As matches for the different World Cup 2018 groups come to a close, now's the best time to get acquainted with World Cup's best! With 22 different players on the pitch at any time and 736 players participating in this year's World Cup, it can be hard to keep up. How then are we supposed to decide which of the best football players to look out for?
To get everyone up to speed, here's our simple list of the 9 best football players you should definitely watch at World Cup 2018. Disagree with any of our picks? List your favourites down in the comments below!
World Cup 2018 – The Best Football Players You Should Watch
1. Antoine Griezmann (France)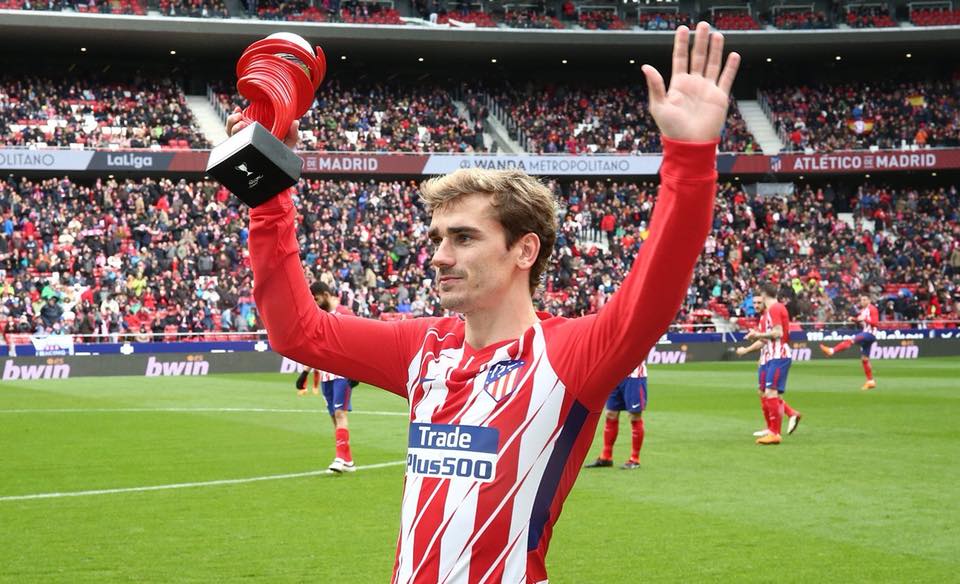 Growing up, Antoine Griezmann was often overlooked for his small size and stature. However, he worked hard to bring something else to the table and was finally picked up in 2009 to play in La Liga. Currently one of the hottest talents, Griezmann continues to impress onlookers. At Atletico Madrid, he amazes with his clever tricks and goal-scoring tendencies.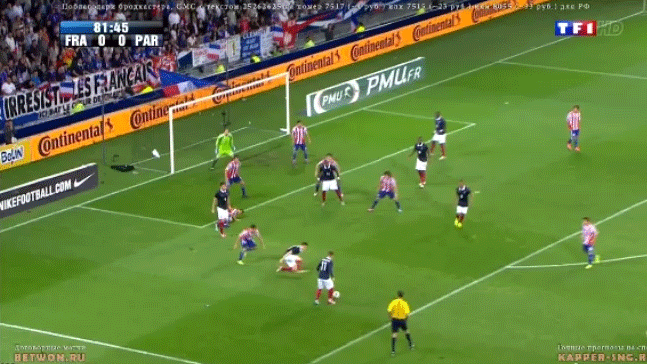 Reasons To Watch: His EURO 2016 performance exemplified his greatness on the international stage. Griezmann claimed the Golden Boot trophy with 6 goals, won 'Player of the Tournament' and almost led France to victory. Ultimately, this feat puts him in the running among the world's best football players. His ability to dominate the centre field is unmatched and will be key in many of France's attacking options.
2. Sadio Mané (Senegal)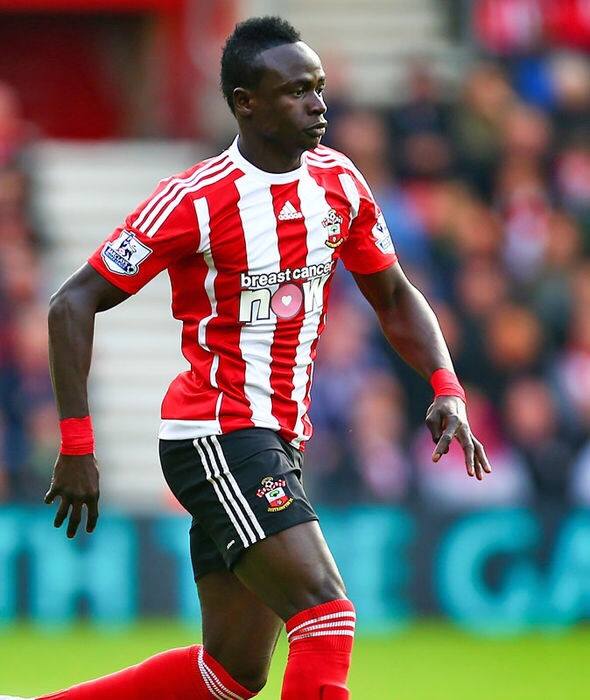 Sadio Mané's speed has made waves at Liverpool FC. Alongside partners-in-crime Mohamed Salah and Roberto Firmino, they have taken down many footballing giants. The trio is revered and often measured against the best football players. Despite the 2018 Champions League Finals loss, Mané continues to tear apart defensive lineups with his dribble-intensive offense.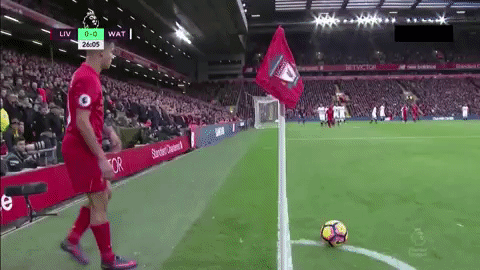 Reasons To Watch: Sadio Mané is currently one of the best African players in the game. Mané plays an instrumental attacking role in Senegal, with him rushing down the left wing and feeding key passes into the box. Additionally, many critics praise him for his ability to destabilise defences with unpredictable twists and turns.
3. Harry Kane (England)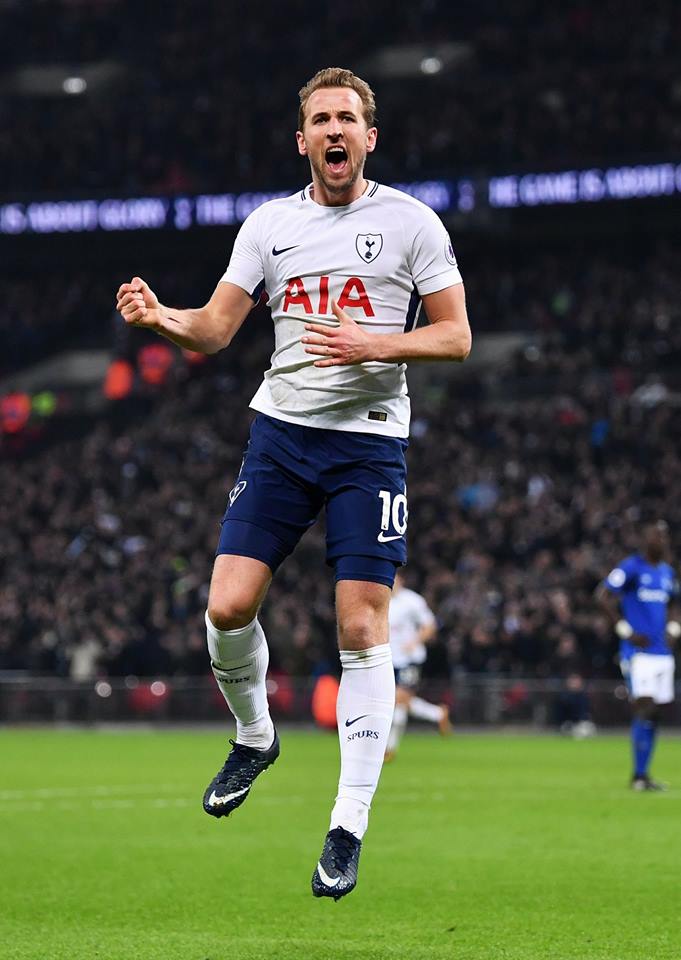 Harry Kane's reputation has been a mixed bag. Despite being mocked as a goal-claiming crook, his last minute heroics against Tunisia and recent hat-trick against Panama have absolved him of his crimes. Harry Kane looks set to carry over his amazing performance at the Spurs into his new role as England's captain. With his band of English talents, he hopes to bring football home and become one of the world's best football players.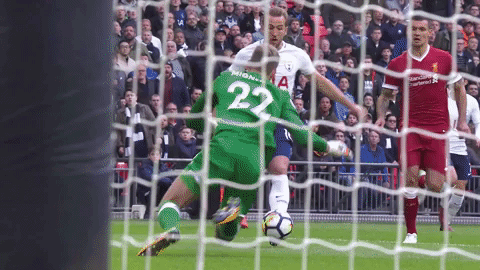 Reasons To Watch: For being a goal-scoring machine, fans coined Kane the nickname Hurricane. One of the best football players in the Premier League, Harry Kane is unstoppable in the penalty box when it comes to sheer presence and control. He scored 30 goals in the Premier League last season; a remarkable amount for someone who has yet to reach his peak. You'll be hard pressed to find anyone that can match his pure goal-scoring ability.
Bonus Reason: Chant along to the dangerously addictive song Football's Coming Home with the rest of the English fans and cheer on arguably England's best football players to date!
4. Shinji Kagawa (Japan)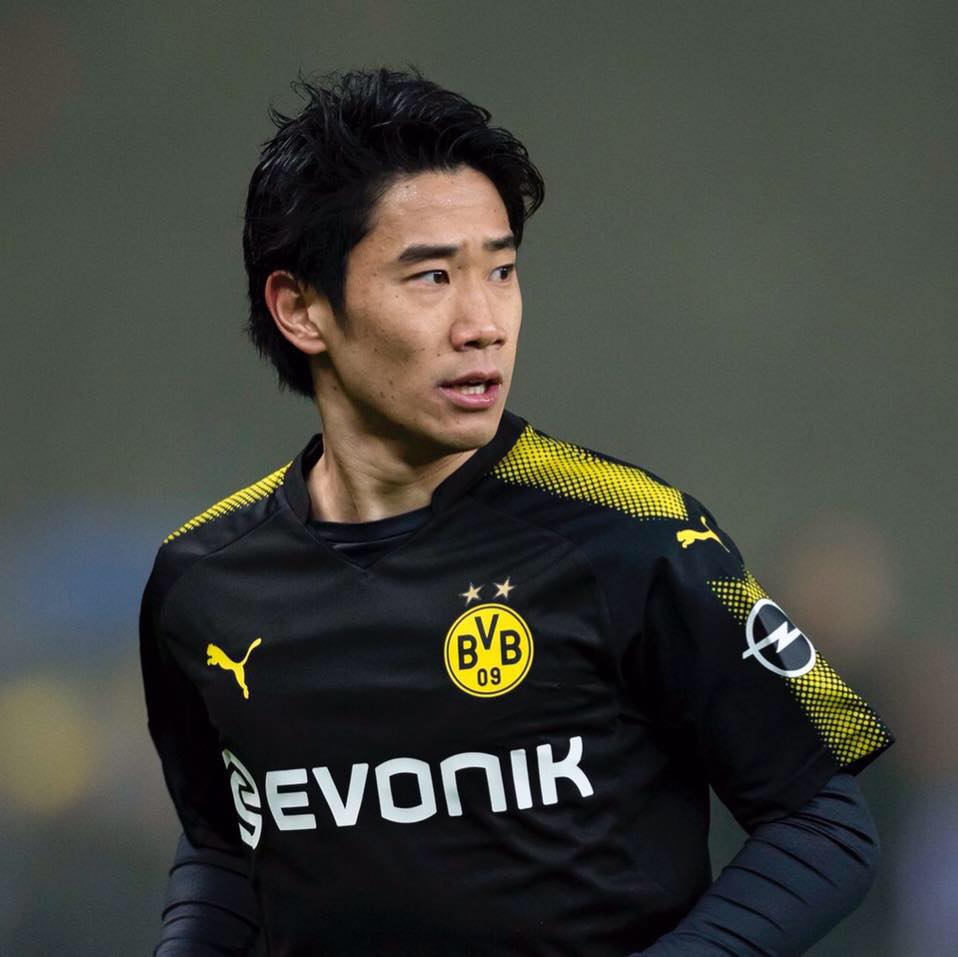 Kagawa is likely to be the strong attacking midfielder Japan needs to succeed in the World Cup. As one of Asia's best football players, Shinji Kagawa has big shoes to fill as the star player of Japan's national team. Known for his technical brilliance, Kagawa has played for high-profile clubs like Manchester United and Borussia Dortmund where he demonstrated his expertise.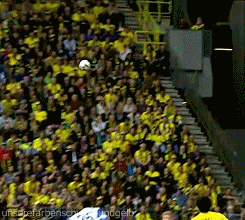 Reasons To Watch: While Kagawa's international statistics aren't anything to gawk at, the midfield maestro was instrumental during Dortmund's Bundesliga reign. He was also named player of the year in the 2011/12 season, a title that stars like Reus and Gotze have claimed. A player who fits many roles, many fear Shinji Kagawa for his versatility and playmaking.
5. Hirving Lozano (Mexico)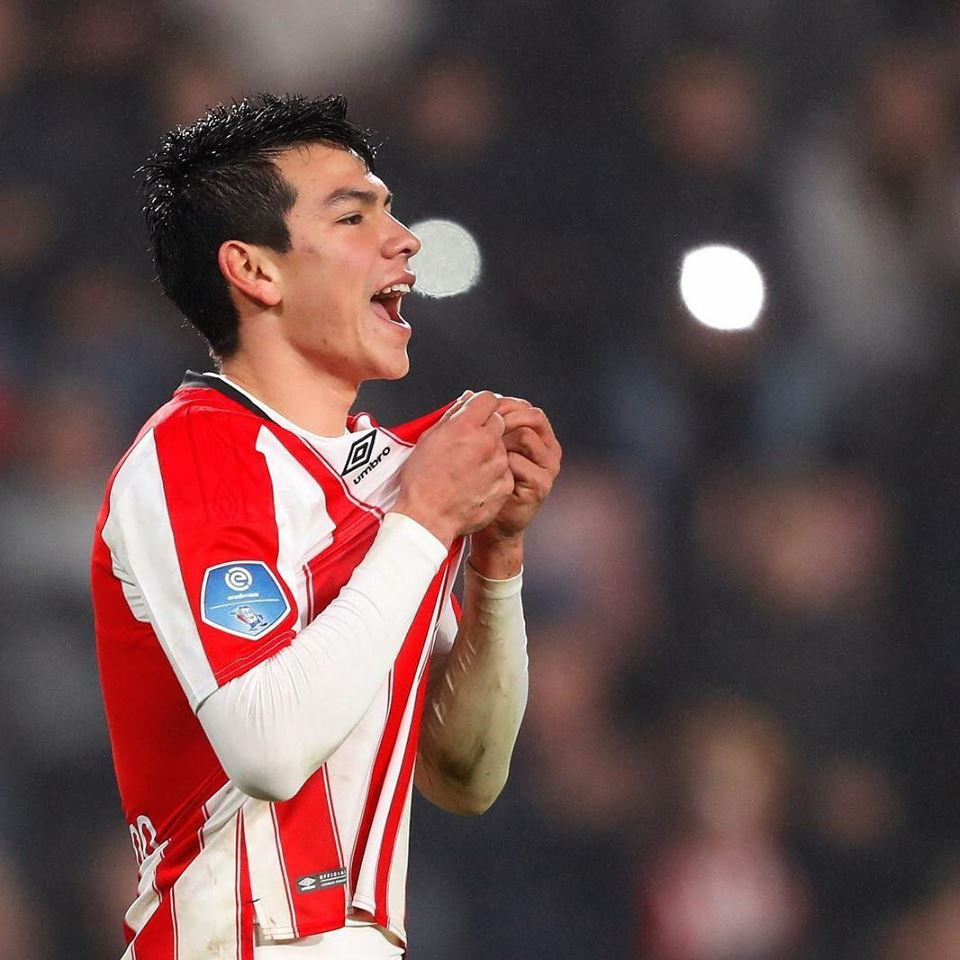 Nicknamed 'Chucky' for his habit of hiding under beds to scare his teammates, Hirving Lozano is an upcoming talent in the football world. After securing 17 goals in 29 games at PSV Eindhoven, he's looking to test defensive lineups with his daring and precise runs. These bursts of speed have even impressed Barcelona and Manchester United talent scouts. Given enough mentoring and coaching, he could develop to be one of the best football players this generation.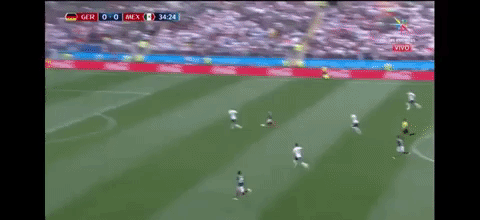 Reasons To Watch: Lozano has already established himself as a national hero for scoring the winner against Germany. With a goal and an assist already under his belt, you can look forward to more contributions. The Mexican offense is heavily dependent on Lozano's contributions on the wing, especially with only one striker, Javier Hernández leading the charge.
6. Luka Modric (Croatia)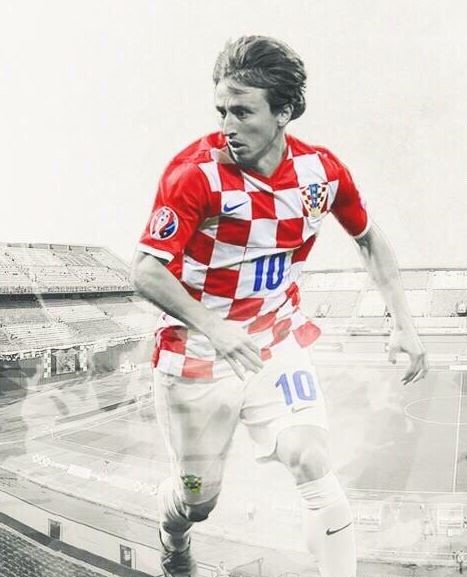 Many football fans have pegged this team as Croatia's golden generation. Under the captaincy of Luka Modric, Croatia is this World Cup's dark horse, especially with stars like Ivan Rakitić, Ivan Perišić and Mario Mandžukić driving the team. Unfortunately, these players are approaching the twilight of their footballing careers. Thus, there is great expectation for these players to perform on the world stage. At 32 years old, the Real Madrid midfield maestro shows no signs of slowing down, constantly maintaining control of the centre while dishing sublime passes to his teammates.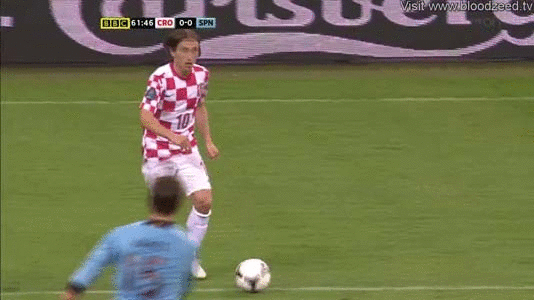 Reasons To Watch: With two goals already under his name, Luka Modric is playing at the peak of his international career. He even managed to isolate Lionel Messi in the game against Argentina, leading to a 3-0 blowout against the South American giants. One of the more underrated World Cup 2018 players, Luka Modric looks to lead Croatia to make a dent in World Cup 2018 with Croatia's best football players to date.
7. Diego Costa (Spain)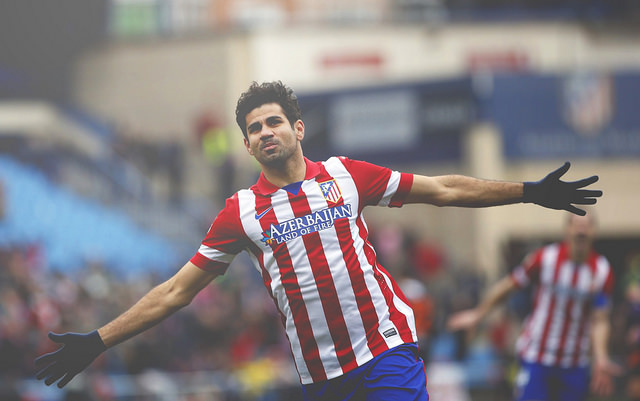 To date, there has not been a player who has let his temper dictate his performance like Diego Costa. A source of controversy whenever he plays, it's hard to deny his raw talent and passion. He is even nicknamed El Cholo (beast) for wrestling with the defense while jockeying for position. Costa is a beast on the pitch and makes his presence known by asserting his dominance.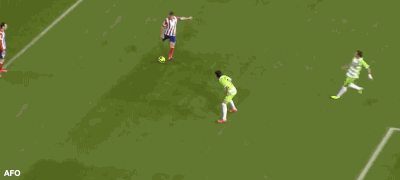 Reasons To Watch: Although critics have hammered managerial decisions to drop Álvaro Morata and pick up Diego Costa, he has managed to silence critics with his three crucial World Cup goals thus far. With his ability to bully the defense and hold onto the ball, Diego Costa brings a sense of aggression to the table unmatched by even the best football players.
8. Eden Hazard (Belgium)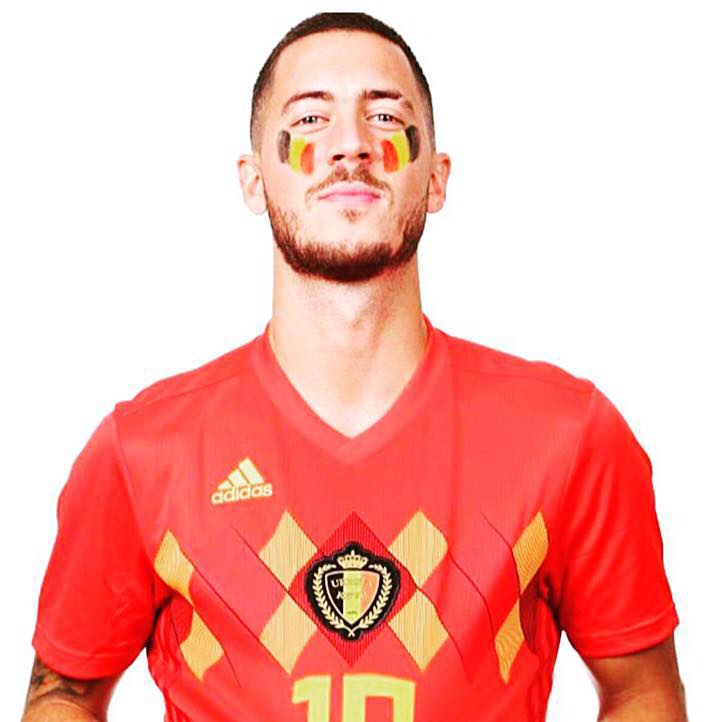 Regardless of which team he's at, Eden Hazard dazzles fans with individual feats of skill! A natural that excels at any position, Hazard reads the game and creates his own chances. Outside of superstars like Cristiano Ronaldo and Lionel Messi, many consider Hazard to be one of the best football players in the game. His unique dribbling technique is also a sight to behold, leveraging upon swift directional changes and bursts of speed.
Reasons To Watch: The Belgian superstar has not let the transfer rumours impact his performance as captain of the star-studded team. An unselfish and all-around player, Hazard has two goals and one assist with a passing accuracy of 80%. Expect to see more of Eden Hazard as Belgium rides the momentum in hopes of securing their first World Cup.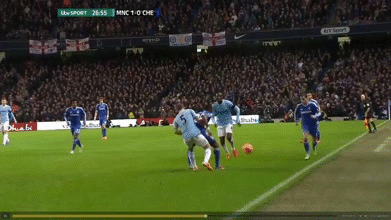 9. Cristiano Ronaldo (Portugal)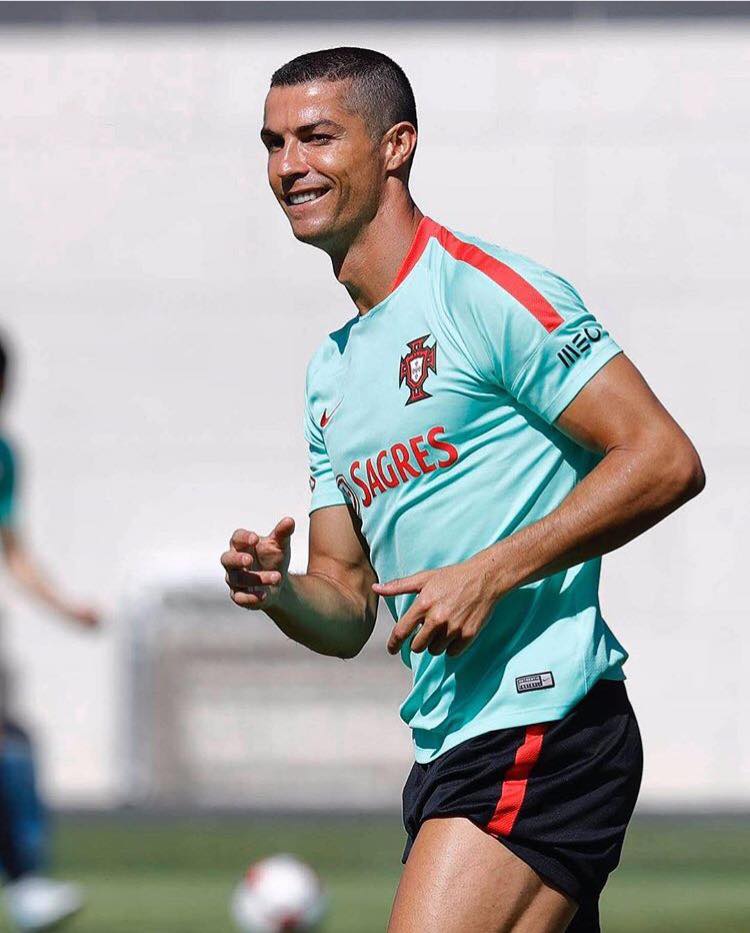 What else needs to be said about Cristiano Ronaldo? With 131 million followers on Instagram, CR7 is beloved by many. Fans love his competitive spirit and respect him for being the complete player. Furthermore, with countless awards and accolades, critics consider Cristiano Ronaldo as one of the best football players to ever play. Hot off the Champions League win against Liverpool, Cristiano Ronaldo is in tremendous form and has his eyes set on the elusive World Cup trophy.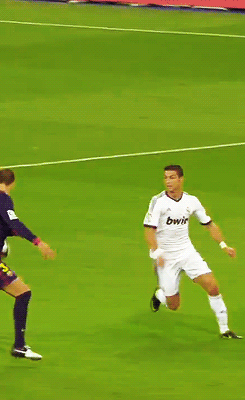 Reasons To Watch: Contrary to the popular belief of no man being an island, Cristiano Ronaldo brings so much to the Portugal team. In crunch situations, Ronaldo always scores and leads by example as team captain. Sprinting up to 34km/h, CR7 dishes out a swift and powerful offense that ravages defenders. With a crucial hat-trick against Spain and a penalty against Morocco, Cristiano Ronaldo shows no signs of slowing down at age 33 and looks to repeat his EURO 2016 heroics to carry Portugal to victory.
If you've made it this far, congratulations! To reward you, here's a bonus player to look out for who's going through a rough patch recently.
Lionel Messi (Argentina) – Still One Of The Best Football Players?
Is Lionel Messi still one of the best football players? Recently, millions have criticised Messi for his lackluster World Cup performance. Yet, we must not forget that this is the same Messi who matches Cristiano Ronaldo's record of five Ballon d'Or awards.
Before age 20, Lionel Messi established himself among the best football players. To date, fans still herald Messi as one of history's best club football players. Also known as La Pulga (the atomic flea), Lionel Messi has won countless awards with Barcelona. With his unique dribbling, Messi is renowned for being able to control the ball at max speed. Arguably, Lionel Messi defies football superstar conventions with his own version of offence.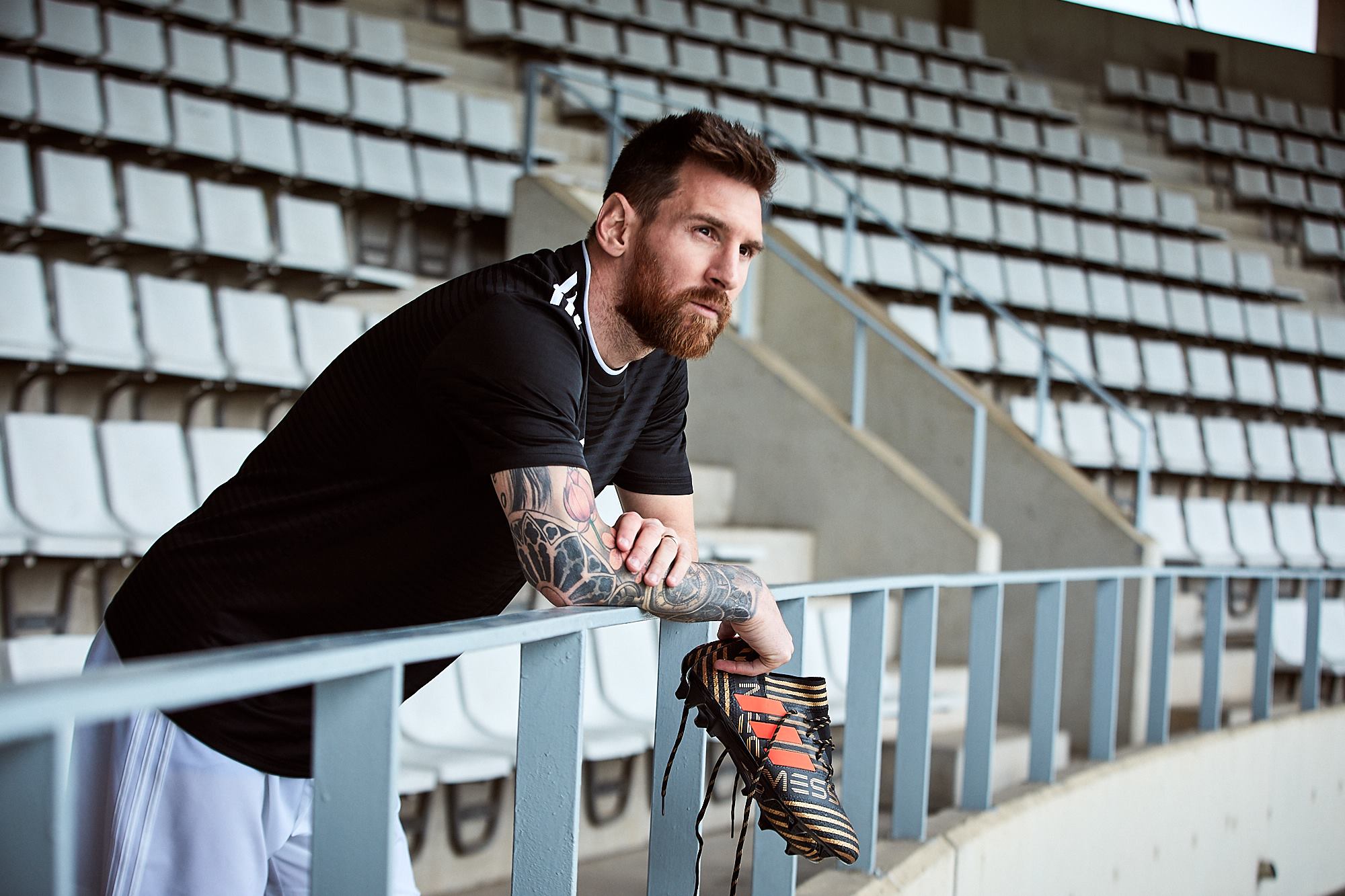 Now that you know which World Cup 2018 players to watch, you're ready to join in the discussion and cheer on teams with your family and friends! If you're looking for accessories to cheer on your favourite teams with, check out our guide to 10 of the best soccer accessories. Having difficulty staying awake for those late night matches? Here's our guide to staying awake for the World Cup to ensure you don't miss any of the action!
Keen on predicting who will win the World Cup this year? What about the golden boot winner among all World Cup 2018 players? Share your predictions below. Happy spectating! Also, if you're wondering about where to watch World Cup 2018 with friends, check out our guide to the best places to watch the World Cup.
---
New to Shopee? Get $7 off (min. spend $15) with code*: PLAYERS
*TNC Applies. Valid for new users from 30 June to 7 July only.]]>