Invited to your first ever housewarming party? Instead of struggling with the dilemma of what to give, let us help you out with gift ideas according to whether you've been invited alone or with a group of friends! While most housewarming gifts can seem like novelties, our recommendations feature ideas for practical housewarming gifts in Singapore that your hosts will definitely find handy.
Practical housewarming gifts in Singapore: If you're the sole trooper
Find yourself going alone to a housewarming do? You can still get a pretty neat gift without busting your budget! Check out housewarming gift ideas below all under $50. 
1. Coffee machine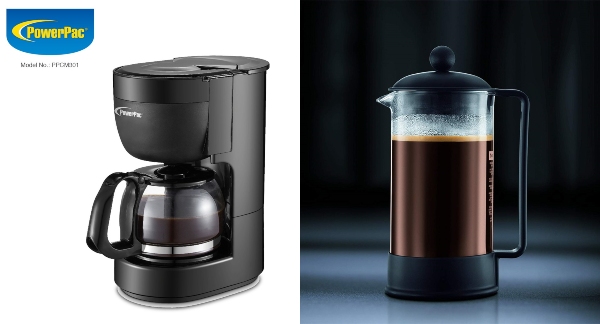 Coffee machines are another practical housewarming gift in Singapore that are perfect for homeowners who need a caffeine fix to get their day started! From the affordable Powerpac Coffee Maker (available on PowerPac Official Store) to Bodum French Press (available on Love Whaley), choose from a wide variety of coffee machines that'll suit the pickiest of java lovers. Besides letting your friends indulge in their cuppa joe, you'll also be doing their wallets a favour as they'll come to rely less on expensive bougie coffee. Is your friend a more discerning coffee lover? Then you might just find something suitable in this round-up of the best coffee machines.
2. Dinnerware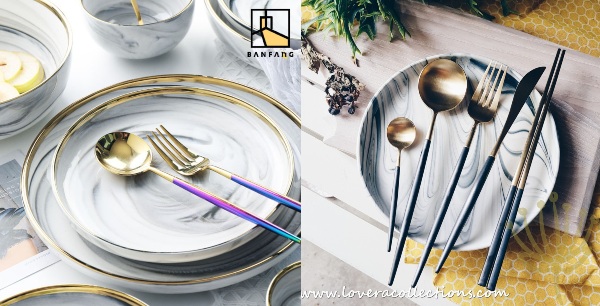 Constantly heading over for meals to your friends' place? Nothing says "I appreciate your cooking and hospitality" more than the practical housewarming gifts of marble texture plates (available on Banfang Home Official Store) and stainless steel cutlery (available on Lovera_Collections)! The chic and elegant porcelain plates will look fantastic on any dining table. As for the stainless steel cutlery, they're ion plated and extremely durable, meaning they can be tossed into a dishwasher for a thorough wash.
3. Mahjong tiles / Card games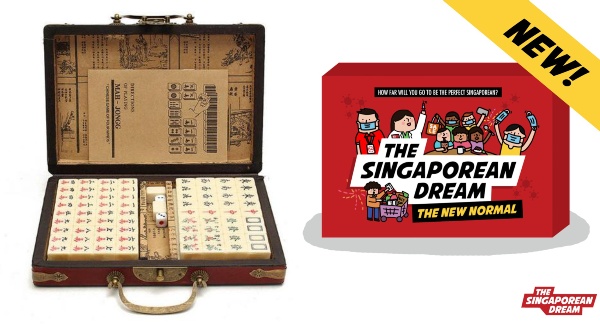 Combining the elements of chance and memory, mahjong is an evergreen Chinese game that's popular among both young and old. Thus, there'd be no better way to celebrate a housewarming party than with a mahjong session. This particular mahjong set (available on roborp.sg) comes in a vintage leather case that's perfect for playing on-the-go.
Confused by the complicated rules of mahjong but still want to play card and board games with your friends? Try out the The Singaporean Dream (The New Normal) (available on The Singaporean Dream – Official)! Sabo your way through the new version of the popular card game. With cards like 'Safe Distancing Officer', 'Circuit Breaker' and 'Find A Vaccine' everyone will surely be able to resonate with this game!
4. Aroma diffuser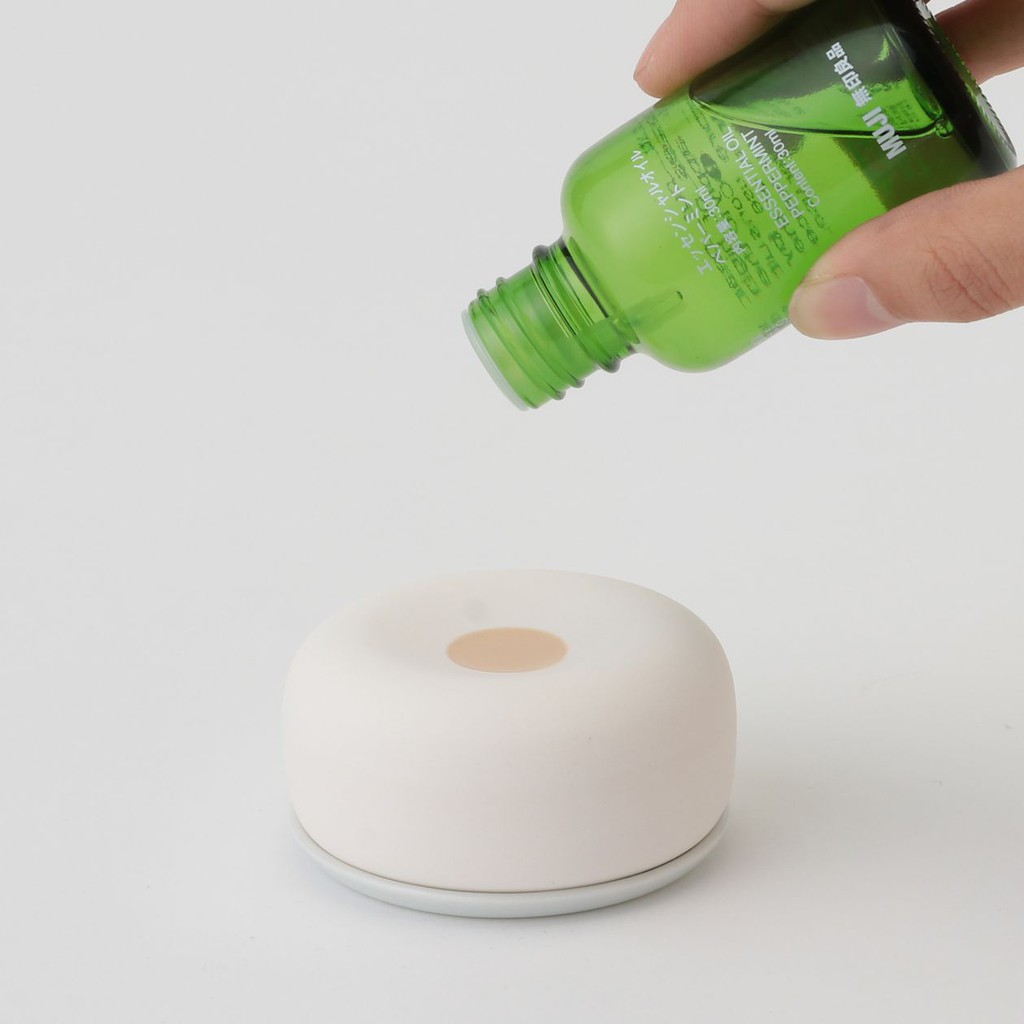 Muji offers plenty of minimalist, practical housewarming gift ideas! Move away from the standard aroma diffusers and gift this Muji Aroma Stone (available on MUJI Official Store). This ceramic stone can be placed anywhere in the house from the bedside table to on the study desk. To use, simply pour five to 10 drops of essential oil onto the stone, let the oil soak in and enjoy the wafts of pleasant aroma filling your home. Check out our roundup of the best Muji home products to create a Muji style home in Singapore!
5. Cocktail set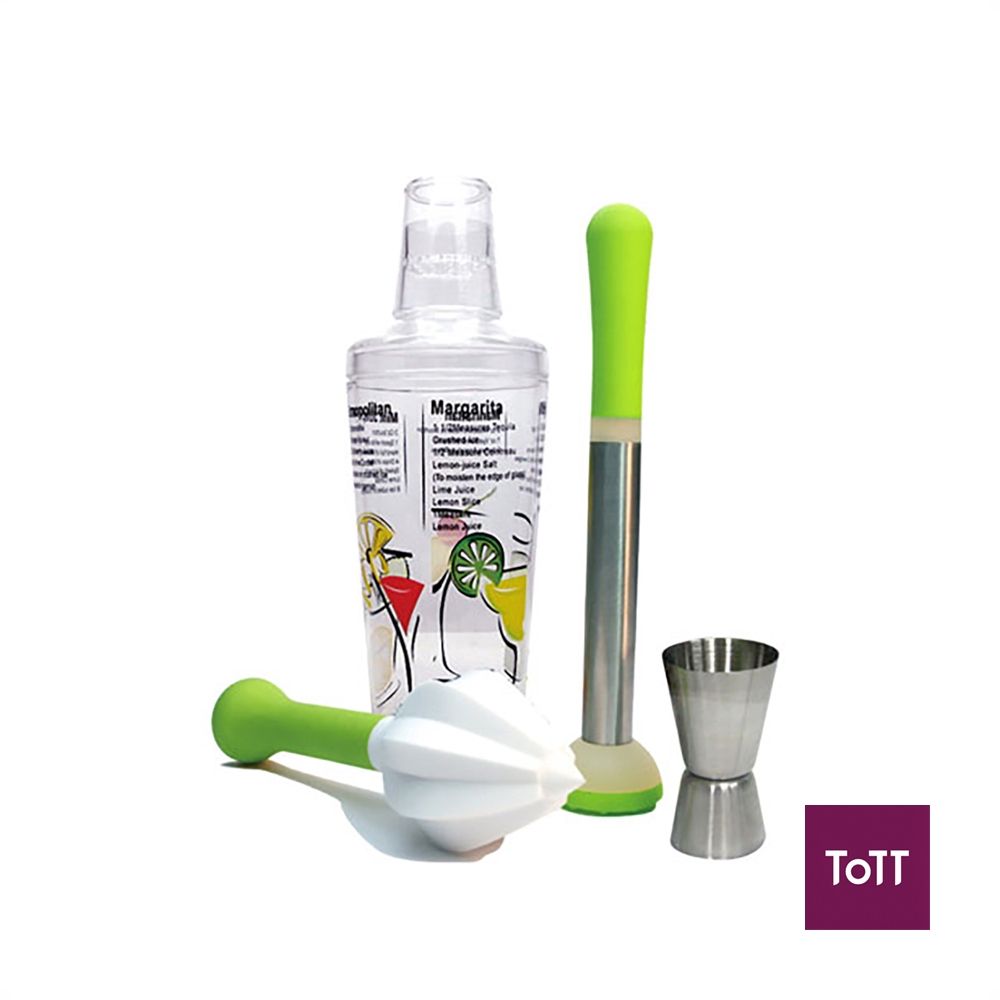 This 4Pcs Cocktail Set (available on ToTT Official Store) is the best housewarming gift in Singapore for your friends who dabble with cocktail recipes at home. The set includes a cocktail muddler, citrus reamer, jigger and shaker with graphics and scale printing helpful when measuring out liquor for the recipe. You can also pair this set with liquor and spirits and hand them this guide to unique Christmas cocktails to start with this festive season.
6. Reed diffuser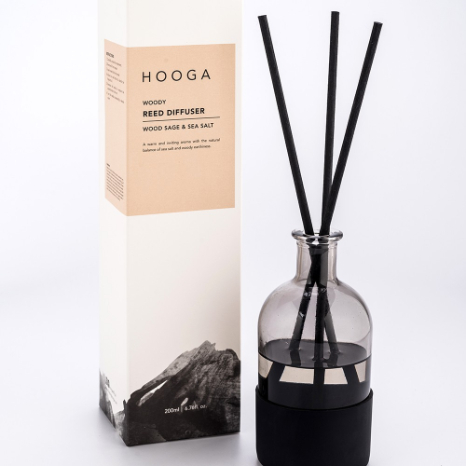 Help a friend spruce up their new home with a fresh scent from Hooga's Black Reed Diffuser (available on Hooga Official Store) series. From scents like Rose and Poppy Field to Wood Sage & Sea Salt, Hooga's reed diffuser will be a simple yet effective mood booster to help you unwind at the end of a long day. This is definitely one of the best housewarming gifts in Singapore for those who enjoy having fresh scents that linger in their living spaces!
7. Quby lamp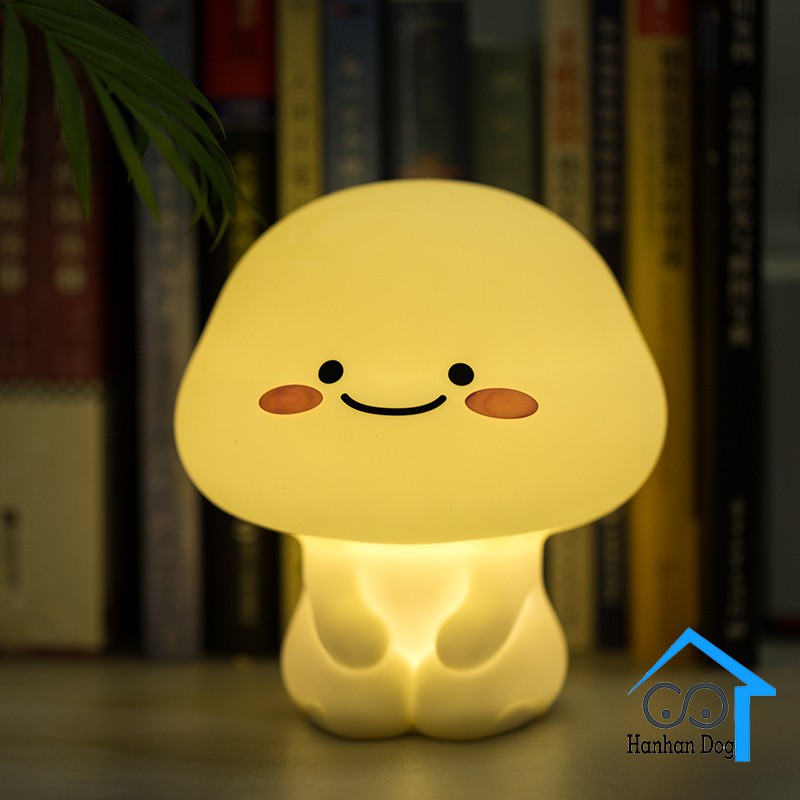 You may have recognised this character from social chats! Enjoy it in real life with the Quby lamp (available on Hanhan Dog Trendy Household)! This will make for a cute housewarming gift in Singapore. All your friend has to do it to press the Quby lamp lightly for the light to come on. If even jiggles a little and can easily be recharged when out of battery.
8. Wine Glasses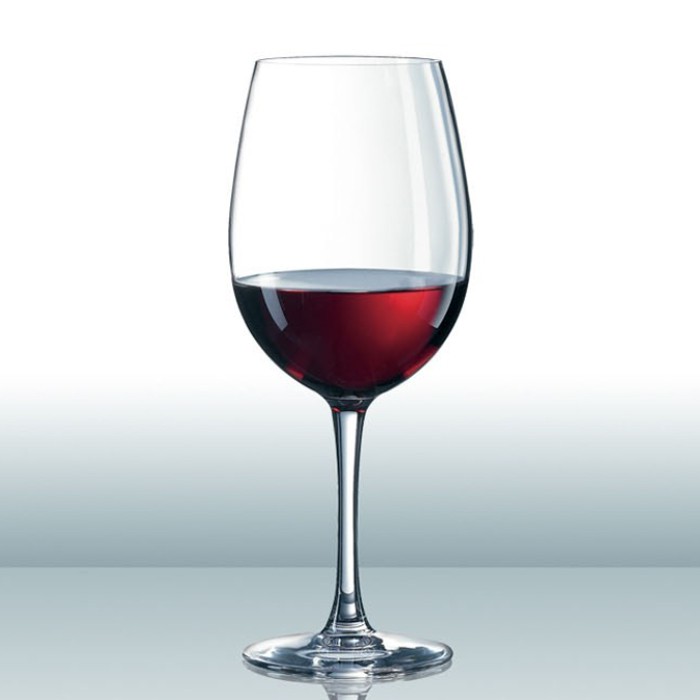 Feel fancy with these Luminok Wine Glasses (available on nomargin.sg). Get a set of 2 or 4 depending on your budget and enjoy dinner parties in style. Sometimes, adulting feels great, doesn't it?
9. Rice Cooker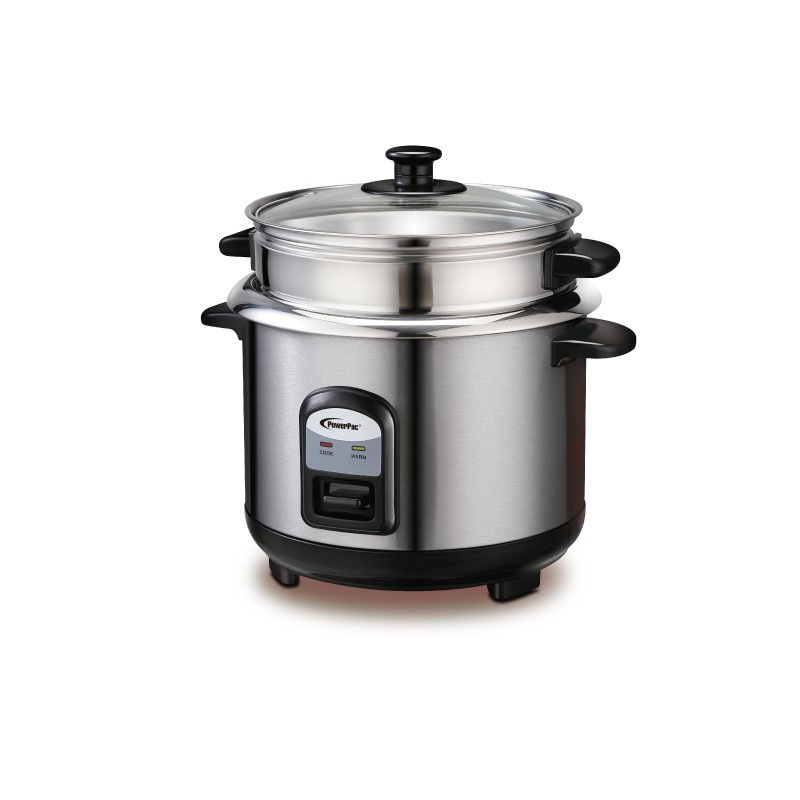 Nothing says practicality more than a rice cooker. This Powerpac Rice Cooker (available on Powerpac) also acts as a steamer and with a 1L capacity, it cooks enough food for 2-3 people. There's also a 1.8L option which is suitable for up to 8 people, just the right amount with the new Covid regulations.
10. Kettle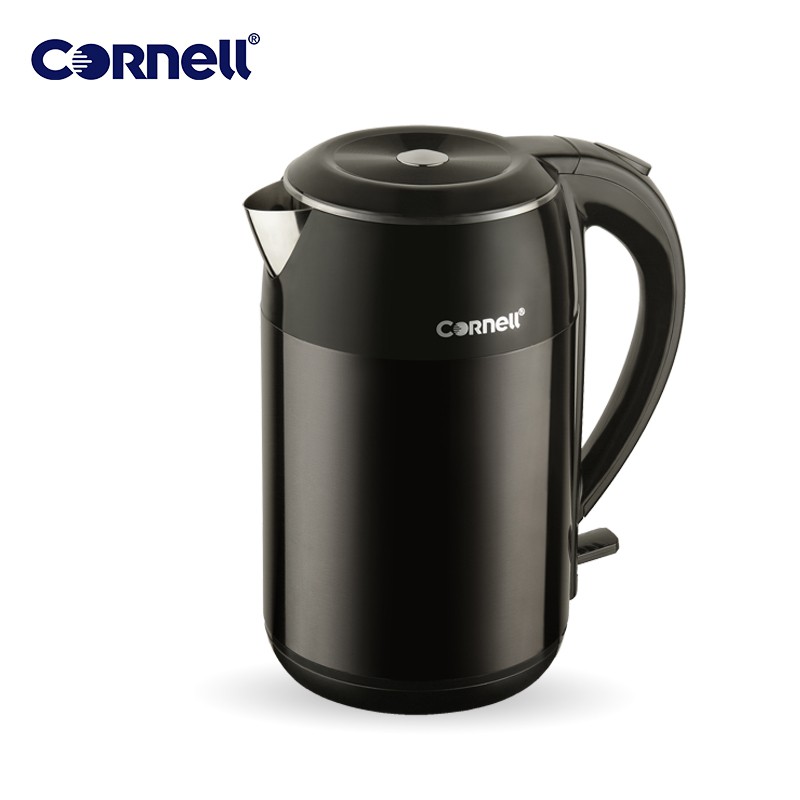 If your friend prefers hot drinks like warm water, teas or coffee, this Cornell 1.8L Kettle will be a great housewarming gift. It is 100% stainless steel making it cool to touch and BPA free. The sleekness of its black finishing will help it blend well into any kitchen.
11. Handwash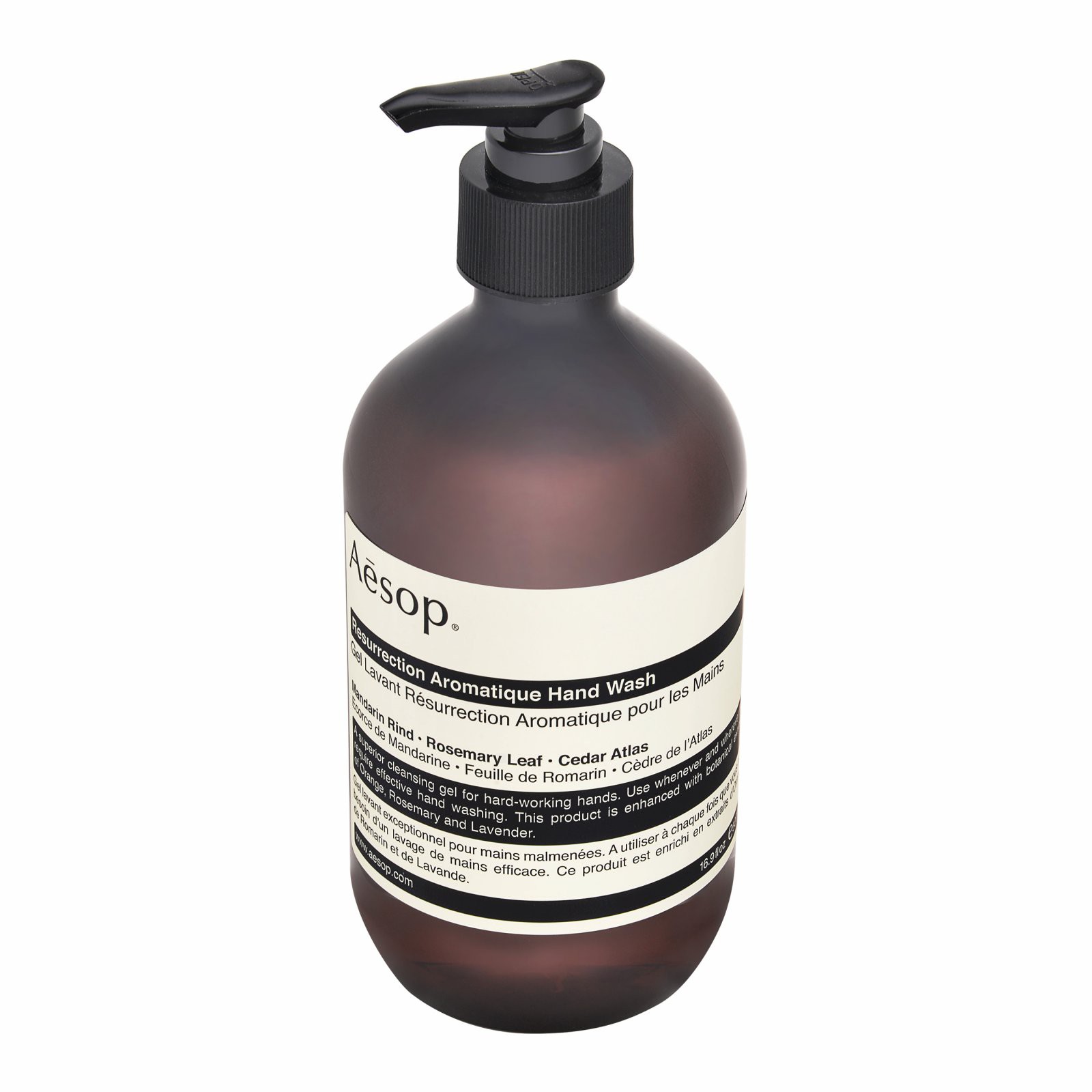 In today's world, washing your hands is more important than ever. Keep your friend's hand clean and smelling great with this Aesop Resurrection Aromatique Hand Wash (available on cosmede.sg). The packaging is so #aesthetic and the citrus-orange fragrance will make your friend want to wash their hands, all day every day.
Practical housewarming gifts in Singapore: If you're going in a group
These ideas are suited for if you're going in a group because you can split the cost. From big ticket home appliances to smart home devices, the options are endless!
12. Cutting board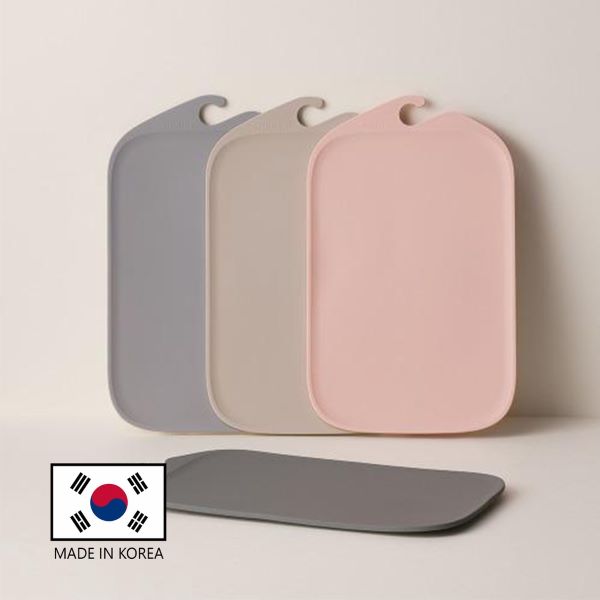 If your friend is an avid cook, they'd be thrilled to receive the Modori Cutting Board Set (available on COCOMO Official Store). Made of toxin-free TPU material, the Modori cutting board is free from hazardous substances. This material is also scratch-resistant — so it does not leave knife marks easily, which prevents bacterial growth. To disinfect it, all they have to do is pour boiling water over it and hang them neatly to drain the water.
The edge of the Modori cutting board is elevated to prevent spills, and its surface also has adequate friction to prevent slippery ingredients from sliding around. Another nifty feature that home cooks will appreciate is its flexibility, which allows you to fold it to pour out your cut ingredients! If your friend is into aesthetic cookware, you can also consider the minimalist Modori pots that'll be a stunning addition to their kitchen!
13. Microwave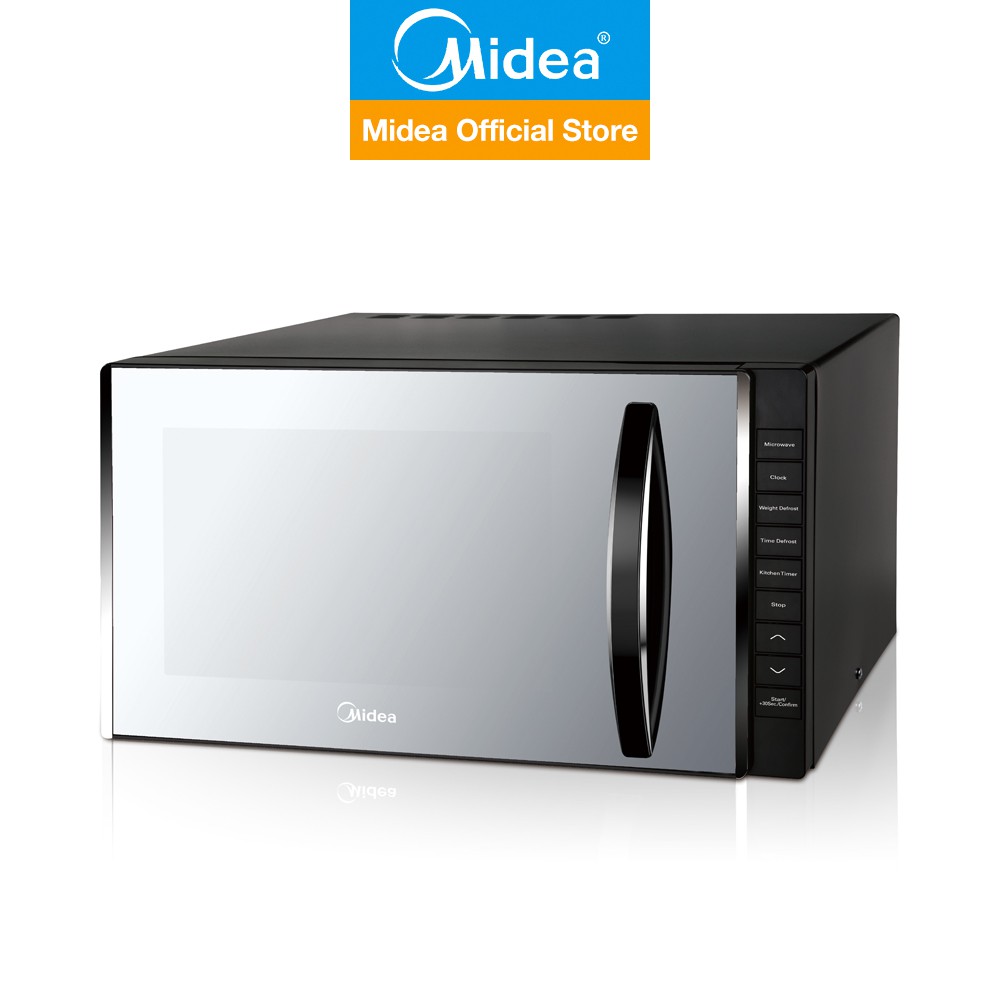 It's inevitable that there'll be nights when your friends are feeling hungry and will rummage through the fridge for food. Help your friends bid goodbye to the hassle of heating food on the stove with this Midea 23L New Premium Microwave Oven (available on Midea SG Official Store)! With its large 23L capacity, eight automatic cooking menus and easy-to-operate dials, they'll have no problems whipping up or reheating food for a late night snack. The sleek mirror glass exterior of this microwave will also help it sit pretty on any kitchen table countertop!
14. Vacuum cleaner
Help make housekeeping a breeze by gifting your friends a vacuum cleaner! The cordless Dibea F20 MAX Cordless Vacuum Cleaner (available on Dibea Singapore Official Store) maximises convenience and efficiency with its new and improved design. Your friends can easily manoeuvre this cordless vacuum cleaner under and around furniture and even convert it into a handheld vacuum to get into those crevices when needed! Read up on the other best cordless vacuum cleaners for even more options!
Alternatively, help your friends automate the vacuuming process with the Roborock Flagship Model S6 Max V (available on Roborock Official Store)! With its smartphone application compatibility, you can fully take control of its daily cleaning route and sit back while this robot cleaner sweeps and mops the house. Combine this with improved suction strength and your friends will thank you for this powerful and practical housewarming gift in Singapore.
15. Air fryer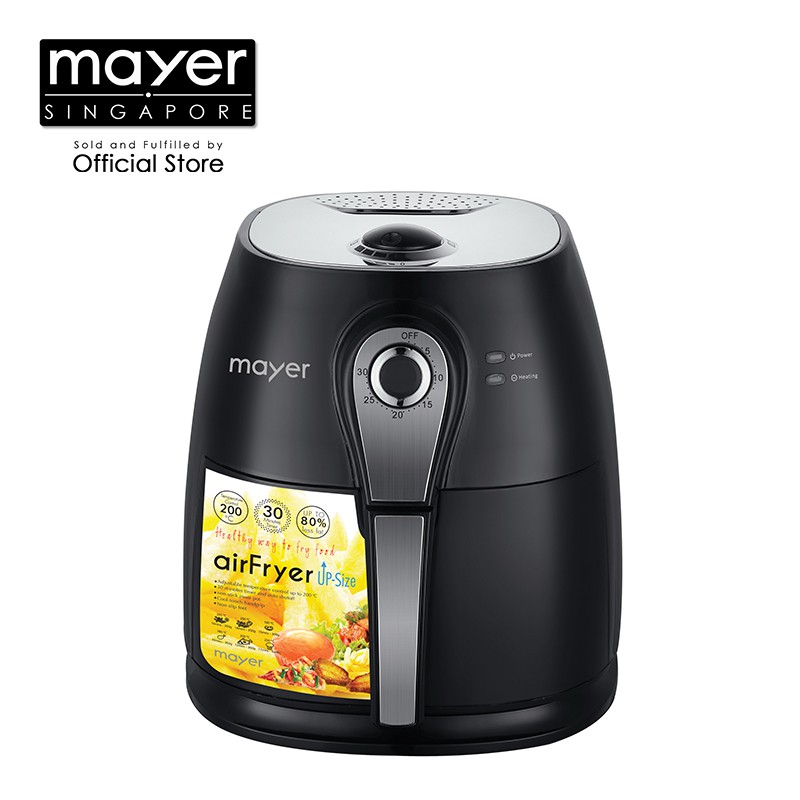 If your intended recipients are into eating healthy and maintaining overall wellness, they'll surely love practical housewarming gifts in Singapore that help with their diets. The Mayer's 3.5L Air Fryer MMAF88 (available on Mayer_Marketing) maximises convenience during mealtime and is a healthier alternative to deep fryers! Pegged as a must-own appliance for health nuts, air fryers are great for those who love indulging in dishes that taste like deep fried food without the unhealthy grease and inconvenience of cleaning up. 
Test the capabilities of the new air fryer with these quick air fryer recipes that guarantee tasty meals within 15 minutes.
16. Smart home assistant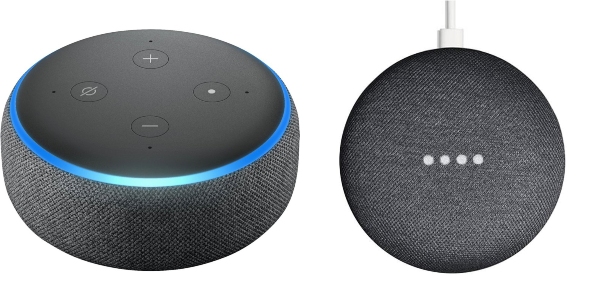 For many, smart home assistants are the practical housewarming gifts in Singapore they never knew they needed! Even if your friends lack technical know-how, smart home assistants are easy to use and will add life to any living room. Regardless of whether you're in team Alexa with the Amazon Echo Dot (available on Bizgram Official Store -"Your Trust It Partner") or in team Google with Google Nest Mini (available on Ecovacs Official Store), both smart home assistants are competent in receiving voice instructions. When hooked up with other smart home devices, these assistants can do everything from giving weather updates to playing your favourite playlist and toggling the house lights. 
17. Bedsheet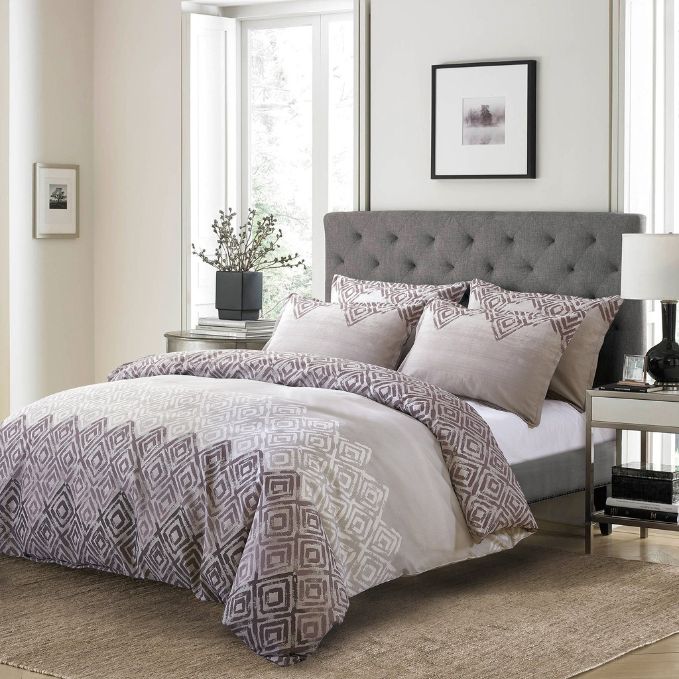 Some of the best housewarming gift ideas in Singapore can also extend to the bedroom! Help your friends enjoy better sleep with comfy bedsheets and linens. This Epitex New Silkysoft 900TC SP9050 Series Bedset (available on Epitex Official Store) is woven with blended cotton, repels dust and airborne allergens and is super soft to touch. You'll also want to pick a light bedsheet colour. Go for hues like white, baby blue or light browns and avoid loud colours. Softer shades will help create a more calming environment and improve sleep quality. Be sure to check what size bed your friends use before making the purchase!
18. Steamboat pot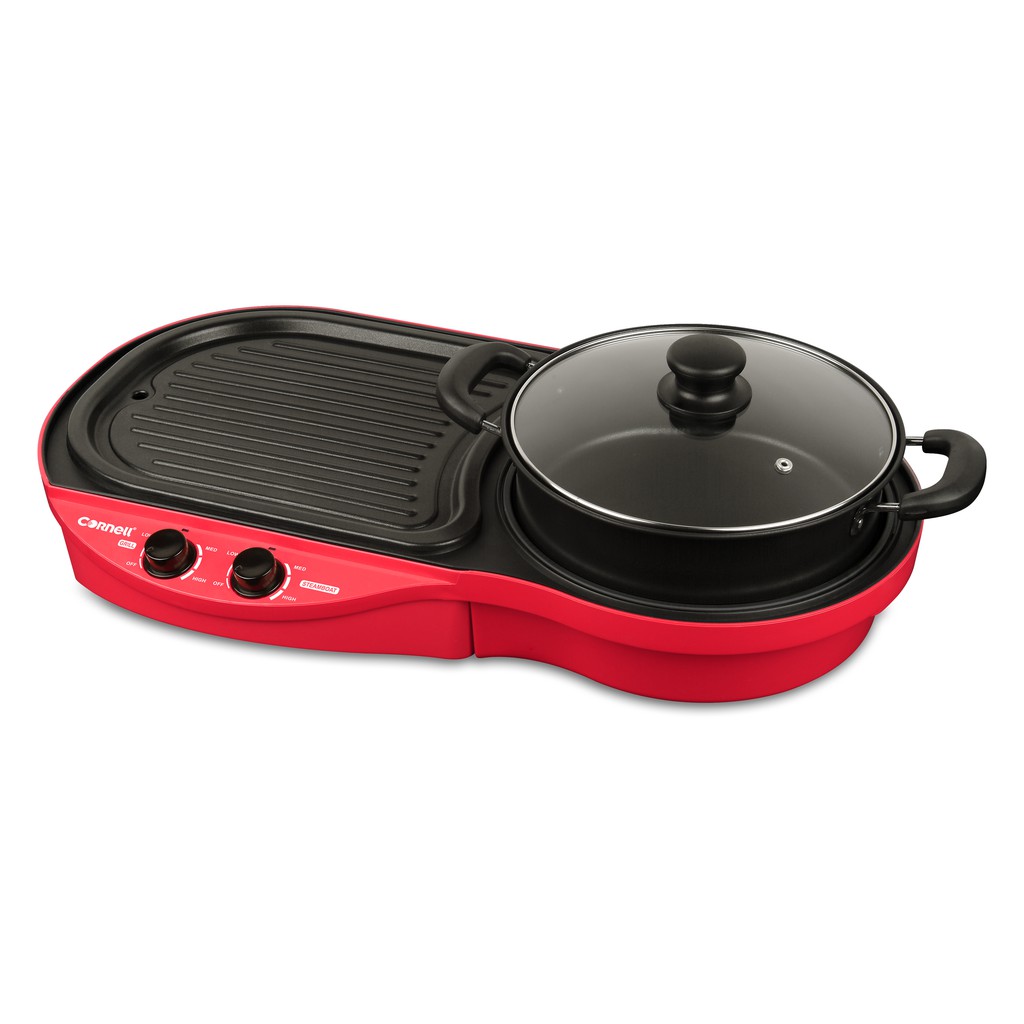 Do your friends enjoy a steamboat party every now and then? They'll love a steamboat pot then. The Cornell 2-in-1 Steamboat BBQ Pan Grill Hot Pot Set (available on Cornell Singapore Official Store) comes with a grill function and a soup pot — with individual temperature control settings. Its detachable parts also make it easy for cleanups after hosting the party. Check out this guide to the best steamboat pots in Singapore for other electric, gas and induction pot options. 
19. Android TV box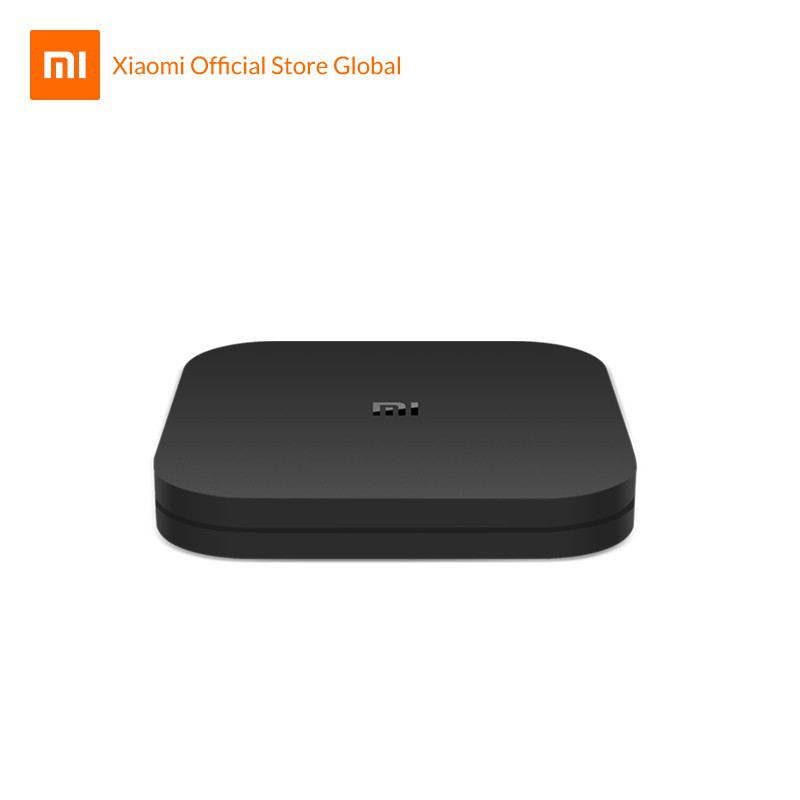 Gift your friends an endless stream of entertainment options with a TV box. These small, nondescript looking gadgets can be hooked onto the TV to let you watch content from platforms like Netflix, Disney Plus or Hulu. It also turns your TV into a smart TV so you can surf the net all from the comfort of your big screen. In other words, this is one of the best housewarming gifts to get in Singapore!

The Xiaomi Mi Box S Global Version 4K Ultra HD Streaming Media Player (available on hyl976520.sg) comes pre-installed with Google Android TV to access apps and video content from around the world. It's also equipped with Chromecast and Google Assistant — perfect for integration with smart homes. 
20. Air cooler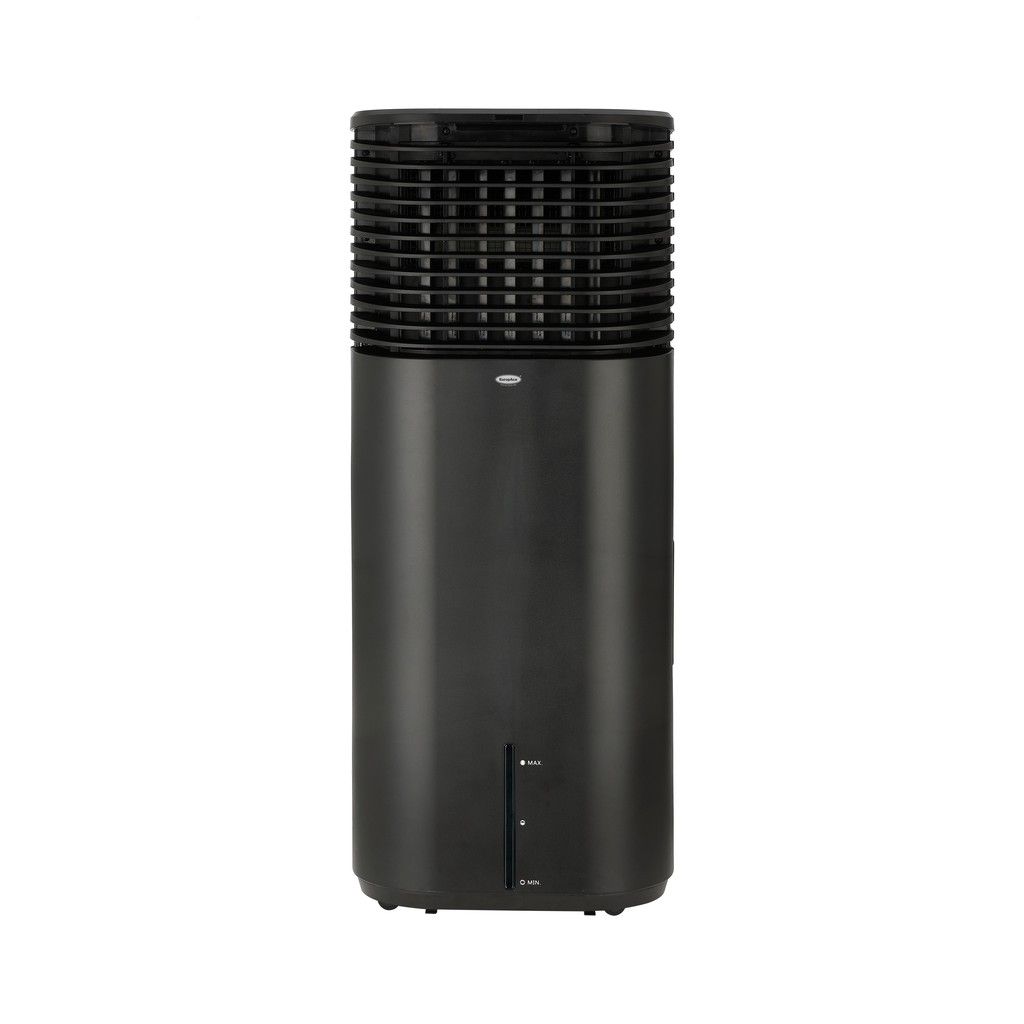 Battling with humid weather is a perennial problem for most Singaporeans. The EuropAce Evaporative 4-in-1 Air Cooler (available on Europace Official Store) is easily one of the best housewarming gifts in Singapore to beat the heat all-year-round. Not only is it an air cooler but it's also a fan, humidifier and air purifier. It boasts a thick honeycomb filter for more efficient cooling and a four-directional swing so cool air can be enjoyed by all. Its sleek black design will also blend well with most home decor. 
21. Juicer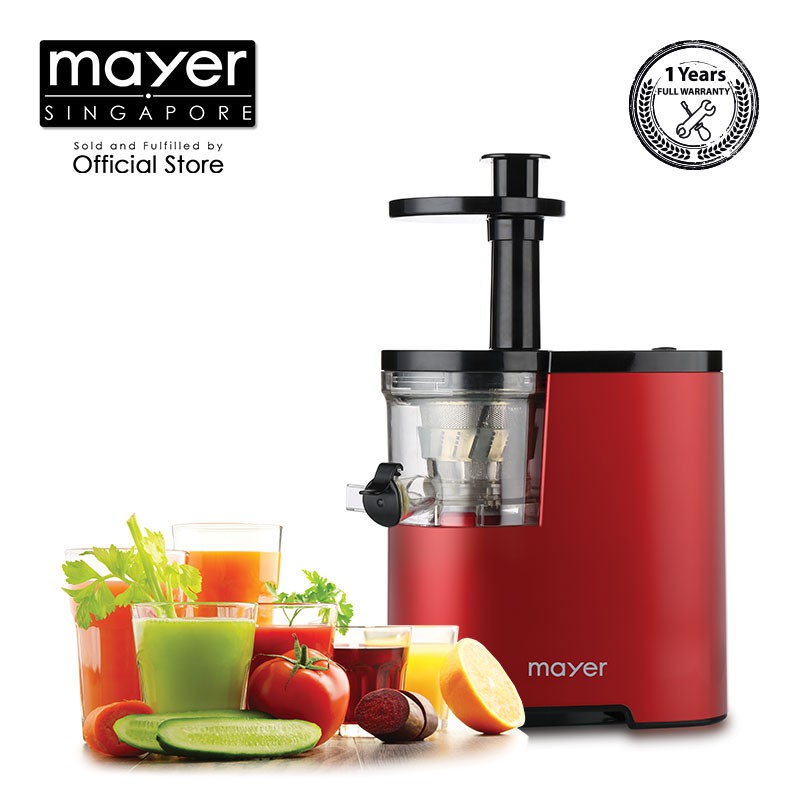 Whether or not your friends are big on the juicing life or not, getting a juicer is always a good idea for any home. Instead of going for a portable option, get a slow juicer instead. Slow juicers may take up slightly more space on the kitchen countertop space but they also retain more nutrients in the juice because of their slow 'chewing' speed. This Mayer Slow Juicer MMSJ130 (available on Mayer Official Store) is a popular choice for new homeowners.
22. Blender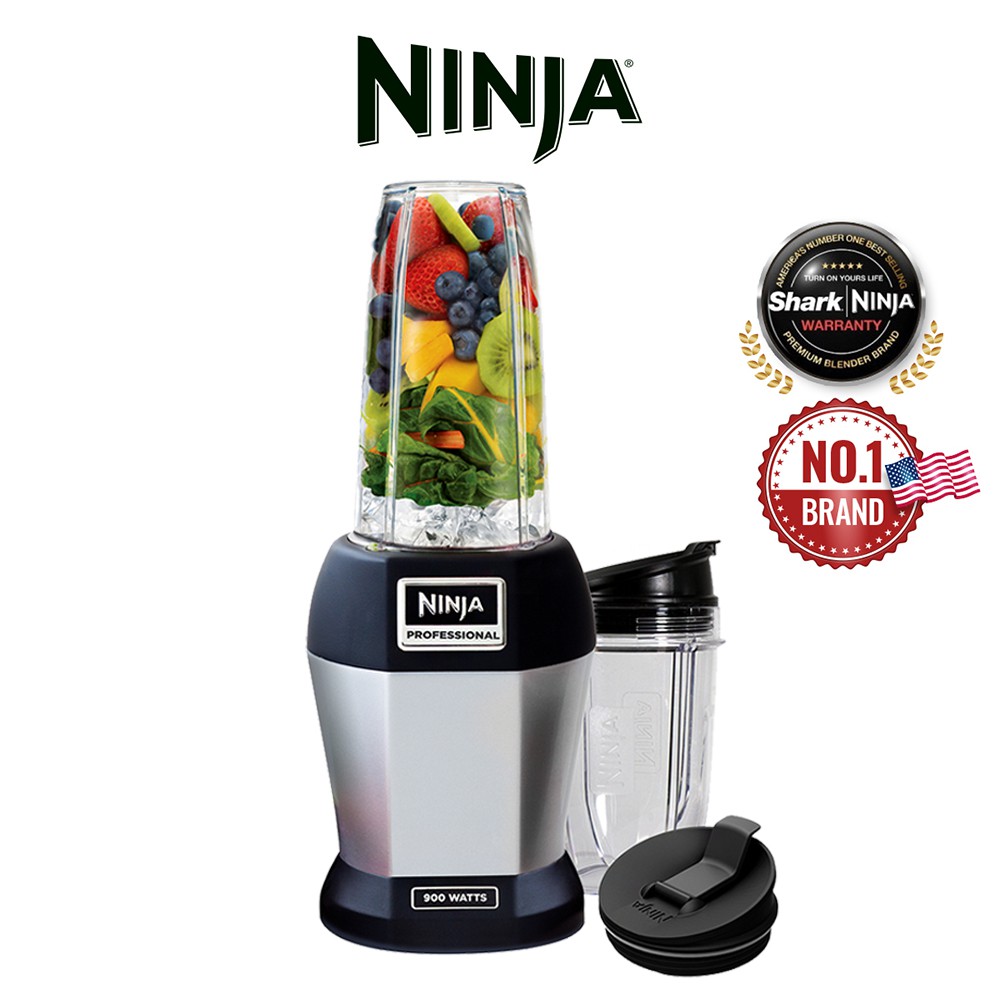 An alternative to a juicer is getting a blender. This Ninja Blender Professional Blender (available on Ninja Kitchen Official) has a patented extraction blade that helps to crush through ice, seeds, skins and stems for a smooth even consistency and nutrient-rich juice or blender. It also comes with a lid so you can swap it in and drink straight from the cup when you're ready!
23. Coffee Cup & Saucer Set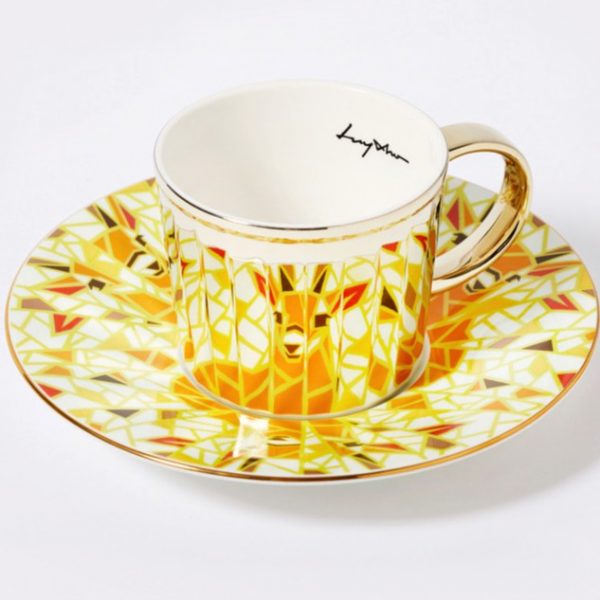 Whether it is for one's daily coffee drinking or simply to hold some juice in the morning, mugs are a necessity in each household. Thinking of gifting something practical like that? Why not take it up a notch and get a designer Mirror Coffee Cup and Saucer Set from LUYCHO (available on NOTAG Official Store)? This Korean brand combines technology and art, and uses reflection to showcase hidden pictures that will appear and disappear upon turning the coffee cup! Since this luxurious LUYCHO cup and saucer set is on the pricier side (almost $100), it'd be a good gift to get if you're sharing the cost among your group.
24. Le Creuset Kitchenware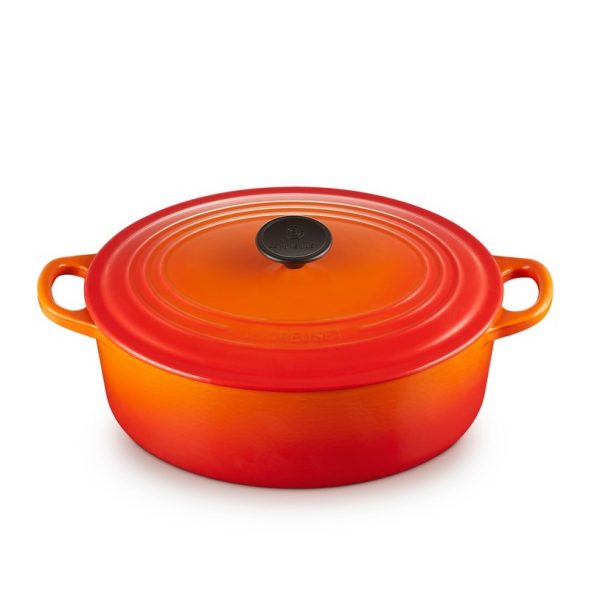 You know what they say — "The kitchen is the heart of the home". A high-quality kitchenware set is the way to a homeowner's heart, especially if they are big on cooking. Le Creuset is a French brand that boasts a premium quality range of enamelled dining ware and kitchenware. Their cast iron collection has won the hearts of many households in Singapore and the Le Creuset Oval French Oven (available on Le Creuset Official Store) is super practical as it doubles up as a gorgeous tableware too!
Bonus practical housewarming gift idea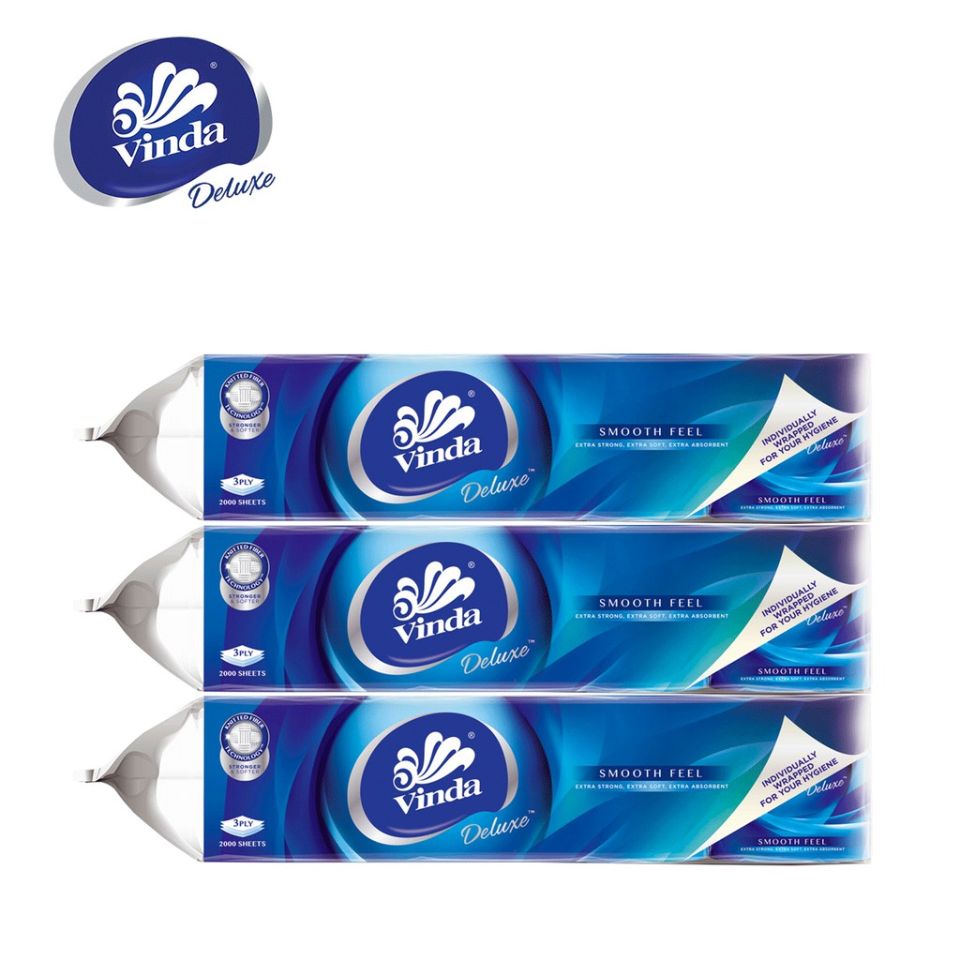 Looking to prank your friends? According to Korean housewarming traditions, cleaning supplies like this Vinda toilet paper (available on Vinda Official Store) are common housewarming gifts. Just like how the paper easily unravels from the roll, toilet rolls are meant to represent well-wishes and smooth progress in the home owner's life. Though not a popular housewarming gift in Singapore, your Korean friends will definitely appreciate the sentiment!
Psst, if you actually intend on doing this, we recommend pairing this with one of our previously mentioned practical housewarming gift ideas so your friends aren't offended!
Inspired by these housewarming gifts in Singapore?
Have these ideas for housewarming gifts in Singapore inspired you to spice things up in your own home? Check out our guide to HDB bathroom design ideas in Singapore and give your home a makeover! Or set up your own personal home bar counter and enjoy a drink in your home without having to worry about the 10.30pm drinking curfew!
Which items are you thinking of getting for your friends? Let us know in the comments!
This article was updated on 24 February 2022. Additional research done by Sherlyn Teo.