Many animal shelters in Singapore struggle with funding and resources to care for and rehome animals. However, this doesn't stop them from doing all they can for their furry pals. Looking to do your part? Sign up for the numerous volunteering opportunities available in animal shelters, make new friends and take back the skills learnt to your professional and personal lives!
For the love of dogs…
1. OSCAS (Oasis Second Chance Animal Shelter)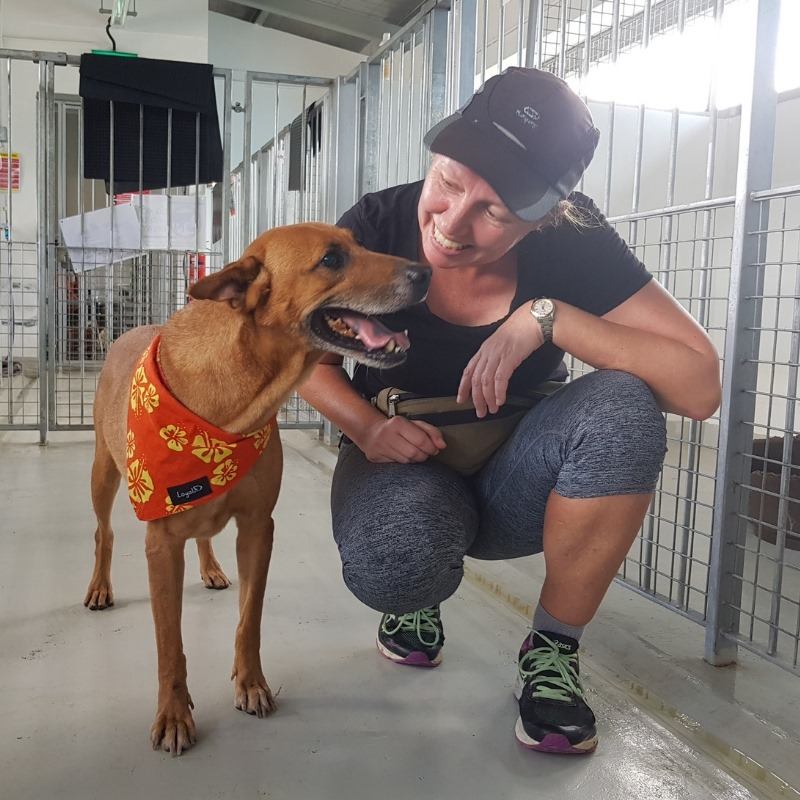 OSCAS' motto, 'Adopt. Don't Shop.' sticks out in stark contrast to the area it's situated in where animal shelters and breeders operate side by side. Founders, Anita and Mary established this animal shelter in 2006 and now have over 100 dogs under their care.
How can you lend your support at this animal shelter in Singapore? Volunteers from as young as 15 years can apply for roles such as Animal Welfare and Education & Outreach to PR & Media. An Animal Welfare volunteer would be responsible for ensuring the overall well-being of the dogs while Education & Outreach volunteers will collaborate with external stakeholders to build a kinder and more dog-friendly Singapore.
Anita also shared that dog adoption is never a straightforward process and that there some who adopt rescue dogs only to later force them into becoming guard dogs. Hence, if you're looking to adopt a dog, expect stringent screening tests. Otherwise, we were captivated by Anita's tenacity, spirit and love in wanting to help these dogs. If you see yourself with this team, simply apply for the role and they'll be in touch with you!
Address: The Animal Lodge, 59 Sungei Tengah Road, Block R
Opening Hours: By appointment only
2. SOSD (Save Our Street Dogs)
SOSD is a volunteer-run organisation that rescues, rehomes and advocates against the culling of stray dogs. From Team Kennel to Team Video and Team Adoption Drive, volunteer roles are diverse, each with varying commitment levels. Be sure to check out the volunteer stories online to find more.
Want to volunteer with your dog? This animal shelter in Singapore runs an Animal Assisted Therapy programme called Healing Paws. Through this, volunteers and their pet dogs visit SOSD's various beneficiaries to provide companionship and motivation to the residents. To become eligible for this programme, your dog will have to undergo an assessment with the in-house Animal Assisted Therapist. Once passed, we think Healing Paws would serve as a great platform to bond with your dog while giving back to society!
Address: The Animal Lodge, 59 Sungei Tengah Road, S(669014) (By appointment only)
Shelter Tour: Every second and last Sunday of the month: 12.30pm – 1.30pm
3. Gentle Paws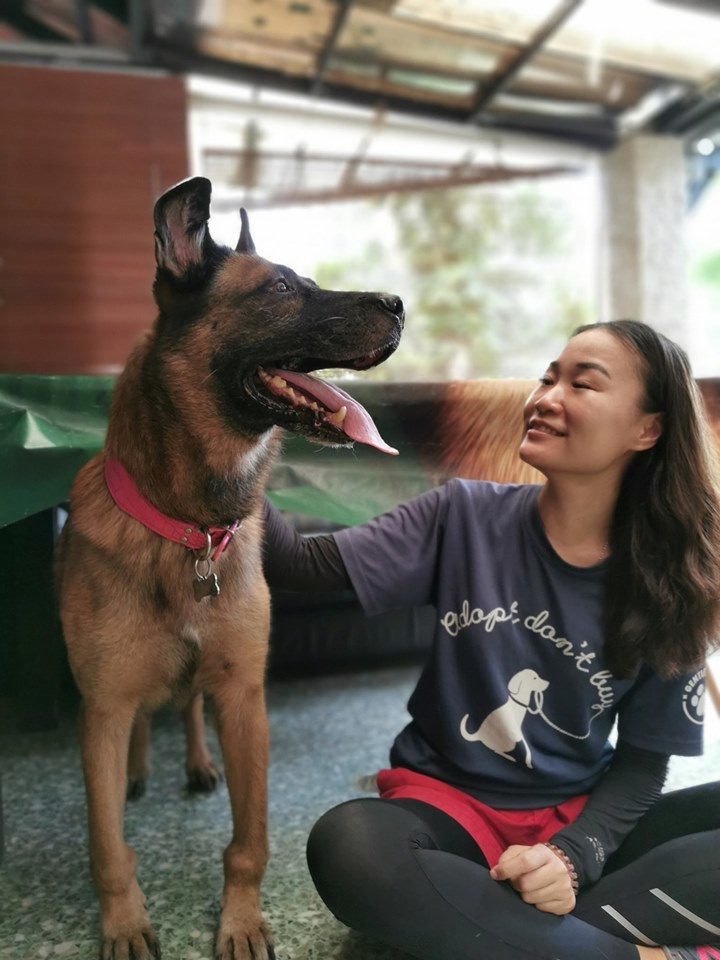 Gentle Paws is a privately run animal shelter for strays, abandoned and former breeding dogs. Volunteers need to be 21 years and above and will help in washing the compound, feeding, showering and walking the dogs. Volunteers will also be roped in to organise adoption drives, flea markets and furry days.
Don't think you might be able to commit to volunteering? Get on board with their Sponsor-A-Dog project and donate any amount you feel comfortable with on a monthly basis. This will go a long way in covering the medical costs and maintenance of the dogs.
Email: farmwaylove@gmail.com (address will be given upon confirmation of volunteer slot)
For the love of cats…
4. CWS (Cat Welfare Society)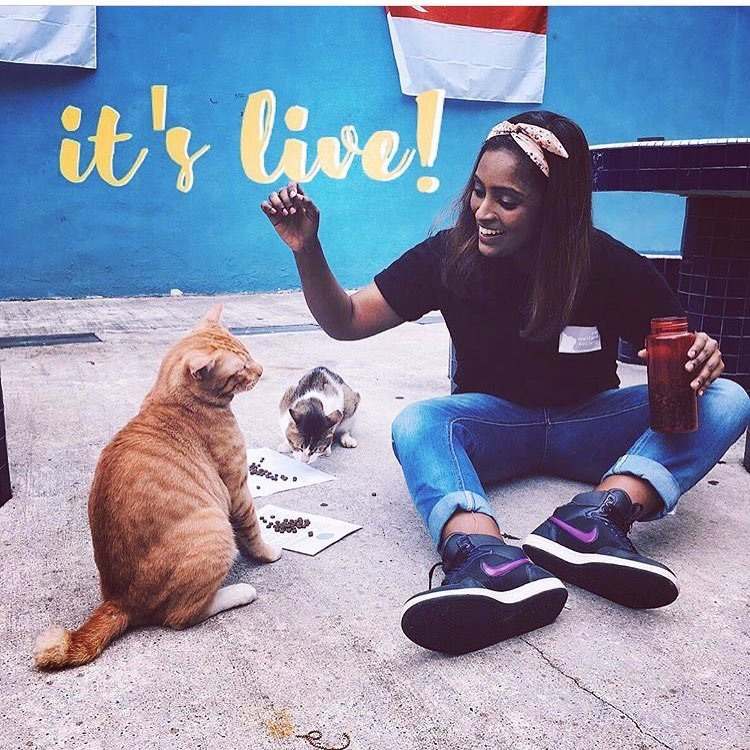 CWS is not your typical animal shelter in Singapore. Although it does rescue work and rehomes feline pals, they also work closely with officials to conduct community mediation and frontline intervention, implement stray management programmes and conduct educational outreach.
CWS welcomes volunteers who can lend support as Cat Caregivers who will work to promote and practice responsible feeding and report cases of abuse to SPCA, AVA or the police when necessary. Support in management roles like marketing or website management is also greatly appreciated. Looking for student group volunteering opportunities? Get together and organise an event or talk in your school to raise more awareness about cat welfare! Have the heart for this? Join them today and build a more cat-friendly Singapore!
Mailing Address: Orchard Road P.O. Box 65, S(912303)
5. Love Kuching Project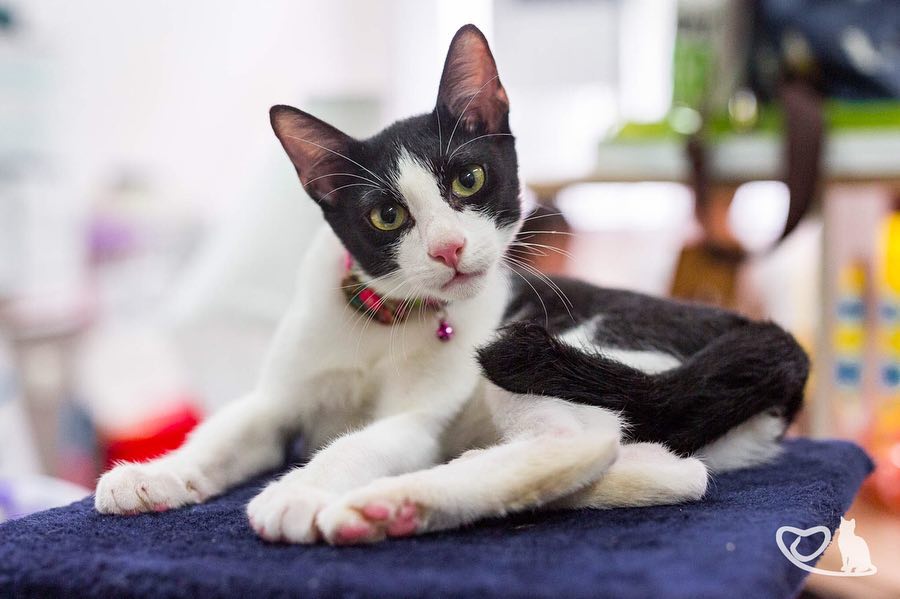 This is another community-based animal shelter in Singapore that focuses on rescuing and advocating for the kind treatment of cats in our society. The Love Kuching Project rehabilitates sick and injured cats and strives to rehome as many as possible. However, some cats stay on with the animal shelter as they require palliative care while others are released back into their neighbourhoods once they've recovered.
Volunteers need to be 18 and above (those below 18 need to submit a parental consent form). You can choose to join any of their eight portfolios ranging from Foster Care to Events. Foster Care volunteers will be required to administer medications and prepare food while Events volunteers will be tasked with conceptualising and running engaging events to raise awareness for all that Love Kuching Project does.
Can't commit for long periods of time? Sign up for their ad-hoc Play/Clean sessions to come down, interact and help with maintaining the general cleanliness of the cattery.
Address: Joo Chiat (full address given upon confirmation of volunteer slot)
For the love of dogs, cats and other animals…
6. SPCA (Society for the Prevention of Cruelty to Animals)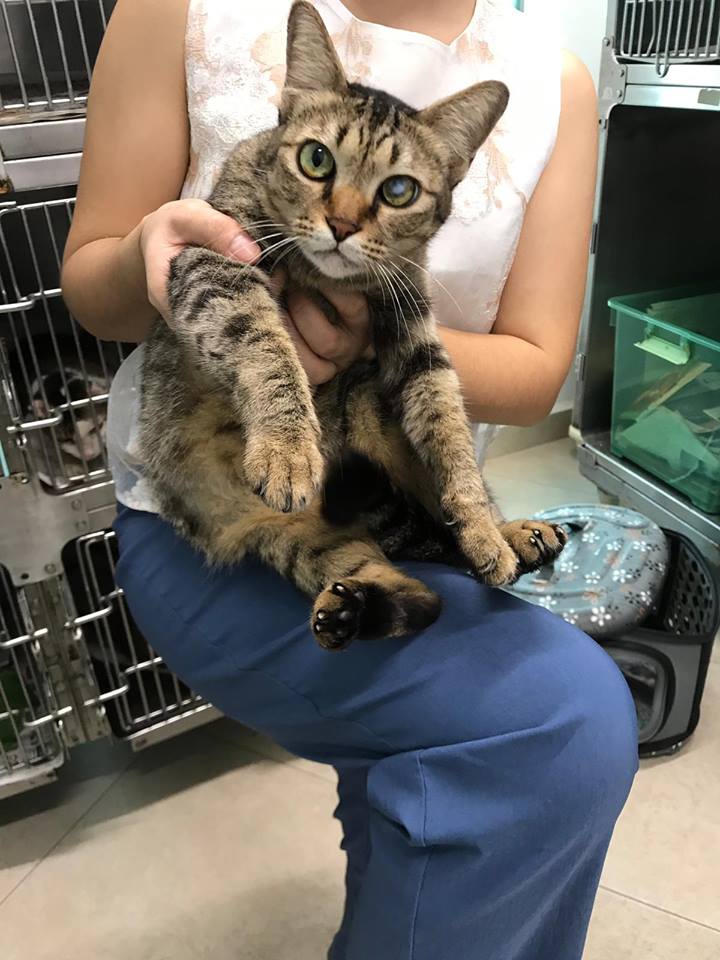 SPCA is the oldest animal shelter in Singapore and the one we probably heard of most while growing up. Their objective is to prevent cruelty and promote kindness to all animals and birds through education, advocacy and action. They run a range of services here from education programmes to providing foster care for young animals and a 24-hour emergency animal rescue hotline.
Volunteers must be at least 17 years of age and able to commit for four months consecutively on a weekly or fortnightly basis. Roles range from being an Animal Shelter Helper where you'll clean the animal enclosure and surrounding areas to more specialised roles of an Adoption Counsellor. You could also help out in their cute merchandise store! If this sounds like you, hit them up!
Address: 50 Sungei Tengah Road, S(699012)
Opening Hours:
Mon – Wed, Fri – Sun: 11am – 4pm (Viewing Hours)
More info on their opening hours here
7. ALL (Animal Lovers League)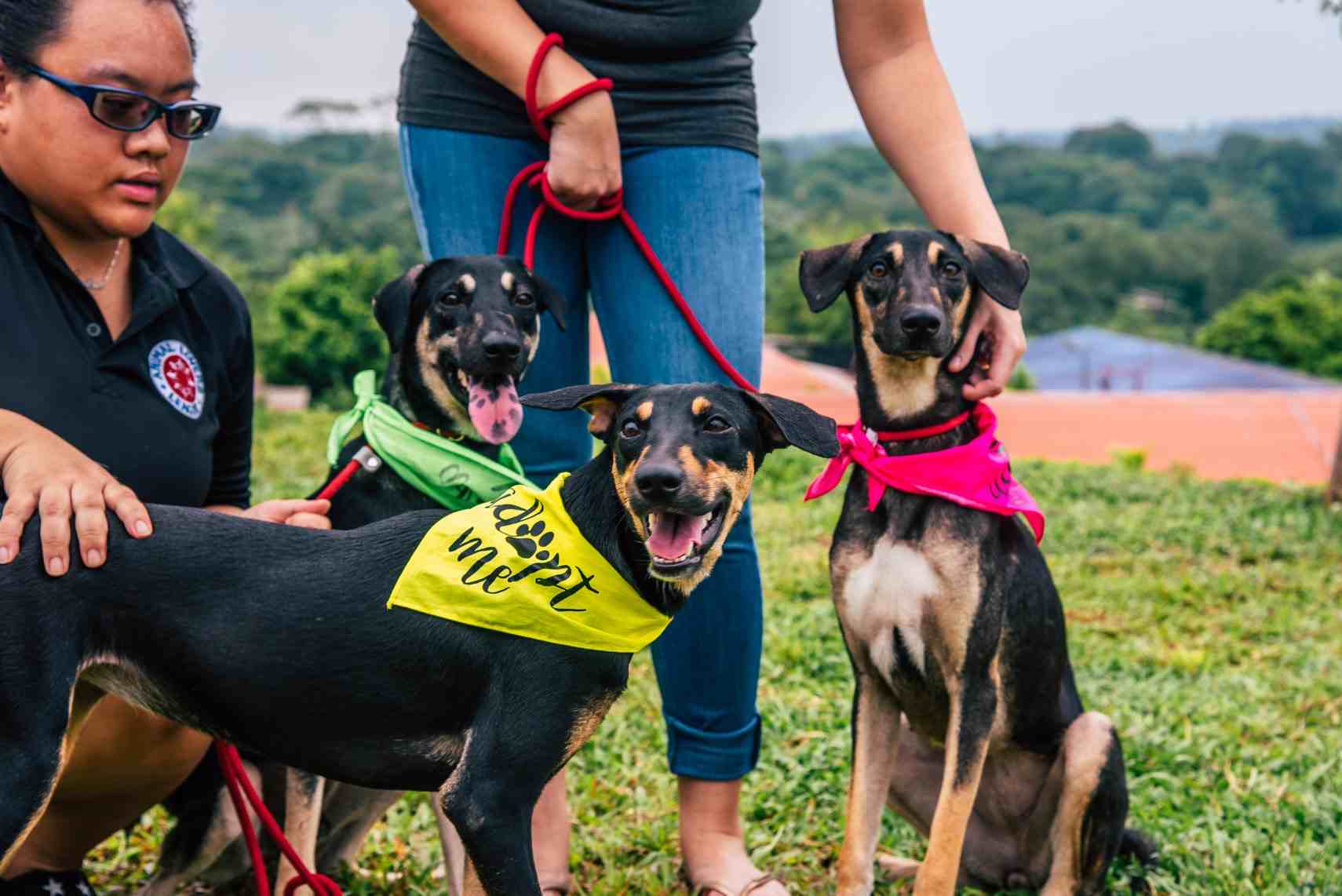 ALL is a registered charity which counts over 500 dogs and cats under its shelter. It advocates for adoption over buying and has a strict no-kill policy. Volunteers need to be at least 18 years old and would be required to attend orientation sessions before joining. Help out during feed times, take the dogs out for walks when needed and bring the animals for vet check-ups among other necessary tasks. ALL also welcomes transport volunteers who can drive and are keen to help shuttle the animals.
If you're interested in adopting, this is also one of the only animal shelters in Singapore that charges zero adoption fee — it's free provided that you are ready to put in the work that comes with being a pet owner!
Address: The Animal Lodge, 59 Sungei Tengah Road, Block Q, #01-29, S(699014)
Opening Hours: Sat – Sun: 11am – 3pm (By appointment only)
8. CAS (Causes for Animals Singapore)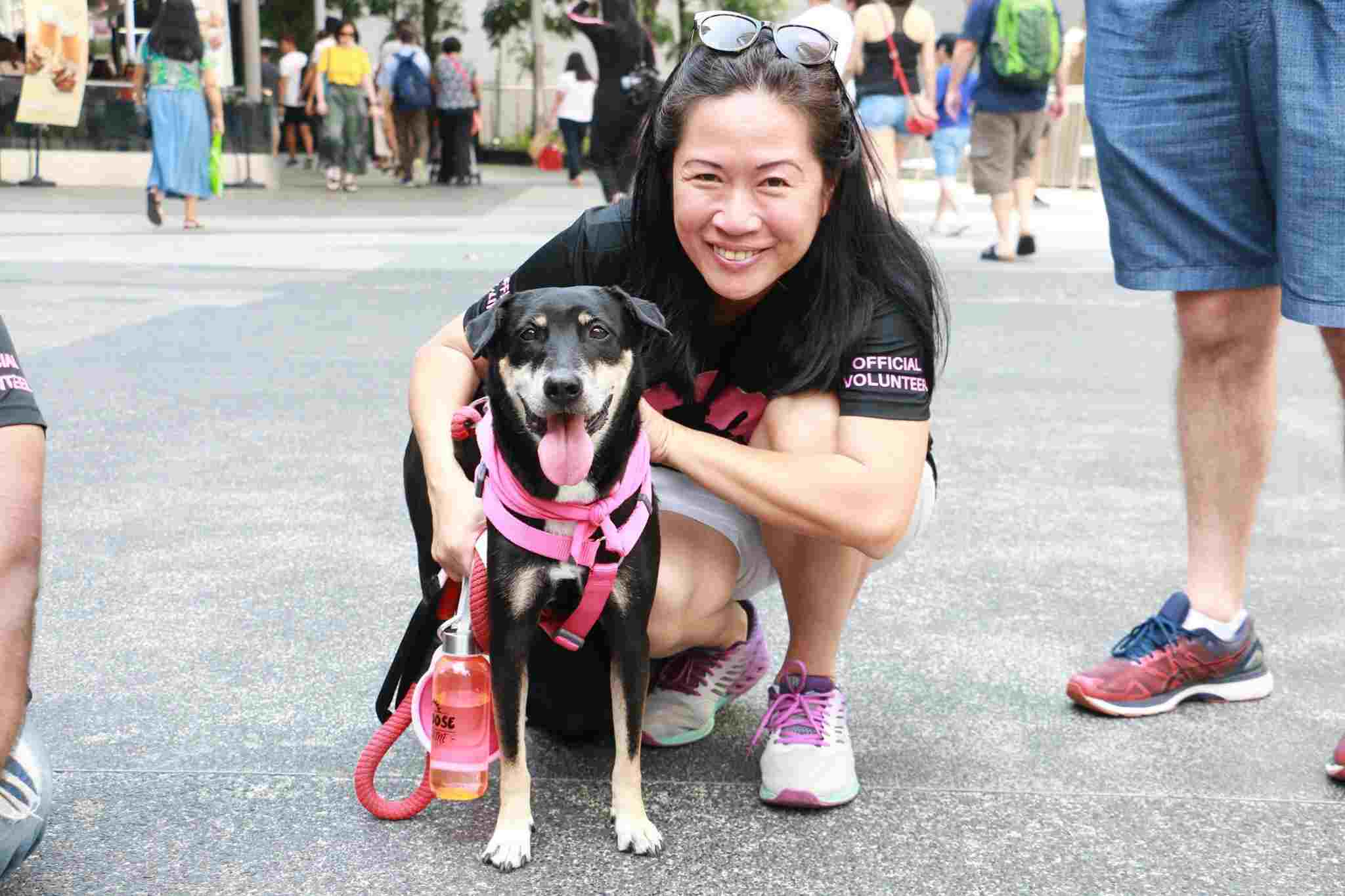 Have a love for furry friends and need to fulfil your VIA hours too? The teams at CAS have 30 years of combined experience in animal welfare work and have worked collectively with stakeholders to promote a stray free Singapore. Their rescue and adoption programme has seen a 98% success rate and successfully matched the dogs and cats to the right families.
Volunteers can contribute by helping out in areas from photography to education or as Adoption Assistants among others. You can also organise your company's CSR activity at this animal shelter in Singapore!
Address: 81 Seletar West Farmway 5, S(798058)
Opening Hours: By appointment only
9. ACRES(Animal Concerns Research and Education Society)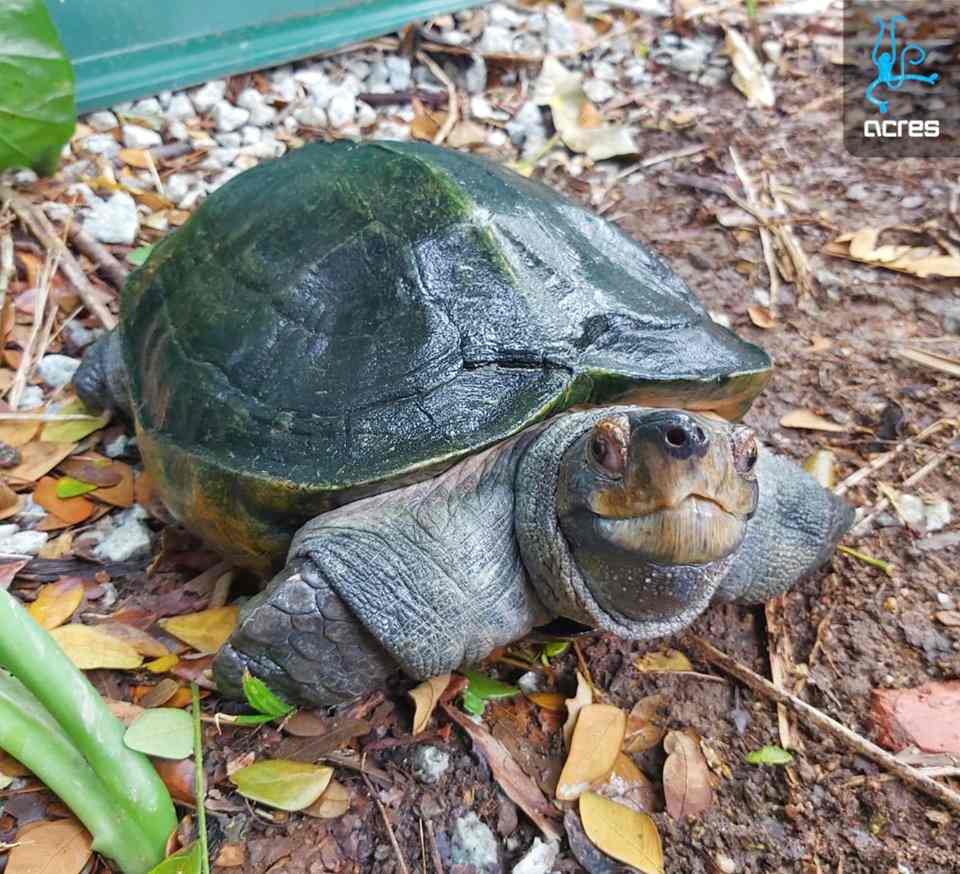 There's more to Singapore's wildlife than wild boars, monkeys and monitor lizards. In fact, you can also find pangolins, crocodiles and dolphins on our island and not just at the zoo. ACRES houses these animals in their wildlife sanctuary after rescuing many of them from the illegal wildlife trade in Singapore. Along with that, they also conduct several outreach and education programmes to raise awareness of animal abuse and exploitation.
Volunteers from as young as 14 years can look forward to helping maintain enclosures at this animal shelter in Singapore while those above 21 may man the rescue hotline and gain first-hand experience in dealing with human-wildlife conflict issues.
Address: 91 Jalan Lekar, S(698917)
Opening Hours: Mon – Fri: 9.30am – 5pm
10. HRSS (House Rabbit Society Singapore)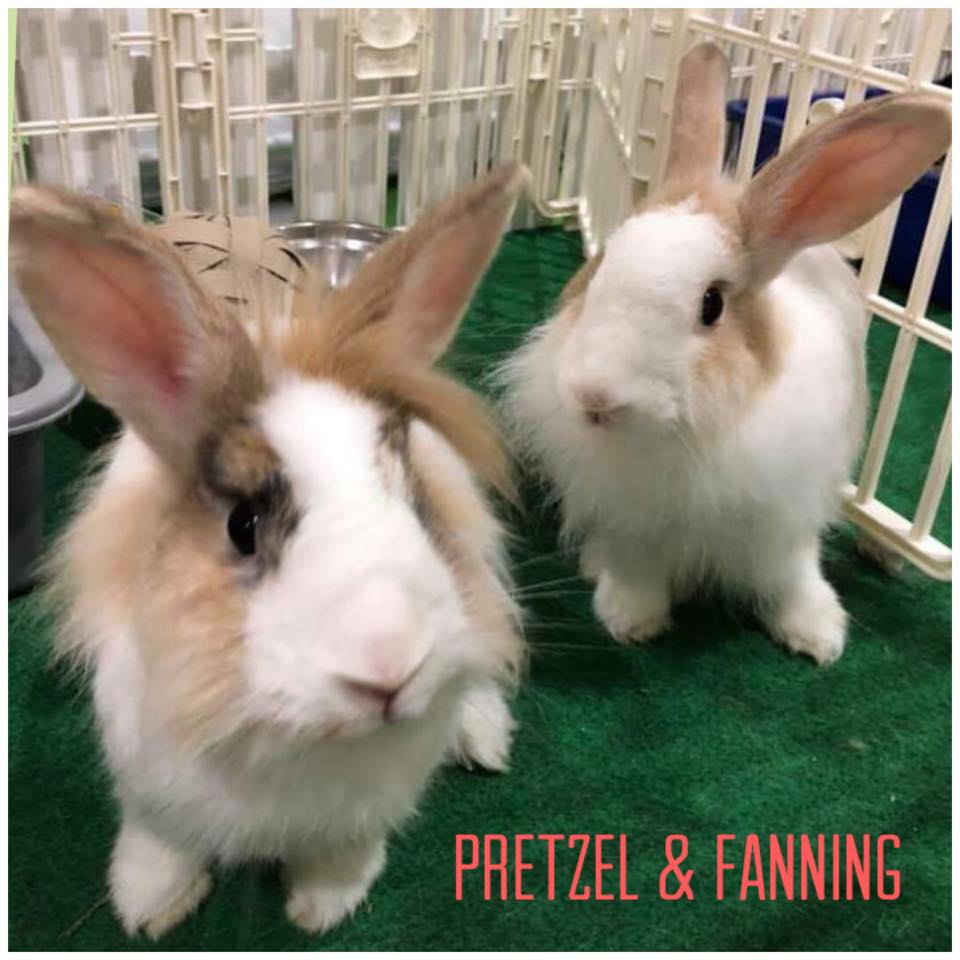 Do you have a love for bunnies? The House Rabbit Society Singapore is a volunteer-run group, focusing on improving rabbit welfare, adoption and education. The pioneer volunteers were motivated to do their part when they saw the high numbers of abandoned and mistreated rabbits. Many owners failed to take care of them after wrongly assuming rabbits are low-maintenance starter pets.
HRSS may operate more informally than other animal shelters in Singapore but that doesn't mean help is not needed. Volunteers can sign up to be foster parents to the rescued rabbits while transport volunteers are always needed to shuttle rabbits. Ad-hoc volunteering opportunities include manning booths at public pet-related events.
Mailing Address: Toa Payoh Central Post Office PO Box 108, S(913104)
Inspired to start volunteering at these animal shelters in Singapore? It's a non-paying and tiring job but one that will fill you with a deep sense of satisfaction. Take the leap and don't look back! If you don't have the time to commit to volunteering, why not donate to these charity organisations instead? If you're a pet owner, be sure to have pet-friendly home decor to keep your furry pals safe at home always!
---
New to Shopee? Get $7 off (min. spend $15) with code*: 10MITTENS
* TNC Applies. Valid for new users from 4 to 11 Dec only.