Muay Thai, also known as Thai boxing, has picked up in popularity over the years. The combination of high intensity, calorie-burning workouts and useful self-defense techniques certainly carries an appeal for those looking to get fit and fierce! Unlike kickboxing classes that involves mainly striking with your fists and feet, Muay Thai encourages the use of knees and elbow strikes as well to overwhelm your opponent. Looking for a Muay Thay gym in Singapore to get in a workout? We've rounded up some of the best Muay Thai gyms (for females, as well) that are worth checking out. 
Become an expert striker at these Muay Thai gyms in Singapore
1. Inspire Fitness Asia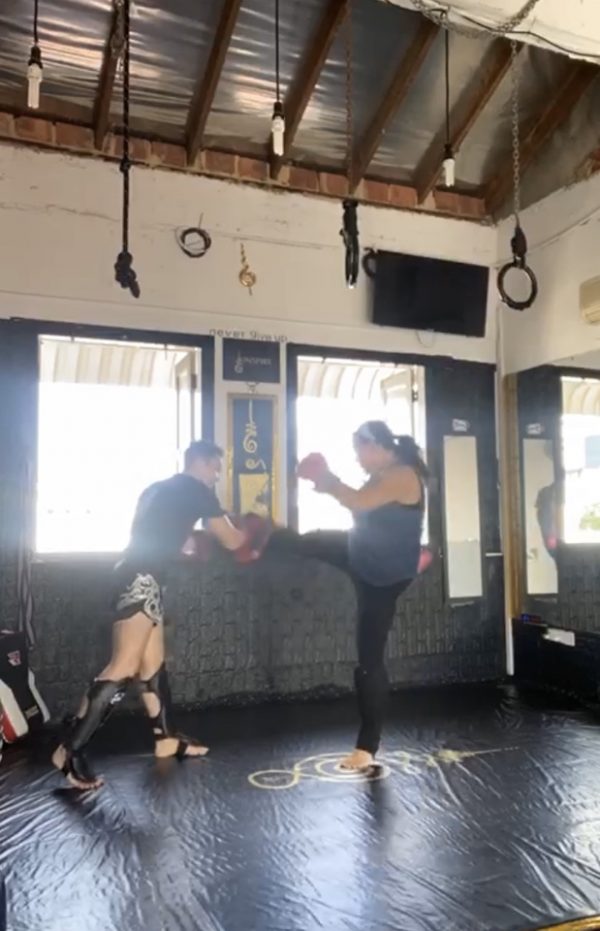 At Inspire Fitness, the motto is simple: "You don't train your body to look good; you train your body for survival." Located along Joo Chiat Road, Inspire Fitness is one of the best Muay Thai gyms in Singapore helmed by former Muay Thai fighter Daryl Lawlor and his team of dedicated trainers. The space is cosy, but the techniques are sharp — from throwing a mean right hook to pivoting on your toes for full-powered kicks, the trainers here look after your form. Inspire Fitness is also a great Muay Thai gym for females looking to tone up, with dedicated sessions for strength and core conditioning that will lay the groundwork for better fighting sessions. 
Address: 412B Joo Chiat Road, Singapore 427637
2. Chowraiooi Muay Thai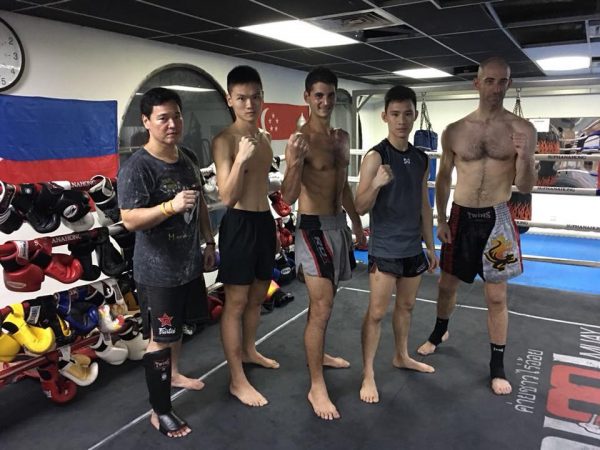 If you're seeking an authentic learning experience at Muay Thai gyms in Singapore, look no further than Chowraiooi Muay Thai! Thanks to its affiliations with Chaorai-oi Boxing Gym in Kubon, Thailand, classes at Chowraiooi are about as genuine as it gets. You can be assured you're learning from bona fide Muay Thai warriors! Led by the former coach of Thailand's national Muay Thai team, Adjharn Chartchanoi, its training sessions pull no punches in ensuring you master the fundamentals of Muay Thai. Expect to run into Singapore's next generation of professional fighters when you commit to training here!
Address: Golden Mile Complex, 5001 Beach Road, #04-07, S(199588)
3. JR Muay Thai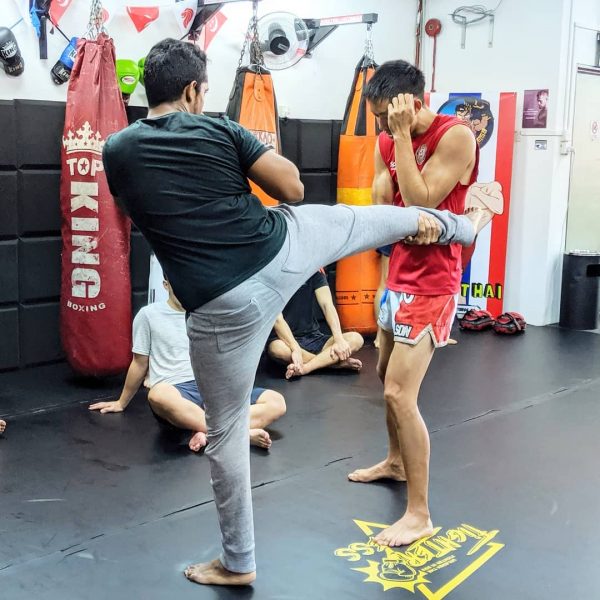 With Muay Thai gyms in Singapore stretching from Bukit Batok to Geylang, JR Muay Thai's no stranger to the scene! By planting its various gyms across Singapore, JR Muay Thai lowers the bar for entry by making attending classes convenient. Thanks to its diverse selection of classes that include 1-to-1 private sessions and beginner-only lessons, we guarantee you'll be catching the Muay Thai fever in no time. Did we also mention JR Muay Thai has an exclusive Muay Thai gym for females at Joo Chiat? Enquire to find out more!
Little India Address: 149C Selegie Road, S(188314)
Check out their other outlets here
4. Onyx MMA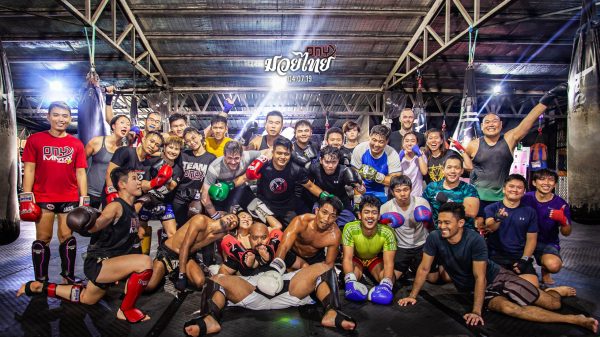 Since its initial gritty, no nonsense Muay Thai classes at its West Coast Muay Thai gym, Onyx MMA has since greatly expanded its reach of Muay Thai gyms in Singapore by establishing outlets at both Yishun and Tampines. Their passion for martial arts shows no signs of slowing as Onyx regularly reaches out to its 100,000-strong students on social media! With a dedication to offering world class coaching and fight camp style training, this Muay Thai gym in Yishun and Tampines is perfect for fighters keen on honing their craft and beginners looking for the best coaches to pick up the sport.
Yishun Address: Yishun Safra, 60 Yishun Avenue 4, Level 2, S(769027)
5. Juggernaut Fight Club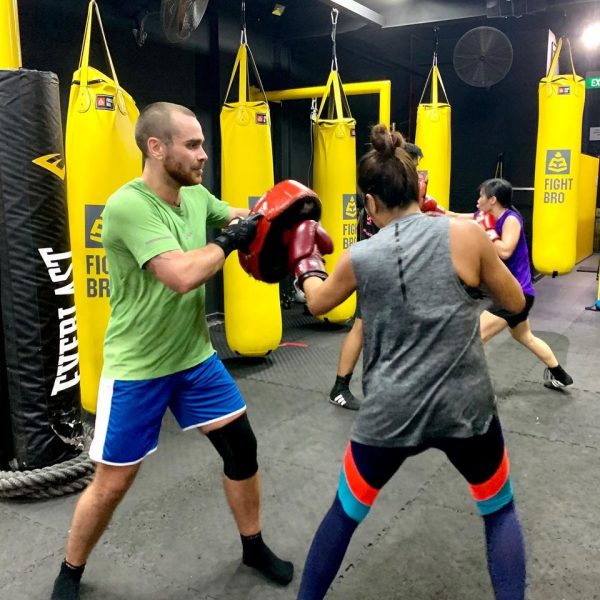 Juggernaut Fight Club seeks to transform you into a fighting machine with their world-class training programme under local fighting veteran, Arvind 'The Juggernaut' Lalwani! Boasting over 8000 square feet of training space and a proven track record of producing national fighters, this Muay Thai gym in Singapore can help you achieve your aspirations of being a professional fighter if you put in the hard work and dedication. Alternatively, if you wish to learn the ropes, you're welcome to join too as Juggernaut invites everyone from all skill levels.
Address: 10 Seng Poh Road, S(168895)
6. Encore Muay Thai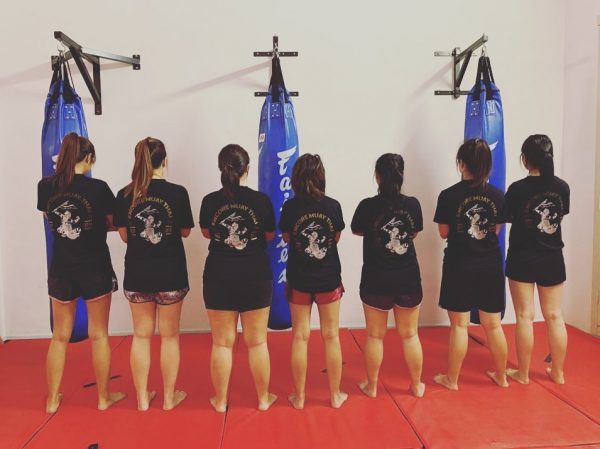 Located at Katong, Encore Muay Thai joins our list of Muay Thai gyms in Singapore as an all-female establishment! Proving the point that women can also pack a punch, the founders aim to help women gain confidence through mastering Muay Thai techniques while burning calories in the process. Classes at this Muay Thai gym for females are specifically limited to eight participants so do consider signing up here if you prefer personal coaching and training with a female community.
Address: 452a Joo Chiat Road, S(427665)
7. Equilibrium MMA
Ever heard of Muay Thai lessons oriented for little ones? While most Muay Thai gyms in Singapore focus on offering a wide array of classes, Equilibrium MMA differentiates itself by including classes for aspiring young martial artists. Promising to instil self-confidence and discipline in them, the gym believes in starting from as young as six so they'll have a strong martial arts foundation. This in turn improves their physical and mental strength in the long run!
Address: *SCAPE,  Orchard Link, #03-05A, S(237978)
8. Fight G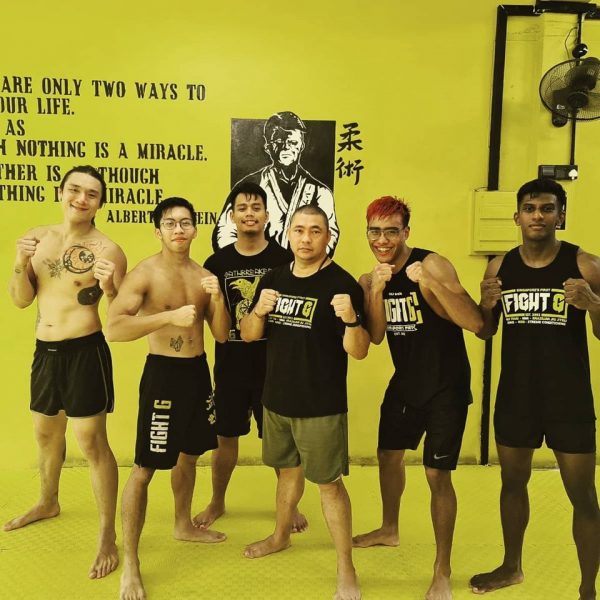 Besides its recognition as a Muay Thai gym in Singapore, Fight G actually holds the title as Singapore's first-ever MMA gym, opening its doors back in 2002. Spearheaded by Darren de Silva, the grizzled veteran has over 30 years of martial arts experience. While the old school gym seems small, many will appreciate the affordable rates, tight-knit community and no frills approach to training and conditioning!
Address: 41 North Canal Road, S(059297)
9. Impact MMA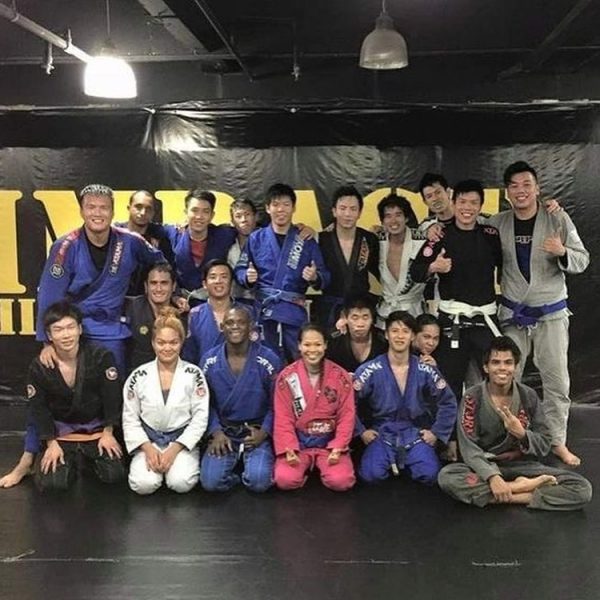 Interested in training at Muay Thai gyms with an edge in training competitive fighters?  Local Muay Thai fighter Bruce Loh heads Impact MMA and is one of the few Muay Thai gyms in Singapore to focus on training local talents. This includes Singapore's first UFC fighter, Royston Wee! Featuring nine professional trainers, a no-gimmick routine and an informal friendly gym setting, Impact is the choice for office workers as the gym's CBD location allows minimal travelling time.
Address: 3 Shenton Way, Shenton House, #03-06A, S(068805)
10. Hilltop Academy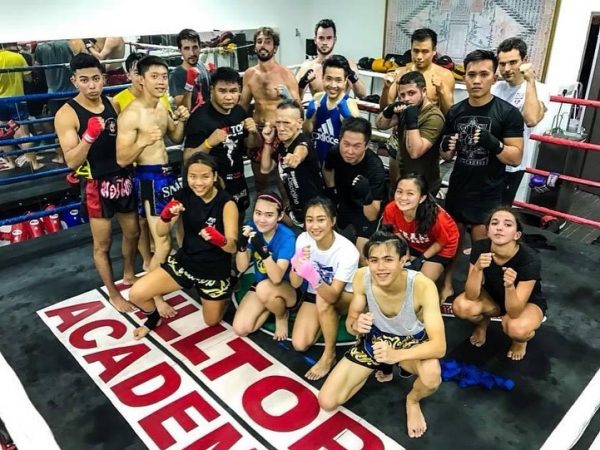 How many Muay Thai gyms in Singapore can proudly claim they have a Muay Thai master in their ranks? Operating under the mantra No Pain, No Muay Thai, Hilltop Academy is run by passionate Muay Thai disciples wishing to honour their teacher, Master Johnnie, who has been practising for more than 40 years. Now in his 60s, he shows no signs of slowing down as he holds regular classes at Bukit Batok Nature Park. He also visits Hilltop Academy so make sure you don't miss the chance to train with the legend himself!
Address: 576B Serangoon, Level 3, S(218190)
11. Fitstop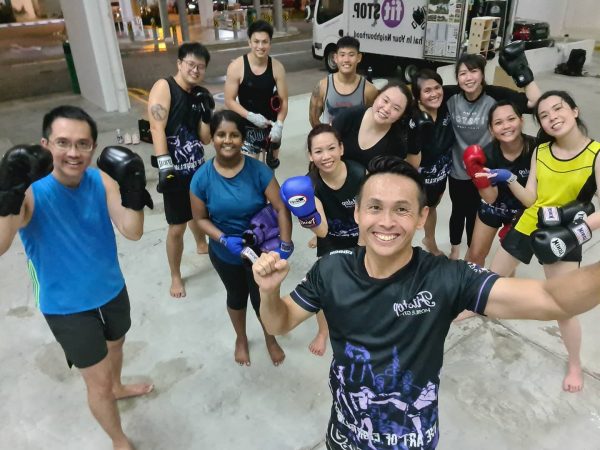 If you can't make it to certain Muay Thai gyms in Singapore, how about bringing the gym to you? Fitstop is a Muay Thai mobile outfitted with a complete set of training equipment and makes stops around Singapore. A breath of fresh air from the coaches with incredible fight records and storied legacies, the owner Ace is an enthusiast who wishes to share his Muay Thai passion. With affordable rates, a wealth of class offerings and the unique mobile premise, look out for Fitstop in local neighbourhoods like Yishun and Choa Chu Kang!
Fun fact — Ace also trained under Hilltop's Master Johnnie.
Address: Check Fitstop Facebook for exact locations and services.
12. Fighter Fitness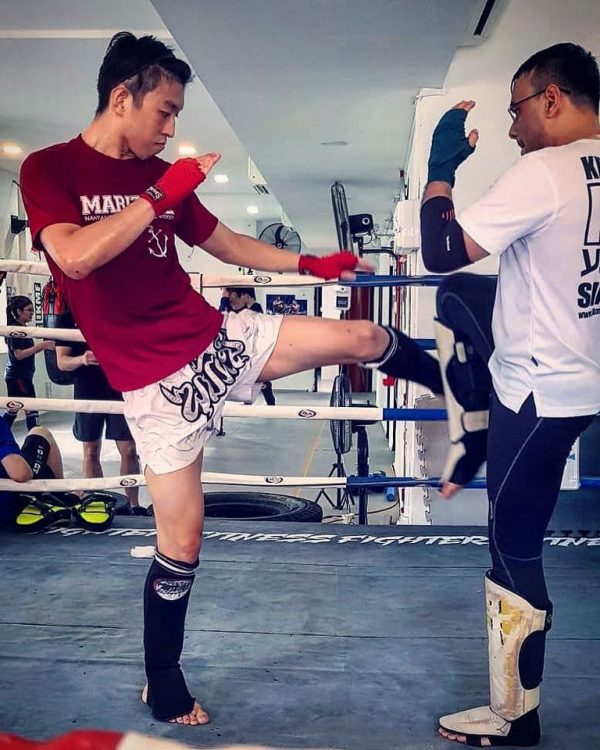 Fighter Fitness initially started out on an open rooftop, where Muay Thai fighters could casually exchange fighting tips. Eventually, their numbers grew and they managed to become a fully-fledged Muay Thai gym. Focused on blending traditional and modern techniques, Fighter Fitness is one of the few Muay Thai gyms in Singapore that stays true to its old school roots. For former Strike Combat students, they've now merged with Fighter Fitness to offer more class variety!
Address: 456A Geylang Road, S(389415)
13. Evolve MMA
No Muay Thai gyms in Singapore article is complete without Evolve MMA. Preferred for its top notch facilities, affiliation with world class Brazilian Jiu-Jitsu and Muay Thai gyms and incredible roster of world champions trainers (Shinya Aoki, Sagetdao Petpayathai, Angela Lee, Song Ga Yeon), it's no surprise Evolve is ranked the #1 martial arts organisation in Asia! While prices can be steep, you're paying for a comprehensive martial arts experience that's drowning with talent. For seasoned Muay Thai students, Evolve also offers advanced level classes that feature complex combinations and live sparring sessions.
Evolve Far East Square Address: 26 China Street, #01-01, S(049568)
Check out their other outlets here
Throw a right hook at these Muay Thai gyms in Singapore
Whether you're intent on finding an exclusive Muay Thai gyms for females or seeking world class coaching at premium Muay Thai gyms in Singapore, we have you covered with this list! Looking to begin your own Muay Thai journey? Why not check out Shopee's range of Muay Thai gear to prepare yourself! If you're keen on expanding your arsenal of martial arts tactics, make sure you consider visiting these best kickboxing classes. To help supplement your training, we recommend exercising at these 24 hour gyms in Singapore during your non-practice days.