Whether you're an amateur city biker or a thrill-seeking trail rider, having the right cycling gear is essential. After all, the last thing you'll want is flat tyres or abrasions on your palms because you're ill-equipped. To help you along, we've prepared a guide to essential cycling gear you'll need before you set off on your next ride. From the right cycling apparel to handy bicycle lights and pumps, we let you in on what you need to be prepared with if you want to be a roadie.
Cycling apparel to gear up with
1. Cycling shorts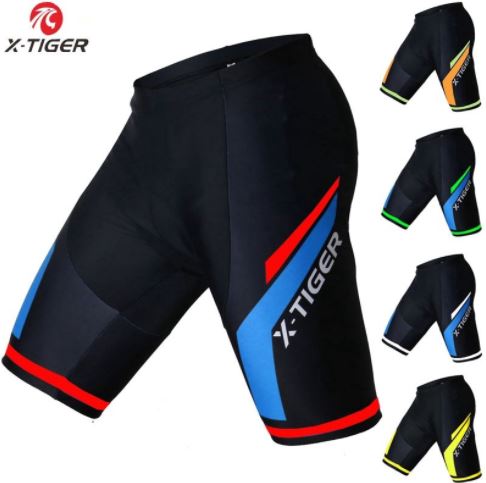 Since you'll mostly be seated for a long time, a good pair of cycling shorts are key to minimising saddle sores and allow for chafe-free cycling. Essentially, chamois is what differentiates cycling shorts from other bottoms. It's a fine layer of padding used to cushion riders and reduce friction on sensitive areas! To survive on endurance trails, you'll want to have the best cushioning from such cycling gear. The X-Tiger's 5D Padded Cycling Shorts (available on X-TIGER Official Store) provides all-round protection and extra ventilation. With lycra fabric, these shorts offer additional mobility without suffocating your lower body. 
2. Cycling jersey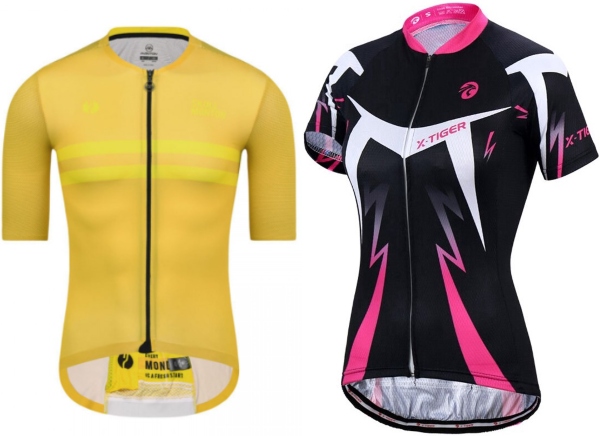 They look deceptively thin but cycling jerseys are essential to guaranteeing the rider comfort throughout the ride. Thanks to their versatile designs, these jerseys are your best defense against winds while providing enough breathability to keep you cool during warmer days. Ideally, you should invest in cycling apparel that's fitting so there's no aerodynamic drag slowing you down as you pedal. Check out Monton Skull Jersey (available on MONTON Sports Store) for males and X-Tiger MTB Jersey (available on X-TIGER Official Store) for females. They're both race fit mesh jerseys that offer quick drying. These jerseys even come with back pockets for added utility so you can bring along additional accessories for your ride!
3. Cycling jacket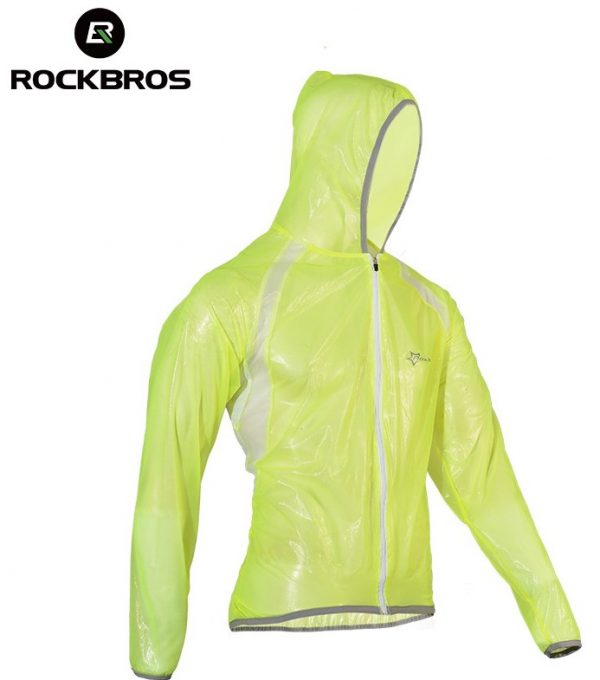 Remember those back pockets we said would come in handy? When it suddenly starts pouring, you'll be glad to have cycling gear like a cycling jacket with you! To complement your breathable cycling apparel, we'd recommend looking for lightweight jackets that don't restrict your movement. The Rockbros' Cycling Jacket (available on Rockbros Official Shop) is a foldable jacket that easily fits into your back pocket and which you can whip out at any sight of bad weather.
4. Cycling shoes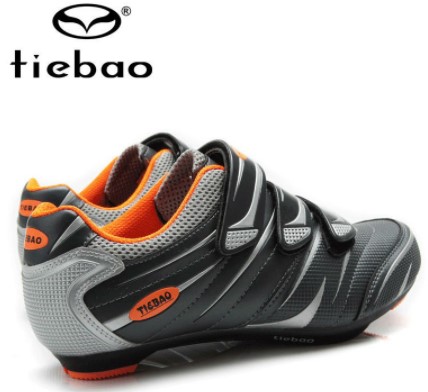 As the sole cycling gear that impacts your pedaling power, the right cycling shoes can certainly help with putting the pedal to the medal. One tip for buying such cycling gear is to look out for features that maximise power transfer. Everything from non-flat soles to a loose fit can affect your performance on the road. The Tiebao MTB Cycling Shoes (available on Rockbros Official Shop) boasts a good fit and an anatomic wrap tongue construction to maximise grip. You'll be amazed at how these seemingly small design touches ensure optimal performance. Don't forget to pair these shoes with the right cycling socks to protect yourself from potential blisters and abrasions
Cycling safety gear to stay safe with
5. Bicycle helmets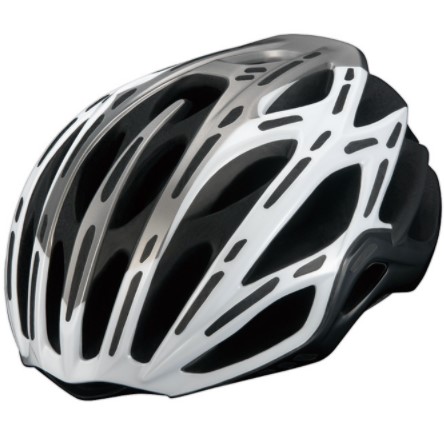 It goes without saying that safety should be your number one priority when braving road traffic and hilly trails. Out of all the featured cycling safety gear, bicycle helmets are probably the most important! Find strapping a helmet on bothersome because of the bulk and lack of ventilation? Why not give the Kabuto Flair (available on Tay Junction Official Store) a go! At just 185g, the Flair uses specialised polystyrene foam to offer potent shock absorption capabilities. These helmets come in a gorgeous range of colours and in various sizes so you can protect yourself and look good in the process!
6. Bicycle light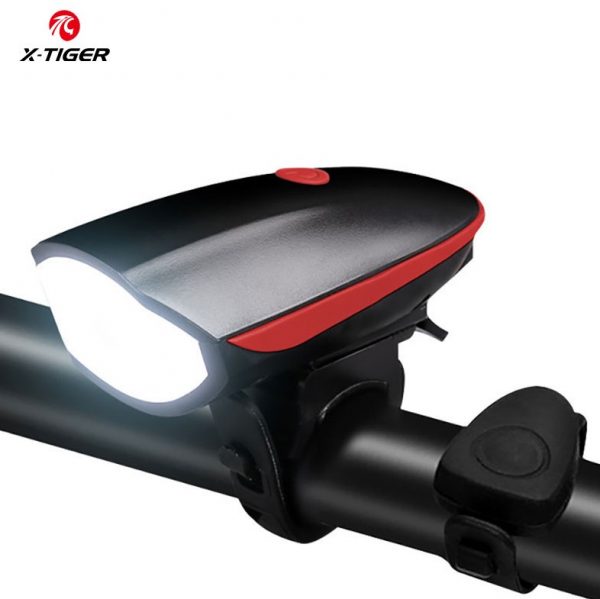 Planning to embark on a midnight ride? Make sure you maximise visibility for yourself and others by equipping your bike with a bicycle light. These mini but powerful lights illuminate the road ahead and help you avoid potential potholes. Attach the X-Tiger's 2-in-1 Front Light (available on X-TIGER Official Store) onto your bike before your next night cycling adventure. Despite its miniature size, X-Tiger features a powerful floodlight with 160-degree range for a maximum cone of vision!
Pro tip: if you're an avid road cyclist, you might also want to buy a bicycle tail light. These waterproof, neon lights alert fellow cyclists and motorists of your presence.
7. Cycling gloves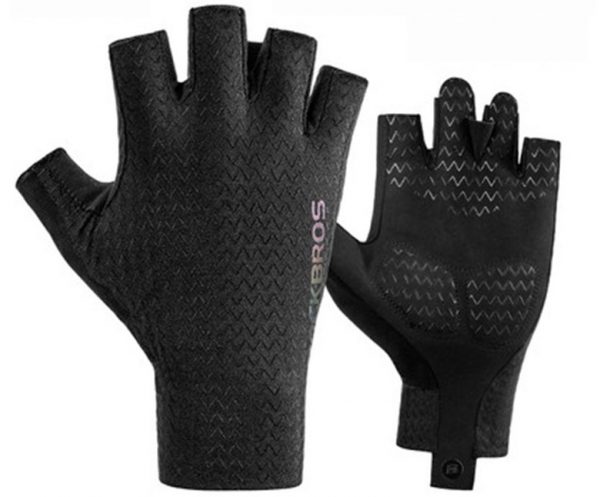 If you regularly encounter palm abrasions after repeated jolts and prolonged grasping of the bike's handlebars, then you need cycling gloves! This cycling gear is designed to minimise the impact on your hands while still ensuring that your fingers maintain their nimbleness. As for recommendations, look out for Rockbros' Half Finger Gloves (available on Rockbros Official Shop). These gloves combine soft velvet padding with anti-slip silicone tips for added grip so you can still expertly manoeuvre your road bikes and mountain bikes!
8. Bicycle pump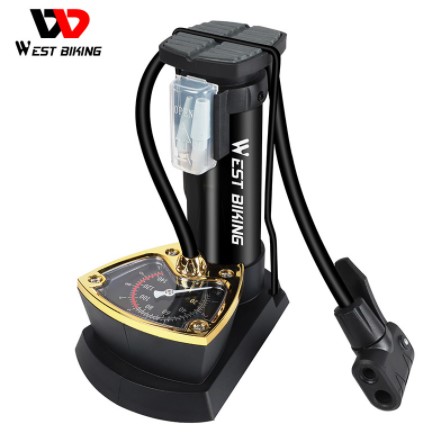 Nothing ruins the fun of cycling long distance than tyres that run out of air! Why not make sure you have a backup bicycle pump so you can quickly remedy the inconvenience of flat tyres? Pumps like West Biking's Bicycle Foot Pump (available on West Biking Official Store) prioritise portability and ease of use. We also loved how the pump is only 13cm long, making it perfect for bringing along during your cycling trips!
9. Handlebar bag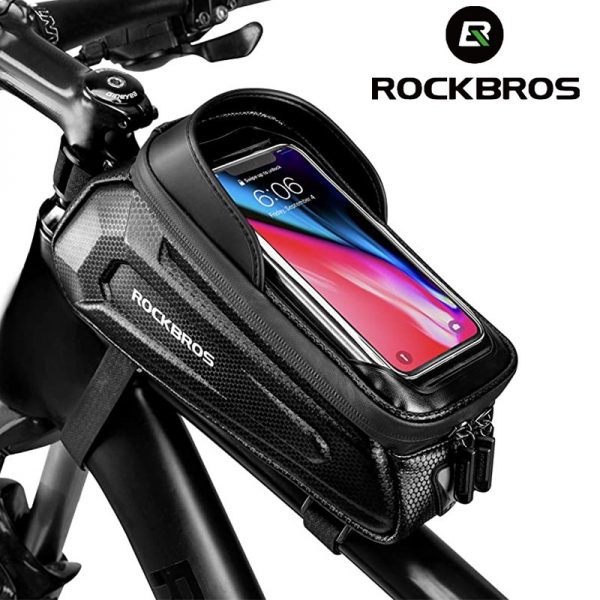 Need extra carrying space for your belongings? Then make sure you pick up a handlebar bag for your bicycle! Compared to traditional bags that you lug along your rides, handlebar bags are far more compact and comfortable. Simply strap them onto your bike's frame and you're good to go! Don't let its miniature size fool you — handlebar bags like the Rockbros Phone Bag (available on Rockbros Official Shop) lets you store more than just your mobile device. With enough space to contain everything from eyeglasses to torchlights, it's no wonder many experienced riders claim this to be part of any cyclist's must-own cycling gear list.
Keep comfortable and stylish with these cycling gear
From cycling shorts to handy bicycle lights, these essentials will certainly go a long way to keep you comfortable on your cycling adventures! For even more options, check out our array of cycling apparel and bicycle accessories. For a more in-depth look at specialised bicycles, here's our take on the best mountain bikes to help you conquer your trails. Alternatively, if you're looking for a bicycle for your daily commute, these best city bikes will help you quickly get around without spending extra on Grab rides!