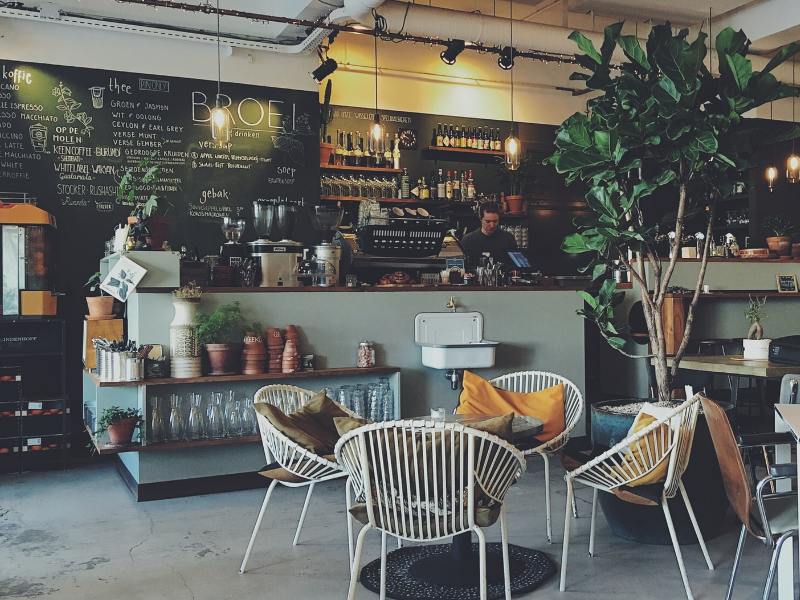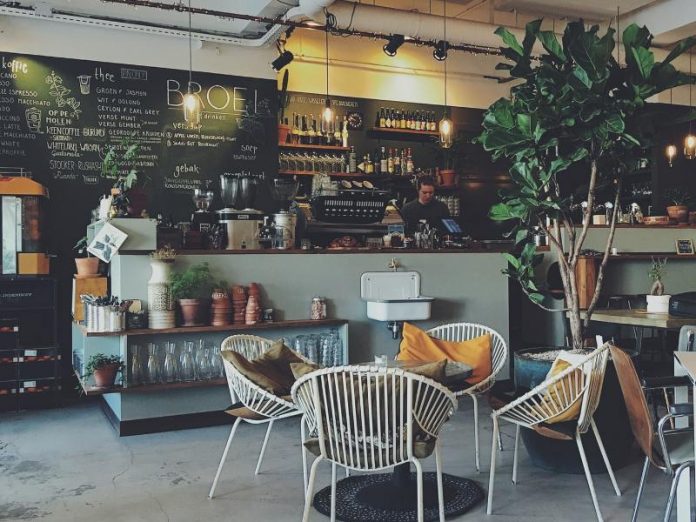 From a bustling wet market to hip cafes, the Tiong Bahru neighbourhood is a charming mix of old and new. We can't think of a better way to spend the weekend, tucking into a hearty brunch or sipping slowly on a cup of coffee in one of the many Tiong Bahru cafes that have been steadily popping up. Check out our top picks on where to go for coffee or brunch! 
1. Tiong Bahru Bakery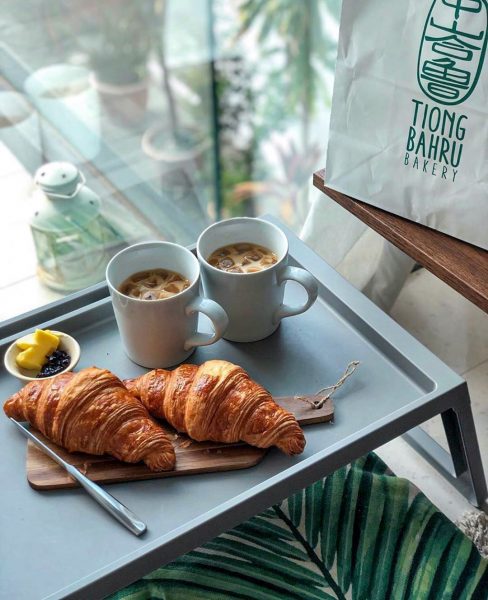 No trip to the hood' is complete without popping into the famous Tiong Bahru Bakery. Don't be fooled by its unassuming name, this is the place to go for some quality pastries! Tiong Bahru Bakery was established in collaboration with celebrity baker, Gontran Cherrier, selling famed pastries such as the classic croissants and Kouign-Amann, a sweet and sticky muffin-like pastry made from laminated dough.
Serving the best croissants you will find across the Tiong Bahru cafes, these light and buttery baked goodies are made fresh daily! Have them plain, or choose from a wide selection of fillings such as the Roast Beef Croissant as well as the Brie and Roasted Mushroom Croissant! Psst, if you're planning to unwind with some artisanal pastries, we suggest visiting this Tiong Bahru brunch cafe on the weekdays to avoid the weekend crowd. 
Address: 56 Eng Hoon Street, #01-70, S(160056)
Opening Hours: Daily, 8am – 8pm
Check out their other outlets here
2. Caffe Pralet By Creative Culinaire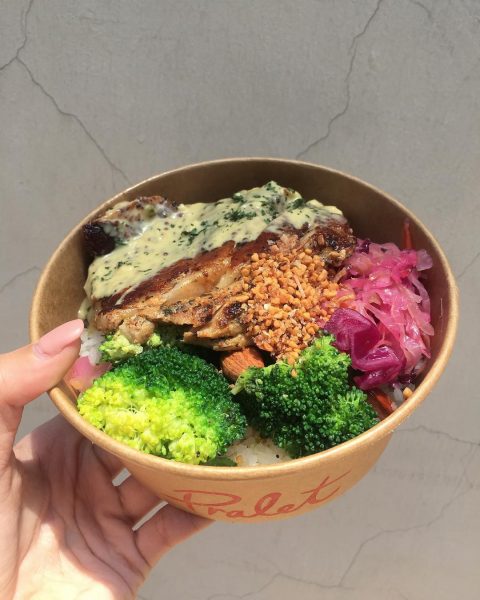 Caffe Pralet is one of the few Tiong Bahru brunch cafes that doesn't serve your typical brunch menu of eggs and pastries. Instead, come here expecting hearty rice bowls in fusion flavours such as Mentaiko Battered Fish and Sambal Matah Beef Gyudon.
The dinner and weekend menu is also curated with unique fusion dishes such as Har Jeong Gai Charcoal Burger and vegetarian Miso Truffle Mushroom Pasta. Aside from mains, the cafe also serves four types of delectable pizzas and various desserts to satisfy your sweet tooth. With such a wide range of offerings, we're sure Caffe Pralet is THE Tiong Bahru cafe to go to regardless of the occasion!
Address: 17 Eng Hoon Street, #01-04 Eng Hoon Mansions, S(169767)
Opening Hours:
Mon – Sat: 11am – 8pm
3. Plain Vanilla Bakery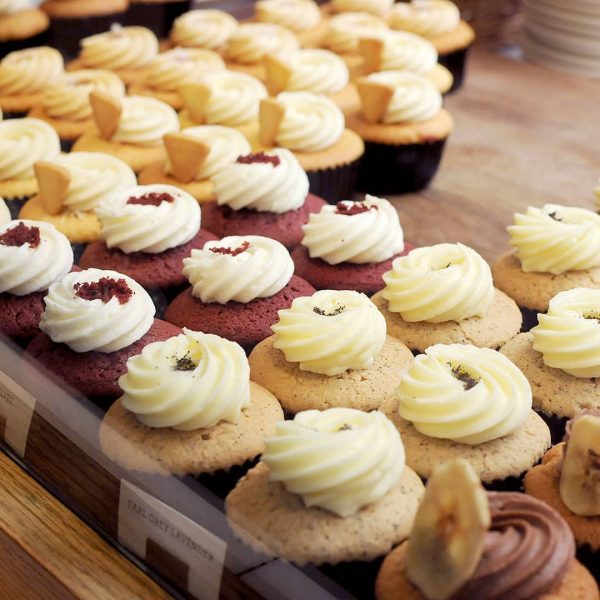 Probably one of the greatest blessings for residents in Tiong Bahru, Plain Vanilla Bakery is a quaint and simplistic cafe that sells freshly baked quality cupcakes with no frills. 
Launched by an ex-lawyer turned baker, Plain Vanilla Bakery boasts a wide selection of flavours, including all-time favourites Red Velvet Cupcake and Milk Chocolate Banana Cupcakes. This Tiong Bahru cafe's moist and fluffy cupcakes will have you falling in love at first bite!
Address: 1D Yong Siak Street, S(168641)
Opening Hours: Daily, 8am – 9pm
Check out their other outlets here
4. Forty Hands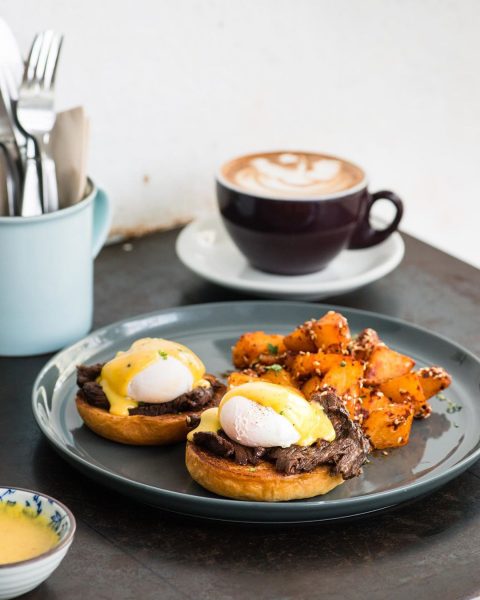 Forty Hands is the cafe to go to if you're looking for a good coffee or heavenly brunch in Tiong Bahru. Owned by Harry Grover, who strongly advocates for the speciality coffee movement, Forty Hands is a breath of fresh air in the rustic neighbourhood. If you can't locate Forty Hands cafe in Tiong Bahru, let your senses take charge and follow the scent of roasted coffee beans wafting in the air!
It goes without saying, coffee is a MUST when you're ordering at Forty Hands. Coffee-lovers can pick your choice of blend and have it black, or as a standard Flat White. With your caffeine fix sorted, other recommended items include the generous serving of  Big Boy Breakfast and divine Eggs Benedict paired with your choice of steak or bacon! The health-conscious foodies will be glad to know that Forty Hands can toss up a hearty bowl of salad, including all-time favourites, Julius Caesar Salad and Broccolini Quinoa Salad.
Address: 78 Yong Siak Street, #01-12, S(163078)
Opening Hours:
Mon – Fri: 7am – 5.30pm
Sat – Sun: 7.30am – 6.30pm
Check out their other outlets here
5. Chapter 55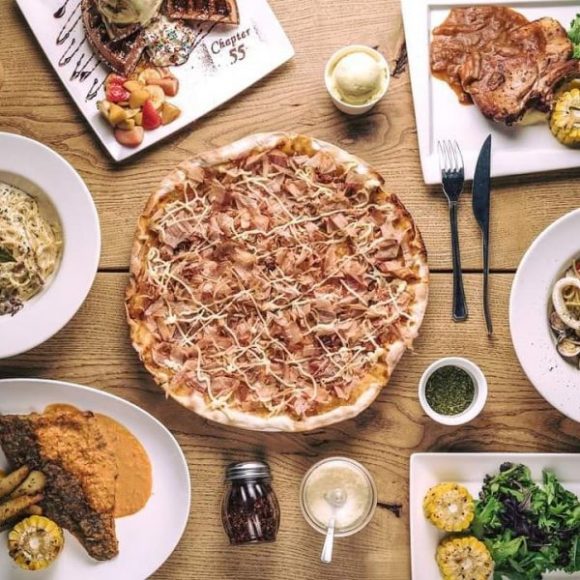 Not in the mood for jostling elbows at some of the more popular Tiong Bahru cafes? Chapter 55 is a surprisingly spacious cafe in Singapore that has both indoor and outdoor seating, perfect for those looking for a cosy spot to people-watch over a cup of handcrafted tea. Additionally, this Tiong Bahru cafe serves a delicious spread of Italian fare, coupled with a rustic yet intimate ambience that makes you feel right at home.
What's the best food to order in an Italian bistro? Pizza, of course! With generous pizza toppings laid on top of a thin crispy crust, every bite is delizioso! Don't leave without trying their gelatos which come in unique flavours such as Lychee Martini and Salted Egg. If you're in the area during lunch hours on weekdays (11.30am to 3pm), head on down to Chapter 55 and enjoy their 1-for-1 lunch promotion!
Address: 55 Tiong Bahru Road, #01-37, S(160055)
Opening Hours: Daily, 11.30am – 11pm
6. Flock Cafe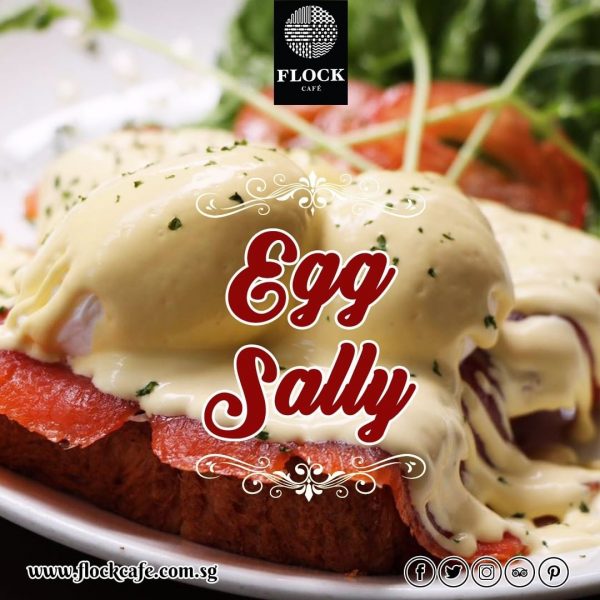 Unpretentious and tastefully decorated, Flock Cafe is yet another cosy space to enjoy a nice coffee in Tiong Bahru. The family-run Tiong Bahru cafe differs from the usual hustle and bustle we're so used to, allowing customers to truly kick back and soak in the heartwarming atmosphere.
When you're at Flock Cafe, do yourself a favour and order the Scrambled Eggs and Croissant with Smoked Salmon or bacon! While the plating itself is a feast for the eyes, the soft and creamy scrambled eggs will certainly delight your taste buds! Alternatively, Flock Cafe also serves all-day breakfast with popular dishes such as Eggs Sally and Cheeky Eggs!
Address: 78 Moh Guan Terrace, #01-25 Tiong Bahru Estate, S(162078)
Opening Hours: Daily, 8am – 10pm
7. Tiann's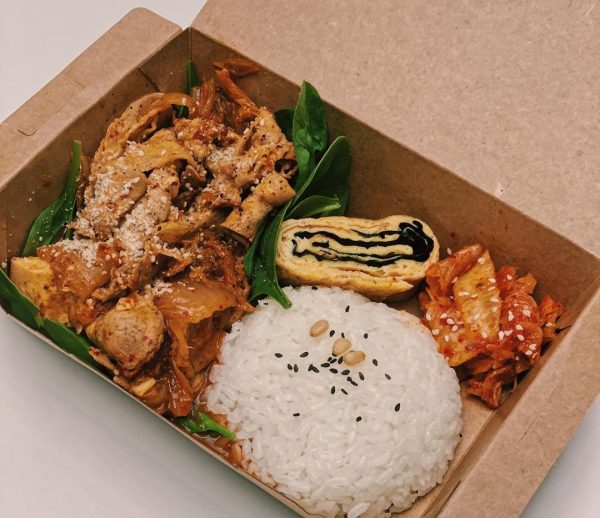 Yet another Tiong Bahru cafe that serves a hearty all-day breakfast on weekends (we are not complaining), except that this time, it's absolutely gluten-free! For a healthy lunch, dig into the savoury Korean Kate's Lunchbox, where even the Gochujang sauce is made from scratch. Talk about wholesome, comfort food!
Among all the other Tiong Bahru cafes, Tiann's is also the place to go if you're looking for wheat and gluten-free desserts! Start off with their signature Chocolate Hazelnut Cake filled with rich dark chocolate ganache, then take a walk down memory lane with Tiann's Carrot Cake. Finally, end your day right with their irresistible Chocolate Coconut Waffles! Who said cheat day can't be done guilt-free?
Address: 71 Seng Poh Road, #01-35, S(160071)
Opening Hours: Tue – Sun: 8am – 4pm
8. PS. Cafe Petit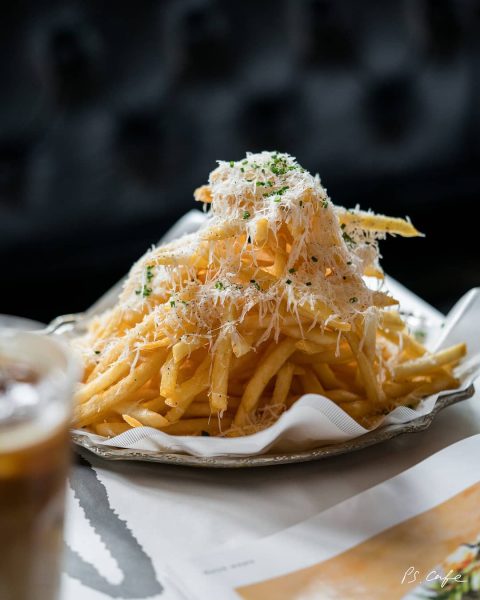 Best known for their chic cafe interiors and delicious food, PS. Cafe is no stranger to most of us. The PS. Cafe Petit outlet is a more intimate space with fuss-free service — diners order at the counter and pick their own bottle of wine. The food here is served in take-out boxes and water is self-service, but we love the cosy ambience that makes it one of our favourite Tiong Bahru cafes! 
For food, expect to find popular favourites such as the Green Goddess Pizza and crusty Black Garlic Bread, along with decadent sweet treats like their Death by Chocolate cake and Sticky Date Toffee Pudding. Enjoy these with a cup of coffee if you're here for brunch, or a glass (or two) of wine if you're here for dinner.  If you're planning to get a take-out from PS. Cafe Petit, head over to their website to place an advance order and save on your waiting time!
Address: 78 Guan Chuan Street, No. 41, S(160078)
Opening Hours: Daily, 9am – 11pm
Check out their other outlets here
9. Merci Marcel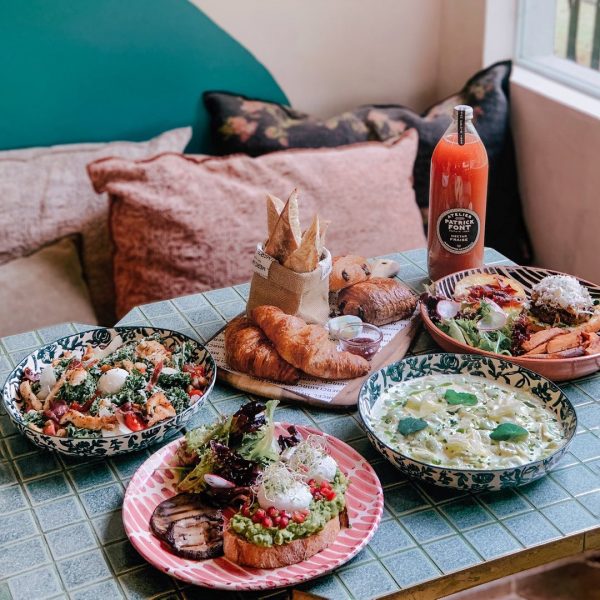 Probably the most Instagrammable Tiong Bahru brunch cafe, Merci Marcel is a French cafe whose chic-bohemian interiors stand out from competitors along the street. Bask in the natural light at the courtyard, sink into the cushy couches or have a casual chat over at the bar counter — Merci Marcel's tastefully curated spaces are bound to enhance your dining experience!
Must-try dishes include the Smoked Salmon Burger (brunch menu),  Ravioles de Royan (lunch menu) and Black Pepper Tuna (dinner menu). Most of the food has been kindly divided into sharing portions to allow everyone to enjoy a bite. Let the food bring everyone closer together!
What's a French cafe without an extensive collection of wine coupled with a cheese platter? Here at Merci Marcel, clinking glasses and endless conversations makes the cafe oh-so-special!
Address: 56 Eng Hoon Street, #01-68, S(160056)
Opening Hours: Daily, 8am – 10.30pm
10. Privé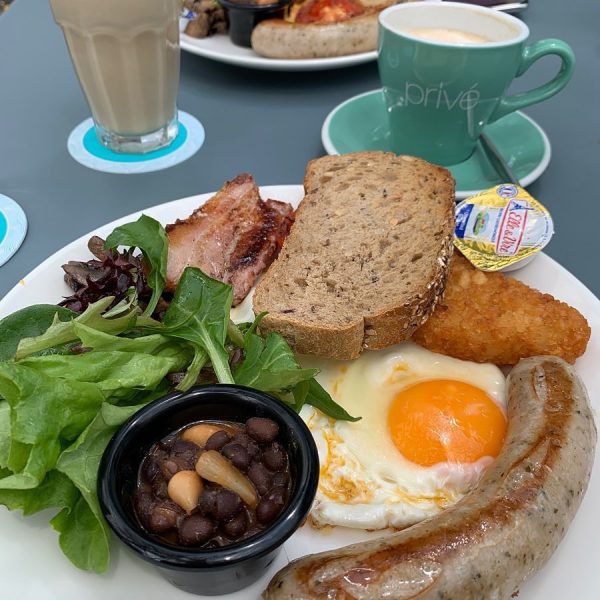 Looking for a casual alfresco spot to kick back and relax? We suggest popping by for brunch at Privé, the newest Tiong Bahru cafes! With nine other outlets peppered all over the island, Privé is a fail-proof cafe to get your all-day breakfast fix even when the sun's about to set. The cafe's modern retro interior feels especially welcoming and will work as a great background for your #OOTD shots too! Moreover, our vegan friends need not be left out on this brunch date because Privé serves a wide variety of plant-based food options.
Start your day right at Privé with the Ultimate Big Breakfast. This hearty spread contains two eggs cooked in your preferred style, Pork Bratwurst, bacon, baked beans, roasted tomatoes, button mushrooms and hashbrown. If you've got a smaller appetite, we suggest sharing this with someone else so you can try other yummy offerings such as their Plant-Based Truffled Mushroom Swiss Burger and Singapore Chili Crab Spaghetti!

Address: 57 Eng Hoon Street, #01-88, S(160057)
Opening Hours: Daily, 8am – 10.30pm
Check out their other outlets here
11. Drips Bakery Cafe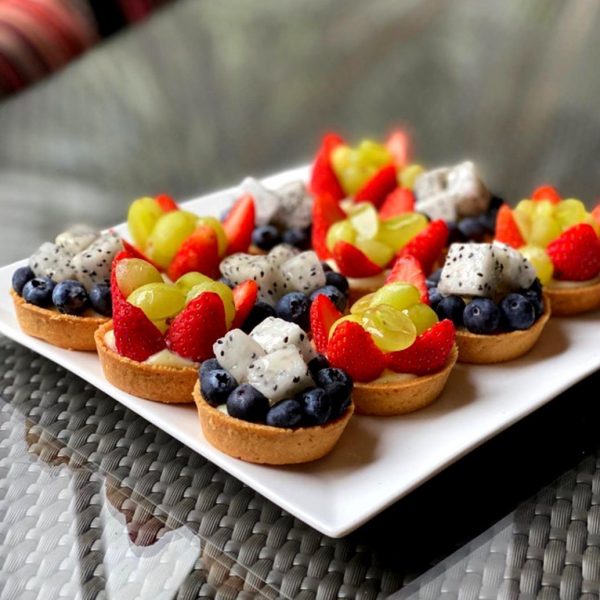 Drips Bakery Cafe has been satisfying all our tart cravings since 2010 when it first opened in Tiong Bahru. Today, the cafe has more than 15 types of tarts and a whopping collection of other baked goods that make it the perfect dessert or high tea spot. For recommendations, try the Seasonal Fresh Fruit Tart topped with a generous medley of fresh fruits for a healthier treat. Alternatively, the Lemon Meringue Tart is also a good pick. The buttery pastry case strikes an interesting contrast with the thick lemon curd for a zesty and refreshing burst of flavour! 
Need more than just baked goods to fill your growling stomach? You'll be pleased to know that Drips Bakery Cafe also serves all-day breakfast, mains, salads and sandwiches. 
Address: 82 Tiong Poh Road, #01-05, S(160082)
Opening Hours:
Sun – Thurs: 9am – 9pm
Fri – Sat: 9am – 10pm
12. Creamier Handcrafted Ice Cream & Coffee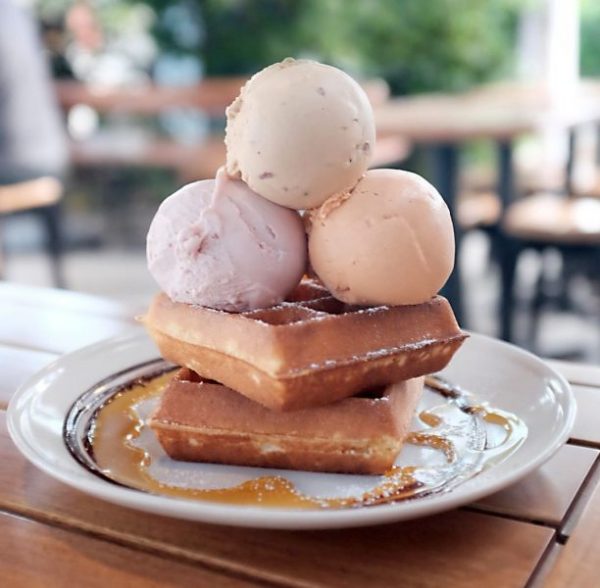 There's honestly no better way to beat the heat than with a few scoops of cold creamy gelato! And when it comes to the best-handcrafted ice cream, Creamier easily tops the chart. This Tiong Bahru ice cream cafe is your go-to for unique ice cream flavours such as Sea Salt Gula Melaka, Blue Pea Lavender and Charcoal Black Sesame. For risk-averse ice cream lovers, you can keep on the safer side with some of Creamier's best sellers such as Rum Raisin and Cookies And Cream. 
Think your gelato experience cannot get better than this? Think again! Do yourself a favour and top up for a waffle stack to go with your ice cream. You can thank us later when you're done savouring the fluffy yet crispy waffles which go perfectly well with any ice cream flavours. Meanwhile, discover other places to go to for the best waffles in Singapore!
Address: 78 Yong Siak Street, #01-18, S(163078)
Opening Hours:
Tues – Sun: 12pm – 10pm
Check out their other outlets here
13. Little House of Dreams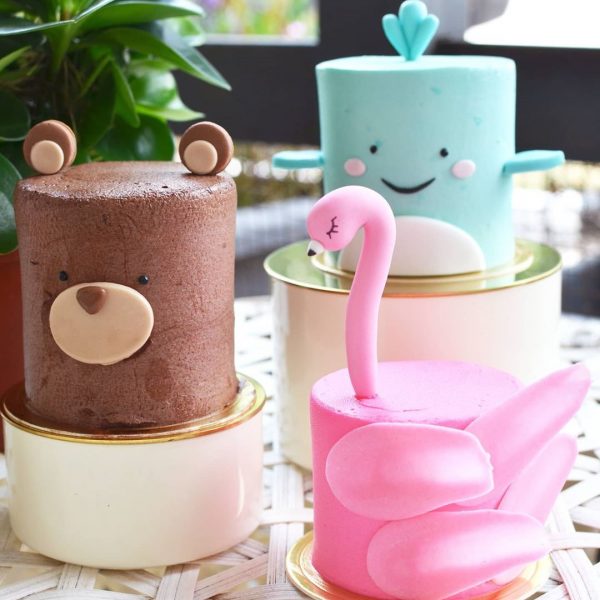 As its name suggests, the Little House of Dreams is a fun and whimsical cafe that's not only adored by the little ones but also the young at heart! Step into this pastel pink wonderland and let the princessy decor sweep you off your feet! Aside from being an Instagram worthy place in Singapore, the Little House Of Dreams is also a great cafe in Tiong Bahru for brunch. Feast on the Beef Bulgogi with Oriental Salad Sandwich if you're into Korean-inspired dishes or go green with the English Beetroot Salad. For high tea, try the Indulgent Afternoon Tea Set which comes with various sandwiches, scones and chantilly cream — our favourite way to spend a pleasant Sunday afternoon! 
Additionally, this kid-friendly Tiong Bahru cafe serves up adorable dishes such as Bear In Bath (yellow rice with non-spicy curry with chicken and potatoes) and Hungry Caterpillar Sandwiches which are bound to whet your child's appetite! Of course, no visit to the Little House of Dreams is complete without ordering their animal mini cakes. From endearing chocolate bear cakes to palm-sized vanilla sponge flamingo cakes, these desserts not only taste great but look even better on your Instagram feed! 
Address: 58 Seng Poh Road, #01-15, S(160058)
Opening Hours:
Sun – Thurs: 8am – 8pm
Fri – Sat: 8am – 10pm
Follow the food trail in Singapore
In need of more brunch options besides the ones found in these Tiong Bahru cafes? We've got you covered with more spots for a good Sunday brunch with your friends and family! And when the night falls, make your way down to one of these hidden bars in Singapore for a tipple before you call it a day. Foodies alert! Save more on your food affairs with these dining vouchers when you visit these cafes in Singapore!
This article was updated on 11-09-2020. Additional research done by Matilda Gwee.