We can't live without bread — we eat it for breakfast, tea, supper and sometimes even as a side for lunch and dinner too! Since it is such a staple to our daily diet, it is important to get bread that is of the highest quality. From old-school bakeries that sell traditionally baked bread to more modern artisanal bakeries that sell tasty pastries, there are many bakeries located all over the island and some even exclusively online. Read on to find out what are our picks for the best bakeries in Singapore! 
Best celebrity-owned bakeries in Singapore
1. Once Upon A Time (Jeanette Aw)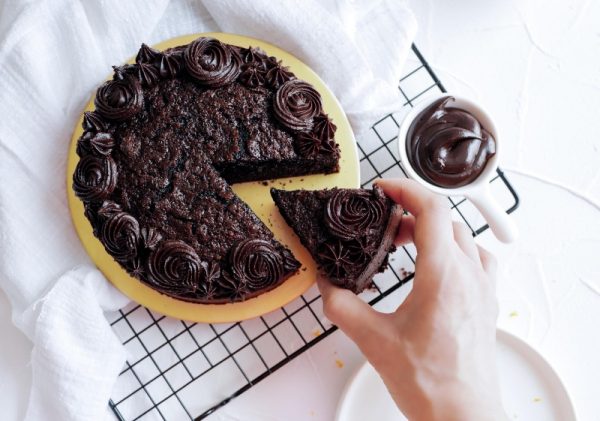 When it comes to the best pastries in Singapore, nothing quite beats local actress Jeanette Aw's patisserie which opened earlier in 2021 to much fanfare. In fact, it is so well-received that all orders have already been filled until Mid-October. Named Once Upon A Time, the bakery has been in the pipeline for five years since Aw attended a baking course at Le Cordon Bleu, a cooking school in France. Currently on the menu is a Chocolate Orange Olive Oil Cake, made with fresh citrus and rich chocolate that will definitely leave you wanting another bite! And if you miss some of Aw's past creations such as the Pineapple Financier and Blueberry Burst, fret not — they might be returning to the menu in future.
Address: 35 Hamilton Road, #01-04, S(209204)
Opening Hours:
Thu – Sun: 11am – 4pm
2. Fanntasy (Fann Wong)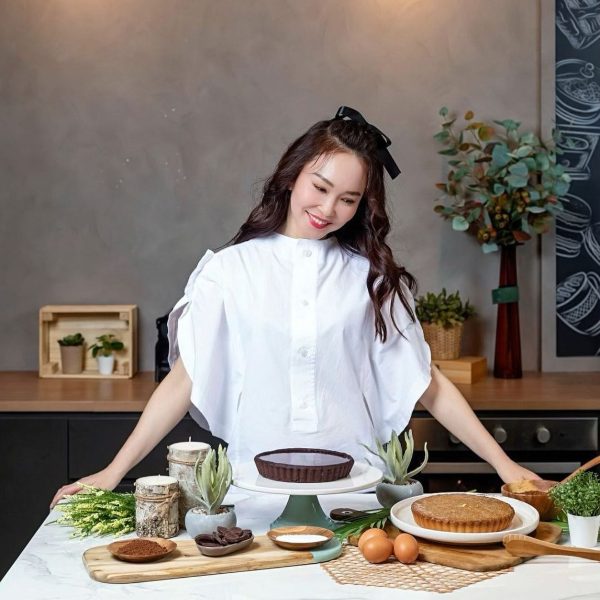 We all know that local Ah Jie Fann Wong can bake, but we didn't expect that she would be opening her very own bakery so soon. Named Fanntasy, the online pastry shop will launch in October 2021 and has a menu focusing on two whole tarts. The sound of a Musang King Gula Melaka Tart brings joy to our ears and stomachs — we can already taste the delicate coconut fillings and flaky crusts in our mouths! For those who prefer something more bitter, you can always get the Signature Valrhona Chocolate Tart which promises satisfaction with every bite. While there are currently no plans for a physical store, Wong has assured fans that more desserts will be introduced in the near future, and we're almost certain that they will be some of the best pastries in Singapore. 
3. The Lim's Kitchen (Rebecca Lim)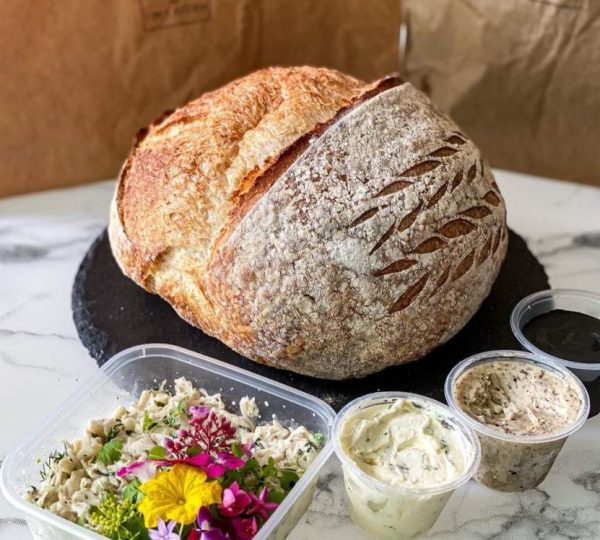 Calling all sourdough lovers! Jumping on the celebrity-bakery business bandwagon is Mediacorp artiste Rebecca Lim, who launched The Lim's Kitchen, an online business, with her brother earlier this year. Their signature sourdough, which comes with a side of truffle butter, can serve up to 16 half slices — great for a nice family breakfast! What's more, the bread can last for up to three days, so you don't have to worry about not being able to finish it in a meal. Additionally, you can also order sides such as crab slaw, garlic cream cheese and spring onion, which will definitely be the perfect accompaniment to your sourdough as it balances out the tanginess of the bread.
Best traditional bakeries in Singapore
4. Sing Hon Loong Bakery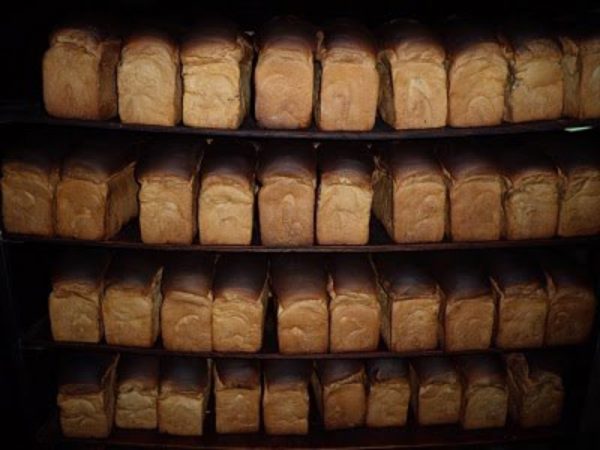 Step into Sing Hon Loong Bakery and you'll feel like you just got transported back to the 1990s, with its old-school exterior and the smell of freshly-baked bread all around. Arguably one of the best bakeries in Singapore that sells traditional bread, Sing Hon Loong has been around for decades. Fun fact: Sing Hon Loong supplies one of the most popular toast chains in Singapore — Ya Kun Kaya Toast! If you love the crispy slices slathered with kaya and a cold slab of butter, you know where to get your bread fix from! Other than toast, Sing Hon Loong is also famous for over 10 different varieties of bread, ranging from traditional loaves to buns of different flavours such as curry, coconut and sugar. 
Address: 4 Whampoa Drive, S(327715)
Opening Hours: Daily, 24 hours 
5. Chin Mee Chin Confectionery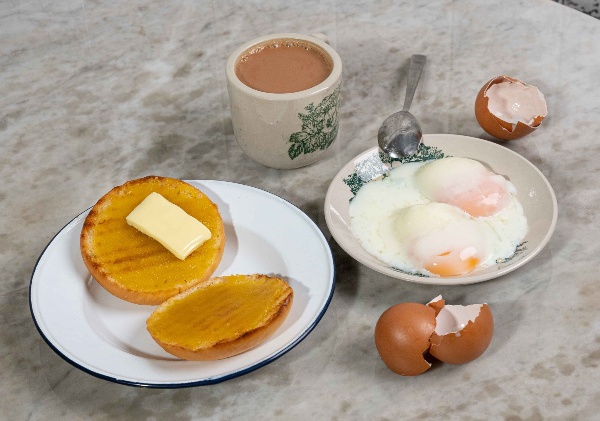 With a remarkable history spanning back to 1925, Chin Mee Chin Confectionery is without a doubt one of the best bakeries in Singapore. Although it permanently closed its doors back in 2018 due to a lack of succession, it has thankfully reopened in September 2021. Fans will be pleased to know that Chin Mee Chin's signature buns still packs a punch — not too sweet, not overly burnt, and delicious with that slight smoky char thanks to their use of charcoal to toast the bread! There are also new modernised items on the menu such as plain cupcakes and chocolate peanut butter tarts that make for the perfect afternoon snack!
Address: 204 East Coast Road, S(428903)
Opening Hours:
Tues – Sun: 8am – 4pm
6. Balmoral Bakery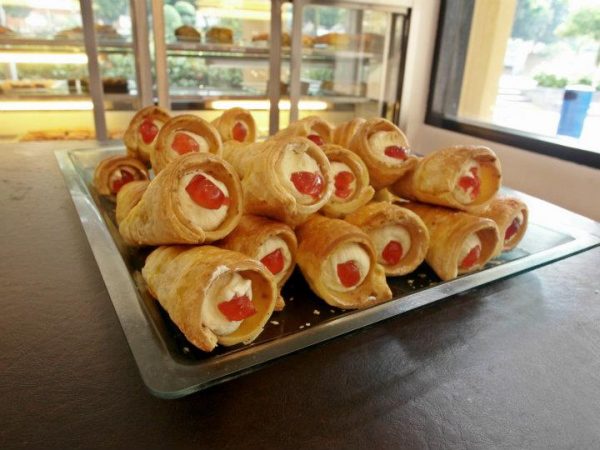 While many new bakeries and pastry shops have sprung up in recent years, it is traditional ones like Balmoral Bakery that remain as one of the best bakeries in Singapore. Founded in 1965 (Singapore's birth year!), Balmoral is famous for its old-school delights and extensive range of bread and pastries — both sweet and savoury. In particular, you should definitely try out their Cream Horn, which is quite hard to find elsewhere these days. The cream horn is basically a pastry cone, filled with soft butter cream and a moschino cherry. Did we also mention that we can't get enough of their traditional sugar donuts? They are the perfect balance of sweet and fluffy — a beloved choice for both kids and adults!
Address: Sunset Way, 105 Clementi Street 12, #01-06, S(120105)
Opening Hours: Daily, 9am – 7.30pm
7. Sweetlands Confectionery & Bakery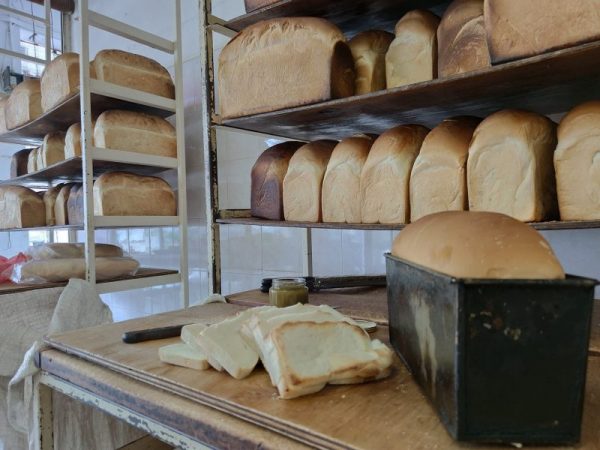 On a budget but can't say no to supper? Then you should visit a 24-hour bakery like Sweetlands Confectionery & Bakery which offers a wide variety of breads at incredibly affordable prices. Touted by many Singaporeans as one of the best traditional bakeries in Singapore, there are many well-loved old-school flavours available such as red bean paste, kaya and butter sugar. What's more, they also sell the iconic Jiam Tao Lo Ti bread (the sharp end of a baguette), which is great for dipping in curry gravy. 
Address: 10 Kim Keat Lane, S(328867)
Opening Hours: Daily, 24 hours
8. Jie Traditional Bread Bakery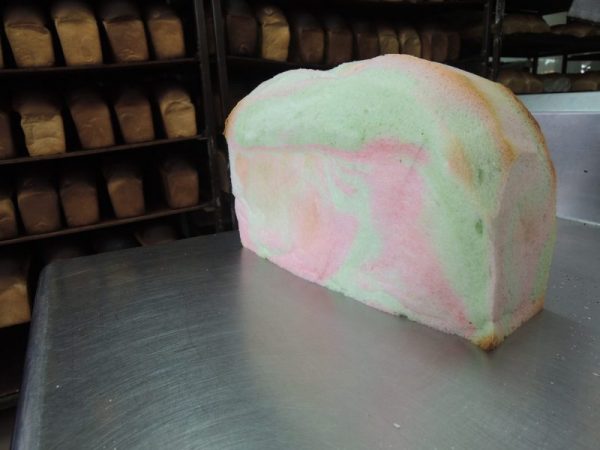 Rainbow bread is a true Singaporean childhood favourite. Many of us eat it along with a block of ice cream (Ripple or chocolate mint, anyone?) whenever the ice cream man comes ringing! At Jie Traditional Bread Bakery, you can purchase your very own rainbow bread which is just as soft (and nostalgic) as ever before! Besides ice cream, you can also enjoy it with Nonya kaya spreads or plain butter. Of course, you can also get some of their traditional breads wrapped nicely in individual plastic bags just like in the good ol' days. These include their well loved Green Square Loaf and Jie Style Baguette made of high quality dough that makes this one of the best bakeries in Singapore. 
Address: 123 Upper Paya Lebar Road, S(534837)
Opening Hours:
Mon – Sat: 7am – 11pm
Sun: 10am – 11pm
Best artisanal bakeries in Singapore
9. Hipster Bakes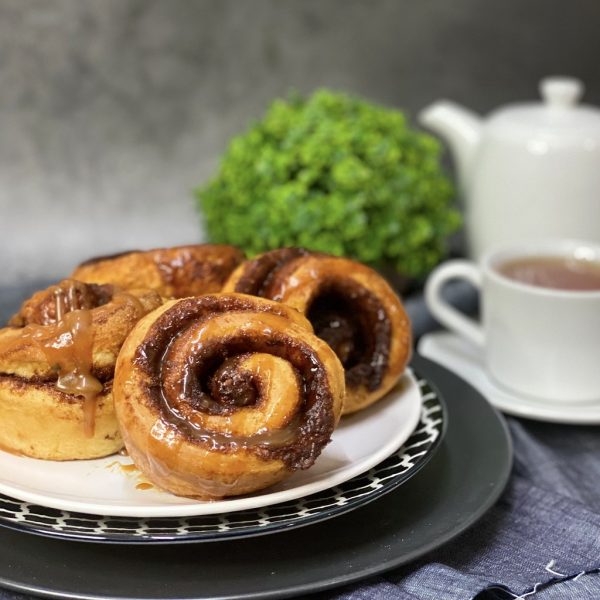 You don't have to be a hipster to pay Hipster Bakes Bakery a visit. After all, with a wide assortment of Halal pastries available for everyone (yes, it is Muslim owned!), it is definitely a frontrunner in our list of best artisanal bakeries in Singapore. We love its bestsellers such as the Hipster Bakes Cinnamon Rolls which are glazed to perfection as well as the Banana Loaf Cake (both available on Hipsterbakes Official Store) that has a flawless moisture. If you are more adventurous, the Korean Garlic Cheese Buns (available on Hipsterbakes Official Store) is also something you should try as it comes in strong on the cream cheese filling and chili toppings. 
Address: The Daffodil, 568 Upper East Coast Road, #01-12, S(466584)
Opening Hours:
Tue – Fri: 10am – 7pm
Sat – Sun: 10.30am – 5pm
10. Divine Artisan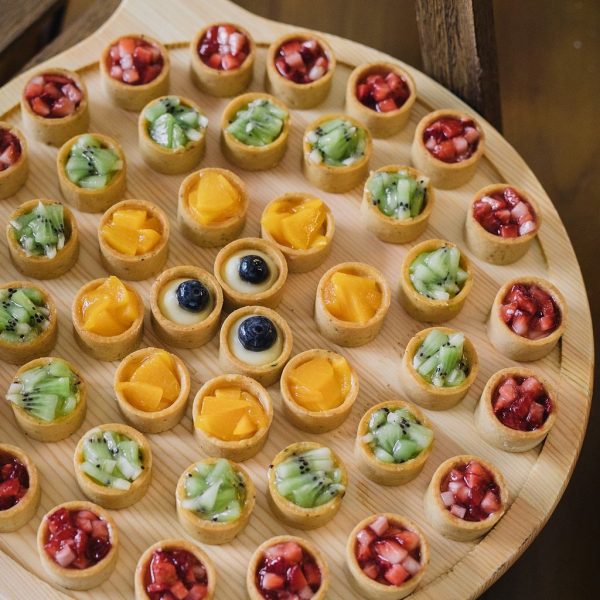 Divine Artisan is an artisanal bakery in Singapore that is well known for its cakes and gelatos, usually eaten at birthday and anniversary celebrations. However, we think that its humble pastries are equally worth raving over. For instance, their Mini Ham & Cheese Croissants tastes just like your favorite childhood breakfast bun while their Assorted Cupcakes (both available on Divine Artisan Official Store) are a beauty in and of itself. Divine Artisan also sells cute little Assorted Fruit Tartlets (available on Divine Artisan Official Store) that are the perfect bite-sized treats after a long day at work. 
Address: East Kitchen, 3015 Bedok North Street 5, #05-16, S(486350)
Opening Hours: Daily, 7am – 10pm
11. Bakery Brera & Fine Foods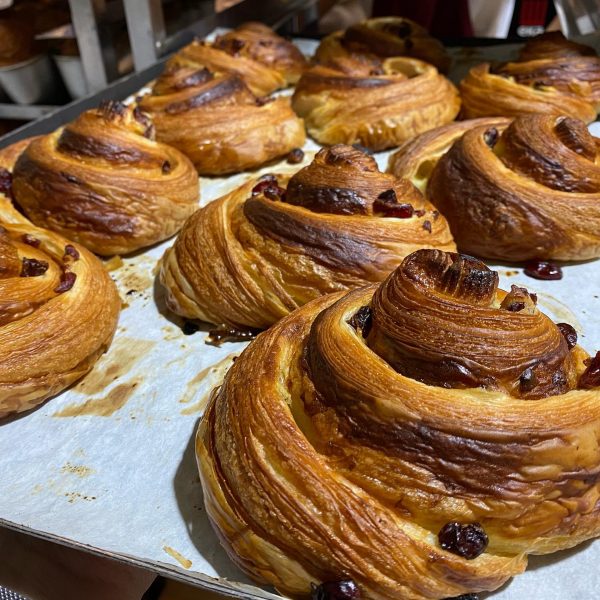 If you're a fan of baked artisan breads, then you should definitely pay Bakery Brera & Fine Foods a visit. From sourdoughs to wholemeal bread, Bakery Brera has them all! As one of the best artisanal bakeries in Singapore, it gets its ingredients and flours from France and Japan. We love their traditional croissants which are mouthwatering and flaky, a true treat at any time of the day! However, nothing quite beats their bestseller Signature Cruffins which are topped with Ferrero Rocher chocolate that will leave any kid begging for more. 
Address: 8 Empress Road, #01-05, S(260008)
Opening Hours:
Tue – Sat: 7.30am – 6pm
Sun – Mon: 7.30am – 4pm
12. Carpenter & Cook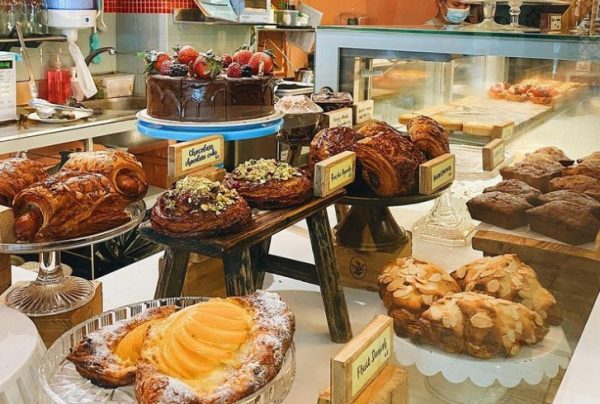 While many know Carpenter & Cook as a quaint little café in Bukit Timah, it actually doubles up as one of the best artisanal bakeries in Singapore too! Offering a wide selection of delicious baked goods, it is definitely a great place for the next breakfast out with your family. We recommend trying the Pain Au Chocolate and Cinnamon Roll which are must-haves for any great artisanal breakfast. But if you prefer something more savoury, the Ham and Cheese Croissant and Sausage Roll are also items you can consider. They come in large portions, which makes them an even more worthy purchase. Before you go, don't forget to dabao (takeaway) some tarts and cakes that are great for afternoon tea!
Address: 19 Lorong Kilat, #01-06, S(598120)
Opening Hours: Daily, 8am – 8pm
13. The Bakehaus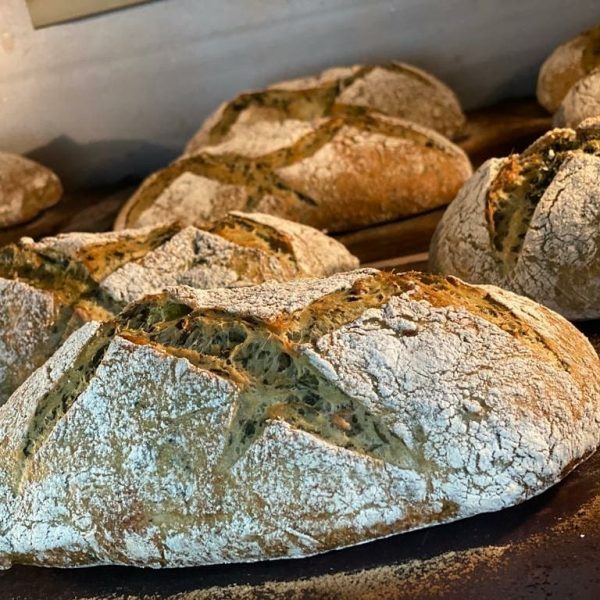 One of the most underrated items in a bakery is the bagel as most people would think they are big and chewy. But there's something about the bagels from artisanal bakeries like The Bakehaus that will make you want to try them again. Handmade with perfection, there are no additives or preservatives included in the bagels which makes it a healthy munch — great for those who want a cheat day. Apart from bagels, The Bakehaus also offers a wide selection of buns, sandwiches and cakes. In particular, we recommend the Kouign Amann, which is a pastry made of sugar and butter. While it can be quite sinful, we assure you that it's worth the calories given the crispy texture and oddly satisfying taste. 
Address: 130 Owen Road, S(218934)
Opening Hours:
Mon: 8am – 5pm
Wed – Sun: 8am – 5pm
14. Wunderfolks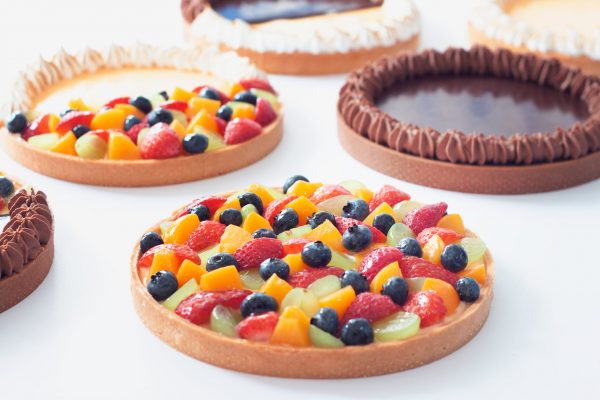 We don't know about you but we could always do with a good tart — and there's no better artisanal bakery to get it from than Wunderfolks! Whether you're ordering for a birthday celebration or just as a high tea treat with your friends, the Valrhona Dark Chocolate Tart is a good choice given its 20cm size which can serve up to eight pax. We're sure it tastes just as stunningly as it looks! If you want a more fruity option, you can always try the Lemony Meringue Tart or the Fruitilicious Mixed Fruit Tart which are topped with blueberries, strawberries, grapes and peaches. In addition, there's an option to mix and match your tarts so that you can have the best of both worlds!
Address: 201 Joo Chiat Road, #01-03, S(427472)
Opening Hours:
Tue – Sun: 10am – 5pm
15. The Fat Kid Bakery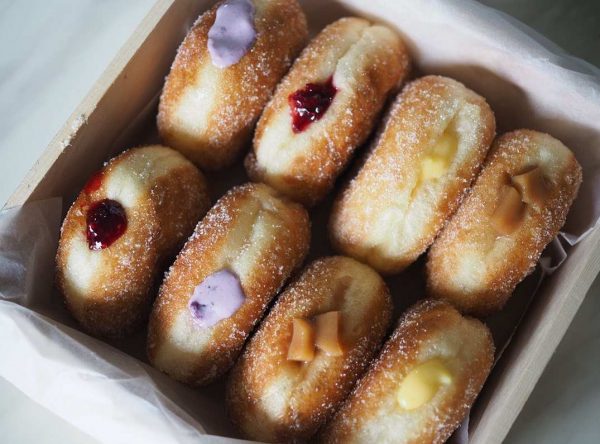 The sourdough donuts at The Fat Kid Bakery, one of the best artisanal bakeries in Singapore, is a worthy option for an indulgent breakfast or tea treat. We'll be the first to admit that the bomboloni donuts look slightly underwhelming at first glance. But taste wise, these donuts excel in their perfect balance of airiness and fluffiness! Additionally, it is great for sharing with your friends since you can purchase them in boxes of four, to 12. We also recommend their eclairs and brownies if you're up for more sinful delicacies. In fact, they are so dangerously addictive that you might also want to consider getting their milk loaf to tone down on the chocolate. 
Address: Floravista, 7 Ang Mo Kio Street 66, #01-07, S(567708)
Opening Hours:
Wed – Sun: 10am – 5pm
Best chain bakeries in Singapore
16. Old Seng Choong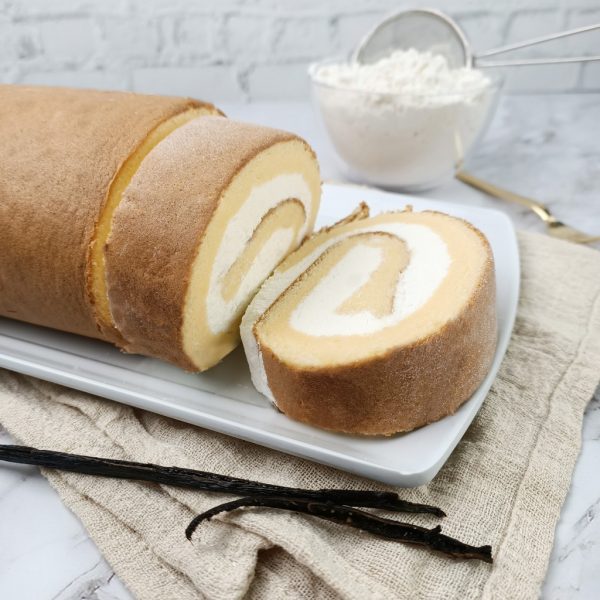 Founded by renowned local pastry chef, Daniel Tay, as a tribute to his late father, Old Seng Choong Bakery has made its mark as one of the best bakeries in Singapore. While the brand mainly focuses on festive treats, there are also other baked goods and pastries that are worth a try! For example, the Hokkaido Vanilla Swiss Roll (available on Old Seng Choong) promises a delightful experience as it delivers the perfect ratio of cake and cream. It also comes in other mouth watering flavours such as lychee martini, taro and chocolate (all available on Old Seng Choong).
Address: The Shoppes at Marina Bay, 2 Bayfront Avenue, #01-72, S(018972)
Check out their other outlets here
Opening Hours: Daily, 11.30am – 8.30pm
17. Tiong Bahru Bakery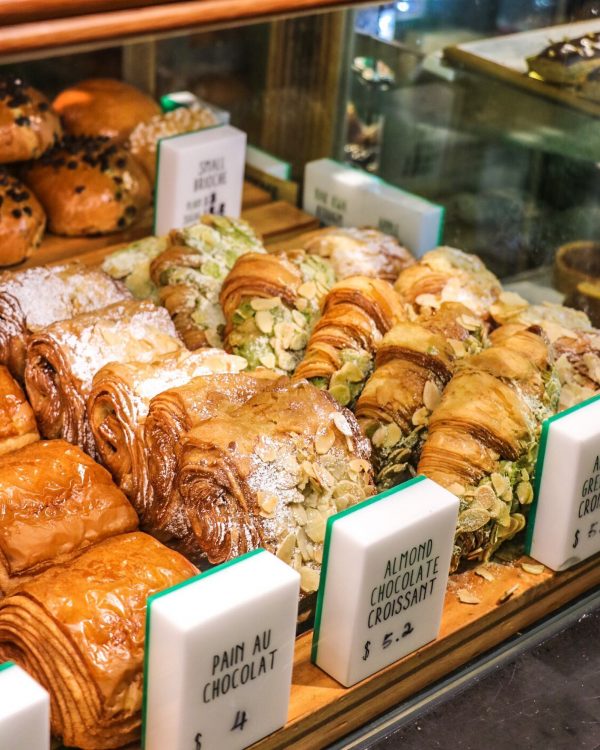 When it comes to the best chain bakeries in Singapore, Tiong Bahru Bakery is definitely a household name that should come to mind. With seven outlets all over the island, it has an established reputation for its delicate selection of viennoiseries that have acquired tastes from all over the globe. Want a taste of Denmark? Try the Chocolate Danish. Feeling more French? Then the Salmon & Spinach Quiche is a good choice! Otherwise, you can always go with simple baguettes or wholemeal loaves that deliver in both quality and quantity. Additionally, select from a dozen drinks on Tiong Bahru Bakery's coffee menu which would be a great complement to your freshly baked pastries. Be sure to check out other cafes at Tiong Bahru for a lazy weekend brunch too!
Address: 56 Eng Hoon Street, #01-70, S(160056)
Check out their other outlets here
Opening Hours: Daily, 7.30am – 8pm
18. Bread & Hearth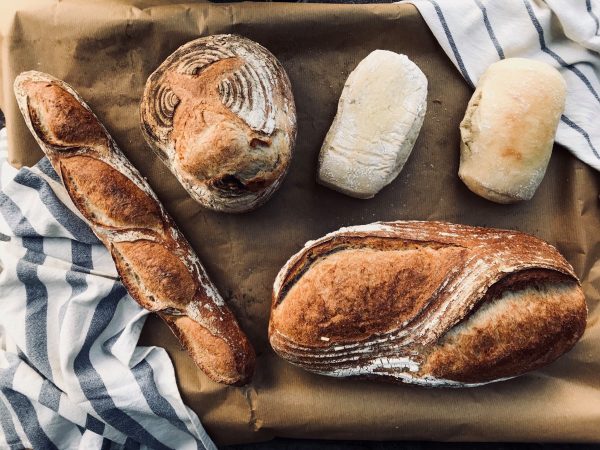 Hands up if you're all for artisanal breads that are rich in nutrition! At Bread & Hearth, arguably one of the best artisanal bakeries in Singapore, breads are unbleached and have no preservatives which make them the healthier choice. What's more, they are 100% vegan and do not contain dairy or egg. With two outlets and an extensive menu ranging from savoury bakes to sandwiches and even main dishes, you will truly be spoilt for choice. In particular, we recommend trying the Fig Loaf which is the perfect portion for a family of three. Alternatively, you can try the Rosemary Ciabatta which makes for the perfect breakfast toast thanks to its crispy crust and golden yellow dough! 
Address: 18 Keong Saik Road, S(089125)
Check out their other outlets here
Opening Hours: Daily, 8am – 6.30pm
19. Cedele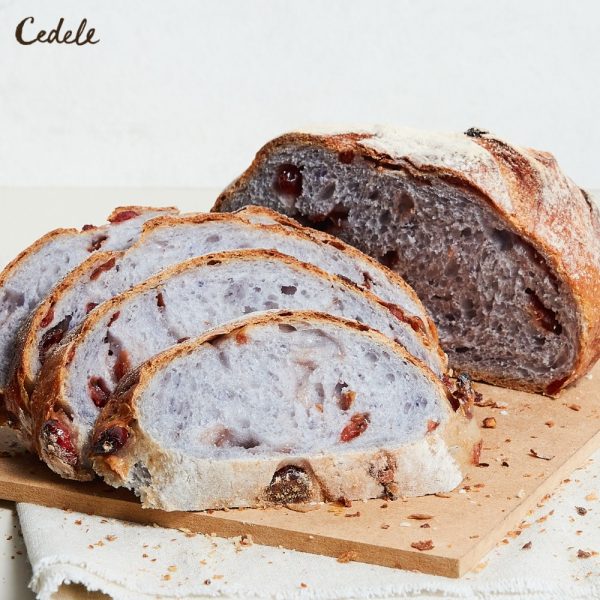 Homegrown bakery Cedele has been around for 24 years! Founded in 1997 with humble beginnings at their Upper East Coast Road outlet, the bakery chain has since expanded to 22 outlets, leaving its mark as one of the best bakeries in Singapore. While they have since branched out to cafe food as well, the baked goods from their bakery still taste as yummy as ever. We especially love the Garlic & Spring Onion Pull-Apart Loaf where you can tear apart a slice from the loaf and pop in the toaster. The Blue Pea Sourdough is also worth a try thanks to its unique filling which is rich in flavour. And don't worry, the shade of blue is naturally coloured as it is leavened with a homegrown wild yeast starter. 
Address: United Square, 101 Thomson Road, #B1-35/36, S(307591)
Check out their other outlets here
Opening Hours: Daily, 9am – 8pm
20. BreadTalk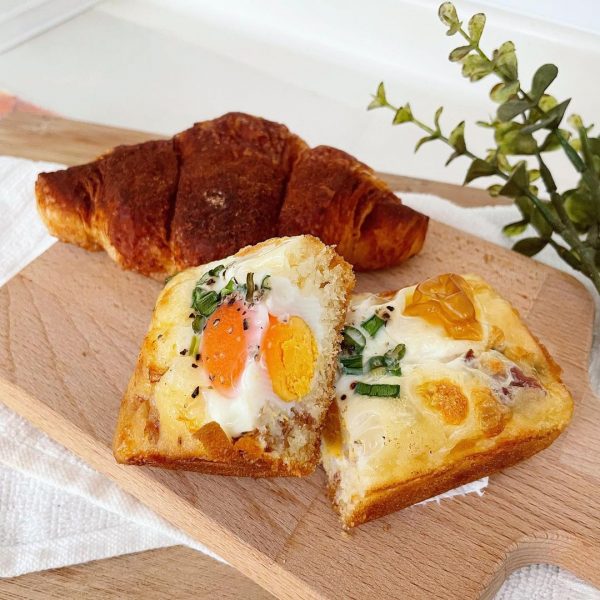 And of course, we can't talk about the best bakeries in Singapore without mentioning BreadTalk. The well-loved local chain bakery, which has been around since 2000, has a vast selection of bread that you can choose from at its 13 different outlets. The sweet potato toast won us over with its huge portion of dough and intricate filling that is the perfect balance of sweetness and fluffiness. The yam and pumpkin flavoured toasts are not too bad either as they come rich in fiber and proteins — great if you want to stay in shape! If you're still not satisfied, the Himalayan Pink Salt Roll might be up your alley. It is made of Himalayan pink salt leaves sprinkled over a chewy roll. Rest assured, there is definitely no salty aftertaste! 
Address: The Centrepoint, 176 Orchard Road #B1-K6/K7, S(238843)
Check out their other outlets here
Opening Hours: Daily, 10am – 8pm
21. Bonus: Hiap Joo Bakery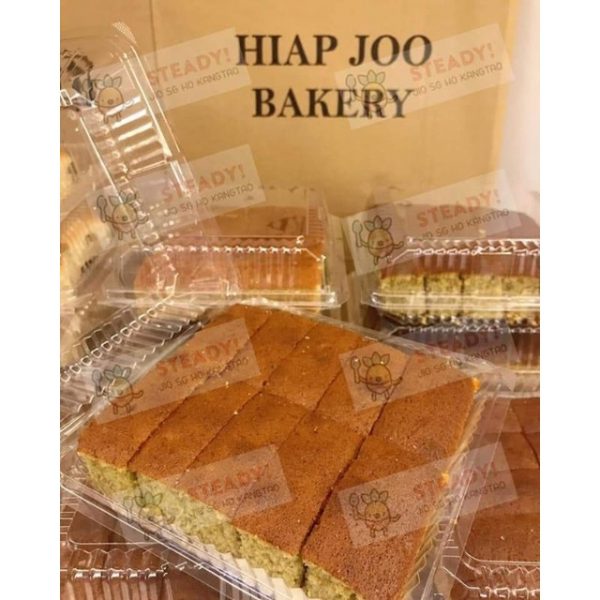 We can't write an article on the best bakeries without including Hiap Joo Bakery and its famous banana cakes (available on SteadySG)! While it is technically located in Johor Bahru, you can always get them online and self-collect it at your convenience in Singapore. After all, it might probably be awhile more before we can travel back to JB. Hiap Joo's banana cakes are made from a wood-fire oven, which is said to be over a hundred years old. No wonder they taste so good, old is always gold! 
Get your bread from the best bakeries in Singapore
We hope you love bread as much as we do and that this guide has given you an idea of which bakeries — be it traditional or artisanal — are worth a visit. Now that you have your toast, don't forget to pair it with a nice cup of coffee brewed from some of the best coffee machines. Alternatively, you can make your own bread with some of these best bread makers. If you're still looking for more food options, be sure to follow our ricotta toast recipes learnt from TikTok!