Nothing beats chomping down freshly baked fluffy bread anytime you want! Baking bread can take up a lot of time (to knead and let it rise) but with bread makers, there's no more excuse to not bake your own bread. Other than doing the dough-kneading for you, most bread makers can automatically time the rise of the bread so you can just pour in the ingredients and let it do the heavy-lifting! Plus, you wouldn't need to invest in an oven! Ready for your home to be filled with the aroma of freshly-baked bread? We've rounded up a list of some of the best bread makers in Singapore for you!
Best bread maker in Singapore
1. Mayer 1kg Bread Maker MMBM4406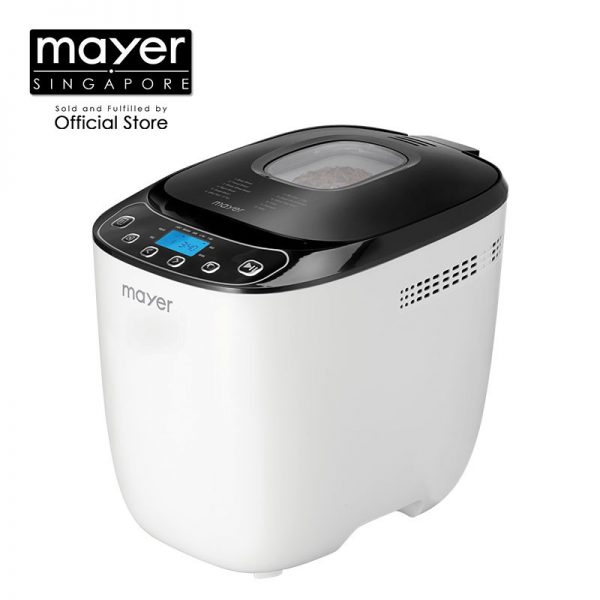 We definitely can't leave Mayer's 1kg bread maker MMBM4406 (available on Mayer Official Store) out of the list of best bread makers in Singapore! As a trusted home appliance brand, Mayer has amazing bread-making technology for baking your favourite loaf quickly. With 12 different baking functions such as french bread, ultra-fast – 1kg and gluten-free bread, you can have a variety of bread with just one bread maker! Mayer's 1kg bread maker MMBM4406 also comes with a viewing window so you can easily check on your bread while it's in the machine. With a capacity of 1kg, you can be sure there'll be enough bread to go around for the family! Prefer your bread crustier? Mayer provides adjustable crust colour settings with this bread maker so you can customise it to your preference!
2. Panasonic SD-P104WSH Bread Maker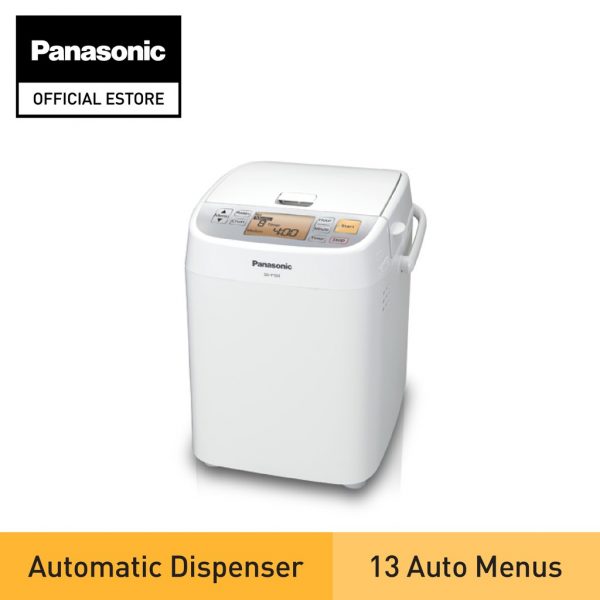 Looking for a bread machine in Singapore that can do all the heavy lifting without much supervision? Panasonic SD-P104WSH bread maker (available on Panasonic Singapore Official Store) has an automatic ingredients dispenser function that allows for just that! All you need to do is place all the ingredients (except the dry yeast) into the bread pan, followed by any nuts or dried fruits into the automatic dispenser. The bread maker will do the kneading and add in the ingredients at the right time for you! With 13 different menu functions such as soft bread, pizza dough and even chocolate, you'll be spoilt for choices with this multi-tasking bread maker! 
3. Zojirushi Bread Maker BB-HAQ10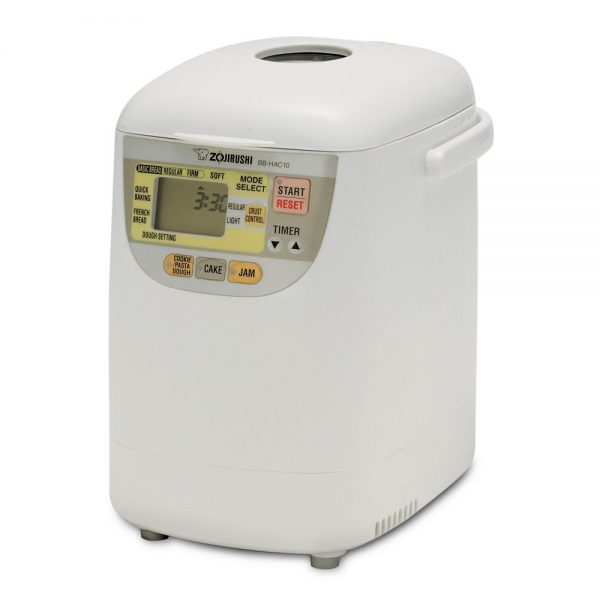 Do your family members have different texture preferences when it comes to bread? With the Zojirushi bread maker BB-HAQ10 (available on Gain City Official Store), you can now bake bread in regular, firm or soft texture with just one bread maker! This makes it extremely convenient to cater to the different preferences in your family without adjusting the recipe yourself — let Zojirushi bread maker do it all for you! If you enjoy eating your bread slices with jam spread, you'll be pleased with its jam function. You can now make homemade jam with this bread maker! Yes, you heard right. Simply throw in the ingredients, press the Jam button and let the Zojirushi bread maker do the rest for you! 
4. Kenwood BM250 Bread Maker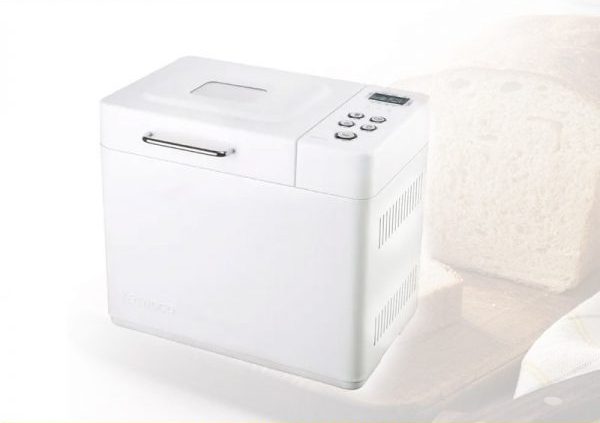 If you find yourself too busy to make freshly baked bread the Kenwood BM250 bread maker (available on Parisilk Electronics & Computers) is the solution for you. It has a rapid bake function which allows you to have your loaf ready in just under 58minutes. Alternatively, you could make use of the pre-set function to start baking for up to 15 hours in advance. This way, you can wake up to a house filled with amazing bread aroma for breakfast! If you're still hesitating, this is one of the best bread makers to reduce food wastage. How so? Its three loaf size options allow you to bake bread of different sizes (500g, 750g or 1kg) depending on just how much you require! 
5. Rommelsbacher BA550 Bread Maker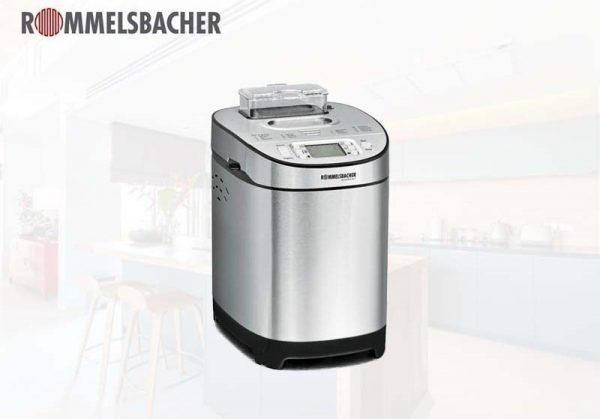 Hailing from Germany, the Rommelsbacher BA550 bread maker (available on Parisilk Electronics & Computers) promises good baking results! Fitted with 13 baking programs and an automatic dispenser, the Rommelsbacher bread maker also features an easy-to-read display. Set the timer function for the bread to bake overnight and get fresh bread in the morning! It's very quiet when baking, resting and even during stirring so you don't have to worry about noise levels at night. This sleek bread maker is made of stainless steel and can easily fit into any home decor! On a gluten-free diet? You'll be pleased to know that the Rommelsbacher BA550 bread maker has a program specially designed to make gluten-free bread!
6. Aztech Bread Maker ABM4600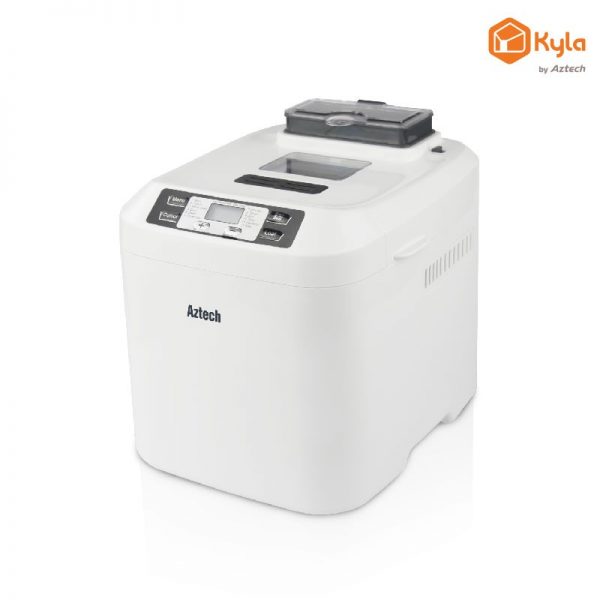 With Aztech bread maker ABM4600 (available on Kyla by Aztech Official Store), you'll never worry about not baking enough bread! This is one of the best bread machines in Singapore to own. The Aztech bread maker offers two different loaf sizes of 750g or 1kg to cater to your different occasions. Aztech bread maker also comes with an automatic fruit and nut dispenser which eases the process of customising your bread recipe with healthier ingredients. Another key feature which makes it one of the best bread makers is its ability to keep your loaf warm for 60-minutes after baking. With this, you don't have to worry about your bread being cooled because you didn't take it out immediately! 
7. Roman Bread Maker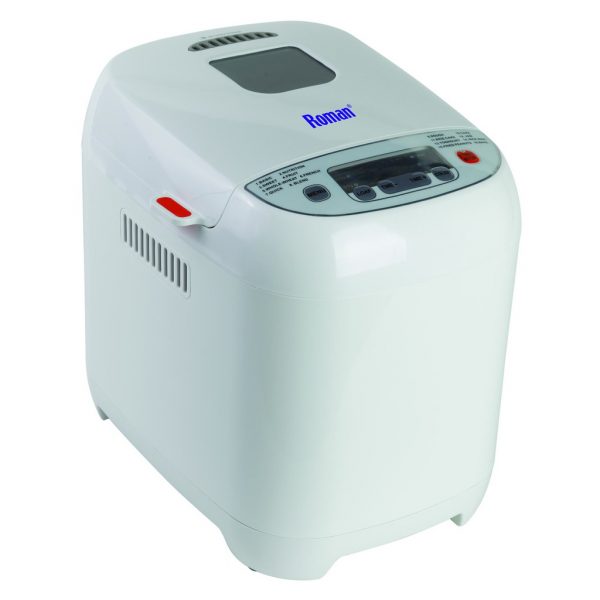 Want to do more than just make bread and jam with your bread maker? The compact Roman bread maker (available on roman.sg) has up to 16 different recipe functions for you to choose from! Besides the different bread functions, you can also make fried peanuts and yoghurt in this amazing bread machine in Singapore. This Roman bread maker is also extremely compact so you can easily keep it on your kitchen countertop, making it one of the best bread makers for those worried about space! Mix in your ingredients, choose your desired function and you're all set!
Bake healthy and nutritious bread with the best bread makers in Singapore
Snag your favourite bread makers and try these bread recipes for delicious and healthy breakfast ideas! Alternatively, if you're looking to satisfy your sweet tooth, these no-bake dessert recipes may do the trick for you!
Psst! Take advantage of ongoing deals on Shopee's 9.9 Super Shopping Day for greater savings on your favourite bread makers!