With restrictions in Singapore eased, we can soon relive the times when the last orders for our next pints are not so early. Thinking of where to go to grab a drink and relax after work? Holland Village is a great spot filled with bars, restaurants and pubs that are guaranteed to deliver with remarkable food and drinks. We've sussed out some bars in Holland Village where you can enjoy a great meal and wash it down with some alcoholic beverages!
Best bars in Holland Village to relax and unwind
1. The Pit Restaurant And Bar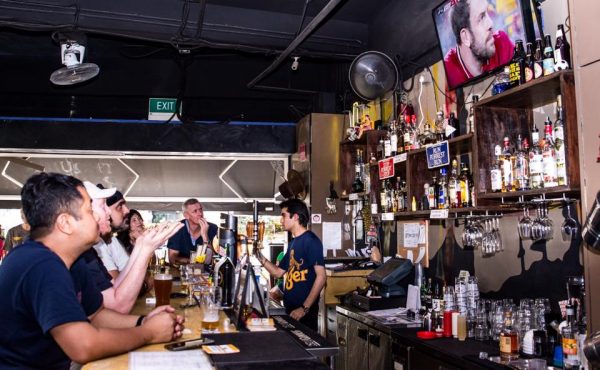 The Pit is a restrobar that prides itself as the first Holland Village bar to serve Archipelago beer (alongside bars like Timbre and The Tuckshop)! With its casually designed interior and impeccable service, it's no wonder that The Pit remains as the go-to for many when it comes to best places to chill and wind down in Singapore.
The Pit continually keeps fans coming back for more especially with the fan favourite Buffalo Wings. Pair this with a pint or two of their wide selection of draft and craft beers that are sold at super affordable prices! Also look out for their beer promotions which are constantly rotating to get the bang for your buck!
Address: 21 Lorong Liput, S(277733)
Operating Hours:
Mon – Fri: 3pm – 10.30pm
Sat – Sun: 1pm – 10.30pm
2. Boss Bistro & Bar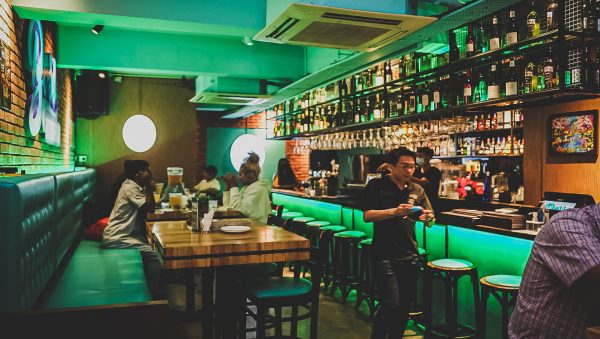 Nestled along the bustling streets of Holland Village is Boss Bistro & Bar, one of the relatively new bars in the area where you can grab dinner and drinks. This cosy bar serves up Western food and offers light bites as well on top of heavier mains such as steak!
Looking to simply unwind over a tipple at one of the bars in the Holland Village stretch? You'd be glad to know that their drinks menu is just as extensive as their food menu. They offer a variety of classic cocktails, liquors as well as wines so there is something for everyone. They also have beers such as Guiness and Hoegaarden on tap which are available at lower prices during their happy hour — now you know where to head to if you're looking for places to chill in Singapore before the sun sets!
Address: 25 Lorong Mambong, S(277684)
Operating Hours:
Sun – Tue, Thu: 3pm – 12am
Fri – Sat: 3pm – 2am
3. Baden Restaurant & Pub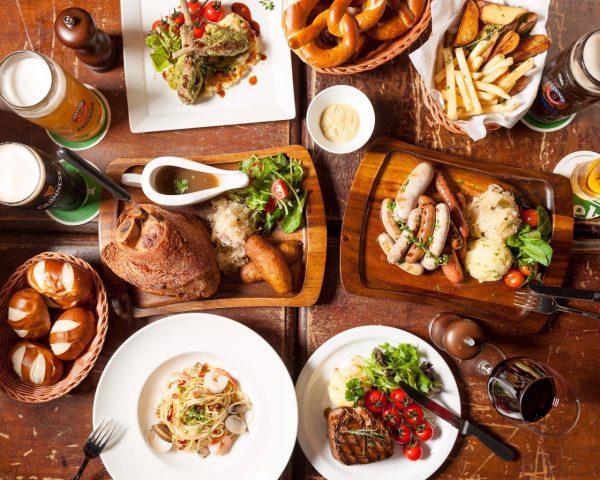 If you like places that are bustling and full of buzz, make no mistake and pop by Baden Restaurant & Pub.This is one of the most popular bars in Holland Village that's always crowded and high on energy levels! Do not be surprised to find many of their tables filled even at odd hours for they have a pool of loyal, returning customers. Try dropping them a call to make a reservation prior to your visit to avoid disappointment!
This German-style pub has a variety of beers on tap and these drinks are on happy hour promotion daily until 8pm. Pair your beverages with their signature Pork Knuckles, Beef Goulash and Curryweist and you'll not regret. 
Address: 42 Lorong Mambong, S(277696)
Operating Hours:
Mon – Thur: 3pm – 11pm
Fri – Sat: 12pm – 12am
Sun: 12pm – 11pm
4. Wala Wala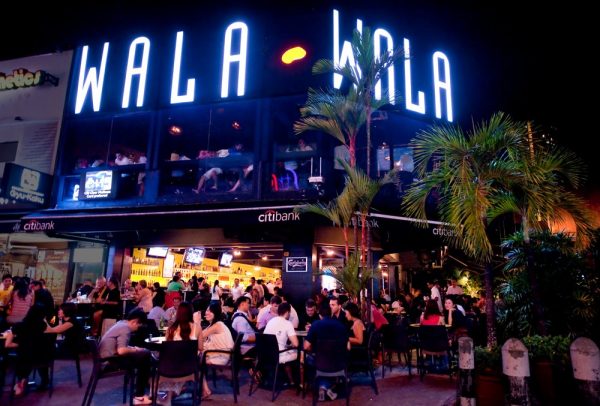 Wala Wala is a mainstay in Singapore's nightlife and is an iconic Holland Village bar that has been around for more than two decades. You know that you're in for the real deal when this bar is said to be a waterhole that has withstood the test of time. The bar has been around since 1993 and has been known to be one of the best places to chill over drinks in Singapore for good reason.
To say that their drinks menu is 'extensive' would be an understatement. It is said to be one of the top picks for bars at Holland Village because of its insane range of options! Wala Wala Cafe Bar serves just about anything and everything when it comes to alcoholic beverages. You'd be spoilt for choice with their variety of cocktails, spirits, beers on tap, soju and wine! Pop by during their happy hour too where you can score discounted prices on a good number of drinks there.
Address: 31 Lorong Mambong, S(277689)
Operating Hours: Daily, 3pm – 10.30pm
5. Harry's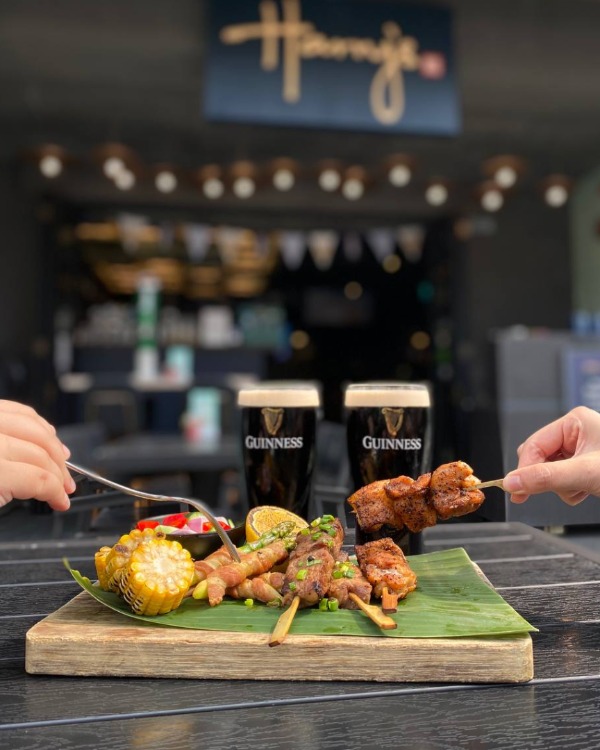 One should be no stranger to Harry's, especially in the recent years where they've been opening more establishments around our little red dot. They now have 20 outlets islandwide and their outlets at Holland Village is one of the most popular bars in the area for food and drinks! They are also often packed with football and sports fans supporting their teams during game nights!
We'd recommend starting off small with Harry's Signature wings, going big with Harry's Jazz Burger and then washing it down with some ice-cold beer. Not keen on beer? Fret not for they also mix up a handful of cocktails including their signature Harry's 1992 and Bandung Cino, which is their take on our classic local rose drink. Harry's also has a selection of red and white wines to choose from!
Address: 22 Lorong Mambong, S(277681)
Operating Hours:
Sun – Thu: 11.30am – 11pm
Fri – Sat: 11.30am – 12am
6. Chimichanga Holland Village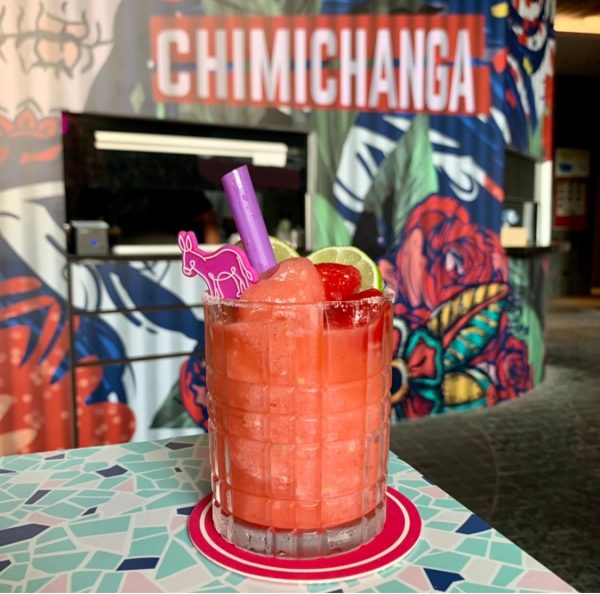 Did someone say… Burrito bowls, chimichangas and quesadillas? Chimichanga has got to be one of the most highly-sought after places for Mexican food in Singapore! Their selective menu sees classic Mexican mains as well as bar bites. We'd recommend their Shredded Ancho Beef Chimichanga – you know that it's good when the restaurant is literally named after a dish!
Do yourselves a favour and get a glass (or two) of their Mexican cocktails. Here you can expect classics such as Mojito, Margarita and Aperol Spritz. Tired of sticking to the classics? Try out their other concoctions like the fruity Summer Bliss or their refreshing Verde Colada. We suggest you pop by at an earlier time on weekdays and score happy hour deals on your drinks here at their Holland Village outlet! 
Pro Tip: Their outlet at Holland Village is almost always packed as everyone loves their drinks,  so be sure to make a reservation prior to making your way down.
Address: Holland Piazza, 3 Lorong Liput, #01-02/03, S(277681)
Operating Hours:
Mon – Fri: 12pm – 12am
Sat – Sun: 11am – 12am
(Only serves drinks from 3pm – 5pm daily)
7. Tango's Restaurant & Bar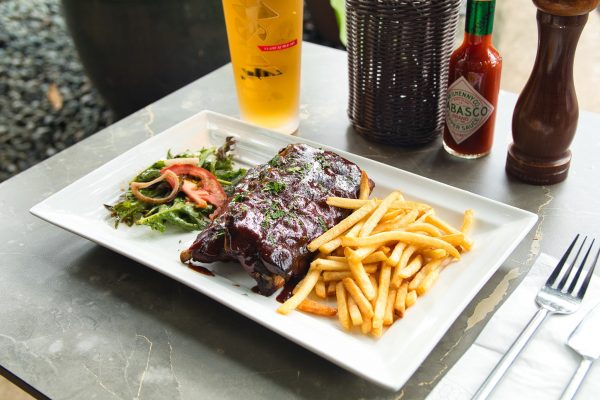 Looking for a restaurant-cum-bar in Holland Village to curb your hunger and quench your thirst for a pint? Tango's Restaurant & Bar has to be one of your best bets for places in Singapore to simply chill, relax and unwind over good food, drinks and company in Holland Village! They impress with a wide range of food and drinks so there's something for everyone.
If you happen to be free on a weekday afternoon, be sure to catch their 1-for-1 promotion on their cocktails, shooters and martinis from 12pm to 5pm! Feeling peckish? Tango's has got you covered with a wide range of bites and mains that's perfect for both a heavy meal or for sharing. This is really one of the bars in Holland Village that you should seriously consider heading to after work!
Address: 35 Lorong Mambong, S(277692)
Operating Hours: Daily, 12pm – 10.30pm
8. Siem Reap Cafe By IndoChine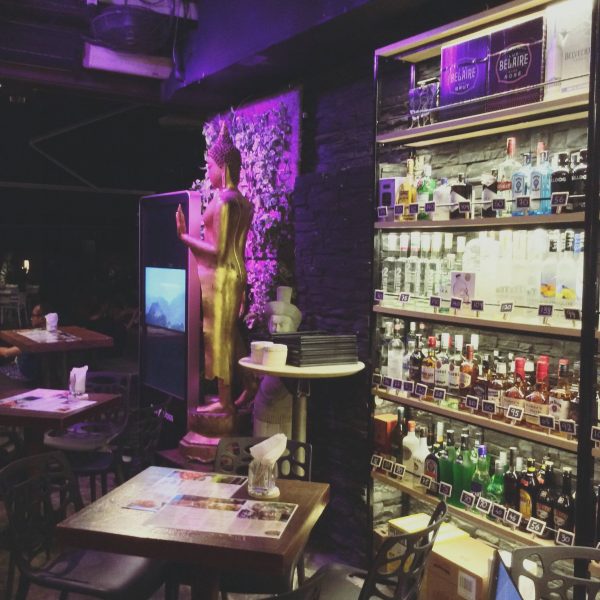 Previously known as Wine Tapas Friends (WTF), Siem Reap Cafe by IndoChine has rebranded and is now bringing the crowd an impressive array of Vietnamese grub. The selection here for food is limited but nonetheless a great choice if you are hankering after something other than your typical truffle fries and buffalo wings.
For alcoholic beverages, their menu is somewhat similar to the majority of the bars you'd find at Holland Village and other drinking enclaves. Drink yourself silly for they have a large variety from bottled beers, wines, spirits to cocktails! Their unique vibes and atmosphere truly makes this one of the best places in Singapore to chill and drink on a weekday evening.
Address: 44 Lorong Mambong, S(277697)
Operating Hours:
Tue – Thu: 3pm – 11pm
Fri – Sat: 3pm – 12am
9. Drinks&Co. Kitchen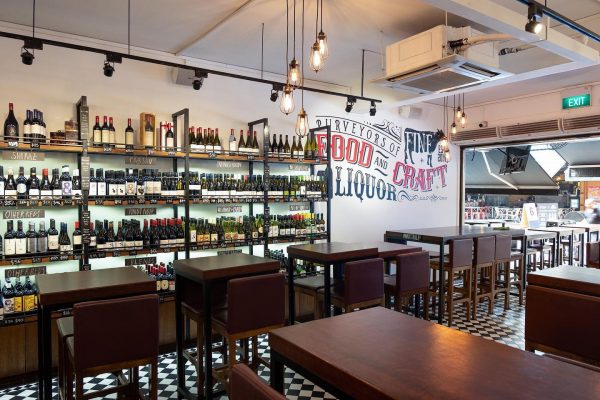 You just know that a bar means serious business when it names itself after drinks. Drinks&Co. Kitchen is an aptly named bar in Holland Village and it really is one of the best places to chill over drinks in Singapore after work!
Looking for some alcoholic beverages to unwind over? This is one of the bars at Holland Village that definitely will not disappoint with their array of options. Take your pick from cocktails to spirits and more! If you intend to come back often, Drinks&Co. has a membership that you can sign up for and the best part is that their members get to enjoy special prices on both their food and drinks menu at their Holland Village outlet!
Address: 27 Lorong Mambong, S(277686)
Operating Hours:
Mon – Thu: 3pm – 12am
Fri – Sun: 1pm – 12am
Have a relaxing night over drinks at these Holland Village bars
Holland Village has changed drastically over the years but we're glad that these bars are still around to keep the nightlife going on. Too tired to travel all the way down to any of the Holland Village bars? Why not check out our guide to bars and cafes at Haji Lane! Otherwise, one of these best French crepe cafes may tickle your fancy too.
This article was updated on 13 April 2022. Additional research done by Sherlyn Teo.