Whether you were keen on giving yourself a makeover or were just plain lazy with regards to styling your hair, you've taken the plunge and ended up with a Korean perm that oozes with versatility and style. Although Korean permed hairstyle for men in Singapore is nothing new, maintaining this new look can definitely be daunting for permed hair newbies! Here are some essential tips and tricks to ensure your locks stay curled and managed.
Essential tips maintaining permed hair at home
1. Don't immediately wet your hair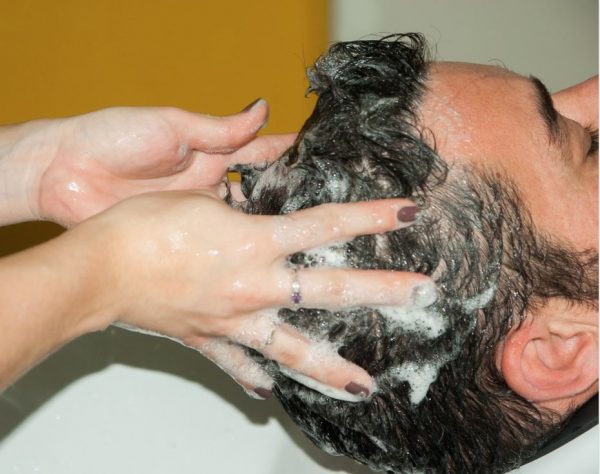 As tempting as it might be to wash your hair in the days after getting your perm, doing so can strip the chemicals and natural oils present! Not immediately washing your hair is important for maintaining Korean perm for men, which requires you to pay extra attention within the first few days. 
For starters, upon leaving the salon, hairdressers often recommend that you protect your hair from water for 48 hours to allow the curls to settle in. Also, make sure you avoid contact with chlorinated water — that means no swimming! Chlorine can dehydrate your hair by seeping into hair cuticles and prevent it from regaining its natural moisture.
2. Using the right shampoo for permed hair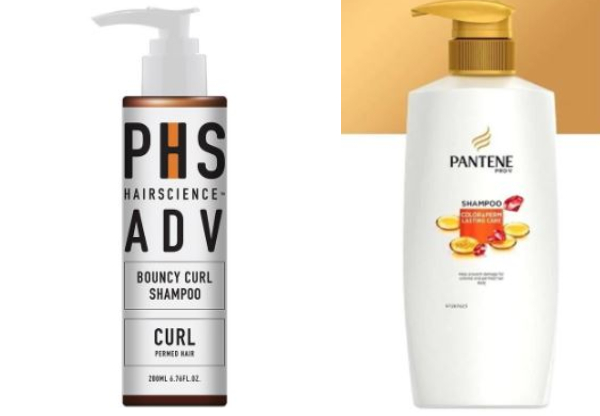 After the first 48 hours, you'll need to get rid of the accumulated grease and oil. Korean perm for men may cause hair to become dry and brittle — after all, it's been heavily doused in various chemicals to help with the curling process. Unfortunately, your permed hair won't survive washes with regular shampoos. To resolve this, use gentler shampoos that easily remove dirt from your hair without stripping away the natural oils.
Here are some perm-friendly shampoos to keep an eye out for! PHS Hairscience's ADV Bouncy Curl Shampoo ($48.00) (available on PHS Hairscience) is supercharged with amino acids, botanical essences and grapefruit peel oil to help cleanse, define and hydrate your hair's curls. Alternatively, consider the Pantene Pro-V Shampoo ($8.48 – $10.50)
(available on P&G Official Store). The colour and perm lasting care variation target the restoration aspect as a new protective layer is generated around every strand of hair. This can work wonders if your hair is badly damaged by the chemical treatment!
3. Learning to use conditioners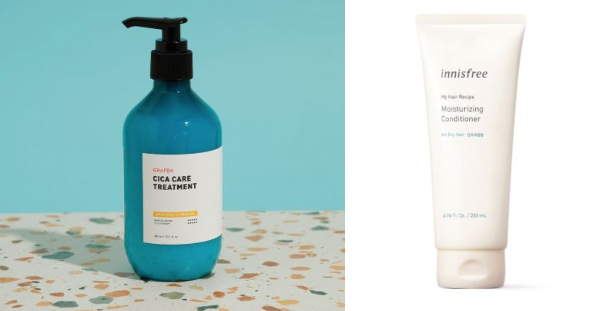 Besides using gentle shampoos, you'll also need to invest in quality conditioners to complete the two-step hair washing loop! Far from being an unnecessary accessory, conditioners help to increase overall hair protection, reduce frizz and moisturise individual strands. 
Check out Grafen's Cica Care Treatment ($19.89) (available on GRAFEN.kr) and innisfree My Hair Recipe Moisturising Conditioner ($12.90) (available on innisfree)! Both conditioners counter the moisture stripping aspect of most shampoos and focus on moisturising the hair so it's able to stay elastic and radiant. Moreover, natural ingredients help protect the hair from exposure to parabens and silicone found in many shampoos. These conditioners guarantee you won't have to worry about overall hair health, even after going for multiple sessions for Korean perm for men!
4. Avoid combing or towel-rubbing permed hair
You might naturally consider towel-rubbing and using a comb to detangle your wet hair. This is a sure-fire way to ruin your perm as the hair cuticles will be damaged and your hair can get frizzy from the friction. Trust the good ol' air-drying method instead! It avoids ruining the perm's curls and gets your hair dry without applied heat from any hairdryer. If you must speed up the air-drying process, switch to a microfibre towel ($2.81) (available on sakulastore.sg) and use the blot and squeeze technique to dry your hair. Compared to regular bath towels, microfibre towels have a texture that's comparable to silk. These fine fibres thus allow you to dry your permed hair without damaging them the way bath towels can.
5. Using diffuser attachments with your hairdryer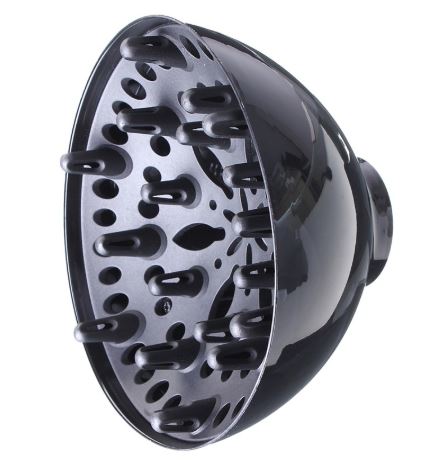 Tired of waiting for your permed hair to naturally air dry? For guys with lengthier or thicker hair, consider investing in a diffuser instead! Diffuser attachments ($1.61) (available on touchtouch.sg) are specifically designed to evenly spread airflow from hairdryers. With hot air being dispersed over a larger area as compared to a concentrated area, there's less risk of hair frizz. This allows you to enjoy the best of both worlds as your hair dries faster without getting damaged by the extra heat.
Making the most of your Korean perm for men
Congratulations, you're now equipped with the knowledge of making Korean perm for men last! Now that you've successfully tried a new hairstyle, why not upgrade your wardrobe style too? Dress to impress with this guide to men's fashion in Singapore. To complete your outfit, be sure to also check out our list of casual shoes for men.
---
New to Shopee? Get $7 off (min. spend $15) with code*: KPERMEN
*TNC Applies. Valid for new users from 10 to 17 Apr 2020 only.