Looking for a new place to chill in Singapore with your friends now that restrictions have eased? Satisfy your cravings by dining at some of the best Haji Lane cafes. Now that alcohol sale and consumption after 10.30pm are allowed at food outlets, check out some of these Haji Lane bars that are also located near Arab Street for some late-night activities!  
Best Haji Lane bars to enjoy a tipple with friends
1. The Singapura Club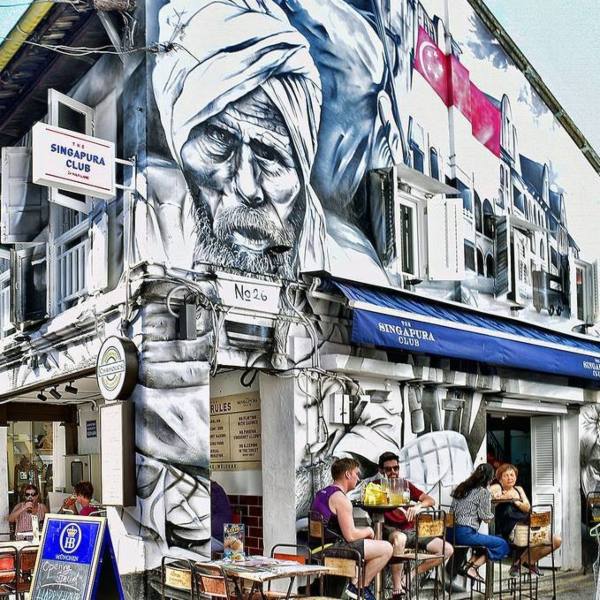 The Singapura Club is a heritage style bistro and taproom that's hard to miss on Haji Lane. If not for anything else, the erudite face of the turbaned man gracing the shophouse's side wall should attract you enough to chill at this place in Singapore. This Haji Lane bar has local-inspired drinks that are definitely a must-try. We're talking about various types of chai, Milo Dinosaur cocktails, wines and beer on tap. Did we also mention they have live band performances? Now that live performances are back, this is probably one of the best Haji Lane bars to chill at with your friends as you enjoy Singapore's growing live music scene. 
Address: 26 Haji Lane S(189219)
Opening Hours:
Mon – Fri: 11am – 11.59pm
Sat – Sun: 8.30am – 11.59pm
2. Bar Stories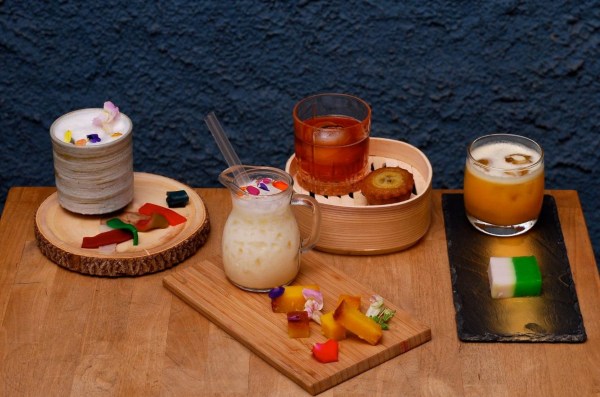 Ever heard of a cocktail bar without a cocktail menu? Simply tell the mixologists at Bar Stories how you'd like your poison of the night and let them whip it up for you. Using only the freshest produce sans any artificial flavours, you can be sure to receive a creative, pretty and tasty glass at this Haji Lane bar. If you're not all too familiar with alcoholic jargon, share your current mood with the mixologists at this Haji Lane bar and they'll create an answer for that. They're that adept! Tucked away on the second floor of a shophouse, escape the hubbub for a clandestine meeting at this bar near Arab Street. It's an experience not to be missed! 
Address: 55-57A Haji Lane, S(189248)
Opening Hours:
Sun – Thurs: 5pm – 1am
Fri – Sat: 5pm – 2am
3. Good Luck Beerhouse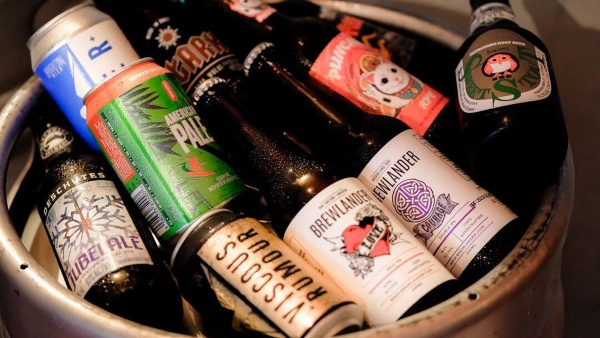 What pairs well with beer? Dim sum of course! Share a dim sum platter with friends and #drinklocal at Good Luck Beerhouse. This Haji Lane bar is every craft beer lover's mecca with rotating flavours like ciders, wheat beer and stout on tap. Located near Arab Street, this bar also has a huge selection of cocktails. From their signature bottled cocktails like Milo-infused bourbon and osmanthus dry gin, to shaken cocktails like a yuzu sour and bandung kopi martini, you'll be in for a treat! If you're unsure what to pick, ask the friendly staff at this Haji Lane bar for recommendations or keep an eye out for local craft beer names Brewlander, Heart of Darkness and Innocence Brewing for a beer-gasmic experience!
Address: 9 Haji Lane, S(189202)
Opening Hours:
Mon, Wed – Thurs: 4pm – 12am
Fri – Sun: 12pm – 12am
4. Piedra Negra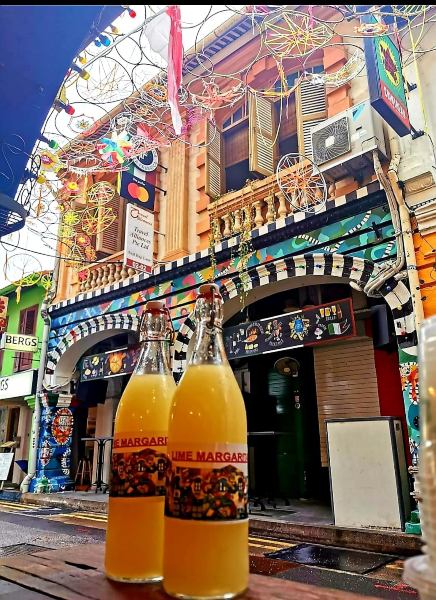 If you need more Mexican fare then Piedra Negra is the next place you should head to! This is one of the best Haji Lane bars that not only has amazing quesadillas, burritos and enchiladas, but there are also cocktails that shouldn't be missed! We recommend going for the Mezcal Sour which tastes like a smokier version of tequila. This alcoholic cocktail features a pineapple chilli syrup that will give your tastebuds a refreshing and spicy kick. Feeling adventurous? This Haji Lane bar has a cocktail called Ring Of Fire that has one of the world's hottest peppers in its mix! 
Address: 241 Beach Road, S(189753)
Opening Hours: Daily, 12pm – 12am
5. Maison Ikkoku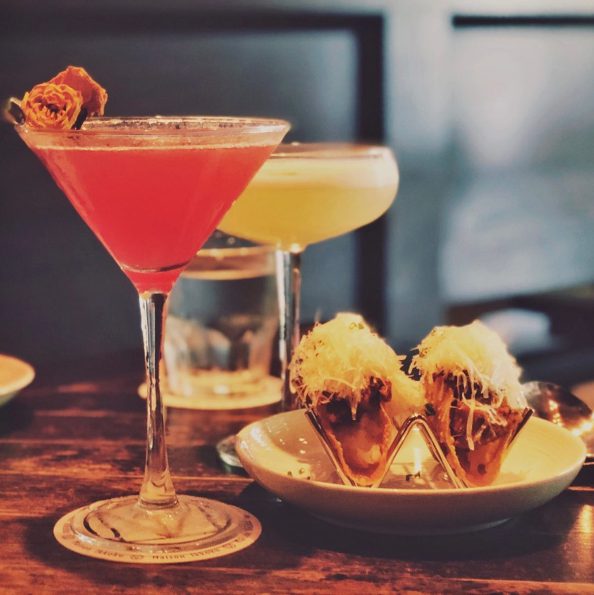 Tucked in a corner near Arab Street, Maison Ikkoku is a Japanese bar that serves up some stellar cocktails and food. You can try out some Earl Grey Gin and Tonic or a Kyoho Grapes Champagne, but we suggest going for a bespoke cocktail at this Haji Lane bar. With an experienced mixologist at this bar near Arab Street, you're well in good hands! All you have to do is let them know what you're thinking of having for the night and they'll conjure up a drink that'll definitely be worth every dollar. Alternatively, you can also leave it entirely up to them to create a cocktail for you! 
Address: 20 Kandahar Street, #02- 01, S(198885)
Opening Hours:
Tue – Thurs: 5pm – 11pm
Fri – Sat: 4pm – 2am
6. 3 Of Cups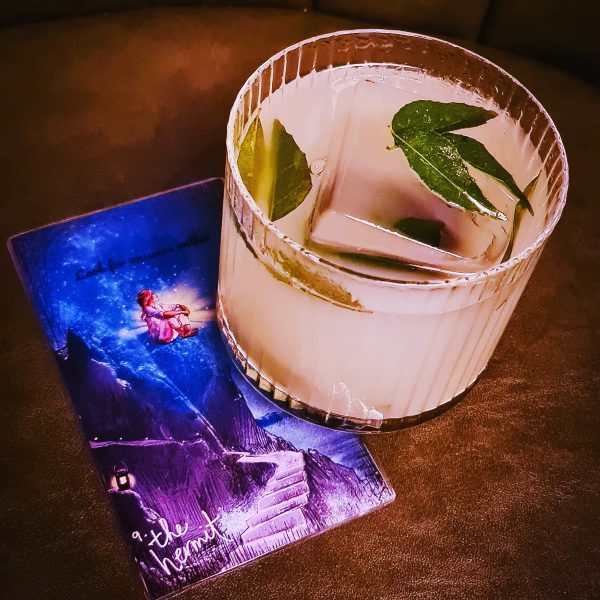 Are you mystified by the wonders behind tarot cards? From what we know, we predict that the 3 Of Cups bar near Arab Street is in your future! This is one of the best Haji Lane bars featuring tarot-inspired beverages that are sure to tantalise your palate. With signature cocktails like The Lovers which has a vanilla vodka base, to the Hermit which is made with tequila, you'll definitely be in for a treat! This Haji Lane bar also has professional tarot card readers that will be at the bar on Fridays and Saturdays, so head on down to this place to chill in Singapore soon! 
Address: 53 Haji Lane, S(189246)
Opening Hours: Tues – Sun: 5pm – 12am
7. ATLAS Bar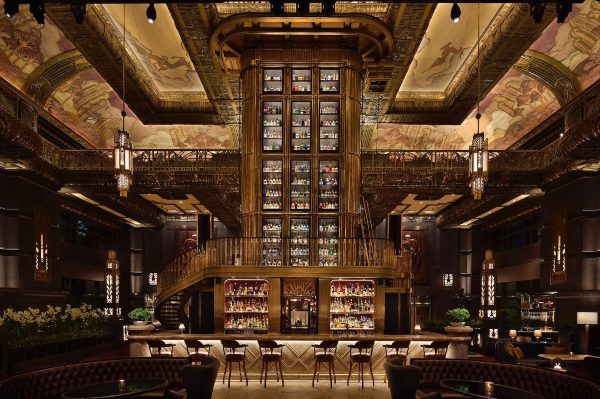 Since you've already made your way to Haji Lane, why not cross the road and pay ATLAS Bar a visit? If you haven't heard of this bar, then it's really time to whip out the atlas. ATLAS bar is located near Arab Street and while this place is also known for its high tea fare, the cocktails are what's attracting the crowd. Sip on the classic Gin and Tonic, where you get to choose a gin from the ATLAS collection, or go for the Vapour Guide, which features a peach-oolong infused American vodka. Taking a page out of Batman's Gotham, we're sure that the grandeur of ATLAS bar truly makes it the finest place to chill in Singapore. 
Address: 600 North Bridge Road, Parkview Square, S(188778)
Opening Hours:
Mon – Thurs: 12pm – 1am
Fri – Sat: 12pm – 2am
8. Flying Monkey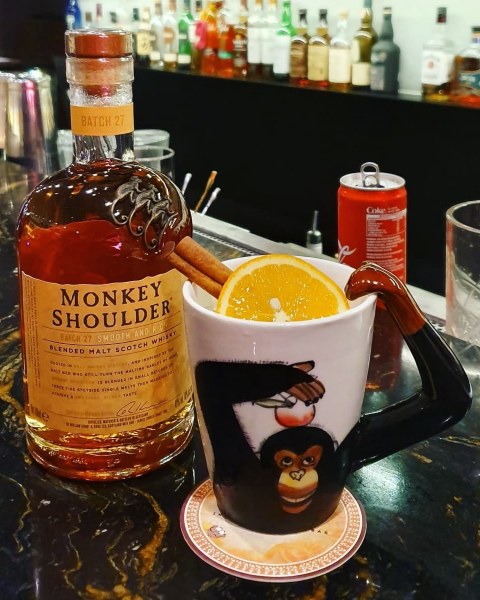 Craving for some Indian cuisine? Just a few blocks down Haji Lane, The Flying Monkey is a bar near Arab Street that not only serves up delectable Indian dishes, but also unique cocktails. With turmeric syrup, tamarind and even curry leaves added to their drinks, this Haji Lane bar's cocktails are sure to remind you of your favourite Indian foods! We suggest going for the Rowdy Baby cocktail that has included not just tamarind and ginger, but also chai that's bound to givea little kick to your palate. There's also the Bang Bang cocktail that must not be missed! It contains a unique concoction of whisky and curry leaves for that subtle herbaceous flavour.
Address: 67 Bussorah Street, S(199480)
Opening Hours: Tues – Sun: 11.30am – 2.45pm, 5.30pm – 11pm
Best Haji lane cafes to dine at
9. I am..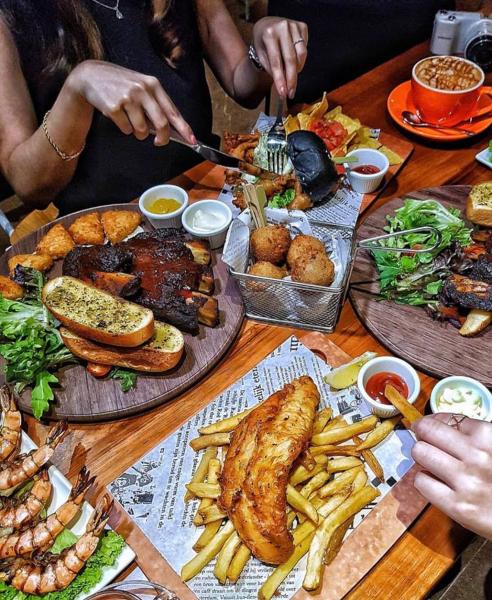 The menu and interior decor of I am… cafe is an ode to the gorgeous city of Amsterdam. It specialises in Western fare with a slight fusion. Think satay burger and the Dutch-inspired fries and mayo. But if you have time to eat only one dish, we recommend the charcoal juicy beef burger — stacked with sauteed mushroom, bacon slices and a sunny side egg, this will keep you filled up while exploring the rest of this hip neighbourhood. I Am also plates a sinfully delicious Rainbow Cake — a picture-perfect sight for all you Instagram documenters. If you get lost, just follow the long snaky lines at North Bridge Road! We're more than sure they're ending up at this cafe anyway! 
Address: 674 North Bridge Road, S(188804)
Opening Hours:
Tues – Sun: 11am – 10pm
10. Blu Jaz Cafe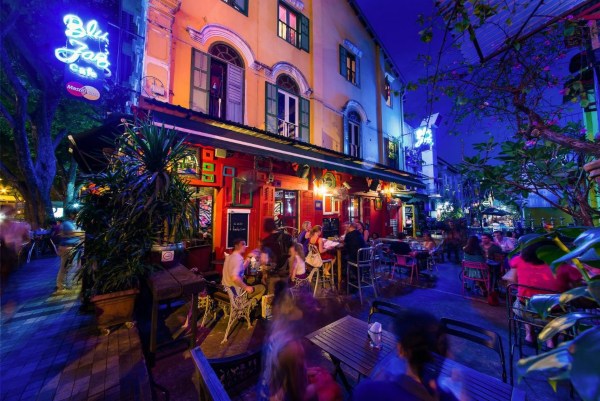 Blu Jaz Cafe is most reflective of Haji Lane's punk-rock and elusive vibes. Graffiti laden with neon-light bouncing off the walls, it's probably the most famous out of all Haji Lane cafes! With live entertainment back, this is one of the best places you should chill in Singapore this weekend! Head over to this Haji Lane cafe that also has a bar, and sink your teeth into their delicious Mediterranean themed grub — we're talking mainstays like Lamb Shawarmas, Shish Kebabs and Falafel. If you manage to leave the clutches of work early enough, then be sure to have one or two of their Happy Hour tipples.
Address: 11 Bali Lane, S(189848)
Opening Hours: Daily, 12pm – 1.30am
11. Limaa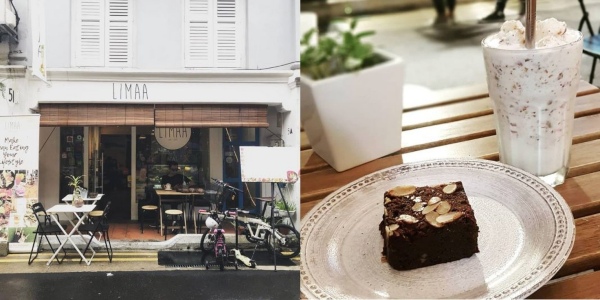 How often do you hear of a cafe run by mothers and one that even includes a private room for breastfeeding? Limaa is one such cafe. This Haji Lane cafe was founded by two mothers, Aidah Rauf and Zakiah Asmawi to make clean eating more accessible to mothers. Limaa, which means five in Malay, reflects the five categories of food they sell — fruits, juices, smoothies, sandwiches and salads. But they have since expanded to also serve pasta and even desserts — cue the above delish-looking brownie. Yum! Dig into their rendang chicken sandwich, pulled beef cheese steak sandwich, avocado super bowl or acai smoothie — absolutely refreshing if you're feeling burnt from the heat. 
Address: 51 Haji Lane S(189244)
Opening Hours:
Mon – Fri: 9.30am – 5pm
Sat: 9.30pm – 4pm
12. Afterwit Bar de Burrito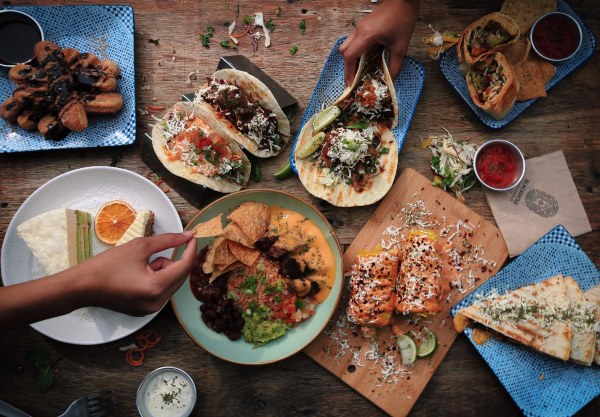 Looking for a muy excellente place to chill in Singapore this weekend? You can't go wrong with Mexican restaurant Afterwit Bar de Burrito! This Haji Lane cafe is known for their tacos and burritos among the chalkboard full of other Mexican favourites. One of the star players is Muvuca — a burrito filled with smoky beef chorizo, savoury beef bacon and braised black beans! Not a beef eater? Afterwit Bar de Burrito also has glorious chicken, fish, lamb and even vegan options. The Octopus Taco features a freshly grilled octopus that's drenched in refreshing guacamole, and the Shank You with their 24-hour slow-cooked lamb shank is too good to pass up! 
Address: 778 North Bridge Road, S(198746)
Opening Hours: Daily, 12pm – 10pm
13. All Things Delicious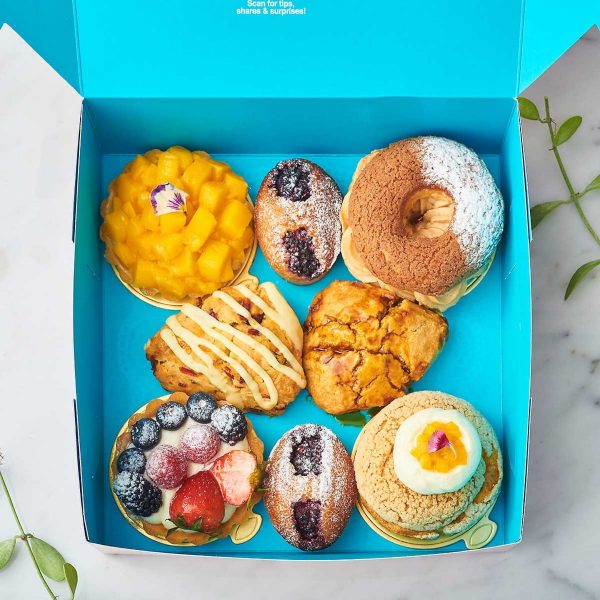 All Things Delicious is one of the best Haji Lane cafes with awesome grub and darn good pastries. All Things Delicious also boasts an extensive food menu with the likes of Shakshouka, Chicken & Pork Tagine and plenty of desserts including mouth-watering all-day breakfast options to whet your appetite. The Lady Grey Cake, in particular, is a wonderful earl grey cake that's covered in a refreshingly light vanilla buttercream. There's also the Sticky Toffee Pudding that features a sponge cake made with dates and drenched in a homemade caramel sauce — which we hear is what keeps patrons coming back for more! 
Address: 34 Arab Street, S(199733)
Opening Hours:
Tues – Sat: 8am – 7pm
14. Pita Bakery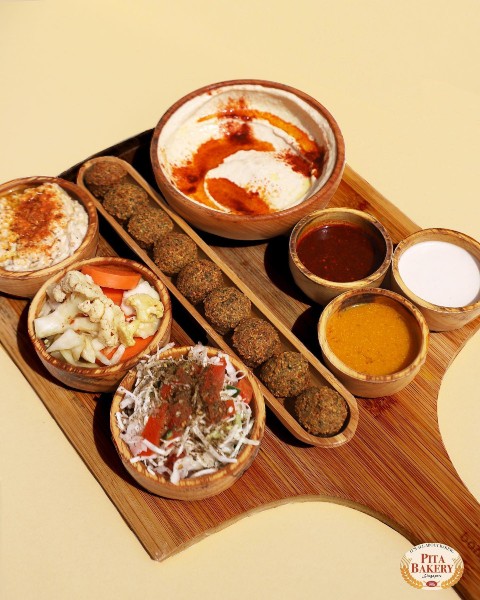 Give pita bread a go at the Pita Bakery Singapore. This cafe has perfected their pita bread recipe considering how it has been passed down for centuries. The cherry on top of these freshly-baked pita breads is the hummus, tahini and falafel dips. These complementary pairings add a light and refreshing kick to these pita breads. You can take this dish to another level with the delicious falafel balls. Get the whole platter and you'll be able to build a pita sandwich to your liking! 
Address: 29 Bali Lane, S(189865)
Opening Hours:
Mon – Thurs: 9am – 9pm
Fri – Sun: 9am – 9.30pm
15. Juice Clinic
Although pretty, exploring Haji Lane can leave you panting and perspiring in the most unglamorous ways! Stop over at the Juice Clinic and re-energise yourself at this watering hole — not of liquor but of juice! This is one of the best Haji Lane cafes to people-watch from while having a quick drink. Choose from favourites like lime, mango and other deliciously concocted smoothies. If you're feeling peckish, pair those smoothies with their all-day brunch menu featuring crowd-pleasers like pancakes, bagels and eggs. 
Address: 27-29 Haji Lane, S(189222)
Opening Hours:
Sun – Thurs: 9am – 12am
Fri – Sat:, 9am – 3am
Chill at one of the best Haji Lane bars and cafes this weekend
Salivating yet? We know we are. If you've already patronised these Haji Lane bars and cafes too many times to admit, then it's time to try out some of the best Halal dim sum places in Singapore. Otherwise, try out some of the best high tea spots and some of the best affordable omakase places to treat yourself this weekend!
This article was updated on 12 April 2022. Additional research done by Caryn Tan.