Running out of ideas for fun activities with the gang? Why not organise a Nintendo Switch games night! The Switch has exploded in popularity mainly because of the extensive number of Nintendo Switch party games available. Set up one of these games and we promise you hours will easily fly by as you compete with fellow players. Need a hand selecting the best Nintendo Switch multiplayer games? Here's a handy guide covering the top 17 games!
Best Nintendo Switch Party Games To Play
1. Super Smash Bros Ultimate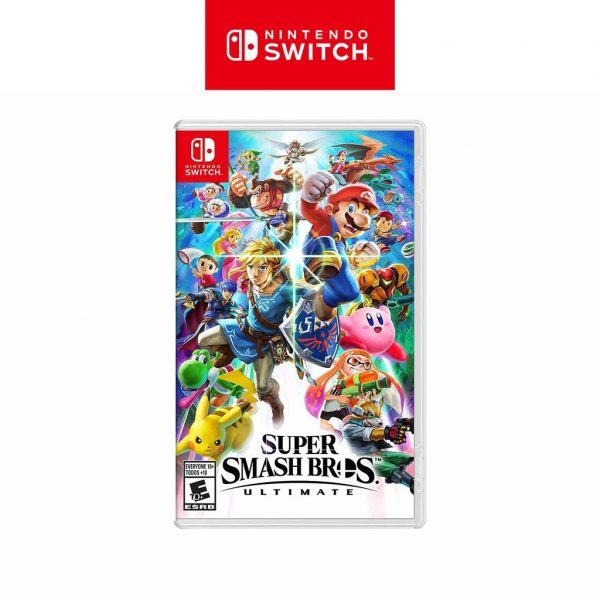 Anyone familiar with Nintendo Switch party games knows that Super Smash Bros is a must-own series. Renowned for its insane crossovers that pit unlikely characters against one another, Super Smash Bros Ultimate (available on Nintendo Official Store Singapore) takes things to the extreme by including its largest ever roster of 80 characters. This includes fan favourites like Final Fantasy's Cloud and Pokemon's Pikachu alongside interesting additions like the Wii Fit Trainer and Animal Crossing's Villager! Set up your dream matchup today with this best Nintendo Switch game as you brawl with up to seven other players.
Number of players: 8
Reason to buy: The most ambitious crossover fighting game ever created
2. Super Mario Party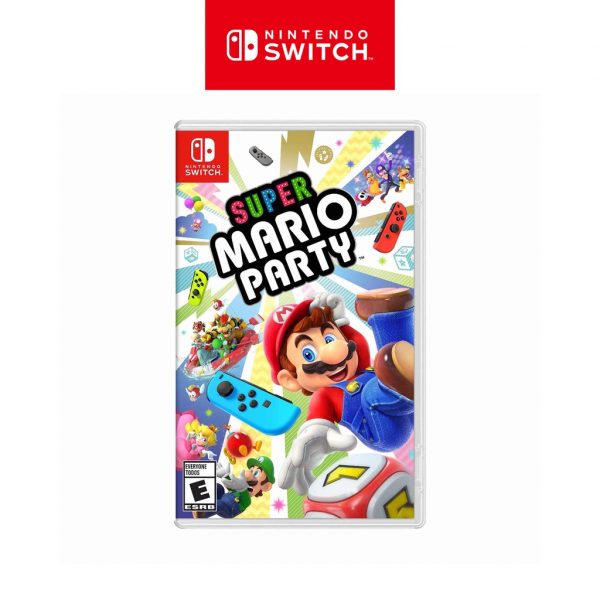 Love or hate the randomness, Super Mario Party (available on Nintendo Official Store Singapore) is a frontrunner on our list of the best Nintendo Switch party games because of how synonymous it is with game nights! Since its first introduction in 1998, the core idea remains the same: progress across the board and win stars from minigames. Although the unforgiving star-stealing mechanic remains untouched, it's this chaos that makes this series of Nintendo Switch multiplayer games a blast at gatherings! With 80 top-notch minigames and a fleshed out character list that appeals to long-time fans, the Mario Party series shows no signs of slowing down any time soon.
Number of players: 4
Reason to buy: Stealing those stars and snatching victory at the end
3. Mario Kart 8 Deluxe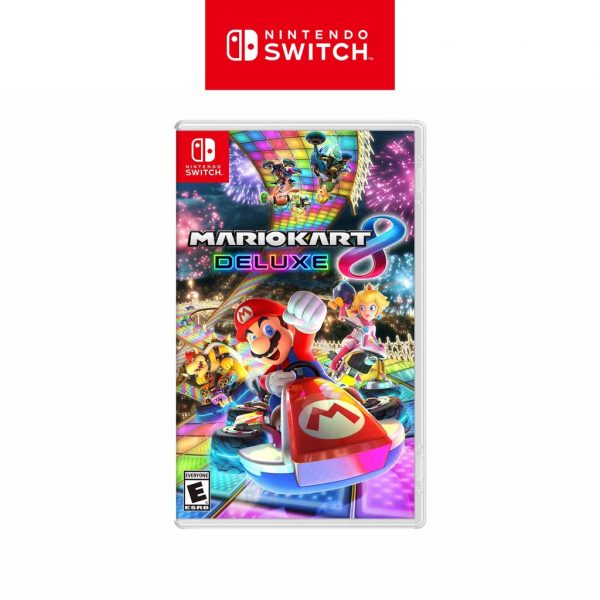 A staple at every gathering for the last 25 years, Mario Kart 8 Deluxe (available on Nintendo Official Store Singapore) is one of many must-buy Nintendo Switch party games. Featuring 48 vibrant race courses and 42 iconic characters, the game is well-loved by karting veterans and newcomers alike. Burn that rubber and drift along Rainbow Road with Mario Kart 8 Deluxe's solid driving mechanics and breathtaking fantasy graphics. Just don't hold it personally against that friend who uses his Blue Shell inches away from the finish line. The Nintendo Switch version also includes the fan-favourite Battle Mode that was missing from previous versions!
Number of players: 4
Reason to buy: Slick driving and gorgeous race tracks
4. Overcooked Series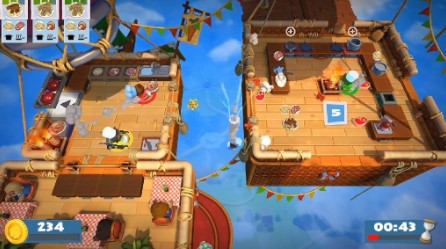 Ever wanted to experience Hell's Kitchen's intense atmosphere without Gordon Ramsey breathing down your neck? Now you can with Ovecooked 1+2 (available on Chipstakegame) — the acclaimed Nintendo Switch party games that test your ability to cooperate in bustling kitchens. If you thought splitting up kitchen duties was difficult enough, these Nintendo Switch multiplayer games ramp up the intensity with dynamic environments that require quick thinking and coordinated manoeuvring. Thanks to Overcooked's gentle learning curve, you'll be a master of the kitchen in no time!
Number of players: 4
Reason to buy: Satisfaction of working together like a well-oiled machine
5. Just Dance 2021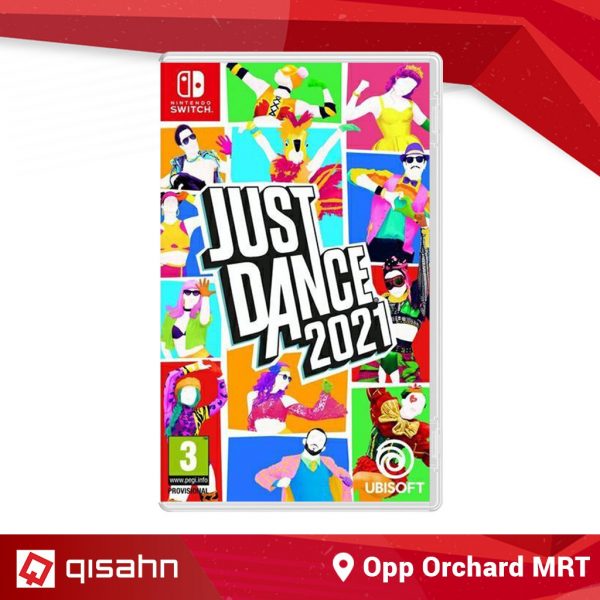 Returning for its eleventh iteration, Just Dance 2021 (available on qisahnsg) is one of our favourite Nintendo Switch party games! You'll love the assortment of songs and choreographies available that range from The Weeknd's Blinding Lights to Twice's Feel Special. This year you can also look forward to Quick Play — an all-new mode that randomly shuffles across songs so players can jump right in. While not exclusive to the Nintendo Switch multiplayer games library, Just Dance 2021 remains a must-own for those who want to entertain guests at home with a casual dance session.
Number of players: 6
Reason to buy: Seeing your friends (awkwardly) attempt the dance steps 
6. Jackbox Party Pack Series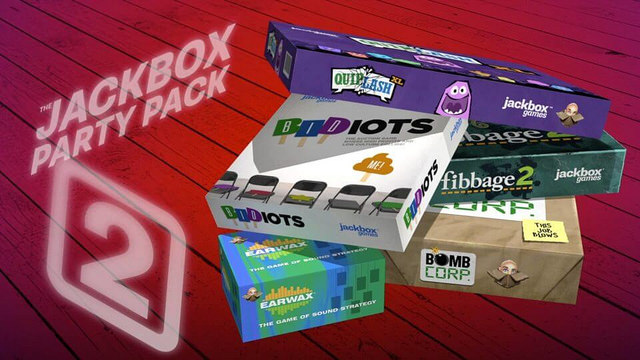 Featuring a setup similar to Kahoot, the Jackbox Party Pack series is no doubt a favourite among Nintendo Switch party games. Simply access the Jackbox.tv site on your smartphone or tablet and you're good to go! The easy-to-play unique mini games are bound to entertain and provide endless laughs for everyone at your party. Our favourite minigame is Fibbage, where players have to provide false answers to ridiculous trivia questions to fool other players into choosing your answer. With multiple packs already on the eStore, you'll have a wealth of wacky games to choose from.
Number of players: Min 2, Max 8
Reason to buy: Hysterical and innovative mini games
7. Rocket League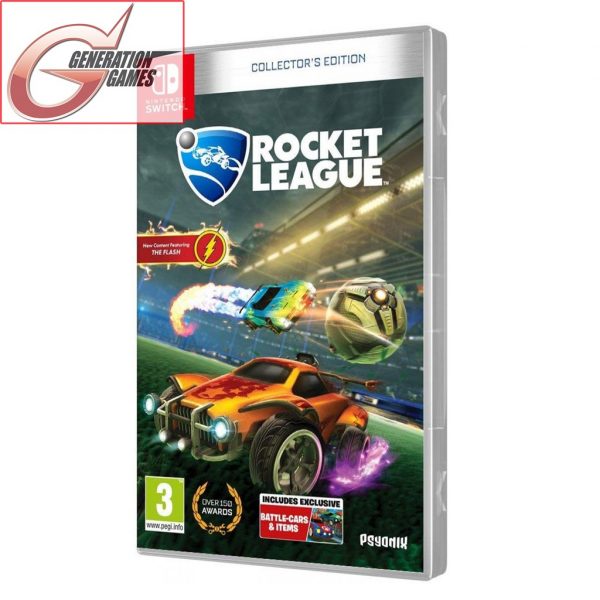 Redefining conventional football norms, Rocket League Collector's Edition (available on generationgamesg) challenges players to score goals in rocket-powered cars. Car and ball physics have been fine-tuned to a tee as players cruise around the arena, pulling off incredible stunts while chasing down the giant football pitch. The best part is that Rocket League is one of the few Nintendo Switch party games that offer cross-platform play. This allows you to play against other users that own PCs or PlayStations! Although the game is free-to-play, buying the ultimate edition gives you exclusive decals and cosmetics to customise your ride with.
Number of players: 2 (undocked), 4 (docked)
Reason to buy: The novelty of using rocket-powered cars to play football
8. Super Bomberman R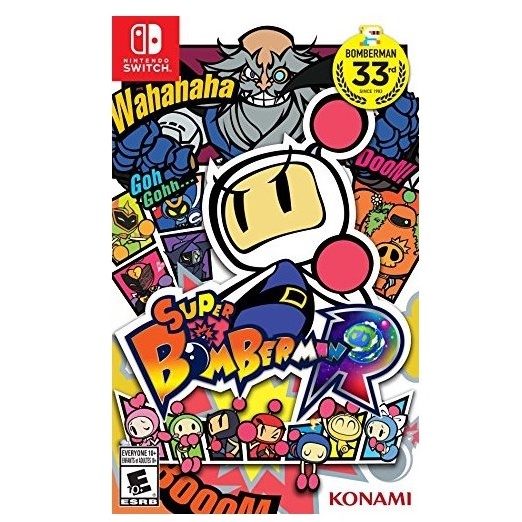 Super Bomberman has been entertaining gamers with its simple but timeless one button gameplay! Updated with modern graphics, Super Bomberman R (available on GameBusted) returns to deliver a classic premise with a new coat of paint. The formula is simple: attack other players with timed bombs and survive the maze-like arena. With up to eight players, you'll have tonnes of fun outwitting one another to be the last one standing!
Number of players: 8
Reason to buy: To enjoy the classic Bomberman with updated graphics
9. Puyo Puyo Tetris 2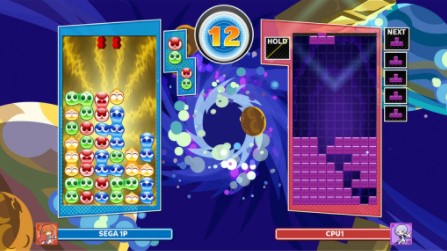 We couldn't leave Puyo Puyo Tetris 2 (available on GameBusted) out of the list of classic Nintendo Switch party games! With almost 60 years of combined history, Puyo Puyo and Tetris are arguably the most popular puzzle franchises of all time. With the rich history of both games, it's no surprise why SEGA mashed both of gaming's juggernaut puzzle brands to create this ambitious crossover! The game's options are extensive, with the sequel introducing strategic Skill Battles. It's a mode that gives Puyo Puyo Tetris more depth by adding unique character skill moves and items. These can instantly turn the tide of showdowns, giving your battles that added tension!
Number of players: 4
Reason to buy: Crossover of blobs versus bricks
10. NBA 2K Playgrounds 2
Ever wish you could perform board-crashing alley ops and game-winning half court shots without being limited by strict rules? NBA 2K Playgrounds 2 (available on TAGamers) throws the laws of physics out the window with players performing gravity-defying stunts in 2-on-2 matches. By boasting a player roster that includes legends like Stephen Curry and the late Kobe Bryant, Playgrounds 2 adopts a cartoony art style and simple game mechanics that help it stand out from the crowd of Nintendo Switch party games!
Number of players: 4
Reason to buy: Arcade-style basketball without gravity or rules
11. Metal Slug Series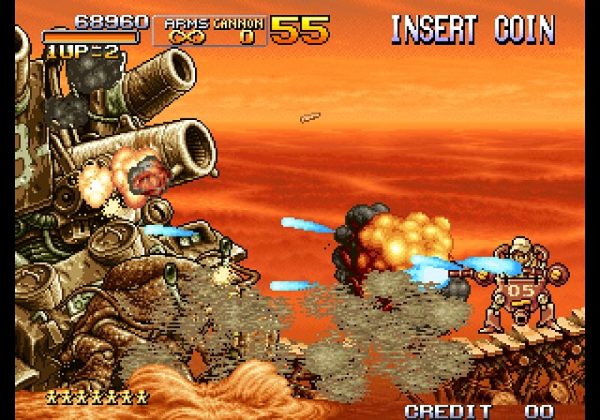 From the get-go, you can tell Metal Slug lacks the seriousness of other Nintendo Switch party games. Afterall, how many games will pit you against a giant metal hermit crab? As a classic 90s arcade game, Metal Slug has a history of being difficult to play. Thankfully, as it's a Nintendo Switch multiplayer games series, you'll be entitled to unlimited continues to perfect your game.

Gameplay-wise, Metal Slug spurs you on by switching through various lush environments and bombastic weaponry. One moment you're fighting yetis in the arctic, the next you're a zombie firing blood cannons at a giant robot. Journey with your friends and conquer numerous foes in epic set piece battles that test your reflexes and coordination!
Number Of Players: 2
Reason To Buy: Run-And-Gunner that comically surprises at every turn
12. Street Fighter 30th Anniversary Collection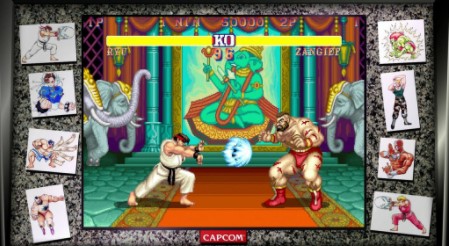 If you miss the good old arcade cabinet days and dishing out hadoukens and sonic booms, we have great news! Street Fighter 30th Anniversary Collection (available on Qisahn.sg) celebrates more than 30 years of arcade fighting game perfection with titles like the first Street Fighter and Street Fighter III: 3rd Strike on the Nintendo Switch for arcade showdowns on-the-go. Featuring household names like Ryu, Chun-Li and Zangief, this Street Fighter collection's incredible character roster ensures there's a character for everyone who's playing these classic Nintendo Switch party games!
Number of players: 2
Reason to buy: Nostalgia fuelled showdowns between classic characters
13. ARMS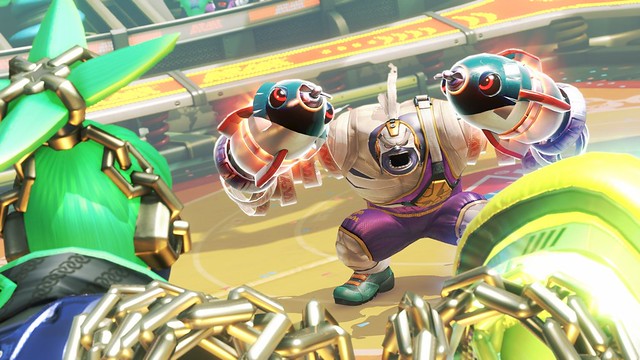 Wished there were Nintendo Switch multiplayer games that allowed you to square off against your friends in a boxing ring? Viewed as a spiritual successor to Wii Boxing, ARMS (available on GameBusted) cranks up the complexity by allowing players to choose from 15 unique fighters with varying strengths and weaknesses. The combat system of ARMS is simple to pick up but hard to master: your jabs and tilts turn into virtual punches and weaves. The challenging part comes when you have to hit your opponent while both of you are constantly moving, leading to frantic dodging and counter-punching.
Number of players: 4
Reason to buy: Visceral cartoon boxing fun
14. Fast RMX
If you've ever wanted to experience what Star Wars's pod racing feels like, Fast RMX is a good representation. As one of the tougher Nintendo Switch party games on our list, enjoy racing with up to four players as you teach them the deceptively simple mechanics! It's certainly exhilarating to zip down the race track at blistering speeds while shifting colours to use boost pads. With 30 courses to explore and gorgeously designed environments and spacecrafts, you'll surely have a blast mastering the game.
Number of players: 4
Reason to buy: High-Speed futuristic spaceship racing
15. 1-2 Switch
Designed from the ground-up to showcase the Joy-Con's capabilities, 1-2 Switch (available on GameBusted) provides fun for the whole family through its wacky mix of mini games that are reminiscent of the ones from Bishi Bashi. While there'll be no sore hands from button mashing, the 28 mini games that will test your reflexes and wit. These include shaking the Joy-Con like a soda bottle and yelling into the Joy-Con to answer a ringing phone. As the games are all short and sweet, 1-2 Switch is perfect for someone who doesn't play video games regularly but is looking to join in the fun!
Number of players: 2
Reason to buy: Innovative, family-friendly Joy-Con mini games
16. Moving Out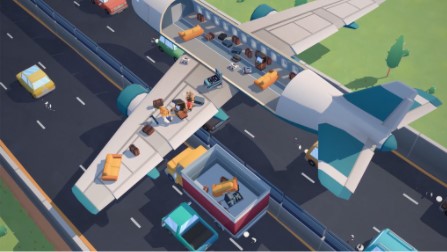 If you adore Nintendo Switch party games like Overcooked, Moving Out (available on Hoppy Games) will certainly feel familiar. While flying the same Team 17 banner, Moving Out tasks you and your friends with the duty of relocating everything in a room into the back of your truck. Simple right? Of course, it's never that easy as Moving Out throws multiple spanners in the works. Ultimately, you're forced to work together while pivoting L-shaped furniture and navigating across perilous hazards.
Number of players: 4
Reason to buy: Overcooked-like chaos in a home moving setting
17. Clubhouse Games: 51 Worldwide Classics
Like playing old-school tabletop games with your mates? With Clubhouse Games: 51 Worldwide Classics (available on GameBusted), you'll never need to deal with issues like explaining the rules or setting up the board again! With 51 unique games that range from Four-in-a-Row to Checkers, reliving the analogue days of your favourite board games has never been easier with these Nintendo Switch party games. For more complex Nintendo Switch multiplayer games like Shogi and Backgammon, Clubhouse Games even includes visual instructions so you're able to quickly learn these classic games.
Number of players: Min 2, Max 4
Reason to buy: 51 board games at your fingertips
Endless fun with these Nintendo Switch party games
We hope you'll have as much fun as we had playing these Nintendo Switch party games! If you're looking for games that are more active, then check out our list of best Nintendo Switch exercise games and browse through the extensive range of games available at Nintendo Official Store Singapore. For a better game experience, you can also consider getting the new Nintendo Switch OLED when it is released on 8 October 2021.  
This article was updated on 17-09-2021. Additional research done by Gabriel Choo.