We're past the four year anniversary for the Nintendo Switch and its run has been nothing short of stellar. With the wealth of titles available on the portable powerhouse, there's surely no better time to start gaming on the Switch! From calorie-shedding fitness games to frantic multiplayer romps, we have you covered with some of the best Nintendo Switch games and accessories that are worth adding to your collection.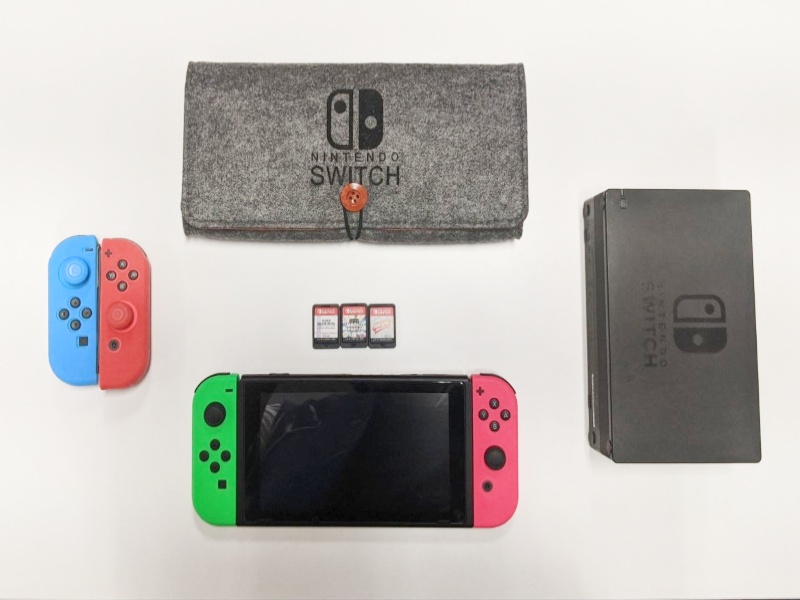 Best Nintendo Switch games of all time for solo players
1. Monster Hunter Rise
Does the challenge of slaying foes ten times your size excite you? Then Monster Hunter Rise (available on Game On By GadgetsWave E-Store) will fit you perfectly. The premise of Rise is simple — hunt giant beasts, harvest for materials and craft increasingly lethal weapons. With the focus on faster and smoother action, Monster Hunter Rise tweaks this winning formula to make it perfect for on-the-go monster slaying.
Interested in what's new this time round? One of its coolest additions is Wirebugs! With a single press, your avatar can effortlessly cross caverns and zip up vertical walls with this grapple hook-like accessory. By adding an additional dimension of movement, you'll have tonnes of fun exploiting this while tackling different beasts. This alongside the all-new Palamute companions makes the experience fresh every time as you fell mighty creatures solo or with fellow hunters online.
2. The Legend of Zelda: Breath of the Wild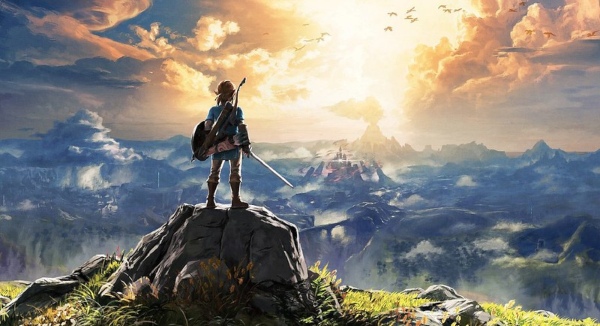 There's a good reason why The Legend of Zelda: Breath of the Wild (available on Qisahn.sg) is still considered one of the best Nintendo Switch games in 2021. Within minutes of booting up Breath of the Wild, you're greeted with one of the most gorgeous vistas we've ever seen in a video game! Showcasing an endless horizon of rocky hills and lush valleys, space and scale are the game's best aspects as the game enchants players with its slew of things to do and places to see.
Few games will fill you with this immense childlike wonder as you're dwarfed by your colossal surroundings while exploring every mysterious nook and cranny. From taming and mounting bears for traversal to creating bushfires so updrafts hoist you away on your glider, the Hyrule world is your oyster as you're rewarded for keen-eyed observations and experimentation.
3. Pokemon Sword and Shield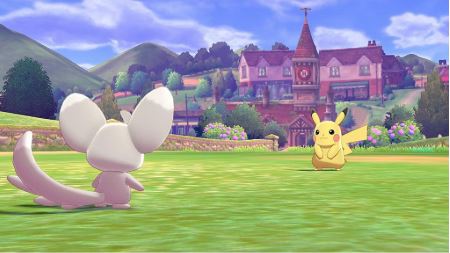 With more than 300 million total sales, it's safe to say the Pokemon franchise is a strong contender for the title of best Nintendo Switch games. Being the first mainline Pokemon title on a home console, expectations for Pokemon Sword and Shield (available on GameBusted) were sky-high. Visually, the game knocks expectations out of the park as the UK-inspired Galar region looks spectacular with rolling hills and evergreen pastures. From admiring the dynamic weather conditions to spotting wild Pokemon roaming about, this is the 3D Pokemon adventure we probably envisioned when first playing the series on the original Game Boy!
Aside from shiny new graphics, Sword and Shield has retained the original Pokemon formula. From assembling your dream lineup to testing your mettle against powerful gym leaders, explore the vast Pokemon world on the Switch. Even if all this doesn't win you over, we're sure the terrifying Dynamax Pikachu will.
Adore the Pokemon franchise? Check out these best Pokemon games to play so you're up-to-date on the ever-expanding list of Pokemon games to grace Nintendo consoles.
4. Animal Crossing: New Horizons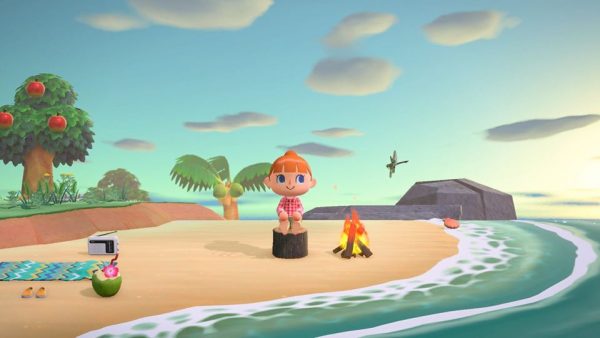 For us, the star appeal of Animal Crossing: New Horizons (available on RPG – Right Place for Gadgets) is the game's combination of laid-back activities and endearing interactions with villagers — all 383 of them. With witty dialogue and immense customisation options, players have the title pegged as one of the best Nintendo Switch games in 2020.
Far from just being a chore simulator, New Horizon's charm lies in giving you the freedom to do anything. From fishing to visiting new islands, there's no pressure for completing any task as the game emphasises on the lack of deadlines that are commonly found in today's mainstream games. Love games that help you kick back and relax after a long day? Check out these best farming games for even more options!
5. Ring Fit Adventure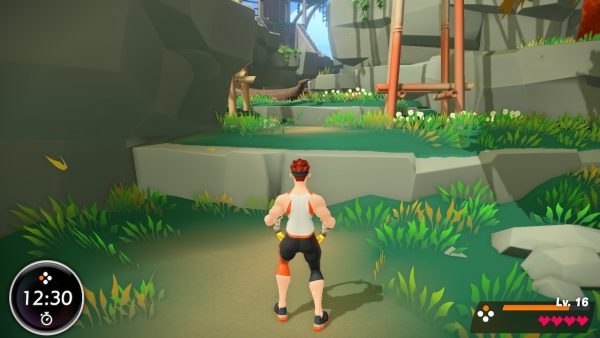 If you love the idea of hitting your daily workout targets in a fun way, then Ring Fit Adventure (available on Qisahn.sg) is one of the best Nintendo Switch games for exercise to have at home! Essentially, Ring Fit Adventure expertly weaves the exercise into its gameplay by making it primarily a turn-based role-playing game in Adventure mode! As you're dashing through the scenic levels, you'll run into enemies and you'll need to complete workout routines like squats and overhead presses to whittle down their hit points.
Besides Adventure mode, you'll enjoy a myriad of minigames that range from accurately shaping pottery to directing your parachute. There's even a Rhythm Mode, where players groove along to the game's soundtrack! Overall, Ring Fit Adventure makes the whole process enjoyable to help you hit your fitness goals while at home.
6. Super Mario Odyssey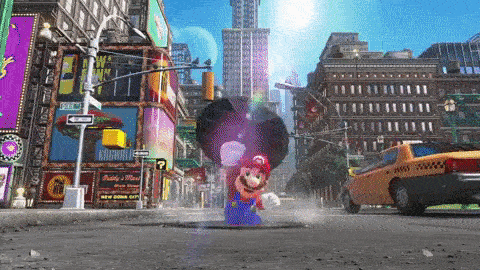 No best Nintendo Switch Games list would be complete without the iconic moustachioed plumber! Super Mario Odyssey (available on ShopiTree) marks Mario's return to the open-ended sandbox gameplay first made popular in Super Mario 64. Odyssey's strength lies in how it magically transports players to dense kingdoms jam-packed with secrets to discover. From the bustling streets of Metro Kingdom to the dinosaur-themed Cascade Kingdom, Nintendo doesn't hold back in delivering living, breathing worlds that pop with vivid colours.
Controlling the titular red plumber is a blast as Super Mario Odyssey nails the traversal mechanics to a tee! By introducing Cappy, Mario gains access to additional movement options so you breeze past obstacles. Once you get past the initial finger gymnastics, Odyssey rewards you with immense satisfaction as you leap to impossible heights and bound across wide caverns.
Best Nintendo Switch games for multiplayer gatherings
7. Super Smash Bros Ultimate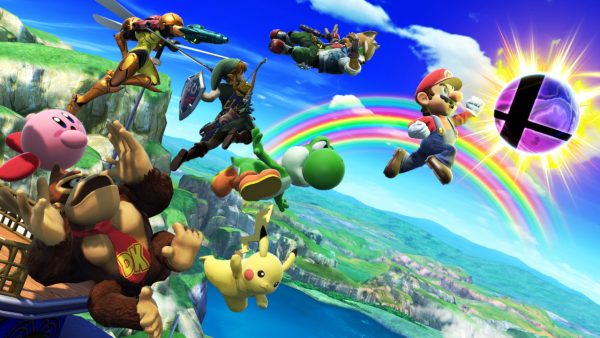 Have you ever wondered who would win a fight between your favourite video game characters? With over 80 unique playable characters representing gaming's most beloved franchises, Super Smash Bros Ultimate (available on Qisahn.sg) remains a favourite and one of the best Nintendo Switch games of all time. The premise is simple — knock your opponent off the map with whatever means necessary. From utilising your character's diverse moveset to knocking them out in style with your Final Smash move, the game is fun for all ages and game levels!
Love frantic games like Super Smash Bros Ultimate? Check out these best Nintendo Switch party games that are sure to liven up any party!
8. Super Mario Party
Who would have thought that a mishmash of minigames and board game mechanics could've resulted in one of the best Nintendo Switch games? Super Mario Party (available on pagu_games) makes its triumphant debut on the Switch by including its strongest offering of minigames yet. From rhythmically skewering fruits to holding the Joycon like a frying pan to perfectly cook your steak, these sections ooze innovation and charm.
Party Mode retains its original ruleset where players roam about the board and the player with the most stars wins. The (insidiously) fun part comes when you give other players the old bait-and-switch by stealing their stars and sneaking a last-minute victory!
Additionally, the alternative game modes are bundles of fun too! Test your teamwork by trying River Survival — a mode where you'll coordinate raft movements with players to make it down the raging river. For the rhythmically inclined, you'll have a blast performing actions to the music's beat in Sound Stage. With Super Mario Party's extensive options for casual cooperation and competition, it's the ideal couple game for date night!
9. Just Dance 2021
Remember those times when Dance Dance Revolution (DDR) was all the rage? Released in 1998 in Japan, the dance game was wildly popular and it was released in Northern America and Europe in 1999. Instead of further probing us so we expose our age, why not check out Just Dance 2021 (available on GameBusted) instead? Instead of flimsy dance pads that can ruin the nostalgia, Just Dance 2021 relies on joy-con motion to up the rhythm game accuracy a notch.
Choose from chart-topping tracks like Blackpink's Ice Cream or create your own playlist and try to beat the high score together with your friends and families! This year you can also look forward to Quick Play — an all-new mode that randomly shuffles across songs so players can jump right in. Ultimately, it's this massive variety and chaotic fun that makes Just Dance 2021 one of the best Nintendo Switch games for gatherings.
Best Nintendo Switch accessories to improve your gaming experience
Now that you're equipped with the best Nintendo Switch games, you'll also want to own quality accessories so you'll have maximum fun during your gaming session!
1. Extra joycons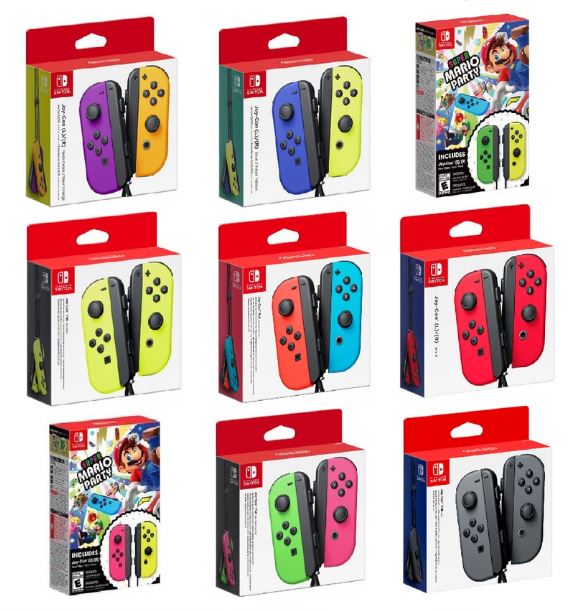 Intending to organise a massive 8-man brawl in Smash Ultimate? You'll want to invest in extra pairs of Joycons (available on Hoppy Games) so everyone can join in the fun! In addition to being a joy to use (pun intended), these aesthetically pleasing controllers come in various neon colours. This variety effectively lets you personalise your Switch with added customisation.
2. Power banks
While the Switch has an extensive 4300mAh battery life, it can deplete rapidly when loading graphically intensive games! Resolve this by buying power banks like Aukey PB-WL03S (available on Aukey Official Store). This lets you extend your play sessions for hours so you can squeeze in a gaming marathon without relying on a power plug. Need ones with greater capacity? Check out our best power banks for alternatives.
3. Switch cases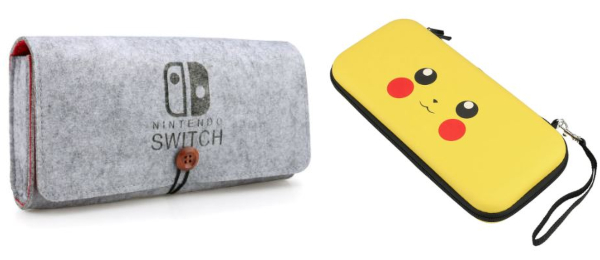 If you're regularly playing while on the go, you'll certainly need a Nintendo Switch carrying case (available on AFAITH E-PARK) to keep your console scratch-free. Look out for case designs with pockets so you can slot in your game cards without worrying about misplacing them. For more essential Nintendo accessories, check out our guide to the best Nintendo Switch accessories.
Endless fun awaits with these best Nintendo Switch games and accessories
With these games and accessories, you're now ready to experience the best of what the Nintendo Switch has to offer! For more on console gaming essentials, check out our array of video game listings. If you're curious about how the Switch stacks up against the competition, here's our comparison guide of the PS5 vs Xbox Series X. Want to go back to the good ol' days of handheld gaming? Read this guide on why the Nintendo Switch Lite may just be the best console fit for you!
This article was updated on 6 April 2021.