Gaming doesn't always have to be about pulse-pounding action and introspective narratives. Sometimes, all you need is a relaxing game to complement your warm cup of tea while wrapped snugly in a blanket. There's no game more synonymous with relaxing game-play than Stardew Valley. Herd about the hype but have yet to experience the game yourself? Read on as we delve into why Stardew Valley is one of the best farming games this generation!
Stardew Valley — the farming game that feels

sow

good
For what started as a passionate fan-made alternative to Harvest Moon, Stardew Valley (available on Playtec Asia) has come a long way. The game' protagonist is a relatable character. Fed up with the daily rat race, he quits his job and takes over his grandfather's dilapidated farm. This sets the stage for a compelling game that breathes new life into the farming game genre by being feature-rich and accessible for all players.
Without pressing deadlines and a focused narrative, Stardew Valley lets players progress at their own pace. Take Pelican Town, for instance, where gamers can explore without too many complicated twists. Optimise your plot of farm land, or interact with the fleshed-out characters. Either way, the absence of deadlines makes this farming game a top hit. 
Whether you're a grizzled veteran of Pelican Town or have been won over by our glowing recommendation, here are some games like Stardew Valley that will definitely scratch the same farming and management itch!
Games like Stardew Valley
1. Animal Crossing: New Horizons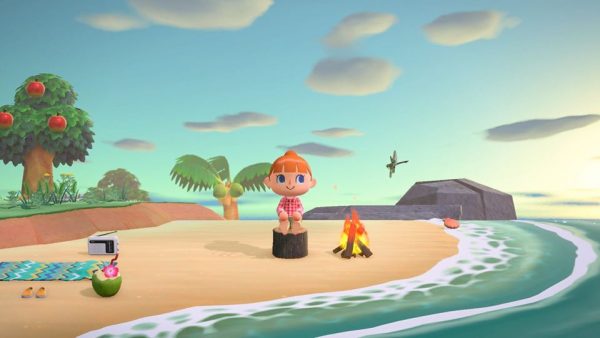 We couldn't make this guide to games like Stardew Valley without including a series as addictive as Animal Crossing! As the fifth main title after a seven year hiatus, Animal Crossing: New Horizons (available on GameBusted) makes its triumphant return with numerous refinements to the life simulator formula.
For Animal Crossing newcomers, the game tasks you with establishing a colony so you can thrive with your anthropomorphic animal buddies! The kicker lies in how you go about doing this since the game is famous for its non-linear approach. From catching bugs to ewer features like earning Nook Miles, everything you do in New Horizons contributes to your island's growth.
Since there's no failure state, you're also encouraged to take it slow and interact with islanders like K.K. Slider and Isabelle who will win you over with their endearing personalities!
2. Moonlighter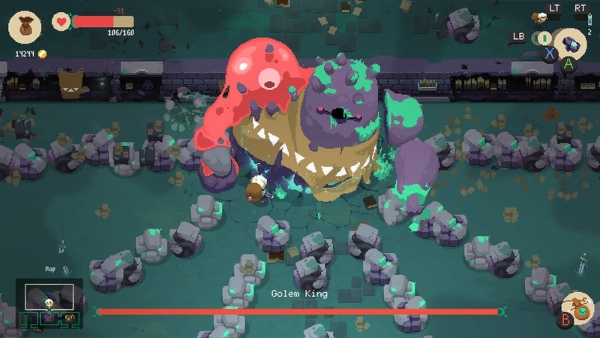 Moonlighter (available on pagu_games) is one of our favourite games like Stardew Valley because of its dual role system! You play as Will, an ambitious shopkeeper who dreams of exploration and adventure. By day, you're an astute trader who barters equipment for profit. This invokes your inner capitalist as you're pricing items, attending to customers and catching shoplifters! By night, you're raiding dungeons and plundering enemies for loot to sell in your store.
If you're a fan of venturing deep into Stardew Valley's Skull Cavern, you'll adore the game's focus on combat which Legend Of Zelda players will be familiar with! Fun fact: we were guilty of being greedy as we struggled between venturing deeper for better gear and knowing when to call it quits before losing everything! 
3. Doraemon Story of Seasons
Adore the Doraemon series? Why not check out Doraemon Story of Seasons (available on GameBusted)! Doraemon Story of Seasons will leave you fawning over the game's enchanting art-style that's straight out of a watercolour portrait.
Plot-wise, Nobita and the gang are transported back in time and tasked with revitalising an abandoned farm. It's here where the game leans heavily into its Harvest Moon roots; you give gifts to villagers, build friendships and harvest crops to eventually discover a way back home. Possessing a pacing similar to games like Stardew Valley, Doraemon Story of Seasons is your cup of tea if you've always wanted a relaxing farming game set in the Doraemon universe.
4. My Time At Portia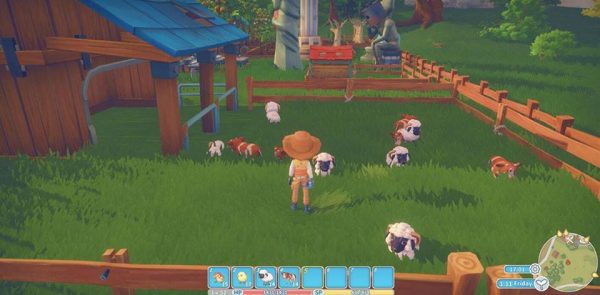 Craving extra depth from your farming games? Affectionately called Stardew Valley in 3D by fans, game-play in My Time At Portia (available on pagu_games) expands on the existing mechanics in games like Stardew Valley to incorporate more crafting and role-playing opportunities!
My Time At Portia also adopts a hand-holding approach by guiding you along with a deep mission log that's akin to the request board feature in Stardew Valley. Head to the skill tree to learn specific skills in fighting, gathering and socialising. Building up your homestead while automating systems and making genuine friendships in a farming game has never felt more rewarding!
5. Forager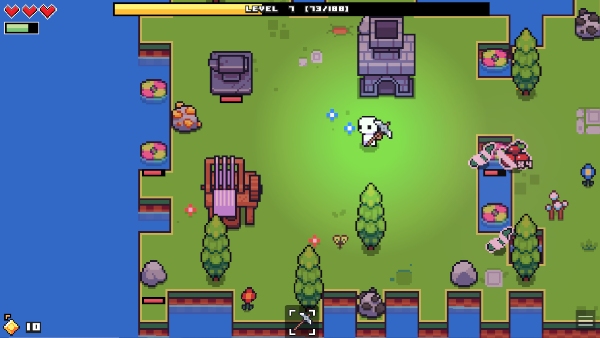 Love the accessibility and simplicity of the best farming games? Why not give Forager (available on pagu_games) a try!
Forager is a gathering and crafting game inspired by games like Stardew Valley and Legend Of Zelda that respects your time by constantly feeding you things to do. Armed with nothing but a pickaxe, you'll fish, forage and mine for resources to help you buy more land and construct new buildings. This helps to boost the omnipresent experience bar that tracks your progress and lets you learn new skills when it's filled!
Discovery is Forager's best feature — just when you thought you've seen everything, the game throws in whole new mechanics like defending your base from invaders and uncovering loot-filled dungeons. These drastically alter how you play and compel you to keep going as you unearth more ways to expand your base and efficiently gather resources!
Kick back and relax with the best farming games like Stardew Valley
From mingling with townsfolk to tending to your crops, these best farming games like Stardew Valley have you covered in helping you virtually cultivate those green fingers. Keen on changing up the pace? Why not try our recommendations for the best Nintendo Switch party games! Conversely, you can also check out our guide to the best indoor plants so you can put those farming skills to good use.