Getting a gel manicure can be fun until it takes a toll on your nails. The truth is, your glamorous gel manicure may come at a cost — weak and brittle nails. But don't be mistaken, while poor quality gel polishes may damage your nails, improper gel polish removal is usually the main culprit behind paper-thin nails. The real question is, how to remove gel nail polish without causing serious damage to your nails? Read on for our comprehensive step-by-step guide to proper gel polish removal!
What you will need:
Nail clipper

Coarse and fine nail file

Cuticle oil

Reusable soak off nail clips

Cotton balls

Acetone gel polish remover

Triangle gel polish pusher

Electric nail file (optional)

Pointed nail scraper

Rubbing alcohol

Lint-free wipes

Hand cream
Step 1: Trim your nails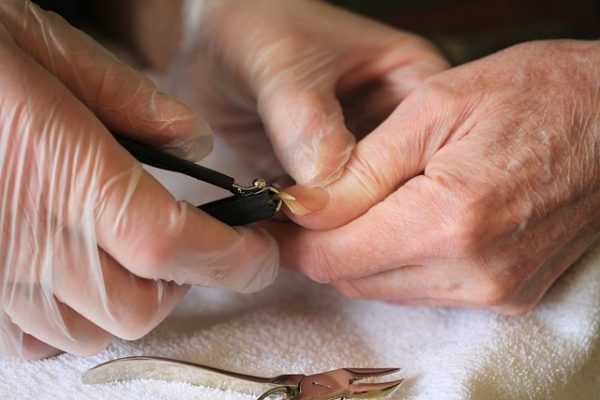 Are your manicured nails too long for your liking? Usually, by the fourth week your nails would have grown significantly and may get in the way of everyday tasks. Use a nail clipper to give your nails a quick trim. But keep in mind not to cut them too short or you'll find it hard to shape them later on. 
Step 2: File off the seal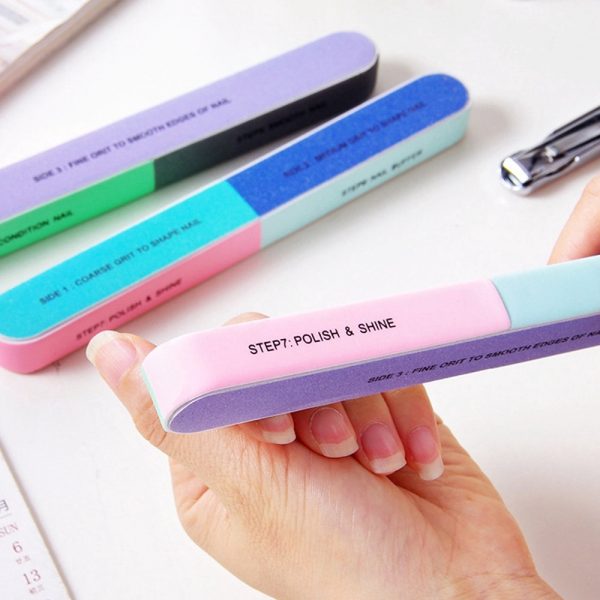 Wondering how to remove your gel nail polish quickly? The trick is to start by sanding down the top layer of your gel polish first. This breaks down the gel polish seal and reduces the time you need to soak your nails in acetone. Using the coarse side of the 7 sided nail file and buffer (available on Warm Station), file off the top layer gently in one direction. Make sure that the entire surface of the nail has been filed, you should not be able to see any shine.
Step 3: Nourish your cuticles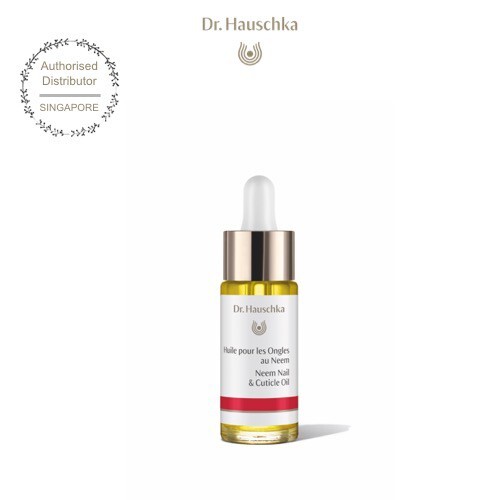 Gel nail polish remover can be rather harsh on your skin and cuticles. Protect your fingertips with the Dr. Hauschka neem nail & cuticle oil (available on Dr.Hauschka @ PamperInc) which will prevent your cuticles from peeling. It contains Neem leaf, apricot kernel oil and chamomile extracts to nourish your cuticles for healthier nails. Add a drop to each fingernail and massage it  into your cuticles. Wipe away excess oil so it doesn't interfere with the gel nail polish remover. 
Step 4: Soak your nails
It's time for the fun part — soaking your nails in acetone! Many people rely on aluminium foil to wrap their nails but the hard truth is aluminium foil is not the most sustainable material for the environment. So how to remove gel nail polish without harming the environment? We suggest buying a set of reusable soak off gel nail clips (available on ICROWNSTORE) that will come in handy every time you remove your gel manicure! 
To start your acetone soak, saturate a Tollyjoy cotton ball (available on S-Mart by Shopee) with 100% pure acetone remover (available on NailPolicious). Place the soaked cotton ball on your fingernail and secure it in place with a reusable soak off gel nail clip. Repeat this step on all five fingers (not 10!) and let them soak for about 15 minutes. It's easier to do it one hand at a time, so put on your favourite Korean drama, kick back and relax! 
Step 5: Scrape off polish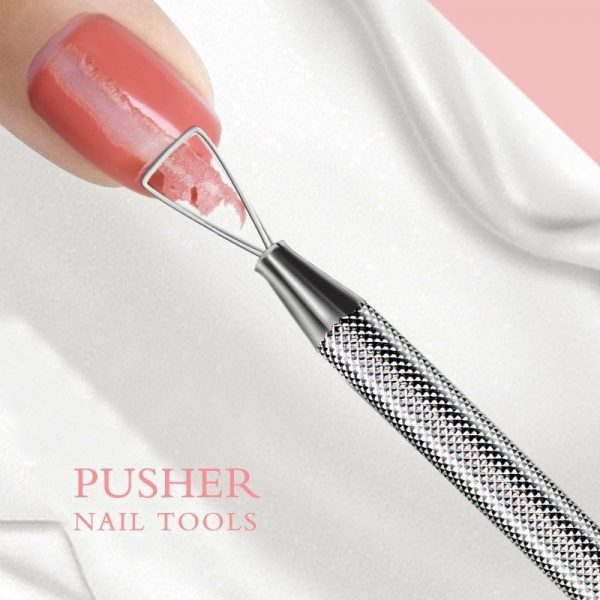 Once you've soaked your nails for about 15 minutes, remove the clips. Using a triangle gel polish pusher (available on serendipity1.sg), slowly scrape off the gel polish that has already peeled off your nails during the soaking process. Be gentle here, you don't want to hurt your actual nails too! 
(Optional) Step 6: Buff off excess polish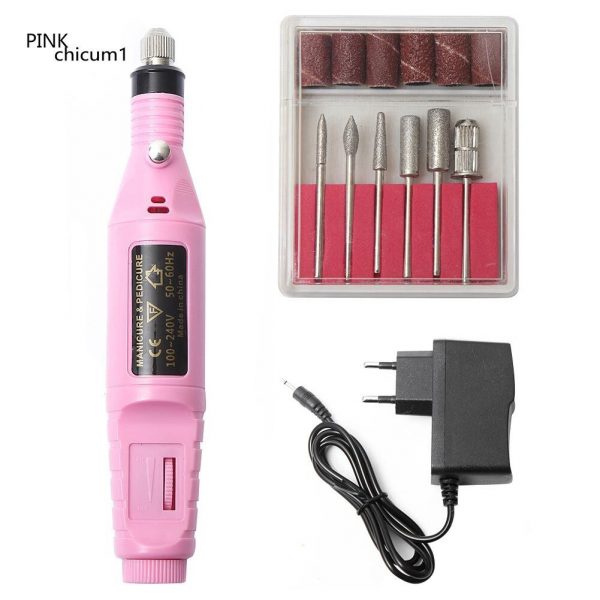 There are no shortcuts when it comes to learning how to remove gel nail polish without damaging your nails. If you notice stubborn gel polish residue on your nails, we suggest soaking them again ( step four) for another 10 minutes. Then, carefully buff the residue away with a coarse nail file. Repeat this process until you've successfully removed all signs of polish. 
Meanwhile, those who've done gel nail overlay or have thicker layers of gel polish may notice little difference in their manicure even after completing step five. This is expected because the polish is much thicker than usual and will need extra effort to be removed. To make things easier, whip out an electric nail file (available on Galaxy.sg). An electric nail file may seem daunting for beginners, but it's actually incredibly easy to use. This nifty tool boasts variable speeds and comes with a set of attachable bits for different nail purposes. 
Attach the sanding bit (available on babybox.sg) and turn the dial to low speed. Slowly work the electric nail file against its direction of rotation to avoid losing control. Don't use too much pressure on the nail and do not stay in one spot for too long or the nail will get hot. Once you've gotten used to handling the electric nail file, you can turn the dial to medium speed for quicker removal. After you've buffed off a bulk of the polish, soak your nails in acetone again and repeat step five. 
Pro Tip: You may want to do this step in a well ventilated area as the electric nail file will kick up a lot of fine dust when it buffs the polish away. 
Step 7: Clean up your nails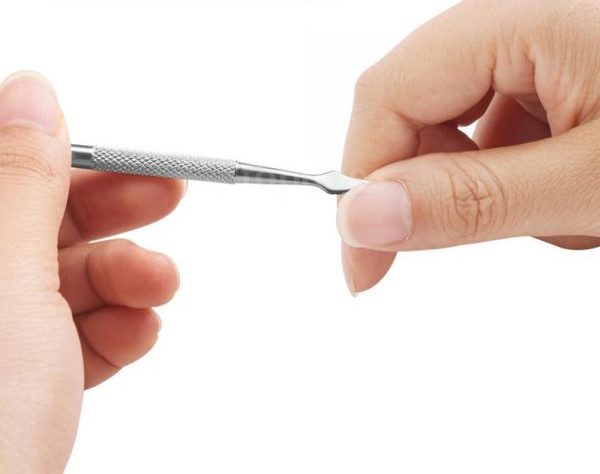 Dirt and polish residue may reside underneath the nails. Remove the gunk below with a pointed nail scraper (available on topgoes.sg) and gently glide it across the edge of the nail bed to eliminate any dead skin. Using the finer side of the nail file, shape your nails neatly. Then, wipe your fingernails down with rubbing alcohol (available on natural.sg) and a piece of lint-free wipe (available on ICROWNSTORE) to remove any powdery residue and to santise the entire area. 
Step 8: Moisturise your hands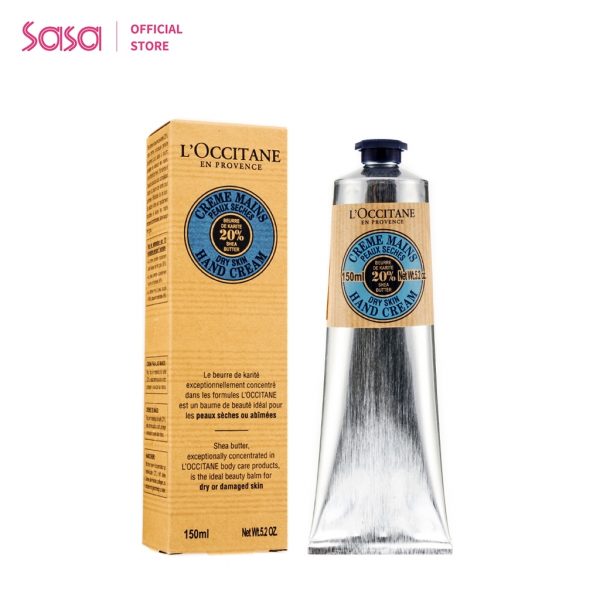 The key to learning how you can remove gel nail polish without damaging your fingernails lies in the post-removal care. Having soaked in the gel nail polish remover, your nails will probably feel a little dry and tight. Lather on some L'OCCITANE shea butter hand cream (available on Sasa Official Shop) which is formulated with shea butter, honey and coconut oil for an ultra moisturising hand treatment. 
Let your nails breathe!
Now that you know how to remove gel nail polish properly, you may be excited to deck your nails in fanciful designs again. However, we suggest you give your nails  at least a week's break between each manicure session so they can breathe and recover. Not too keen on spending tons of money at nail salons? Give yourself a home manicure with this list of nifty nail art tools in Singapore. Need a last minute manicure solution for a special date? Turn to these affordable nail wraps to transform your nails instantly!  
---
New to Shopee? Get $7 off (min. spend $15) with code*: BYEGEL
* TNC Applies. Valid for new users from 11 to 18 May 2020 only.