Amidst the current climate, you now have a legitimate reason to be glued to your gaming consoles. With games like Animal Crossing: New Horizons taking the switch world by storm, this is the best time to get yourself a Nintendo Switch Lite. This gaming device can support an extensive library of single-player games, is extremely portable and can even be used with other Switch consoles via game sharing.
Think the Nintendo Switch Lite may just be a temporary buy? Think again. Read on for our (unbiased) Nintendo Switch Lite review. We'll highlight other uniquely Singaporean situations where you'll be thankful for Nintendo's newest gaming console!
Nintendo Switch Lite review for typical Singaporean moments
1. While waiting for the GF to finish shopping
Seven hours of gaming time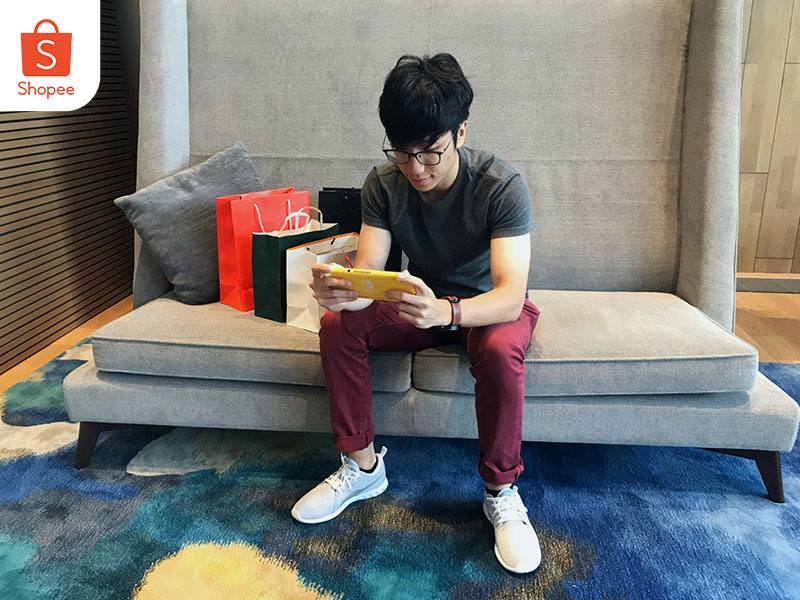 Long shopping trips leaving you bored to tears? With the Switch Lite's extensive battery life, you can enjoy a satisfying gaming session instead of idling in the 'Boyfriend Corner'! Armed with up to seven hours of gaming time on a full charge, the Switch Lite ensures you stay entertained, regardless of how long it takes your girlfriend to return with her shopping haul.
While our Nintendo Switch Lite review praises the console's battery life, there's no way it's surviving seven hours with a graphically intensive game on maximum brightness. Check out this list of best power banks so you can charge anywhere on the go!
2. When you just BTO-ed and don't want a TV
Built-in controllers and a sharper screen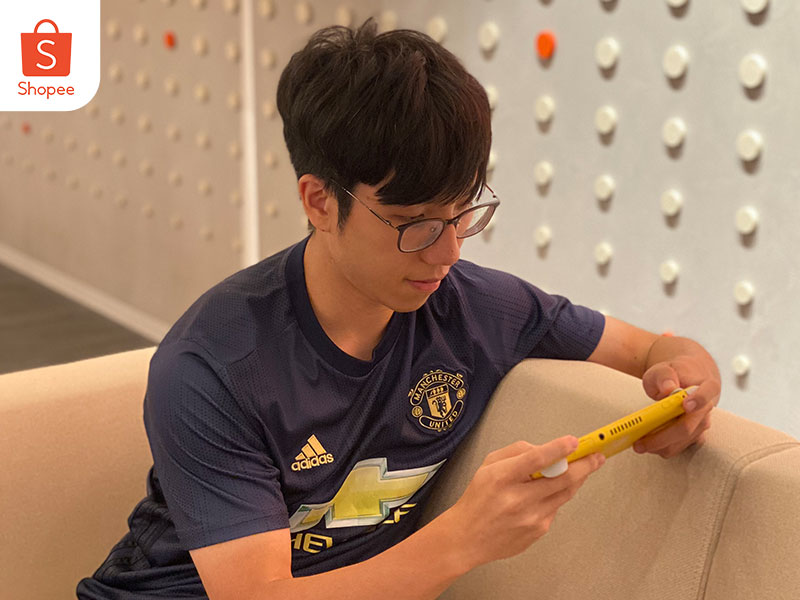 Before you dismiss the Lite as a Switch that can't well, switch, hear us out! You may in fact, not need to dock it to a television at all! That's especially so if you prefer watching shows on your laptop and haven't watched TV in forever.

With BTO flats already costing a bomb, buying a costly smart TV that you wouldn't watch much may not be the best idea. So why not opt for a Nintendo Switch Lite instead? Possessing the same specifications as the original Switch, the Switch Lite guarantees you're getting the same (if not better) portable gaming experience. Enjoy Switch Lite's handheld-friendly features with built-in controllers and a screen with higher pixel density.

3. While waiting for your friends to take that perfect IG shot
Lightweight, compact and portable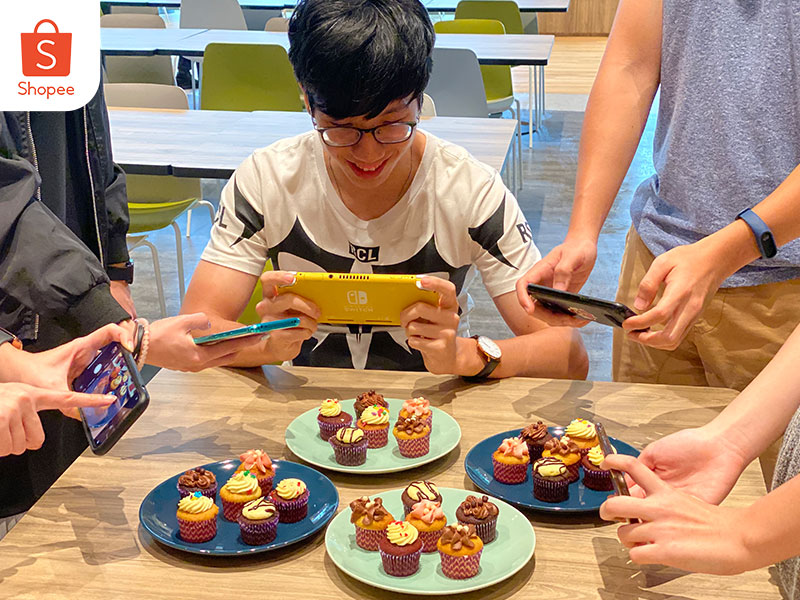 A huge complaint of the original Switch was its overall clunkiness that often made gaming on the go inconvenient. Given the Switch Lite's smaller dimensions (208mm x 91mm x14mm) and light weight at 277g, handheld gaming has never felt more comfortable! Instead of feeling unwieldy, carrying the console around in our pockets throughout our Nintendo Switch Lite review felt natural and intuitive.
Have you ever gotten bored of watching your friends make micro-adjustments while framing the perfect Instagram shot? Instead of sitting idly by, why not get out your Switch Lite to work on that ever-growing backlog! Whipping it out of your pocket and playing on it feels as lightweight and compact as a smartphone.
4. While queuing for food or drinks
Extensive library of casual games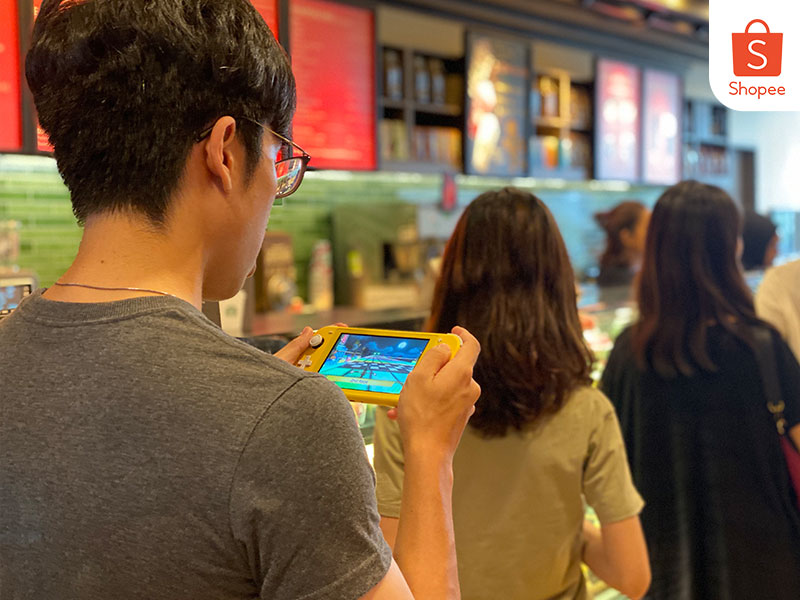 In our opinion, there was no better time to play the Nintendo Switch Lite than when we were queuing in line for our favourite drink. With the Switch Lite's extensive library of casual games that are perfect for short 15 minute bursts, you'll definitely be spoilt for choice! From nailing combos in Mortal Kombat 11 to designing levels in Super Mario Maker 2 (both available on GameXtreme.sg), these titles are made better with the Switch Lite's handheld-friendly refinements. Take advantage of the cross-shaped directional pad for easier in-game navigation and a narrower frame that makes it easier to reach for the touch screen!
5. To dodge unwanted conversations at family gatherings
More than just a single player console

Contrary to popular opinion, the Switch Lite doesn't restrict you to handheld mode! With an extra pair of joycons, you're free to play games in tabletop mode. This lesser known feature can be an absolute lifesaver during family gatherings when your nosy relatives bug you about career and marriage prospects! Simply hand them a joycon and sidetrack them with an engaging game of Mario Kart 8 Deluxe (available on GameXtreme.sg).
6. When the entire household loves gaming on the Switch
Game sharing and Nintendo Family Membership Plan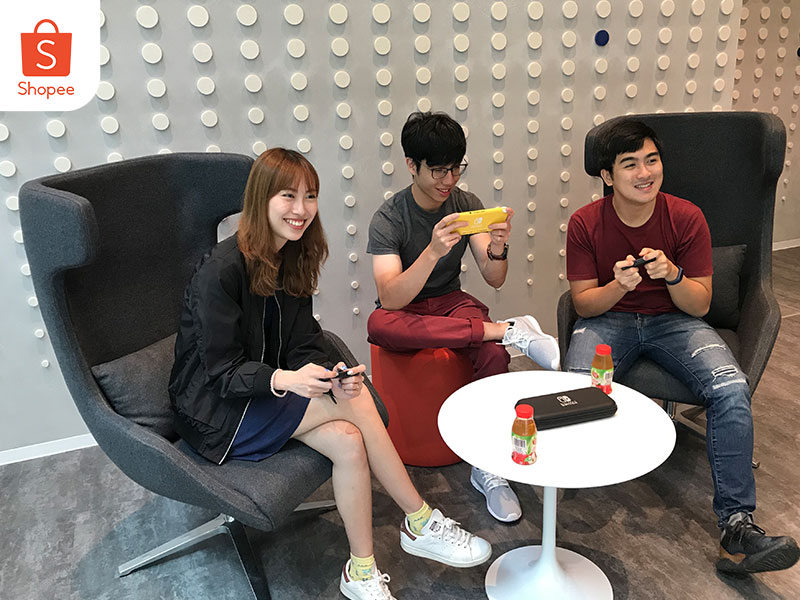 Already own a Switch and think you don't need a Switch Lite? Think again! With the wealth of quality single player titles and multiplayer games, it can be difficult ensuring everyone has a fair turn at playing, especially if you belong in a household of Switch fans. Fortunately, Nintendo's Family Membership Plan accommodates this and lets up to eight accounts gain access to handy features like online multiplayer and game-sharing! This allows everyone to enjoy games like Pokemon Mystery Dungeon Rescue Team DX (available on GameXtreme.sg) even if you're playing on two different consoles.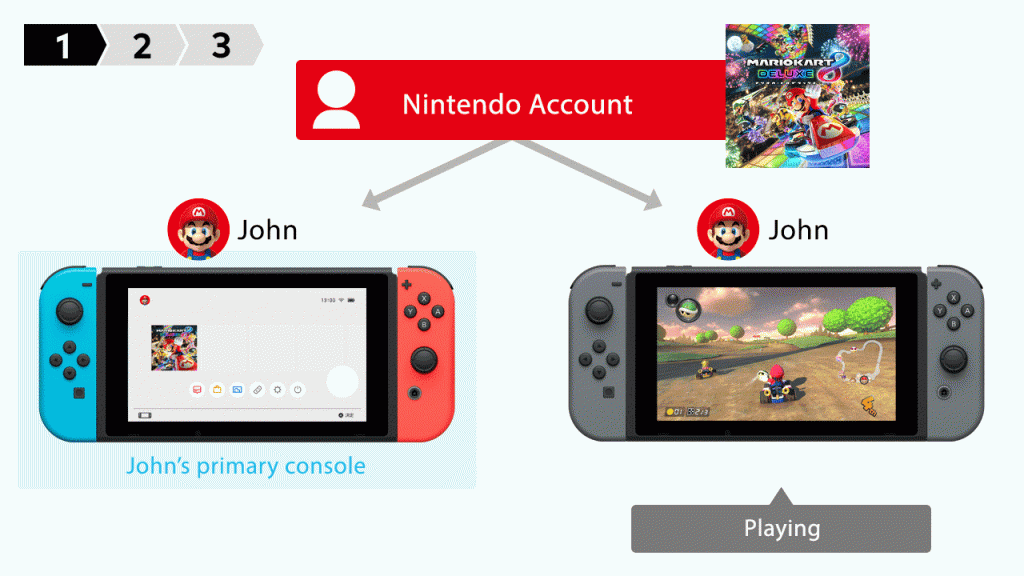 Wondering how game sharing works? Simply designate one console as the Primary Switch and the other as the Secondary Switch. Then, sign into the Nintendo account that doesn't own the title on the Primary Switch. Following this, sign into your game-owning account on the Secondary Switch. Now you can juggle digital games across multiple accounts and Switch systems as you load up the same game on both your Switch and Switch Lite!
Nintendo Switch Lite at a glance for tech savvy buyers
Specifications
Nintendo Switch Lite
Price

$319

Screen

5.5 inches, LCD Touchscreen, 1280 X 720 resolution

Storage

32GB built-in storage

(expands up to 2TB via microSD card)

Battery

3570mAh battery, 3 to 7 hours of on-screen time

Weight

277g

Dimensions

208mm * 91mm * 14mm

Console design

Directional pad for greater control

Quiet and tactile buttons

Comes in 3 colours; Turquoise, Yellow and Grey
Our verdict
All in all, we had a blast reviewing the console during our Nintendo Switch Lite review as it brought back fond memories of the days when handheld gaming was popular. While the Switch Lite may not have the docking capabilities of the original, it's definitely worth owning if you miss the good old DS and Game Boy days. Nintendo has crafted a spiritual successor with handheld refinements that makes holding the Switch Lite intuitive and optimal for on the go action!
Convinced by our Nintendo Switch Lite review but still deciding on which home console to purchase? Let our comprehensive guide to the best gaming consoles fill you in! Don't forget to check out other electronic deals from our Shop From Home sale. Alternatively, if you're thinking of stocking up on fun multiplayer games, browse GameXtreme.sg's collection for some Nintendo Switch games that everyone will have a blast with.
This article was updated on 30-03-2020. Additional research and updates done by Rajveen Kaur Aujla.