With close to 100 million units sold, it's safe to say gamers love the Nintendo Switch! Despite having less firepower than the Xbox Series X and PlayStation 5, the Switch has dominated thanks to its incredible versatility and impressive game library like Animal Crossing New Horizons and Mario Kart 8. Given the recent announcement of the Switch OLED, Nintendo has once again drawn attention to its hybrid console! Is the Nintendo Switch OLED worth it just for a screen swap or has Nintendo done it again with its incremental and thoughtful upgrades? Read on as we cover what you need to know in our in-depth Nintendo Switch OLED review!
Nintendo Switch OLED review: What's new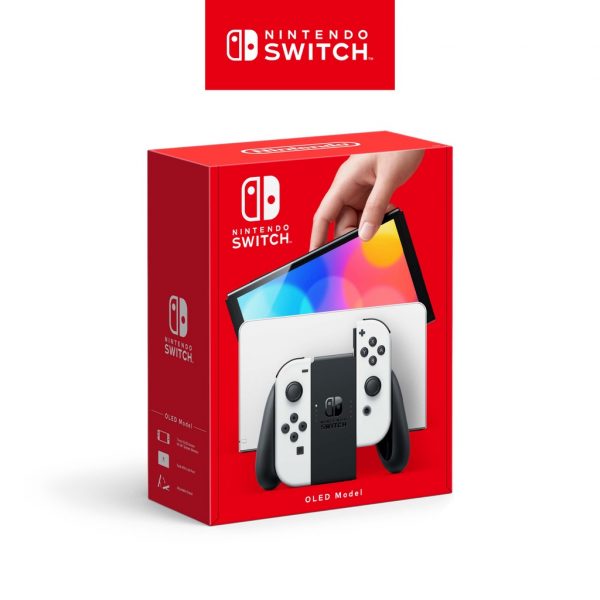 The new Nintendo Switch OLED (available on Nintendo Official Store Singapore), which was released in October 2021, comes with lots of new features you'll love. From more storage options to a stunning 7-inch screen, the Nintendo Switch OLED definitely has additional benefits that make it a worthy purchase.
Double the internal space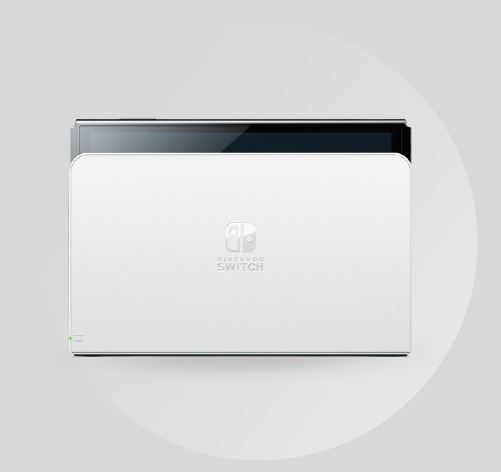 By doubling the internal storage to 64GB, you now have even more space to store your favourite games. Even though most Nintendo Switch OLED reviews might write this off as a minor memory upgrade, sufficient internal storage is actually essential in running your Switch games optimally. Your games are proven to download faster and load quicker when you installing them directly in your console instead of an SD card! Don't believe us? Check out the video below.
LAN port for lag-free online gaming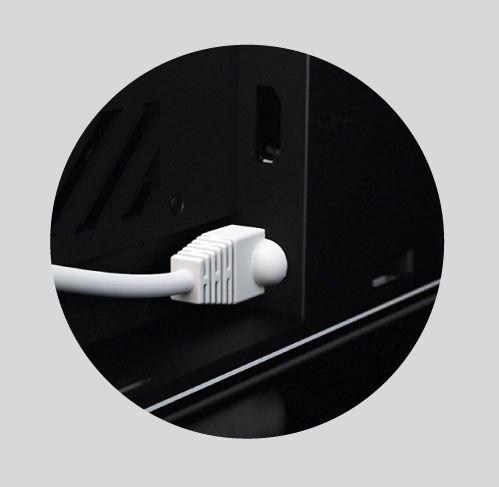 If you're big on gaming online, you'll understand that WiFi connections can lead to potential delays in your input. From missing shots on Splatoon 2 to falling off stages in Super Smash Bros Ultimate (both available on Nintendo Official Store Singapore), lag is frustrating to deal with. Fortunately, the Nintendo Switch OLED includes a LAN port on its dock so you can game without any latency issues in TV mode. Additionally, if you're a regular Nintendo eShop patron, you can make use of the LAN port to download huge games in a jiffy!
Sturdier kickstand for table top gaming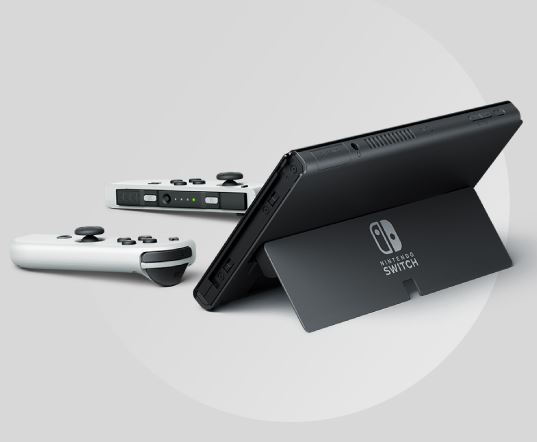 Ready for an impromptu tabletop multiplayer gaming session? Say goodbye to custom kickstands and take advantage of the Nintendo Switch OLED's brand new kickstand. While serviceable, the original Switch's kickstand was flimsy and left a lot to be desired. The Nintendo Switch OLED fixes this by introducing a wide kickstand like the one you'd find in a Surface Pro. It extends across the bottom of your console so it fully supports your console. Also, the kickstand is fully adjustable so you're free to enjoy gaming at various viewing angles!
Louder and clearer speakers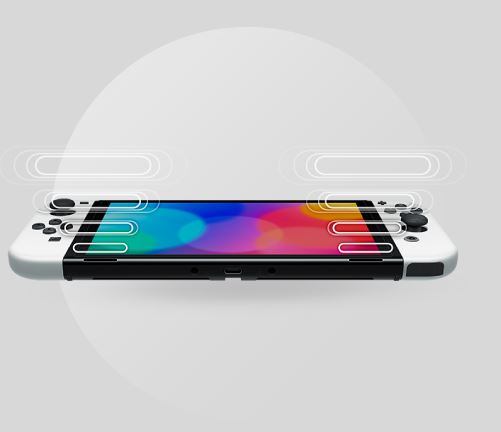 One addition that might fly under the radar among Nintendo Switch OLED reviews is its new stereo speakers. This is fantastic news for handheld and tabletop gamers as the classic Switch had crackling issues when the action got loud. With these new on-board speakers, you can enjoy clear audio even with the volume cranked up!
Gorgeous 7-inch OLED screen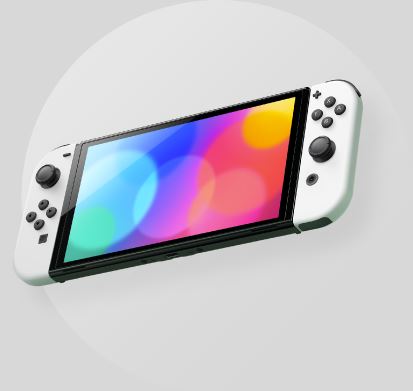 This Nintendo Switch OLED review wouldn't be complete without covering its flagship feature! If you regularly game on the go, the Nintendo Switch's OLED panel will feel like an answered prayer. Gone are the thick bezels surrounding the Switch's display as the Nintendo Switch OLED features a vibrant 7-inch OLED screen. By being a whole two centimetres wider than its predecessor, all that detail is no longer cramped on such limited screen real estate. Games like Super Mario Odyssey will benefit from this as the minute details of its huge worlds sometimes get drowned out on tinier screens! 
A new display also means crisper shades and eye-popping colours. By harnessing the power of OLED technology, colours appear extra vibrant thanks to the unlimited contrast that each self-illuminating pixel brings. This is noticeable in games like Breath of the Wild (available on Nintendo Official Store Singapore), where the dynamic weather lets you fully admire fiery sunsets and pitch-black nights in all their glory!
Nintendo Switch OLED review: Best games to play
Psst, having trouble visualising the dramatic change an OLED panel will make? Don't worry, this Nintendo Switch OLED review includes our favourite games that'll make the most out of the beautiful OLED display. From colourful worlds to explore to dynamic action set pieces, here are the best Switch games to play on your brand new Nintendo Switch OLED console.
1. Hades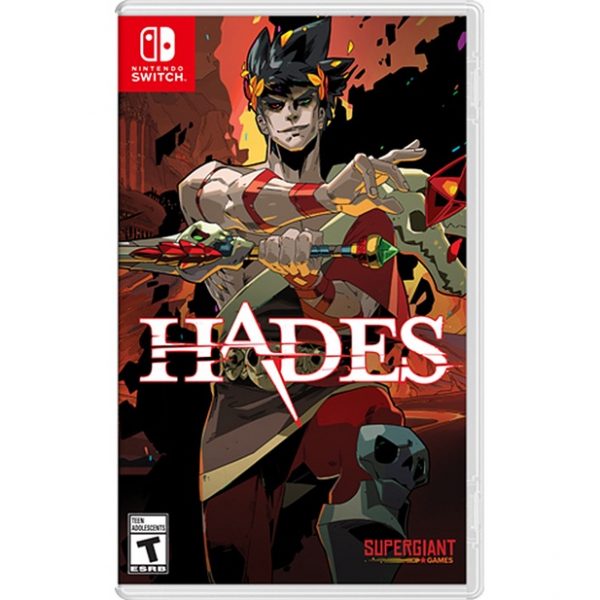 Of all the games available, we're looking forward to testing this game the most in our Nintendo Switch OLED review. With tonnes of enemies flooding the screen and detailed artwork littered throughout the underworld, Hades (available on GameXtreme.sg) is certainly a game that takes advantage of the visual upgrade! Each hand-painted environment feels like it's popping out of your console as the OLED screen brings out the best of Hades' atmosphere. This immense detail also helps as you're dodging attacks and battling your way out of hell.
2. Monster Hunter Stories 2: Wings of Ruin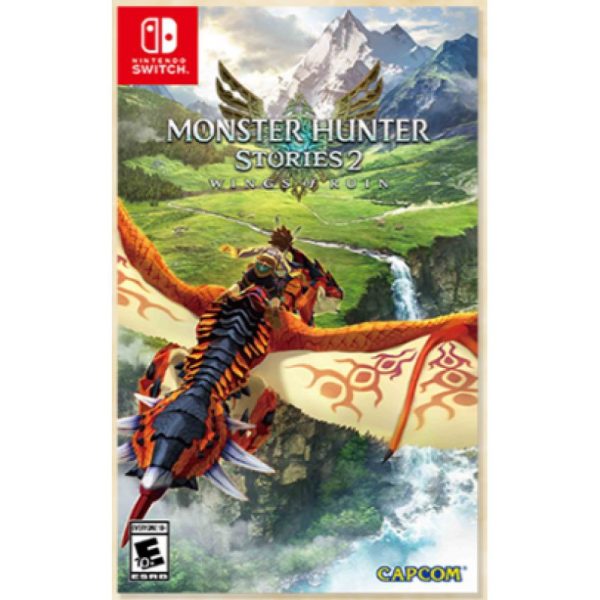 When it comes to stylised visuals, Monster Hunter Stories 2: Wings of Ruin (available on GameBusted) takes the cake with its anime-inspired design that immediately stands out on an OLED display. From slaying mythical beasts to completing side quests, Monster Hunter showcases the graphical processing power of the Switch in the sheer number of things you can do while travelling across vast open areas. The deep blacks and vibrant contrast brings your lovable monsties to life as you customise and train them!
3. Super Mario Odyssey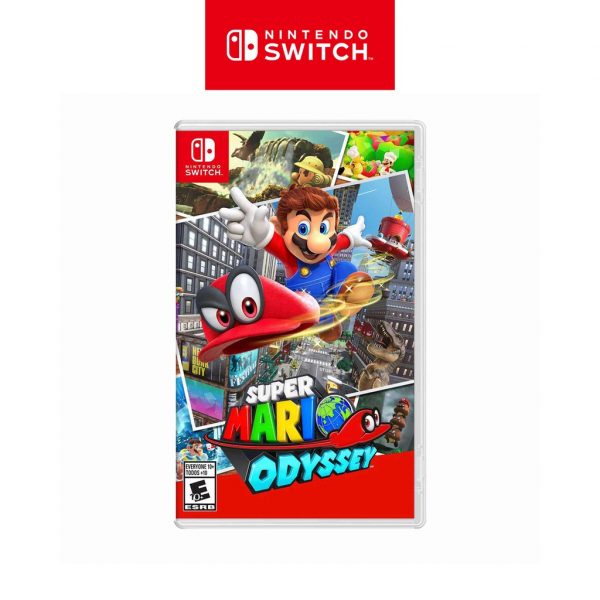 While fans often say Super Mario Odyssey (available on Nintendo Official Store Singapore) is best enjoyed on a big screen television, we dare say playing it on the Nintendo Switch OLED comes pretty close to recreating that feeling of magic. From lush jungles to bustling cities, Super Mario Odyssey populates its levels with plenty of details that come to life when you're playing on an OLED screen. This makes exploring the sandbox environment all the more fun as you gawk at the bright visuals and vivid colours while navigating past them! 
4. Just Dance 2022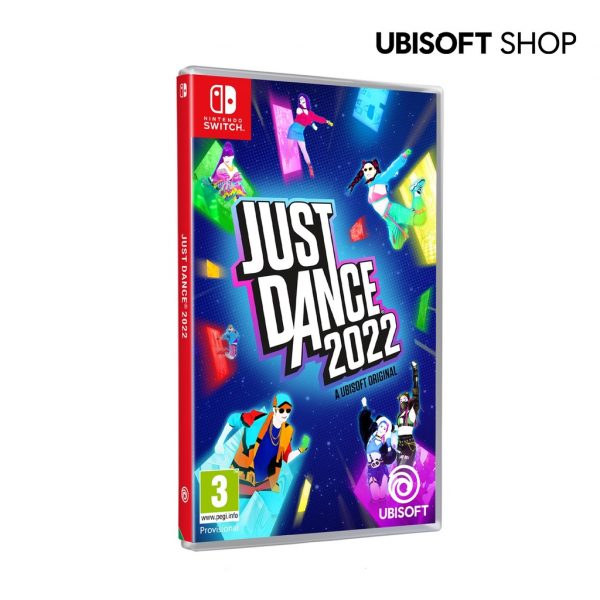 It's time for a dance battle! With over 138 million players worldwide, Just Dance 2022 (available on Ubisoft Official Shop) is definitely an all-time favourite game to play on the Nintendo Switch OLED. Featuring 40 hot new tracks of all the latest chart-topping hits and three game modes, you'll have a fun time ahead! Want to start your own routine and keep yourself motivated by tracking the calories burnt? Then the Sweat Mode is for you. Prefer dancing with your friends? Try the Co-op Mode! Additionally, there is also a Kids Mode that caters to the needs of the youngest of players. Just Dance 2022 is also compatible with The PlayStation Camera on PS4 and the Kinect sensor on Xbox One. 
5. Pokémon Brilliant Diamond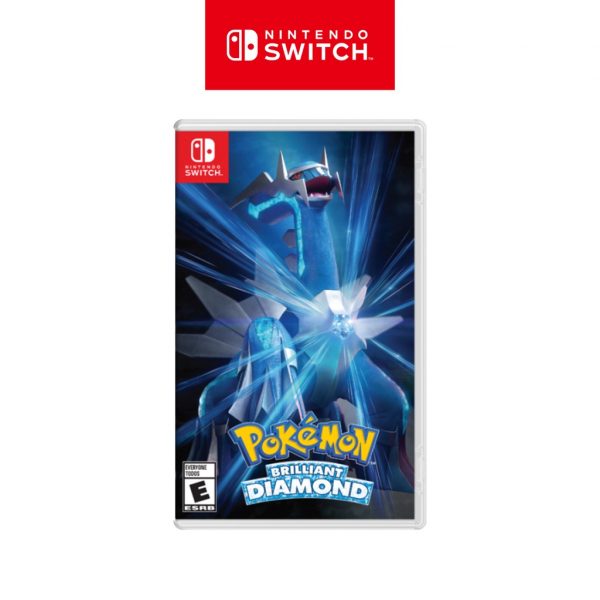 Another game we're excited to play on the Nintendo Switch OLED is Pokémon Brilliant Diamond (available on Nintendo Official Store Singapore) which will be released on 19 November 2021. In this new installment of Pokémon Brilliant Diamond, there is a revamped Grand Underground where you can dig up Pokémon Fossils and create your own secret base. There is also a Super Contest Show where you can show off your dance moves. The best update of all? You can now walk with your Pokémon, change up your style, and customize your Poké Balls! This has got to be the best Pokémon game yet!
Nintendo Switch OLED Review: Comparing with Nintendo Switch Lite & Nintendo Switch Gen 2 
With three Nintendo Switch models now on the market, it can be confusing when deciding which is best for you. Thankfully, our Nintendo Switch OLED review's comparison table highlights their differences — read on for price variations, display comparison, and battery life.
TL;DR, if you're looking for the best overall Nintendo Switch experience, the Nintendo Switch OLED is your best bet for a clearer display and longer battery life! Can't wait for it to release and want to save a pretty penny? Go for the Nintendo Switch Gen 2 (available on Nintendo Official Store Singapore) instead. If you're a huge handheld gamer, give the Nintendo Switch Lite (available on Nintendo Official Store Singapore) a shot!
| | | | |
| --- | --- | --- | --- |
| Model | Nintendo Switch OLED | Nintendo Switch Lite | Nintendo Switch Gen 2 |
| USP | The Switch but bigger and brighter | Lightweight and optimal for handheld gaming | Perfect for gaming on the big screen and on the go |
| Price | $350 USD (~$470) | $269 | $439 |
| Display | 7-inch OLED touchscreen | 5.5-inch LED touchscreen | 6.2-inch LED touchscreen |
| Resolution | 720p handheld / 1080p docked | 720p handheld / cannot dock | 720p handheld / 1080p docked |
| Battery Life | 4.5-9 hours | 3-7 hours | 4.5-9 hours |
| Weight | ~420g | ~280g | ~400g |
| Storage | 64GB | 32GB | 32GB |
Make your best choice with our Nintendo Switch OLED review
Is the Nintendo Switch OLED worth it? From the rich colours of the OLED display to its trusty kickstand, this is definitely the best Nintendo Switch console to own right now. If you're looking for Switch accessories like Nintendo Switch OLED cases and pro controllers,  the Nintendo Official Store Singapore is a good place to start. Wondering what types of games to get after securing your new Nintendo Switch OLED? Check out these best Nintendo Switch party games that'll liven up any gathering. Alternatively, you can work up a sweat with these best Nintendo Switch exercise games.
This article was updated on 17 November 2021. Additional research done by Gabriel Choo.