Moisturisers, as the name suggests, are used to hydrate the skin. But not all moisturisers are created equally. Which is why shopping for the best face moisturiser for your skin type can be quite a challenge. However, there's no need to sweat it! Simply follow our guide to find the most suitable moisturiser for your skin!
Cream moisturisers for dry or mature skin
If you suffer from dry and flaky skin, you need an intense moisturiser that can penetrate deeper into your skin and hydrate from within. Lightweight moisturisers will only sit on the surface of your skin. Choose cream moisturisers that are thicker in texture and have a higher oil to water ratio. Such rich consistency is also beneficial for mature skin which tends to produce lesser oil naturally.
1. Origins Ginzing Energy Boosting Moisturiser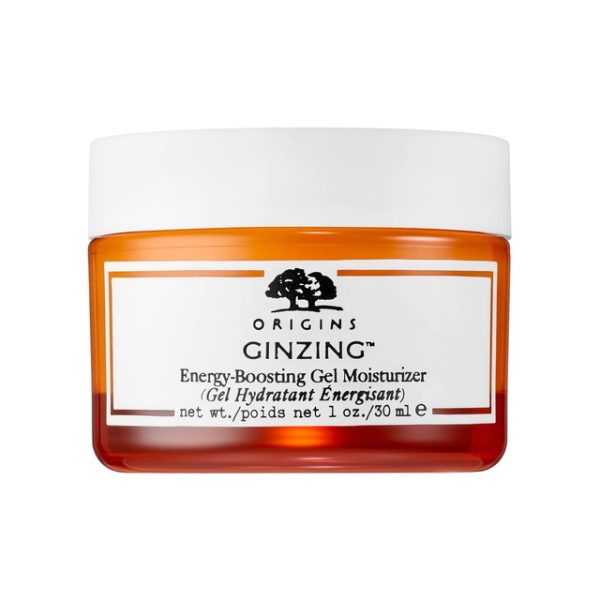 We understand how unbearable it can be when your skin is parched and feels tight all around. Which is why the
Origins Ginzing Energy Boosting Moisturiser
(available on
SHICARA
) is the best face moisturiser to help plump your skin! This ultra-rich cream moisturiser contains caffeine and ginseng to revitalise your skin. Moreover, it's designed with the Hydra Hug Technology that helps to bind the skin cells closer together to prevent excessive moisture loss. Plus, it comes without the addition of sulfates and parabens, so you can use this moisturiser with peace of mind!
2. Olay Regenerist Micro-Sculpting Cream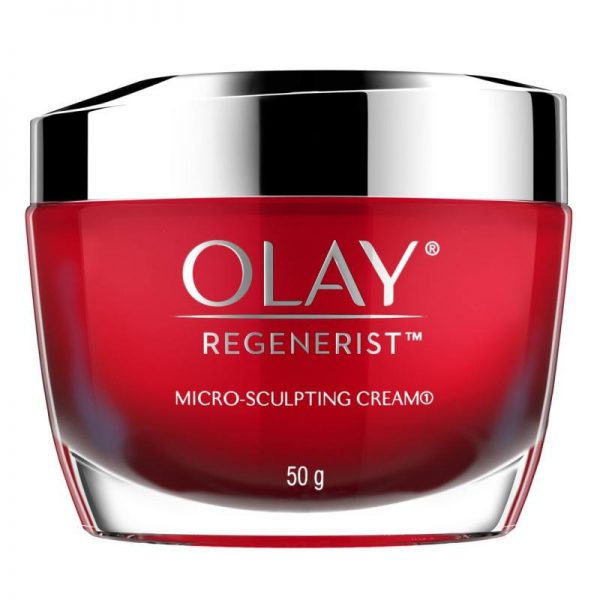 Sagging skin, wrinkles and fine lines are inevitable as your skin ages. However, those with dry skin may find that their skin ages faster due to the low production of oil that's essential in keeping the skin smooth and supple. Nonetheless, using the right moisturiser such as the
Olay Regenerist Micro-Sculpting Cream
(available on
Olay Official Store
) can help to slow down premature ageing.
This is one of the best face moisturisers for dry and mature skin. It boasts a high concentration of Amino-peptide Complex that helps to renew the skin's surface to reveal a more refined complexion. Additionally, it contains olive oil extracts to promote deeper penetration into the skin, allowing hydration from within. The results? Firmer skin with less prominent fine lines!
3.

Mamonde Vital Vitamin Cream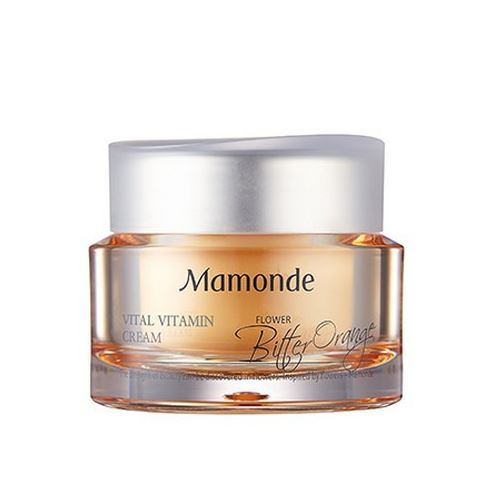 Do you often hear your friends commenting that you look tired, or do you feel that your skin looks dehydrated and rough? It is very common to have dry and fatigued skin, especially with the humid weather in Singapore. The
Mamonde Vital Vitamin Cream
was released last year (2019), and it aims to recharge your dull skin and bring back that glow! One of the key ingredient in the formula is the bitter orange flower, which are known to be effective in delivering hydrating moisture to the skin.
On top of that, the cream also contains a 7-Vitamin Complex and Vitamin Capsule for antioxidation, providing your skin all the vitamins it needs to look energized and less dark. If you are worried about the sticky feeling some other moisturisers leaves on your skin, you don't need to worry about the Mamonde Vital Vitamin Cream. It has a water-gel like texture that is easily absorbed into the skin, and your skin will feel smooth and supple in no time at all!
Gel moisturisers for oily skin
Think there's no need for a moisturiser since you've got oily skin? Think again! Moisturisers are a must-have even for oily skin as external factors such as UV rays and pollutants can weaken your skin's natural moisture barrier. This may cause your skin to produce even more oil than usual. Instead, use a lightweight gel moisturiser to avoid looking like a greasy hot mess. It'll also help to balance your skin's sebum production by keeping it hydrated all day!
4. Neutrogena Hydro Boost Water Gel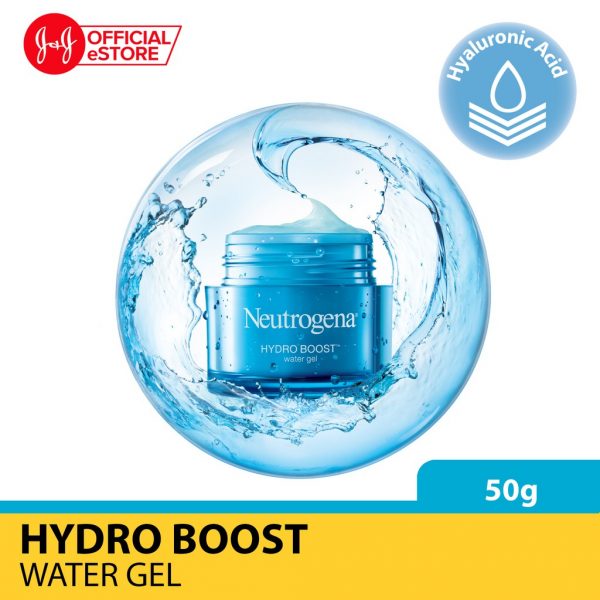 Hate the feeling of slapping thick and sticky moisturisers on your skin? So do we! Which is why we are absolutely in love with the
Neutrogena Hydro Boost Water Gel
(available on
Johnson & Johnson Official Store
). This lightweight gel moisturiser feels amazingly refreshing on the skin. Also, it enhances your skin's water retention capabilities to lock in moisture for a supple and plump complexion. Moreover, it has an oil-free, non-comedogenic formula which makes it the best face moisturiser for those with super oily or blemish-prone skin.
5. Kiehl's Ultra Facial Oil-Free Gel Cream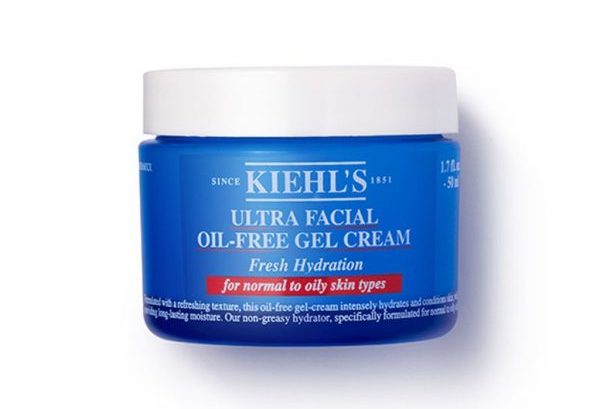 The
Kiehl's Ultra Facial Oil-Free Gel Cream
(available on
NANA MALL
) is a godsend for those with oily skin type. This oil-free formula works together with your skin's natural lipids to reduce excess shine while regulating sebum production. It's made from Imperata Cylindrica Root Extract which contains potassium that provides lasting hydration for oily skin. Additionally, it contains Glacial Glycoprotein which is known to boost water retention. Did we also mention that it's non-comedogenic? That means you don't have to worry about clogged pores and pimples! This best face moisturiser for oily skin will definitely keep your skin well hydrated even after wearing
makeup
for the whole day!
6.

La Mer The Moisturizing Soft Cream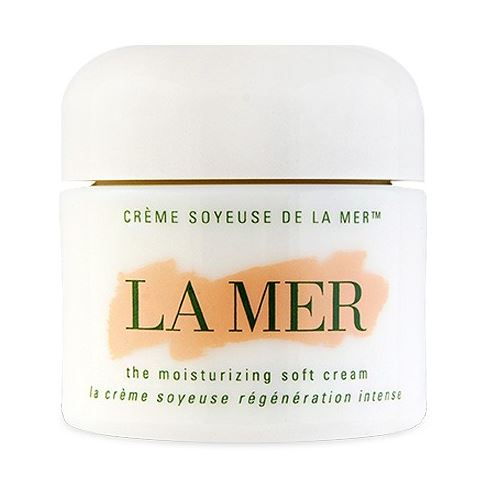 La Mer The Moisturizing Soft Cream
is a perfect night moisturizer for those with very oily skin because of it's new formula which is much lighter than the original Crème De La Mer, and hence will not clog the pores and cause breakouts. The moisturiser contains sea kelp-infused Miracle Broth, which helps to sooth redness and replenish lost moisture, giving that instant glow in the skin. One of the other key ingredient inside is the Lime Tea Extract, which has anti-oxidant properties to neutralize free radicals, enabling the skin to focus on renewal and repair.
For ladies that prefer scented skincare, you will be glad to know that the La Mer The Moisturizing Soft Cream has a nice floral, powdery scent. Application of the cream on your skin also leaves a luminous finish without looking greasy at all.
Liquid moisturisers for normal skin
Skipping your face moisturiser is not an option even if you've well-balanced, normal skin. That's because your skin can get fatigued after being exposed to external irritants. Using the best face moisturiser for your skin type can help support your skin's moisture barrier and beat skin fatigue. We suggest going for a liquid moisturiser if you've normal skin. Most liquid moisturisers contain a high percentage of hydrating ingredients and also have a lighter consistency than cream moisturisers.
7. MIZON Hyaluronic Acid 100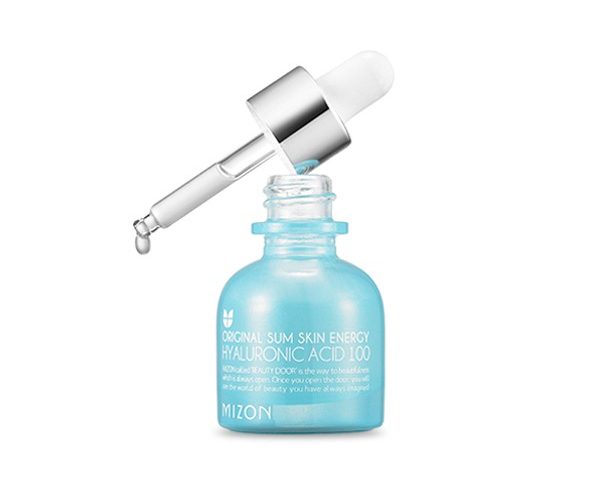 Hyaluronic acid is one of the most critical ingredients in any moisturiser to help deliver deep hydration straight into the skin. Did you know that one gram of Hyaluronic acid can hold up to six litres of water? Yes, you read that right! This is why the
MIZON Hyaluronic Acid 100
(available on
MIZON Studio
) is the best all-in-one liquid face moisturiser for normal skin. It's all you need to maintain your skin's balance and enhance elasticity for a beautiful complexion. We suggest drenching your face in a moisturising face mist, such as the
Avene Thermal Spring Water
(available on
Eau Thermale Avène
) before applying Mizon's Hyaluronic Acid for even better results.
8. The Ordinary 100% Plant-Derived Squalane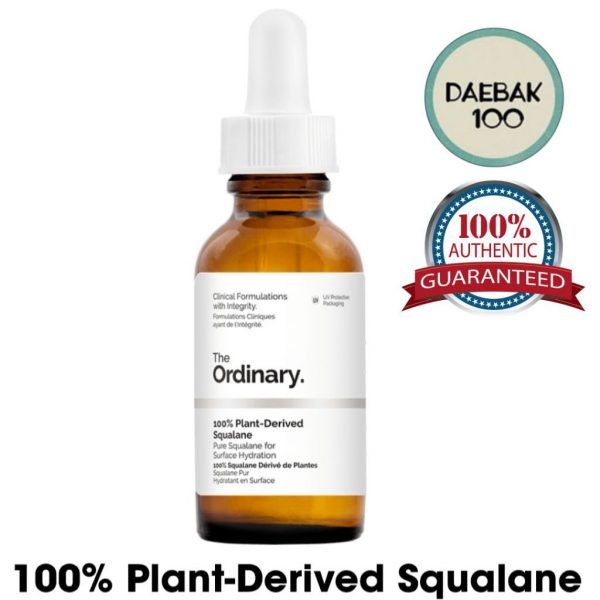 Squalane is a non-comedogenic component that can be found naturally in our skin. This makes it an excellent hydrator that helps prevent hydration loss and improve suppleness.
The Ordinary 100% Plant-Derived Squalane
(available on Hush.sg
) is a pure concentration of this potent ingredient to help enhance overall hydration for the skin. This best face moisturiser for normal skin type can also be applied on chapped lips and dry hair for glossier locks! It's no wonder this moisturiser is highly raved among the online beauty community!
9. Clarins Hydra-Essentiel Moisturiser and Cooling Gel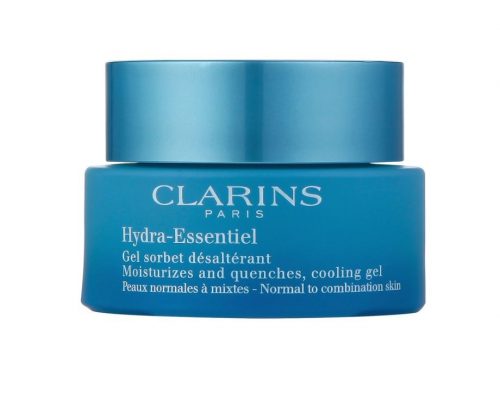 Firstly, this moisturiser is perfect for ladies with normal to combination skin because it is non greasy and sticky, and glides on perfectly without leaving any tacky feeling. As the name suggests, application on the skin absorbs quickly and leaves a cooling sensation, making you feel refreshed and soothed especially in the humid Singapore climate.
Beside this, it also contains key ingredients like the leaf of life extract (also known as Kalanchoe Pinnata) which is known to help boost the skin's natural hydration mechanisms, and the beautyberry, which is used for its anti-inflammatory and veinotonic properties, providing your skin the natural radiance it needs. The
Clarins Hydra-Essentiel Moisturiser and Cooling Gel
is also very lightweight and perfect for use under makeup.
Fragrance-free moisturisers for sensitive skin
Picking the right moisturiser for sensitive skin can be tricky because there are so many harsh ingredients to avoid. Which is why we believe the best face moisturisers for sensitive skin should contain minimal ingredients that are as natural as possible.
Pro tip: If you have extremely sensitive skin, it's advisable to do a patch test before you start using a new face moisturiser. Take a pea size amount of the product and apply it to a small area inside your elbow. Check for skin irritation or allergies after 24 hours. If there are none, proceed to do a patch test on the underside of your jaw. Wait another 24 hours to ensure there's no reaction before using the product all over your face.
10. Make P:rem Relief Moisturising Cream 12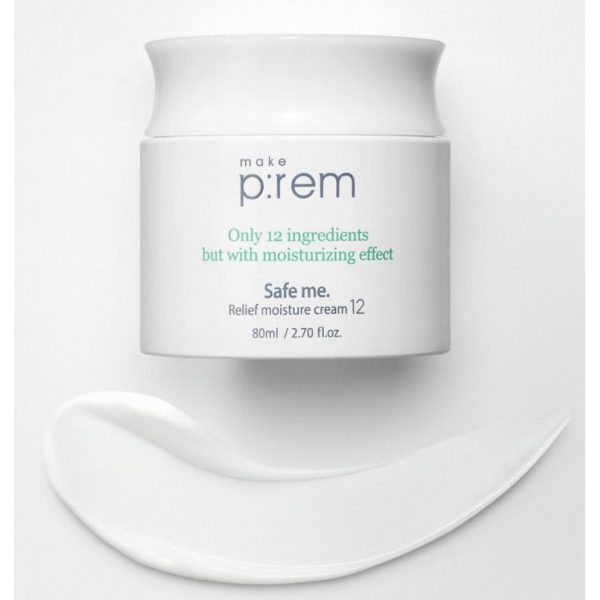 The
Make P:rem Relief Moisturising Cream 12
(available on
COCOMO
) is created for those with hyper-sensitive skin in mind. Each of the 12 ingredients were tested to be safe, gentle, non-irritating and of low health risk. Despite its simple ingredients list, this best face moisturiser for sensitive skin provides gentle hydration and acts as a protective barrier for your skin against environmental stressors. And of course, it's also paraben, sulfate and synthetic dye-free!
11. Avène XeraCalm A.D Lipid-Replenishing Balm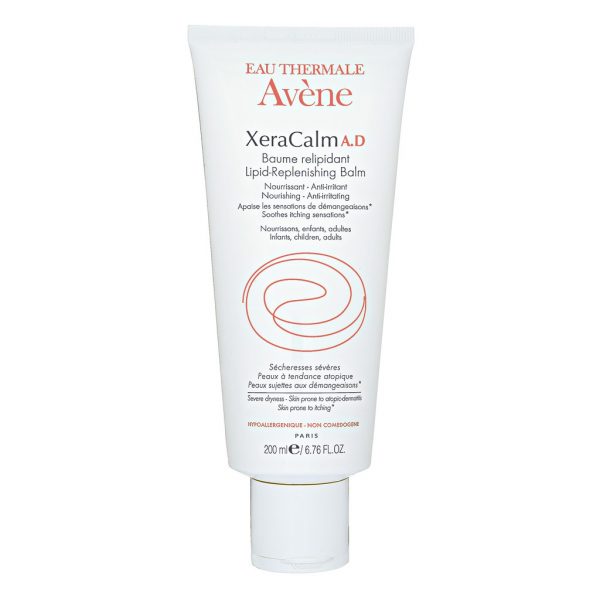 Avène is one of the most highly trusted brands among those with sensitive skin. It has a whole range of skincare products that are fragrance-free and parabens-free. Of those, the
Avène XeraCalm A.D Lipid-Replenishing Balm
(available on
COSME-DE.COM Official
) is our top pick for sensitive skin types. Created with I-Modulia biotechnology, this face moisturiser helps to soothe redness and irritation. In addition, it also contains Cer-Omega to promote skin repair and strengthen the protective hydrolipidic film. Even those with dry, atopic-prone skin will fall in love with this gentle face moisturiser!
12.

Dermalogica Super Rich Repair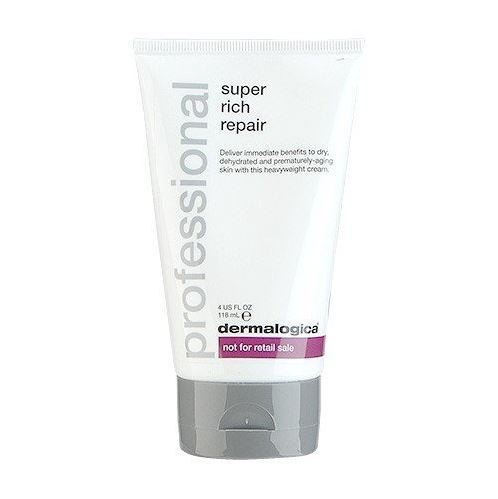 The
Dermalogica Super Rich Repair
moisturiser is famous for its super creamy and thick texture, which helps to even out the dryness in skin and keep them looking soft and supple. Although it is is heavier on the skin, it does not clog the pores and cause breakouts. This will be more suitable for use as a night moisturiser. Containing Shea Butter and Allantoin, these ingredients help to provide moisture and anti-aging benefits to the skin. On top of that, it is also fragrance free, which minimises irritation to the skin and leaves it feeling plump and smooth throughout the day. The cons of this moisturiser? It is slightly on the pricey side, and might not be very suitable as a pre-makeup moisturiser due to its thicker consistency.
13.

Clinique ID Hydrator
One of the common issue ladies face is trying to find a suitable moisturiser for their skin type, because everyone's skin condition varies and there is never a one "type" fits all cream. However, with the customisation capability of the
Clinique ID Hydrator
, you are one step closer towards finding that perfect fit for your skin type. The Clinique ID Hydrator series allows you to customise your moisturiser according to the main skin concerns you wish to target.
For a start, choose a base and then add your active cartridge concentration to target a specific skin concern, and you have your very own customized formula! There are a total of 5 different types of cartridges which focuses on concerns like uneven skintone and pores, fatigue, lines and wrinkles and irritated skin. Furthermore, it is also free from parabens, phthalate and fragrance, and it's lightweight texture makes it perfect as a day or night moisturiser.
Show your skin some TLC
Don't stop with just a moisturiser, there's more you can do to achieve a radiant complexion! Complete your skincare regime with our these daily skincare routine steps and try out some super easy DIY face masks to address different skin concerns. Or bring your skincare game to the next level with the best vitamins for healthier skin. For more beauty deals, join Shopee Beautyholics and enjoy exclusive perks!

This article was updated on 2 April 2020. Additional research done by Jaslynn Yeo.
---
New to Shopee? Get $7 off (min. spend $15) with code*: MOISTFACE
*TNC Applies. Valid for new users from 8 to 15 Apr 2020 only.]]>