You know its importance but do you actually practice it? Yes, we're talking about the skincare routine steps essential to maintaining a youthful and healthy complexion! Some might think that flawless skin depends on your genes. However, this is not entirely true. Flawless skin is also affected by the products you use and how often they are used. Learn about the proper skincare routine steps for day and night and start treating your skin the way it deserves to be treated!
Morning Skincare Routine Steps
Step 1: Facial Cleanser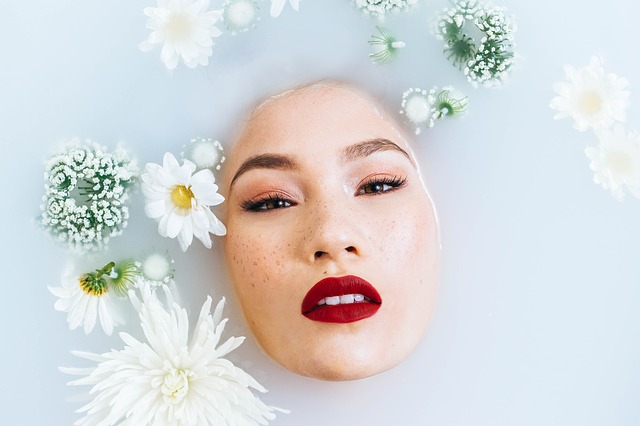 Kickstart your pampering session with cleansing. Facial cleansers remove impurities lingering on your skin, allowing better absorption of subsequent skincare products. The right cleanser will leave your skin feeling clean and refreshed!
If you've got normal skin, you can choose to simply rinse your face in lukewarm water every morning and leave the facial cleanser for your nighttime routine. Meanwhile, a facial cleanser should be chosen according to your skin type.
Step 2: Toner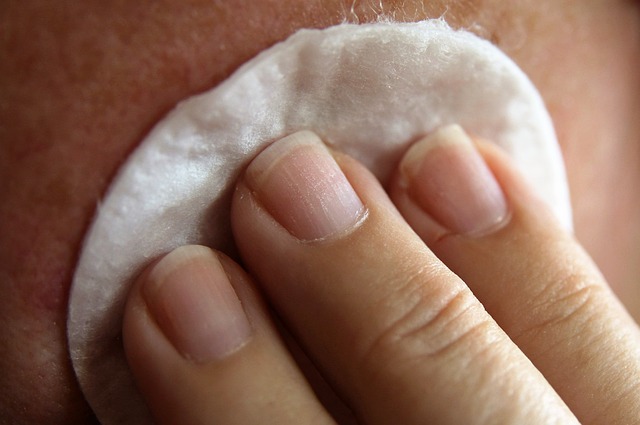 Those with oily or acne-prone skin, listen up! Never underestimate the power of toners. Toners can effectively remove makeup residue and dirt which your cleanser missed.
This skincare routine step is also vital for restoring your skin's pH balance after using facial cleansers. A good toner can also help to diminish the appearance of pores, prevent ingrown hair and moisturise the skin to keep it in tip-top condition!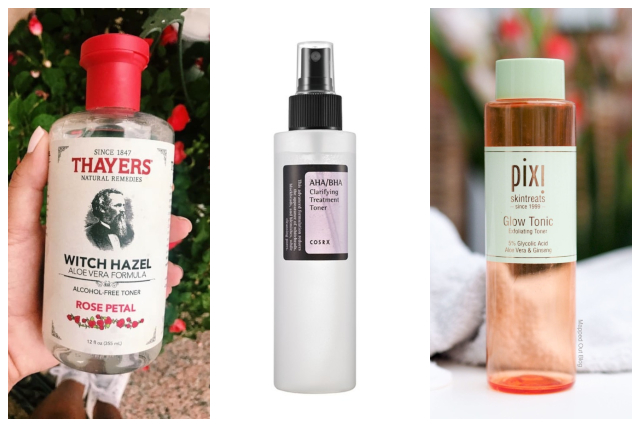 If you have sensitive skin, Thayers Witch Hazel Aloe Vera Formula Alcohol-Free Toner (available on karamartsg) is just for you! It boasts a soothing, all-natural formula that eliminates impurities without irritating sensitive skin. Those with combination, oily and acne-prone skin will appreciate the COSRX AHA/BHA Clarifying Treatment Toner (available on beautystation) which regulates sebum production without being overly drying.
Meanwhile, the Pixi Glow Tonic Exfoliating Toner (available on karamartsg) is perfect for dry and ageing skin! The combination of ginseng and aloe vera delivers excellent hydration and improves circulation for a glowing complexion. If you notice enlarged pores and experience blackhead troubles, we suggest using the Totonou Mist Cleansing Lotion (available on leadcycleofficial.sg) instead. It's formulated with 65 types of plant enzymes to deeply cleanse pores of impurities and shrink them for a smoother-looking complexion. 
Find out more about toners on our list of recommended toners for different skin types!
Step 3: Moisturiser And Serum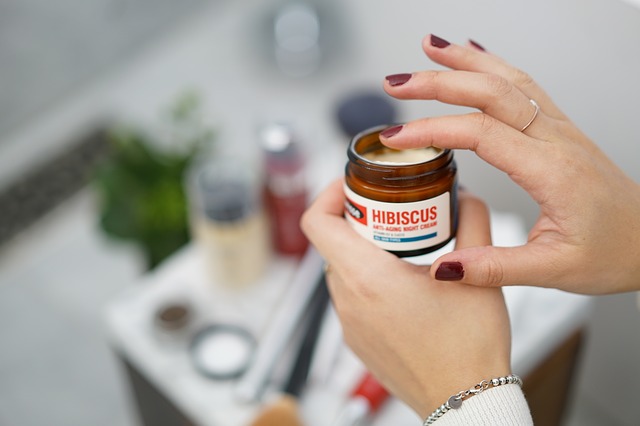 Moisturising your skin should be the utmost priority no matter your skin type! Proper moisturisation reduces the occurrence of acne or flaky skin. A good moisturiser also acts as an additional barrier and protects your skin against harmful external pollutants, which may exacerbate existing skin issues. Moisturisers keep your skin youthful and wrinkle-free as your skin stays hydrated and plump throughout the day. Invest in a lightweight moisturiser that contains antioxidants and SPF to protect your skin against free radicals and harmful UV rays.
Besides this, investing in a good moisturiser can help with your mask-ne problems. We recommend La Roche-Posay's Effaclar Duo (+) Treatment Moisturiser (available on larocheposay.sg) that can help form a barrier between the mask and your skin. This bestseller is hydrating with a non-greasy finish, allowing you to go about your day comfortably.
A good serum is also important for your face based on the skin vitamins you need the most! Serums have a thinner consistency than moisturisers and can penetrate deeper into the skin due to their smaller molecular size. Some popular serums would include Klairs Rich Moist Smoothing Serum (available on cosko), The Ordinary Niacinamide (available on cosblah) and Neutrogena Hydro Boost Capsule in Serum (available on Johnson & Johnson Official Store).
Many serums are specially formulated to address a variety of skin issues. Some issues would include wrinkles, dullness and spots. Combined with a moisturiser, this skincare step will do an excellent job in further improving skin condition and retaining moisture!
Step 4: Eye Cream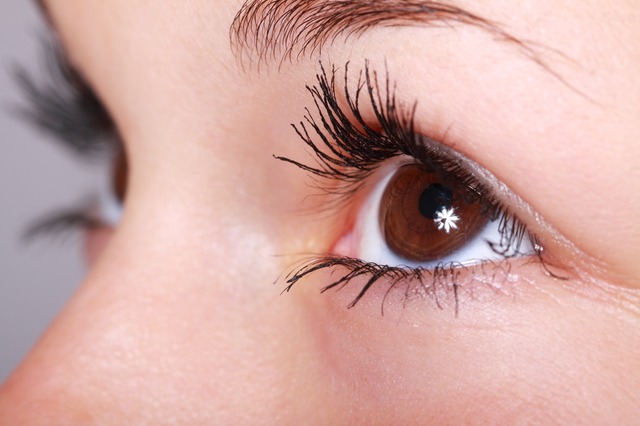 Noticing eye bags, dark circles and crow's feet? Incorporate an eye cream into your skincare routine steps to slow down signs of ageing! Eye creams are specially formulated with active ingredients to treat the delicate skin around your eyes. They contain more moisturising properties than regular moisturisers. With proper application, they can help to boost circulation around your eyes.
Want to get rid of puffy eyes and dark eye circles? Give Vichy's LiftActiv Eye Cream (available on vichy.sg) a try! It rejuvenates eye contour, smoothens wrinkles and reduces the appearance of eye bags/ dark circles. Learn about the best eye creams in Singapore now!
Step 5: Sunscreen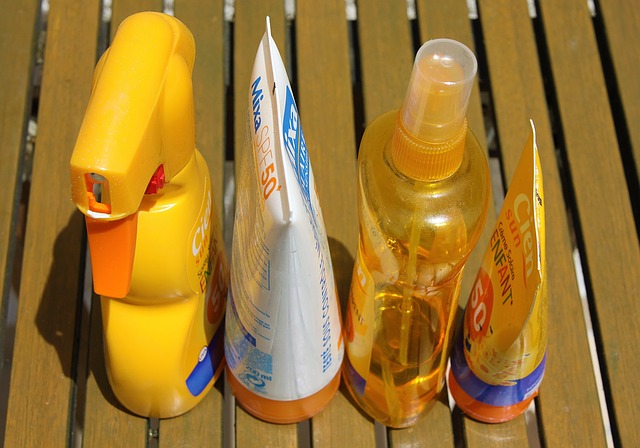 Did you know that prolonged exposure to ultraviolet rays causes premature ageing and increases the risk of skin cancer? This is why it's a big no-no to skip this skincare routine step in the day, especially if you live in a tropical country like Singapore!
Suncare is vital in defending the skin against harmful ultraviolet rays. Always apply sun protection at least 20 minutes before stepping outdoors as sunscreen needs time to be absorbed into the skin. Sunscreen also requires re-application as it becomes ineffective after a certain period of time. La Roche Posay's Anthelios Invisible Fluid sunscreen (available on larocheposay.sg) would be ideal for Singapore's climate 
To gauge how long your sunscreen will last, simply multiply the SPF value of your sunscreen by the amount of time (in minutes) it takes before you typically start to burn without protection. From sprays to lotions, discover the best sunscreens for your skin! It is light-weight, non-sticky and greasy texture. It has an invisible finish and is anti-eye stinging! 
Nighttime Skincare Routine Steps
Step 1: Makeup Remover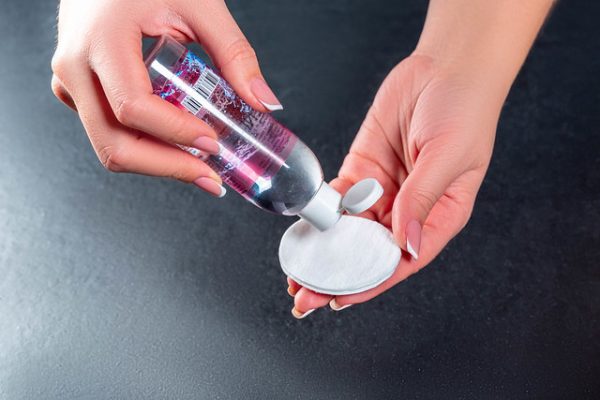 Don't overlook the importance of makeup removal in your beauty regime! Whether you're wearing light or heavy makeup, a makeup remover isn't optional, but necessary. It washes away cosmetics (even your waterproof mascara), impurities and accumulated dirt from the day. Pick the best makeup remover for your skin type and avoid clogging up your pores with makeup residue!
Step 2: Facial Cleanser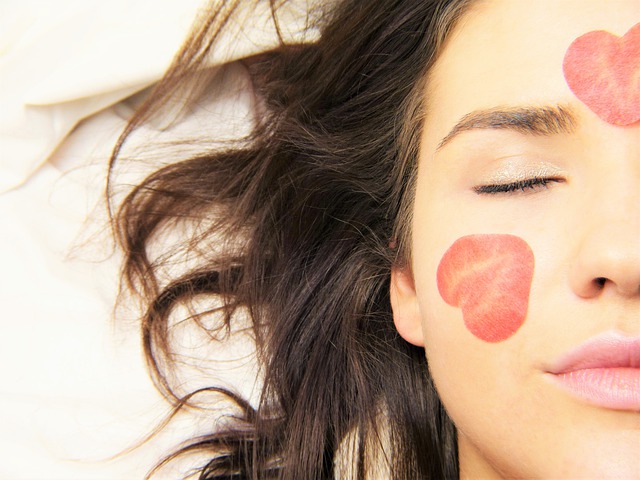 It's been a long day and your skin deserves a refreshing wash! Similar to the morning skincare routine, follow the steps above to get squeaky-clean skin!
Step 3: Exfoliator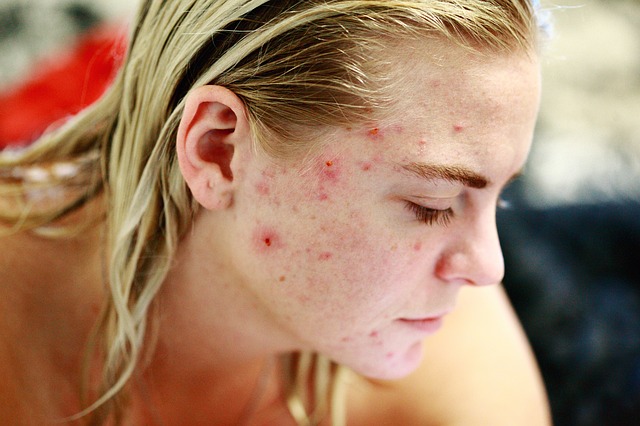 Exfoliation is a necessary skin care routine step to achieve radiant skin regardless of skin type! It removes dead skin cells and unclogs pores to allow subsequent skincare products to penetrate deeper into the skin. Additionally, as impurities are buffed away from the top layer of your skin, pores appear visibly smaller and skin becomes smoother.
Discover the best exfoliator for your skin type to achieve radiant results. This step is better done as part of your night skincare routine as your skin may experience some redness after exfoliation.
Your lips also require exfoliation to remove dead skin cells and prod
Step 4: Toner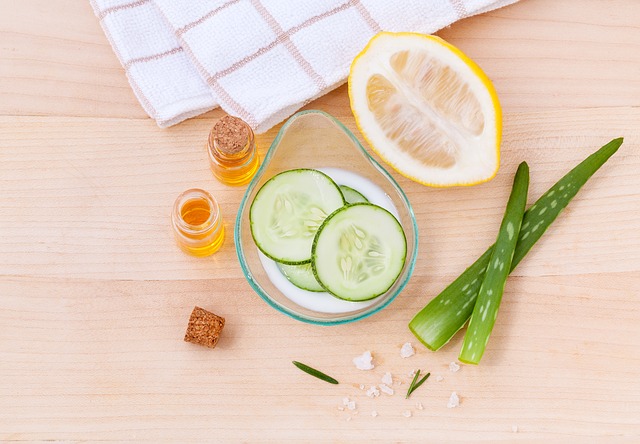 Similar to the morning toner skincare routine step above, give your skin one final cleanse with a toner to remove leftover dirt, oil and impurities!
Step 5: Moisturiser And Serum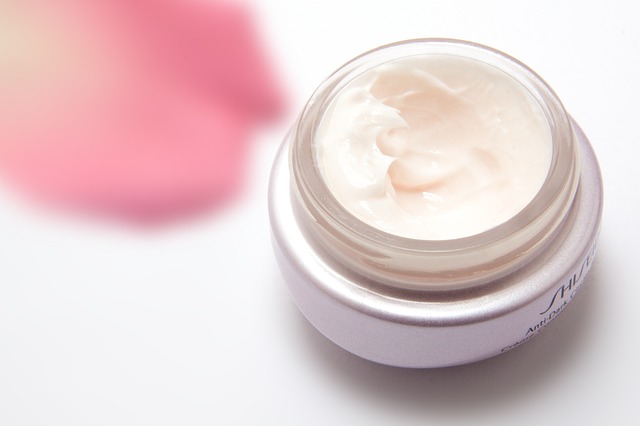 For your night skincare routine, use moisturisers that are richer and thicker in consistency as they require more time to be fully absorbed into the skin. Night creams provide intensive repair for skin damage and rapid replenishment of lost hydration.
Likewise, don't neglect your serums at night! Use a nighttime serum that targets a different skin concern from the one used in the day. Certain serums like retinol serums are meant for night use as retinol makes your skin more sensitive to light when used in the day. If you feel your skin could use a little more moisturiser, go for a face oil that suits your skin type to wake up with glowy skin the next morning!
If you notice your skin becoming red and sensitive due to frequent mask-wearing, the Vichy Mineral 89 Fortifying Serum (available on vichy.sg) might be a perfect addition to your skincare routine too.
Step 6: Face Mask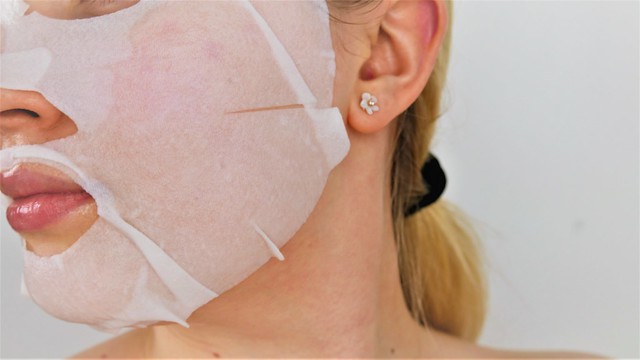 There must be a reason why face masks play such a big role in the Koreans' skincare routine. From blemish care to ultra hydration, you're bound to find the perfect face mask for your skin type! Using a face mask one to three times a week is sufficient in maintaining a flawless complexion.
Face masks are not just reserved for your night skincare routine. Try using a face mask before applying your makeup if your makeup tends to be cakey and you'll notice a drastic difference! Your makeup will go on smoother than before and adhere better to your skin.
Need some recommendations on face masks to buy? Check out our extensive list of Korean face masks that address different skin concerns!
Step 7: Eye Cream Or Eye Mask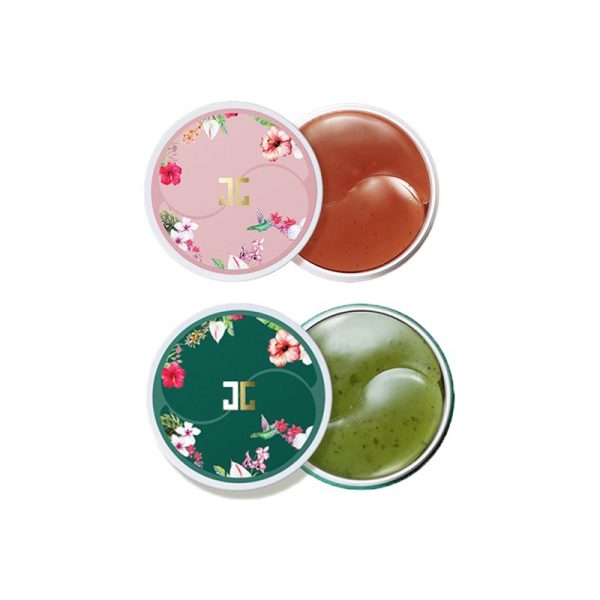 Use an eye cream that has a thicker consistency to keep the delicate skin around the eyes hydrated throughout the night. Otherwise, go the extra mile and pamper your eyes with some nourishing eye masks. They are packed with skin-plumping and brightening ingredients to bust pesky dark circles!
Consider the JayJun Roselle Tea Eye Gel Patch (available on EPIC_DAY.sg) which is formulated with hibiscus flower extract to deeply moisturise and brighten the dull skin around the eyes. For something light and refreshing, the Innisfree Green Tea Seed Eye Cream (available on Innisfree Official Store) is highly recommended!
Experiment with your day and night skincare routine steps
While these two sets of skincare routine steps are useful for maintaining good skin, there's no one skincare solution that works for everyone. It takes some trial and error to find the right skincare routine steps that suit your skin. You can also experiment with this 10-step Korean skincare routine that many swear by to up your skincare game! Meanwhile, don't forget to show your hair and body some TLC too! Check out the best shampoo for hair loss and treat yourself to one of these best salon hair treatments for silky smooth locks!
________________________________________________________________________
New to Shopee? Get $7 off (min. spend $15) with code*: FLAWLESS7
*TNC Applies. Valid for new users from 19 to 26 March 2021 only.
This article was updated on 16 March 2021. Additional research done by Fatimah Tasmeem