After a long and tiring day, removing your makeup may be the last thing you want to do. We feel you! However, it's important to remove your makeup thoroughly if your goal is to attain healthy skin. So instead of whining, do yourself a favour and get one of these makeup removers to do the best job for your skin type. You can cosy up to Netflix after 😉
Why it's important to remove your makeup thoroughly before bedtime?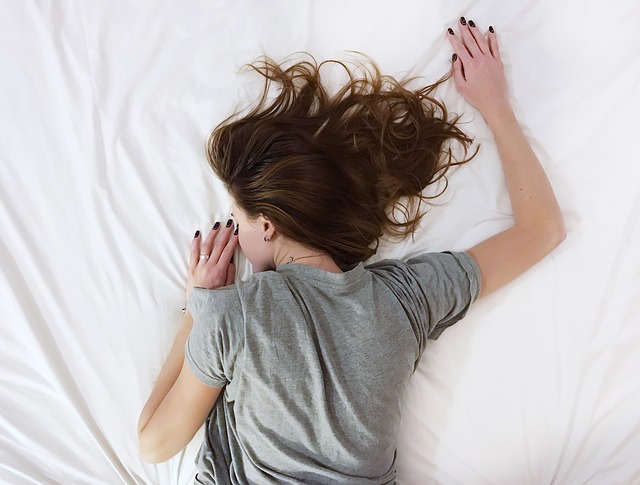 While we indulge in our beauty sleep, our skin renews itself and repairs any damage. Wearing makeup to sleep prevents this vital process from occurring. Wearing makeup for prolonged periods of time also suffocates the skin and clogs the pores, speeding up the skin ageing process. Worse still, your skin may start to break out from all the gunk accumulated and you may potentially ruin your complexion. This is why removing your makeup using the best makeup remover for your skin type is essential every night before snuggling up in bed.
Best makeup remover for oily skin
Contrary to popular belief, girls with oily skin type need to steer clear from makeup removers that will cause skin dehydration. This is because the skin tends to produce even more sebum when it is dehydrated, causing oily skin to become even oilier. Opt for something that's gentle and will not exacerbate your skin problems.
One of the best makeup removers for oily skin is the Bioderma Sebium H2O Micellar Water Makeup Remover ($26.00) (available on Beureka). Known for its gentle yet effective ingredients, Bioderma is a great brand for those with tricky skin types. This product is infused with the technology to mimic the skin's composition and regulate sebum production while effectively removing makeup. All you have to do is to soak a cotton pad with the proceed and proceed to remove your makeup gently. Repeat this step with a new cotton pad until there is no more makeup residue.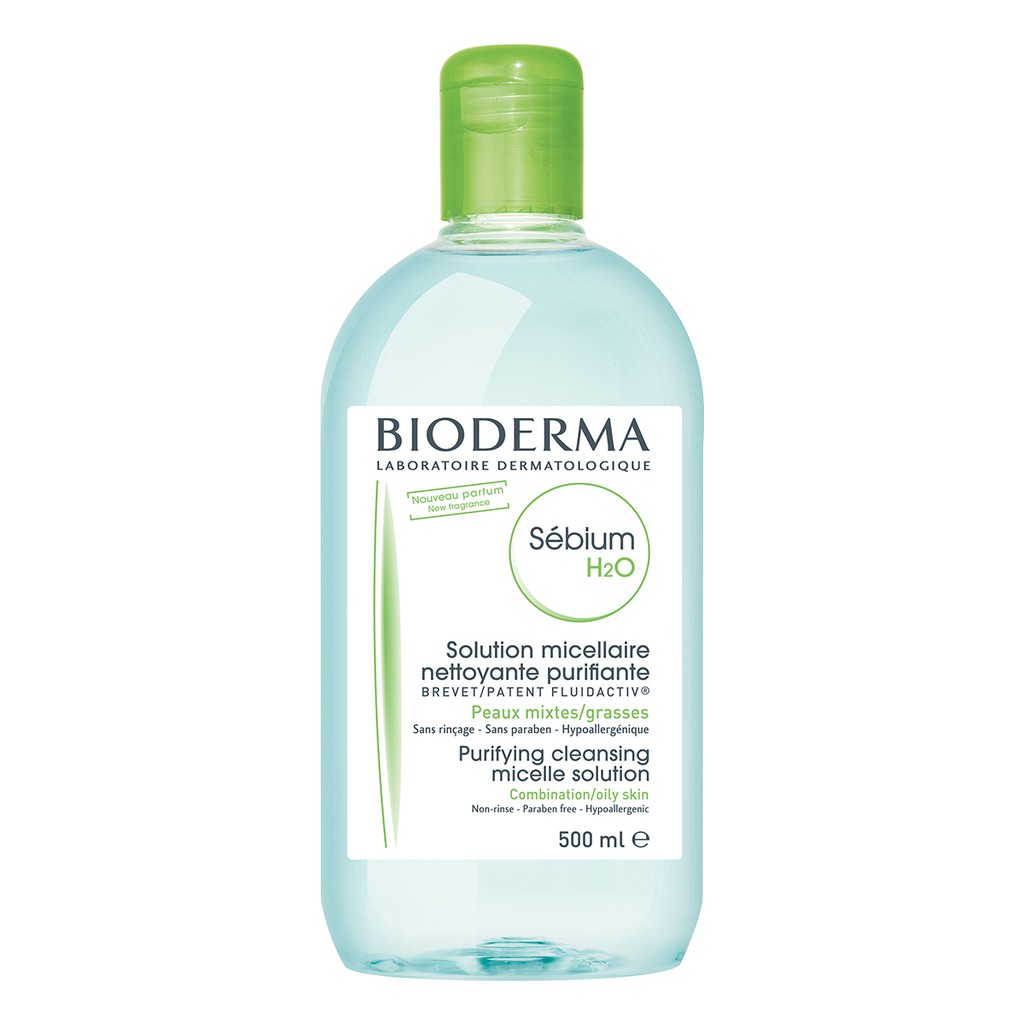 Another best makeup remover for oily skin is the Neutrogena Oil-Free Cleansing Wipes ($27.80) (available on Johnson & Johnson Official Store). Targeted at acne-prone skin, these pre-moistened cleansing wipes are a great alternative for busy girls who prefer a fuss-free makeup remover. The cleansing wipes are able to unclog pores, keeping oily and acne-prone skin free from impurities. Although the cleansing wipes claim that rinsing is not necessary, it is advisable to wash your face with a good cleanser after removing your makeup. This is to minimise the chances of any makeup residue residing in your skin.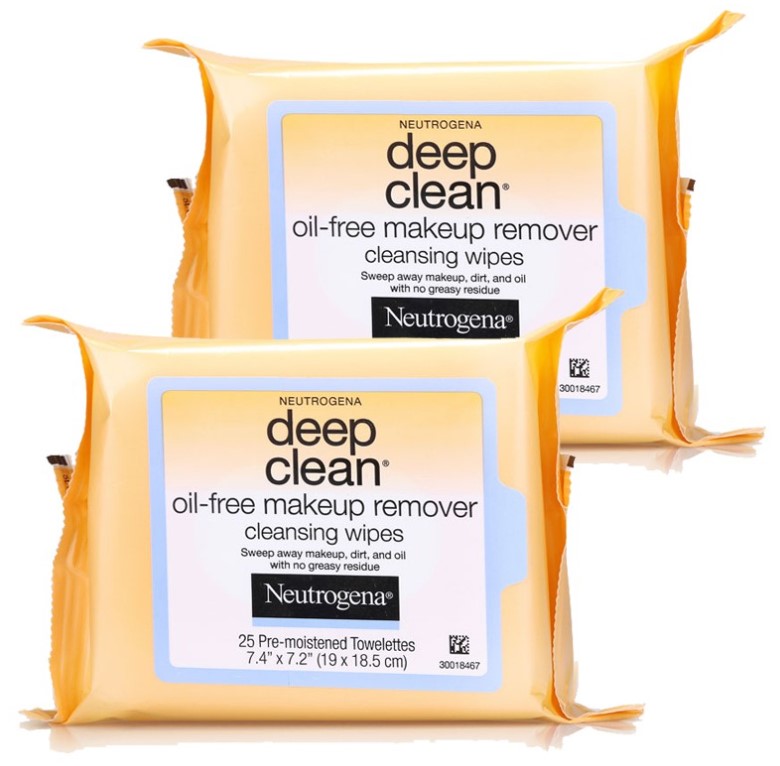 Best makeup remover for combination skin
Girls with combination skin often struggle to find a balance between oily and dry skin. In order to prevent excessive sebum production or skin dehydration, you must choose your skin care products as well as makeup removers very carefully.
Cue the makeup remover that has taken the South Korean beauty community by storm! Banila Co. Clean It Zero Cleansing Balm ($19.90) (available on cocomosg) is one of the best makeup removers for combination skin. This unique makeup remover has a sherbet-like balm consistency that can be easily lathered on your skin. Due to its interesting consistency, the makeup remover is not runny and will not create a mess. It is hypoallergenic and leaves the skin feeling moisturised and clean.
This makeup remover is also great for removing waterproof eye makeup! However, it might cause blurry vision if the product enters your eyes, which can be prevented by applying smaller amounts of makeup remover.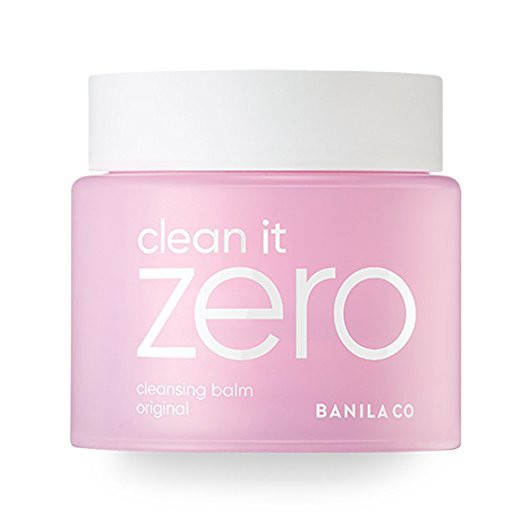 Best makeup remover for dry skin
Dry skin girls need to take extra care to ensure adequate skin hydration. This means you should not only use moisturising skin care products, but also a makeup remover that doesn't strip your skin dry. Most importantly, dry skin girls need to use a makeup remover that's nourishing and moisturising. If a makeup remover leaves your skin feeling tight after cleansing, the product may not be suitable for your skin type.
With that said, one of the best makeup removers for dry skin is the Bifesta Moist Cleansing Lotion ($12.90) (available on mworld). This product is an affordable and effective makeup removal solution. What sets the cleansing lotion apart from other regular makeup remover is its formula. The cleansing lotion comprises skin lotion ingredients, transforming both makeup removal and skin care into one simple step.
Using the cleansing milk is simple, all you need to do is pump the product on a cotton pad and wipe your makeup off gently. Repeat until no makeup residue is left, before washing your face with a facial cleanser.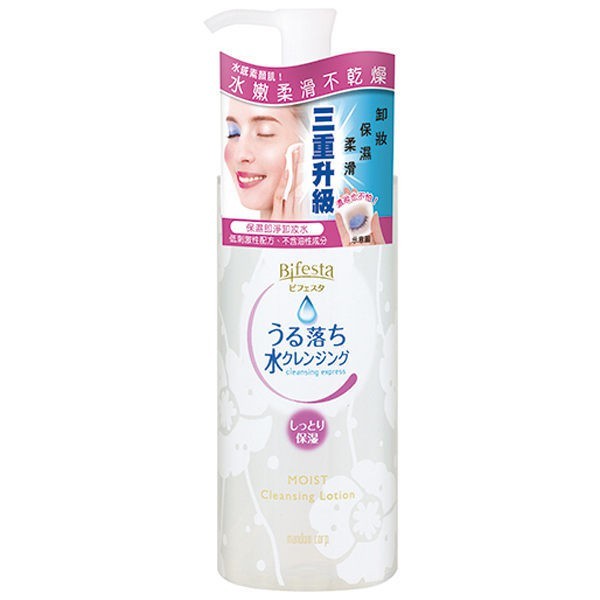 Best makeup remover for sensitive skin
You have sensitive skin if you experience skin reactions such as skin bumps or pustules when your skin comes in contact with most non-hypoallergenic products. Also, you may experience skin flush and a tendency for very dry skin. Sensitive skin can be caused by the weakening or erosion of the skin's natural barrier, causing nerve endings which reside in the top layer of the skin to be irritated by harsh external factors. If you have sensitive skin, you need to choose your skin care products wisely or you may exacerbate your skin's condition.
Sensitive skin girls will appreciate the Avene Micellar Lotion Cleanser And Makeup Remover ($24.90) (available on mworld). This hypoallergenic and non-comedogenic product gently cleanses the skin and removes all traces of makeup. Formulated with hyaluronic acid, the product helps to absorb moisture deep into the skin, leaving your face feeling soft and moisturised. The product is also soap-free, oil-free and alcohol-free, ensuring that your sensitive skin will not be irritated by any harsh ingredients.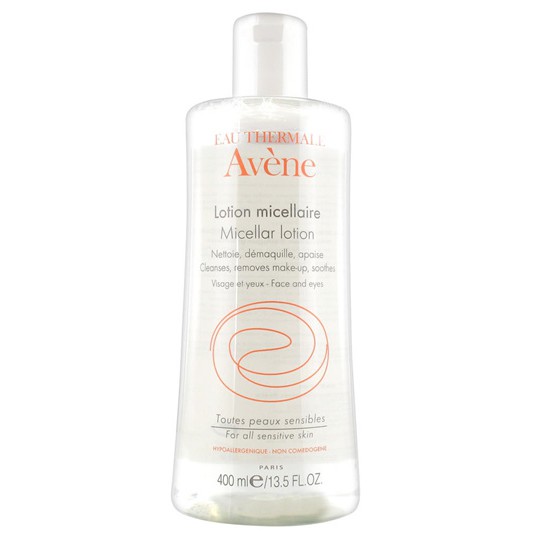 It's advisable for sensitive skin girls to steer clear from cleansing wipes though. While convenient, cleansing wipes usually include preservatives and fragrances which may potentially irritate sensitive skin. Also, cleansing wipes are rougher in texture and may cause further skin irritation.
Best makeup remover for ageing skin
Notice fine line and wrinkles creeping their way into your face? This is a telltale sign that your skin is ageing and will require delicate care before things worsen. While ageing is inevitable, the products you use can determine the speed of your skin's ageing process. Avoid using products that tug at your skin during application and start using sunscreen as well as anti-ageing skin care products.
One of the best makeup removers for ageing skin is the Biore Aqua Jelly Makeup Remover ($24.90) (available on kaoofficialstore). As its name suggests, this makeup remover has a jelly-like gel consistency which glides onto your skin effortlessly. Its unique consistency allows for less skin tugging during cleansing, protecting the skin from premature ageing. The best part about the makeup remover is that it contains 40% moisturising essence to ensure your skin is left hydrated and dewy after makeup removal! You can rely solely on this makeup remover to remove even your most stubborn waterproof mascaras!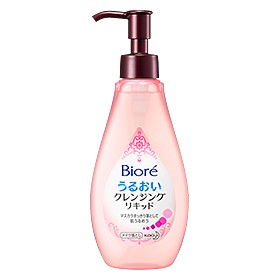 Bonus: Best makeup remover for waterproof eye makeup
Regardless of your skin type, if you wear waterproof eye makeup, you need a dedicated waterproof makeup remover! A good waterproof makeup remover should be able to remove waterproof eye makeup without irritating your eyes. On top of that, it should be able to thoroughly remove stubborn liquid lipstick after a long night of partying too!
One of the best makeup removers for waterproof eye makeup is L'Oréal Paris Lip & Eye Makeup Remover ($14.90) (available on lorealparissg). This affordable drugstore waterproof makeup remover is gentle enough and yet capable of removing stubborn waterproof mascaras in an instant. Remove your waterproof makeup in four simple steps! Firstly, shake the bottle up to ensure the contents are well mixed. Next, soak a cotton pad with the makeup remover. Then, place the cotton pad over your eyes for 30 seconds until all the eye makeup has been dissolved. Lastly, gently wipe the eye makeup off with the cotton pad and voila!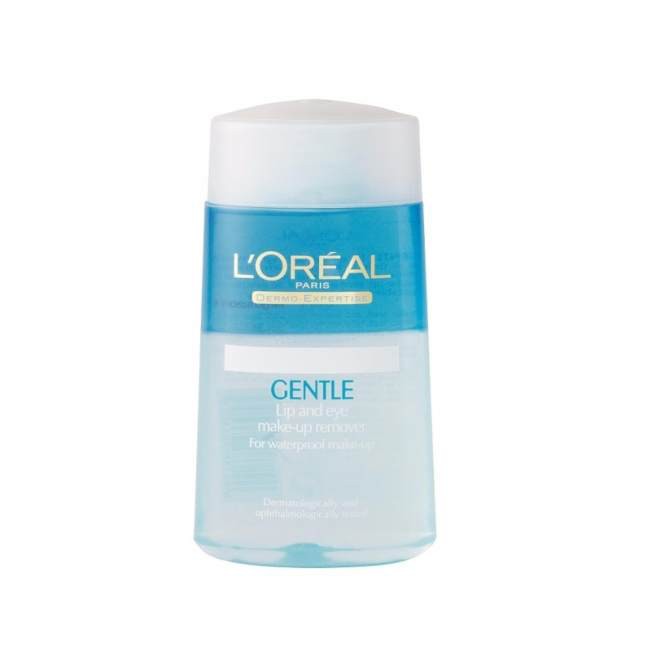 Stop procrastinating, follow this guide and keep your skin clean and radiant with the best makeup remover for your skin type! Remember, makeup removal isn't optional and should be done without fail, every single day before bedtime. Now that you've understood which types of makeup removers suit your skin, it's time to find a cleanser that is meant for your skin type!
---
New to Shopee? Get $7 off (min. spend $15) with code*: BYEMAKEUP
* TNC Applies. Valid for new users from 12 to 19 July only.