Imagine being welcomed home with your smart air-conditioning pre-cooling the room, your smart speaker that's playing your favourite playlist and your smart TV preloading your favourite drama serial. Sounds pretty far fetched? Thanks to smart technology, all of this can become a reality thanks to the convenience of home automation in Singapore! Put off by the hassle of setting up your smart home? Let's start by first going through the smart home's central hub — the smart speaker.
Setting up the central hub for your smart home in Singapore

Before buying devices for your new smart home in Singapore, you'll first need to decide on the central platform for integrating all of your smart home devices. The two main competitors in this field are Google and Amazon. You'll adore the convenience offered by both smart speakers since they're affordably priced and boast similar features. Go for Google's Nest Mini (available on VIPL Online) if you already own a Chromecast or prefer Google's services. Alternatively, if you're already subscribed to Amazon Prime or are interested in Amazon's wider array of speakers like the Echo Show, choose Amazon's Echo Dot (available on Bizgramsg Official Store)! Are you a loyal fan of all Apple devices? Then this Apple HomePod Mini 2020 (available on nanosg) is the one for you! Apple HomePod Mini boasts Siri-powered speakers that can control appliances and perform simple commands in your home.
Now that you've chosen your preferred base to work upon, here's our rundown of the essentials for home automation in Singapore. While it might seem overwhelming, it's actually simple once you split your home into various zones. Excited to get started? Read on for our ultimate guide to setting up your own smart home in Singapore!
Living room smart home essentials
1. Smart Plugs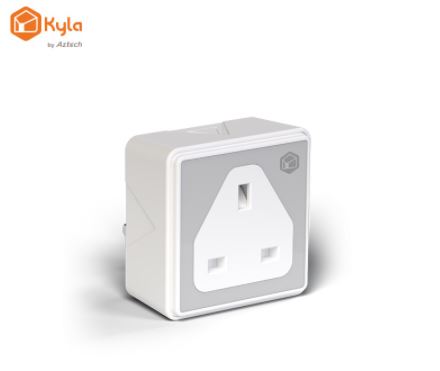 Fancy converting a plain home appliance into a smart one? Functioning as the backbone of the entire setup for your smart home in Singapore, smart plugs help you to remotely activate all of your appliances through a wireless control. If you need recommendations for easy home automation in Singapore, check out Aztech Kyla Smart WiFi Plugs (available on Aztech Official Store)! Once set up, you won't have to worry about overcharging smart home devices or power wastage as you can freely turn off switches without physically reaching over. If you own an Amazon or Google speaker, you can even use voice commands to control them or set up your daily routines.
2. Smart TV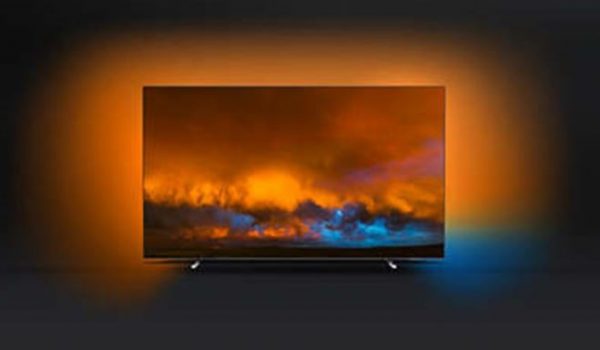 No smart home in Singapore is complete without a smart TV in your living room! For an awe-inspiring centrepiece, we recommend the Philips' 55OLED804 (available on Philips Certified Store). Instantly capturing onlookers' attention with its minimalist design and lack of bezels, you'll enjoy full immersion when you invest in a big ticket item like this. The best part about this smart TV is its Ambilight feature — a dynamically changing backlight that adapts to the content displayed to create a mesmerising viewing experience!
Don't be worried if this smart TV is beyond your budget. We've rounded up a list of the best smart TVs in Singapore including budget-friendly options!
3. Robot Vacuum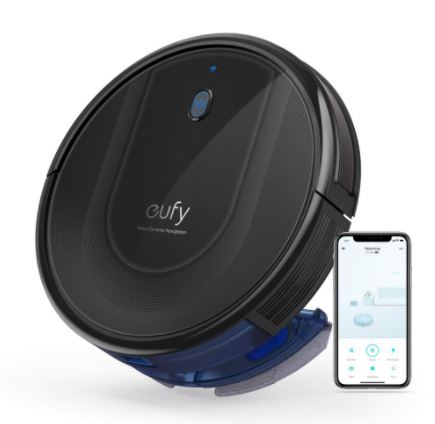 Tired of constantly dealing with dust and dander? Robot vacuum cleaners make the laborious task a cinch as they can easily access hard-to-reach crevices and utilise their powerful suction to clean any mess! Need recommendations for a trusty AI vacuum companion? Anker's Eufy Robot Vacuum (available on Anker Official Store Singapore) stands at just seven centimetres tall and easily slides under furniture for thorough cleaning sessions! Additionally, it possesses BoostIQ technology, which automatically increases suction power when necessary. Did we also mention the Eufy robovac comes with a built-in mop to give your floors some extra sparkle? It's this combination of features that make this robot vacuum cleaner a must-have of any smart home in Singapore.
4. Smart Locks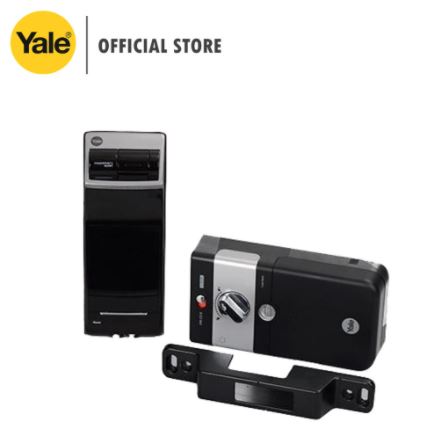 When it comes to home automation in Singapore, security should be your utmost priority! With the advent of digital locks, fumbling around for your keys will be a thing of the past! Out of all the digital locks to choose from, our favourite is the stylish Yale YDR4110 (available on Yale Official Store). With more than a century's worth of experience in door locks, Yale has designed the ultimate appliance for home security — a digital lock with a modern twist! This particular model offers both one-touch fingerprint verification security and PIN code entry so you're not limited to one specific entry mode.
5. Smart Security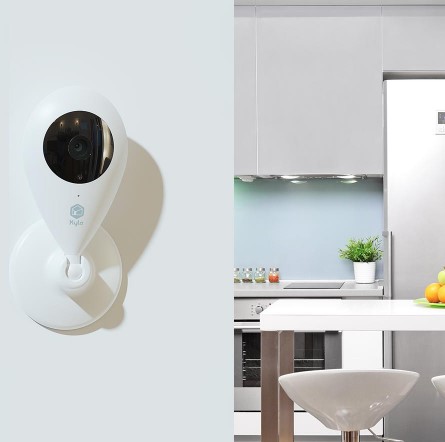 The last thing any homeowner wants is to experience a house burglary! Fortunately, with security-oriented appliances like the Aztech Kyla Smart IP Camera and Aztech RaptorVue Cloud Camera (both available on Aztech Official Store), you can effortlessly set up remote surveillance of your smart home. With high resolution footage recordings, night vision and two-way audio support, you can easily monitor any movement in or just outside of your home.
Interested in further fortifying your defences with more smart home devices? Check out our best home security systems to create a foolproof house that can repel any trespasser!
Bedroom smart home essentials
6. Smart Remote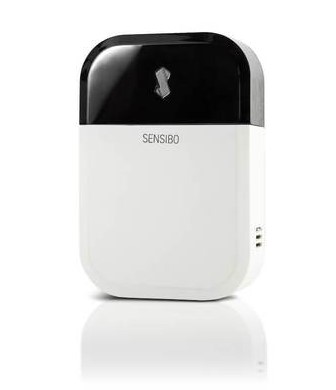 Nothing beats the relief of returning home to a chilled, air conditioned room! While Sensibo's Sky Smart Aircon Controller (available on pearlblue tech Pte Ltd) might seem like a luxury at first glance, it's definitely a boon to any smart home in Singapore with its incredible convenience. Other than letting you control all your air conditioners with one remote and synchronising with your home's smart speakers, the highlight of the remote is its Geofencing feature! This allows your air conditioners to pre-chill your home when you're almost home and shut off entirely when you've left the Geofencing proximity, saving on utility bills.
7. Smart Lights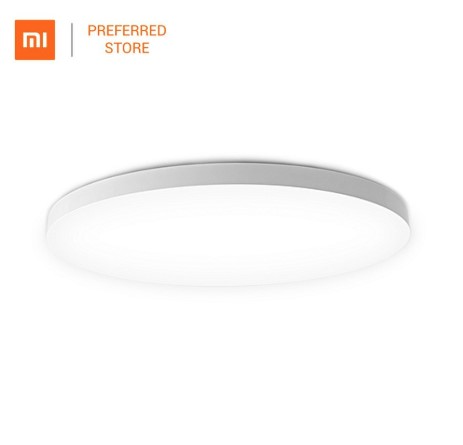 Always liked the idea of remotely controlling your lights and setting up routines for them? Then look no further than with our array of smart lighting options. Smart lights like Xiaomi's Mi LED Ceiling Light (available on Mi Preferred Store) allow for more than just remote operation as you can toggle between colour temperatures, brightness levels and set timed schedules so your lights won't abruptly blind you in the wee hours. Want to Keen on setting the mood for a romantic dinner or engaging horror movie night marathon? Set up the profile and your smart lights will do the rest!
8. Smart cooling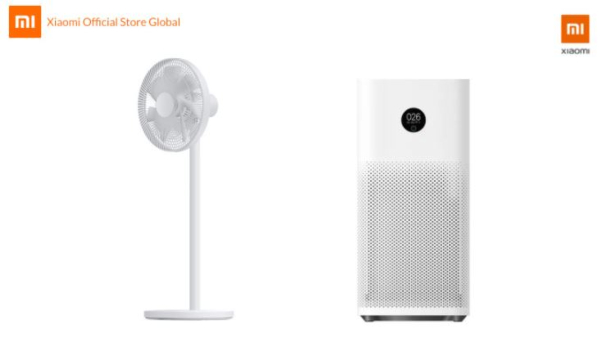 Nothing can interrupt a good night's rest than you suddenly feeling it's too hot or chilly. Fortunately, with the innovations of smart cooling, you'll never need to worry about the inconvenience of acute fan and air purifier adjustments again. Both the Xiaomi Smart Standing Fan (available on Xiaomi Global Official Store) and Xiaomi Air Purifier (available on Xiaomi Official) operate on the convenience aspect by accepting voice commands so you can freely tweak fan speeds and angles to your heart's content. This is on top of all the wonderful features that you've come to expect from Xiaomi's array of household appliances!
Bathroom essentials for any smart home in Singapore
9. Smart Scale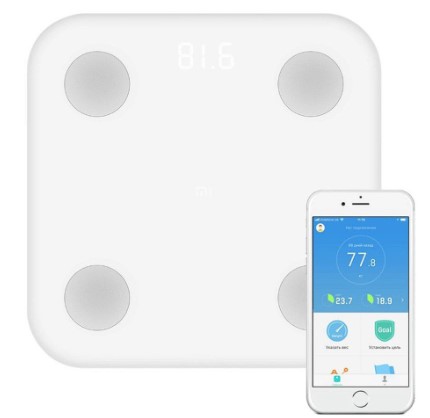 While you might be satisfied with the functions of a regular bathroom weighing scale, smart scales like Xiaomi's Mi Body Composition Scale 2 (available on EIN official store) take weight monitoring to the next level. From muscle and bone mass to visceral fat and body mass index, this scale provides you with a comprehensive analysis of your body's composition and lets you keep track of your fitness goals over time! Furthermore, the scale supports up to 16 unique profiles, meaning it can track the fitness progress of family and friends too! 
Huge fan of Xiaomi's innovative appliances? Here are some Xiaomi home products you won't want to miss!
10. Smart Toothbrush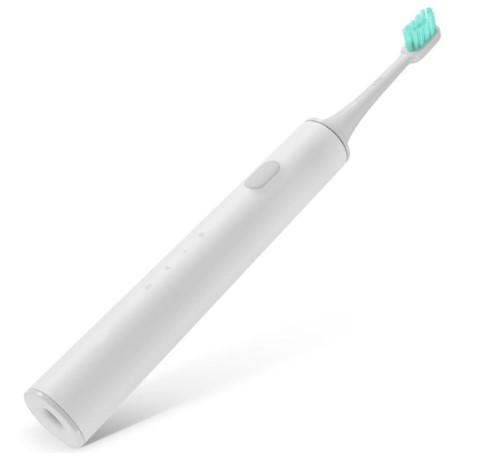 Don't overlook the mundane task of teeth brushing, for that too can be enhanced with smart home devices! While Xiaomi's Sonic Electric Toothbrush (available on Xiaomi Official) might look like an ordinary electric toothbrush, the integration with the Xiaomi Home app is what sells the experience. To combat poor brushing habits, the toothbrush comes with built-in sensors that let you check brushing coverage and evenness! Improve your toothbrushing technique and say goodbye to dental plague once and for all!
11. Smart Hair Dryer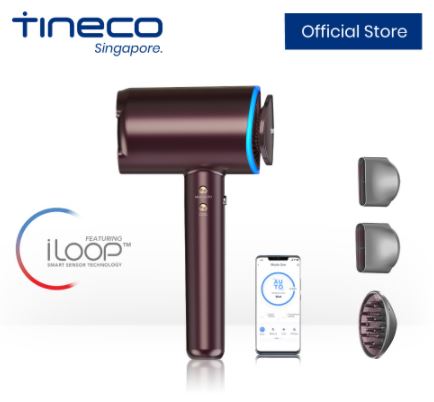 Tired of waiting hours for your hair to air dry? Why not invest in a quality hair dryer to quicken the process like Tineco's Moda One Smart Hair Dryer (available on Tineco). Pair it with the Moda One app that features an iLoop smart sensor tech that automatically adjusts airflow and heat according to your hair's moisture levels. This feature will protect your hair from excessive heat To make your morning routine even simpler, configure the hair dryer settings on the Moda One app and blow dry away! You can even select pre-existing settings to dry hair for your kids and pets.
Before concluding our guide, here are some final tips to take note of:
Dead spots can occur when WiFi networks get too congested. Prevent this with proper

routers

and network equipment so your smart appliances don't slow down

Take advantage of smart home routines by letting certain timings, voice commands or motions set off a chain of actions! This can range from waking up with your favourite tunes and dimmed lights to arriving home to a chilled room and your TV streaming your favourite

Netflix drama

If you have pets, set up a pet-proof smart home system. This is because pets can set off your alarms and sensors as they scamper about

Always name your smart home devices when arranging for multiple devices to go off at any one time. That way, if it all unravels, you can troubleshoot easily
Embrace the future of setting up a smart home in Singapore
Once you get the hang of home automation and smart home devices, building your existing smart home in Singapore can be incredibly addictive as you constantly think of new ways to simplify or make everyday routines more convenient. The most important thing is to have fun while experimenting with different smart home devices and gadgets!
Unlike smart home automation, home decor still needs to be done the good old fashioned way. Thinking of adding a vintage vibe to your home? Check out these vintage home decor ideas for some inspiration! Conversely, if you're planning on furnishing your new kitchen, you'll definitely find this list of essential kitchen equipment very useful.