"It's definitely Yellow, he was acting sus!"
Tired of getting snuffed out within the opening moments of your Among Us game? So were we — until we figured these useful Among Us tips and tricks! As 2020's hottest game so far, the explosive popularity of Among Us has sparked numerous memes and jokes across social media. While social deduction in games isn't anything new, the unique premise and nuances of Among Us can throw even the most experienced of Mafia and Werewolf players off. From slight visual cues to brilliant strategies, find out how to play Among Us for both crewmates and imposter roles with our sagely advice.
How to play Among Us — tips to secure victory
Among Us tips for crewmates
The role of the Crewmate will definitely test your deduction skills as you try to piece the clues together to suss out the imposters! While some might think being a crewmate is boring and passive, it's what you do with the available information that can potentially transform you into the next Sherlock Holmes. Curious on how to play Among Us as a smart crewmate? Simply follow these tips!
1. Move in groups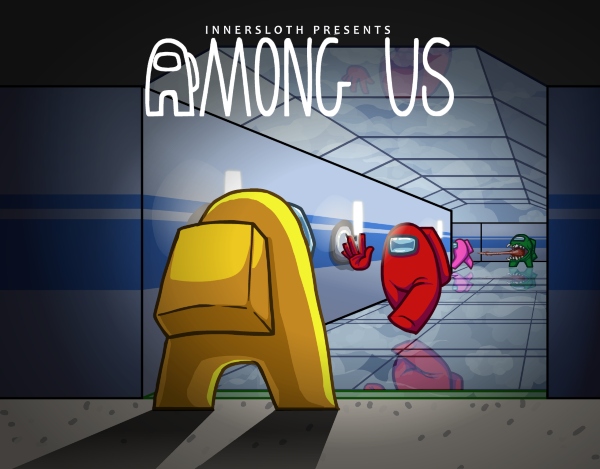 United we stand, divided we fall. The golden rule on how to play Among Us as crewmates is that there is strength in numbers! That's why you should move in groups of two or more to keep everyone accountable. While it's tempting to spread out and quickly accomplish your tasks, it's far more important to have each other's backs. Additionally, your newfound friends can vouch for you when you inevitably get accused during the discussion phase. When everyone else is turning on you, nothing quite beats the feeling of hearing a friendly "I can vouch for Red, he was with me".
2. Non-task abilities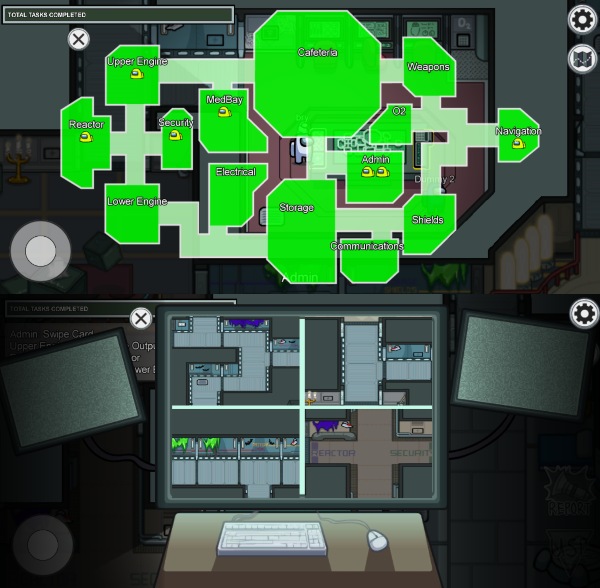 Already completed your task list? Rather than wandering aimlessly, visit the Security, Admin and Vitals areas so you can actively scout imposter movements! To summarise the helpfulness of each area, Security lets you watch enemy movements via the various cameras, Admin highlights who is in what room and Vitals lets you check who is alive or dead. This information can make all the difference when you're trying to narrow down potential suspects or get extra information on everyone's whereabouts!
3. Emergency meetings
Aside from it becoming a social media meme, calling for an emergency meeting is every player's ace in the hole! As default settings only allow players to call emergency meetings once a game, you wouldn't want to waste this opportunity. Therefore, you should only press the button once you have enough incriminating evidence against the imposter. Whether you've spotted him faking tasks or venting, relay this information to your crewmates and make your case convincing!
Bonus tip — if you just so happen to hit the emergency button while the imposter is venting, he'll pop out, exposing himself to more eagle-eyed crewmates.
Among Us tips for imposters
You'll be hard pressed to find a more masterful performance than xQc's imposter run above — watch the first 10 minutes to see what we mean! Due to the role's complexity, it can be daunting figuring out how to play Among Us as an imposter but there's sweet victory once you've nailed the strategies! From constantly setting up murder traps to dictating the pace of the game, here some handy Among Us tips for the role of the imposter!
4. Visual task cues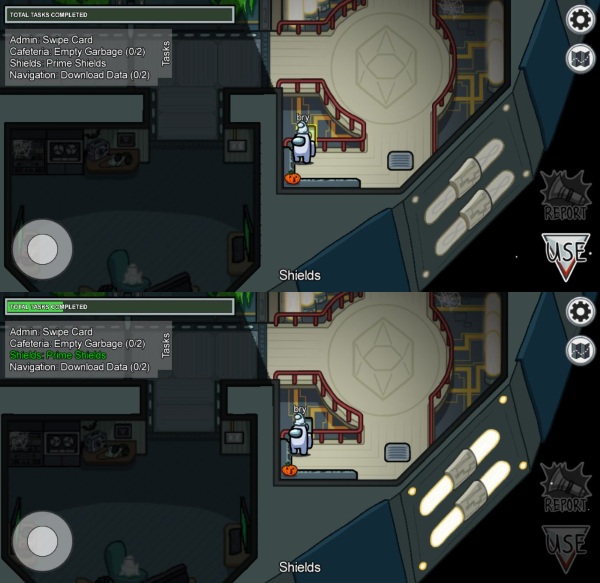 A rookie mistake for any imposter wondering how to play Among Us is to not differentiate between visual and non-visual tasks. Visual tasks are dead giveaways for imposters as everyone can tell when you're not performing them. From watching the shields light up to submitting a scan, there's no way of bailing yourself out if you're caught faking these visual tasks. To avoid raising suspicions, here are the tasks you'll want to steer clear of:
The Skeld: Empty Garbage, Clear Asteroids, Submit Scan & Prime Shields

Mira HQ: Submit Scan

Polus: Clear Asteroids & Submit Scan
5. Sabotaging
Out of all the tools in your imposter arsenal, sabotaging is arguably the most important one! Upon hitting the Sabotage button, you'll be shown a map with potential areas to tamper with. Let us break them down into urgent, non-urgent and side sabotages for you!
Urgent sabotages include O2 and Reactor Meltdown. As these can cost crewmates the game if not quickly resolved, they're mainly used to gather everyone on the map. The best way to take advantage of this is to kill off a crewmate and immediately trigger an urgent sabotage! This delays the reporting process and gives you a breather to let your kill cooldown timer reset.
Non-urgent sabotages include Communications and Lights. While they're less time-sensitive than their urgent counterparts, non-urgent sabotages greatly inconvenience crewmates and can act as a get-out-of-jail-card for when you're trying to throw off accusations! If players are suspicious of you taking too long to complete a task, disable the taskbar so they'll lack the evidence to accuse you. Conversely, if crewmates are sticking too closely, dim the lights and take one crewmate out while staying out of sight to stir up some accusations.
Door sabotages might seem like the most harmless but their strength lies in how they can be used concurrently with other sabotages. You can effectively isolate crewmates by keeping the doors shut for ten seconds, which can be crucial if you're stalling for time and waiting for your kill timer to be off cooldown.
6. Venting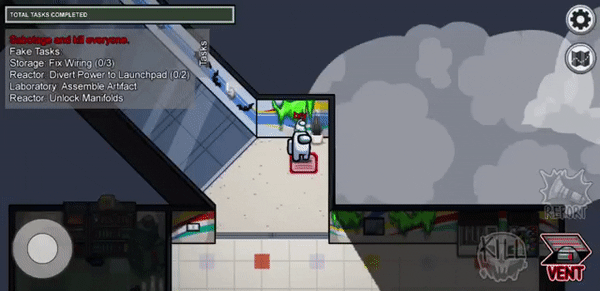 When viewing any How to Play Among Us guide, you'll definitely come across the exciting strategy of venting. In summary, venting lets you quickly traverse the map and set up numerous kill opportunities! When combined with sabotaging, you'll immediately open up more options to dispose of your crewmates.

Our favourite venting strategy is to first skulk outside an area and wait for an isolated crewmate to appear. Then, sabotage the doors to seal the exit, kill your target and exit the crime scene by venting out. This guarantees a clean kill without leaving behind any traces!
7. Miscellaneous tips on how to play Among Us as an imposter
If you want to avoid being outplayed like the situation above, it's crucial that imposters study their surroundings before committing to kills. After all, it's better to go for a secured kill than having to lie your way out of an avoidable situation. Given the complexity of the imposter role, here are some extra tips to follow before committing to a kill:
You've used your sabotage ability to distract fellow crewmates

There are no cameras watching you

There are vents nearby to make your potential exit

You aren't killing a crewmate who has recently accused you

Variety is your biggest ally, don't be repetitive with your methods or players will catch on

Take things slow and pace the killings based on taskbar completion rate
Become an expert on how to play Among Us
With these tips on how to play Among Us intelligently and with enough practice, we'll have you going from bumbling player to cerebral mastermind in no time. Interested to see how we fared? Check out our massive wins and fails below! Alternatively, if you're looking for more fun social games, check out this list on the best Nintendo Switch party games or these best adult card games to take a break from screen time.
Among Us merchandise you can find online 
If you're keen on showing off your love for the game, check out our array of Among Us merch to celebrate the game's rousing success. From adorable Among Us plushies to colourful Among Us stickers, we're sure something will catch your eye! 
1. Among Us plush toy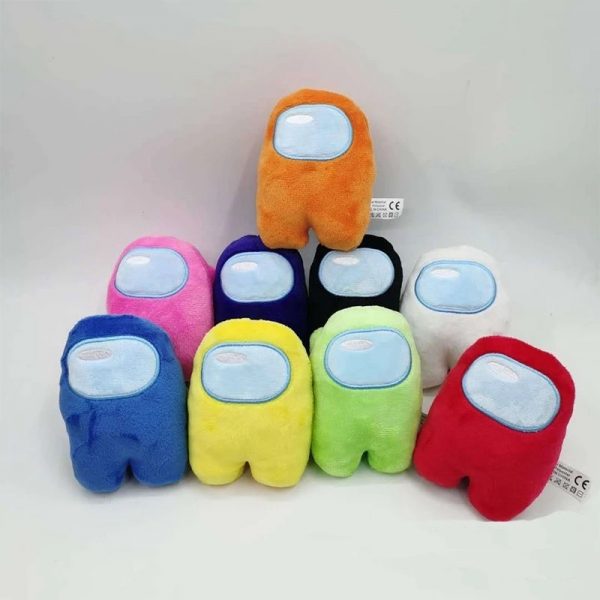 This Among Us plush toy (available on House of surprise) is a great start for anyone looking for Among Us merchandise. With three sizes and twelve colours to choose from, these cute toys will sit perfectly on your desk, couch or even bed! 
2. Among Us canvas tote bag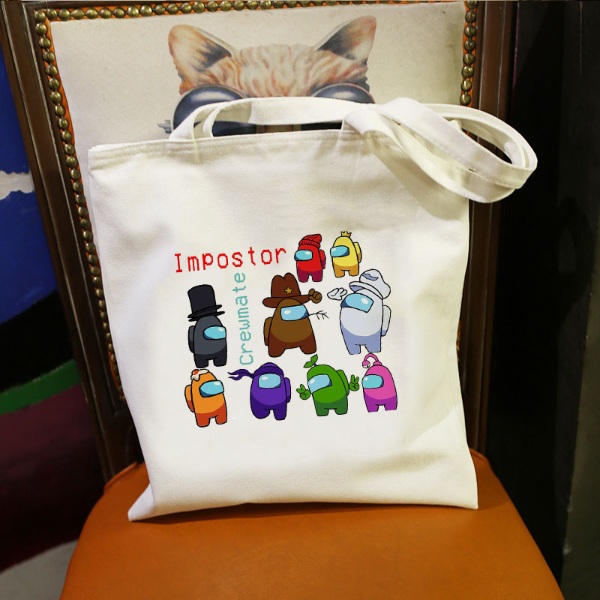 Stay on trend with these functional Among Us canvas tote bags (available on Junjun Kids Fashion Shop) that can be used for work, or school ! This lightweight tote bag is sturdy and has a large capacity that can fit your books for your study sesh and everyday items like wallet, wireless charger, umbrella and more. Choose from over ten cute Among Us tote designs and add variety to your outfits from time to time! 
3. Among Us tumblr tee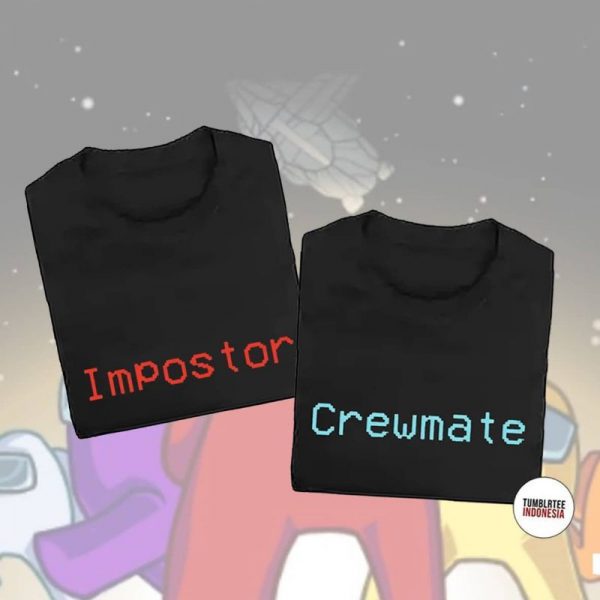 What's the first thing that comes to your mind when you hear the word "merchandise"? That's right, T-shirts! Let everyone around you know that you're the biggest Among Us fan with this crew neck Among Us tumblr tee (available on tumblrtee.indonesia.sg). With six sizes to choose from, you can get your whole family to show off their love for the popular game! Don't forget to size up when purchasing this Among Us T-shirt as the sizing does run small. 
4. Among Us colour changing table lamp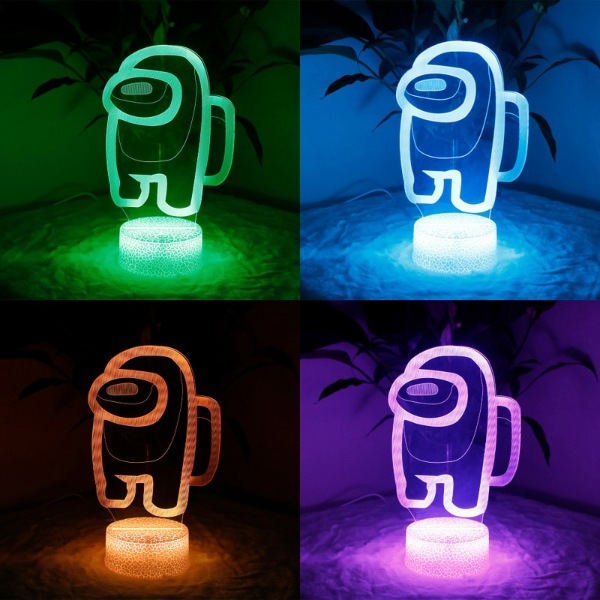 We all know Red is sus, but did you know that you can get your very own colour changing crewmate table lamp (available on floort mat-Oversea seller) for your room? Simply press the button at the base of the lamp to unlock the imposter's new ability of changing colour on demand. Have friends who are also fans of the game? This Among Us table lamp will be the perfect secret Santa gift for them! 
5. Among Us pencil case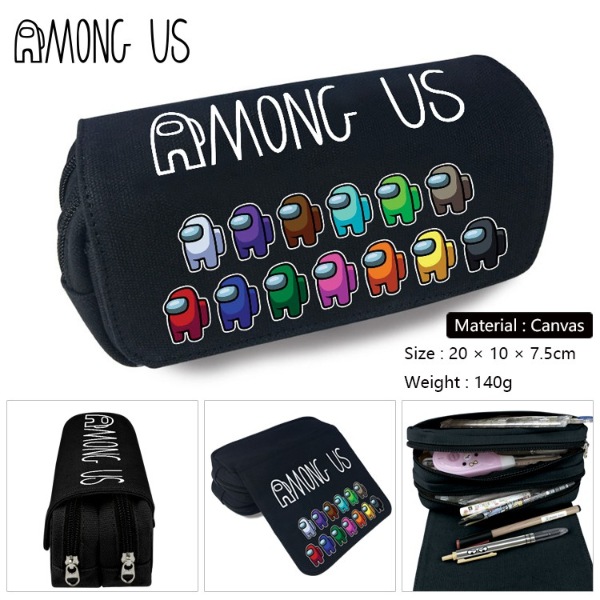 Looking for a pencil case that's large enough to store all your stationery? This Among Us canvas pencil case (available on hby0319.sg) that has three huge compartments and comes in 11 funky designs to store your stationery (or storing your murder weapons like Red). 
This article was updated on 3 Dec 2020. Additional research done by Melissa Chau.