Is your company organising a Secret Santa gift exchange for this year's Christmas party? If you're still racking your brains on what to get, read on as we've cobbled together Secret Santa gift ideas for every type of colleague in Singapore this Christmas 2023. There are several items you can get under $20, $30 and $50! Here's a tip: Do some 'detective work' and get to know your Secret Santee's preferences beforehand so you can pick the right gift for him or her!
Best Secret Santa gift ideas under $50 for colleagues in Singapore
1.

For the detailed planner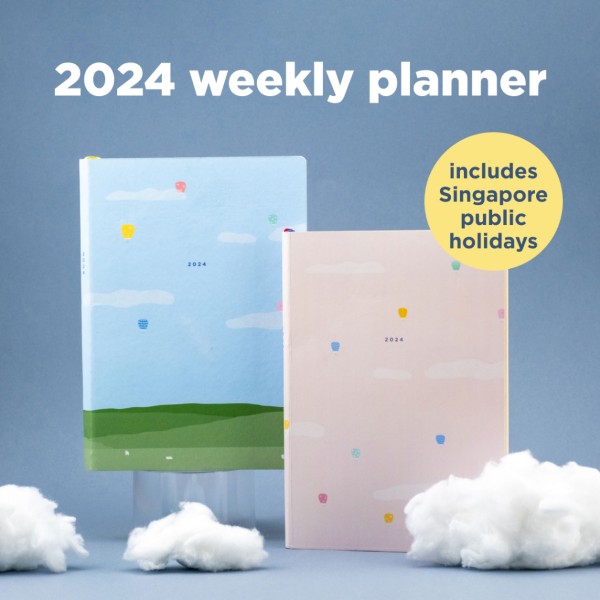 Is your Santee an organised person who likes to write everything down? In that case, you won't go wrong with a notebook for them to jot their ideas and notes! If you're not sure what their design or colour preferences are, it's a good thing there are two colour options to the Helumi 2024 Weekly Planner Notebook (available on helumi.co). would definitely be a great Secret Santa gift idea under $50 for your colleagues in Singapore! Available in sweet pastel colours like pink and blue, this notebook is sure to match any colleague's aesthetic. Plus, it has a yearly progress bar right at the bottom of the page! The best part? This planner has a daily mood log, gratitude log and monthly habits tracker section. And these will help you pin down whether your mood is affecting your habits!
2. For the melomaniac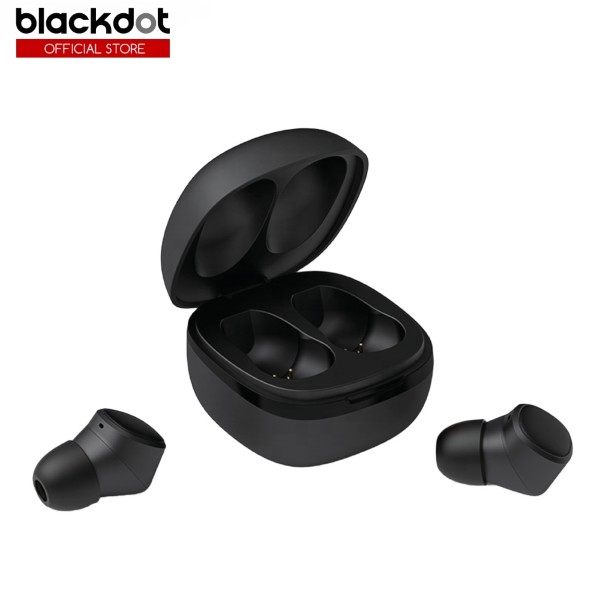 For colleagues who never fail their Spotify Wrapped at the end of each year on their IGS, get them one of the best wireless earbuds in Singapore. We recommend the Blackdot Pro Wireless Earbuds (available on Blackdot Official Store) that's been designed to be comparable to earbuds from more renowned brands. Talk about crystal clear trebles and powerful bass, coupled with a microphone that won't make you sound muffled at all! These Blackdot earbuds are also certified to be IPX6 waterproof, making it the ultimate companion for all occasions. The Blackdot Pro Wireless Earbuds are also one of the best Secret Santa gift ideas in Singapore that comes under $50. It's definitely within your Christmas budget! Coupled with the long battery life and its compatibility with different devices, you can be assured that your Santee will put it to good use.
3. For the paw-rents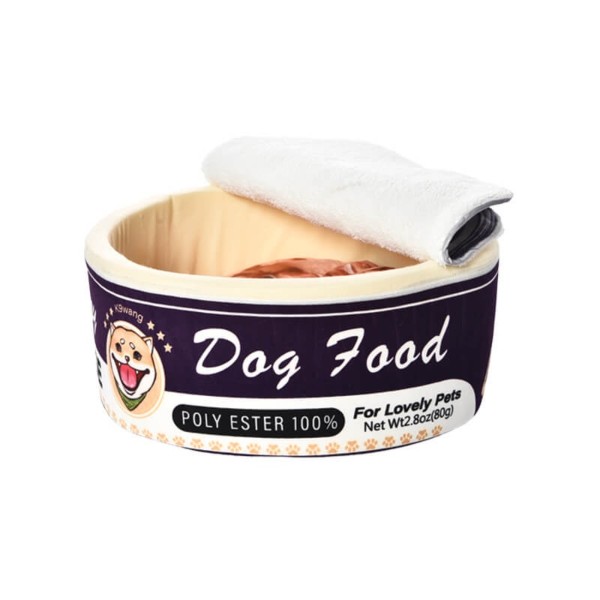 Is your secret Santee a dog or cat mum? Help them jazz up their pet's Instagram feed with a Trustie Dog Canned Food Shape Bed (available on Pet Lovers Centre Official Store) or a Christmas Tree Cat House (available on Gongjue Pet) for the perfect Christmas Secret Santa gift idea for your cat-obsessed colleagues in Singapore this 2023! Apart from aesthetics, these pet beds act as a den for the little furballs. And this acts as a little safe haven as the canine or feline tucks away into their private little bubble. Plus, they're affordably priced under $50 for a Secret Santa gift idea in 2023 that matches your budget!
4. For the super hygienic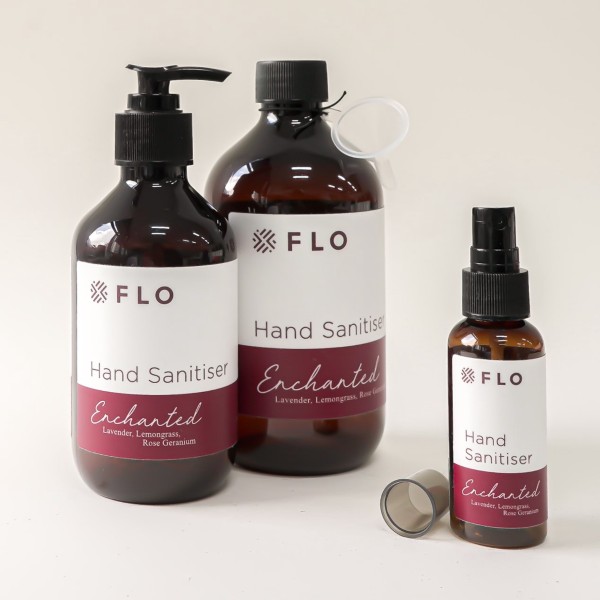 Got a desk buddy who's always cleaning up their desks with sanitiser? While that's great for hygiene and all, it's also a good idea to remind them to stay moisturised too! The alcohol in sanitiser can remove moisture from the skin, thus leading to dryness and worse – cracking. It's therefore best to surprise them with one of the best Christmas Secret Santa gifts in Singapore this 2023. The FLO Hand Sanitiser (available on FLO Aroma) contains the optimal level of alcohol for disinfection. The remaining 30% of the FLO hand sanitiser is made of pure essential oils that will leave you with a subtle fragrance. The entire formula together is actually moisturising and dries well without leaving a sticky feel! Your Santee will definitely appreciate this amazing and thoughtful gift!
5. For the colleague who needs to destress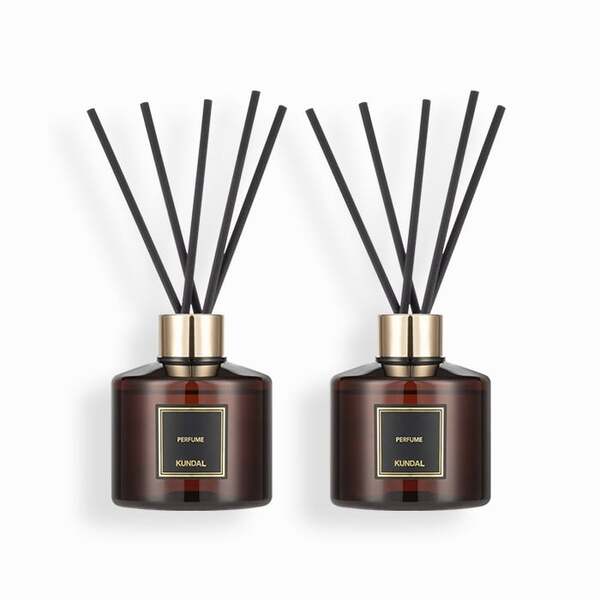 If you think your Santee is due for a pampering self-care session, the MUJI Portable Aroma Diffuser (available on MUJI Official Store) or the Kundal Scent Diffuser (available on Shopee Supermarket) are gifts under $50 in Singapore that can help them to relax. Have extra budget to spare? Include the NOW Lemongrass Essential Oil (available on Now Foods Official Store) in the gift so that they can pair it with the aroma diffuser for a subtle citrus scent that helps to uplift the mood. This essential oil also acts as a mosquito repellent to keep pests at bay, which is practical for a Secret Santa gift idea in Singapore!
6. For the aspiring Masterchef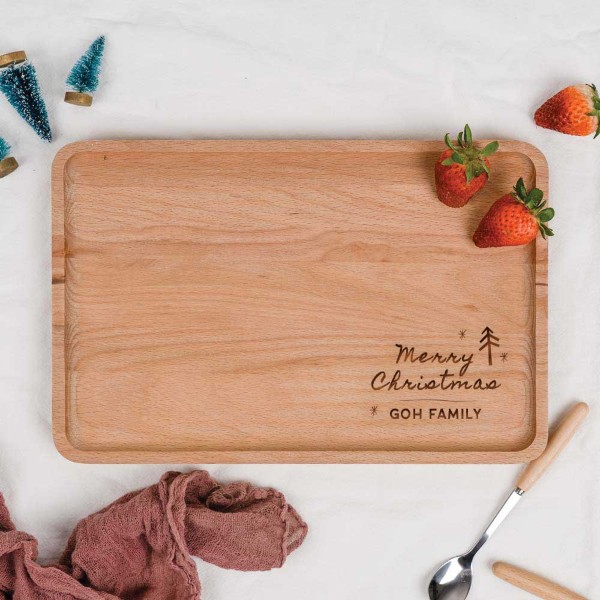 Is your Santee a culinary whiz who's always whipping up delicious meals? One of the best Secret Santa gift ideas under $50 for aspiring chefs is the Lodge Cast Iron Skillet (available on ToTT Official Store). It's the perfect Christmas gift in Singapore this 2023, especially for those colleagues of yours that just can't bear to spend that money on themselves. For a more personalised touch, get them a Customised Wooden Chopping Board (available on Misty Daydream) that allows you to carve their names on it! Made of solid wood, this wooden chopping board is easy to maintain and extra durable. In addition, your friend can use this chopping board as a charcuterie board as well!
7. For the new homeowner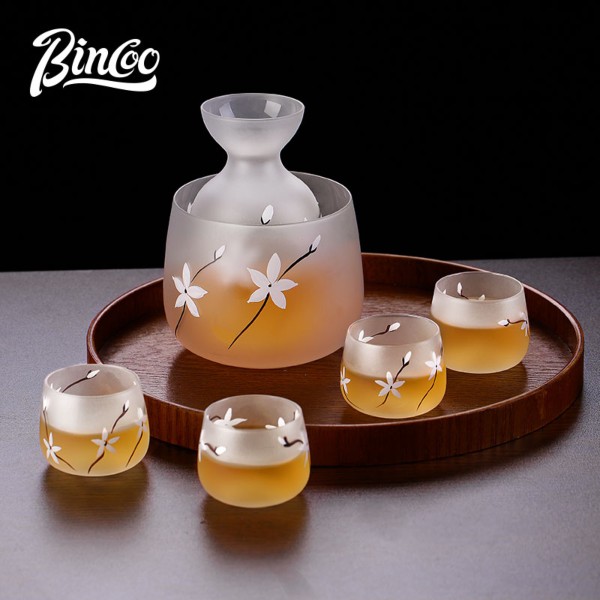 Help your colleague who just collected keys to their new home spruce up their cribs this Christmas! The BINCOO Wine Cup Set (available on BINCOO SG Official Store) is a great Secret Santa gift idea in Singapore under $50 that your coworkers can put to good use! Whether it's celebrating moving into the new house or more Christmas parties, this is no doubt one of the best Christmas Secret Santa gift ideas in Singapore this 2023! The Bear Humidifier & Water Air Purifier (available on PowerPac Official Store) is another great gift idea for your colleagues. They'll definitely need an air purifier to clean up the air around their freshly renovated home!
8. For the sentimental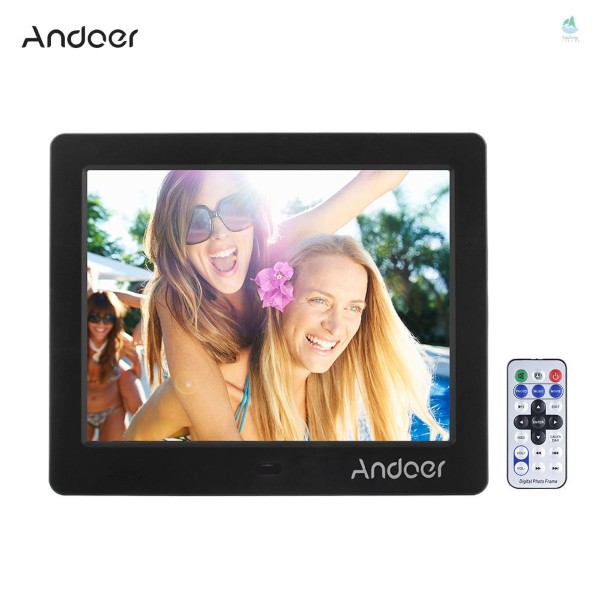 Everyone knows someone who can't seem to get rid of old cinema ticket stubs. Which is why the Andoer Digital Photo Frame (available on andoer officialshop) is one of the best Christmas Secret Santa gifts in Singapore this 2023. Upload some photos together, play some music to really give your friend one of the most touching memories ever. To really amp it up, why not add the Rocketbook Mini (available on The Novus Lab SG Official Store). It's a notebook that can be reused time and time again, and even passed down to your children! Your sentimental friend can scrapbook with this and scan it to keep all their memories on their phones! It's truly one of the best Secret Santa gift ideas in Singapore that's under $50. 
10. For the home baker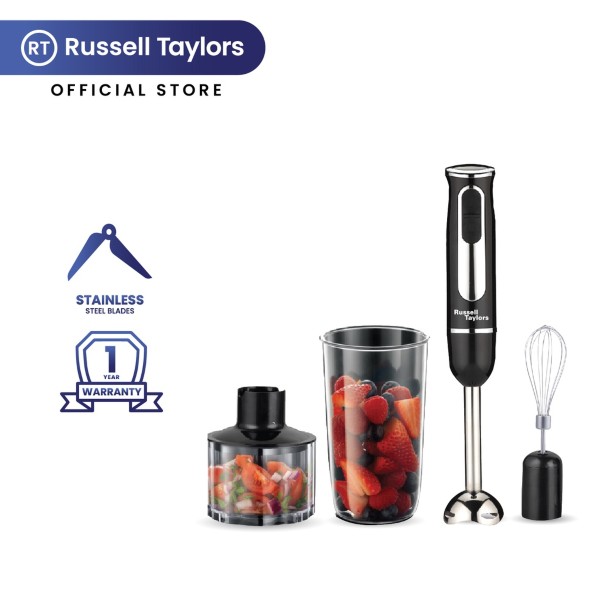 Have you ever been blessed with delicious cupcakes and cookies that are handmade by your Santee? If you think they have a knack for baking, fuel their hobby with some baking tools that they'll love to add to their countertop! For a Secret Santa gift idea under $50 in Singapore, this Russell Taylors Multifunction Hand Blender (available on Russell Taylors Singapore) is a tool that the baking queen will surely appreciate! This hand blender is well-designed with an ergonomic shaped handle, and comes with an easy twist-and-click system to make switching between attachments easier. This value for money set also includes a mixing container, chopper, and stainless steel whisk! And you can use this Russell Taylors hand blender to mash potatoes, dice garlic and more!
11. For the expectant mum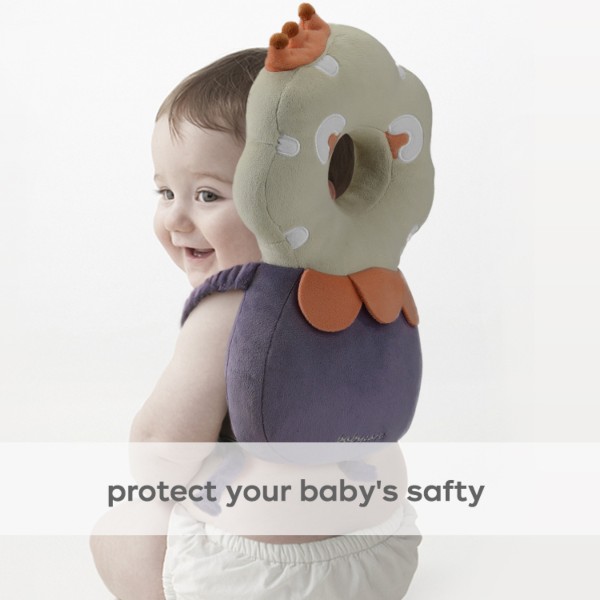 Safety always comes first when it comes to babies. That's why this Baby Back And Head Protector Cushion (available on Bc Babycare Store) would be a great Secret Santa gift idea under $50 for new or expectant mums in Singapore! This adorable baby head protector will come in handy in keeping their precious bub safe with its supportive material and cushioning. This gift is also available in six designs — you can choose from the lion, unicorn, astronaut and more! Apart from keeping their baby away from harm, this head protector also makes for a great photo opportunity! For more ideas on what to gift your colleague who's expecting, check out our list of baby shower gift ideas!
12. For the gamer colleague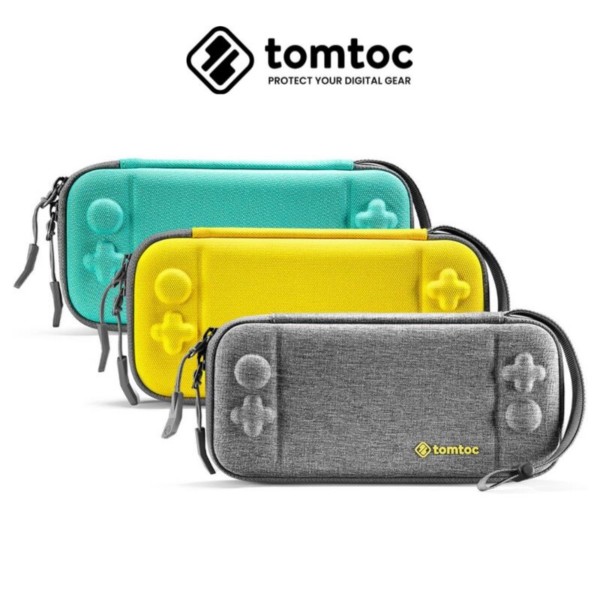 Brainstorming Secret Santa gift ideas for colleagues in Singapore can be challenging but if your Santee is a gamer, you're in luck. They'll surely adore gaming accessories like this Nintendo Switch Carrying Case (available on Tomtoc Singapore Official Store). This will be great for carrying their Nintendo Switch on-the-go and protecting it from drops and bumps! If your colleague is more into mobile games like PUBG or Call Of Duty, this Hoco GM2 Mobile Phone Gaming Controller Set (available on HOCO Official Store) will help to boost their gameplay, especially with the comfortable grip that'll let them game for hours!
13. For the beauty junkie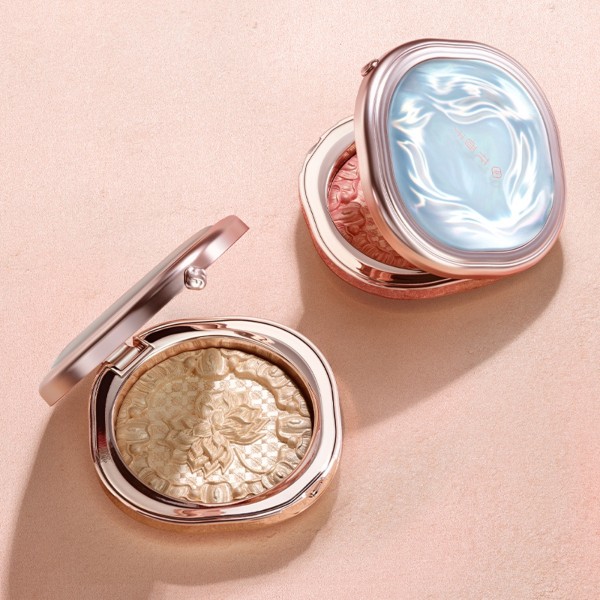 There are some holy grail makeup products that are suitable when looking for gifts for colleagues! Two of which being a highlighter and beauty blender. The Florasis Twin-Lotus Relief Luminous Glow Highlighter (available on Florasis Official Store) is the icing on the cake for any makeup look! Your Santee would just have to dust it on the high points of her face to achieve that goddess glow. If you'd prefer to avoid getting makeup that requires you to pick a shade, then beauty tools like this Beautyblender Original (available on Japalang Official Store). This nifty sponge has pointed edges and rounded sides for you to blend foundations and concealers flawlessly! Plus, this Beautyblender set comes with a Mini Blendercleanser! Who would have thought you could get these gifts under $50 in Singapore?
14. For the shutterbug
Don't know much about your Santee? One way to find out more about them is to stalk their social media accounts! If their Instagram feed is an aesthetic galore filled with artsy pics, you might just nail your Secret Santa gift with the Kodak M35 Refillable Film Camera (available on standardphoto_sg). The Kodak M35 is a gift under $30 in Singapore that sports a flash switch that enables it to work well both indoors and outdoors. It also boasts a fourth colour layering technology that allows it to produce natural looking photos!
Best Secret Santa gift ideas under $30 for colleagues in Singapore
15. For the colleague who loves cute things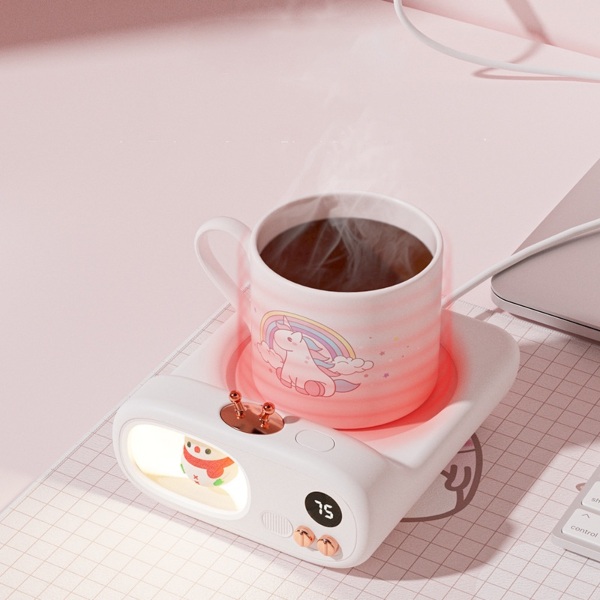 Is your Santee's office desk filled with all things
kawaii
? Then this
Cute Heating Coaster
(available on
humidifier.sg
) will be a perfect addition to their table! Apart from its adorable design, this
coaster
will keep their morning coffee or tea warm throughout the day with its self-heating function! To make things better, it comes with a warm night light that'll come in handy if they use it for their home office. Another cute gift under $30 in Singapore to consider is the
Rechargeable Air Diffuser
(available on
humidifier.sg
), available in pink and white! It'll help to keep the air around them moist and easy to breathe.
16. For the weekend adventurer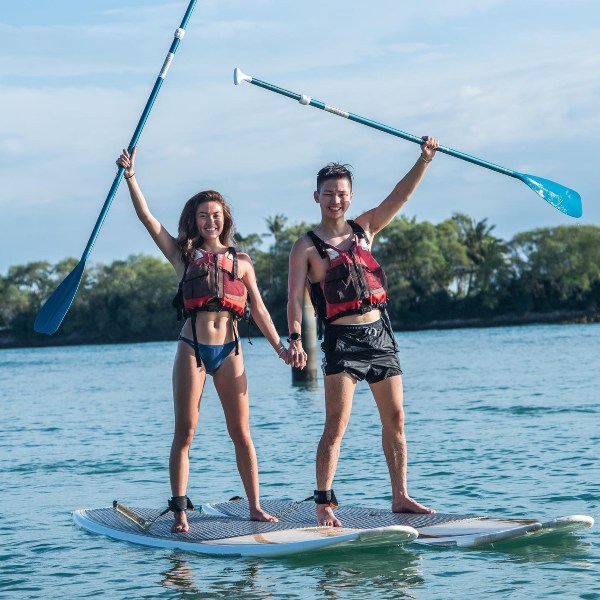 If your colleague is big on exhilarating rides and intense speed, one of the best Secret Santa gift ideas in Singapore for them this Christmas 2023 is a ticket to activities like the Wild Wild Wet Water Park (available on Discounttickets). They will have a splashing good time staying cool at this waterpark, taking part in rides or simply lounging in the Shiok River. And if the beach is on their agenda, give them tickets to Madame Tussauds, the Wings Of Time Laser Show or even a Water Activities Session (all available on Discounttickets) at Ola Beach Club!
17. For the techy co-worker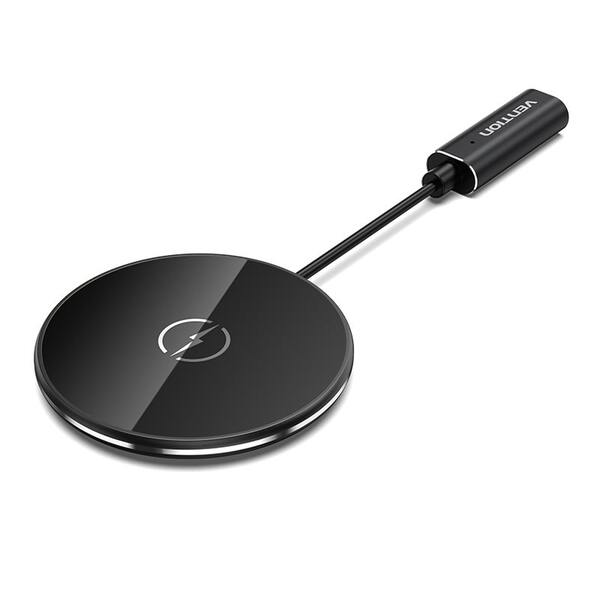 One of the best Secret Santa gift ideas under $30 in Singapore that's fit for the office tech geek is the Vention Magnetic Wireless Charger (available on Vention Official Store). Using wireless charging technology, this sleek wireless charger can power up most smartphones in a short amount of time! If your co-worker already owns a wireless charger, consider buying them the SMATRUL 16A UK Plug Tuya WiFi Socket Adaptor (available on SMATRUL Brand Official Store) then. This smart plug can be synced with a smartphone for customisable control. But that's not all! This awesome Christmas gift for colleagues can even be synced with Google Nest for voice control capabilities.
18. For the new hire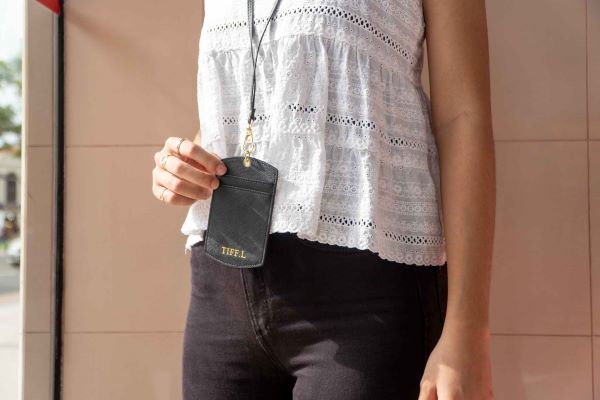 The Christmas party is a good chance to bond with the newest member of the team. However, we won't be surprised if you end up racking your brain for Secret Santa gift ideas as you guys may not know each other well. We suggest going for the Personalised Saffiano Leather ID Cardholder and Lanyard (available on THEIMPRINT.SG), a Secret Santa gift under $30 with his or her name embossed on it! With this lanyard, it'd be a breeze for him to introduce himself to everyone when you're all back in office!
19. For the Marvel fan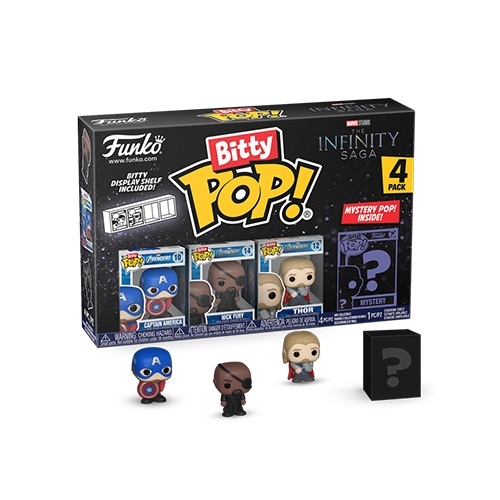 If your colleague is a huge fan of Marvel movies and is a walking encyclopaedia on all things Marvel, it'd be a no-brainer that you should look out for Marvel merchandise. We wouldn't have guessed that you'd be able to find Marvel gifts under $30 in Singapore! But you can! Add this Funko Bitty Pop: Marvel: The Infinity Saga (available on Simply Toys Official Store) to their superhero figurine collection that they can proudly display at home or on their office desk.
20. For the coworker who's always on the go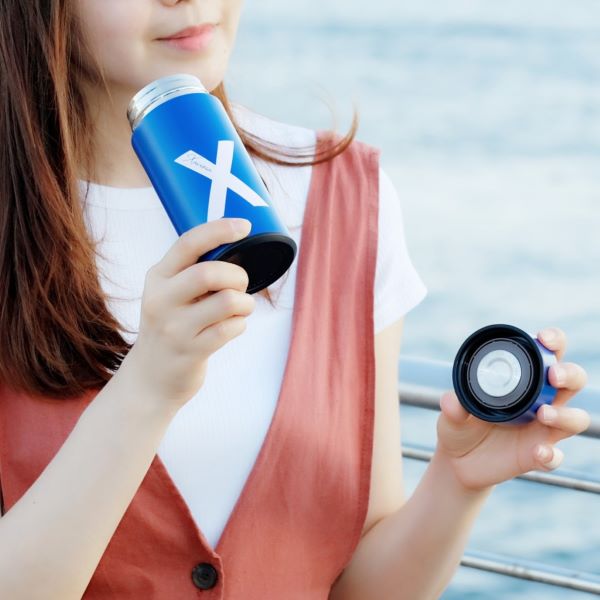 If your Santee is someone who's always out and about, a thermos water bottle would come in handy to keep them hydrated throughout the day! To make this gift even more special, customise it with your Santee's name with this Personalised Thermos Stainless Steel Water Bottle (available on POSELECTED Tea & Coffee Mug)! This personalised gift under $30 also sports an LED touch display that shows the temperature of the water, which is estimated to last at least five years!
21. For the colleague with a sweet tooth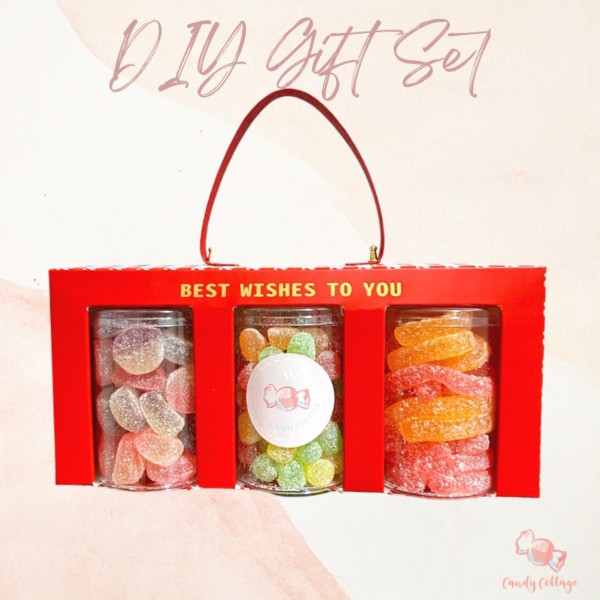 A dose of candy never fails to brighten the mood. If your Santee always has sweet cravings, get them the Candy Cottage DIY Gummy Gift Set (available on Candy Cottage)! This gift box under $30 includes two choices of your colleague's favourite gummies displayed in clear bottles. There are 87 options for you to decide on: from the childhood favourite sour Strawberry Strips to the classic gummy Coke Bottles! Alternatively, surprise your colleague with the best Christmas Secret Santa gift in Singapore this 2023. These Freeze Dried Skittles (available on Candy crunch) are different in texture. Instead of the usual chewy Skittles, these are crunchy and airy – something unique to set your gift apart from the others!
22. For the colleague who meal preps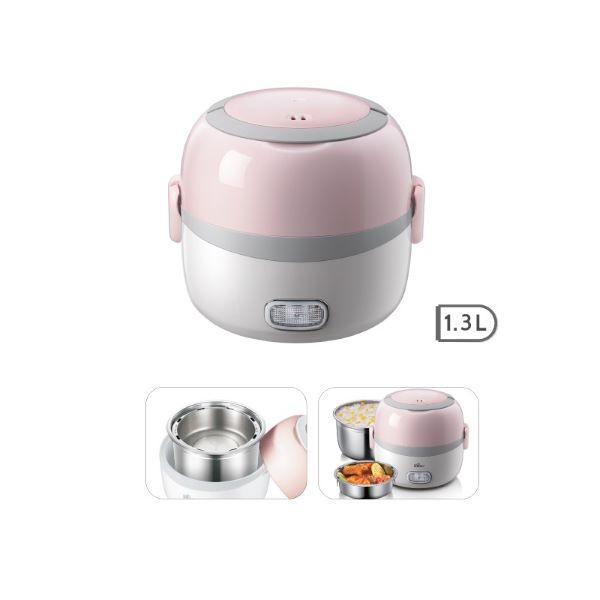 Is your Santee someone who packs their own lunch to the office? Help them save the trip to the pantry with this Bear Electric Lunch Box (available on Bear Official Store) — a practical Secret Santa gift idea in Singapore under $30! Not only can this electric lunch box heat up food, it can even steam and stew food with the touch of a button — how convenient! This best lunch box in Singapore also has a capacity of 1.3L, which allows you to cook a meal for two. Your Santee can even try out these easy electric lunch box recipes to experiment with new dishes!
23. For the custom keyboard enthusiast 
Custom mechanical keyboards have been all the rage these days. If your colleague has also jumped on the bandwagon, artisan keycaps will be a great Christmas gift idea for them this 2023! Dim sum lovers will definitely be thrilled to zhng their setup with this adorable Xiao Long Bao Keycap (available on Humha Peripheral Shop)! For the Pokemon fans, this Artisan Bulbasaur Keycap or Artisan Gengar Keycap (both available on hwnglee2012tg.sg) would be great for gifts under $30!
24. For the colleague who gyms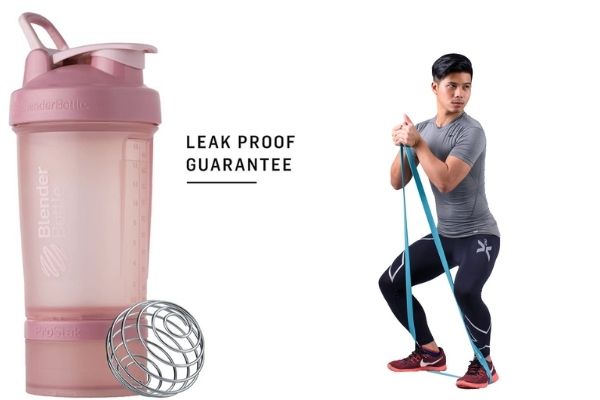 If your Secret Santee is the colleague who always uses their lunch break to hit the gym, then these Sanctband Active Resistance Exercise Super Loop Bands (available on Sanctband) will make a great #fitspo Secret Santa gift idea! Resistance bands in Singapore can be used in the gym, at home or outdoors to tone and sculpt muscles. Your co-worker will also love the BlenderBottle Shaker Bottle (available on BlenderBottle Official Store), a practical gift under $30 that they can put to good use. This protein shaker bottle is a great tool to make protein shakes and keep your colleague on track with a nutritious gym diet!
Best Secret Santa gift ideas under $20 for colleagues in Singapore
25. For the AFOLs (Adult Fans Of Lego)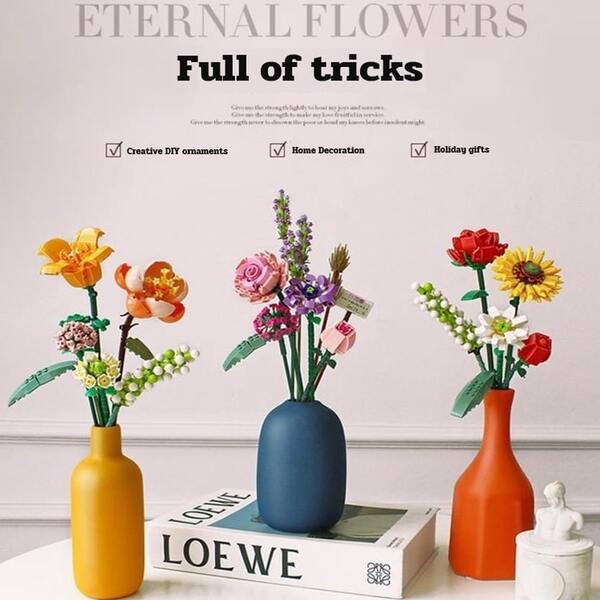 The best LEGO sets aren't just for kids – many adults enjoy the process of building them and collecting swanky LEGO designs as well! If your Santee is a fan of LEGO, you're spoilt for choice with options to choose from for gifts under $20 in Singapore for your colleagues. For instance, motorheads will love the LEGO Technic Motorcycle (available on Toy Station Official Store). Alternatively, get them this Building Block LEGO Flower (available on DearYoYo_SG) which can spruce up the colours in their room!
26. For the pantry raider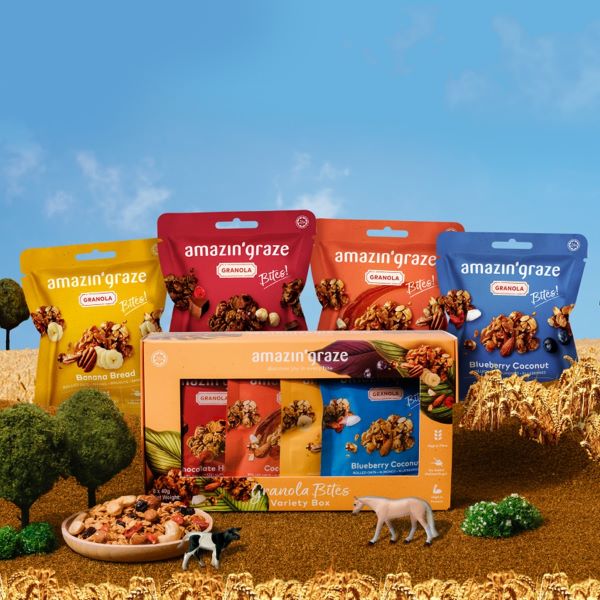 Did you know that healthy snacking may help boost productivity? This Christmas, pick some healthy but yummy snacks for the colleague who often sneaks off to munch on chips and sugary treats! The Amazin' Graze Variety Box (available on Amazin' Graze Official Store) is one of the perfect Secret Santa gift ideas in Singapore for those with a nutty addiction. Alternatively, let your secret Santee indulge in the IRVINS Salted Egg Potato Chips or Black Summer Truffle Chips (available on Shopee Supermarket) to satisfy their savoury cravings!
27. For the creative powerhouse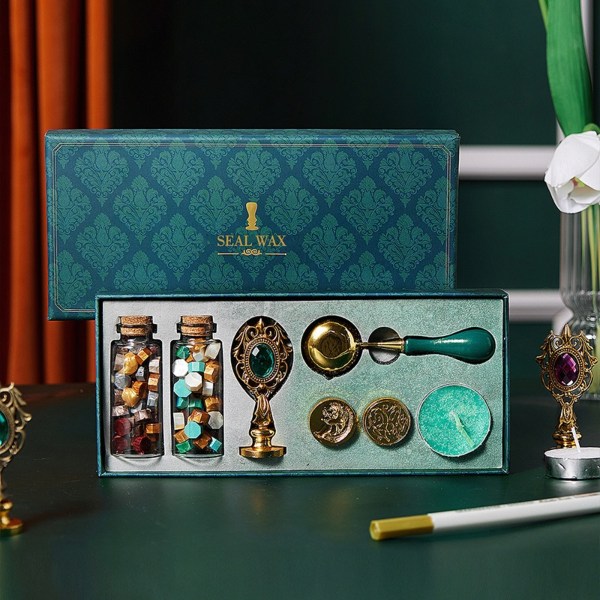 We all have that one colleague who's extremely artistic. One of the best gifts for colleagues with a creative flair is a set of Calligraphy Brush Pens (available on ARTBOX OFFICIAL STORE). These calligraphy brushes are even great for those new to calligraphy and will help in mastering that cursive font we all admire! Other Secret Santa gift ideas under $20 in Singapore include a Wax Seals Stamp Set (available on harurustore.sg). This comprehensive wax seal kit contains a wax stamp, spoon and sealing four wax sticks in different colours to create beautiful wax seal designs that your colleague can use on Christmas cards!
28. For the coffee geek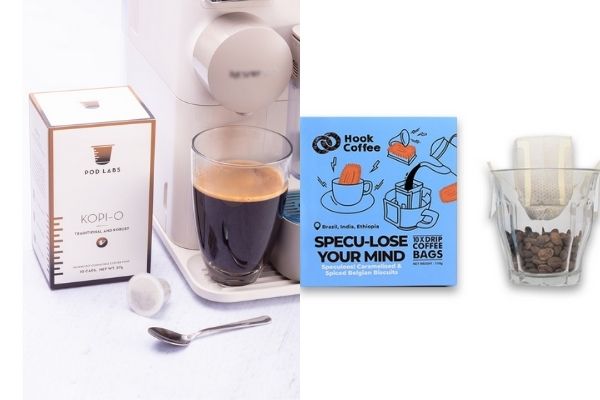 Often see your Secret Santee with a cuppa joe? Why not surprise him or her with the Starbucks Espresso Roast (available on Shopee Supermarket) that lets you enjoy your favourite Starbucks drinks at home! If they prefer their morning coffee to be from kopitiam, get them the Pod Labs Nespresso Compatible Kopi-O (available on Pod Labs)! Find Singaporeans' beloved Kopi-O in an all-natural blend with no additional preservatives. Think they don't own a Nespresso coffee machine? This Tanamera Coffee Espresso Blend Drip Bag (available on Tanamera Coffee Official Store) would be a great gift under $20 for colleagues – it contains drip coffee bags for a delicious tasting coffee — yum!
29. For the tea connoisseur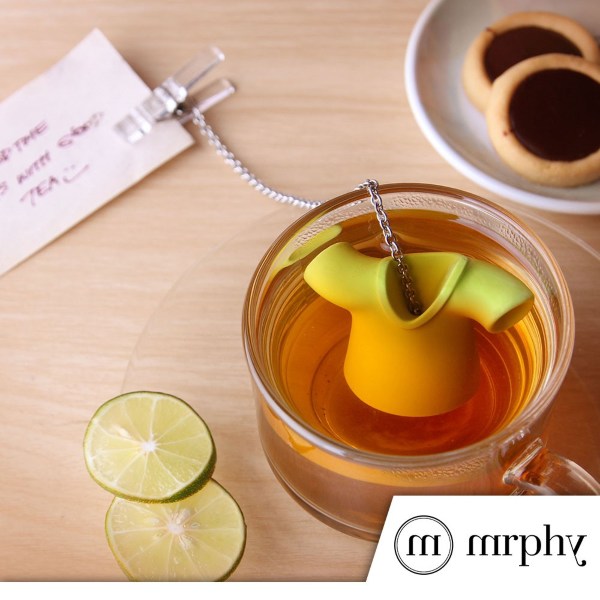 For that colleague who's always sippin' on tea, the OSULLOC Tea Bag Series (available on Tea from Jeju since 1979, OSULLOC) is a fitting Secret Santa gift idea in Singapore! It includes flavours like Tangerine Tea, Honey Pear Tea and Canola Honey Tea — all harvested with tea leaves from Jeju Island. Alternatively, get them the aromatic Gryphon Templetree Oolong Tea that's floral and tangy, or the or the Dilmah Rose With French Vanilla Tea (both available on Shopee Supermarket) that's rich and invigorating. If they're a fan of loose tea leaves, get them some cute tea infusers like this Qualy Tea Shirt Tea Leaf Infuser (available on Mrphy Official Store) to spruce up their brew!
30. For the Popmart collector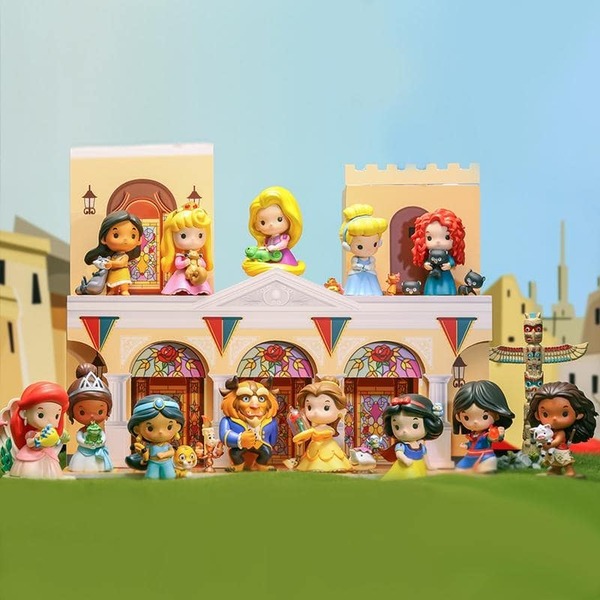 Pop Mart is the latest craze in town. If your Santee has a penchant for these adorable figurines, a Popmart blind box would be a great Secret Santa gift idea in Singapore under $20 for your colleague! If they've been documenting their latest collections on their IGS, it'd be easy to know which series to buy. Otherwise, popular options that hardly go wrong include the Disney Princess Fairy Tale Friendship Series, Yoki Christmas Series, and the Friends Best Memories Series (all available on POP MART Singapore Official Store). But if you need more inspiration, here are the best POP MART figurines in Singapore you can consider — good luck!
31. For the spiffy colleague 
Is your Santee a slicked-back or mussed-up kind of guy? Either way, your male colleague will love the Ubersuave Volumizing Clay Pomade (available on SGPomades Mens Grooming Official Store). With its natural shine finish and maximum hold, this pomade will ensure his hairstyle lasts the whole day — even in Singapore's hot and humid weather! Another useful Secret Santa gift idea in Singapore for your male colleague is a shaver. The Kemei Men Electric Shaver (available on kemei flagship store) is one of the best shavers for men under $20! Your Santee will be glad to find that it's equipped with skin-friendly rounded blade tips for a smooth shave, and that it's portable for travel!
32. For the beer buff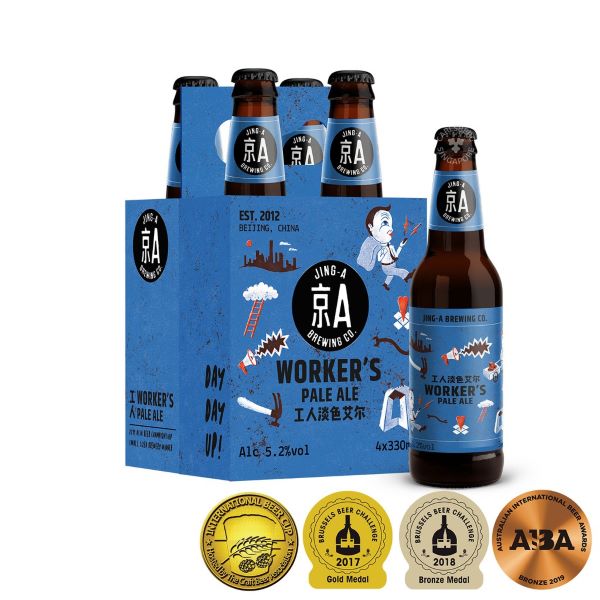 For the colleague who enjoys a fizzy tipple once in a while, treat them to some fancy craft beers that they can unwind with after work. The Jing A Brewing Co. Craft Beer (available on Shopee Supermarket) is an award-winning craft beer that would be a great addition to your Santee's home bar! The Jing A Worker's Pale Ale is one of the best beers in Singapore that features a balanced flavour profile with notes of grapefruit and pine. We reckon it'll make for a great Secret Santa gift idea in Singapore for your beer-loving coworkers!
33. For the eco-friendly colleague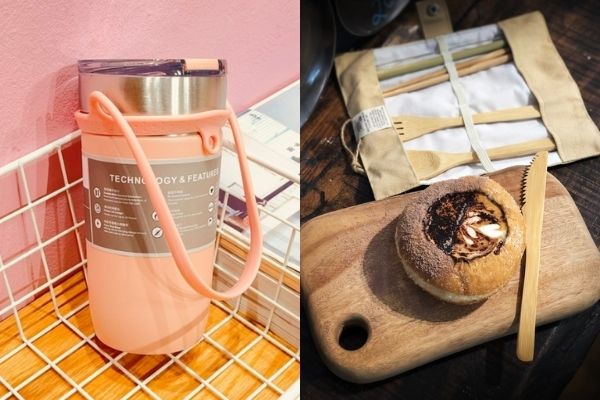 Support your colleague's efforts in saving the environment with some eco-friendly Secret Santa gift ideas under $20! We suggest getting the JML Arctic Tumbler (available on JML Singapore Official Store) which makes for a great Christmas gift idea for colleagues this 2023. It is one of the best coffee tumblers that helps to retain the temperature of the drink and comes with a handle for extra convenience. You can also get your Santee a chic Basics Reusable Bamboo Cutlery Set (available on White Magic Official Store) to substitute disposable cutlery.  
34. For the colleague with a green thumb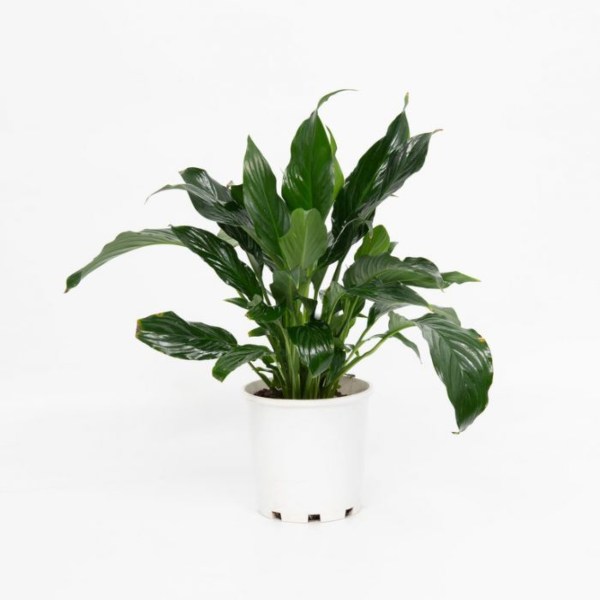 Surprise your colleague with a green thumb with Secret Santa gift ideas revolving around houseplants! The Peace Lily Plant (available on D'Spring Flowers Official Store) complements well with any decor style, which makes it a safe choice for gifts under $20. Apart from sprucing up the home aesthetics, this plant also helps to purify the air and promote better sleep! If they've already got a mini garden going on in their home, help enhance their setup with the Self Watering Planter (available on Gardens Paradise). This promises to be a lifesaver on weekends or when they are out of office!
35. For the deal hunter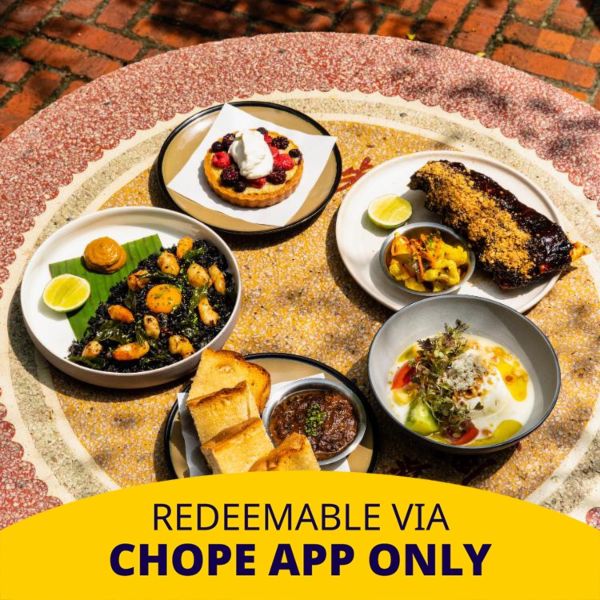 There's always one particular colleague in the team who's updated on the latest bargains in town! If this individual is your Santee, you definitely won't go wrong with restaurant vouchers! Treat your colleague to a yummy Raw Kitchen Bar Voucher or the Tsuta Japanese Soba Noodles or treat them to something sweet with the Dirty Cheesecake Voucher (all available on ChopeDeals). Though unconventional, these Secret Santa gifts under $20 for your colleagues this Christmas 2023
36. For the bookworm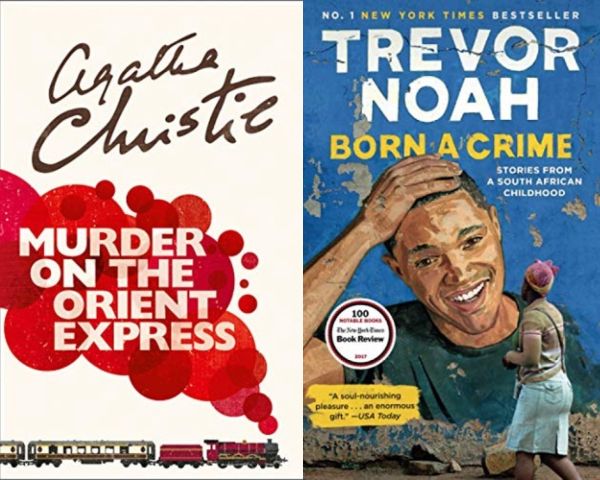 The avid reader in your team would be stoked to receive some good reads at the Secret Santa party! Help your Secret Santee usher in the new year on the right note with an intriguing read like Murder On The Orient Express — a murder mystery that will keep you on your toes. Meanwhile, the humorous colleague will love Born A Crime (both available on Booksmart Singapore), an autobiographical coming-of-age story by comedy star, Trevor Noah. These Secret Santa gifts under $20 in Singapore will be much more meaningful and personalised for your bibliophilic colleagues!
37. For the post-it addict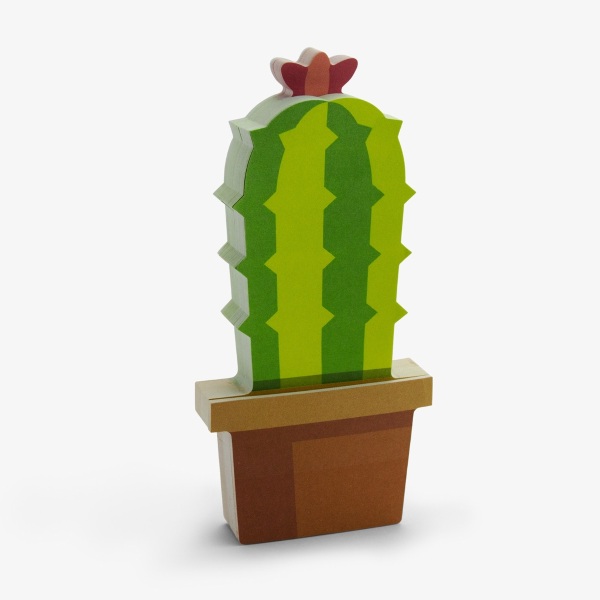 It's easy to spot a post-it addict from miles away — their cubicle is decked with colourful sticky notes which contains to-do lists and other (non) work information. Some great Secret Santa gift ideas for them would be the 3M Post It Pop-Up Note Dispenser (available on 3M Official eStore)! You can also pick the Cactus Sticky Notes (available on The Planet Collection), featuring the adorable planter, a great Christmas gift idea for your green thumb colleagues in Singapore this 2023!
38. For the drinker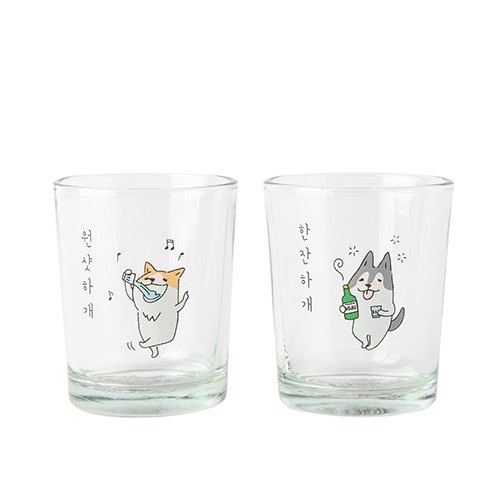 There are many Secret Santa gift ideas to choose from when it comes to surprising the drinker. Depending on the type of alcohol your Santee favours, he or she may find good use for Stainless Steel Ice Cubes (available on Ossayi Official Store). These ice cubes will keep their drink chilled without diluting its flavour — great for whisky and gin lovers! You can also throw in some adorable Shiba Soju Shot Glasses (available on ARTBOX OFFICIAL STORE) for a great Secret Santa gift under $20 for your colleagues in Singapore!
39. For the Asana lover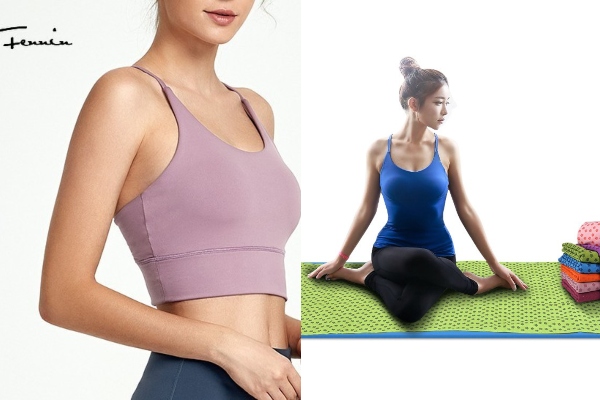 There is just something so meditative about keeping up with a yoga practice. Motivate your secret Santee to keep up with their Asana with this gorgeous FENNIN ACTIVE Yoga Bra Vest (available on Fennin Official Shop), a chic sports bra that can support them through tough poses and even on long runs. You can also get them the Moving Peach Yoga Towel (available on Moving Peach Official Store) that provides an anti-slip grip for their yoga mats. If your Santee has hinted about needing more activewear then check out this list of affordable activewear brands for more Secret Santa gifts under $20 in Singapore!
40. For the globetrotter
Now that many countries have opened up, some of your colleagues may have plans to go overseas during the holiday season! Help them be well-prepped with the Etekcity Luggage Scale (available on BrightVivo Official Store) — a nifty Christmas gift idea for your colleagues in Singapore under $20 this 2023 to avoid baggage problems at the airport. Other great Secret Santa gift ideas include the Ossayi Fashion Travel Toiletries Cosmetic Bag (available on Ossayi Official Store) that they must have in their travel checklist. This waterproof bag is perfect for storing both shower gels and grooming accessories!
34. For the DIY spa person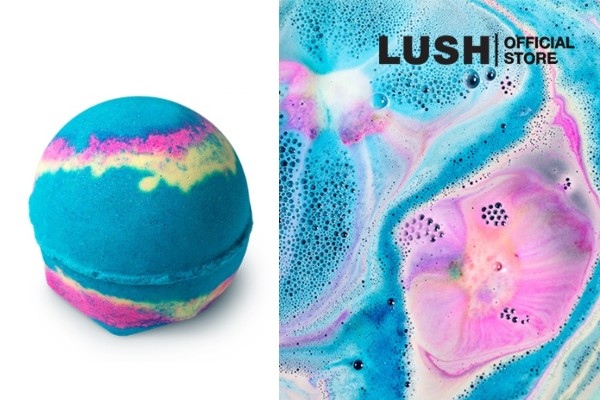 If you know that your Santee loves the finer things in life — including a pampering bath time, the bar soaps will make for a great Secret Santa gift idea for colleagues in Singapore. This Sleepy Soap (available on Lush Singapore Official Store) contains oat milk and lavender oil — a soothing, calming blend for both the skin and mind. It'll surely be a therapeutic treat for their next pampering sesh! Let's not forget the Intergalactic Bath Bomb (available on Lush Singapore Official Store)  for all the fizziness and scents. But of course an at-home spa won't be complete without bubbles. So remember to also throw in the Unicorn Horn Bubble Bar (available on Lush Singapore Official Store) for all the calming lavender and pink water bubbles
42. For the colleague who drives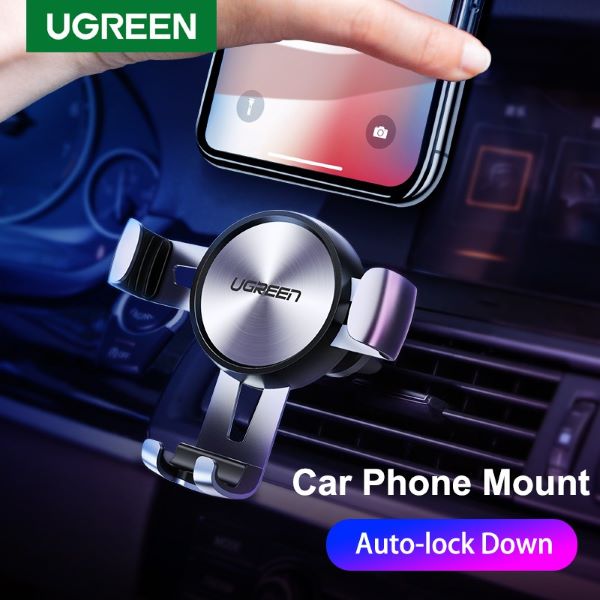 If you're looking for a last minute Secret Santa gift idea under $20 in Singapore for the Santee who drives, why not buy them car accessories for Christmas! The UGREEN Gravity Car Air Vent Mobile Phone Holder (available on Ugreen Flagship Store) is easy to install and suitable for all car models. Instead of the regular duo clamping system, this car phone holder is designed with three aluminium alloy clamping arms to secure the phone in position. Another useful gift is the Car Steering Wheel Cover (available on SEAMETAL) which is made of carbon fibre. This helps to keep their steering wheels protected from wear and tear!
43. For the colleague who always OTs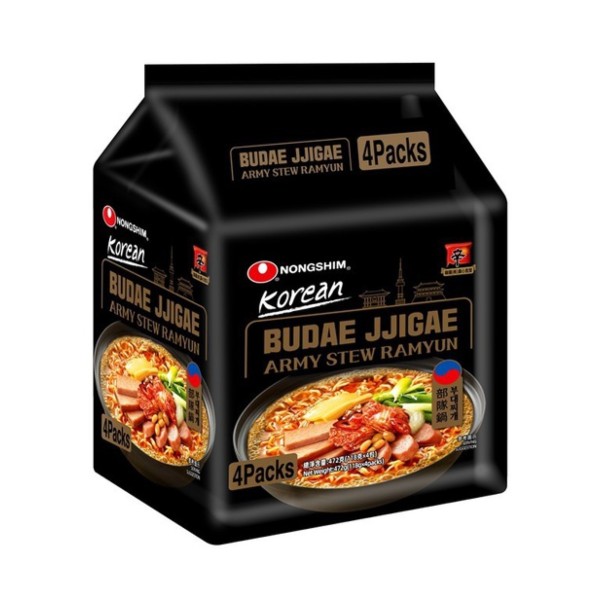 Noticed that your Santee is always OT-ing? They might need this quirky Instant Noodle Cup (available on Yimoo.sg) to get a convenient, quick fix with instant noodles in the office! You can pair this gift together with the best Korean instant noodles like the Nongshim Korean Army Stew (available on Shopee Supermarket)! Don't forget to throw in some instant coffee or Milo sachets into the mix for a thoughtful welfare pack. These will definitely sustain them through their work hours, so this Secret Santa gift idea in Singapore surely won't go to waste.
44. For the one

who's really

crafty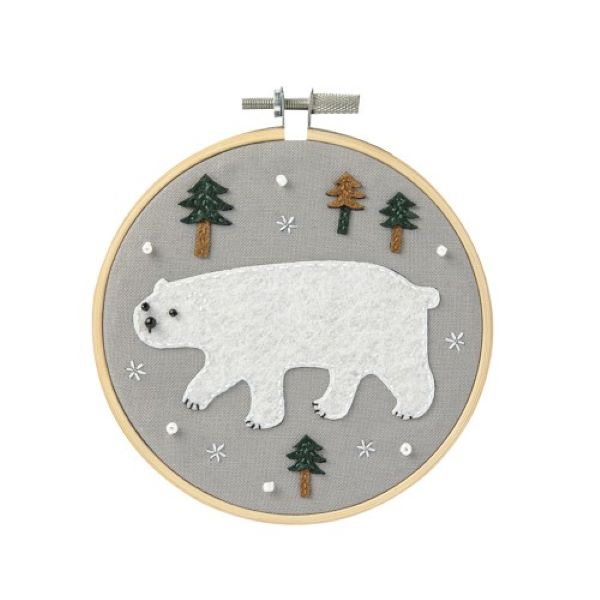 This ARTBOX DIY Felt Embroidery Kit (available on ARTBOX OFFICIAL STORE) is the perfect Secret Santa gift idea in Singapore for your colleague who's great with their hands! This therapeutic activity can take their minds away from the grind and help them to relax this holiday season. This embroidery DIY kit contains a frame, cotton oxford, felt, beads, and embroidery supplies for them to complete this art piece. But if you're the dexterous one, why not try completing it as your Secret Santa gift for your colleague instead!  
45. For the chic fashionista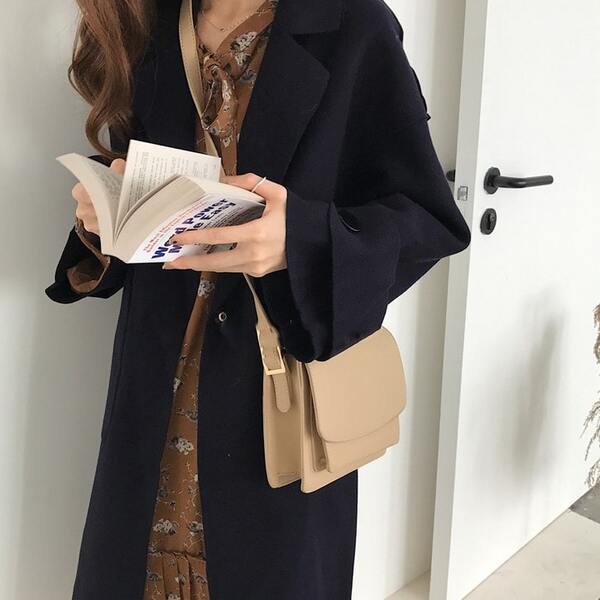 Secret Santa gift ideas for the office fashionista in Singapore are not as scary as they seem. Start with jewellery and accessories for they are truly a girl's best friend! Not sure what kind of jewellery gift to get for your female colleague? You won't go wrong with a pair of Minimalist Mini Hoop Earring (available on CHERJOLI) that's understated and pairs well with any outfit. If your Santee doesn't have ear piercings, go for a stylish shoulder bag instead! The IELGY Retro Shoulder Bag (available on IELGY Official Store) is roomy enough to hold her weekend essentials!
Easy wrapping ideas for your Secret Santa gifts
Settled on your Secret Santa gift idea for your colleagues in Singapore this Christmas 2023? The next step is to wrap it up! Here are some easy and affordable wrapping options to consider to make your gift look presentable: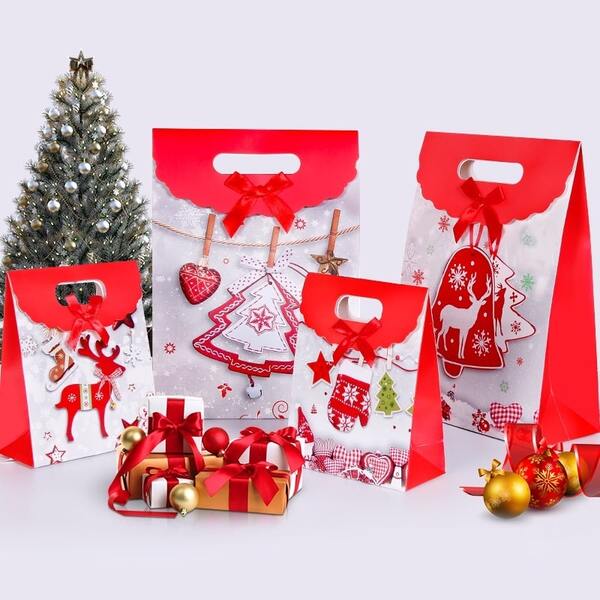 If you're gifting your Secret Santee food, tea or coffee, the best wrapping option would be Christmas bags like the Christmas Gift Packaging Bag (available on Ossayi Official Store) that's made of kraft paper. It's available in various designs like white with reindeer prints and sky blue with reindeer and snowman characters! Meanwhile, an exquisite gift like a bottle of red wine deserves an equally pristine gift bag like this Window Paper Bag (available on MillionParcel)!
Christmas drawstring bags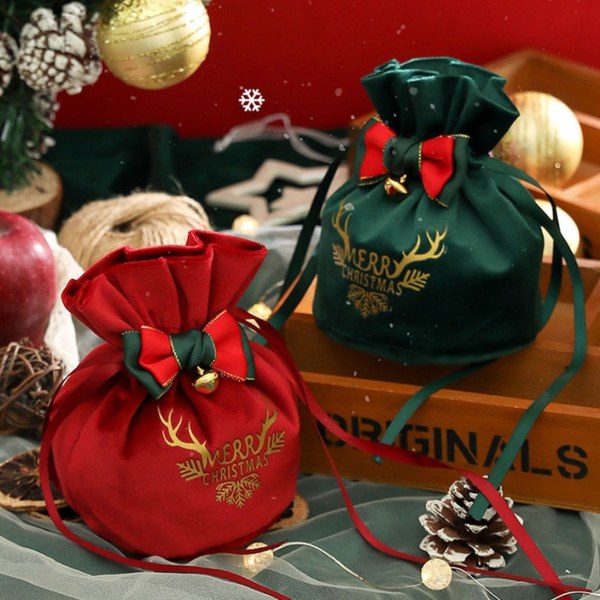 For a more eco-friendly wrapping option, opt for the Christmas Drawstring Bag (available on YOUTING.SG) to store your Secret Santa gift ideas in Singapore! Your Santee can even repurpose it for their next gift exchange. It is available in four adorable designs and is the perfect size for smaller gifts.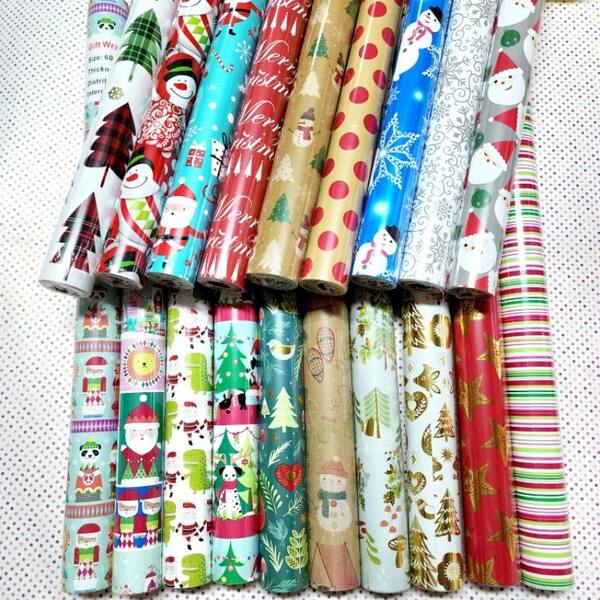 For larger presents or those that come in boxes, you can get wrapping paper like the Christmas Gift Wrapping Paper Roll (available on Les Gift International) to wrap it up with a festive touch! For a finishing touch, you can use Christmas ribbons like the Ossayi Christmas Gift Wrapping Grosgrain Ribbons (available on Ossayi Official Store)!
What is a Secret Santa gift exchange?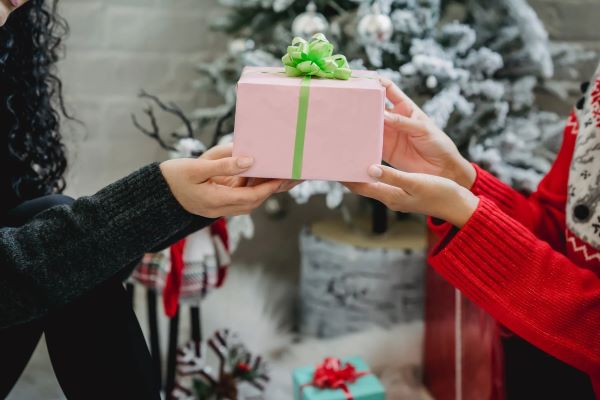 Secret santa gift exchange is a popular Christmas tradition that friends and colleagues play during the festive season. As its title suggests, this is an anonymous gift exchange — which adds to the holiday fun! It brings people together and promotes the spirit of giving even to those who may not have been on your Christmas list (like your new colleague). 
Each participant will be randomly assigned as the 'Secret Santa' for another participant, known as the 'Secret Santee'. Next, the 'Secret Santa's' mission is to provide a small gift within an agreed budget to surprise the 'Secret Santee' without revealing themselves. After the gift exchange is over, the 'Secret Santa' will be revealed and new relationships will be made!
What to get for Secret Santa when you don't know the person?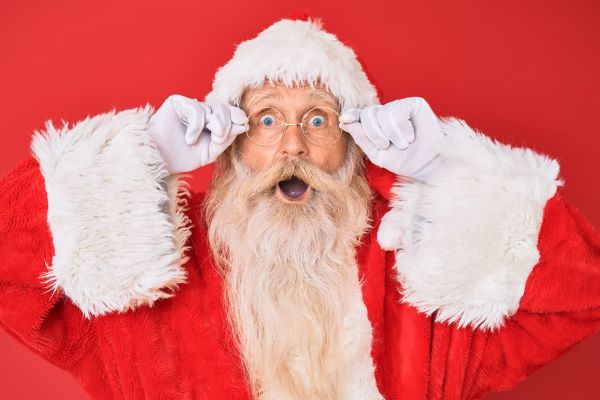 The game can go two ways — you either know the person very well or not at all. If you're in doubt, keep the gift generic by getting them things like chocolates, men's socks or women's socks and pretty mugs! But if you want to be the best Secret Santa to all your employees, Shopee E-Vouchers For Businesses are here to save the day! You can purchase several vouchers in bulk, all in different denominations from $5 and $10 to $25 and $50. The best part is how your employees will get to purchase anything they want or need from Shopee. And it's all thanks to these vouchers you've gifted them with! There's no way this isn't the best Secret Santa gift idea for your employees in Singapore this 2023!
Nail your Secret Santa gift for your colleagues with these ideas 
Celebrate the jolly season in 2023 with the spirit of giving by getting well-thought out Secret Santa gift ideas under $50 for your co-workers in Singapore. Don't forget to check out our ultimate Christmas gift ideas that will come in useful when buying presents for your loved ones. If you're preparing to pig out with your family this Christmas, get the best Christmas hams in Singapore to enjoy during your end-of-year feasts! Remember to check out our 12.12 Birthday Sale for more savings and deals on your gifts!
This article was updated on 30 October 2023. Additional research done by Caryn Tan.