While it's common to suffer from midday hunger pangs, chomping on sugary and salty snacks will just leave you feeling more sluggish. Instead of feeding on empty calories, why not try low calorie snacks in Singapore instead? Filled with fibre and vitamins, our rundown of the best healthy snacks in Singapore will perk you right up so you can survive those slow work days — be it in the office, or at home!
Must-try healthy snacks in Singapore
1. Edamame – a vegan-friendly protein source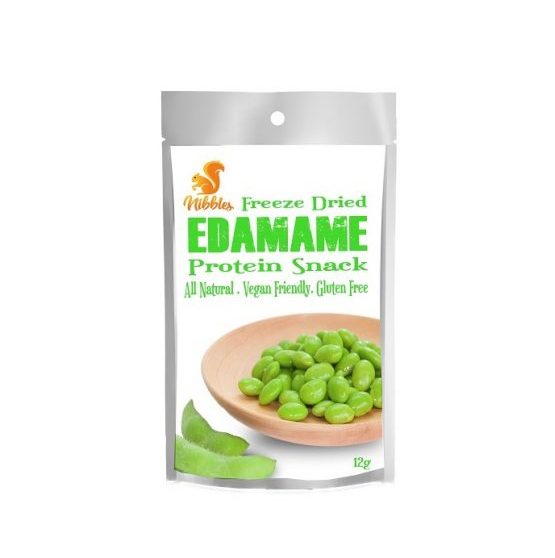 Once you get past the initial phonetic gymnastics, you'll realise edamame (ed-ah-ma-may) is one of the best healthy snacks in Singapore. Compared with other low-calorie snacks in Singapore, edamame is exceedingly big on protein! 100g of these pea-shaped powerhouses provide enough nutrients to match the protein in 100g of chicken breast and fibre in four slices of whole wheat bread.
Inconvenienced by their inedible pods? Why not check out Nibbles Freeze-Dried Crisps Edamame (available on Shopee Supermarket)! Prepared without MSG or preservatives, this ready-to-eat freeze-dried edamame snack retains most of its nutritional quality and taste while providing you with a satisfying crunch. Snack guilt-free on this low-calorie snack in Singapore which is both vegan friendly and gluten-free! 
Calories: 188cal/serving
2. Mixed nuts – healthy fats galore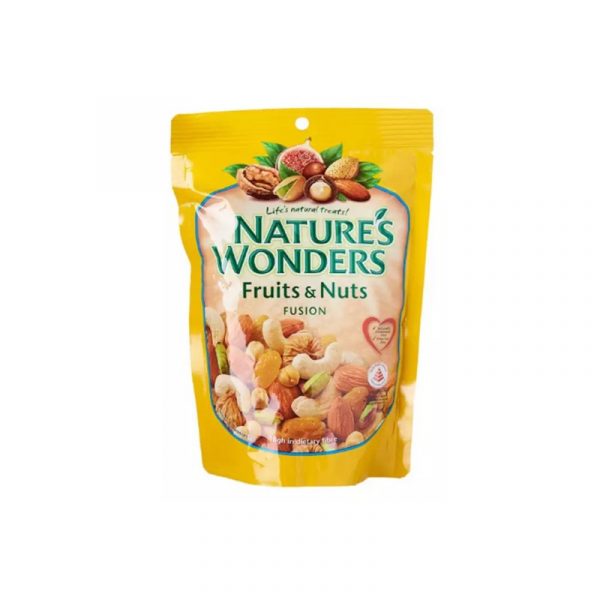 Fat — the dreaded nutrient that's linked to heart disease and obesity. Yet, you'll often hear dieticians recommending nuts as go-to healthy snacks in Singapore. That's because the monounsaturated fats and omega-3 fatty acids present in the nuts can help combat health issues like inflammation and high cholesterol!
If you need recommendations, Nature's Wonder Fruits & Nuts Fusion (available on Shopee Supermarket) is a terrific example of good fats done right! From antioxidant-filled raisins and figs to fibrous pistachios, mixed nuts provide ample flavour and variety of texture so you'll never get bored of having the same few nuts.
Calories: 144cal/serving
3. Oatmeal – most satiating snack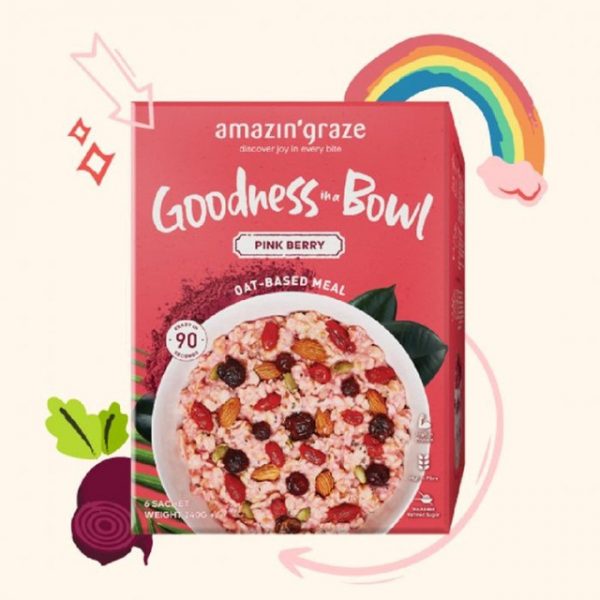 While you might be motivated to adopt a healthy, clean and light diet, it won't be long before you're craving for something more filling! Despite loading you up on essential vitamins and nutrients, most healthy snacks in Singapore often disappoint as multiple servings still leave you craving for more.
Amazin' Graze Pink Berry Instant Oatmeal (Goodness Bowl) (available on Shopee Supermarket) seeks to change this as it provides the complete nutritional package while remaining a convenient ready-to-eat option. Offering nutrient-rich toppings like cranberries and goji berries along with almonds and pumpkin seeds, you'll definitely feel fuller with this healthy snack delivery in Singapore! Additionally, the oatmeal is mixed with 100% natural beetroot powder for a beautiful pink tint that will instantly lift up your mood!
Calories: 154kcal/serving
4. Granola – fibre-rich goodness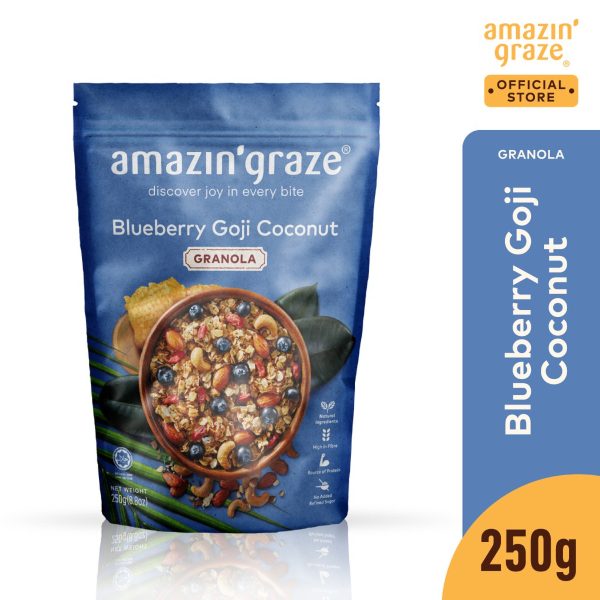 Granola is unrivalled as a digestive aid and is one of the most popular healthy snacks in Singapore! From regulating digestion to improving heart health, there's no low-calorie snack in Singapore that comes close to offering the same dietary fibre benefits. Unfortunately, many granola options today flood their oats with sugary ingredients, causing the fibrous snack to lose its edge in the low-calorie snacks market.
With the Amazin' Graze Blueberry Goji Coconut Granola (available on Shopee Supermarket), you never need to worry about the overall sugar content! Restricting themselves to natural ingredients, superfoods and natural sweeteners, Amazin' Graze guarantees a wholesome snacking experience with every bite.
Calories: 230cal/serving
5. Kale chips – pro bone health chips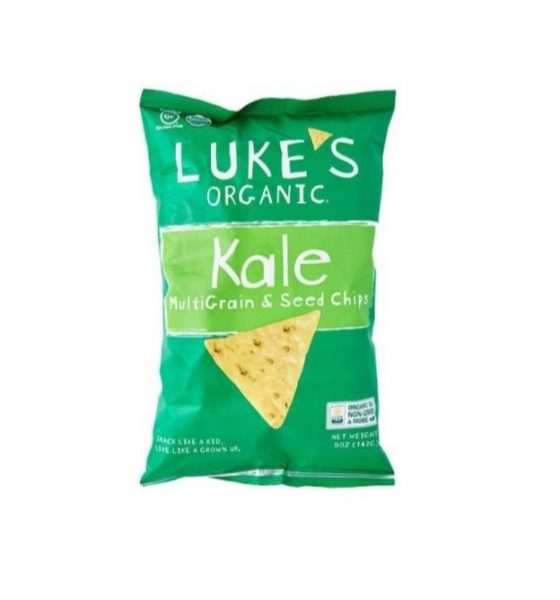 Can't get past kale's bitter flavour? Several healthy snacks in Singapore have incorporated earthy vegetables to create the perfect savoury, low-calorie snack for regular consumption! Providing a punchy crunch with each bite, kale chips enrich your body with antioxidants and vitamins.
To make kale more appealing to the average snacker, Luke's Organic Kale Multigrain Chips (available on Shopee Supermarket) has released a multigrain and seeds tortilla kale chip that's organic, non-GMO and gluten-free! Despite looking like your average potato chip, this low-calorie snack in Singapore is brimming with Vitamin K! With one serving, you'll consume close to the daily recommended amount, which can improve bone health and reduce the risk of osteoporosis. 
Calories: 140cal/serving
6. Crackers – savoury snack vessels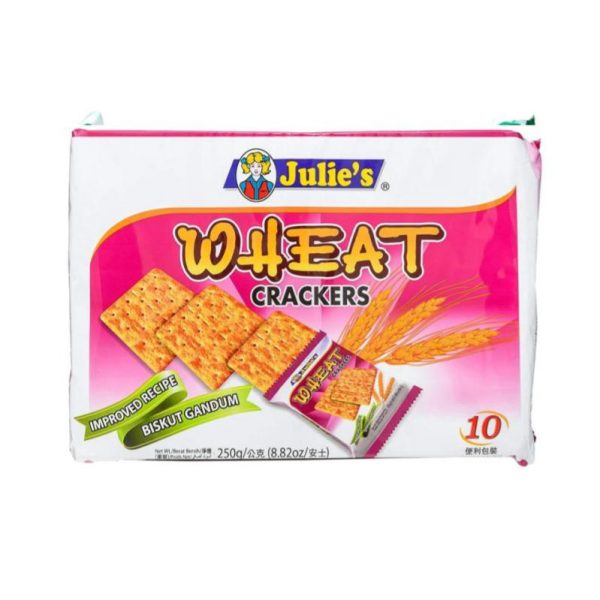 Possessing timeless cross-generational appeal, crackers are an evergreen favourite when it comes to healthy snacks in Singapore. From being dipped into our favourite Milo (available on Shopee Supermarket) to being accompanied with toppings like cheese or tuna, there are plenty of ways to savour this versatile snack! Instead of munching on crackers laced with sugar and refined grains, you should choose healthier and low-calorie snacks in Singapore that offer fibre and protein. 
Julie's Wheat Crackers (available on Shopee Supermarket) combines a hefty, wheat-based flavour with nutritional benefits. These wheat crackers retain their shape even after being dunked and are one of the best healthy snacks in Singapore to go with a hot beverage.
Calories: 130cal/serving
7. Seaweed – best dietary iodine source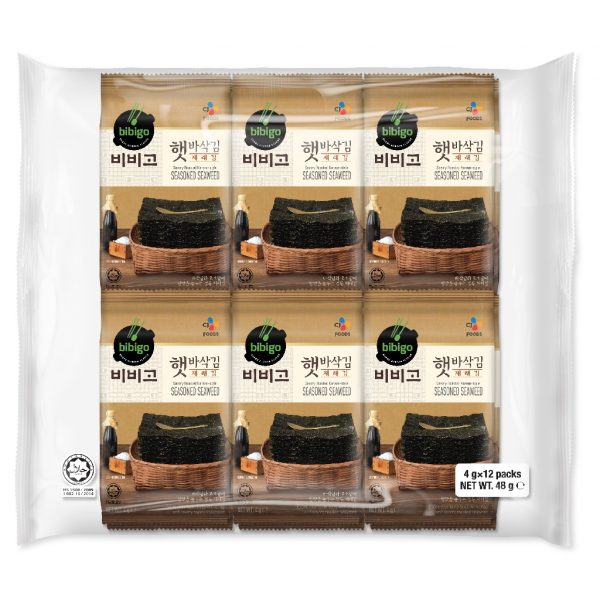 If you find yourself feeling sluggish during the workday, you'll probably need a dose of dietary iodine found in seaweed! It contains a range of nutrients from amino acids and protein to good fats and essential vitamins.
Although most seaweed brands might seem like good low-calorie snacks in Singapore, they're often deep-fried for enhanced flavour. With CJ Bibigo Savory Roasted Korean Seasoned Seaweed (available on Shopee Supermarket), rest assured you're getting the healthier option. The seaweed is roasted before being lightly seasoned with salt and oil for maximum flavour! No wonder it's the #1 selling Korean snack in South Korea!
Calories: 25cal/serving
8. Almond butter — no cholesterol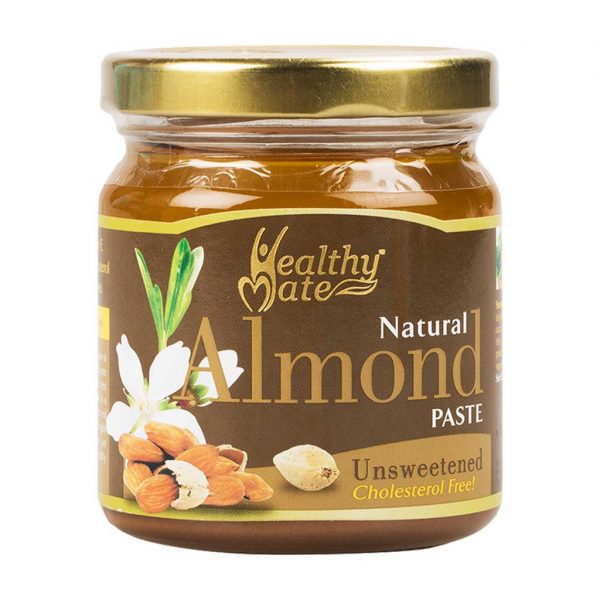 Preparing a peanut butter sandwich for a midday pick-me-up? If you're using a regular peanut butter spread, it's time to make the switch. Almond butter spreads are a healthier alternative with their rich source of protein, heart-healthy fats and antioxidants! In addition, they contain more fibre and vitamins than peanut butter. 
Even without sugar, the Healthy Mate Natural Almond Paste Unsweetened (available on Shopee Supermarket) boasts a delightful nutty taste that goes well with toasts, oatmeal or even salads. It has such a creamy texture and makes for a healthy snack in Singapore for those with diabetes as well as vegetarians.
Calories: 190cal/serving
9. Roasted chestnuts — the key to healthy digestion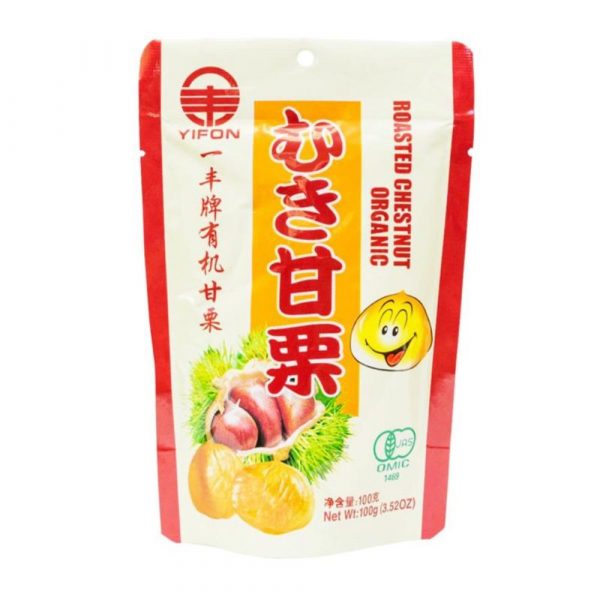 Chestnuts, also known as gao lak in Hokkien, was a widely popular snack back in the days. However, the ban on littering made it inconvenient to deshell the chestnuts while snacking on the go. This likely contributed to the fall in popularity of this local snack. 
Thankfully, you can still enjoy a bag of roasted goodness with ready-to-eat chestnut snacks like the Yifon Roasted Chestnuts Organic (available on Shopee Supermarket). This low-calorie snack in Singapore is jam-packed with fibre — just 10 roasted chestnuts will supply you with 17% of your daily essential fibre intake! As such, roasted chestnuts can help to improve your digestion and prevent constipation.
Calories: 110cal/serving
10. Dried dates — amazing nutrition profile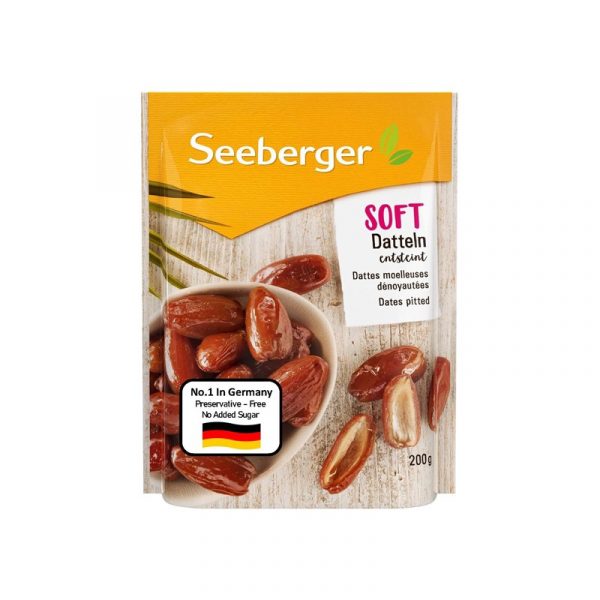 Here's a healthy snack in Singapore to satisfy your sweet tooth — dried dates! Dates have a fruity sweetness that can make for a healthy alternative to candies. These wrinkly treats boast an impressive nutritional profile, providing your body with fibre, protein, potassium, magnesium and more! In addition, this healthy snack in Singapore is also high in antioxidants and can reduce the risk of diabetes, cancer and heart disease.
The Seeberger Soft Dates (available on Shopee Supermarket) are especially suitable for fussy eaters. They are pitted dates (seeds removed), which means you can munch on these yummy treats without having to worry about the seeds. However, do note that although dates provide many healthy goodnesses for your body, they are not considered low-calorie snacks in Singapore. They have a relatively high-calorie content and should be consumed in moderation!
Calories: 110cal/serving
11. Coconut chips — energy booster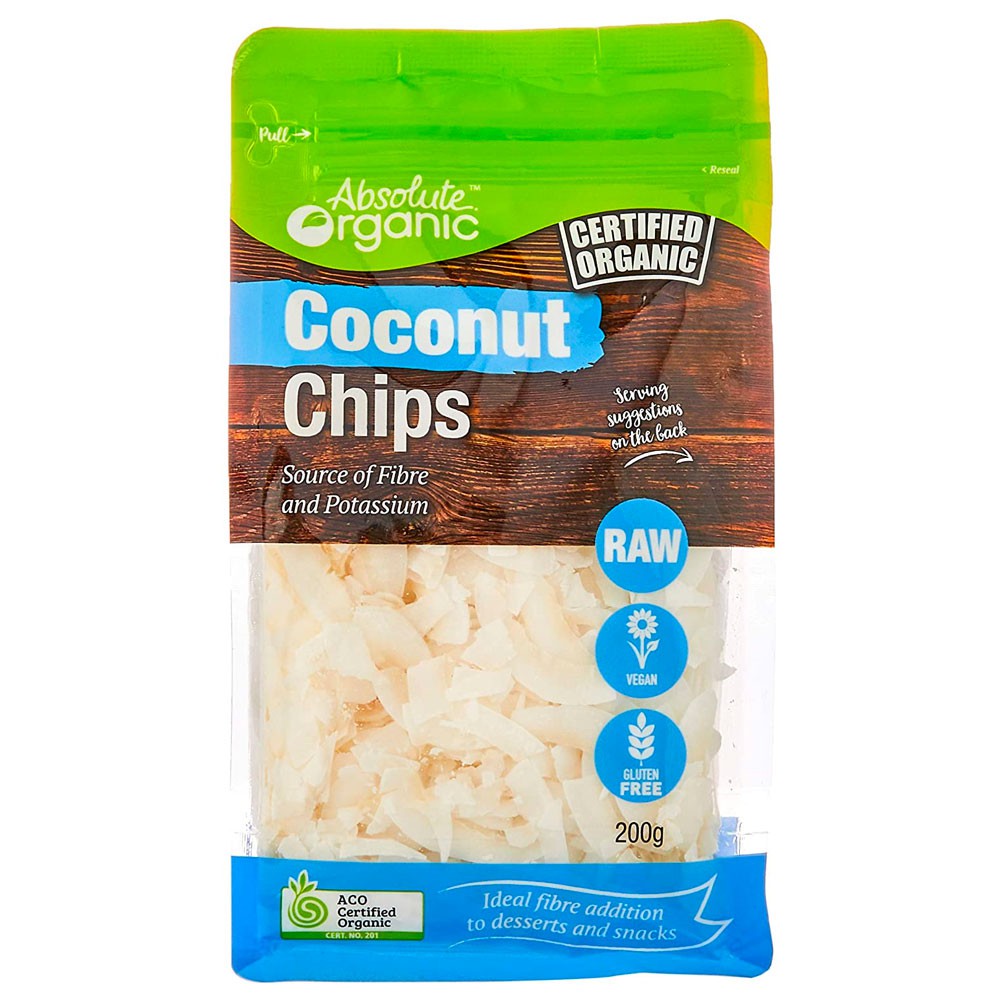 It's 4 P.M., and you just need a little bit more energy to see you through the end of the workday. Instead of adding an extra shot in your coffee, we suggest turning to a crunchy and healthy snack in Singapore for a change. Yes, we are talking about coconut chips! Coconut chips contain high levels of medium-chain fatty acids (MCFAs). This is a type of saturated fat that can be easily digested and burnt as energy, giving you that extra push for the next hour or two. 
The Absolute Organic Coconut Chips (available on Shopee Supermarket) is one of the most popular healthy snacks in Singapore. While this isn't a low-calorie snack in Singapore, it's full of natural goodness and can be enjoyed in moderation. The chips are made with minimal processing and can be added to your smoothies, muesli or eaten as it is! 
Calories: 163cal/serving
Anytime is a good time to snack
Enjoy maximum productivity and satiation with these best healthy snacks in Singapore during the slowest workdays. Shop for other yummy snacks online on Shopee Supermarket! Don't forget to bolster your healthy diet with effective exercises! Here's an easy home workout routine that takes no more than 15 minutes. You can also consider equipping your home with some gym essentials so you can pump it out in your own home gym! 
This article was updated on 23 September 2021. Additional research done by Jiaxian Lee.
---
New to Shopee? Get $7 off (min. spend $15) with code*: WFHSNACKS7
* TNC Applies. Valid for new users from 26 Sep to 3 Oct 2021 only.