Living in an urban city, a zero-waste lifestyle seems unattainable. Heaps of waste are generated daily, from the lunch that we dabao to the BBT we consume. As hard as can be, we can all do our small part by reducing our carbon footprint by replacing single-use items with reusable ones. If you can't go without a daily cuppa from Starbucks or a teh peng from the kopitiam, consider getting a durable coffee tumbler to replace single-use cups. You might even be able to save a few cents from each order! To kickstart your sustainable lifestyle, check out our lowdown on the best coffee tumblers that offer a slew of nifty features and stunning designs.
Does stainless steel change the taste of coffee?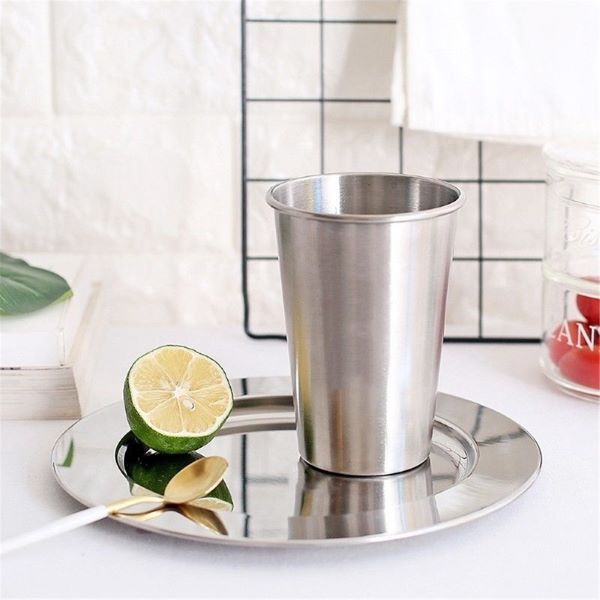 When it comes to buying the best coffee tumbler in Singapore, stainless steel is a common material that you'll find. However, do note that stainless steel tumblers can potentially impart flavour to your coffee. This can happen due to poor construction and design or a reaction between the metal compounds and coffee. To avoid this, look out for stainless steel tumblers that are electroplated with another material, such as ceramic. Ceramic tumblers do not impart flavour nor does it absorb flavours, allowing you to savour each note of your liquid gold.
How to choose the best coffee tumbler in Singapore?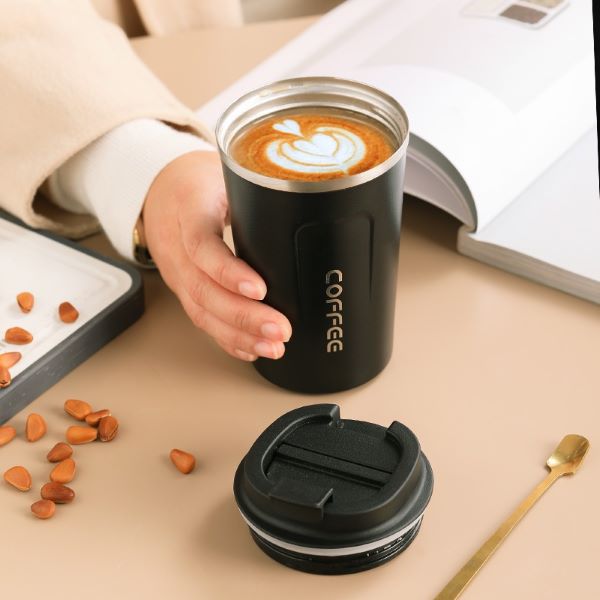 Wondering what to look out for when choosing a coffee tumbler? Here are some important factors to consider.
Do you usually order a tall, grande, or venti? For grande and below, and most standard cafe-sized coffee, a tumbler of 16oz (473ml) will suffice. If you order venti, make sure to get a tumbler of at least 20oz (566ml). In general, we recommend sizing up as much as possible to account for days you want to order something larger. However, if portability is your main concern, you can get a small tumbler of 10oz (300ml) or buy a collapsible tumbler!
Lukewarm coffee is just not it. It becomes stale, more bitter, and the flavour deteriorates. That's why it is important to get a coffee tumbler with insulation capabilities to retain the temperature of your drink! We also recommend getting double-walled tumblers that are sweat-proof, so you won't get scalded by piping hot coffee or have to continuously wipe down condensation.
One of the reasons people choose water bottles over tumblers is because they're worried about leaks. The good news is, the best coffee tumblers in Singapore come with leak-proof lids that are airtight so you can stow them away safely in your tote. Make sure to look out for this keyword when buying a tumbler to avoid nasty spills!
Best insulated coffee tumblers in Singapore
1. Sttoke Insulated Ceramic Cup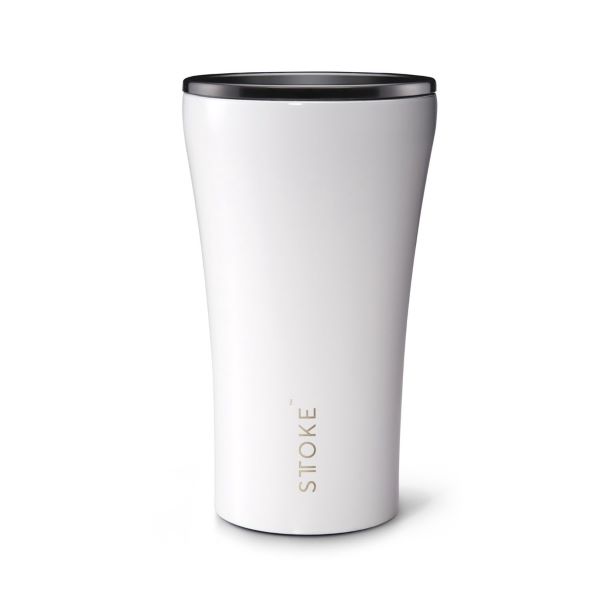 While ceramics are the best choice of material for coffee tumblers as they retain the original flavour of your cuppa, butterfingers will have to worry about shattering it days after purchase. For clumsy coffee geeks who are particular about the taste of their drink, the Sttoke Insulated Ceramic Cup (available on The Brew Therapy) is a godsend. 
Made of shatterproof, water-based ceramics, this best coffee tumbler ensures that you'll enjoy every note in your brew. Furthermore, it keeps your coffee warm for up to three hours, and cold for up to six hours – so you can take your time to sip it through the morning. The Sttoke cup also sports a leak-proof lid, which makes it one of the best travel coffee mugs as you can pack it into your bag safely. We also love its elegant, minimalist design that will add to the aesthetics of your study desk.
2. Starbucks Cherry Blossom Tumbler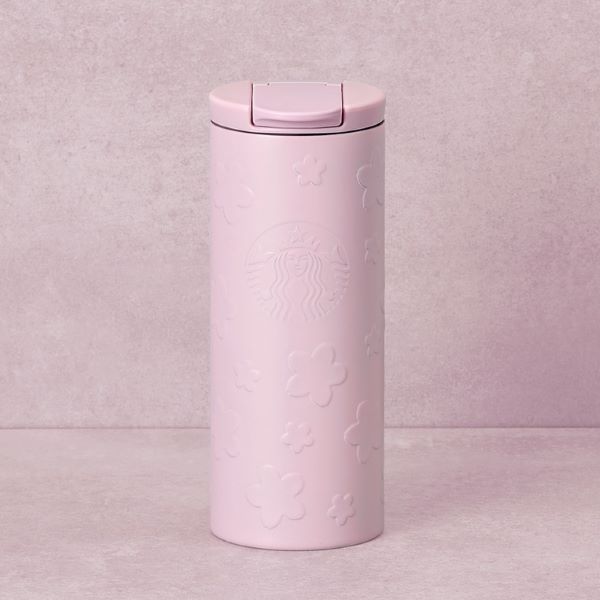 We might not have beautiful cherry blossoms blooming around in Singapore, but we have a deluge of pretty sakura products for you to live the season! The Starbucks Pink Cherry Blossom Tumbler (available on Starbucks Official Store) is a beauty to behold with its pastel pink finish and embossed cherry blossoms. Apart from its gorgeous exterior, this Starbucks tumbler also checks all the boxes for functionality. It sports a trusty spill-proof lid and a double-walled feature to keep your drink at optimal temperature.
3. Eday Teal Tumbler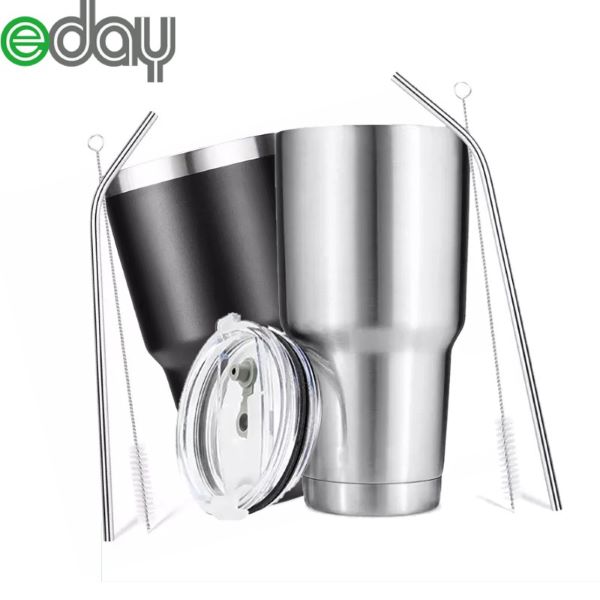 For those on a budget, the Eday Teal Tumbler (available on Eday Official Store) is an affordable yet solid option that does not scale down on quality. Coming in at under $15, this tumbler comes together with a metal straw and a free straw brush for easy maintenance. These all come packed together in a beautiful gift box, which makes this a great gift idea for your eco-friendly pals! With a 30oz capacity, there will still be room for more even if you order a venti. 
If you're wondering if this tumbler will impart funky flavours into your joe due to its stainless steel interior, don't worry! It has been electro-polished which leaves a clean finish that won't affect the taste of your drink. The exterior also comes with a long-lasting powder coating that prevents scratches and rust, making this one of Singapore's best durable coffee tumblers in Singapore!
4. Thermos Tumbler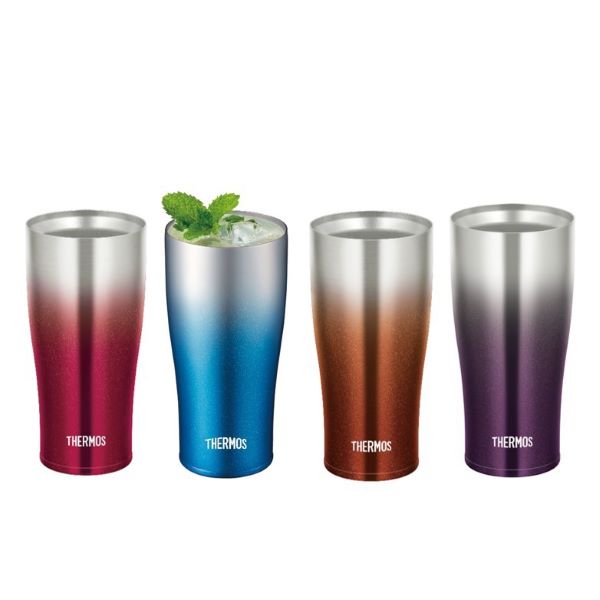 Thermos rules the roost when it comes to quality thermos flasks. For coff-a-holics, the Thermos Tumbler Cup (available on Thermos Singapore Official Store) will be your trusty companion for your coffee runs. Equipped with Thermos' vacuum insulation technology, this tumbler can hold piping hot brews without scalding your fingers. In addition, condensation won't form when you order ice-blended drinks so you won't have to deal with a dripping wet tumbler. That's why it is one of the best travel coffee mugs in Singapore. We also love that there are four different colours to choose from including pink, blue, and purple!
5. Arctic Tumbler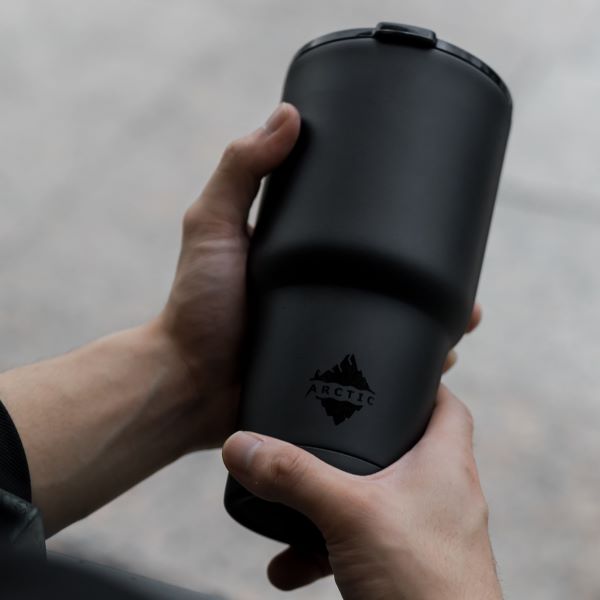 The best coffee tumblers don't just hold your drink well – they double up as a fashion statement too. The JML Arctic Tumbler Noir Edition (available on JML Singapore Official Store) is the perfect addition to your chic #OOTD with its classy, matte black aesthetics. On top of being pleasing to the eyes, the JML Arctic Tumbler is also smooth and exquisite to the touch. Furthermore, those who like their brews hot will appreciate how this sleek tumbler can retain its heat for up to 12 hours! It also keeps iced drinks cold for up to four hours. If you drive, the Arctic Tumbler will fit nicely into your cup holder.
6. Corkcicle Classic Tumbler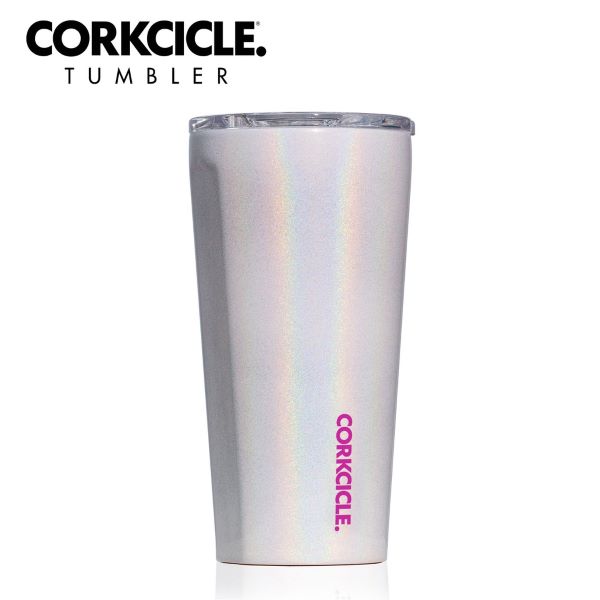 The Corkcicle Tumbler (available on Gizmo Hub Official Store) is off the charts in the aesthetic department. With dashing designs like Unicorn Magic which features a holographic finish and Rose Quartz which is a lovely pastel pink colour, Corkcicle tumblers are absolute stunners that you'll want to add to your arsenal of accessories. They also marry beauty with brains with its well-designed ergonomic flat sides and non-slip, silicone bottom. This allows for an easy grip and prevents sliding and spilling. This tumbler also boasts a triple insulated stainless steel that keeps drinks cold for up to nine hours and hot for up to three hours. 
7. Yeti Rambler Tumbler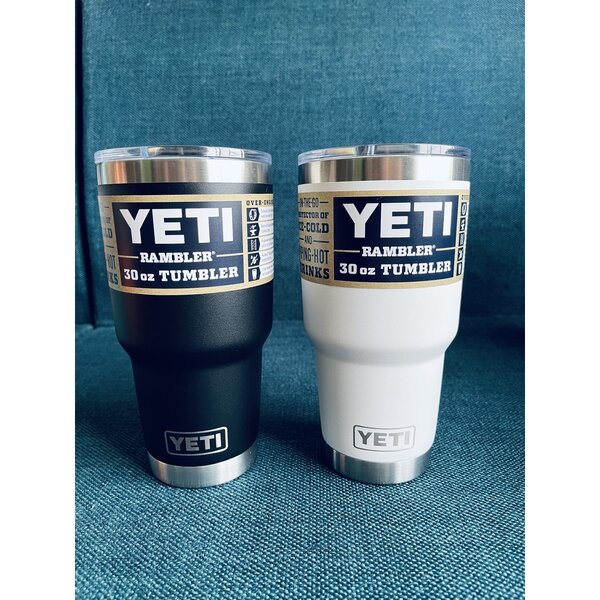 Always wished you could store more coffee in your tumbler? You can now do so with this massive Yeti Rambler Tumbler (available on nhatsportf7.sg)! With a capacity of 30 ounces (around 900ml), this Yeti tumbler is probably the best coffee tumbler in Singapore you can find within its class! It can easily accommodate two cups of kopi peng and keep them cold throughout the day with its double-wall vacuum insulation. This tumbler will also sit perfectly in most cup holders, making them the best companions for long drives or car rides.
8. Icony Thermal Tumbler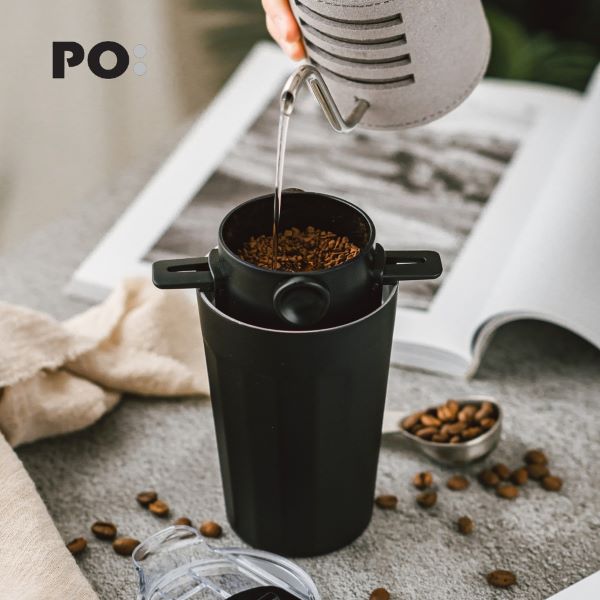 If you're a coffee aficionado who prefers to brew your own long black, the Icony Thermal Tumbler (available on POSELECTED Tea & Coffee Mug) comes with its coffee dripper. With this, you can conveniently make your morning cuppa with this portable dripper and bring your brew to work! Your drink will remain hot or iced when you reach the office as it is vacuum insulated. Furthermore, it is also coated with ceramic electroplating on the insides to ensure the taste notes of your coffee are not tampered with. That's why this is one of the best coffee tumblers in Singapore!
9. Magnetic Tea Separation Tumbler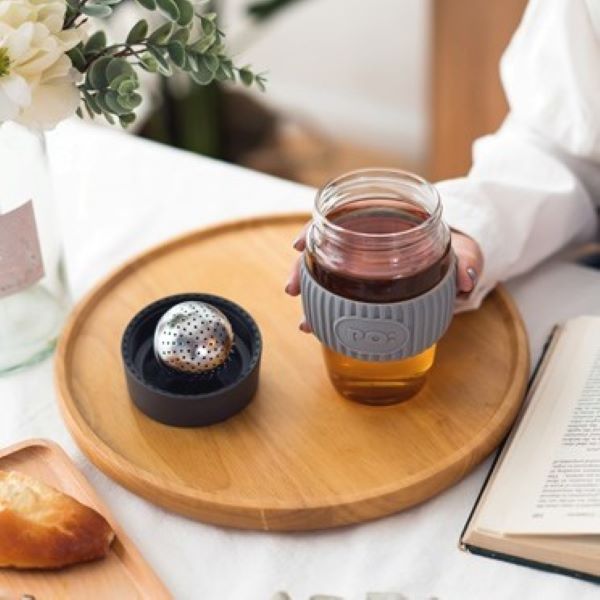 Tea connoisseurs can also carry your favourite tisanes on the go with the Magnetic Tea Separation Tumbler (available on POSELECTED Tea & Coffee Mug). It comes with a spherical magnetic tea infuser that clings to the lid once your brew is ready to prevent excessive steeping. It also sports an insulating sleeve so you don't have to wait till it cools down to hold it when you're in a mad rush! In addition, this tumbler is made from borosilicate glass that sports thermal shock resistance, so it can handle sudden high temperatures without being damaged.
10. Stanley Adventure Vacuum Quencher Tumbler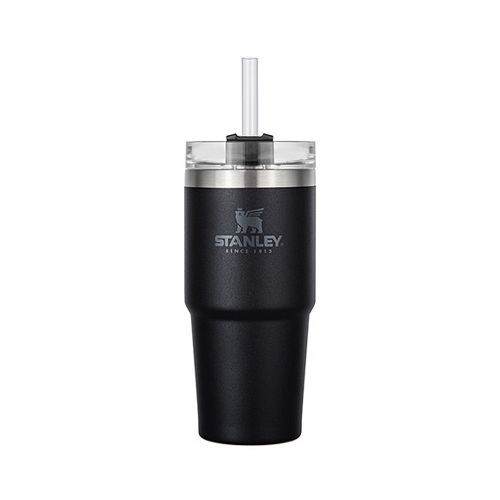 The Stanley Adventure Vacuum Quencher Tumbler (available on Stanley Official Store) is ideal for anyone looking for a tumbler that can retain heat or cold for an extended period of time. Drinks can be kept iced for up to 27 hours or warm for up to six hours. The exterior of the tumbler is made to be sweat-free, which prevents water droplets from forming at the exterior of the tumbler, making it dry and easy to carry. Not to mention, the tumbler includes a reusable straw that is simple to use and clean, which is perfect for those who are more conscious about the environment.
Best collapsible coffee tumbler in Singapore
11. Stojo Pocket Cup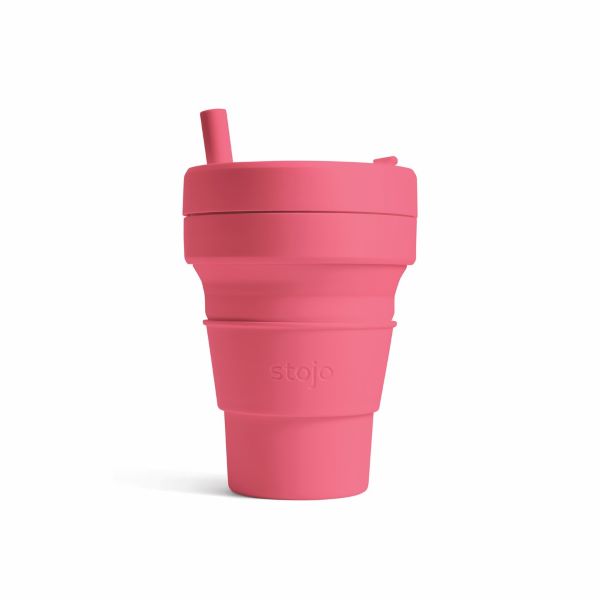 Collapsible cups easily make for one of the best coffee travel mugs as they collapse neatly to a portable size when not in use to help you save space in your travel bag. The Stojo Biggie (available on Stojo & Tru Earth Official Store) is one of the best collapsible coffee tumblers as it is made of BPA-free, food-grade silicone that can store any drink safely, regardless of temperature. The Stojo cup comes with a leak-proof tab and is also dishwasher safe – so pop it into your best dishwasher in Singapore to clean it effortlessly.
Best biodegradable coffee tumbler in Singapore
12. Collins Dath Reusable Coffee Cup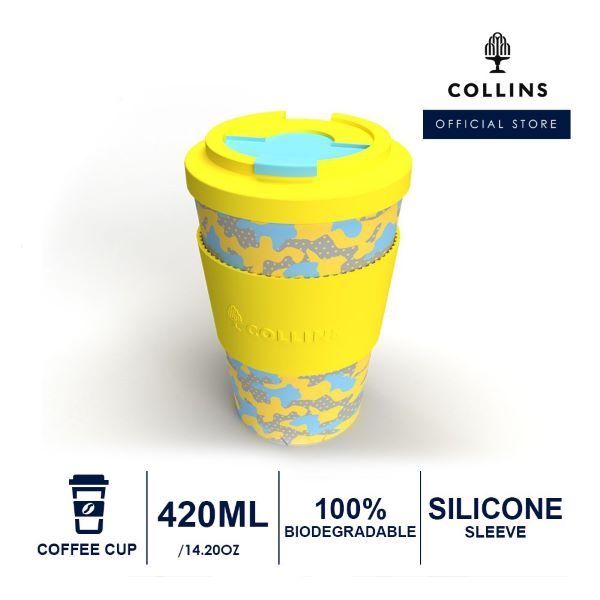 Replacing single-use cups with a coffee tumbler is a great way to do your part for the environment. The Collins Dath Reusable Coffee Cup (available on Collins Flagship Store) takes it up a notch with sustainably harvested and 100% biodegradable bamboo fibre. In addition, it comes with a silicone sleeve to prevent your hands from being scalded from hot joe. There are also different stylish designs for you to choose from, such as Geo Beige which features geometric designs and a bright yellow cup sleeve.

Best cute character coffee tumblers in Singapore
13. Jungle Brown Tumbler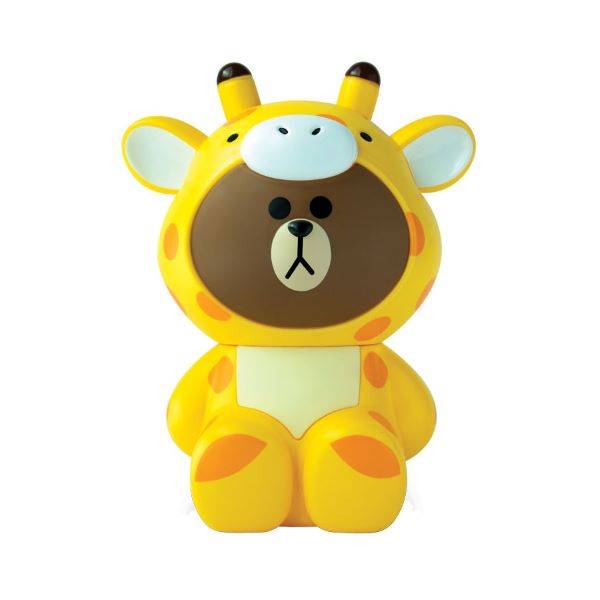 Who can resist the cuteness of Jungle Brown characters? Not us! This Jungle Brown Raffy Brown Tumbler (available on HOUSE OF MR POPCORN) with Jungle Brown dressed as a giraffe is so adorable you'd want to whip it out every opportunity you get. It also comes with a straw for convenience and has a capacity of 300ml, which is about the size of a regular canned drink. Can't get enough of Jungle Brown? Add the Dino Brown Tumbler (available on HOUSE OF MR POPCORN) to your tumbler collection too! 
14. Star Wars Stormtrooper Brew Tumbler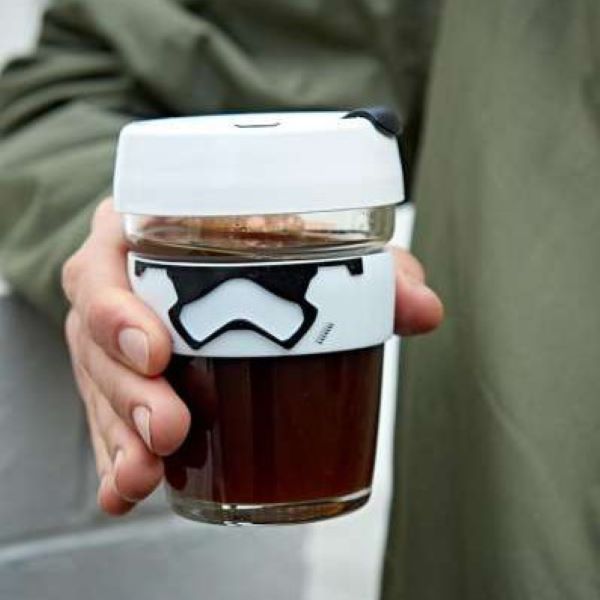 Star Wars fans can wear their love for the franchise on their sleeves with the Star Wars Stormtrooper Brew KeepCup (available on KeepCup Official Store)! This quirky coffee tumbler can easily be a conversation starter and help you find your fellow Star Wars geeks. Stumblebums may be worried about this KeepCup's glass material. While it is not unbreakable, KeepCup's toughened soda lime glass is unexpectedly durable.
Start your day right with the best coffee tumblers in Singapore
From insulated coffee tumblers to cute coffee tumblers with your favourite characters, enjoy your daily cuppa with the best coffee travel mugs in Singapore. Prefer to brew your coffee? Check out the best coffee beans and be your very own barista! You can also read our rundown of the best water bottles to stay hydrated throughout the day. 
This article was updated on 7 October 2022. Additional research done by Jerald Ang.