Don't get stuck with sharing a laggy and old laptop while working at home or doing home-based learning! Instead of dealing with this inconvenience, why not consider buying cheap laptops in Singapore. With improved technology, budget laptops are able to perform functions like creative work and gaming well at extremely reasonable prices! Here's a shortlist of some of the best cheap laptops in Singapore that you can get for a steal this stay home period.

Cheap laptops in Singapore for super portability 
When you're getting a new budget laptop in Singapore, you'll probably want something that's lightweight with long battery life. After all, you don't want your laptop to weigh you down while you're on the move! Your laptop should also be able to manage day-to-day productivity tasks smoothly and not hinder your work efficiency. Having a lightweight laptop with many different ports is also a bonus — it'll save you the hassle of having to buy additional accessories. Check out our top picks for cheap laptops in Singapore!
1. Huawei Matebook D14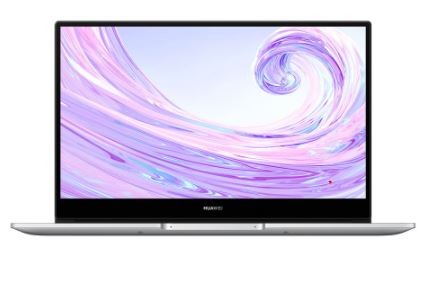 Minimalists rejoice! Huawei's Matebook D14 (available on Huawei Official Store) is about as simple as cheap laptops in Singapore come with its modest traditional form factor. Peel back its space grey aesthetic and you'll discover a lightweight powerhouse that'll blow other budget laptops in Singapore out of the water. At just 1.38kg, the Matebook D14 doesn't pull its punches as an ultra portable laptop with its 10th gen Intel Core i5 processor and MX250 graphics card! Add to this a satisfyingly click keyboard and close to ten hours of battery life and you have a fantastic bargain that cheap laptop buyers need to keep an eye on.
2. Lenovo Duet 3i 10IGL5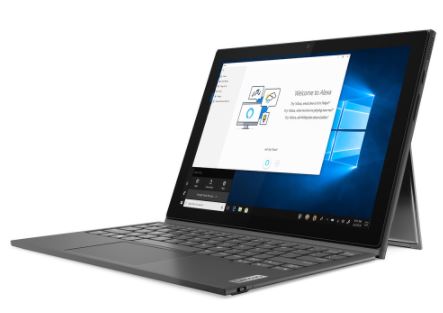 When it comes to portability, weight and battery life are definite must-haves. After all, there's no point lugging around a bulky laptop if it needs to be constantly plugged in. Fortunately, the Lenovo Duet 3i 10IGL5 (available on Lenovo Official Store) solves this problem with its featherweight mass and extensive battery life. At just 890g, this tablet-laptop beats the competition by giving you the freedom to work however as you flip out the kickstand and detach the keyboard for a remote working experience. With more than nine hours of battery life, the Duet 3i 10IGL5 will definitely be handy for those all-day meetings and classes!
3. Asus Chromebook C204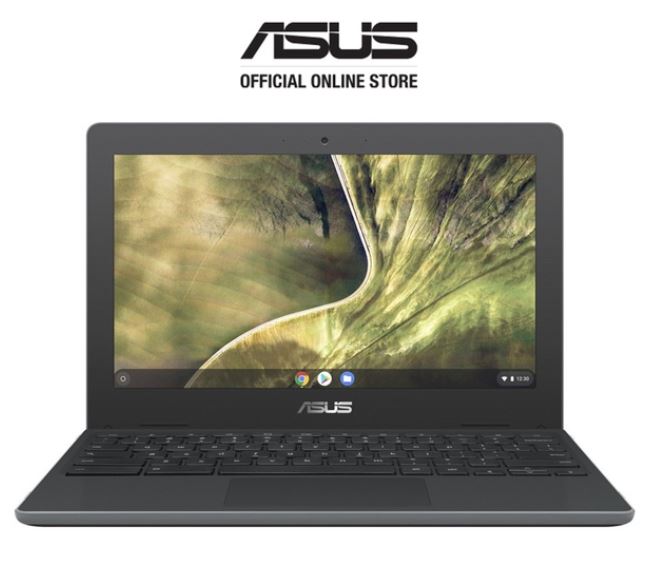 With it feeling lighter than a Macbook Air when you're carrying it, the Asus Chromebook 204 (available on Asus Official Store) is a great lightweight laptop option for you to carry around campus. While you may notice lower specs across the board, it runs on the unique Chrome OS, which is less demanding than other systems and provides surprisingly quick and smooth usage. It even comes with a tactile keyboard and 14 hours of battery life that'll definitely last for a full day of classes. Worried about scratches and bumps on your Asus laptop? The Asus Chromebook 204's hardy rubber bumper frame means it can withstand a few hard knocks!
4. HP 14S-CF3027TX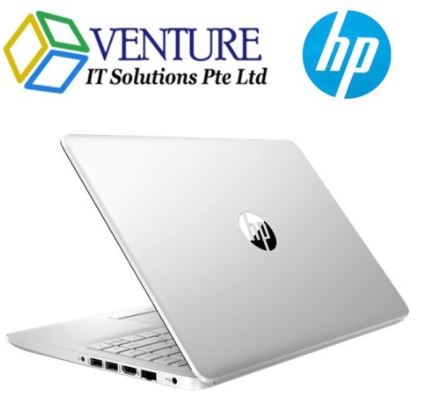 The HP 14S-CF3027TX (available on Venture IT Solutions Official Store) is an ideal option if you're looking for a lightweight laptop to last you for years to come. With an internal ram of 8GB plus the option to upgrade to 16GB, the HP 14S-CF3027TX is equipped with a 10th gen Intel Core i5 processor to deliver reliable performance for everyday use. Apart from its long-lasting battery life, this HP laptop also comes with HP Fast Charge function that gives you 50% charge in just 45 minutes — especially useful for days where you're on a tight schedule and rushing about.
5. Acer Swift 1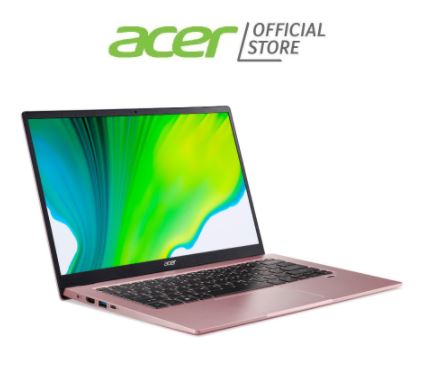 Prefer to use a Windows laptop with extra visual flair? From our array of the best cheap laptops in Singapore, we think the Acer Swift 1 (available on Acer Official Store) will certainly fit in nicely. Thanks to its sleek pink aluminium chassis, the Acer Swift 1 gives off a premium vibe while still retaining its lightweight 1.3kg mass. Add to this a comprehensive array of ports, a 14-inch 1080p display and 10 hours of battery life and you have an ultraportable Acer laptop that's ready for use any time.
6. Microsoft Surface Go 2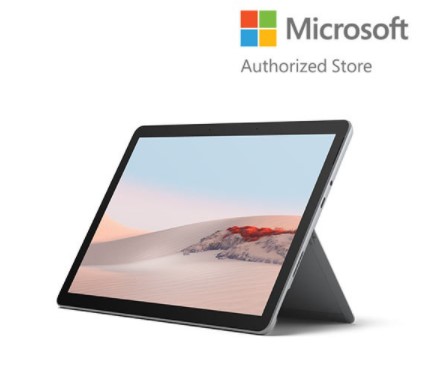 Need an affordable alternative to the Surface Pro 7? Your best bet is the Microsoft Surface Go 2 (available on Microsoft Authorized Store)! As the ideal note-taking companion, this pseudo tablet doubles as a handy laptop once you snap on the detachable keyboard. This long-lasting and featherweight Microsoft laptop is our pick for cheap laptops in Singapore as it packs a 10-hour battery life for prolonged use on-the-go and weighs as much as a loaf of bread!
For the ideal note-taking experience, we recommend checking out the Surface Pen M1776 (available on Microsoft Authorized Store) for zero lag writing and comfortable pressure so you can write and sketch to your heart's content!
Cheap laptops in Singapore for casual gaming
In terms of gaming laptops, you want greater all-round performance. Unfortunately, with our budget laptops in Singapore being so affordable, something's got to give. So, which specs should you focus on when buying a cheap gaming laptop in Singapore? We say — graphics card, processor and storage.
High-quality graphics cards ensure that you have higher video resolution and a less choppy gameplay experience, while a good processor plays an important role in smooth gameplay. Your device should also have sufficient storage (usually Hard Disk Drive (HDD) or Solid State Drive (SSD)) to allow you to download as many games as you like. Here's our pick of the best budget gaming laptops that you can get in Singapore!
7. Acer Aspire 5 A514-54G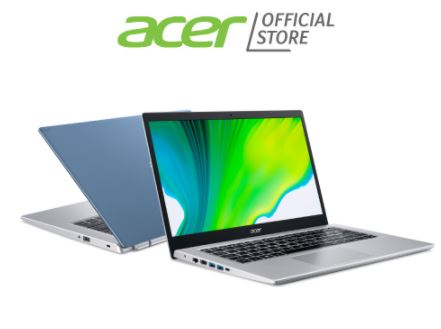 Getting hit by enemies off-screen can be highly frustrating. Luckily, Acer's Aspire 5 A514-54G (available on Acer Official Store) helps solve this problem! The device's 14-inch FHD LED display has a narrow bezel to give you as much screen space as possible despite its small frame. The device also boasts an NVIDIA GeForce MX350 graphics card and 11th gen Intel Core i5 processor for excellent gameplay performance even with more spec demanding games!
8. Xiaomi Mi Notebook Air
A light and portable laptop that also handles gaming apps well, the Xiaomi Mi Notebook Air (available on NEWSTAR Electronics) has it all. The device is equipped with an 8th gen Intel Core i5 processor and 256GB SSD storage, giving you excellent performance and power for light gaming and sufficient storage space to download all your favourite games. With its full HD anti-glare display and near-weightless 1.06kg body — gaming on the go can now become a reality thanks to this Xiaomi laptop!
9. Lenovo Ideapad 3 14IIL05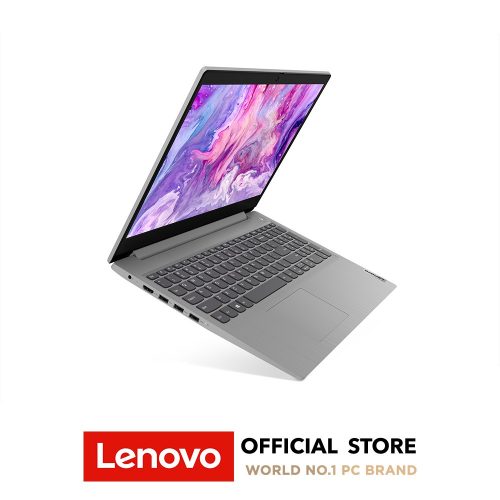 One of the cheapest gaming laptops that you can find on the market, the Lenovo Ideapad 3 14IIL055 (available on Lenovo Official Store) comes in at $849. At this affordable price, the laptop packs a 10th gen Intel Core i5 processor and integrated UHD graphics. These combine to grant you the necessary power and performance to boss your opponents in-game! For added immersion, this Lenovo laptop even packs a huge 14-inch 1080p IPS panel so you won't need to deal with annoyances like screen glare!
10. HP 15S-EQ0143AU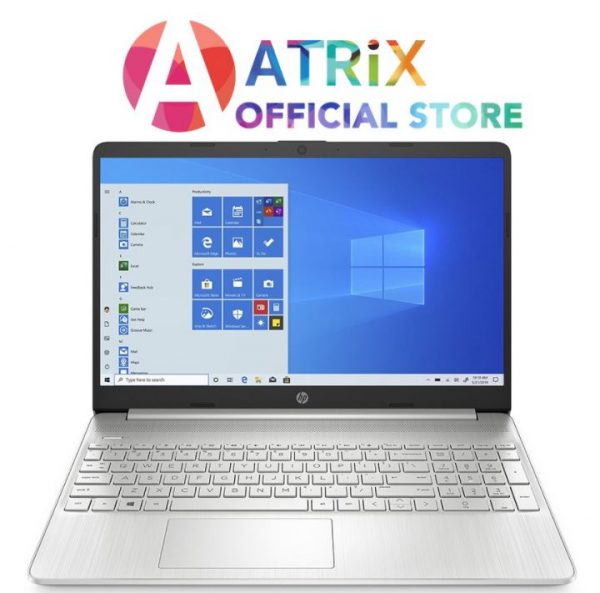 The HP 15S-EQ0143AU (available on ATRiX Official Store) is a sleek, slim and stylish laptop that's perfect for anyone who is constantly on the move. It has micro-edge bezels with a high screen-to-body ratio and weighs only 1.74kg so you can view more while carrying less. This laptop is also suitable for those who love gaming as you take your gaming experience to the next level with integrated Vega 8 graphics. This super-value laptop allows you to tackle the latest video games in high definition and get high frames-per-second gameplay. It's no wonder many consider it to be one of the best cheap laptops you can find in Singapore!
11. Dell New Inspiron 15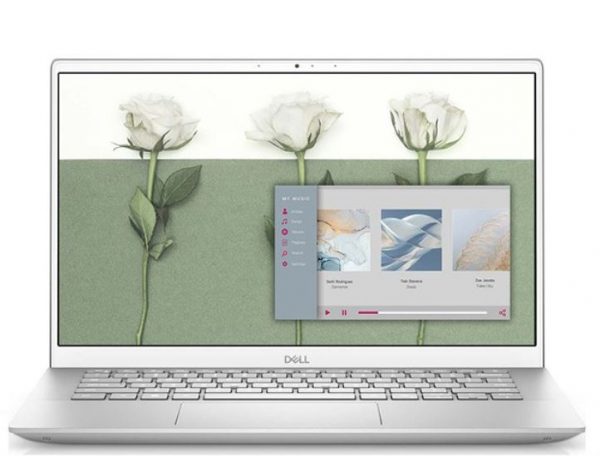 Big fan of games like Valorant and DOTA 2 but don't want to deal with a bulky gaming laptop? Instead of having its own graphics card, the Dell New Inspiron 15 (available on Dynacore® Technologies™) features Iris Xe graphics — a lightweight alternative for gaming. While this usually means poorer processing power, Intel's latest efforts turn the tables as its laptops smoothly handle mainstream video games. By combining this with the latest Intel Core i5 processor, the New Inspiron 15 delivers a gaming experience that exceeds expectations given its affordable price point.
12. [Bonus] HP Pavilion 15-EC1099AX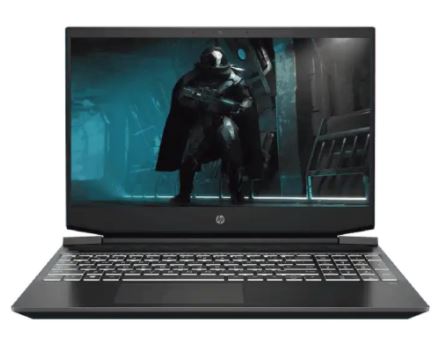 While this gaming laptop slightly exceeds your $999 budget, we guarantee it's worth the extra cash. Unlike other cheap laptops in Singapore, the HP Pavilion 15-EC1099AX (available on HP Official Store) comes with a dedicated GTX 1650 graphics card that lets it handle the most demanding video games. Worried about your laptop overheating because of the processing load? The Pavillion 15 comes equipped with a dual fan cooling system that allows for maximum airflow so your laptop stays cool during intense gaming sessions. To show off those high-end graphics, HP meshed a 15.6-inch IPS display with micro-edge bezels for maximum gaming immersion!
Cheap laptops in Singapore for good productivity
Keen on getting some work done? Tasks like video editing and graphic design are heavy-duty computer actions and they often require you to have a laptop with sufficient performance to support these functions. If you're looking for a cheap laptop with sufficient RAM and processing speed, here are our top picks!
13. Apple MacBook Pro 13 2017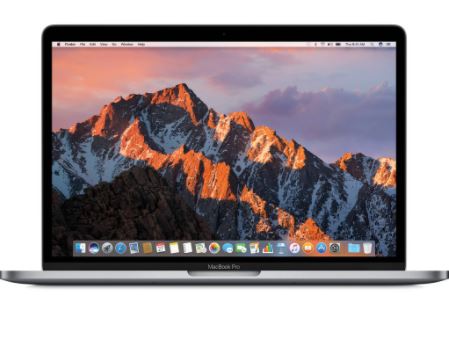 We can't talk about the best cheap laptops in Singapore without mentioning one of Apple's finest products! There's a good reason why many users prefer Apple Macbooks and the Macbook Pro 13 2017 (available on Laptop House Pte Ltd) is no exception either. From its 7th gen Intel Core i5 processor to its 512GB NVMe SSD, this budget laptop isn't pulling its punches when it comes to tasks like rapid file transfers and concurrently running multiple productivity apps. To help with colour accurate graphic design and video work, take advantage of the Macbook Pro's pixel dense display that offers 2560 by 1600 resolution for maximum colour sharpness and clarity!
14. Asus Vivobook X Series R465MA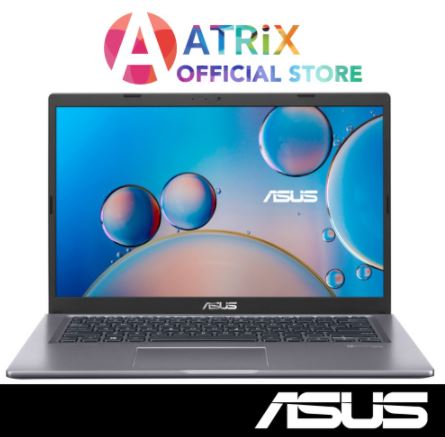 Often editing videos or designing? The Asus Vivobook X Series R465MA (available on ATRiX Official Store) is one of the best budget laptops in Singapore thanks to its high portability! Don't be fooled by its lightweight nature — the laptop packs a punch with its 8th Gen Intel processor and 8GB RAM. This allows you to easily edit long videos or load images for large artworks without worrying about lag or slow processes. When it comes to storing documents and files, take advantage of the Vivobook's 265GB SSD so you can effortlessly pull them without facing any lagging issues.
15. Dell Inspiron 15 3502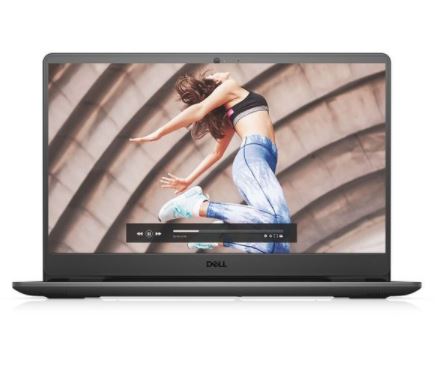 On a tight budget and looking for a laptop that has sufficient capacity for creative work? Pick up a Dell Inspiron 15 3502 (available on Venture Mall). Despite being an older model, you shouldn't write the device off. Thanks to its combination of Intel Celeron N4020 processor and NVMe SSD, you'll have the tools you need for smooth multitasking. This grants you the essentials you need in a laptop for basic video editing and graphic design.
16. HP Elitebooks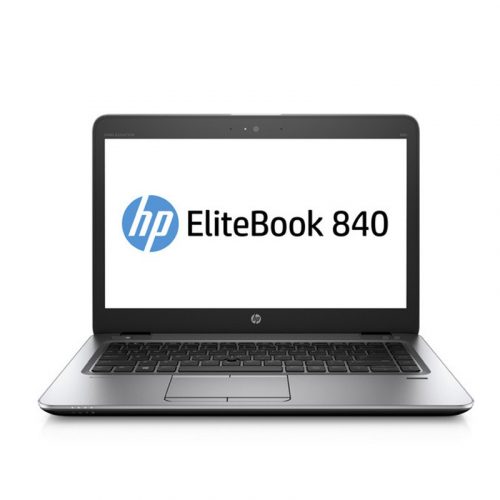 Cheap laptops with great specs are few and far between. That's why these HP EliteBooks (available on Centum Digital) are rare finds. These refurbished devices come equipped with 8GB of RAM to allow you to run graphic designing and video editing programmes fuss-free. Its up-to-date Intel Core i7 processor will also ensure that your editing and designing experience is fluid. Thanks to its 1TB HDD, it'll be a long time before you'll have storage concerns.
17. Dell Latitude E7470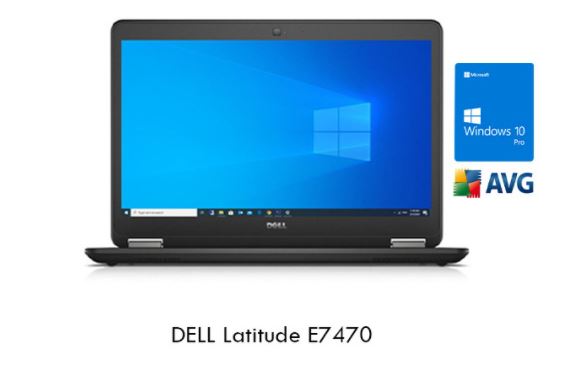 The Dell Latitude E7470 (available on Centum Digital) is an affordable option if you're looking for a business laptop with no frills. From its 14-inch touchscreen to its slim metal chassis, the E7470 won us over with its slim style. Though refurbished, this Dell laptop holds its own against newer models with its Intel i7 processor and 16GB of RAM. With its rapid processing speeds and varied utility, you'll be hard pressed to find a better cheap laptop in Singapore for your both work and leisure.
Snag the lightest, fastest and handiest cheap laptops in Singapore with us
With this guide, you're now ready to snag the best budget laptops in Singapore! Regardless of whether you need a budget laptop in Singapore for extra portability or ones that excel in gaming and productivity, we have you covered when it comes to computers and peripherals. Interested in reading up more about computer accessories? Grab yourself the best office chairs to improve your posture when working or check out these quality gaming mice to boost your in-game performances!
This article was updated on 1 June 2021. Additional research done by Bryant Tay.
---
New to Shopee? Get $7 off (min. Spend $15) with code*: LAPTOP7OFF
*TNC Applies. Valid for new users from 12 Jun to 19 Jun only.