Time is of the essence with Valentine's Day coming up very soon! One of the best ways to express your love is through gifting some of the best couple watches in Singapore. With so many couple watch brands out there, you're bound to find the one for both of you. Need some help figuring out which to get? Here are some of our best couple watch brands in Singapore!
What does a watch symbolise in a relationship?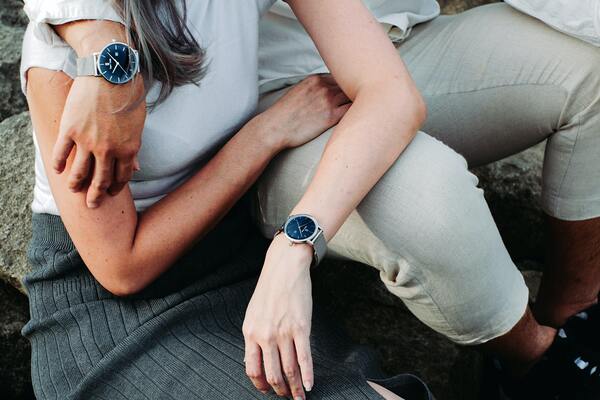 While matching watches may seem like just another cute couple accessory, it actually makes a romantic and poetic gift on Valentine's Day or any other special occasion. Watches symbolise the gift of time and acts as a gentle reminder that both of you are in this relationship together, every second of the day. Not to mention, your S/O will certainly think of you every time he or she checks the clock – it truly is the gift that keeps on giving. 
Best watch brands for the

atas

couple
1. Titan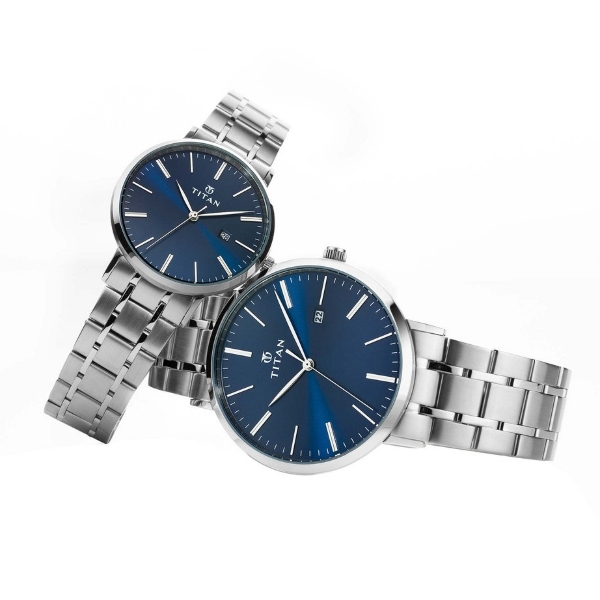 With 150 years of watch-making experience under their belt, Titan is the brand to go for when you're searching for the best branded couple watches to match with your partner. Their Bandhan Stainless Steel Watch (available on Titan Singapore) exhibits the finest workmanship that is sure to impress your partner for Valentine's Day. With the navy blue watch face that provides a beautiful contrast to the metallic strap, all that's left is to put on a suit and you're ready for a 4-course meal at Singapore's most romantic restaurants!
2. Citizen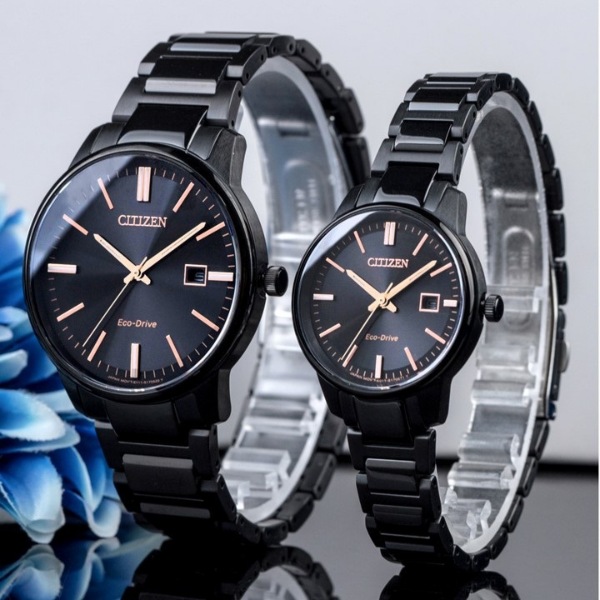 Express your undying love for your other half with the Citizen Black Eco-Drive Watch (available on Watch Club Online). These black watches are powered with an Eco-Drive technology that depends on light for power – no, it's not just sunlight! Whether you're indoors or outdoors, any source of light feeds power to these statement timepieces that can keep them charged for more than six months! The technology behind these branded couple watches make it such an eco-friendly option while keeping it sleek and chic. Want something that looks more vintage? This best couple watch brand in Singapore also has a stainless steel option (available on Watch Club Online) that is powered by this Eco-Drive technology too!
3. Seiko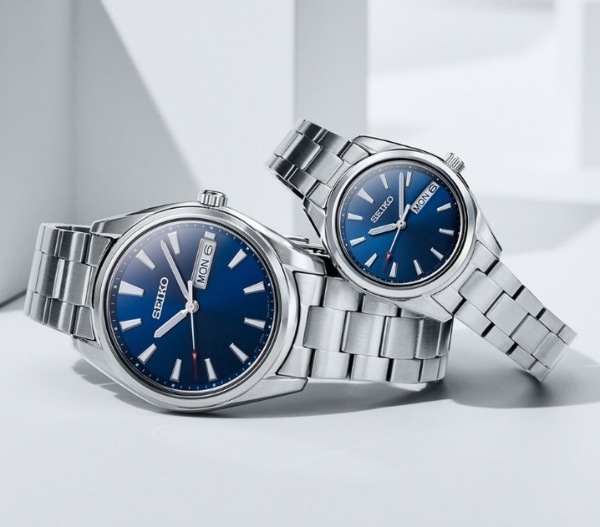 The renowned Seiko is another one of Singapore's best couple watch brands to turn to when it comes to class, quality and reliability. Their name, Seiko, is a Japanese word that means "exquisite" and it truly shows in the details of this branded couple watch series, Seiko Neo Classic (available on Kai Joo TP). Its dial boasts a charming sunburst blue shade and is furnished with LumiBrite hands and markers. Coupled with a compact day and date window at 3 o'clock, rest assured that you'll never forget your date with bae! 
4. August Berg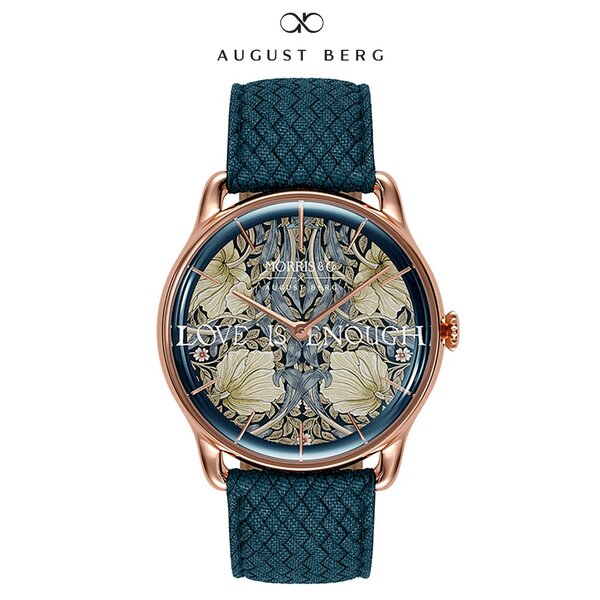 If you lovebirds like dramatic wrist pieces, check out the August Berg Indigo Rose Gold Pimpernel Perlon Watch (available on August Berg Official Store). This unisex watch features curvy acanthus leaves and climber willow designed by British Heritage Artist and Designer, William Morris. It also offers a single-dome sapphire crystal glass for easy time-telling and looks especially stunning with delicately woven nylon straps. What's more, the engraving in the background, "Love is Enough," serves as a great reminder that love will help you push through difficult times together. It hence comes as no surprise that August Berg is recognised as one of the best branded couple watches in Singapore!
5. Maserati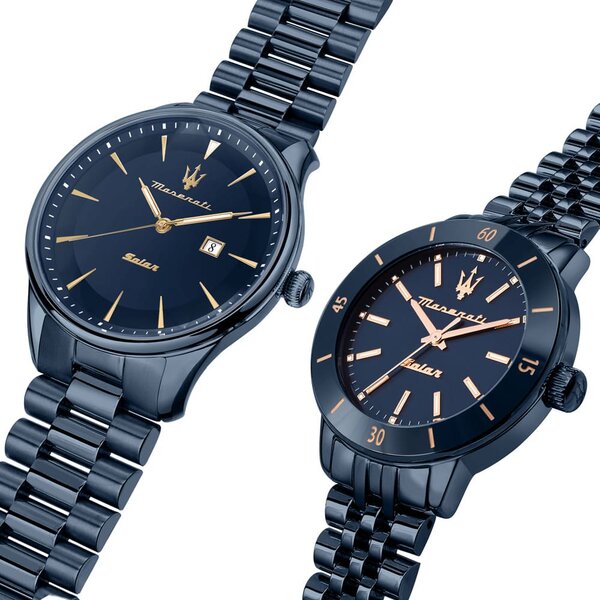 We don't need to be an automobile enthusiast to know about the luxury vehicle brand Maserati and its flashy race cars. A brand name associated with elegance and the upper-class, Maserati watches are now gaining traction in the high-end fashion world for its high quality and sleek design. If you're looking for the best luxury couple watches in Singapore, consider gifting the Maserati Solar Blue R8853149002 (available on Maserati Watches SG Official Store). This analogue watch has a classic diver aesthetic and is regarded as one of the most stylish pieces for ambitious men. The feminine version, on the other hand, is daintier, with jewels adorning the dial. Together, they create a matching yet distinctly sporty look that most couples will appreciate!
Best watch brands for the fitspo couple
6. Samsung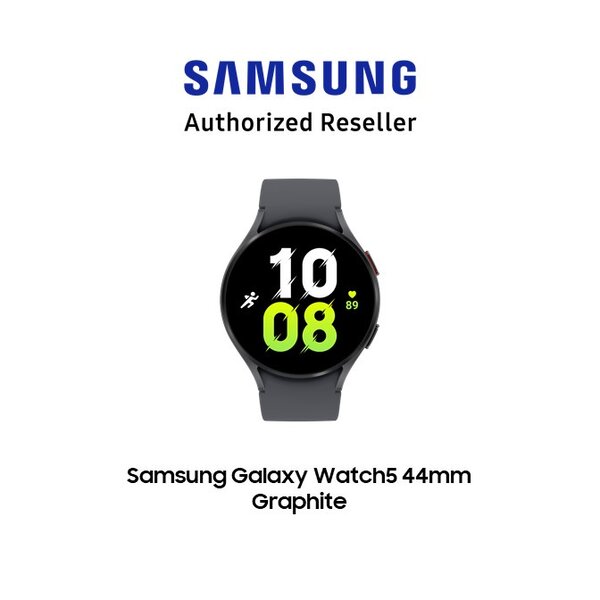 You can take on the universe with your partner when both of you have the Samsung Galaxy Watch 5 (available on Samsung Official Store). With Group Challenges available on this Samsung smartwatch, you and your partner can compete and motivate each other on your daily workouts! Not to mention, it's fairly easy to track your progress with its body fat percentage feature – shedding those few extra kilos on the best treadmills can now be a breeze. If you're looking for a branded couple smartwatch for Valentine's Day 2023, then Samsung is definitely the way to go! 
7. Polar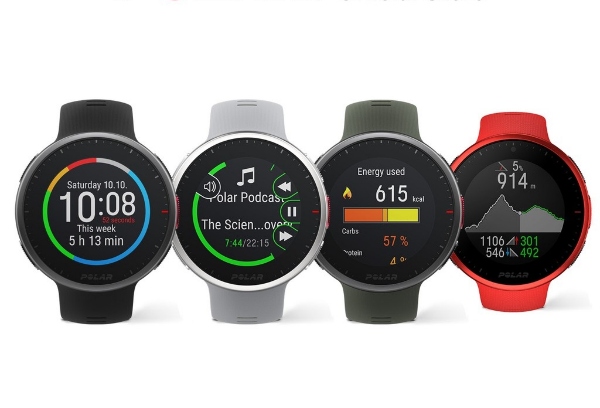 Take on a challenge at the best pilates studios with the Polar Vantage V2 Smart Watches (available on Polar_SEA)! This sweatproof multi-sport GPS watch was designed with the athlete in mind – lightweight and comfy, you can now switch poses with ease. Furthermore, with the Polar Precision Prime sensor fusion technology, you can be certain that heart rate tracking with this sports watch is top of the line. Using a combination of sensor technologies to produce accurate heart rate measurement, you can definitely count on Polar to track the heart fluttering moments when your date makes your heart skip a beat!
8. Fitbit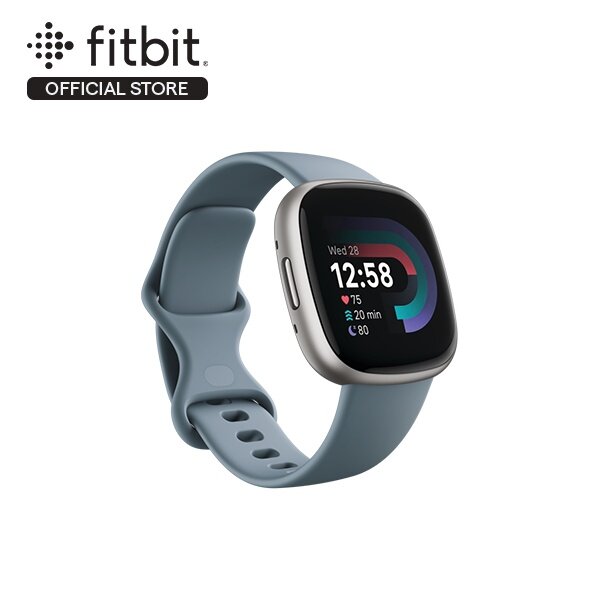 Fitbit is one of the best brands in Singapore when it comes to couple watches for workout fanatics. With a commitment to health and fitness, their smartwatches are designed to revamp your daily routine. The Fitbit Versa 4 (available on Fitbit Official Store) provides detailed data on your workout sessions and stress levels – you'll be able to know the intensity of your favourite spin classes and/or whether your body can take a gym session tomorrow. Time to stop sitting on the fence and go achieve your 2023 workout goals with the best couple watch in Singapore! Psst.. if you ever need extra assistance, be sure to engage the best personal trainers too.
9. Garmin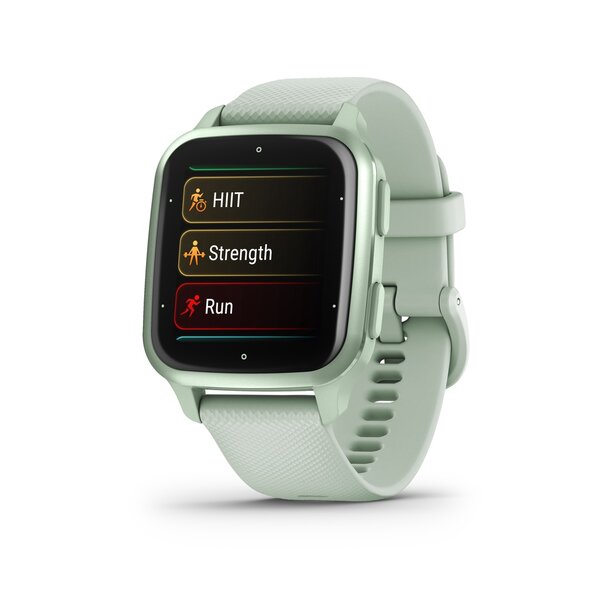 If you and bae are into running, you'll need to equip your wrists with the Garmin Venu SQ 2 (available on Garmin Official Store). With almost 30 years of experience in GPS navigation products, Garmin is definitely the best couple watch brand in Singapore for more accurate tracking of your routes. Look forward to every run with music downloaded on your watch and take a peek at your performance with the Always-On LCD display on the Venu SQ!
10. VOARCH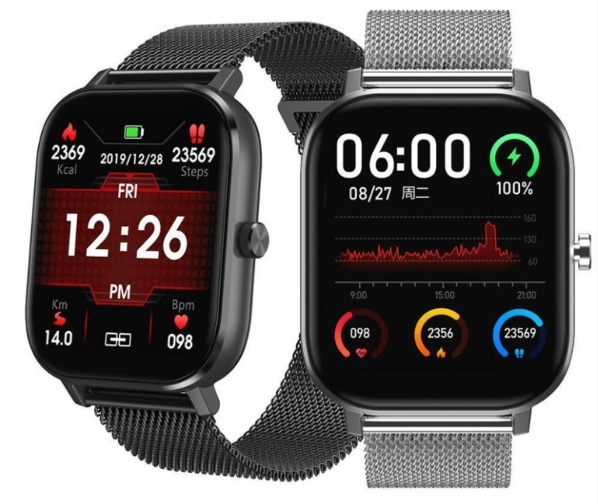 If you're searching for a sports watch that will motivate bae to put down his device and get active, VOARCH is one of the best couple watch brands to look at in Singapore. More specifically, the VOARCH Smart Watch (available on Naviforce Authorized Mall) features several functions to help you with your fitspo couple goals. Equipped with precision motion sensors, this affordable smartwatch will be able to properly track your workouts at home. Even when desk-bound at the office, it also has a sedentary reminder to get you standing and clock in a good stretch. Let this smartwatch get you and your partner moving towards the best versions of yourselves in 2023! 
11. Blackdot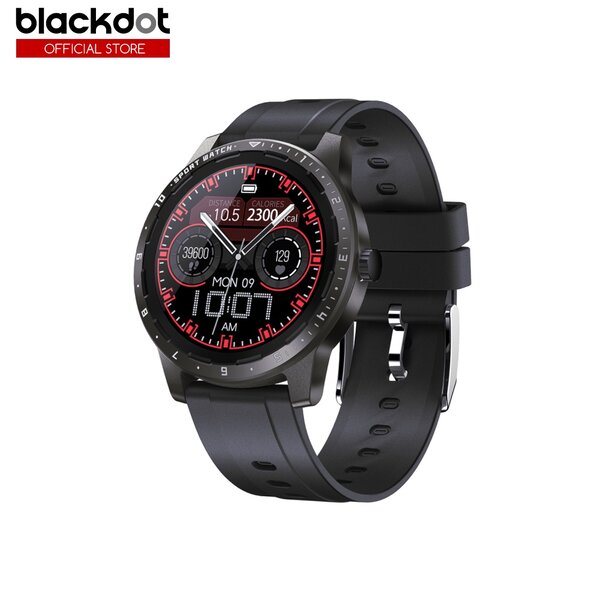 Look sleek and stylish while working out at the best 24-hour gyms with this Blackdot V200 Superlight Smartwatch (available on Blackdotsg)! Equipped with a fitness tracker with 20 sporty modes, this watch will motivate you to conquer and smash those HIIT workouts. Moreover, with the ability to sync your messages and calls, you'll never have to worry about missing bae's notifications even between your workouts.
Best watch brands for the stylish couple
12. Daniel Wellington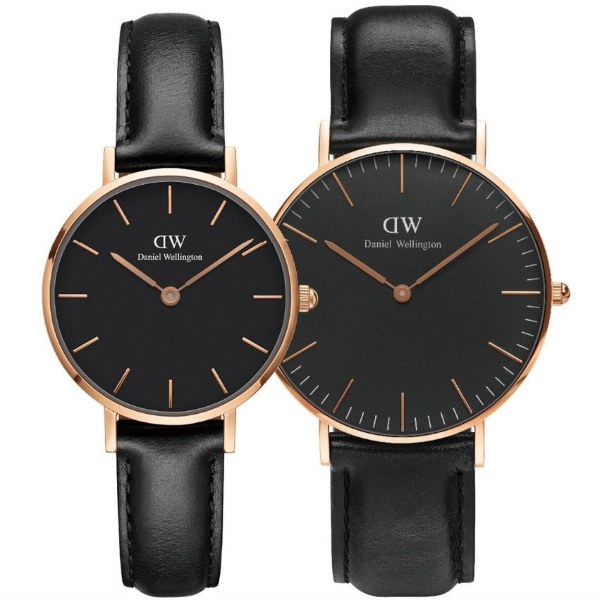 The classic Daniel Wellington is one of the best couple watch brands in Singapore. Their simplistic, yet iconic design sets them apart from other watch brands. This Sheffield Couple Watch Set (available on Daniel Wellington Official Store) is perfect for the stylish couple as it has no issue matching any outfits. Don't fancy the leather straps? Another timeless classic is the Melrose Couple Watch Set (available on Daniel Wellington Official Store). The stainless steel straps on this branded couple watch set adds an air of class and elegance while keeping it simple.
13.  ZGO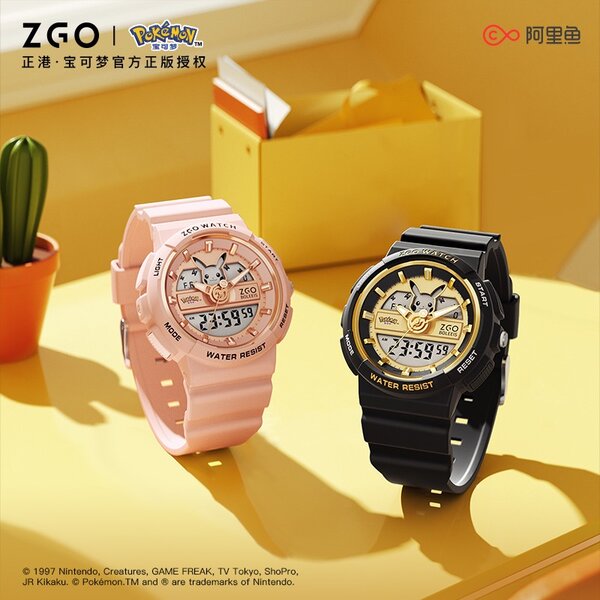 Are you and your partner big fans of Pokemon? Get matching Pikachu Couple Watches (available on uacstore.sg) and you both can look the very best for Valentine's Day 2023! This exclusive collaboration between ZGO and Pokemon features an electronic watch that goes above and beyond telling the time. Thanks to the stopwatch function, you can time your rest effectively between workout sets and stay swag with the luminous display. With Pikachu around, this even counts as a statement timepiece that you can show off when playing the best Pokemon games!
14. Bering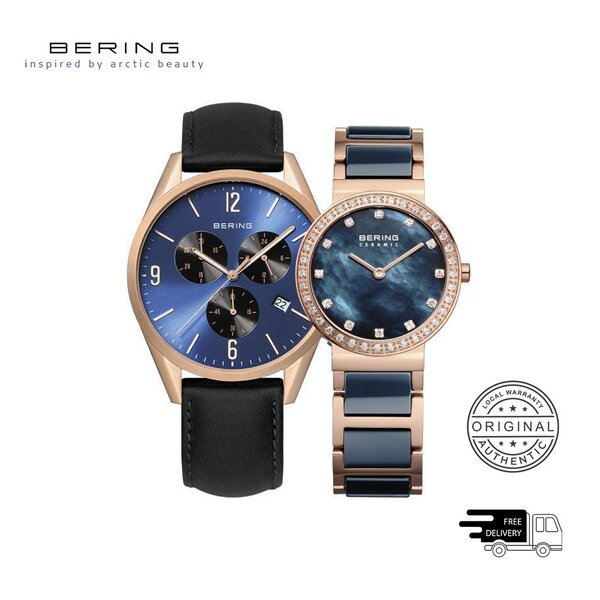 Let's be real – getting matching couple watches can be a little corny especially for those with different tastes. Fret not, as Bering watches offer various options for couples who enjoy subtle timepieces with vintage yet quintessential aesthetics such as the Bering Ceramic 10729-767 & 10542-567 Collection (available on Cocomi Singapore Official Store). The royal blue dial and black leather strap on this vintage beauty gives it a suave appearance, while the two-toned buckle clip strap on its feminine counterpart – coated in rose gold and embellished with Swarovski crystals – adds to the elegance. Nevertheless, both watches complement each other with a distinctive Bering logo in lieu of the 12 o'clock marker, tying these two pieces together as the best couple watches in Singapore.
15. KS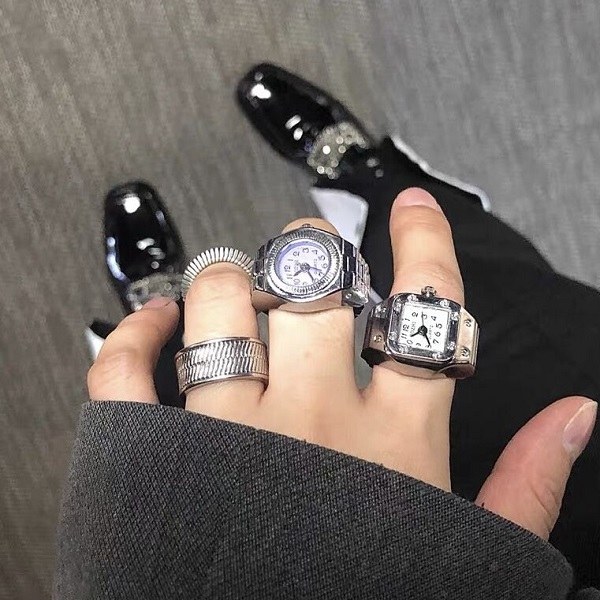 The best couple watches in Singapore don't always have to be worn on your wrist. As Beyonce once said: "If you like it then you should've put a ring on it!" So go ahead and express your love with some Quartz Watch Rings (available on Patriot.sg)! These watch rings are simply mini watches worn on your fingers – yes, they actually work! The fun-sized watch looks cute and is a quirky accessory your partner will love. With these rings, we now pronounce you free from sweaty watch straps! 
Express love this Valentine's Day with quality timepieces
Whether you're atas, sporty, or super stylish, we hope you'll have the perfect gift of quality time(pieces) for your partner with these best couple watch brands in Singapore! Why not check out some of the best men's perfumes to freshen up his fragrance selection? If you're still clueless about what to get for your loved ones, you could also arrange a thoughtful weekend getaway at these best glamping spots in Singapore. Don't forget to surprise bae with some Valentine's Day gift ideas. Snag the greatest deals when you shop during our Valentine's Day Sale!
This article was updated on 19 January 2023. Additional research done by Shermyn Tan.