Dong dong dong dong qiang! Do you hear Chinese New Year songs playing? That's a sign that you need to start thinking of CNY decor ideas to ring in the new year. And by that, we mean decorating each room to create an atmosphere that sets the right mood for the annual occasion. Read on to discover some of the best DIY decor ideas for your home for Chinese New Year 2023!
When should you start decorating your home for CNY?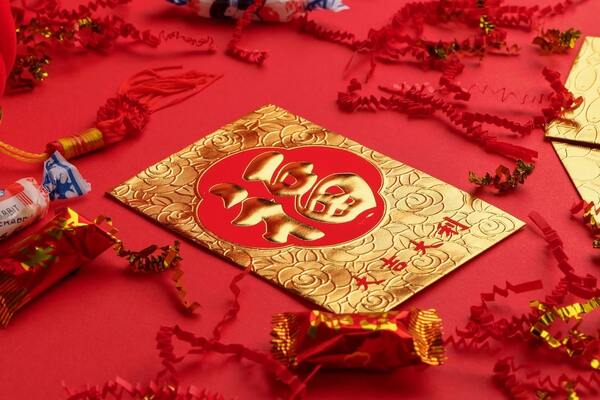 As with other festive seasons, there is no hard and fast rule on when you should put up CNY decorations at home. However, a good guideline is to do it anytime after Christmas, at the end of December. Do ensure that your DIY Chinese New Year decorations are red in colour as it symbolises ushering in good luck for the new year! 
CNY decor ideas for your home entrance 
1. Hang up a 福 sign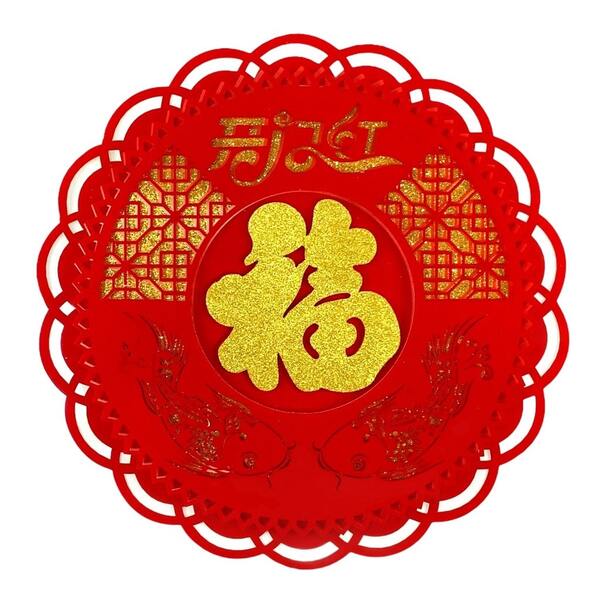 When it comes to DIY Chinese New Year door decoration ideas for your home, the first thing you'll need is a 福 Sign (available on Partyforte) to welcome guests. Symbolising good fortune, many believe that placing the sign upside down would signal good luck arriving into your home this CNY 2023!  
2. Put up a CNY wreath on your door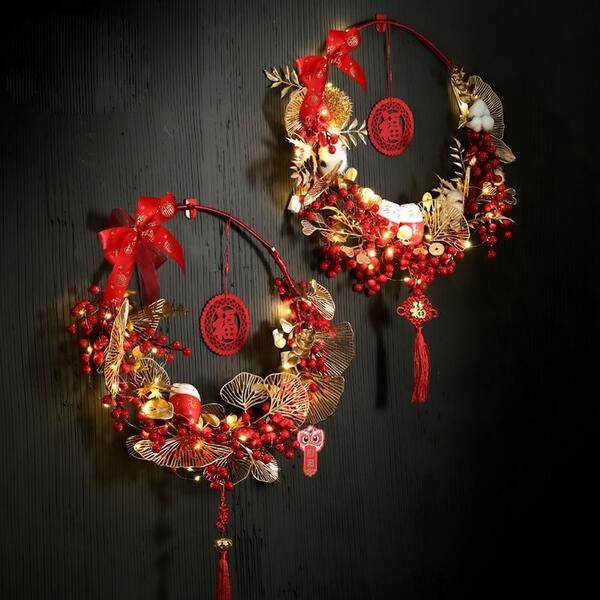 Just like during Christmas, putting up a CNY Wreath (available on aosha1.sg) on your door is a great way to stay festive. With pretty designs featuring flower garlands and branches, we can totally see how hanging up one of these CNY wreaths is an apt DIY decoration idea for your home this January 2023! 
3. Place a festive mat by the door for good luck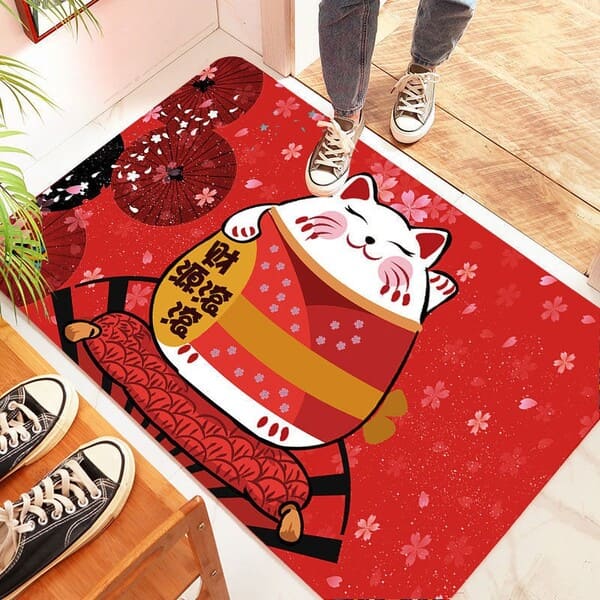 Another CNY decor idea that you need for your entrance is a festive floor mat. Choose from the best CNY Doormats (available on snaillife.sg ) which come in many festive prints that will add life and personality to any home! This includes designs of a plutus cat, flowers and auspicious phrases.
4. Decorate your entrance with festive plants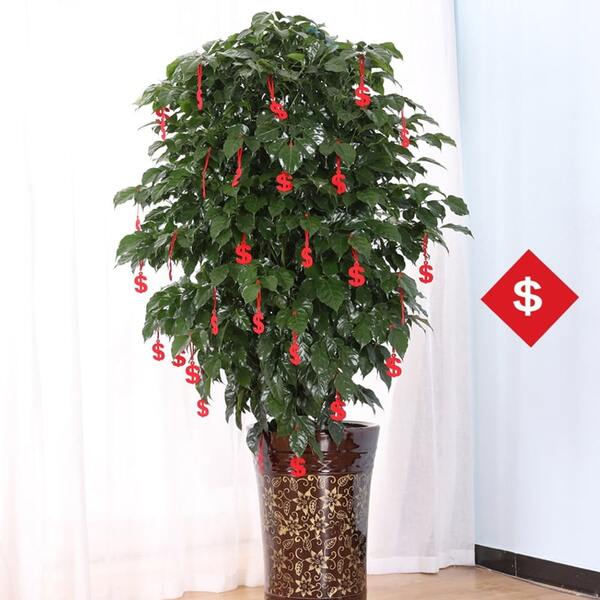 Looking for CNY 2023 decoration ideas for your home? We suggest decorating your entrance with some of these CNY Bonsai Trees (available on goodchoice1.sg). You can also choose to add red ornaments with designs of dollar signs, firecrackers and lanterns to these bonsai plants for some festive cheer. 
CNY decor ideas for your living room
5. Adorn some lanterns on the ceiling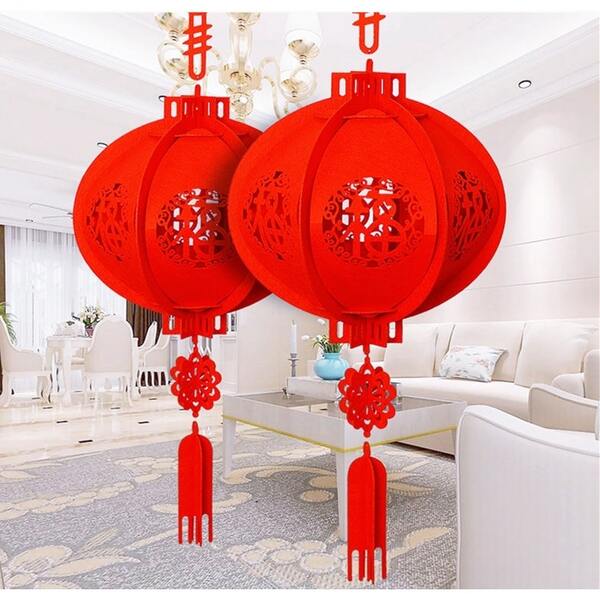 Chinese New Year lanterns are a classic DIY decor idea that is traditionally handmade with red packets. If you're not as artsy, simply hang these CNY Red Lanterns (available on Love Home – Love Life) for a quick fix option. Lanterns represent the way forward towards the future so they are sure to usher in good luck!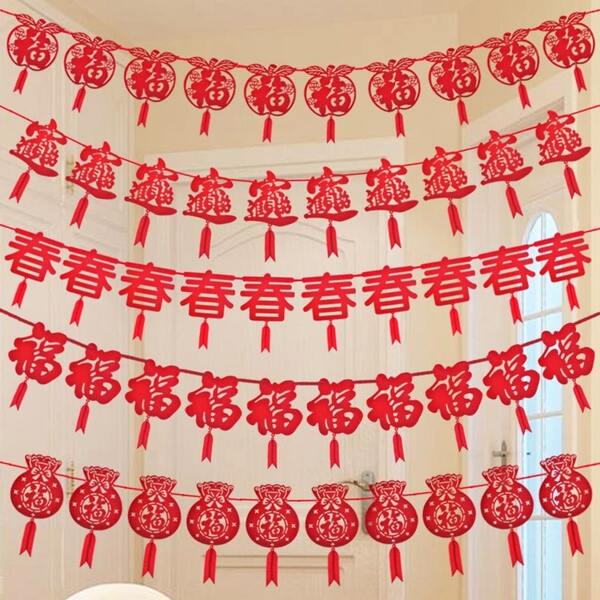 Gong xi fa cai! Nothing screams CNY louder than these Chinese New Year Banners (available on beauty life) which are the perfect CNY decoration ideas for your living room. These CNY decoration banners come in different auspicious words, but all in the lucky colour red to huat up your home!
7. Paste some celebratory window stickers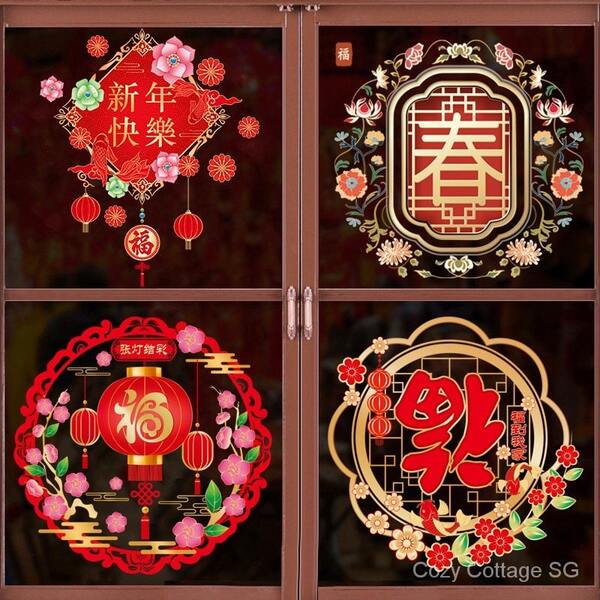 If you want your home to look extra festive without putting in too much effort, these Chinese New Year Window Stickers (available on Cozy Cottage SG) will be right up your alley. As a great addition to your living room or balcony window, pasting these CNY stickers is truly a versatile DIY Chinese New Year decoration idea for your home!
8. Showcase the unique red packets you've received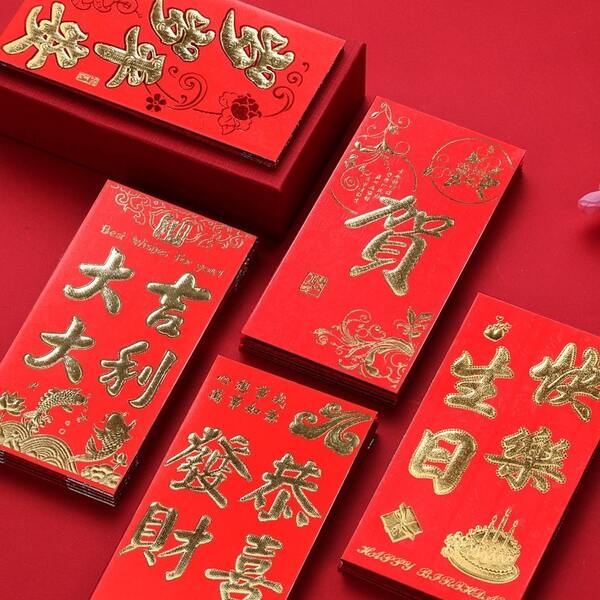 A brilliant DIY Chinese New Year decoration idea would be to showcase the red packets you've received instead of storing them away. These CNY Red Packets (available on Ossayi Official Store) can be displayed across an empty wall or strung together to become a banner.
9. Deck the room with CNY lights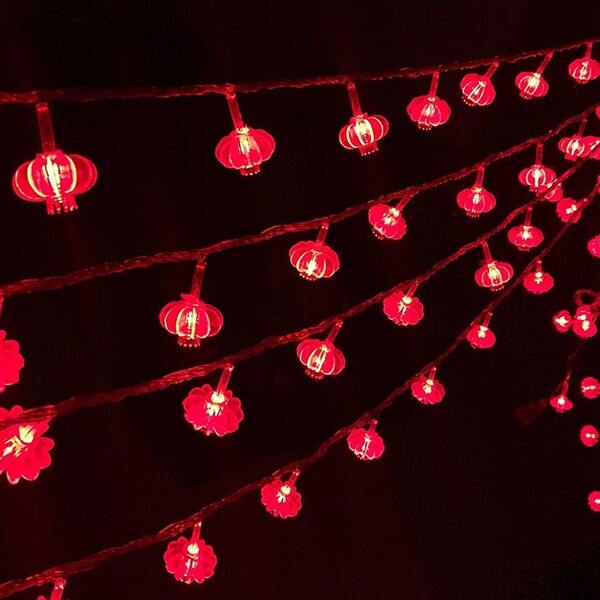 Another frontrunner when it comes to DIY CNY decoration ideas is setting up these elegant CNY LED Festival Lights (available on Storage Basket) for festive, cheerful vibes. There are eight variations of these dazzling Chinese New Year LED lights that you can hang across your hallway or down a wall. Psst, you can reuse them for weddings and birthday celebrations too! 
10. Stay festive with fortune cat statues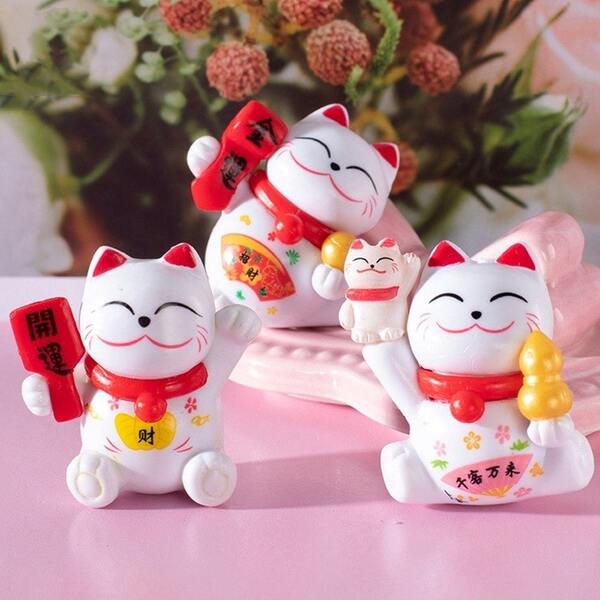 Fortune Cats, otherwise known as Maneki Neko, is a lucky charm that's popular in Japanese and Chinese cultures. It is believed to attract good luck and fortune for its owners. Choose from the many Lucky Fortune Cat Statues (available on Home electronic healthy life) to spice up your home as a CNY 2023 decor idea. 
11. Change up your pillow cases to fit the CNY mood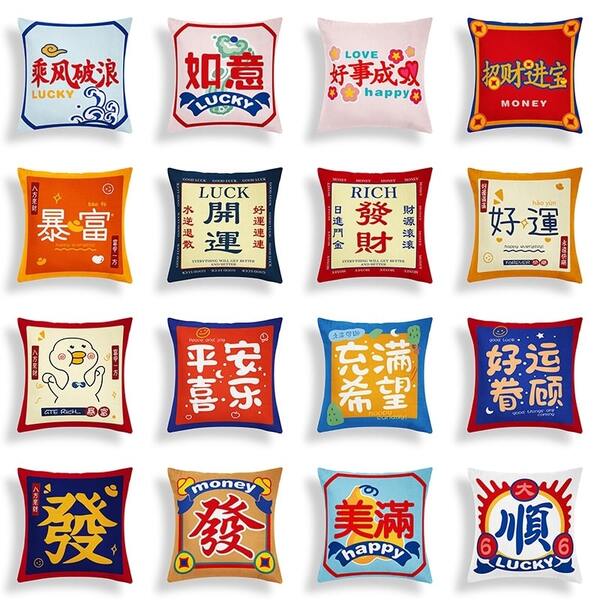 If you're looking for more Chinese New Year 2023 decoration ideas for your home, we suggest swapping out standard pillowcases on your living room couch to these CNY Cushion Covers (available on MIHOME). Available in over a dozen designs, the colourful prints and auspicious sayings will truly enhance the festive mood!
12. Cuddle up with rabbit plushies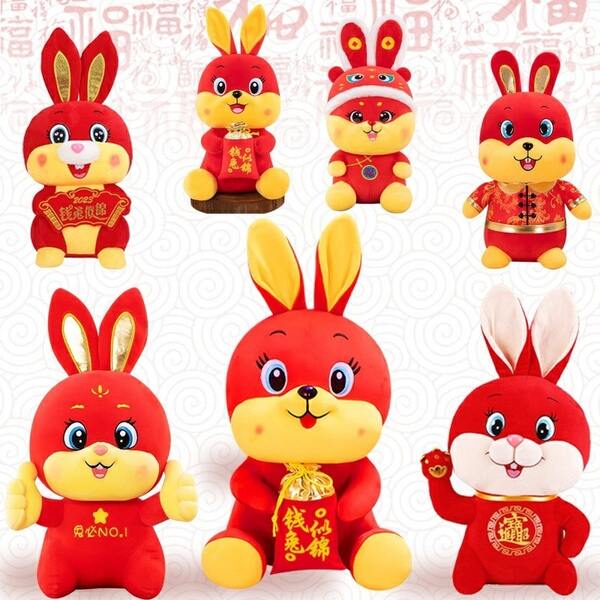 Usher in the rabbit year with these red and gold Rabbit Plush Toys (available on OHome Lifestyle) that you can use to display as a CNY 2023 decoration idea on your sofa! With five super adorable designs to choose from, we're certain that these plush toys will be a favourite among the young and old alike.  
13. Blow up some CNY balloons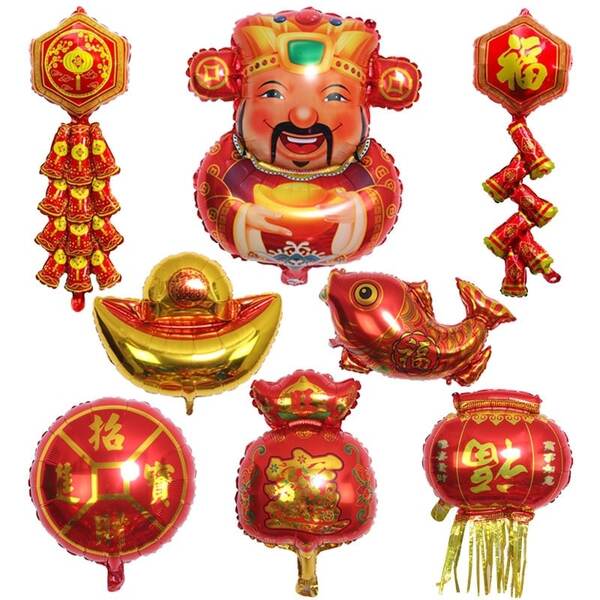 If Chinese New Year balloons aren't one of the best CNY 2023 decoration ideas for your home, we don't know what is! Amp up your living room with CNY Balloons (available on youcairich.sg) where you and your guests can take Insta-worthy photographs together. Pose with your very own God of Wealth and gold ingots – they're simply irresistible! 
14. Boost your fortune with bamboo plants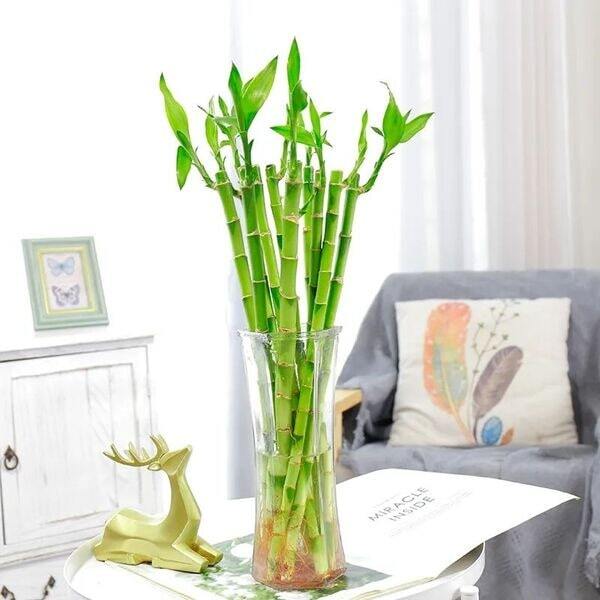 Calling all plant owners! Chinese New Year is a great time to expand your plant collection with these Fresh Bamboo Plants (available on D'Spring Flowers Official Store). Known to boost your fortune, having CNY plants in your living room is not only a fantastic DIY CNY decor idea, it is a valuable feng shui tip too! 
CNY decor ideas for your dining room 
15. Lay out a red table cloth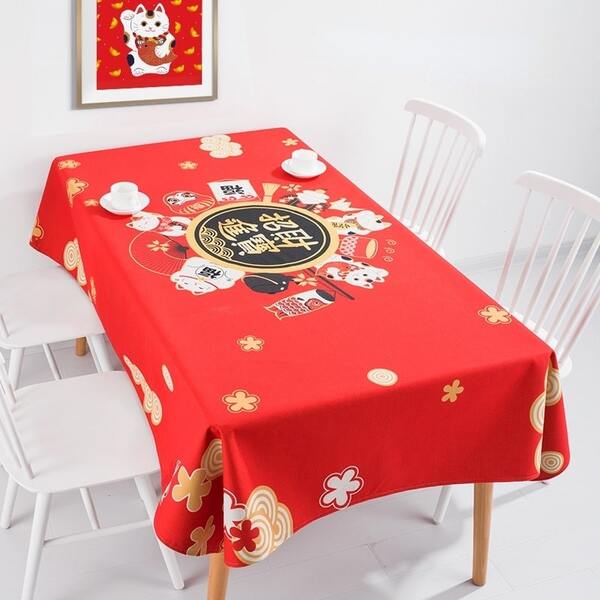 You may already own the best dining tables, but we suggest going one step further to lay out one of these festive Chinese New Year Table Cloths (available on F.Blog) that will spice up the CNY 2023 decor in your dining room. We love how this is a CNY decoration idea for your home that transports your guests straight into a lucky paradise!
16. Cloth up your dining chairs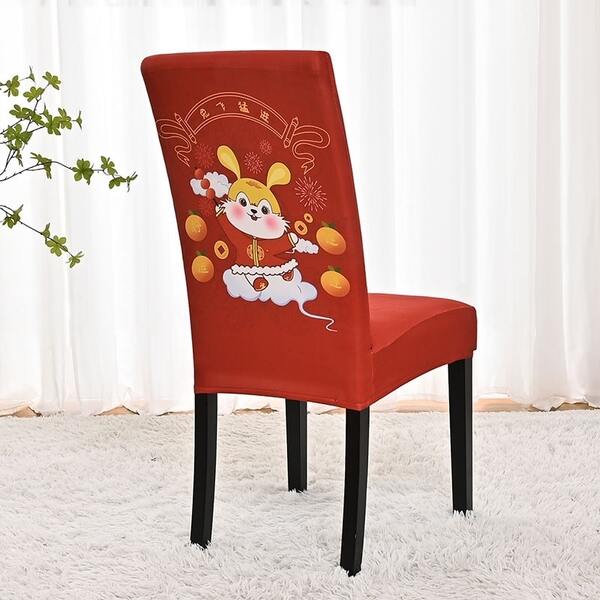 DIY Chinese New Year decoration ideas for your home can be as simple as placing some CNY Dining Chair Covers (available on beauty life) over your dining chairs! These dining chair covers will set the festive mood for your reunion dinners. They are also easy to clean thereafter thanks to their polyester fabric that's durable and washable.
17. Beautify your table with pretty flowers and vases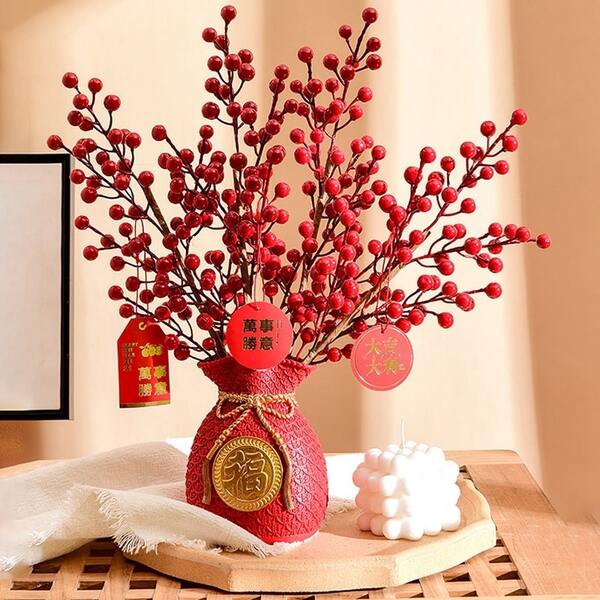 This lucky CNY Artificial Fortune Tree (available on Storage Basket) caught our eye with its elegant aesthetics. As such, we think that everyone should have this as a CNY 2023 decor idea for their home. With many different flower and vase designs, your dining table will never look boring again!
18.

Huat

it up with mandarin oranges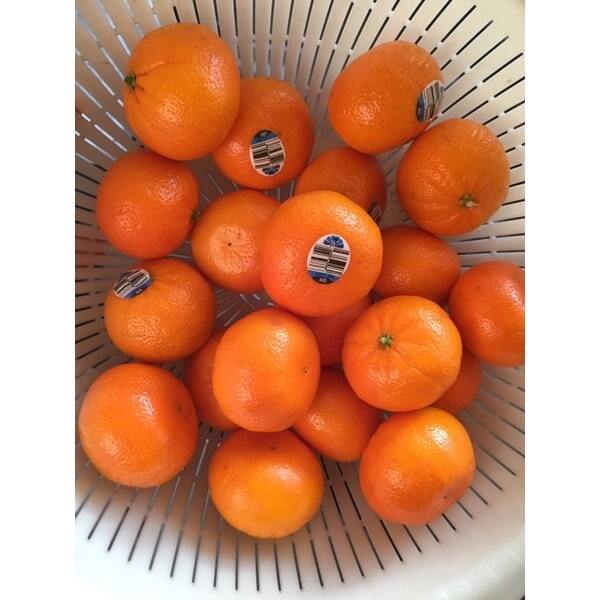 As a gesture of wishing prosperity to the recipient, the exchanging of mandarin oranges during Chinese New Year is a tradition many follow. Hence, we think it's a good DIY CNY decor idea to place a basket of Mandarin Oranges (available on sm.sg) on your dining table. Not only does it add to the festive atmosphere, the oranges will always be within reach too!
19. Store your treats in a candy box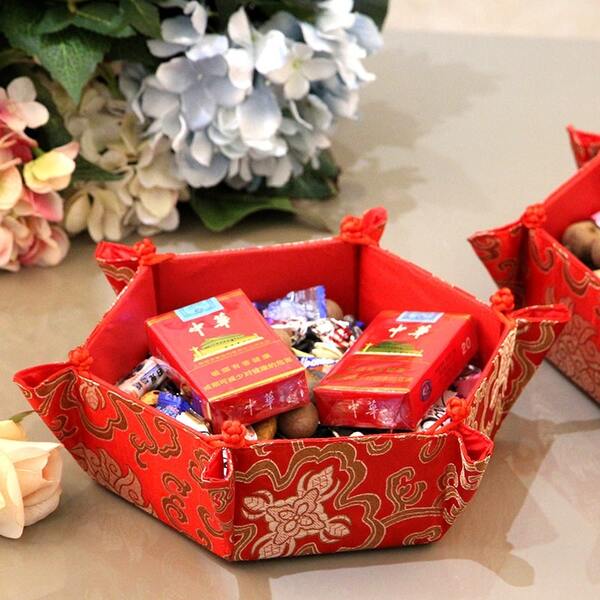 If your young ones at home have a sweet tooth, you'd want to store those Chinese New Year snacks in this adorable CNY Candy Basket (available on unlimonlife.sg) that'll double as a festive centrepiece on your dining table. This candy basket is in the shape of a hexagon which symbolises longevity according to feng shui beliefs.
20. Serve food on red blossom plates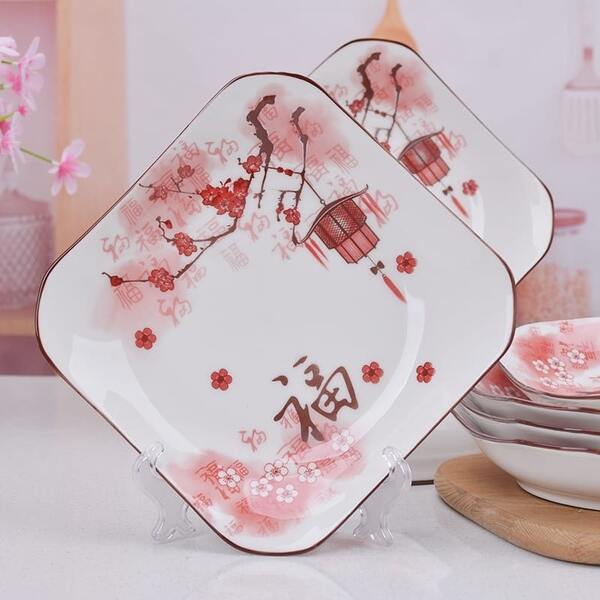 After following the best pen cai recipes and abalone recipes, serve them to your guests on these pretty CNY Red Blossom Porcelain Plates (available on vincentyi1.sg). Signifying the renewal of life and new beginnings, the red blossoms on these CNY plates add a touch of luck to this CNY 2023 decor idea!
21. Impress your guests with these mahjong cups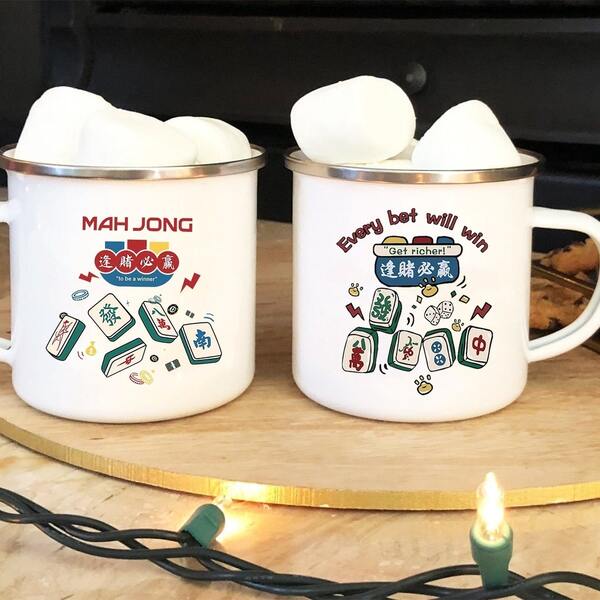 Pong pong hu! Nothing sounds more like Chinese New Year than the midnight shuffling of mahjong tiles. If you're addicted to the game like us, then these CNY Mahjong Cups (available on kfcjunjun2022.sg) would be a lovely CNY 2023 decor idea to impress your guests with. Check out these quirky mahjong gifts for even more huat!
Get creative with your CNY decor ideas!
We hope this curated list of DIY Chinese New Year decoration ideas have given you some inspiration on how to adorn your home for the festive season. Once the decor is done, it's time to think about the feasting! Start by indulging in yummy snacks like the best pineapple tarts, best love letters and best bak kwa that are oh-so-satisfying. Afterwards, prep for a more filling meal with the best abalones and best pen cai that will wow your guests!