Halloween may be over but if you can't get enough of dressing up, Christmas jamborees are your next opportunity. As we countdown till the days when Santa Claus comes to town, spice up your wardrobe with festive costumes that'll bring you joy. From iconic characters to festive legends we've done the legwork for you and rounded up these Christmas dress up ideas that will make an entrance when you arrive at the party. Psst, we've included costumes for your kids and fur pals as well!
Christmas costume ideas in Singapore: festive legends and icons
1. Santa Claus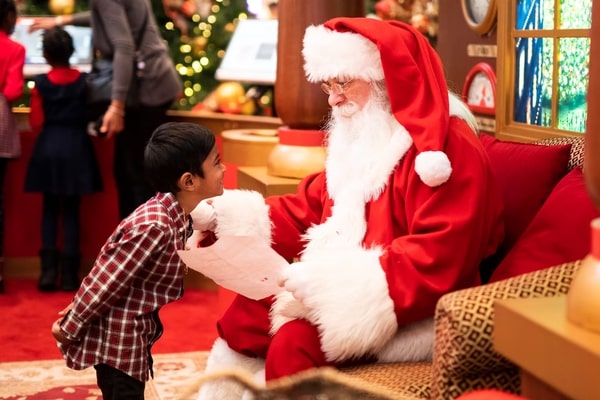 "You better watch out, you better not cry. Better not pout I'm telling you why, Santa Claus is coming to town!" Parents, dress up in this Santa Claus Costume (available on CATZSG) to let your kids revel in the magic of Christmas and its festive legends. While you might not be able to come down through the chimney, presents are a must in this season of giving! Apart from a fake white beard, wear a pair of Thin Framed Glasses (available on Love Home Shop) to complete your Santa Claus costume!
2. Christmas elves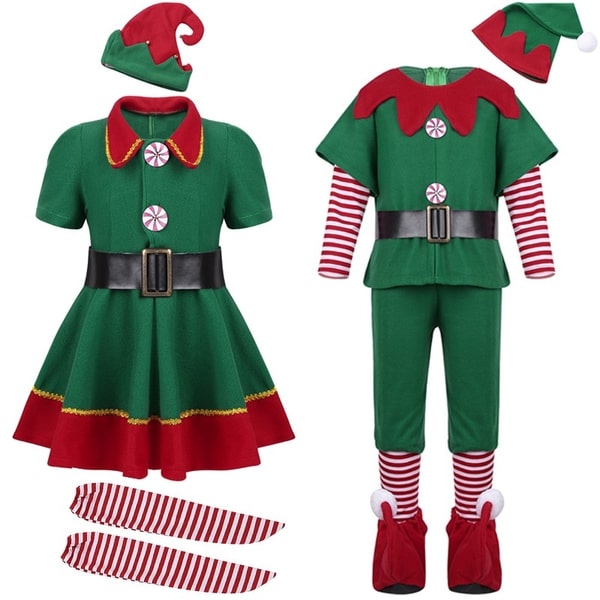 No matter how efficient, Santa Claus won't be able to make it in time for Christmas without his trusty elves! This Yuletide, dress up in this Christmas Elf Costume (available on Fighting1983) which is in the most Christmas shade of green, red, gold, and white! We also love the candy cane buttons that absolutely tie in the look. You can be matchy with your kids as well with this Christmas Elf Costume For Kids (available on MKids Paradise) as you celebrate the season as a family!
3. Rudolf The Red Nose Reindeer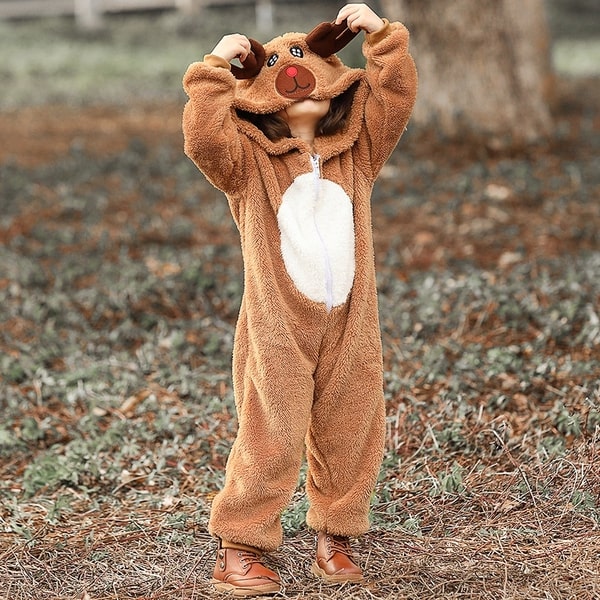 And for transport, Santa needs his beautiful reindeers! And there's no reindeer more iconic than Rudolph the Red Nosed Reindeer. If you love this Christmas icon, this Reindeer Fleece Onesie (available on Didida Shop) is the best costume idea with sizes for the whole family. It's super soft and comfortable, and adorable no less! This Rudolph Reindeer Costume For Kids (available on Absolute Costumez) is a solid choice as well! 
4. The Grinch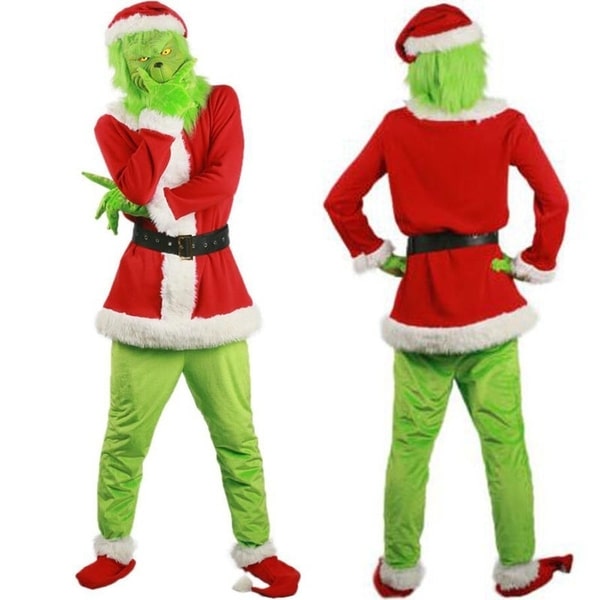 Not interested in dressing up as a conventional character? Ramp up the fun and excitement at your Christmas party by coming in The Grinch costume (available on OEBLD Factory) – the character from the iconic Dr Seuss book How The Grinch Stole Christmas. This The Grinch Costume is complete with the face mask as well, so you won't have to buy it separately. You can even have a themed party with the book's plot as a backdrop, and let your participants play games to protect their Christmas!
5. Christmas tree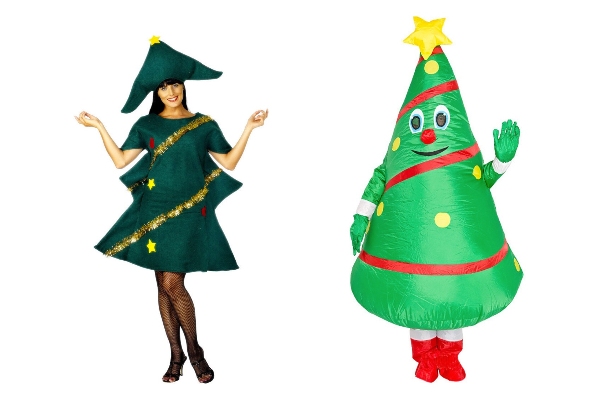 On a typical day, "you dress like a Christmas tree" may not be meant as a compliment. But that won't be the case during this jolly season! It's time to go all out with colourful costume ideas like this Christmas Tree Costume (available on Traverse cos) that comes with a mistletoe hat, and sizes for both kids and adults too. If you really want to make an entrance, then we suggest opting for this Inflatable Christmas Tree Costume (available on Lolanta.sg) that'll definitely be the centre of attention at any party. There's also funny Christmas tree costume ideas for kids like this Christmas Tree Kids Costume (available on Absolute Costumez) for a matchy family outfit!
6. Festive food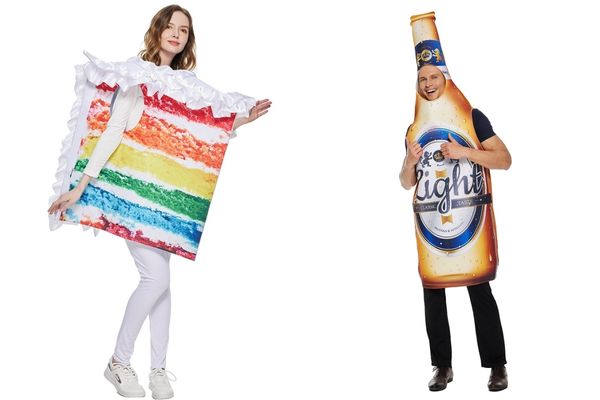 Festive lights, tunes, and gifts may be amazing enough, but Christmas is never complete without a huge feast. And if you're looking for Christmas dress up ideas, here's a costume that will make you a snacc, literally. Whether you choose the Beer Costume or this Rainbow Cake Costume (both available on yade.sg), these funny food-related Christmas costume ideas are OTT but definitely worth it for the laughs. 
Christmas costume ideas in Singapore: movie characters
7.

Rise Of The Guardians:

Jack Frost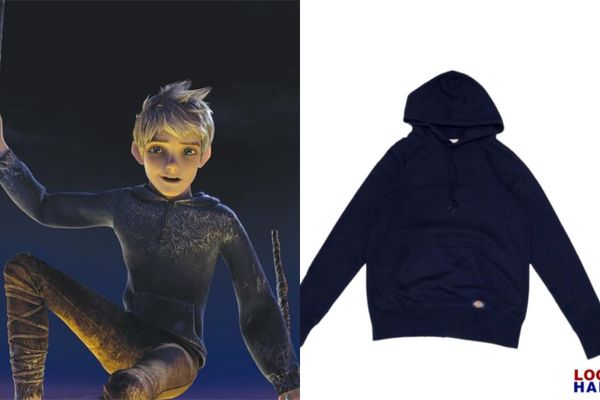 Rise Of The Guardians is one of the most iconic Christmas movies which follows Jack Frost's adventures with Santa, the Tooth Fairy, and the Easter Bunny to protect the world against evil and darkness. This Christmas, take a leaf out of this magical story with a DIY Jack Frost costume idea. All you need is a plain Blue Hoodie (available on GSMILE SHOP) and a pair of skinny jeans. If you're game, splatter some white paint on your hoodie to recreate Jack Frost's outfit to a T. The trick to do this is to dip a used toothbrush in white paint and use your fingers to brush through the bristles for a splatter effect. And to tie in this DIY Christmas costume idea, don this White Hair Wig (available on lifestone.sg) which is meant for Gojo Satoru – but it works for Jack Frost too.
8.

Frozen:

Princess Elsa (for kids)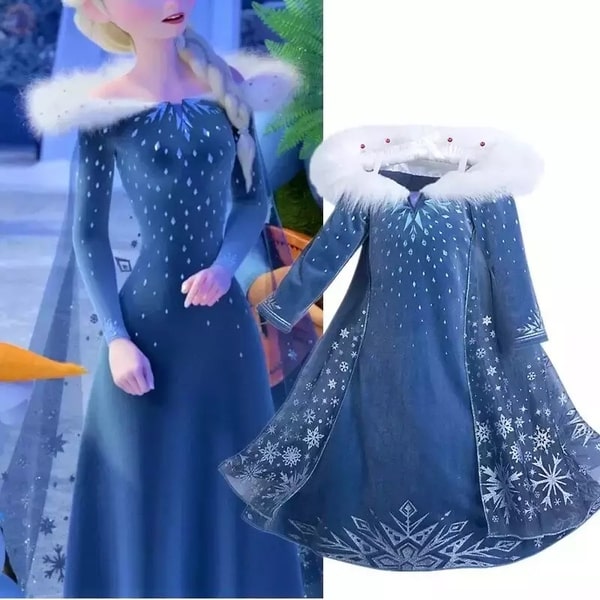 It may not be a white Christmas here in Singapore, but you can let your little ones live their snowy, Disney princess dreams in this Elsa Party Dress (available on seawolf012.sg). The intricate snowflake details are mesmerising, to say the least, and the white fur collar will make your kids feel like they're in winter wonderland. For the finishing touch, braid your girl's hair the way Elsa did!
9.

Frozen:

Olaf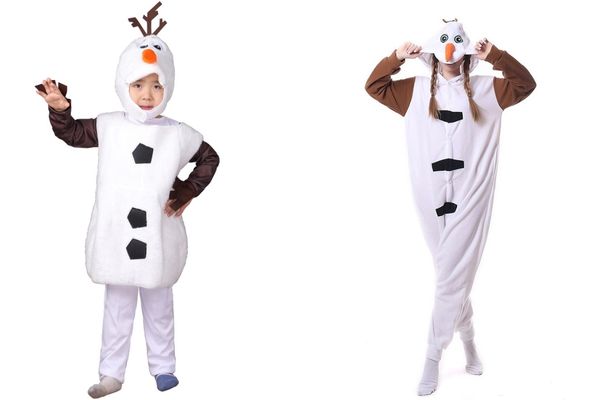 Frozen's Olaf is the new Frosty. He might be made of snow, but his personality is full of warmth – just like this Olaf Onesie (available on PATRIZIA) that would be perfect for a sleepover party this Christmas season! And of course, we've not forgotten the kids. If you have young 'uns in the house, get the fuss-free Olaf Costume For Kids (available on Costume Boutique) or the Comfy Olaf Costume For Kids (available on Absolute Costumez) for fast domestic shipping!
10.

The Nightmare Before Christmas:

Sally
What would happen if Halloween and Christmas collided? Well, that's what you'd find out if you watch The Nightmare Before Christmas. For a costume idea inspired by this 1993 film, we'd say go for skeletal reindeer Sally with the Sally Dress Costume (available on hananna.sg). It is colourful and festive, which totally fits the Christmas mood. For a more elaborate look, throw on a pair of black pointed boots, and use black face paint to recreate the stitches on her body. 
11.

Harry Potter

: Hogwarts student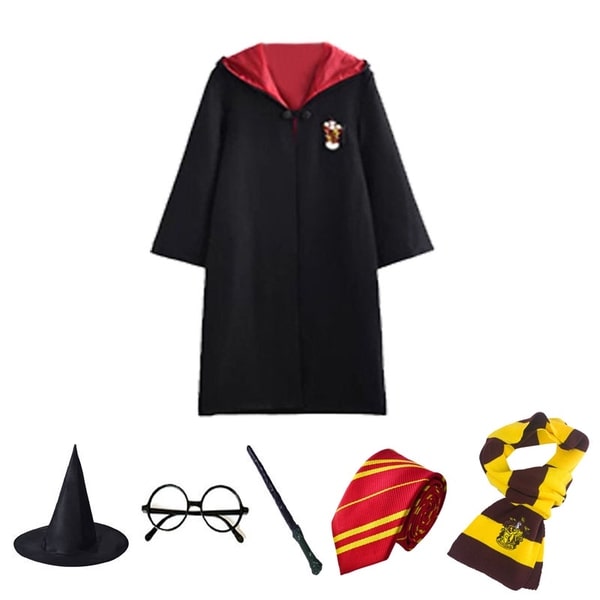 Christmas is truly a magical season. And what better way to celebrate it than with a Harry Potter-themed party! Potterheads can don this Harry Potter College Uniform (available on animes.sg) to live your Hogwarts dreams. Gryffindor, Hufflepuff, Slytherin or Ravenclaw – take the sorting hat quiz to decide which house you belong to and choose your colours accordingly! In terms of costume size, you can pick options for kids 115cm and above as well, so your entire family can dress up in this Christmas costume idea together. 
Christmas costume ideas in Singapore for babies
12. Newborn rompers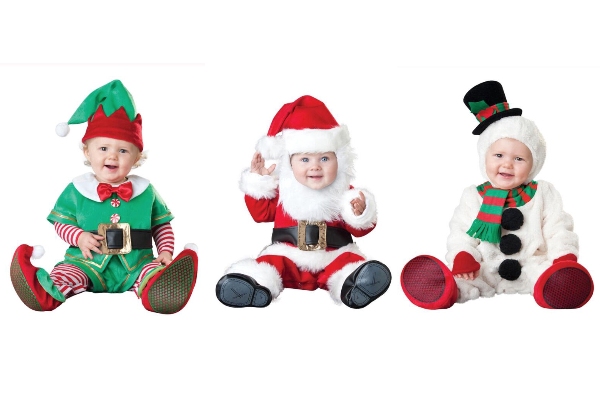 Apart from Halloween, Christmas is the best time to dress your newborn up in adorable or funny baby Christmas costumes and snap endless pictures for the memories. This Newborn Romper Costume (available on ESugarのStore) offers designs for the Christmas elf, snowman, and Santa Claus. How cute would it be to have your little bubs pose as Santa, or Frosty? We're definitely not missing the chance!
BONUS: Christmas costume ideas in Singapore for your fur kids
13. Pet Christmas hats and bibs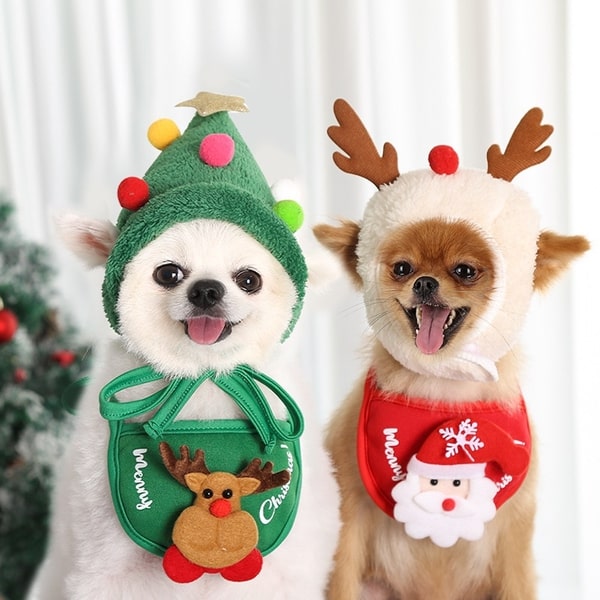 Let your fur pals join in the festive fun as well with funny Christmas costumes for pets! This Pet Hat And Towel Bib (available on volcanic.sg) has both red reindeer designs and green Christmas tree designs. It is perfect for Teddy Pomeranians as the hats would fit nicely on their small heads. 
14. Pet Christmas cloaks
Cloaks are another popular pet costume option for Christmas as they are easier to put on than a shirt and don't feel too tight on them! This funny and adorable Christmas Tree Cape (available on TAMMY.sg) and the Red Cloak and Santa Hat Set (available on mocho.sg) works for both felines and canines alike!
Sleigh your party getup with these Christmas costume ideas
Whether you're eying the adorable Olaf costume or the funny Christmas tree costume, put together your favourite dress-up ideas that'll bring joy to any gathering. Meanwhile, deck your homes with these Christmas decoration ideas and shake up the festive mood with the best Christmas cocktail recipes! Don't forget to shop early for your gifts as well. Need inspiration? Check out our list of the best Christmas advent calendars and secret santa gift ideas!