After a gruelling three-year hiatus, Asia's largest music festival, ZoukOut 2022 is finally back. From 2 to 3 December, festival-goers will be dancing till sunrise with a star-studded DJ lineup featuring artistes like Gryffin and Armin Van Buuren. Apart from music and fun, Zoukout is a playground for experimenting with different fashion styles and aesthetics. If standing out from the crowd is the name of the game for you, read ahead for a slew of ZoukOut 2022 outfit ideas to rock. 
What to wear to ZoukOut 2022: Malibu barbie
There's no better time than ZoukOut 2022 to bring out your West Coast attitude. If you're into the California girl look, here are some beach party ensembles inspired by the iconic Malibu Barbie. These Zoukout 2022 outfit ideas feature dopamine-inducing hues that will instantly get you into the mood for partying!
1. Green outerwear + bikini top + shorts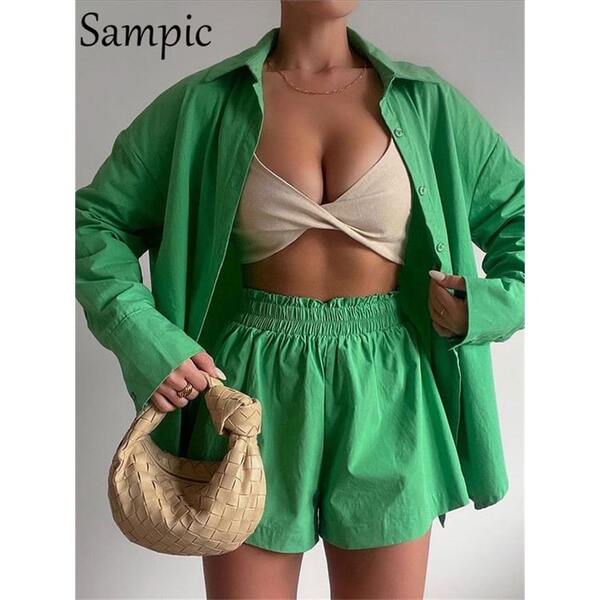 Malibu Barbie is all about colours that pop, and this bright green Long Sleeve Top And Mini Shorts Set (available on Hailey.sg) fits the bill. It's giving model off-duty vibes – effortless, pared-down, but stunning no less. There's also an electric blue option available so you can go matchy with your BFF! We recommend pairing the bright outerwear with a neutral, muted bralette or bikini top to strike a balance. 
2. Neon yellow halter-neck dress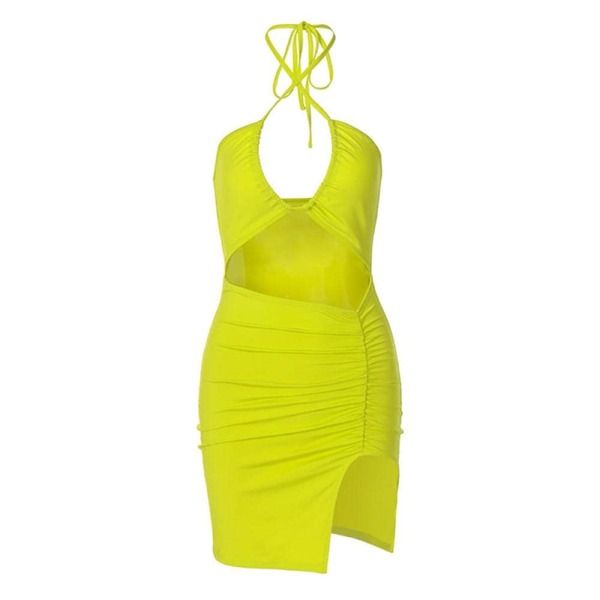 Bold, vibrant hues like this V-neck Backless Lace Up Slit Dress (available on ShowMeStyle) in neon yellow are back in full force. Featuring a halter neck, cut-out waist, and a slit at the bottom, this dress screams "we're ready to party". Pair it with simple accessories and plain shoes with contrasting colours to let the dress do all the talking!
3. Neon pink co-ord set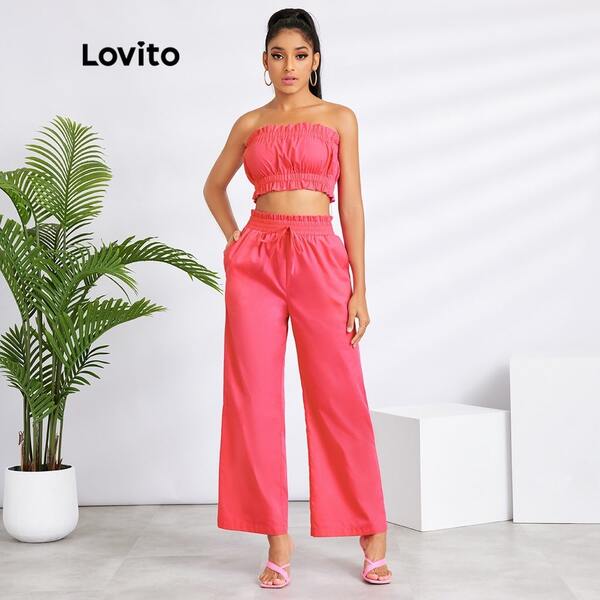 When it comes to what to wear to ZoukOut 2022, it's impossible to not include a hot pink outfit. And the Lovito Plain Off Shoulder High Waist Pants Set (available on LOVITO OFFICIAL STORE) proves that you don't have to spend a bomb to look good at a beach party. The flared ends of the pants give a relaxed silhouette, marrying comfort and style. If you're all about a fuss-free ensemble, this ZoukOut 2022 outfit idea might just be it.
What to wear to Zoukout Singapore 2022: Boho chic
Inspired by the colourful bohemian fits seen at Coachella? ZoukOut 2022 is your chance to go all out with offbeat fits. From hippie patterns to free-spirited maxis, here's our take on this timeless style that originated in the late 60s. 
4. Long cardigan + crop top + high waist shorts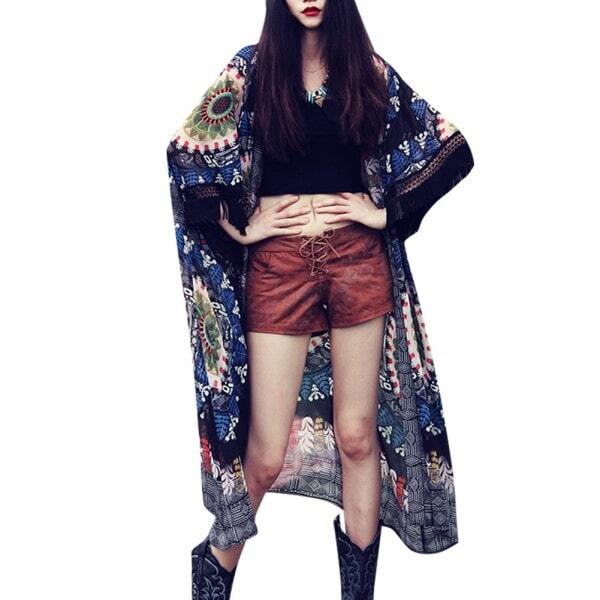 A long cardigan with eclectic prints, basic crop top and high-waist shorts – these make for the perfect recipe for a bohemian outfit idea for ZoukOut 2022. The Boho Women's Vintage Floral Print Long Cardigan (available on Yrd Fashion Shop) will be a memorable addition to your music festival wardrobe. Although boots will be a great finishing touch, we don't recommend wearing them as you're probably going to dance barefoot in the end. 
Pro tip: Wear cheap shoes like flip flops to ZoukOut 2022 as they will be filled with sand or get stepped on. You might also end up taking them off and you don't want to risk losing your Stan Smiths or ruining your Hermes.
5. Maxi dress with crochet details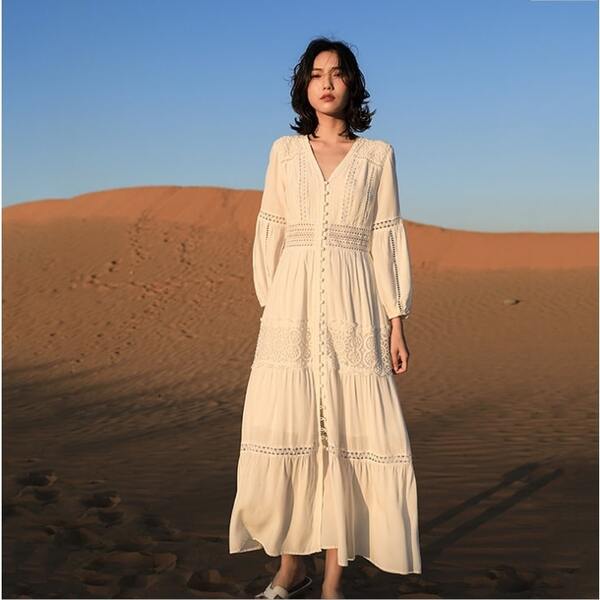 Ethereal goddess – that's what came to mind when we saw this Boho Style White Long Dress (available on C&M shop.SG). The elaborate crochet patterns show that beauty is in the details, combined with the soft, flowy material, this boho dress embodies what the free-spirited hippie style is all about. Accessories are key to nailing your boho statement – add a fringe bag like the Carlo Rino Fringe Crossbody Bag (available on Carlo Rino Official Store) to tie in the look. 
6. Co-ord set with prints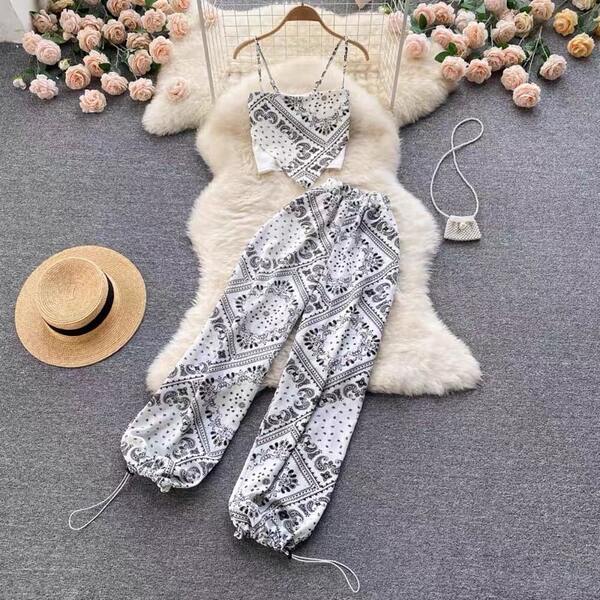 If you're too lazy to mix and match, you can't go wrong with a co-ord set like this Beach Wear Set With Prints (available on kabajiekcodj.sg). One set and you're all decked from top to toe. If you want to take the outfit up a notch, throw in a straw hat for laid back beach vibes, and a mini crossbody to complete this ZoukOut 2022 outfit idea. 
Pro tip: Pack as light as possible when heading to ZoukOut 2022 so you can dance hands-free and without burden. 
What to wear to Zoukout Singapore 2022: Flower power
Flowers are a girl's best friend, and what better way to channel your feminine energy at ZoukOut 2022 with these outfit ideas that feature floral prints. From grunge to cheery colours, here's what we have for flower child in you.
7. Vintage floral bandeau with jeans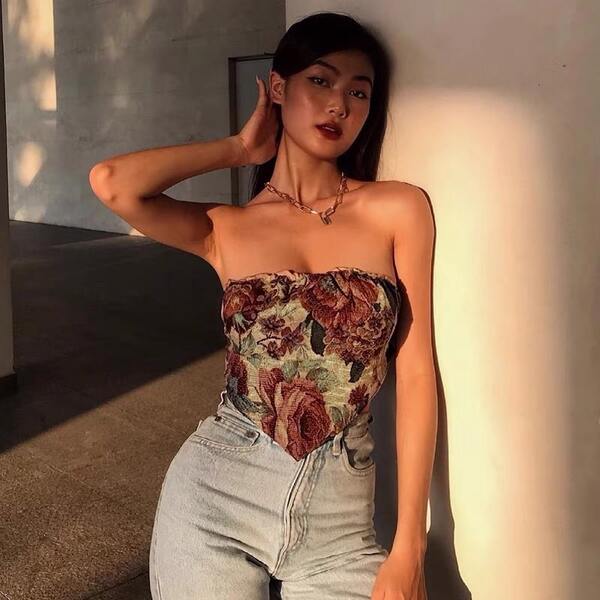 This sophisticated Floral Graphic Tank Top (available on kabajiecodj.sg) is when blooms meet vintage. The flowers look oil-painted on a textured canvas, and the earthy colours make the reds pop. Be sure to pile on your favourite necklace so that the neck area doesn't look empty. And for bottoms, throw on your most comfortable denim jeans. 
Pro tip: If you're worried about the tube top falling, try using fashion tapes to keep it in place. Buy good quality ones that won't irritate your skin. We recommend jumping around at home to test the safety out to avoid any accidents at the actual event. Please abort mission if the top doesn't fit snug enough.  
8. Yellow floral halter neck dress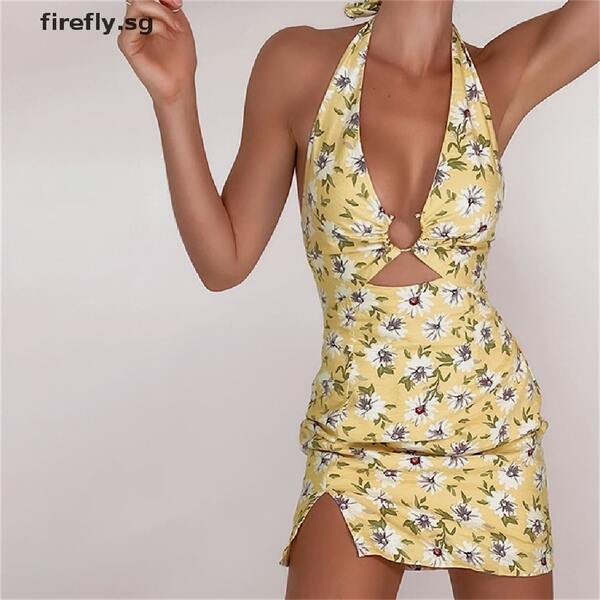 For a no frills ZoukOut 2022 outfit idea, this Halter Tie Up Dress (available on firefly.sg) is a simple yet flattering piece to don for the beach party. We love how the daisies look against the muted yellow dress, and the keyhole centre and cut-outs allow you to flaunt that summer bod without being too OTT. 
What to wear to Zoukout Singapore 2022: Gothic girl
If you think that all-black outfits are boring, we're here to prove that notion wrong. Enter the gothic fashion style, which is characterised by darkness and mystery. For Zoukout 2022 outfit ideas, here are ensembles you can consider.
9. Graphic crop top + mesh cut out top + black shorts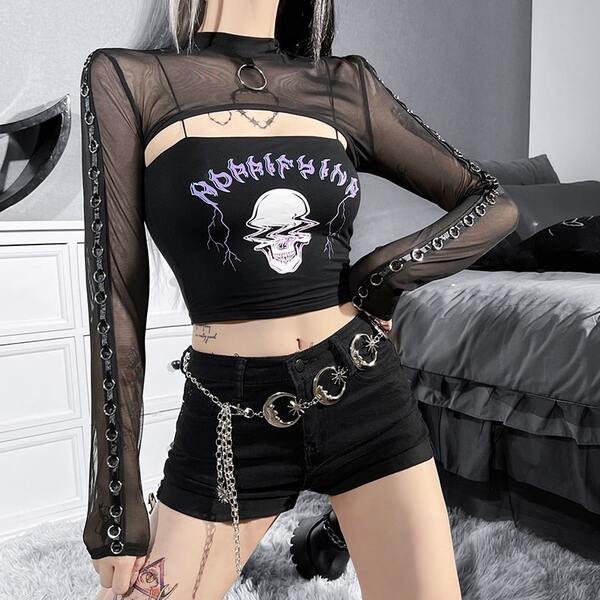 For a gothic outfit that can survive the heat of the beach, place your bets on this Gothic Art Cami Crop Top (available CHUNGLO GOTH Store) that's summer-friendly. While it's good enough on its own with a pair of black shorts, you can spice up the all-black outfit with accessories like chain belts. You can also throw on a mesh shoulder shrug for a step up. 
10. Black dress + corset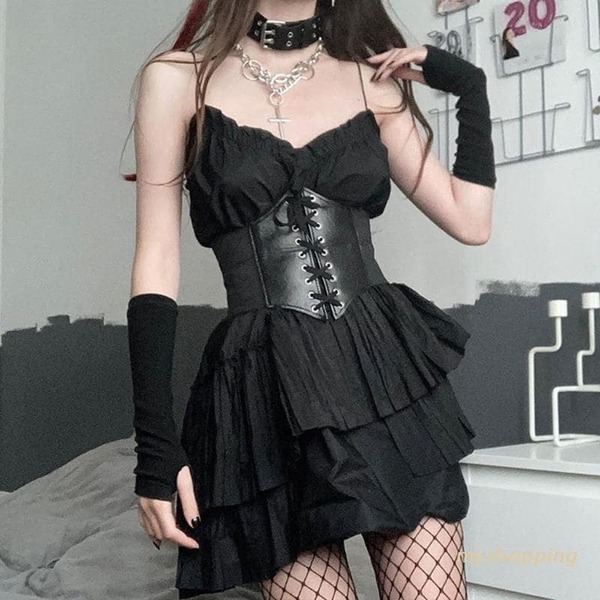 Gothic fashion borrows elements from the Victorian era, such as the corset. Pair this Gothic Lace Up Waist Corset Belt (available on myshopping.sg) with a little black dress, and accessorise with chunky necklaces and chokers to complete the look. For a more elaborate look, you can up the ante with fishnet leggings and black arm sleeves. 
What to wear to Zoukout Singapore 2022: Glam queen
If you're ready to amp things up for the night, welcome to the atas side of style. We're talking glitter bodycon dresses, flattering silhouettes and understated accessories! 
11. Nude one shoulder dress 
Looking chic can be effortless. Case in point: the Backless Street Dress (available on KEAIA.sg) that's simple yet stunning. Its one-shoulder design instantly gives your style factor a boost. To jazz up this ZoukOut 2022 outfit idea, minimalist accessories are sure to work well. For shoes, pair it with comfortable slip-ons instead of heels for a comfortable night.
12. Glitter bodycon dress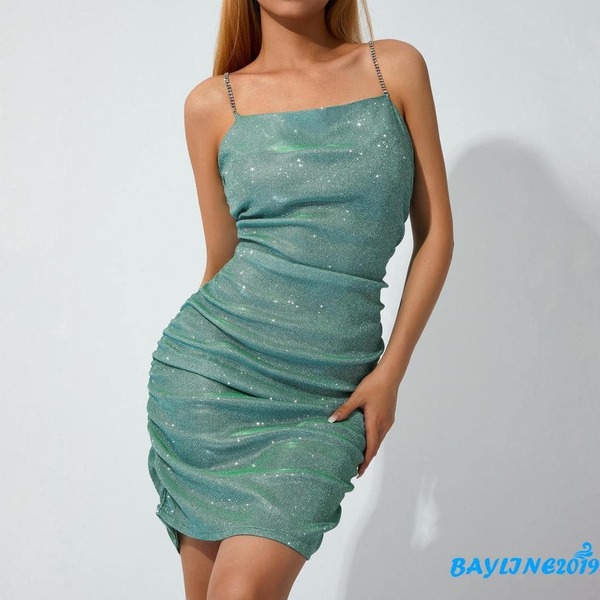 Have a glitter dress collecting dust in your wardrobe? If not ZoukOut 2022, then when are you going to wear it? Now's the perfect time to rock that dress, so get it well washed and ironed! If you don't already own one, cart out Glitter Slip Dress (available on bayline2019) to add to your party collection. It sports rhinestone straps and is available in blue and pink as well. 
What to wear to Zoukout Singapore 2022: Minimalist magic
If "less is more" is your mantra, these outfit ideas for ZoukOut 2022 might be right up your alley. Simple yet not losing out in style, we've curated these ensembles that you can take inspiration from.
13. Black tank top + denim shorts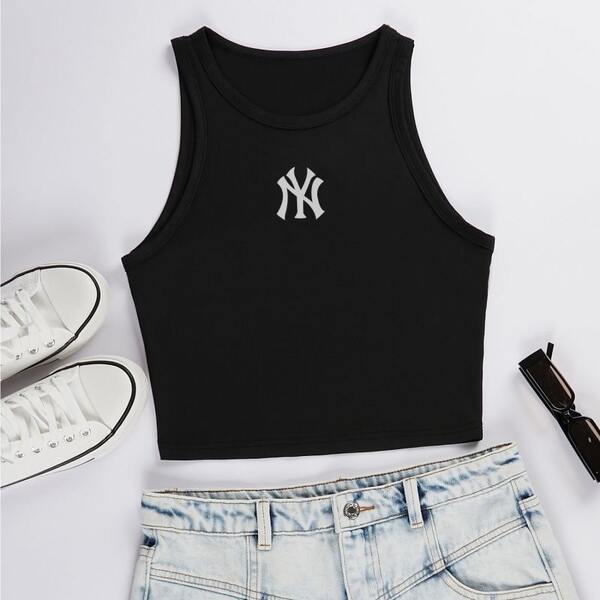 It's likely that you already have a basic Black Tank Top (available on printcess.sg) and a pair of denim shorts in your wardrobe. This ZoukOut 2022 outfit idea is for those who want to keep it simple, and deck themselves in whatever they already have. The classic tank won't fail you for a beach party, and you can easily style this up with bucket hats and sunglasses for an effortless getup. 
14. White co-ord set with skirt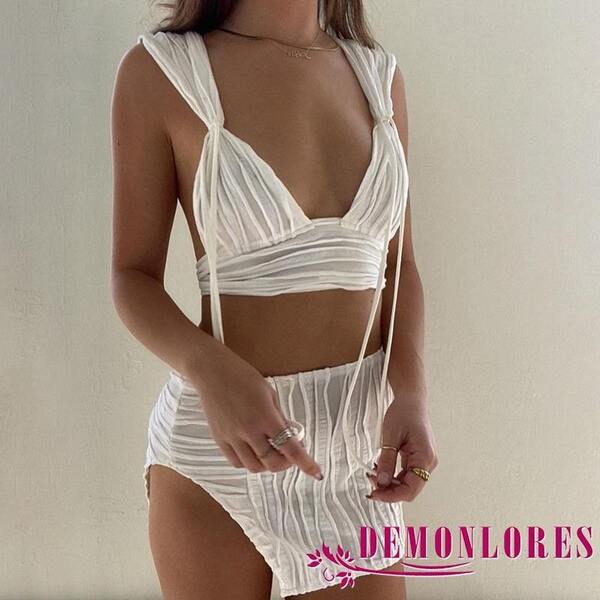 Sometimes, simple is really best. And if white is your colour, you're gonna kill it with this Pleated Top And Mini Skirt Set (available on demonlores). Its soft, lightweight fabric will keep you feeling cool, and the split skirt gives an illusion of a half bikini. You can on minimalist accessories like a Sterling Silver Necklace (available on Sllxg Mall) to spice this ZoukOut 2022 outfit idea up. But of course, loud accessories like LED bracelets will always have its place on the dance floor of ZoukOut.
15. Plaid bikini set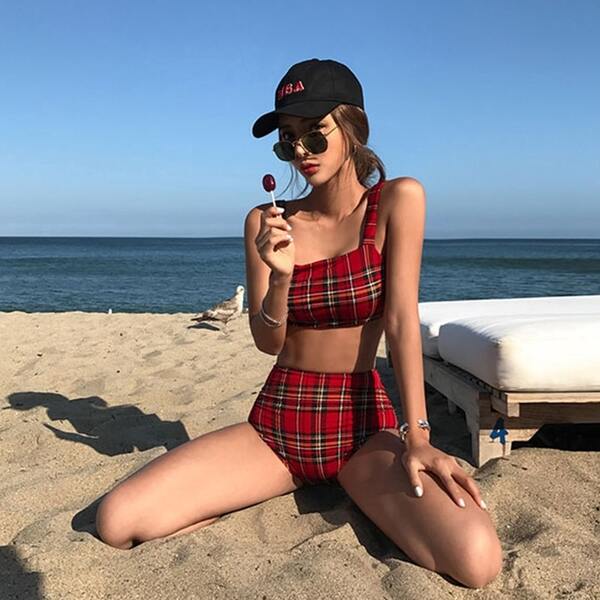 We can't write a list of ZoukOut 2022 outfit ideas without including a bikini set – it's a beach music festival after all! This Plaid Bikini Swimsuit (available on KEAIA.sg) is for those who have a penchant for the preppy style. The high-waisted bottoms make this the perfect fit for those who don't want to show too much skin. You can also cover up further with this Hollow Blouse (available on demonlores)!
Flaunt these outfit ideas at ZoukOut 2022
Whether you're into boho chic fits or glam dresses, we're certain you'll slay it at ZoukOut 2022 with these outfit ideas! Apart from what to wear to the beach party, what you bring is important as well. Be sure to pack along the best portable fans to beat the heat, and the best sunglasses in Singapore for when the sun comes up.