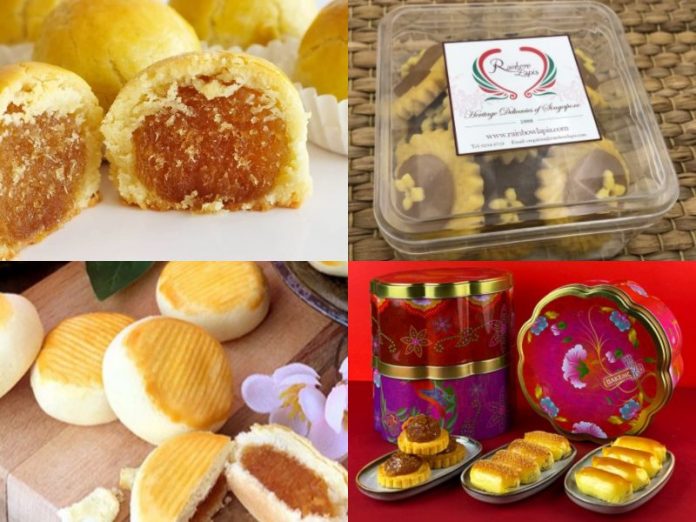 No pastry is more synonymous with Chinese New Year than pineapple tarts! As a direct translation for prosperity across multiple dialects, it's no wonder many seek out the best pineapple tarts during CNY. Aside from signifying unmatched wealth, they're also beloved for their bite-sized richness. Think sweet buttery crust with caramelised pineapple filling for a timeless treat. Here are our picks of the best pineapple tarts in Singapore to snack on during the upcoming festivities!
Best pineapple pastries for crust lovers
1. Shangri-La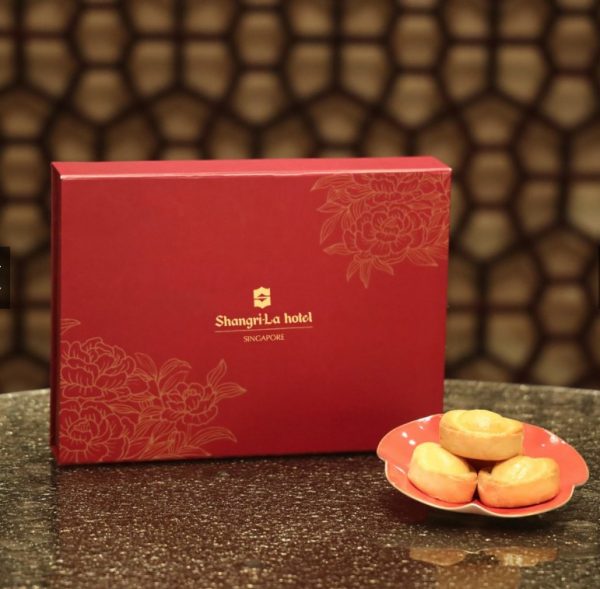 Now here's something you don't normally see! Instead of traditional open-faced pineapple tarts, Shangri-La's Prosperity Pineapple Tarts (10 pieces) (available on Shangri-La Hotel, Singapore) is an exclusive collaboration with Shopee this year and spices things up with its unique ingot look. Shangri-La makes a bold claim for best pineapple tarts in Singapore by ingeniously encasing their spiced pineapple jam in adorable golden-brown ingots. Talk about doubling down on the auspicious aspect of Chinese New Year!
As part of this exclusive collaboration, Shangri-La is also running an attractive giveaway worth up to $888 with a stay at the 5-star hotel?! To enter, simply follow Shangri-La's official store on Shopee and hit a minimum spend of $58 (purchase must include 1x Prosperity Pineapple Tarts). Be sure to also follow @shopee_sg and @shangrilasg on Instagram to qualify! Contest ends 8 February 2021. Winners will be announced on 22 Feb.
Don't forget to apply voucher code SHANGGWP on checkout to get an extra 8% off your purchase (min. $50)!
2. Emicakes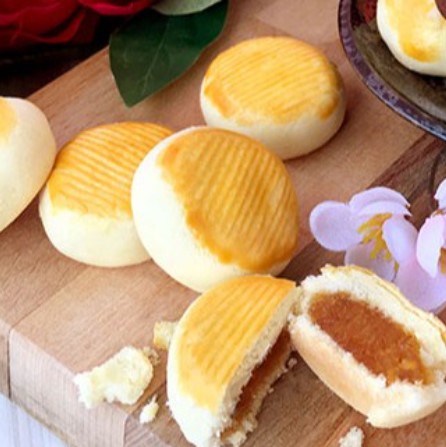 For a unique alternative to the best pineapple tarts in Singapore, why not consider Emicakes' pineapple tarts (available on Emicakes Official Store)! On top of offering the usual open-face variant, Emicakes also introduces a cheese pillow-like option that'll wow pineapple tart lovers. The pillow tart draws inspiration from pineapple cake tarts by encasing the filling in a golden brown crust. Emicakes then takes extra care to ensure the pillow crust is soft and complements the tangy pineapple filling with a burst of cheesy goodness.
3. SunnyHills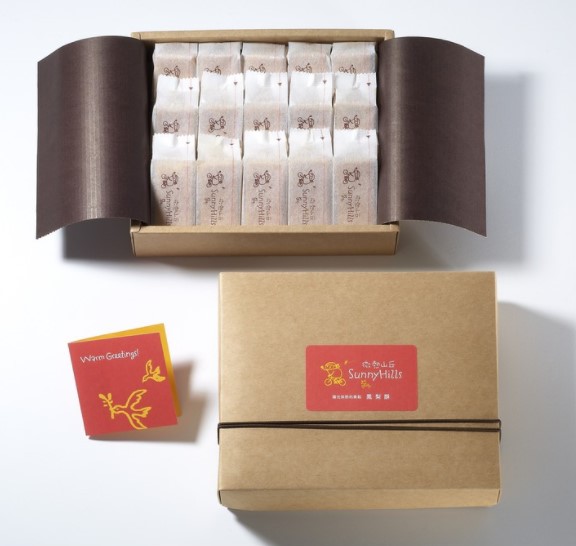 Love the tartness that some of the best pineapple tarts in Singapore possess? SunnyHills' pineapple cake tart (available on SunnyHills) has you covered as it uses specially chosen pineapples grown on Taiwan's Ba Gua Mountain that are naturally more sour. These special pineapples are then sun-dried and slow-cooked to obtain the golden jam we all know and love! Also, did you know SunnyHills exports a batch every week from Taiwan? Due to this attention to overall freshness, we have no doubt that SunnyHills captures the essence of what makes a quality pineapple cake tart.
4. Old Seng Choong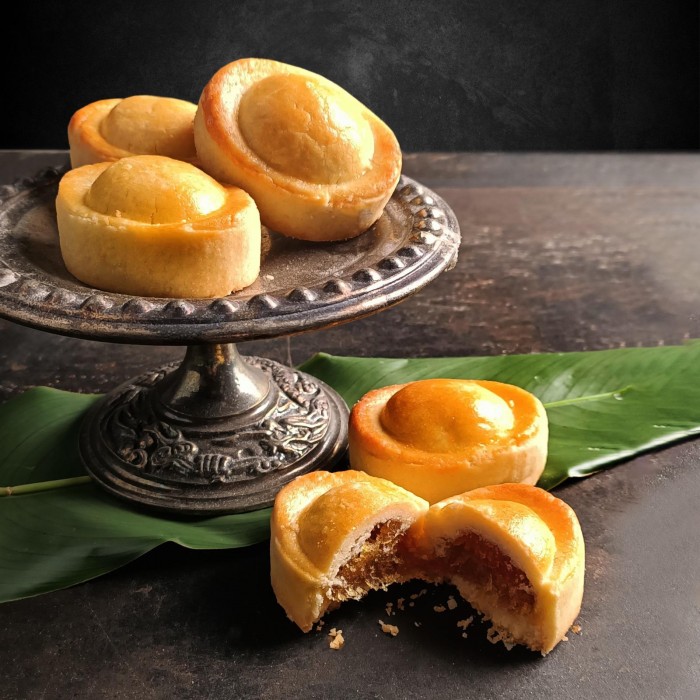 Old Seng Choong definitely needs no introduction. The brand has just launched a range of pineapple tarts shaped in the form that reminds us of a chinese gold ingot (available on Old Seng Choong). These golden brown pineapple tarts are baked to the perfection; made for those who can't get enough of the generous pineapple filling. There are also new variations such as the Yuzu and the Charred Gold Bakkwa Pineapple Tarts. Take comfort in these traditional goodies made available for a limited time only. Order online or purchase from their physical stores.
Best pineapple golf ball tarts for bite sized goodness
5. Gin Thye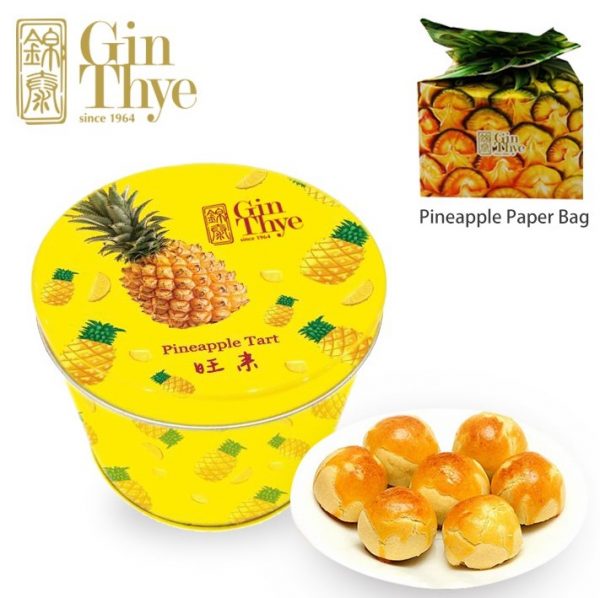 Some of the best pineapple tarts in Singapore don't have to be expensive, especially with Gin Thye's pineapple tarts (available on Gin Thye). Priced from just $15, these pineapple tarts give new meaning to the phrase bite-sized with their golf ball-esque cookies. Taste-wise, Gin Thye's pineapple tarts delicately balance the sweet and sour flavours so your taste buds won't feel overwhelmed. With more than half a century of baking experience, you can be rest assured that these best pineapple tarts in Singapore feature an authentic and familiar taste with every mouthful.
6. LE Cafe Confectionery & Pastry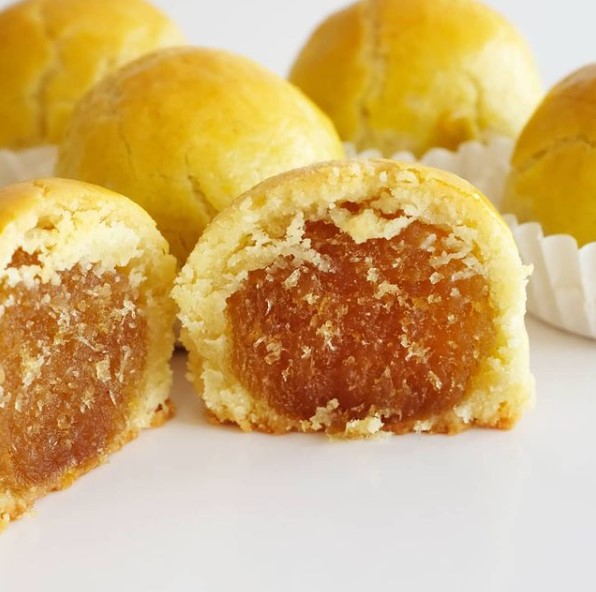 As one of the pioneers for golf ball pineapple tarts in Singapore, LE Cafe is a huge crowd favourite. While they first debuted as a zi char eatery in 1949, its handcrafted pastries eventually stole the limelight as LE Cafe fully invested themselves into the confectionery business. This was largely thanks to their lovingly crafted golf ball pineapple tarts! Beneath its smooth and buttery exterior lies a soft and chewy filling that gets increasingly satisfying with every bite. The best part is that these crumbly golf ball pineapple tarts are available all year round so you're always able to come back for seconds!
Order via email or calling them at 6337 2417.
7. Bengawan Solo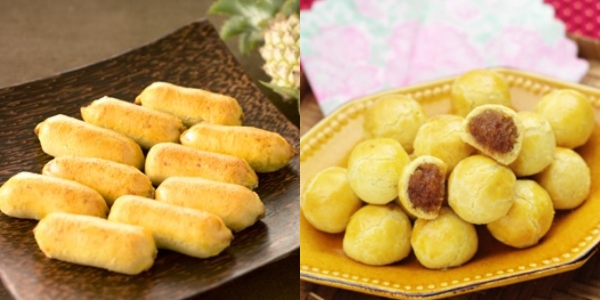 As a multi-chain bakery, Bengawan Solo certainly needs no introduction when comparing the best pineapple tarts in Singapore. From Kueh Lapis to pandan chiffon cakes, you'll certainly be spoilt for choice with the staggering variety of signature bakes. As for pineapple tarts, Bengawan Solo welcomes fans with two variations. The first is their bolster-shaped pineapple cookie tarts that pairs the brand's delicious pastry with its fragrant pineapple jam that's carefully caramelised over a slow flame! For more of a homemade pineapple tart feel, give their premium cookies a shot as they're lovingly handcrafted and include more butter and jam for enhanced flavours.
Order at their physical stores.
8. New Moon
Besides being known for their impeccable abalones, it's heartening to see New Moon transfer their expertise to another seasonal treat with their signature pineapple tarts (available on New Moon Official Store)! New Moon's artisanal tarts are handcrafted with a huge emphasis on the handmade aspect that guarantees savoury satisfaction. For more health conscious individuals, New Moon also promises the use of 100% natural ingredients. This means they're are free from added MSG, colourings and preservatives.
Best open-faced pineapple tarts in Singapore for pineapple jam fans
9. Bake Inc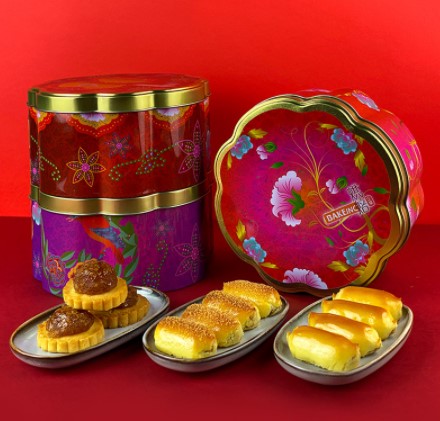 For pineapple tart fans who fancy a bit more crust instead of filling, you won't want to miss out on Bake Inc's pineapple tarts (available on Bake Inc)! This beautiful golden-brown pastry is the result of a generous amount of butter folded into the dough, for a fragrant, melt-in-your-mouth tart. The pineapple filling here also deserves special mention, as it is made from Sarawak pineapples. They're known for their high water content that lends to a soft, sweet paste. While most of the best pineapple tarts in Singapore have hardened and caramelised fillings, Bake Inc's pineapple tarts stand out for maintaining its soft and chewy texture!
10. Rainbow Lapis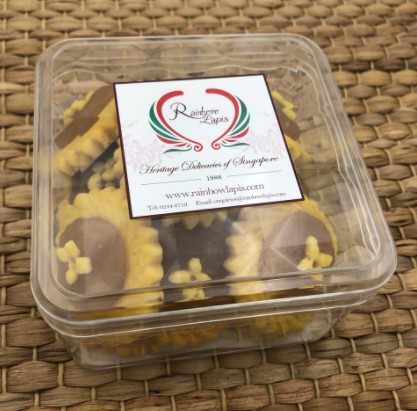 While you might be used to homemade pineapple tarts and cakes from Singapore or Taiwan, it's a lesser known tidbit that the pineapple tart also has origins with Portuguese immigrants who were privy to abundance of neighbouring pineapple plantations! If you want to appreciate authentic pineapple tarts, give Rainbow Lapis' pineapple tarts (available on Rainbow Lapis SG Official Store) a try. Rainbow Lapis takes pride in its tarts by using a recipe that's been passed down for generations! Besides possessing strong homemade vibes with its modest packaging, you can expect a burst of tangy and buttery goodness with each bite of this scrumptious treat.
Enjoying the tastiness of these best pineapple tarts in Singapore
From Bake Inc to Gin Thye, we have you covered when it comes to pineapple tarts for sale! Whether you're a buttery crust fan or tangy pineapple jam addict, make sure to buy these best pineapple tarts in Singapore during our Chinese New Year Sale for deals you won't want to miss. Need to burn all those excess calories from snacking on pineapple tarts? Get started with our easy home workout routines! Also, check out our list of budget CNY clothes so you can dress stylishly for any CNY gathering.
This article was updated on 20 January 2021. Additional research done by Jamantha Lim.
---
New to Shopee? Get $7 (min. Spend $15) with code*: XPINETARTS
*TNC applies. Valid for new users from 26 Jan to 2 Feb 2021 only.