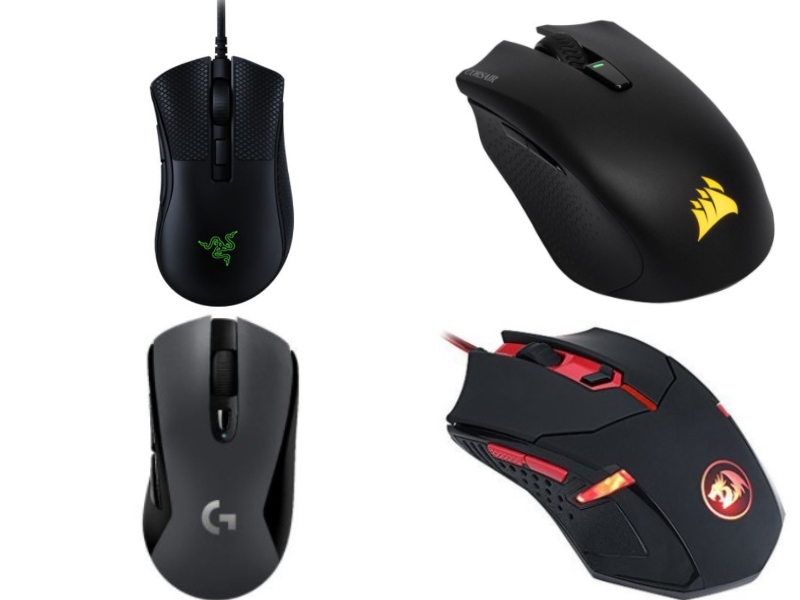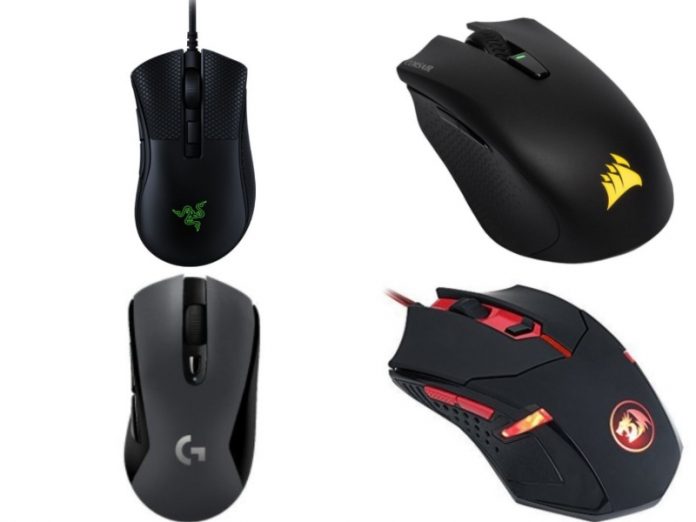 In the realm of competitive gaming, pinpoint accuracy and macro commands can make the difference between sweet victory and bitter defeat. While top gaming mouse models won't guarantee success, it'll provide an edge when spraying down your opponent in a first-person-shooter or simultaneously commanding multiple units in a real-time strategy game. Need a guide on the best gaming mouse models to buy in Singapore? Scroll (ahem) to find one that's best for you!
Best gaming mouse models for maximum performance
1. Logitech G Pro Hero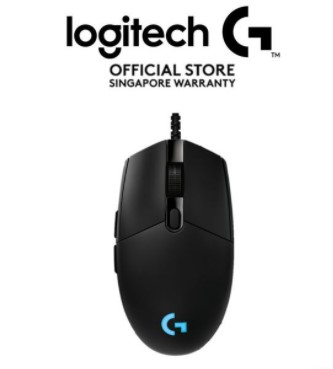 Inspired by the top gaming mouse models like the Logitech G100s, the Logitech G Pro Hero (available on Logitech G Official Store) comes in a sleek oval shape that's easy on the eyes. In addition to its clean look, Logitech has included a mechanical button tensioning system. This effectively magnifies the consistency of your mouse clicks!
Sensor-wise, the Logitech G Pro Hero has a Hero sensor that boasts 400+ Inches-Per-Second for accurate tracking during sudden flicks, 100-16,000 Dots-Per-Inch mouse sensitivity and zero smoothing so your mouse tracks nothing but raw input. It's no wonder many users peg this Logitech mouse as the best gaming mouse for FPS games!
Psst. Have extra cash to splash on a gaming mouse? Why not go with the crowd favourite G502 Hero (available on Logitech G Official Store)? With its sleek curves and premium materials, the G502 is designed to fit like a glove as you flick and outplay your way to victory!
2. Razer DeathAdder V2 Mini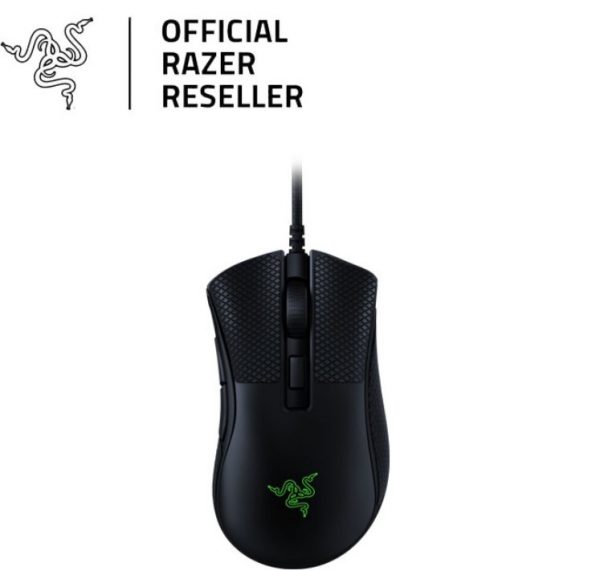 When it comes to the best gaming mouse models of all-time, you can't go wrong with the iconic design of the Razer DeathAdder V2 Mini (available on Razer Official Store)! Despite years of modifications and re-releases, the DeathAdder's minimalist look remains unchanged. For the V2 Mini, Razer retains the looks and feel of the original while jamming it all into a miniaturised version of the DeathAdder. The end result is a lightweight gaming mouse at just 62g without compromising on build strength or comfort levels!
Looks aside, this Razer mouse will also boost your gaming performance thanks to its optical mouse switches. The V2 Mini uses an infrared beam to track every click so there's a swift 0.2 milliseconds response time! This unique form of button actuation can make all the difference in competitive games where you're trying to get the reactionary advantage.
3. SteelSeries Rival 600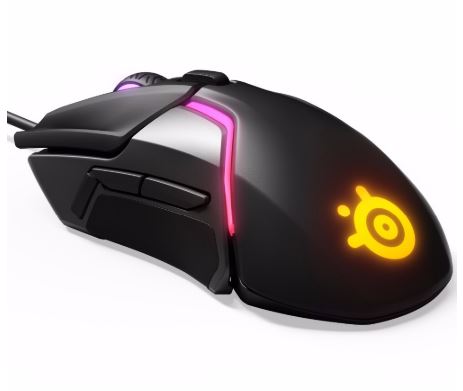 While some might not consider SteelSeries a viable contender for best gaming mouse manufacturer, the SteelSeries Rival 600 (available on Steel Series) definitely proves otherwise with its stellar performance and sleek customisation options! By pushing the aesthetic boundaries of the Rival 600, the end product is a gaming mouse that looks futuristic without appearing too gaudy. If you're big on customisation, you'll definitely get a kick from personalising the various light strips on this SteelSeries mouse.
The other praise-worthy part is SteelSeries' incredible TrueMove3+ sensor! It's specifically included to track lift-off distance. This means that even if you lift the mouse above 0.5 millimeters, the sensor will still be able to track your twitchy mouse movements.
Best cheap gaming mouse models for those on a budget
4. Armaggeddon Grumman Raven-III Stealth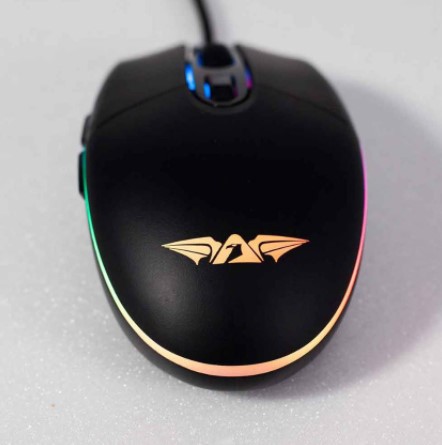 Don't let its no-frills design fool you — the Armaggeddon Grumman Raven-III Stealth (available on Armaggeddon Official Store) easily earns a place in any budget gamer's setup! Unlike most of the best gaming mouse models on this list, the Raven-III Stealth relies on Huano switches. These extra tactile switches are perfect for gamers who want more actuation force with their clicks. Did we also mention that this Armaggeddon gaming mouse is extra silent? This makes the Raven-III Stealth perfect for use in quiet areas. Every purchase of this cheap gaming mouse also comes with a complimentary mousepad so you won't have to deal with the inaccuracies of tabletop surfaces!
5. Redragon Centrophorus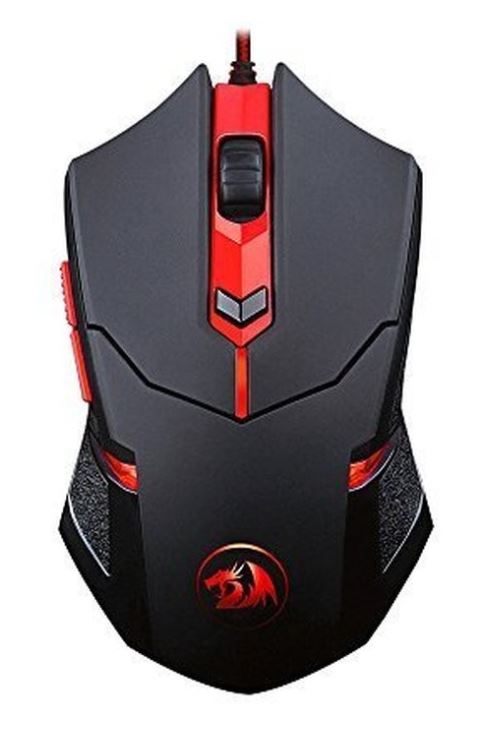 Going at $19.90, Redragon's Centrophorus (available on Redragon Singapore) is arguably the best gaming mouse of its class. To achieve the classic gamer motif, the Centrophorus combines an eye-catching red and black colour scheme with a matte finish and glossy plastic.
The Centrophorus also has an adjustable weight system — something you won't expect to find in a cheap gaming mouse! With eight individual 2.5 gram weights, you can easily variate the mouse weight to your preference. Add to this a braided mouse cord and you have a gaming mouse that screams value for money!
6. Logitech G300s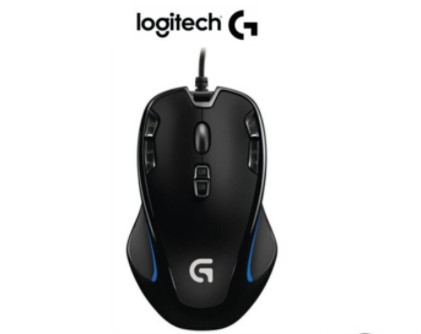 Proving the age-old saying of big things coming in small packages, the Logitech G300s (available on space station) is a solid option if you're hunting for a compact and cheap gaming mouse! Don't underestimate the G300s' modest design — it has the polish and quality you've come to expect from flagship Logitech products. This includes synchronisation with the handy Logitech Gaming Software programme. With this, you can effortlessly remap buttons and customise mouse lighting to your heart's content!
7. Cooler Master CM310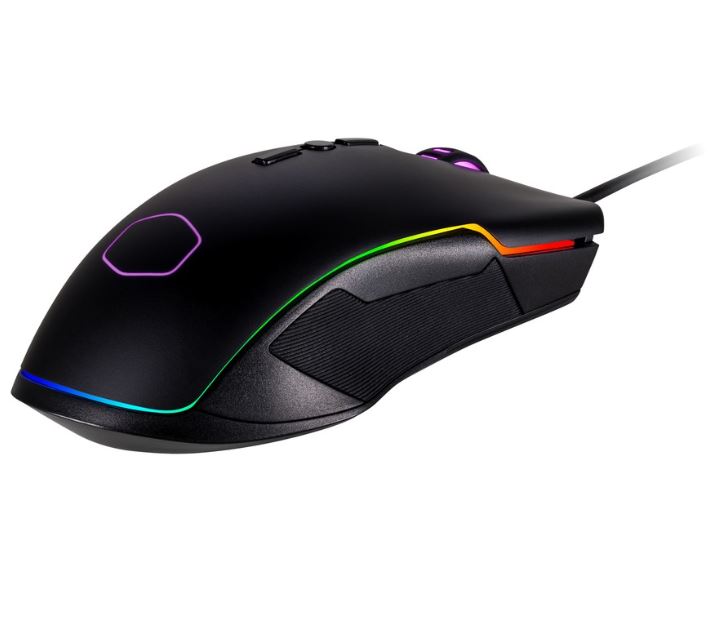 Known for their computer cases, few would expect Cooler Master to succeed on the gaming mouse front but their Cooler Master CM310 (available on GameProShop) proves otherwise. Despite it being Cooler Master's first attempt, they've done a terrific job! From quality Pixart sensors to notched scroll wheels, Cooler Master has placed extra emphasis on mouse performance so it stands out. Additionally, this cheap gaming mouse also includes grip-friendly rubberised sides and enough macro buttons for easy personalisation! 
Best gaming mouse models for wireless convenience
8. Logitech G903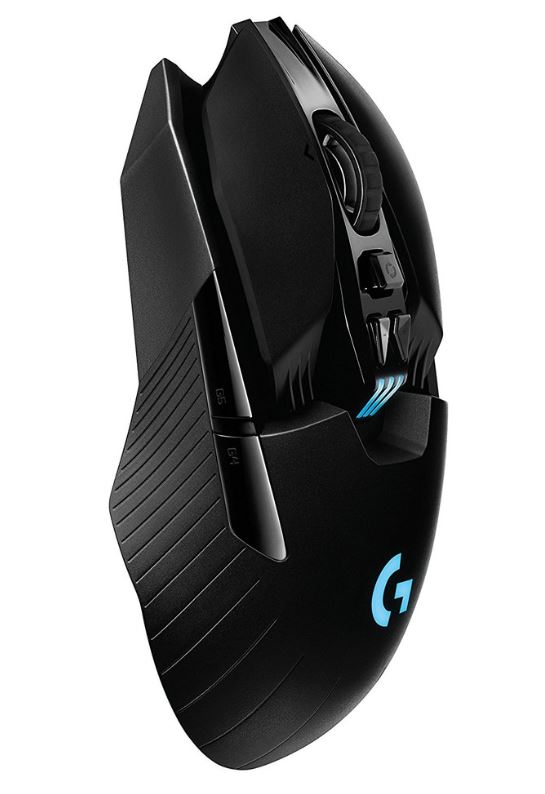 Widely considered by reviewers to be the best gaming mouse money can buy, the Logitech G903 (available on Logitech G Official Store) dispels the notion that wireless gaming mice are just a novelty. Thanks to the revolutionary Lightspeed feature, gamers can say goodbye to any delays between button presses and them actually registering on computers.
Commanding a premium price tag, Logitech has made sure to include plenty of features so gamers get their money's worth! This includes the ability to customise side buttons, adjust the mouse wheel's resistance and install additional weights. There's even a Powerplay wireless charging feature that allows you to charge the G903 when paired with Logitech's Powerplay mousepad (available on Logitech).
9. Logitech G603 LIGHTSPEED Wireless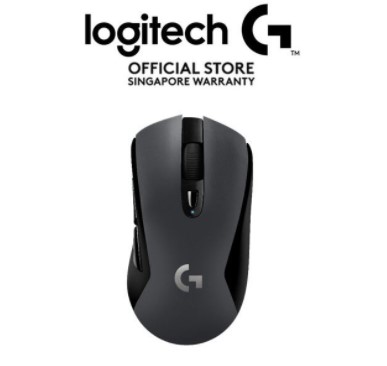 Tired of your wireless gaming mouse's battery draining too quickly? The Logitech G603 LIGHTSPEED Wireless (available on Logitech G Official Store) mouse couples the revolutionary Lightspeed feature with amazing battery life to create a new standard in wireless gaming! As one of the more affordable wireless mouse models around, the G603 LIGHTSPEED packs a punch in the battery department! Its battery life is almost twice as long as the previous generation — with up to 500 hours on 2 AA batteries. So, if you want the convenience of wireless mice without the annoying charging downtime, this is your best bet!
10. Corsair Harpoon Wireless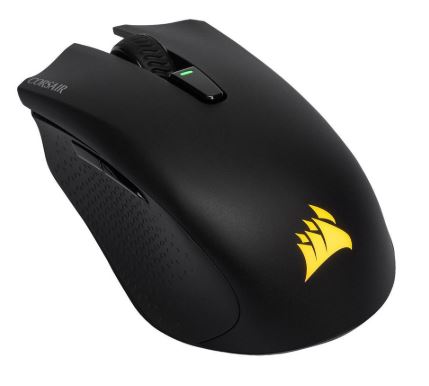 Who says cheap gaming mouse models can't promise quality? Wearing its affordable wireless price tag with pride, the Corsair Harpoon Wireless (available on Bizgramsg Official Store) stands out from the competition with its claw grip-optimised ergonomics! The compact size and design of the Harpoon Wireless makes it easy for gamers to reach for all the buttons.
The most exciting feature of the Harpoon Wireless is its Slipstream technology! Promising to maintain strong connections with your rig, the mouse constantly scans the wireless spectrum and sources for the most reliable transmission frequency. This allows your mouse to effectively navigate through the mess of wireless signals in your home.
11. Razer Viper Ultimate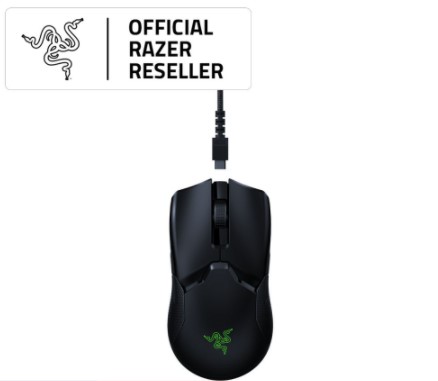 As one of the most popular Razer gaming products around, the Razer Viper Ultimate Wireless Gaming Mouse (available on Razer Official Store) is built for gamers who desire mouse portability and premium performance. The highlight of this gaming mouse is the Razer Focus+ Optical Sensor. With industry-leading 20,000 DPI and 99.6% resolution accuracy, you can say goodbye to the days of inaccurate tracking. The Viper Ultimate will be able to track anything, no matter how small the movement. It also helps that this mini mouse weighs in at 74g to allow for rapid but controlled mouse movements!
Live out your pro FPS gamer fantasies with these gaming mice
From Razer to Logitech, we're confident that we have the best gaming mouse models to fit your gaming mice needs! Looking to take advantage of your brand new gaming mouse that you bought during our BFCM Sale? Make sure you test your rig with these fun driving games! Alternatively, you can also complete your setup by checking out these best gaming monitors with high refresh rates and wide displays.