In the realm of competitive gaming, pinpoint accuracy and macro commands can make the difference between sweet victory and bitter defeat. While top gaming mouse models won't guarantee success, they'll provide an edge when spraying down your opponent in a first-person shooter (FPS) or simultaneously commanding multiple units in a real-time strategy (RTS) game. Need a guide on the best gaming mouse models to buy in Singapore? Read on to find one that's best for you!
How do I choose a gaming mouse?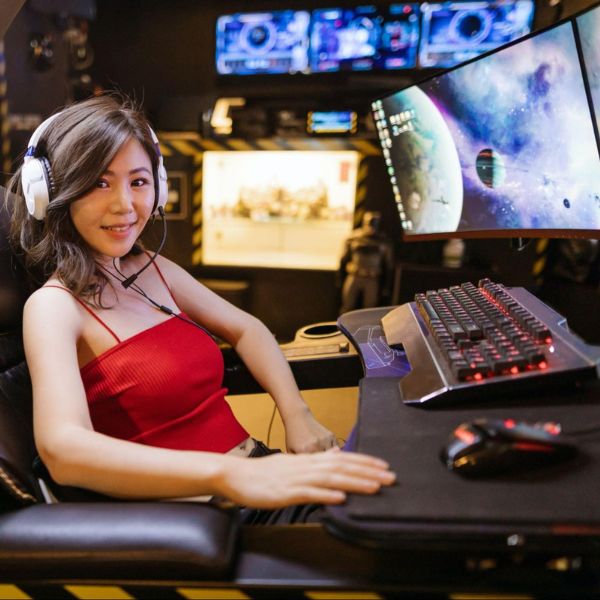 There are plenty of gaming mice out there, each with its own characteristics and features. To aid in your decision, here are some considerations to take when finding the perfect fit.
Your choice of gaming mouse may vary greatly depending on the type of gameplay. For those playing RTS or massively multiplayer online (MMO) games, additional buttons may help in accessing specific functions and features quickly. On the other hand, FPS games focus more on precision and accuracy, thus requiring gaming mice that are more responsive.
Long gone are the days of venerable wheeled mice! Nowadays, computer mice can either be classified into two categories: optical and laser. While both essentially work the same way, laser computer mice use a laser rather than light-emitting diodes (LEDs) to detect surface changes. And while the laser mouse provides users with a more reactive gaming experience,  this will also increase the unpleasant occurrence of acceleration. 
Although the wired mouse has been a staple for many gamers due to its high responsiveness, the technology of the wireless mouse has since evolved. The new generation of wireless mice now provides the same functionalities, albeit without the pesky wire obstructing your way. What remains different between these two computer mice are their price points, with wireless mice being more expensive than wired ones.
The DPI determines how far a cursor moves per inch of mouse movement — in which a lower DPI represents lesser mouse sensitivity. That said, there is no optimal DPI setting for a gaming mouse. This is because the mouse's DPI setting should be adjusted based on the user's own comfort level.
Some gamers like to dart their mouse around swiftly while others don't. As such, the weight of the gaming mouse is important because it affects your ability to move the gaming mouse around. Selected gaming mice even have adjustable weights that can be removed depending on the user's preferences. 
Gamers tend to stay on their computers for long periods, which makes it quintessential for computer mice to be shaped ergonomically. Whether you're using the fingertip, claw, or palm grip, the gaming mouse must allow users to feel comfortable when held for long periods of time.
Lighting and customisation
Vibrant backlights are often considered to be part of the computer mouse's aesthetics but can also serve non-aesthetic functions as well. Some of the mouse's lights are also good visual indicators that help to show the mode or settings at which the mouse is at.
Best gaming mouse models for maximum performance
1. Logitech G Pro Hero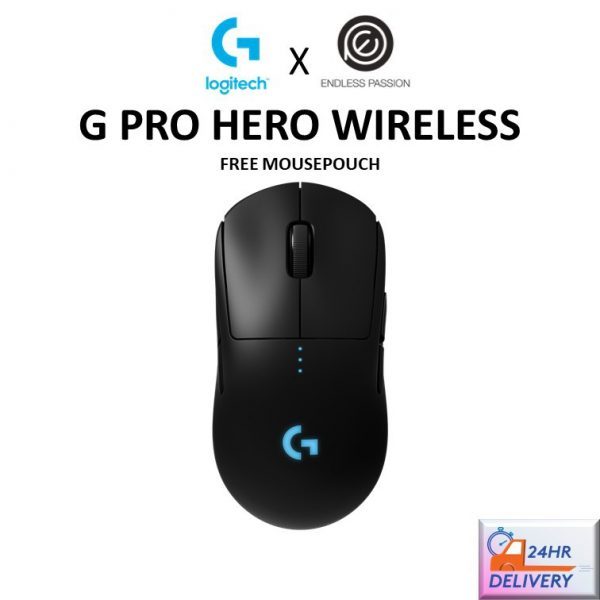 Inspired by the top gaming mouse models, the Logitech G Pro Hero (available on Endless Passion) comes in a sleek oval shape that's easy on the eyes. In addition to its clean look, Logitech has included a mechanical button tensioning system. This effectively magnifies the consistency of your mouse clicks! Sensor-wise, the Logitech G Pro Hero has a Hero sensor that boasts 400+ Inches-Per-Second for accurate tracking during sudden flicks, 100-16,000 Dots-Per-Inch mouse sensitivity and zero smoothing so your mouse tracks nothing but raw input. It's no wonder many users peg this Logitech gaming mouse as the best gaming mouse in Singapore for FPS games!!
2. Razer DeathAdder V2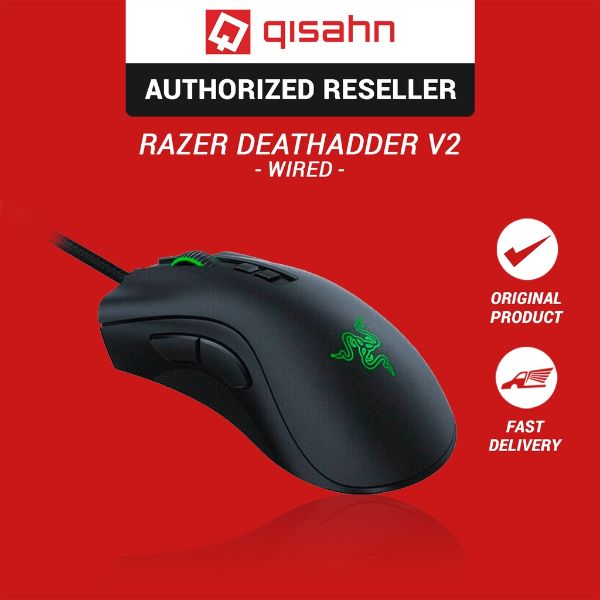 When it comes to Singapore's best gaming mouse models of all-time, you can't go wrong with the iconic design of the Razer DeathAdder V2 (available on Qisahn)! Despite years of modifications and re-releases, DeathAdder's minimalist look remains unchanged. Razer retains the looks and feels of the original while jamming it all into a miniaturised version of the DeathAdder. The end result is a lightweight gaming mouse at just 82g without compromising on its build strength or comfort levels! Looks aside, this Razer mouse will also boost your gaming performance thanks to its optical mouse switches. The DeathAdder V2 uses an infrared beam to track every click so there's a swift 0.2 milliseconds response time!
3. SteelSeries Rival 3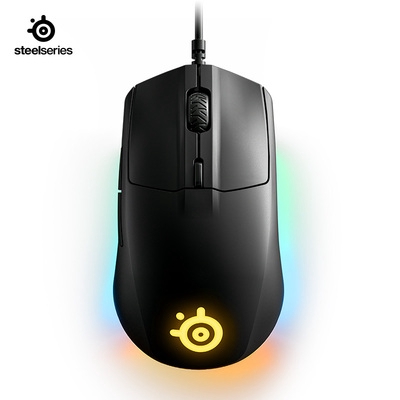 While some might not consider SteelSeries a viable contender for being Singapore's best gaming mouse manufacturer, the SteelSeries Rival 3 (available on Greeno) definitely proves otherwise with its stellar performance! If you're big on customisation, you'll definitely get a kick from personalising the various light strips on this SteelSeries gaming mouse. The other praise-worthy part is SteelSeries' incredible TrueMove sensor! It's specifically included to track lift-off distance. This means that even if you lift the mouse above 0.5 millimetres, the sensor will still be able to track your twitchy mouse movements.
4. Logitech G203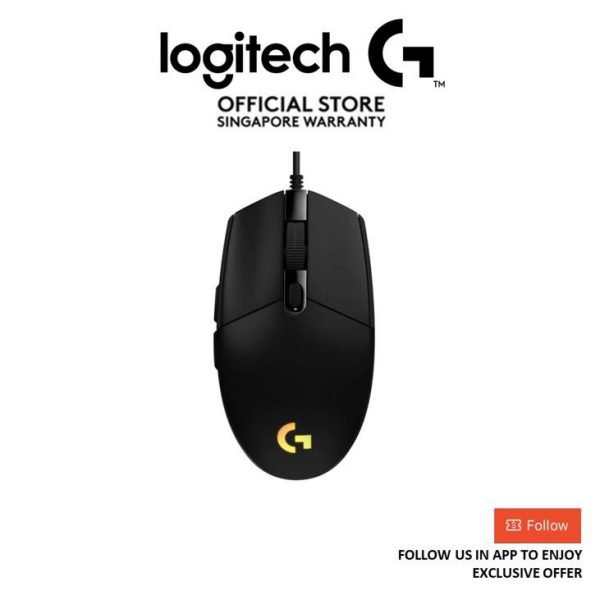 Widely considered by reviewers to be Singapore's best gaming mouse money can buy, the Logitech G203 (available on Logitech G Official Store) dispels the notion that wireless gaming mice are just a novelty. Thanks to the revolutionary Lightsync feature, gamers can say goodbye to any delays between button presses and them actually registering on computers. With an affordable price tag, Logitech has made sure to include plenty of features in the Logitech G203 gaming mouse that's value-for-money! This includes the ability to customise side buttons, adjust the mouse wheel's resistance and install additional weights.
5. Lenovo LEGION M200 RGB Gaming Mouse
For those who are just starting out on your gaming adventures, the Lenovo LEGION M200 RGB Gaming Mouse (available on Lenovo Authorised Store) is the best gaming mouse in Singapore for you! This mouse comes with an adjustable 4-level DPI setting and has a frame rate of 30 inches per second, giving users both quick and responsive movement speeds. Featuring a 5-button design and up to 2,400 DPI, the Lenovo gaming mouse's ambidextrous design will help to solve any awkward grip woes you may have. Also, the Lenovo LEGION gaming mouse is intuitive to use and easy to configure, providing superior convenience and performance surpassing expectations!
6. Logitech G502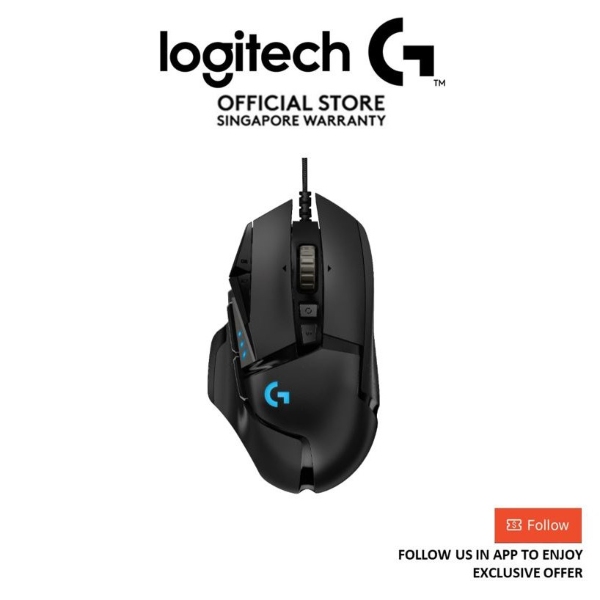 Another popular option from Logitech is the Logitech G502 (available on Logitech G Official Store) which wows with its next generation HERO 25K optical sensor that has maximum tracking accuracy and precision. What's more, there are 11 programmable buttons where you program your favourite commands and macros right at your fingertips. This means that it's easy to tweak the Logitech G502 to match your gaming style! Additionally, this best gaming mouse in Singapore that comes with up to five 3.6g weights for just the right balance and feel. This helps increase the force required to accelerate and decelerate the mouse for better controls!
7. OMEN by HP Photon Wireless Mouse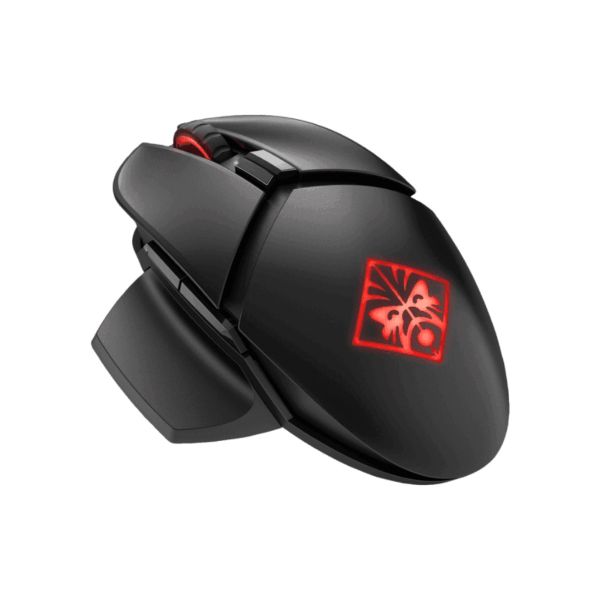 Behold the HP Omen Wireless Mouse (available on HP Official Store), the best wireless gaming mouse in Singapore for avid gamers! With six programmable buttons and eight sensitivity levels, the HP gaming mouse is suitable for any genre of gaming! Moreover, its 8,200 DPI laser tracking translates to responsive on-screen motions, giving users a high quality gaming experience. This top-tier gaming mouse also boasts a remarkable 50-hour battery life, so you can go ahead and game to your fullest content. When the battery runs low, simply place it over any wireless charger to recharge while waiting for your next game matchup.
Best cheap gaming mouse models for those on a budget
8. Armaggeddon Grumman Raven-III Stealth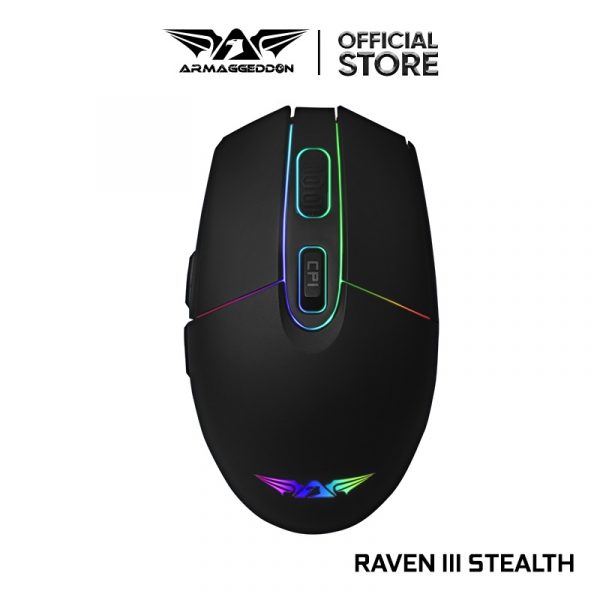 Don't let its no-frills design fool you — the Armaggeddon Grumman Raven-III Stealth (available on Armaggeddon Official Store) easily earns a place in any budget gamer's setup! Unlike most of Singapore's best gaming mouse models on this list, the Raven-III Stealth relies on Huano switches. These extra tactile switches are perfect for gamers who want more actuation force with their clicks. Did we also mention that this Armaggeddon gaming mouse is extra silent? This makes the Raven-III Stealth perfect for use in quiet areas. Every purchase of this budget gaming mouse also comes with a complimentary gaming mousepad so you won't have to deal with the inaccuracies of tabletop surfaces!
9. Redragon Centrophorus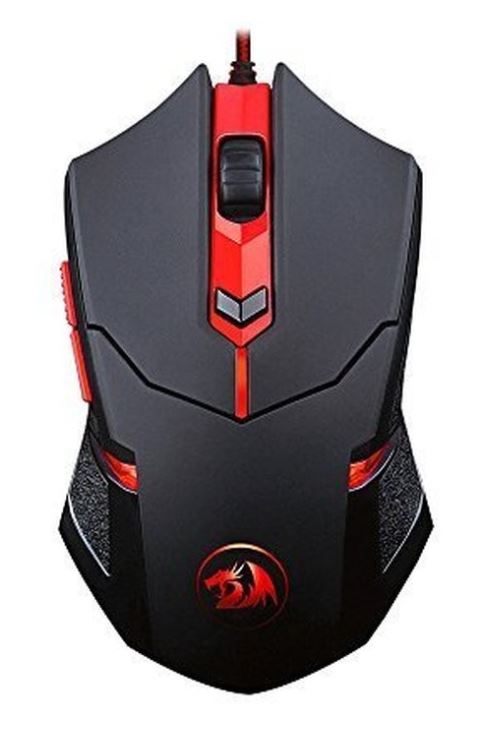 Going at $19.90, Redragon's Centrophorus (available on Redragon Singapore) is arguably Singapore's best gaming mouse of its class. To achieve the classic gamer motif, the Centrophorus combines an eye-catching red and black colour scheme with a matte finish and glossy plastic. The Redragon gaming mouse also has an adjustable weight system — something you won't expect to find in a cheap gaming mouse! With eight individual 2.5 gram weights, you can easily variate the mouse weight to your preference. Add to this a braided mouse cord and you have a gaming mouse that screams value for money!
10. Cooler Master CM310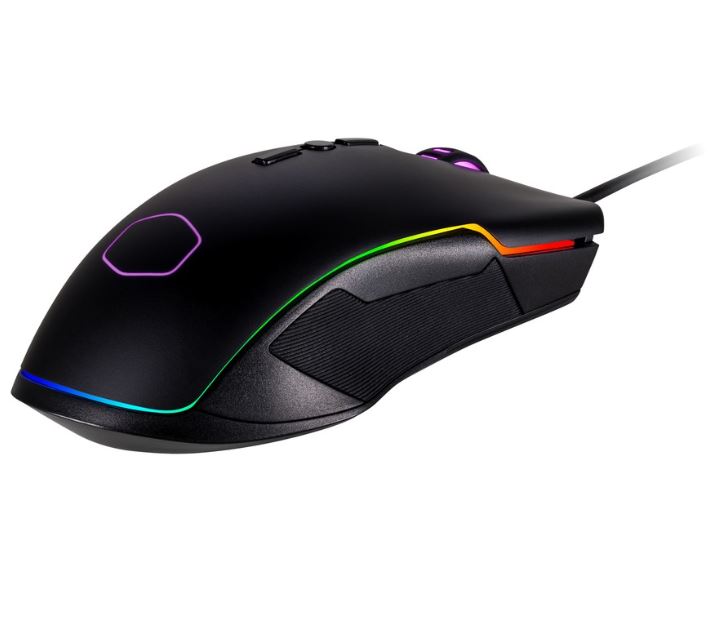 Known for their computer cases, few would expect Cooler Master to succeed on the gaming mouse front but their Cooler Master CM310 (available on GameProShop) proves otherwise. Despite it being Cooler Master's first attempt, they've done a terrific job! From quality Pixart sensors to notched scroll wheels, the Cooler Master gaming mouse places extra emphasis on mouse performance so it stands out. Additionally, this affordable gaming mouse also includes grip-friendly rubberised sides and enough macro buttons for easy personalisation!
11. AOC GM200 RGB Gaming Mouse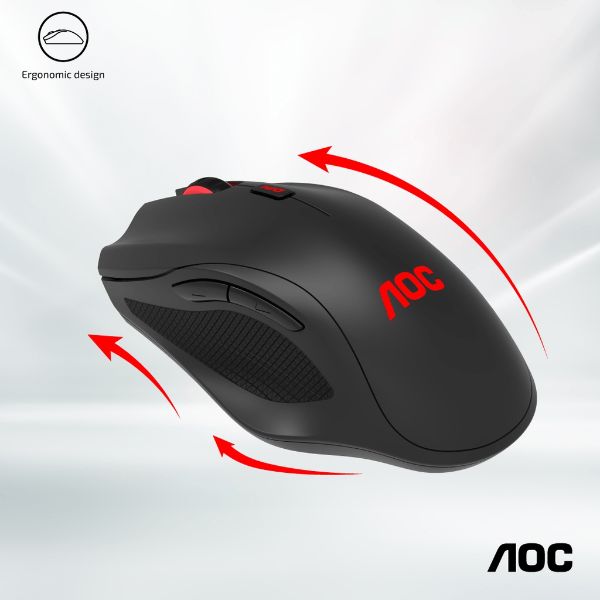 The AOC GM200 RGB Gaming Mouse (available on AOC Official Store) is the best esports budget gaming mouse in Singapore that can lead you and your teammates to victory! Engineered to fit optimally into one's hand, this AOC gaming mouse has rubber side grips that help to improve grip and comfort for those who game for prolonged periods of time. Be it their easily adjustable DPI shift or their 4-colour LED backlight, this top-level gaming mouse allows the customisation of gaming experience depending on one's needs. With its affordable price tag, it's simply irresistible!
12. Scorpion Mechanical Macro Gaming Wired USB Mouse
Don't get fooled by its low price because this technicolour gaming mouse will wow you with its top-notch functions. To keep it sleek and clean, the Scorpion Mechanical Macro Gaming Wired USB Mouse (available on SHAVALIFE) has a smooth coated surface that helps to repel sweat and grease. Moreover, with two accessible buttons at the top, the gaming mouse's DPI settings can be adjusted to six different levels — each with a unique backlight colour when active. For frugal gamers, this is definitely the best budget gaming mouse in Singapore for maximum indulgence!
13. Prolink Natalus PMG9006 Illuminated Gaming Mouse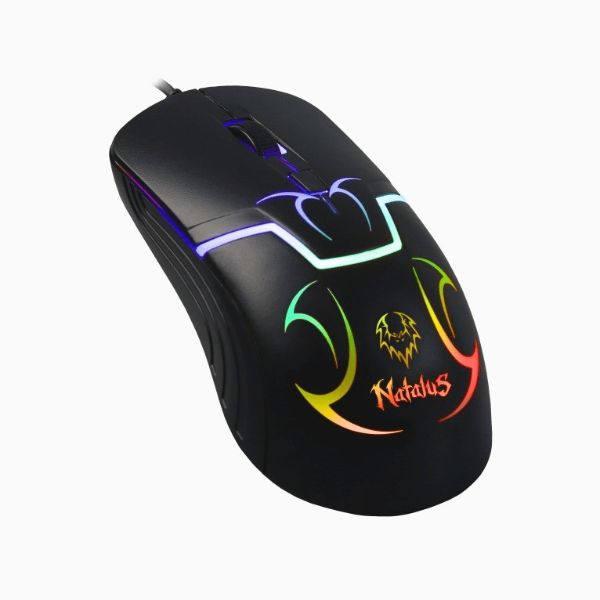 Finding the best gaming mouse in Singapore that fits into your tight budget? Then, the Prolink Natalus PMG9006 Illuminated Gaming Mouse (available on Prolink Official Store) is the right choice for you! With a high precision optical, the mouse provides adequate control over multiple surfaces, be it on mousepads or any study table. Providing up to 3,200 DPI and a frame rate of 3000 times per second, the Prolink Gaming Mouse makes a fine workhorse for your gaming adventures. Plug the mouse into your computer's USB port and transport yourselves into the immersive virtual world!
14. Acer Nitro Gaming Mouse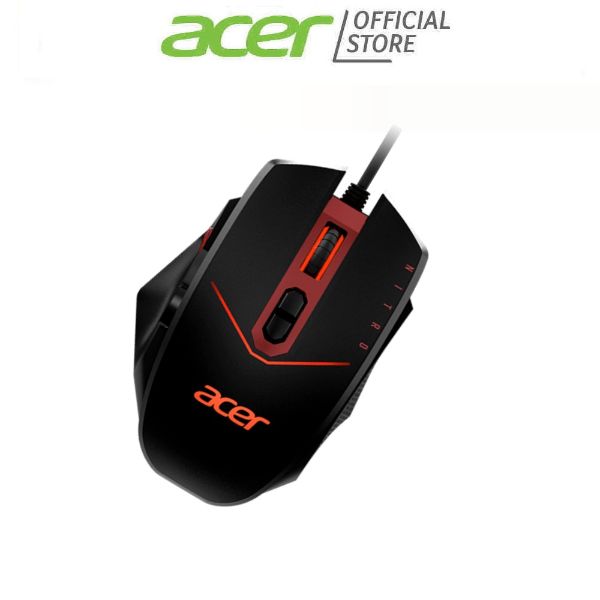 Get that extra nitrous boost with the Acer Nitro Gaming Mouse (available on Acer Official Store)! Draped in red and black colours, this Acer gaming mouse can be tailored to your needs. With a Burst Fire button on its side, the mouse allows users to shoot two consecutive shots in a single click. The Acer Nitro Gaming Mouse also comes with 20g of weights that can be removed for those who prefer using a lightweight mouse. With so many possibilities, this is the best gaming mouse in Singapore for those seeking a competitive edge!
Best gaming mouse models for wireless convenience
15. Razer Viper Ultimate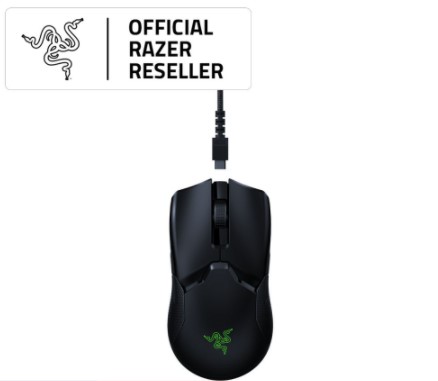 As one of the most popular Razer gaming products around, the Razer Viper Ultimate Wireless Gaming Mouse (available on Razer Flagship Store) is best for gamers who desire mouse portability and premium performance. The highlight of this gaming mouse is the Razer Focus+ Optical Sensor. With industry-leading 20,000 DPI and 99.6% resolution accuracy, you can say goodbye to the days of inaccurate tracking. The Viper Ultimate will be able to track anything, no matter how small the movement. It also helps that the Razer Viper Gaming Mouse weighs in at 74g to allow for rapid but controlled mouse movements!
16. Logitech G Pro X Superlight Wireless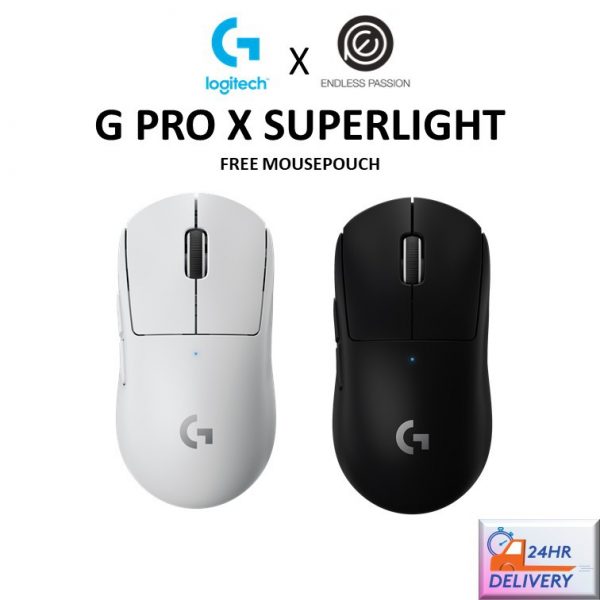 When it comes to the best wireless gaming mice in Singapore, the Logitech G Pro X Superlight Wireless (available on Endless Passion) is definitely a hot favourite. Packed with the latest technologies and advancements, the Logitech G Pro X Superlight mouse ensures a super-fast 1 ms report rate connection, without the drag and distraction of a cord. Available in black and white, it is also fitted with Logitech's latest Hero sensor that is high performing and efficient. And at less than 63g in weight, it's sure to be a manoeuvrable mouse with a smooth glide! 
17. Logitech G603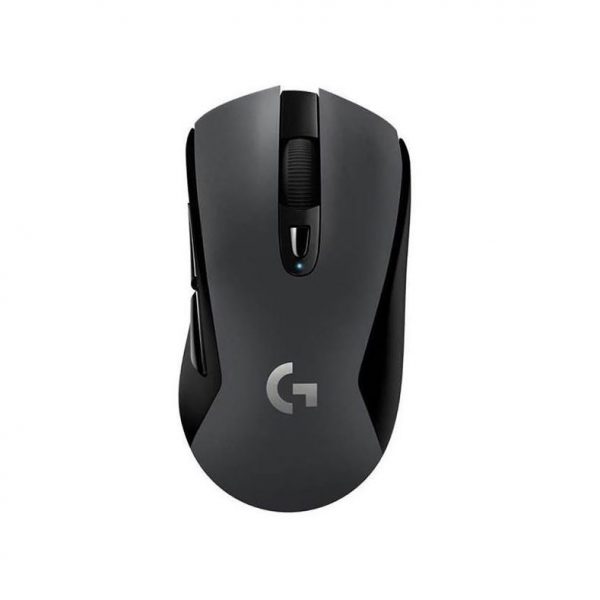 Tired of your wireless gaming mouse's battery draining too quickly? The Logitech G603 LIGHTSPEED Wireless (available on Logitech G Official Store) mouse couples the revolutionary Lightspeed feature with amazing battery life to create a new standard in wireless gaming! As one of the best wireless gaming mouse models around, the G603 LIGHTSPEED packs a punch in the battery department! The Logitech G603's battery life is almost twice as long as the previous generation — with up to 500 hours on 2 AA batteries. So, if you want the convenience of wireless mice without the annoying charging downtime, this is your best bet!
18. Corsair Harpoon Wireless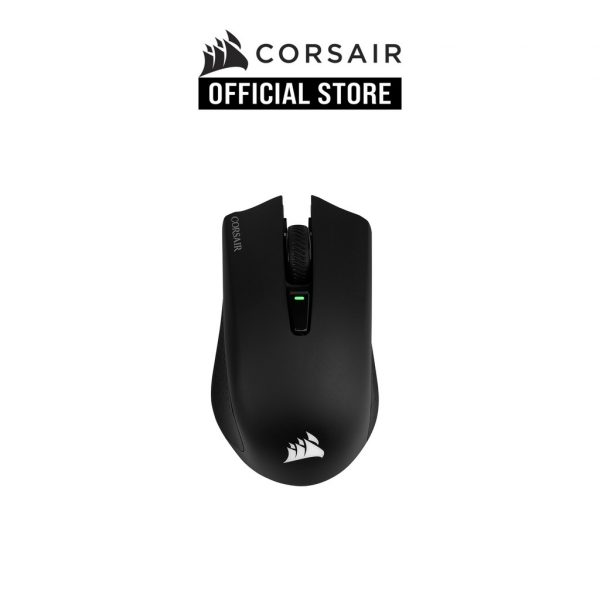 Who says cheap gaming mouse models can't promise quality? Wearing its affordable price tag with pride, the Corsair Harpoon Wireless (available on Corsair Official Store) stands out from the competition with its claw grip-optimised ergonomics! The compact size and design of the Harpoon Wireless make it easy for gamers to reach for all the buttons. The most exciting feature of the Corsair Harpoon Wireless is its Slipstream technology! Promising to maintain strong connections with your rig, the mouse constantly sources for the most reliable transmission frequency. This allows your mouse to effectively navigate through the mess of wireless signals in your home.
19. Razer Basilisk X HyperSpeed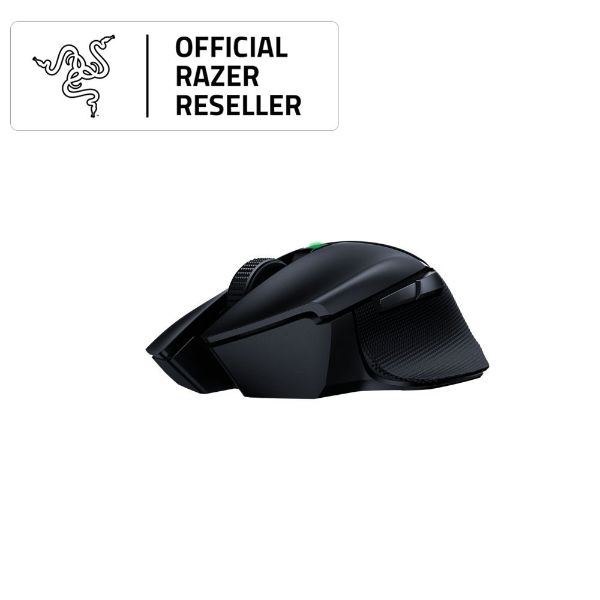 Hands down, this is the best wireless gaming mouse in the Singapore market! The Razer Basilisk X HyperSpeed (available on Razer Flagship Store) breaks the typical stereotype of slow wireless mice with its exceptional qualities. With an optical sensor that can be adjusted to 16,000 DPI, the gaming mouse tops in delivering superior precision and speed. Razer Basilisk X Hyperspeed can also be used in two modes: Hyperspeed and Bluetooth mode. While the former provides quality performance for up to 285 hours, the latter offers greater battery life of up to 450 hours. Nevertheless, both modes provide an unbeatable experience one can ever ask for.
Live out your pro gamer fantasies with these best gaming mice
From Razer to Logitech, we're confident that we have the best gaming mice models to fit your gaming needs. All that's left with is to equip yourself with some of the best gaming mouse pads and best gaming chairs that will definitely enhance your gaming experience. Otherwise, be sure to complete your setup by checking out the best gaming laptops and best gaming monitors with high refresh rates and wide displays. Wait no further and get a handy mouse with irresistible promos and deals during our Black Friday & Cyber Monday Sale!
This article was updated on 21 October 2022. Additional research done by Jerald Ang.