Flashy aesthetics, colourful displays and stutter-free processing are properties synonymous with the best gaming laptops in Singapore! While their edgy motifs and premium price points might not appeal to everyone, some gaming laptops have actually surpassed the best gaming PCs in terms of graphical processing, performance and of course, portability.
Whether you're looking for the best budget gaming laptops from Acer and Lenovo or premium powerhouses from Gigabyte and Dell, here is a summary of our top picks for every budget!
Gaming Laptop
Pros
Cons

Gigabyte Aero 15 OLED KD

Modest gaming laptop aesthetic

4K display panel

Azure AI

Awkwardly placed webcam

Smaller keyboard needs getting used to

Razer Blade 15

Sleek Razer design

Improved keyboard lighting, sound and thermal cooling

Windows Hello facial recognition

High-end price 

Dim display compared to competing models

Acer Nitro 5

One of the best budget gaming laptops on the market

CoolBoost for maximum ventilation

Chugs when handling modern video games

Underwhelming design

Asus ROG Strix G512

Gamer-friendly ROG features

240 Hz IPS display panel

Costly option without a webcam

RGB lighting can be excessive and jarring

MSI GS75 Stealth

Slim and portable 17" gaming machine

Great all-around performance and design

Chassis needs more reinforcing

High-end price that's equal with other flagship laptops

Alienware M15 R3

Stellar spaceship-like design

Impressive non-gimmicky additions

Pricey

Heat can build up when CPU is under pressure

Gigabyte Aorus 15G KB

Built for competitive gamers

Tactile mechanical keyboard

Lack of 4K resolution support

Bulky aluminium body

Acer Predator Triton 500

Monstrous gaming laptop performance

Best in class 300 Hz display

720p webcam

Loud internal fans

Lenovo Legion 5 Pro

Includes latest AMD APU and RTX graphics card

165Hz, QHD resolution IPS display panel

Pricey

Storage limit of 512GB

Asus TUF Gaming A15

Unmatched durability

Anti-dust cooling system to prevent dirt buildup

Unable to run games at High graphics

Lenovo Legion 5i

Solid mid-range option

Minimalist design

Short battery life and bulky power brick
Recommendations for the best gaming laptops in Singapore
1. Gigabyte Aero 15 OLED KD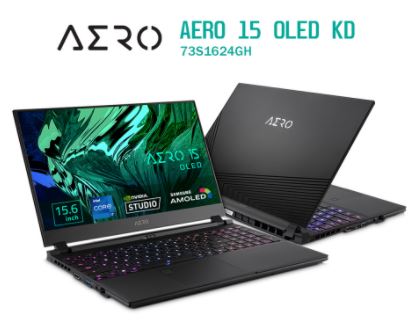 Conscious of the flashy aesthetics commonly associated with traditional gaming laptops? Consider getting Gigabyte's Aero 15 OLED KD (available on Gigabyte Notebook Official Store)! Sporting a sleek and clean form factor, this is one of the best gaming laptops in Singapore that successfully conceals its hardcore gaming roots. Beneath its unassuming exterior lies a plethora of features catered to maximising gaming performance! This includes powerful processors and an optional 4K AMOLED display panel for crystal clear display.
Another feature worth mentioning for the Gigabyte Aero is its Microsoft Azure AI! The AI automatically channels resources to its current task, ensuring you have an optimal experience when gaming or rendering a graphic. This allows you to maximise your performance while reducing overall power consumption.
2.
Razer Blade 15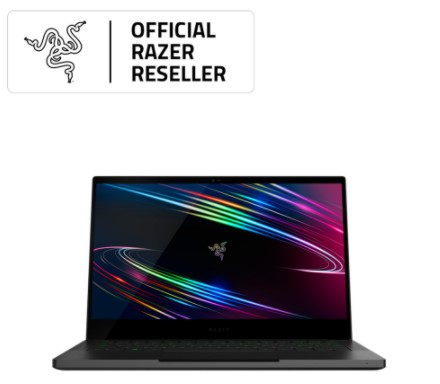 The Razer Blade 15 (available on Razer Online Store) pushes the boundaries of design and performance to emerge as one of the best gaming laptops in Singapore. This latest Razer Blade iteration pairs razor sharp performance refinements with the all-new 30 series RTX graphic cards to handle ultra-level graphics like a champ!
Design-wise, the Razer Blade 15 will impress onlookers with ultra-thin bezels, a matte display with 240Hz refresh rate and an elegant aluminium unibody chassis! Other bonuses include Razer's context-sensitive Chroma RGB lighting and the inclusion of Windows Hello facial recognition that makes unlocking your laptop a breeze.
3. Acer Nitro 5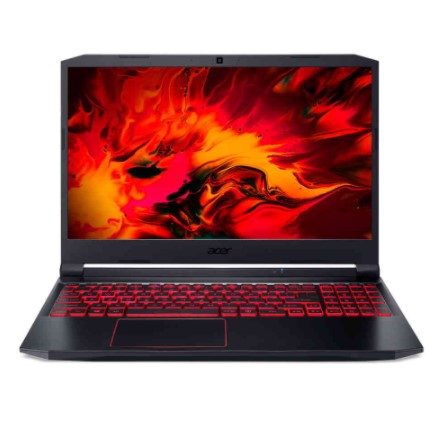 On the lookout for the best budget gaming laptops? Check out the Acer Nitro laptop for your gaming needs. Before you dismiss Acer's laptops because of their less-than-stellar reputation, let us present to you Nitro 5's (available on Acer Official Store) incredible value proposition! 
Affordability is Acer's top priority as it trims unnecessary features and includes the essentials of what makes a competent gaming laptop. This Nitro 5 variant includes a GTX 1650 and a ninth generation Core i5 processor, allowing it to hold its own against some of the best gaming laptops in Singapore within the same price range! Need an extra performance boost? Check out the NitroSense software — an app that boosts fan speeds and cools your laptop during intense usage!
4. Asus ROG Strix G512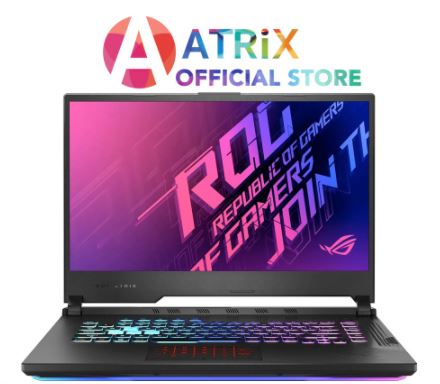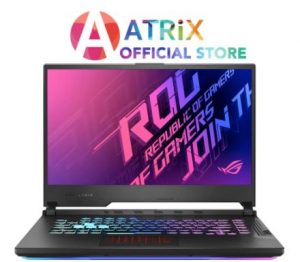 Love the look and feel of Asus ROG's laptops? Check out the Asus ROG Strix G512 (available on ATRiX Official Store)! The most praiseworthy feature about this best gaming laptop from ASUS is its mesmerising 240 Hz refresh rate full HD display! While most displays and gaming monitors with high refresh rates use Twisted Nematic panels, Asus has opted for an In-Plane Switching panel. This makes gaming on the ASUS ROG Strix more immersive and enjoyable as you're exposed to more vivid and accurate colours! Also, if you're big on RGB customisation, this gaming laptop lets you do everything from tweaking lighting configurations to quick launching apps.
5.
MSI GS75 Stealth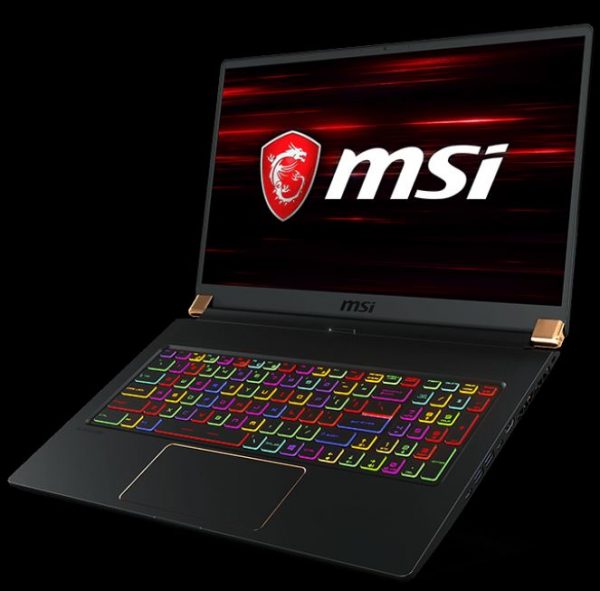 Unsatisfied with a 15-inch display? Why not buy a gaming machine with a larger screen size! Although some gamers might associate 17-inch laptops with bulky contraptions, the MSI GS75 Stealth (available on MSI Official Store) defies assumptions by being surprisingly portable. Weighing just 200 grams more than a 16-inch Macbook Pro (available on Apple Flagship Store), the 2cm thick GS75 Stealth easily slides into any bag!
Under the hood, you'll find a high powered MSI laptop that's outfitted with everything you've come to expect from the best gaming laptops in Singapore. Powerful RTX graphic cards, long battery life and multi core processors aside, the GS75 is a wonderful option if you're interested in a futureproof laptop that perfectly balances high-end performance with mobility!
6.
Alienware M15 R3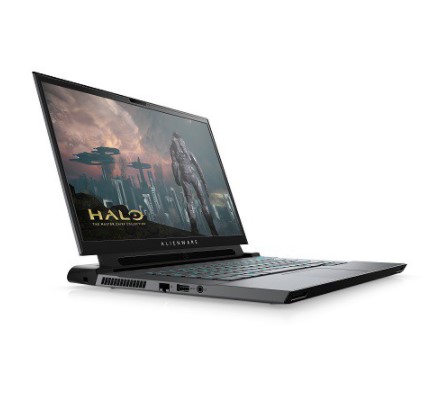 Many can agree that Alienware laptops stand in a league of their own. With eye-catching designs and killer specs, they are definitely one of the best gaming laptops in Singapore! Touted by reviewers as the mini Alienware Area 51m, the M15 R3 (available on Dynacore® Technologies™) adopts the same rounded and clean aesthetic of its predecessors. Design highlights include innovative honeycomb-shaped ventilation grills and minimalistic lighting rings.
Every alien spacecraft needs a command centre and the M15 R3 is no different! With Alienware's Command Centre software, you can effortlessly cycle through multiple profiles to suit what you're currently doing. From the temperature regulating Cool to the powerful Full Throttle, you're freely able to control your gaming laptop's fan speeds and heat generation with a single click. Throw in a revamped keyboard, a comprehensive range of ports and you have a quality gaming laptop ready to be used!
7. Gigabyte Aorus 15G KC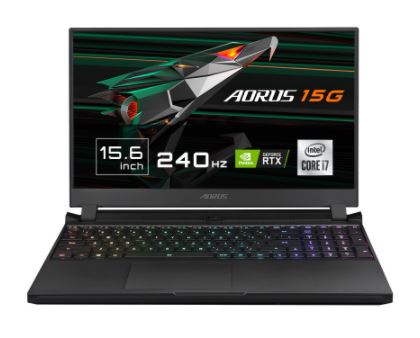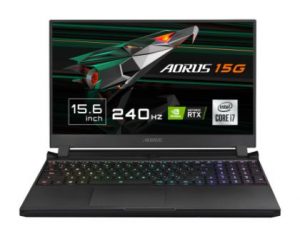 While the best gaming laptops in Singapore are able to stand toe-to-toe with powerhouse gaming desktops, they can improve in responsiveness because of low refresh rate displays and membrane keyboards. Fortunately, the GIGABYTE Aorus 15G KC (available on Gigabyte Notebook Official Store) fixes this by catering to competitive gamers. Instead of going with the traditional membrane keyboard, the Aorus 15G features a fully functional mechanical keyboard. This lets users experience fuller keystrokes and shorter delays as individual keys have tactile feedback that give you that satisfying oomph as you input numerous key presses in quick succession.
In addition to its special mechanical keyboard, the Gigabyte Aorus also includes a 240Hz display panel and an 8-hour battery life so you can game with minimal interruptions. Ultimately, it's this combination of higher refresh rates and quicker keystrokes that lessen your delay in performing actions in-game, giving you that edge in any competitive environment!
8. Acer
Predator Triton 500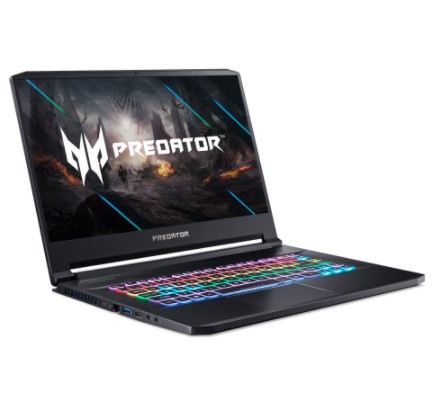 Acer isn't only known for offering some of the best budget gaming laptops. If you prioritise raw performance when browsing through the best gaming laptops in Singapore, don't miss out on the Acer Predator Triton 500 (available on Acer Official Store)! Boasting the latest in processor technology, you'll have no problems running graphically intensive games at blistering frame rates. In case the state-of-the-art specifications weren't enough, you can crank things up with the Acer Predator's Turbo button. This overclocks the performance so as to churn out even more frames per second!
Fantastic specifications aside, the highlight of the Triton 500 is its buttery smooth 300Hz refresh rate display panel! Without sacrificing essentials like colour accuracy and peak brightness, the display takes advantage of its high refresh rate to deliver unmatched performance. In competitive video games like CSGO or Valorant, this millisecond advantage can certainly make all the difference!
9. Lenovo Legion 5 Pro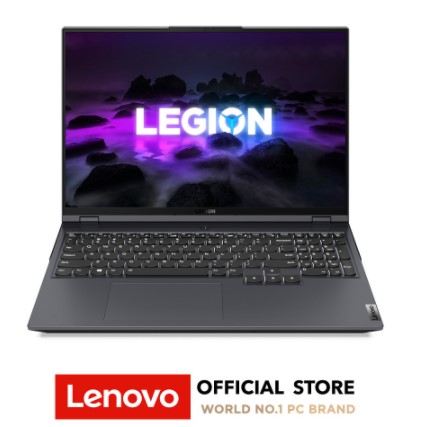 With the recent generational hardware upgrade, it's no surprise why Lenovo has supercharged the Lenovo Legion 5 Pro (available on Lenovo Official Store) with nothing but the best from AMD and Nvidia! By packing the RTX 3070 and Ryzen 7 5800H, you'll certainly have no issues smoothly running the latest games. Incredibly, Lenovo has managed to cram these powerhouse specifications into a 16-inch build that still manages to maintain cool temperatures.
Whether you're a fan of single player masterpieces like Cyberpunk 2077 or breaking frame rate limits in Rainbow Six Siege, this best gaming laptop in Singapore satisfies both crowds with its 2560×1600 resolution and 165Hz display panel. This versatility ultimately makes the Legion 5 Pro the complete package as it cater to competitive and hardcore gamers!
10. A
sus TUF Gaming A15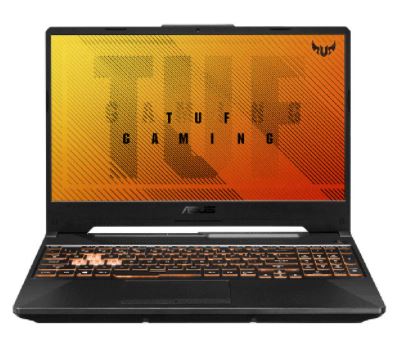 Dust: a silent killer that slowly eats away at your gaming laptop's performance by causing it to heat up easily. Fortunately, with best gaming laptops in Singapore like the Asus TUF Gaming A15 (available on Gain City Official Store), you'll never need to worry about dust buildup again! This is achieved by ejecting dust and foreign particles out of your device via a dedicated anti-dust tunnel! This prevents your system from getting clogged up over time and allows your gaming laptop to last without overworking the cooling system.
Additionally, Asus's signature TUF durability keeps your A15 gaming laptop safe and secure! Thanks to its military-grade durability and drop tests, you'll never need to fret about dropping your laptop as it's designed to withstand accidental falls and bumps. This ultimately makes the TUF A15 one of the best budget gaming laptops in Singapore if you're regularly on the go!
11. Lenovo Legion Y540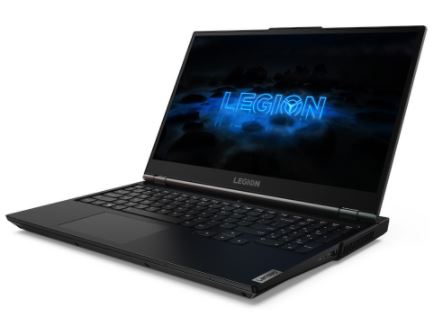 Put off by the aggressive motif of the best gaming laptops in Singapore? Lenovo Legion 5i (available on Lenovo Official Store) is a fantastic alternative if you're in the market for the best budget gaming laptops in Singapore. The Legion 5i allows you to handle most games at a steady frame rate at an affordable price point.
Worried that the Lenovo Legion 5i's processing will throttle when faced with intense tasks like gaming and rendering? Don't fret — the laptop's overall heat sinks are built to efficiently remove heat from your GPU and CPU, allowing for venting from its sides.
Enjoy quality deals on some of the best gaming laptops and accessories with us 
You're now ready to shop for your ideal portable gaming machines! From best budget gaming laptops that offer terrific value for money to premium models that push the boundaries for portable gaming, you'll certainly be spoilt for choice. Interested in starting a dual monitor setup? Why not read our guide to the best gaming monitors. Conversely, if you're looking to get a leg up on the competition in multiplayer games, browse our recommendations of the best gaming mouse models and gaming headsets money can buy.