It's become a social norm to see beer bottles and pints at parties. After all, nothing hits the spot at a party better than an ice cold pint of beer! Given the amount of popular beer brands available, it can be confusing to decide which beer to go with. To help you craft your own (beer) bucket list, here are some best beers in Singapore to really get the party going!
Best beers in Singapore: Value for money beers
1. Heineken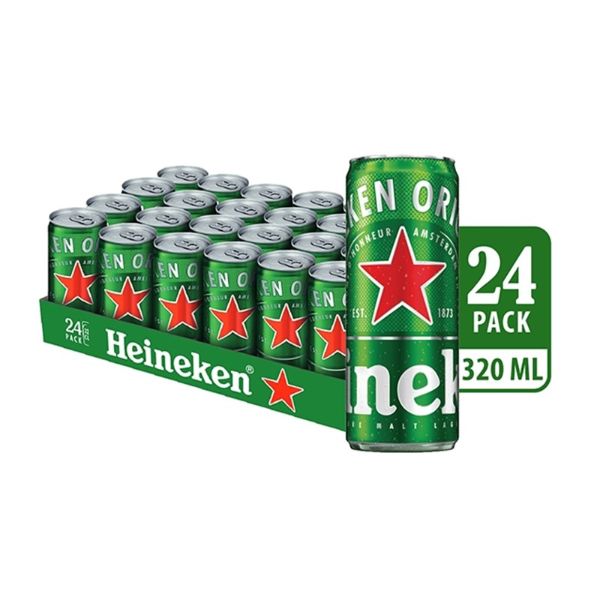 Few of the best beers in Singapore can match the iconic status of Heineken. Try as you might, you can never miss its green and red design! Some fans even compare Heineken to being the McDonald's of the beer market. This European beer differentiates itself from other best beer brands by providing a richer lager flavour. Instead of doubling down on bitterness, Heineken Lager Beer (available on Shopee Supermarket)  delivers a fizzy taste that's peppered with bits of barley and hop spice, allowing it to stand tall above other best beer brands.
2. Guinness Draught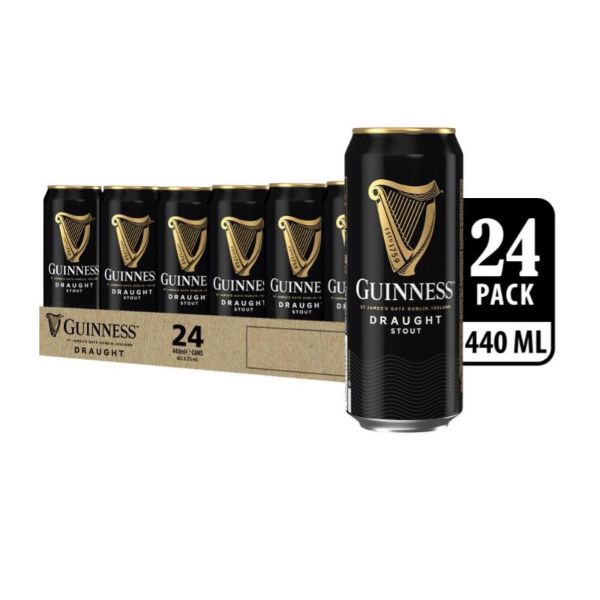 Fancy a taste of the original Irish dry stout? Detractors might dismiss the Guinness Draught Beer (available on Shopee Supermarket) as an old man's beer but look past the robust roasted barley flavour and you'll discover a beer that's brimming with smoothness and richness! One fun fact about this dark beer is that Guinness uses nitrogen to carbonate its draught instead of traditional carbon dioxide. In turn, this lowers acidity levels and gives the beer a creamier head and smoother taste!
3. Tiger Beer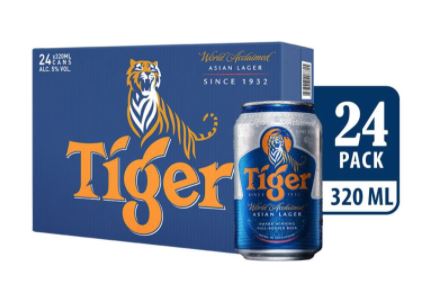 We can't talk about best beers in Singapore without mentioning the classic Tiger Beer (available on Shopee Supermarket)! Apart from being the #1 choice of your relatives during your family gatherings, Tiger Beer has established itself as a big player in the affordable booze market. Despite its affordability, Tiger Beer uses an excellent combination of premium malted barley and hops. This gives each sip a signature smoothness that you wouldn't usually find in other best beer brands!
Best beers in Singapore: Top foreign picks
4. Hoegaarden White Beer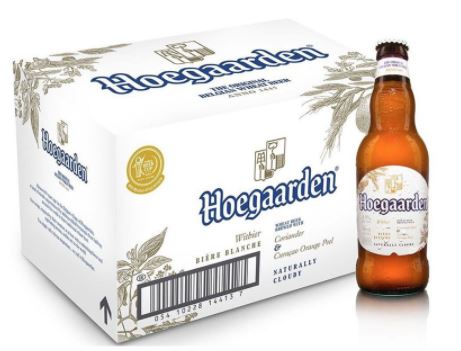 Originating from a small Belgian town of the same name more than 500 years ago, Hoegaarden is the original kickstarter of the Belgian white beer trend! One of our favourites is the Hoegaarden White Beer (available on Shopee Supermarket). Featuring a cloudy yellow colour that's characteristic of unfiltered wheat beer, the Belgian beer is spiced with coriander and orange peel. This provides an aromatic spiciness and sweetness that fans know and love. Also, its low alcohol content makes Hoegaarden White Beer one of the best beer brands at dinner parties!
5. Sapporo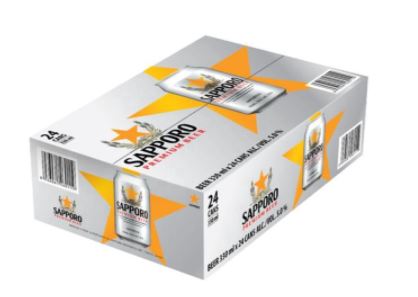 As one of the oldest and best beer brands still functioning in Japan, Sapporo Premium Draft Beer (available on Shopee Supermarket) is perfect for providing a refreshing taste! Attracting beer enthusiasts worldwide with its signature dark-gold colour, Sapporo's rice-based beer enhances the taste of Asian food. Instead of focusing on having an inviting aroma like other best beers in Singapore, Sapporo Premium beer keeps fans coming back for more with its light-bodied mouthfeel and superb dry finish! We also love how its bitter-sweet combination also helps to cleanse the palate. This lets you dive right in for another serving without feeling too overwhelmed!
6. Kronenbourg Blanc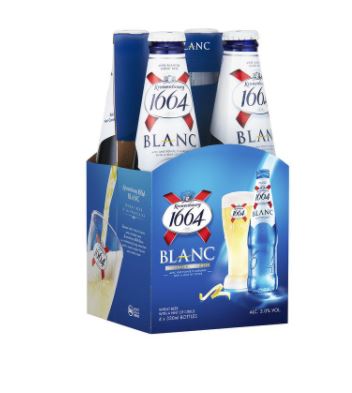 As a one of the best beers in Singapore that's quickly gaining popularity for its bright zesty flavours, the French-based Kronenbourg Blanc (available on Shopee Supermarket) is a breath of fresh air in today's wheat flavoured beer market! Housed in a premium blue bottle, Kronebourg's cloudy yellow beer initially draws you in with its unique fruity aroma. This beverage is perfect for non-beer drinkers because it lacks the stale aftertaste present in other beers. Instead, Kronenbourg Blanc presents a mesh of sweet wheat flavours with clues of citrus acidity.
7. Asahi Super Dry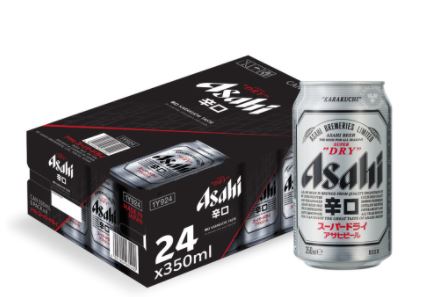 Crisp, dry and refreshing — this is the praise commonly conferred upon Asahi Super Dry (available on Shopee Supermarket) as it competes with other beer brands for the crown of best Japanese beer in Singapore! As advertised, the beer has a dry finish, meaning it's fully fermented and leaves no residual sugar. This ultimately contributes to the clean and crisp taste profile that Asahi Super Dry is renowned for! Given that it's the number one selling beer in Japan, we recommend following the unwritten rule of pairing Asahi beer with Japanese food for maximum satisfaction.
8. Carlsberg Pilsner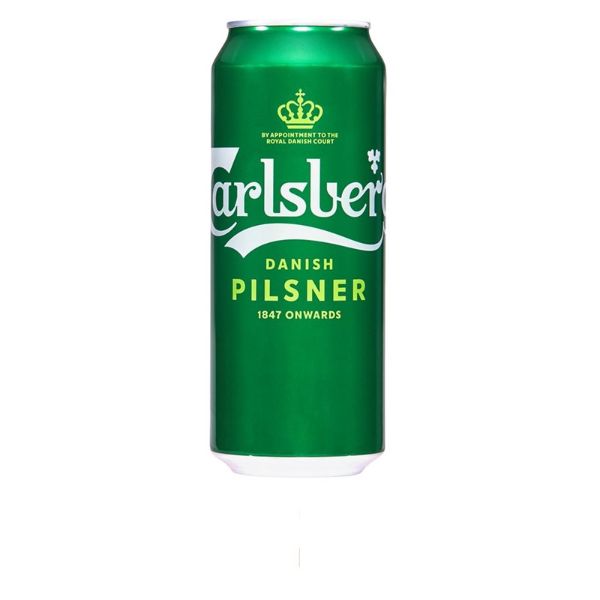 One of the most well-loved beer brands in the market, Carlsberg's distinct green packaging is definitely a classic among alcohol-drinkers. With a heritage that dates back to 1904, the Carlsberg Pilsner (Single Can) (available on Shopee Supermarket) is strongly rooted in Danish cultural heritage. What's more, it boasts a perfect balance between bitterness and the sweetness of apples, with a bright golden color and bubbly like foam. Apart from this, its aroma contains a mix of pine, straws, hazelnuts and sorrels which will definitely draw you in. With an ABV (alcohol by volume) of 5%, this is one of the best beer brands in Singapore for a light, refreshing mid-day drink.
9. Brewerkz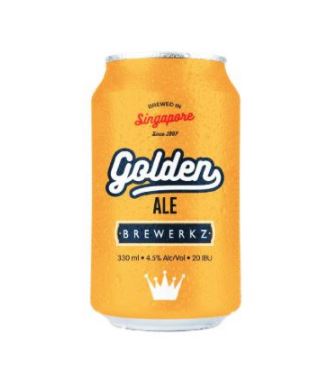 When discussing the best beer brands in Singapore, Brewerkz is definitely on the cards for craft beers! As Singapore's longest-running craft brewery, Brewerkz provides an assortment of curated craft beers that'll appeal to a multitude of liquor preferences. If you're spoilt for choice, we recommend checking out this Singapore beer brand's best-selling Golden Ale (available on Brewerkz Official Store)! Using premium British malts as the base, Brewerkz's Golden Ale evokes a biscuit-like maltiness that'll light up your taste buds. This is further accented with mild floral and citrus cues that keeps fans coming back for more!
10.

Lost Coast Brewery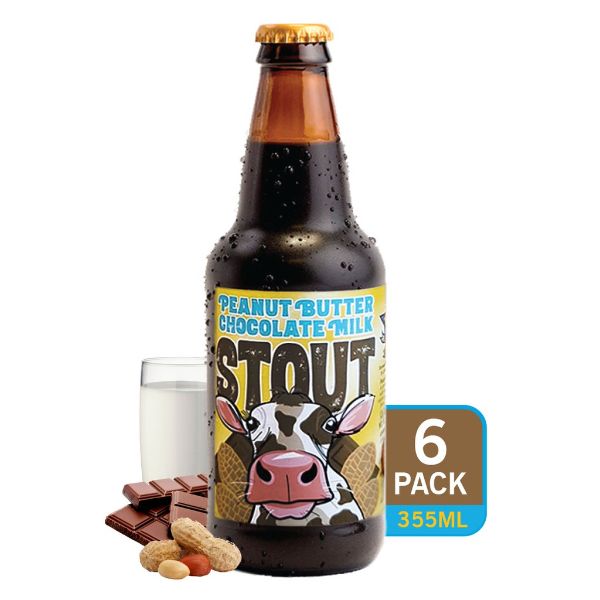 Keen on changing things up from your usual preferred beers in Singapore? Lost Coast beers are constantly reinventing the wheel with their varied flavours and ingredients! With unique names like 8 Ball Stout and Great White, you'll certainly discover a craft beer that'll wow your taste buds. Personally, we loved the twist that Lost Coast Peanut Butter Chocolate Milk Stout (available on Thirsty) offers on the conventional stout formula. By throwing in layers of peanut butter and rich chocolate, the stout offers elevated creaminess and a milky mouthfeel that's perfect for sweet tooths!
11. Archipelago Brewery Singapore Blonde Ale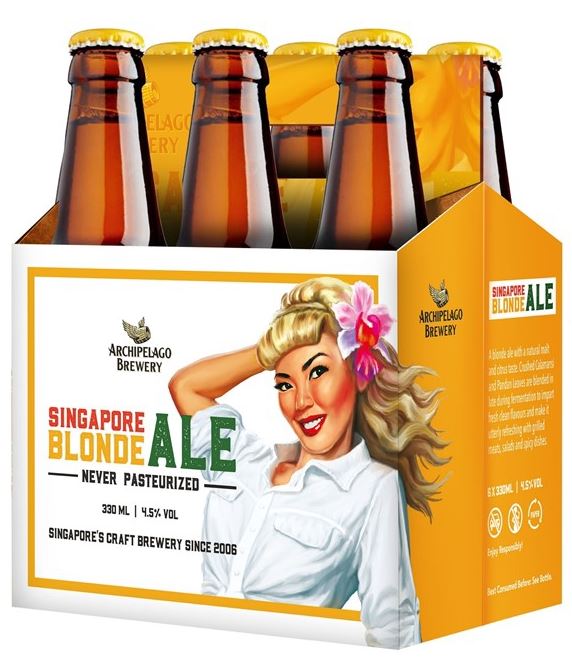 Like other best beers in Singapore with microbrewery roots on this list, Archipelago Brewery beers are highly coveted and come with their share of awards and accolades! Specifically, we'd recommend Archipelago Brewery's Singapore Blonde Ale (available on Shopee Supermarket) for its local take on the golden ale formula! Instead of hammering your taste buds with heavy flavours and spices, the Singapore Blonde Ale keeps things simple and smooth with ample zest from its citrusy additives. Thanks to hints of calamansi lime to pandan leaves, the beer's tartness and sweetness gives it a bright edge. It's no wonder fans think beer from this Singapore beer brand is the perfect complement for Singapore's grilled and spicy dishes!
12. 4 Pines Brewing Company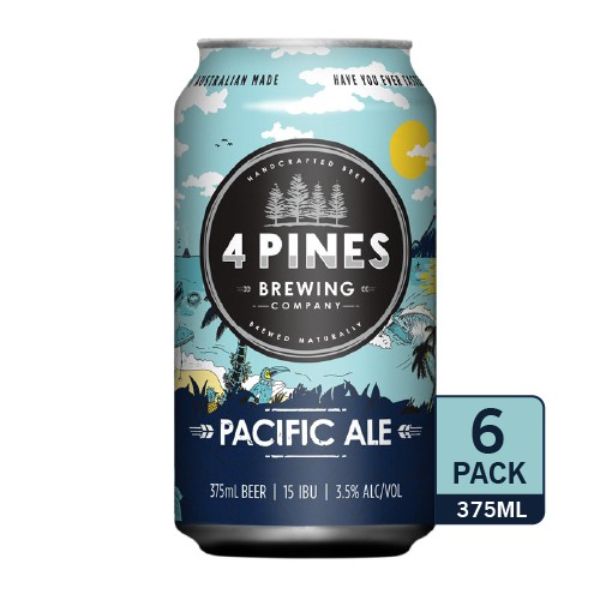 Are you a friend of fruity alcoholic drinks? With an idyllic blue packaging featuring relaxing island values in its background, the 4 Pines Australian Pacific Ale (available on Thirsty) combines a splash of fruity hop aromas of passion fruit, pineapple and pear for a refreshing taste. Perfect for hot summer seasons, this craft beer is created with pure Australian Galaxy and Vic Secret hops for a distinct citrus-like taste. Overall, this mid-strength beer is smooth, dry and quenching, making it one of the best fruity beer brands in Singapore that you have to try!
13. Little Creatures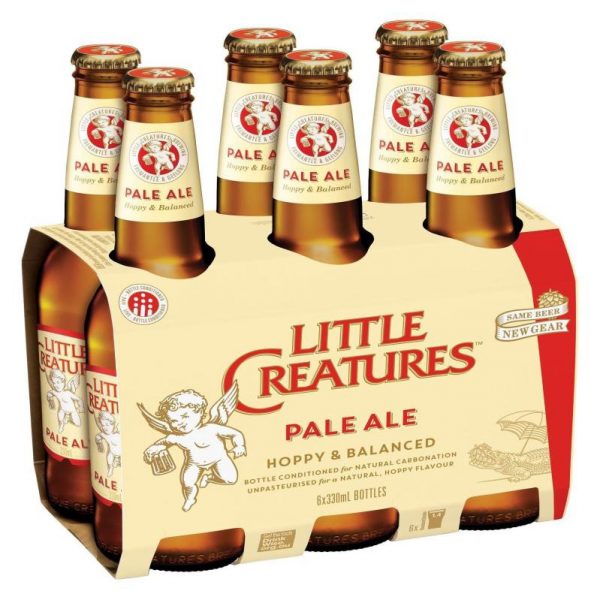 For those who love a more intense flavour, the Little Creatures Pale Ale Craft Beer (available on Shopee Supermarket) will do the trick. Specially brewed in Australia, this craft beer uses direct sourced hops to deliver a strong citrus and grapefruit flavour and aroma that will definitely leave you feeling refreshed. Additionally, its taste is balanced with a careful selection of specialty malts and a local pale malt. What's not to love about a beer that is refreshing yet smooth?
Best beers in Singapore: Easy-to-drink beers for beginners
14.

Tiger Radler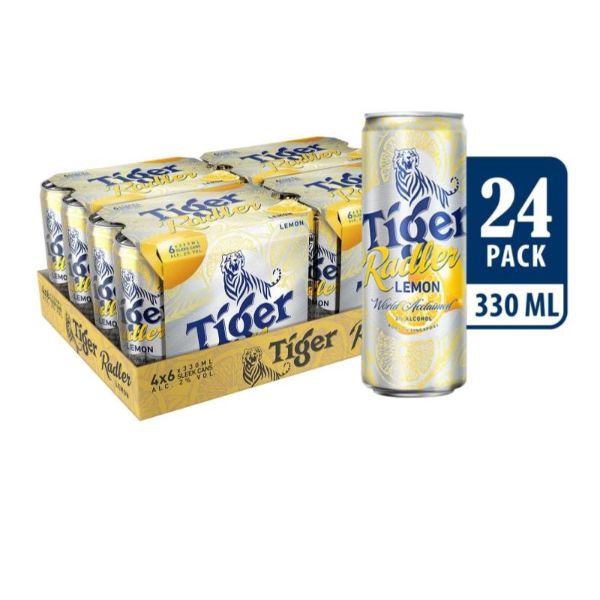 Are you a health junkie who loves the occasional drink? A new variant of Tiger Lager, the Tiger Radler Lemon Beer (available on Shopee Supermarket) is the choice for you! Additive-free and created with the original Tiger Beer along with a splash of lemon juice, this is a flavourful beverage that aims to refresh. With a naturally cloudy appearance, this beer is an unconventional variant that combines the best of both lemons and alcohol. Thanks to its zest twist on an age-old formula, this is certainly one of the best beers in Singapore to try if you're a lover of sour beverages. 
Pro tip: If you aren't a fan of lemon, try out the Tiger Radler Grapefruit Beer Can (available on Shopee Supermarket) instead! 
15.

Hoegaarden Rosee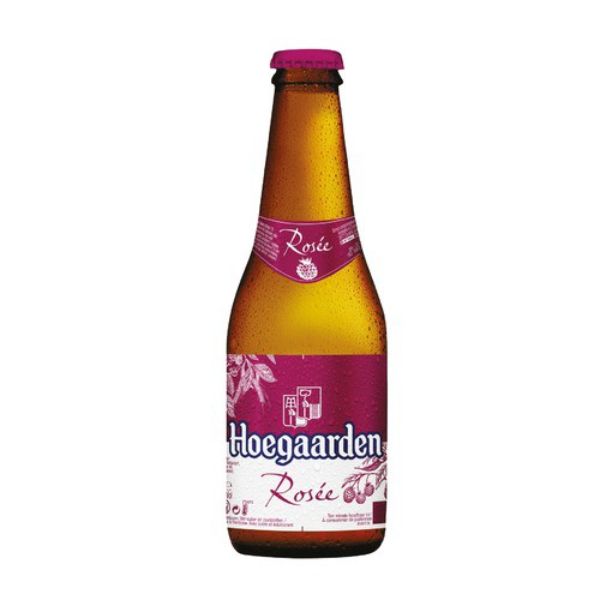 Fruity beer fans, we're not leaving you out when it comes to recommending the best beer brands in Singapore! If you're into delicate, light-tasting beer with traces of natural fruity sweetness, you'll love the Hoegaarden Rosee (available on Shopee Supermarket). With 3% alcohol, the pink wheat beer is perfect for casual drinkers who prefer their beers on the sweet side. What's more, this beer is also unfiltered! This means you'll enjoy additional layers of flavour and aroma as the Rosee's cloudiness gives the beer its iconic light pink to orange hue while peppering your tongue with a tinge of raspberry.
Exploring the diversity of the best beers in Singapore with us
From fan-favourites to niche craft beer flavours, there is no shortage of the best beers in Singapore! Didn't find your favourite best beer brands here? Make sure to browse our array of beers and ciders or join our alcohol VIP lounge for a variety of offers for all kinds of liquor! With all that alcohol, you'll probably need some way to entertain the crowd. Read our guide to the best card games that are sure to engage party guests! Alternatively, if you've yet to discover how much fun video games can be with tipsy players, check out our list of Nintendo Switch party games that you must play at your next gathering! Psst, don't forget to stock up on snacks and other groceries with Shopee Supermarket for your Switch party!