Breathtaking sights, magical sunsets, beaches, and amazing wildlife – these are just some of the things that Australia's most scenic coastal route has to offer. If you're going to Melbourne, don't miss out on the road trip of a lifetime along Great Ocean Road. To help kickstart your planning for this adventure, here's a three-day two-night self-drive itinerary that'll cover the attractions you must visit.
How many days do you need for Great Ocean Road?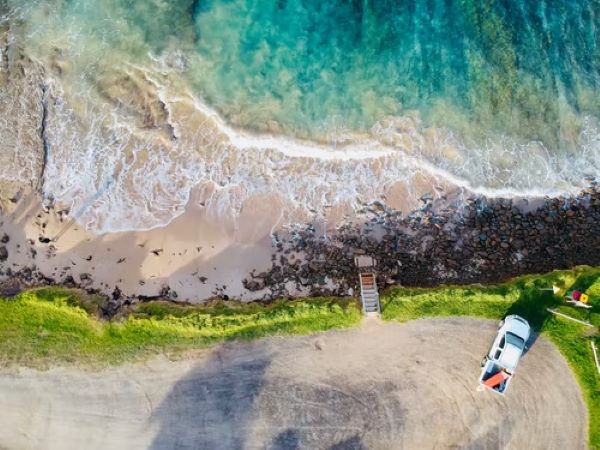 According to Visit Melbourne and multiple travel sites, three days is the ideal duration for a road trip along Great Ocean Road. A 3D2N itinerary will be able to cover all the must-visit sites that you won't want to miss. The entire drive along Great Ocean Road takes about eight hours, but the amazing pit stops along the way make it worth taking it slow. If you would like to discover more places or stay at each destination for a longer time, you can do a five-day road trip itinerary at Great Ocean Road too.
What is the best time to visit Great Ocean Road?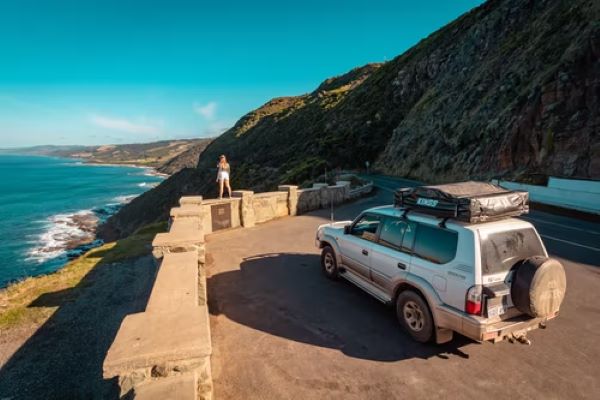 The best period to visit Great Ocean Road is during summertime between December and February, as the weather is still relatively warm, ranging from 25 -30 degree Celsius. However, it is also during this time that the Great Ocean Road will be busiest with tourists, which means more expensive accommodation as well. 
For a less crowded experience, you can choose to visit the Great Ocean Road during Autumn (March to May) or even in the winter (June to August). Although it does get quite cold in the winter, the tradeoff is that you can spot whales that will be migrating to warmer waters along the Great Ocean Road. Accommodation and flight prices are also likely to see an all-time low, which is great for budget travellers. However, the months of June and July can be rainy, so do check the weather forecast beforehand. If you do make the trip, make sure to drive safely as the roads may be slippery!
What is the best section of Great Ocean Road?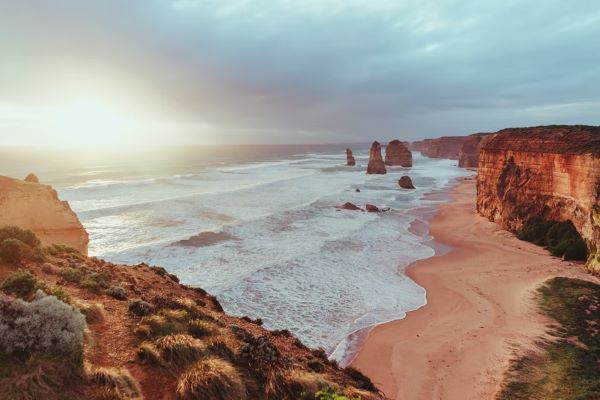 There's a wide consensus that the natural wonders of the 12 apostles are the highlight of Great Ocean Road. They are limestones that formed to become the towering stone pillars you see along the coasts. For us, this is the best section of the Great Ocean Road that's worth staying a little longer at! Many tourists who go to Melbourne will plan for a road trip just to visit this attraction.
3D2N Great Ocean Road itinerary overview
Route
Estimated drive duration
Places to go
Day 1

Melbourne → Lorne

1 hour 

Aireys Inlet

The Bottle of Milk

Erksine Falls

Teddy's lookout

Kennett River Koala Walk

Lorne → Apollo Bay

1 hour

Day 2 

Apollo Bay → Port Campbell

2 hours

Great Otway National Park

Twelve apostles

Gibson Steps

Lord Ard Gorge

Tom & Eva Lookout
Island Arche Lookout

Day 3 

Port Campbell → Warnambool

1 hour

The Grotto

Foreshore Promenade

Deep Blue Hot Springs

Port Fairy Wharves

Simon's Waterfront

Warnambool → Port Fairy

30 minutes
3D2N Great Ocean Road itinerary: Day 1
Explore the gorgeous Aireys Inlet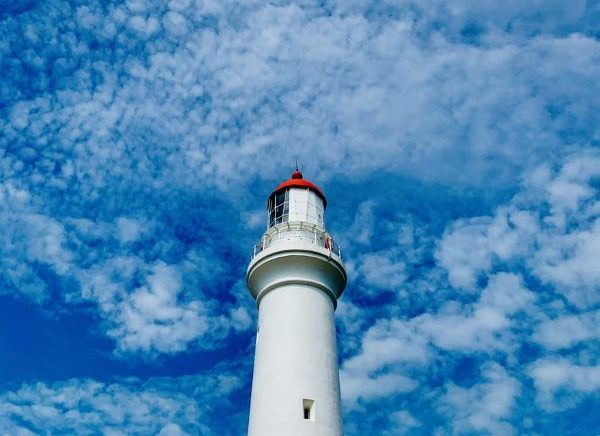 The first stop on our Great Ocean Road itinerary at Lorne is at Aireys Inlet – a charming seaside inlet with gorgeous beaches, historical sites, and natural attractions. One of the must-see sites here is the Split Point Lighthouse on the Shipwreck Coast. With an entrance fee of 10 AUD/pax, you can climb up the lighthouse with a guide who will explain its history of the lighthouse. History buff or not, you'll be thrilled to learn about the events that unfolded along these dangerous waters. Beer lovers can also make a trip to Salt Brewing – a beer factory with tours and tastings! 
Split Point Lighthouse 
Address: 13 Federal St, Aireys Inlet VIC 3231, Australia
Opening hours:
Tue – Sat: 10am – 2pm
Sun – Mon: 10am – 3pm
Salt Brewing:
Address: 45 Great Ocean Rd, Aireys Inlet VIC 3231, Australia
Opening hours:
Thu – Mon: 11.30am – 11pm
Try burgers from The Bottle of Milk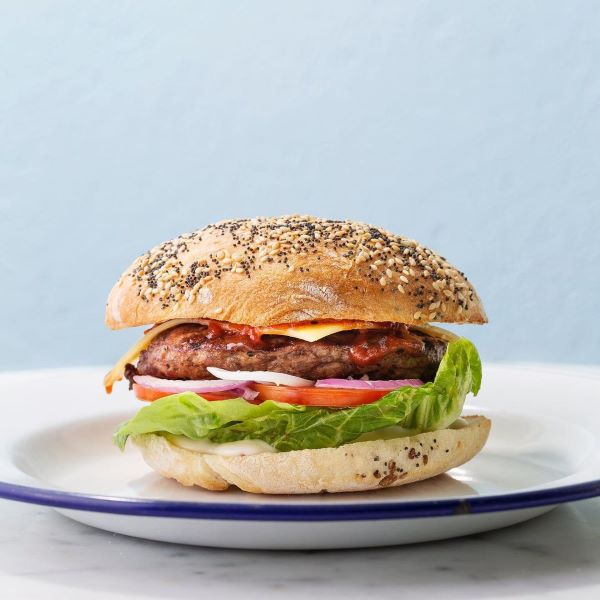 For lunch, stop by The Bottle Of Milk for the best burgers in town! Their cheeseburgers will elevate your standards for burgers moving on. Those who are particularly peckish can opt for The Grandmaster which is a double beef burger with double portions of cheese! Vegetarians won't be left out either, as they have an impressive spread of vegetarian options such as the Tofu Burger and Hot Lentil Burger. Many tourists have also given great reviews for their hot chips which are perfect to snack on to keep yourself awake during your Great Ocean Road drive. 
Address: 52 Mountjoy Parade, Lorne VIC 3232, Australia
Opening hours:
Sun – Thu: 8am – 4pm
Fri – Sat: 8am – 8pm
Visit the stunning Erskine Falls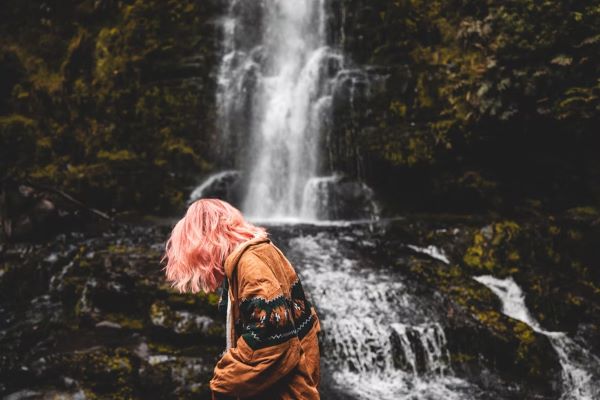 Prepare your camera and be photo-ready to snap your travel shots at Erskine Falls – a magnificent 30m waterfall that you have to include in your Great Ocean Road itinerary. Two lookouts offer views of the waterfall – one of which is easy to trek to, and the other a steeper, tougher one, but definitely worth the climb. Each trail takes approximately 30 minutes to complete. Do pack along hiking essentials to be prepared for the trek. We recommend wearing hiking boots for a safe and comfortable trek too!
Admire scenic views of Great Ocean Road at Teddy's Lookout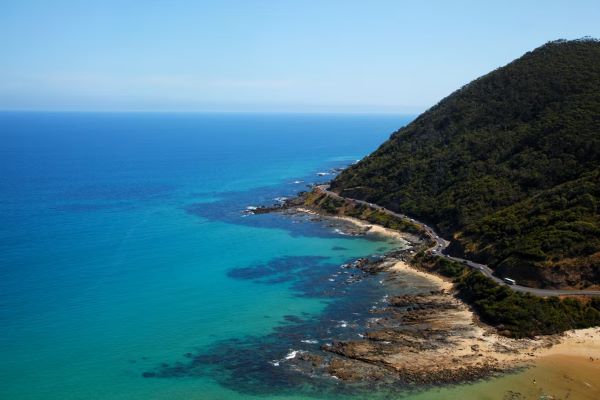 For panoramic views of Great Ocean Road, take a drive to Teddy's Lookout which is nestled at the back of Lorne. There's a constructed walkway that leads to the viewing platform, where you'll bask in the beauty of the Saint George river, valleys, gorges, and mountainous peaks. We can guarantee you the views are majestic, and you won't regret putting this on your Great Ocean Road itinerary!
Spot koalas at Kennett River Koala Walk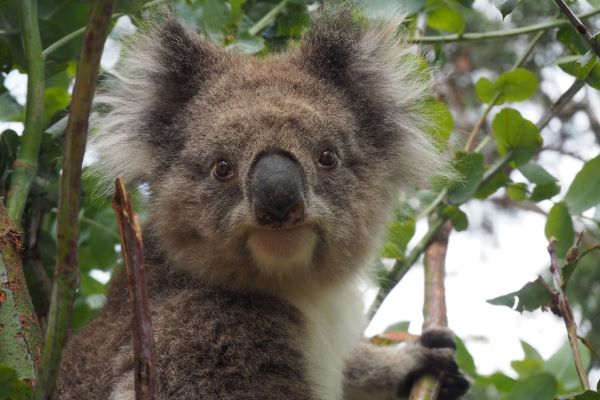 Did you visit Australia if you didn't get to see a koala? If you don't want to miss out on these adorable furry friends, make sure to include Kennett River Koala Walk in your Melbourne road trip, where a large population of koalas reside. Koalas love chilling atop eucalyptus trees, which is why Kennett River Koala Walk is their sanctuary! 
Do plan to arrive there in the early morning or late afternoon as these are when koalas move around. They are not that easy to spot though, so bring some binoculars along! While many tourists prefer to trek through the Kennett River Koala Walk, driving is another great (and less tiring) alternative! The road is narrow and can get a little bumpy, so be sure to drive slowly with extra caution. If you do spot a koala, here's a gentle note that it is not recommended for tourists to touch or feed them – just admire and snap photos of these creatures from a distance.
Pro Tip: Grab some light refreshments at the Kafe Koala before you begin your walk to find these furry friends! If you need the restroom, you'll also find them next to the carpark of Kafe Koala. 
Kafe Koala
Address: 15 Great Ocean Road, Kennett River VIC 3221, Australia
Opening hours:
Mon – Fri: 9am – 4pm
Sat: 8am – 6.30pm
Sun: 8am – 4pm
3D2N Great Ocean Road itinerary: Day 2 
Discover wildlife at Great Otway National Park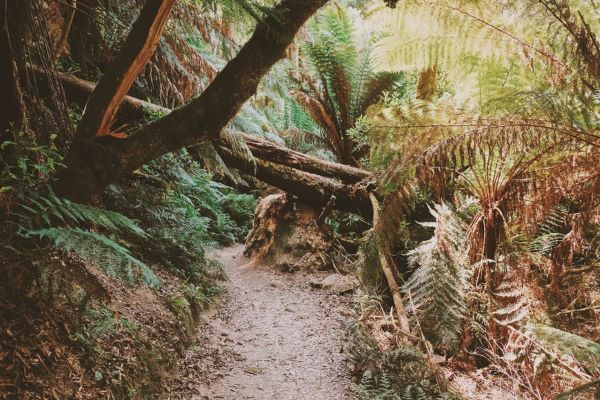 From kangaroos, wallabies, koalas, to platypus, the Great Otway National Park is home to a deluge of Australian native animals. This park is huge though, so you've got to plan your visit strategically. We highly recommend taking a chill walk along the Californian Redwoods Forest to experience towering trees. You can also take on the Treetop Walk nearby, and chase waterfalls such as Hopetoun Falls and Beauchamp Falls. 
Satisfy chocolate cravings and see alpacas at G.O.R.G.E Chocolates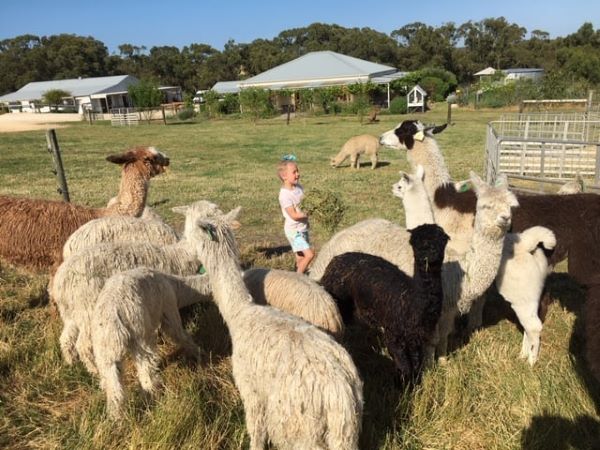 If a chocolate factory sounds like a dream to you, here's something even better – a chocolate factory with an alpaca farm! Just a stone's throw away from Twelve Apostles, G.O.R.G.E Chocolates is where you can find a wide selection of handcrafted Belgian chocolate – the hot chocolate here is to die for! The best part is that there are also chocolate tastings offered to all visitors. Unlike most chocolate factories, this one stands out with its countryside setting that's complete with friendly alpacas. 
Those bringing kids along should include this in your itinerary as a pitstop during your Great Ocean Road drive. You can purchase a bag of grass and hay from the chocolate shop and go about feeding the cute alpacas on the farm! Psst, be sure to spot two of the free-roaming alpacas in the vicinity! 
Address: 1432 Princetown Rd, Cooriemungle VIC 3268, Australia
Opening hours: Daily, 10am – 5pm
Catch the sunset at the Twelve Apostles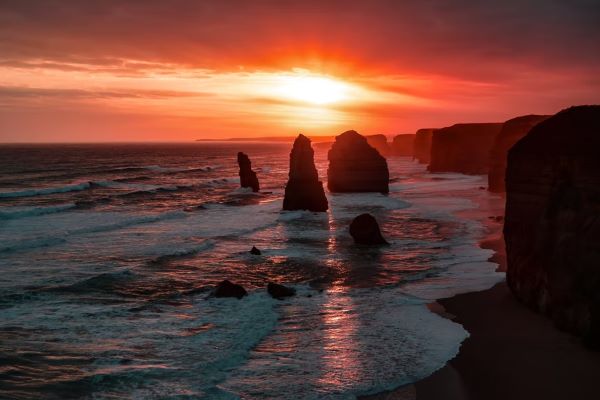 At this point of the Great Ocean Road drive, we've reached the crown of the coastal shore – the much-anticipated Twelve Apostles! There aren't 12 anymore as of today, but these unique rock formations are still a sight to behold. As sunset changes through seasons, so make sure to do your research on sunset timings so you won't arrive disappointed! When you're there, take a stroll along the loop boardwalk which offers multiple viewpoints that'll let you catch sights of the wonder from different angles.
Take a walk along the sandy shores at Gibson Steps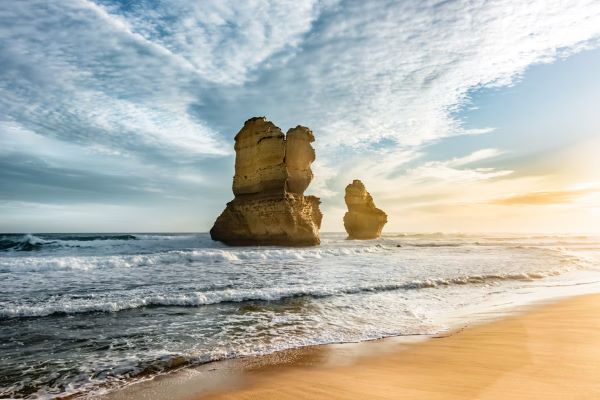 From the Twelve Apostles car park, you'll also be able to access the Gibson Steps beach which is 1KM away. You'll feel dwarfed by the two towering limestone stacks along the shores which are named Gog and Magog by the locals! For a shorter walk, you can also drive down to the Gibson Steps car park and access the beach from there. We recommend checking the Parks Victoria website beforehand just in case there are beach closures due to drastic weather conditions.
Address:  National Park, Great Ocean Road, Port Campbell VIC 3269, Australia
Have a visual feast at Lord Ard Gorge, Tom & Eva lookout, and Island Arch lookout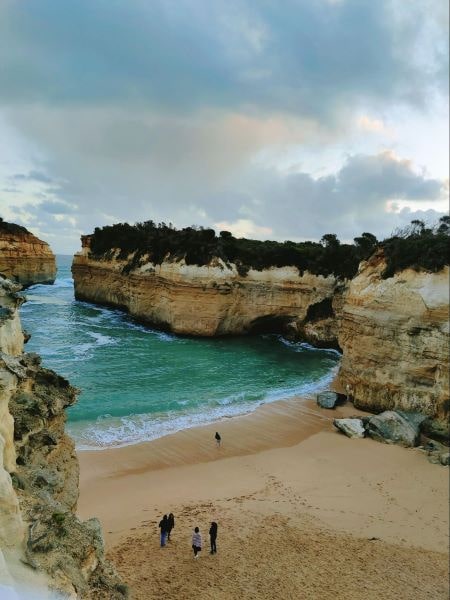 After you've witnessed the beauty of the 12 Apostles, continue your drive and you'll reach Lord Ard Gorge which is just five minutes away. When it comes to the best sections of the Great Ocean Road, this is another wild beauty that you can't miss during your road trip. Apart from captivating views, here lie stories of shipwrecks in the past. Those who are up for it can even go down for a swim – just make sure to take safety precautions and swim near the coast. Psst, this is also a great location to get down on one knee if you're planning a surprise proposal!
From the same car park, you'll also be able to access the Tom & Eva lookout, which is one of the best viewpoints to soak in the beauty of Great Ocean Road. To get here, follow the path on the left of Lord Arch Gorge and you'll reach the viewing platform which is just 100m away. Another spot is the Island Arch lookout, which offers spectacular views of The Island Arch and another perspective of Lord Arch Gorge.
3D2N Great Ocean Road itinerary: Day 3
Marvel at the natural wonder of The Grotto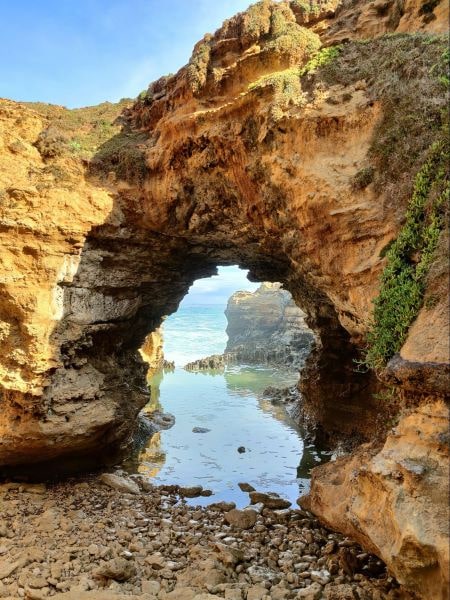 On your drive from Port Campbell to Warrnambool, make a stop at The Grotto – a natural gem that was carved out due to erosion and a sinkhole. You'll have to take a 16 walk down from the carpark to reach The Grotto. Not to worry though, it's a firm gravel pathway that leads to a decked staircase, so it'll be an easy trek down. To experience the quiet beauty of nature, we recommend arriving before 3pm, as that's the time when tourists flock here, according to Explore Great Ocean Road.
Address: The Grotto Track, Peterborough VIC 3270, Australia
Picnic at Foreshore Promenade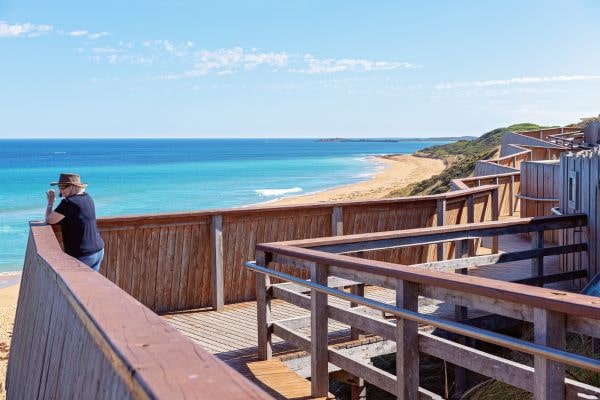 Grab your favourite snacks and drinks from Woolworths and drive over to Foreshore Promenade for a picnic. If you're planning your Great Ocean Road itinerary for summer, we highly recommend going for a dip in the sea at Logans Beach too! Remember to pack along your swimsuits and take loads of photos. Flaunt your summer bod with a bikini that flatters your body type – if not sure how to choose, we've got you covered with our guide on bikinis for different body types. If you're planning your Great Ocean Road itinerary for winter, you can try your luck at spotting migrating whales here.
Soak your worries away at Deep Blue Hot Springs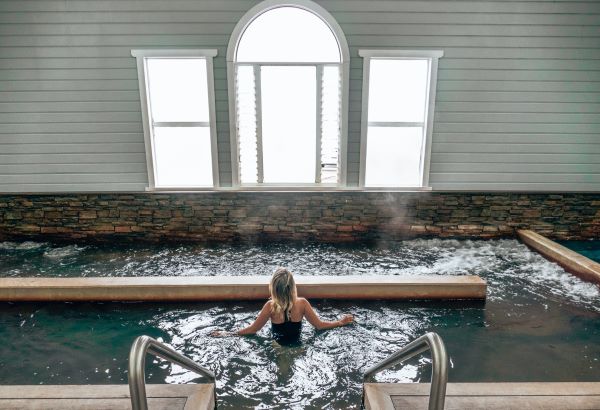 Since this is the last day of this Great Ocean Road Itinerary, it's time to indulge in relaxing activities like soaking in a hot spring! For that, head over to Deep Blue Hot Springs for a rejuvenating soak. On top of 15 hot springs to experience like cleansing waterfalls and rock pools, they also offer massage, organic facials, and body therapies. Another highlight here is their sensory caves, which use steam and colour therapy to restore your body and mind.
Address: Worm Bay Road, Warrnambool VIC 3280, Australia
Opening hours: Daily, 8am – 9pm
Take a stroll along Port Fairy Wharves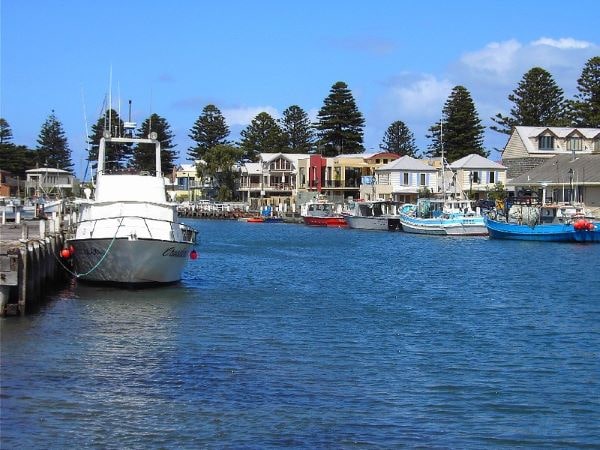 The last pitstop of the Great Ocean Road road trip itinerary is Port Fairy Wharves that's located on the Moyne River. If you happen to be there on the third Saturday of the month, definitely check out the Port Fairy Farmer's Market which is just 600m away from the wharves. You'll get to taste the freshest produce such as fruits and vegetables, seafood, and even honey!
Dine-in a whimsical dome at Simon's Waterfront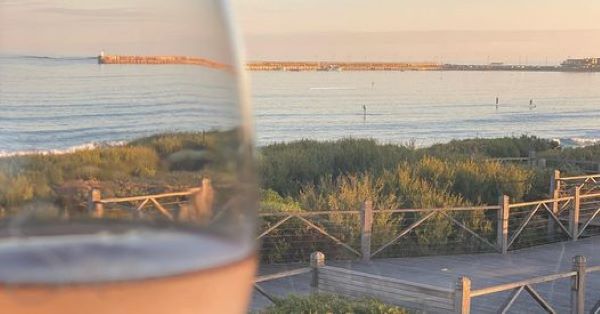 When you're feeling hungry, take a drive to Simon's Waterfront and enjoy the calming sea views of Lady Bay while filling your belly with their famous seafood chowder. Other popular picks on their menu include steak, fish, and chips, as well as calamari. Those who want a unique dining experience can also opt to have dinner in one of their domes!
Address: 1/80 Pertobe Rd, Warrnambool VIC 3280, Australia
Opening hours:
Wed – Fri: 12pm – 9pm
Sat: 12pm – 10pm
Sun: 12pm – 5pm
Immerse in nature and wildlife with this 3 day Great Ocean Road itinerary
Wanderlust is at its peak after two years of no travel. So wait no more and book those air tickets to Melbourne and treat yourself to the road trip to remember with this Great Ocean Road drive itinerary! Before you jet off, gear up for your travels with these overseas SIM cards and carry-on travel essentials! Haven't secured your accommodations yet? Check out our ongoing partnership with Agoda Hotels, where you can snag the best prices guaranteed for over 1 million top-rated hotels worldwide! Best part? You can use your Shopee vouchers and coins to stretch your savings!
This article was updated on 29 July 2022. Additional research done by Rachel Tan.
---
New to Shopee? Get $7 off (min. spend $15) with code*: GREATOCEANROAD
*TNC Applies. Valid for new users from 3 to 10 Jan only.