After almost two years of being unable to travel abroad, we can finally curb our wanderlust with the opening of Vaccinated Travel Lanes (VTLs). If you're ready to skedaddle off to your next getaway, make sure you're adequately prepared to ensure a comfortable journey. Whether you're totally lost on what to bring for travel or just want to double check, we've got you covered with this travel checklist that outlines every essential item you need in your carry-on luggage!
Basic essentials to include in your travel packing list
1. Passport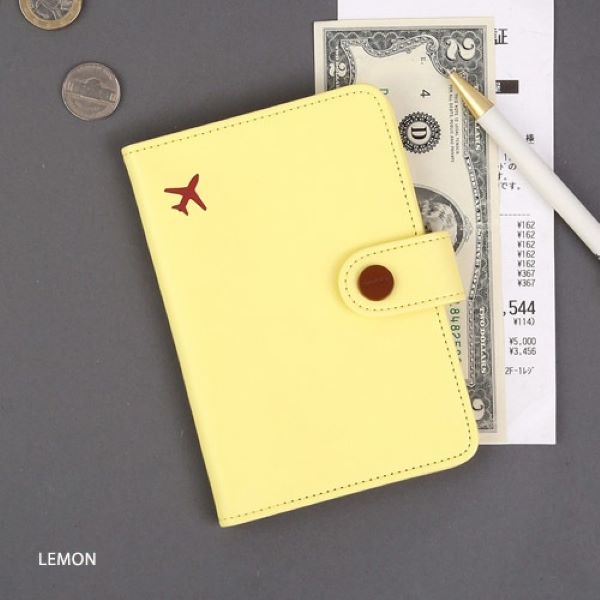 If there's one thing you cannot miss out for your travel checklist, it's your passport. Before leaving your house, make sure to double check that you have it with you! We recommend keeping it in a passport holder to protect it from dents and scratches. 
This Monopoly Mini Journey Passport Holder (available on iluvo SG Official) is a great option to add to your travel packing list as it fits the Singapore passport like a glove. It also comes with several pockets for you to slip in your air ticket and other important receipts you might need. 
2. Cash & cards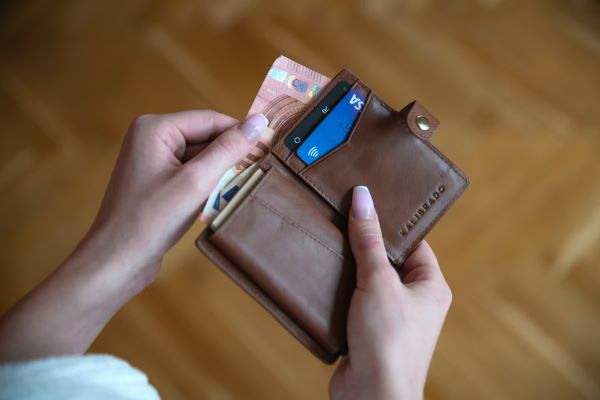 Cash and cards are definitely a must-have you'll need in your travel checklist. Bring along sufficient cash when travelling as some places might not accept credit cards. If you're a student, we recommend including your student card in your travel packing list too! This is because some places entitle you to student discounts and benefits even if you're not a local. 
3. Travel Wallet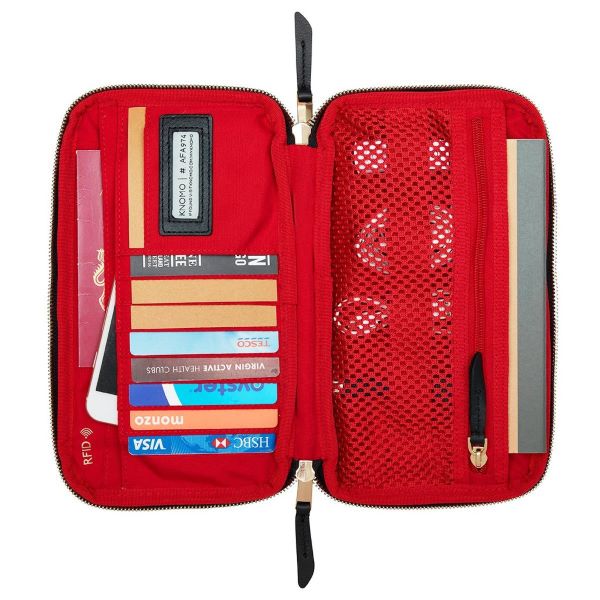 Having a travel wallet is important to safekeep all your cash, cards and travel documents neatly. Plus, it makes it a breeze when you're passing through airport security as you won't have to fumble and dig through your backpack to locate everything. 
If you tend to lose things easily, make this a priority on your travel checklist! The Knomo Knomad Travel Wallet (available on KNOMO Flagship Store) comes with plenty of useful compartments for your cards, air ticket, passport and even phone and earpiece! 
Comfort travel essentials 
4. Eye mask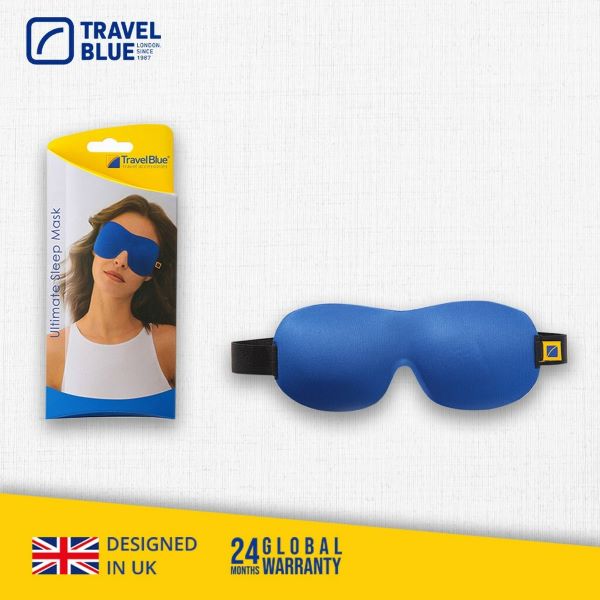 Falling asleep on a flight can be hard, especially if you're a light sleeper or sensitive to light. To catch some well-needed shuteye so you won't be too lethargic when it's time to explore, make sure to include an eye mask in your travel packing list. Get a good eye mask like the Ultimate Travel Eye Mask (available on Travel Blue Official Store) that blocks out light completely and is designed for comfort with a contoured fit around the eyes and nose. 
5. Travel pillow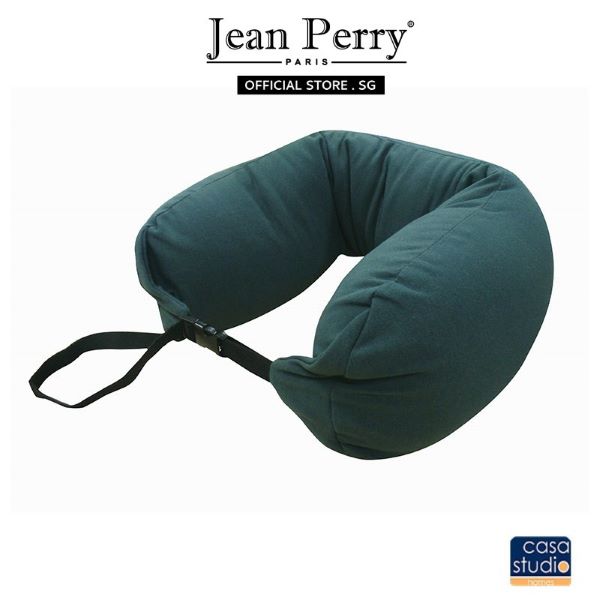 Wondering what else to bring along to enjoy a restful sleep on flight? Include travel pillows in your checklist if you struggle to find comfortable positions to sleep in on a flight! Cosy up in comfort with the CotonSoft Nicco Travel Neck Pillow (available on Jean Perry Official Store.SG) that's made from soft sweatshirt type fabric and filled with supportive squishy microbeads!
6. Aromatherapy rollerball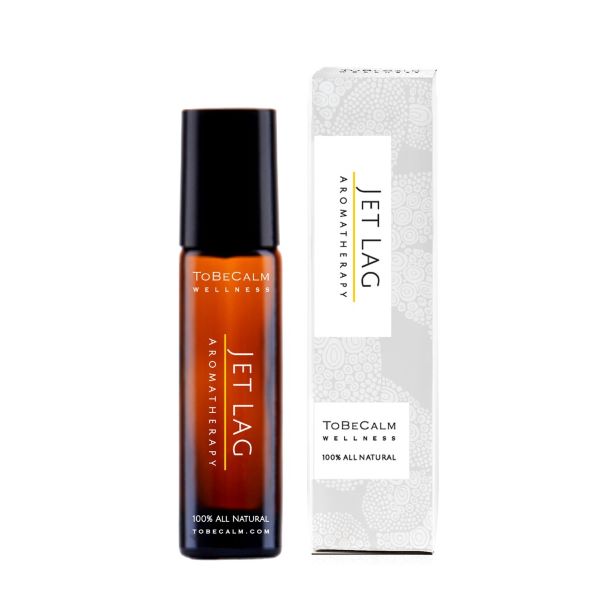 Travel is all fun and dandy until you have to deal with fatigue on a flight or even jet lag. To avoid letting tiredness get the best of you, take a whiff of the To Be Calm Jet Lag Aromatherapy Roller Ball (available on To Be Calm Official Store) to revitalise your mind and body. 
Apply this therapeutic blend of lavender, peppermint, lemongrass and more to your legs or soles of your feet to relieve it from strains! You can also rub them between your palms and inhale the scent. Make sure to add this to your travel packing list before jetting off!
7. Spare Clothes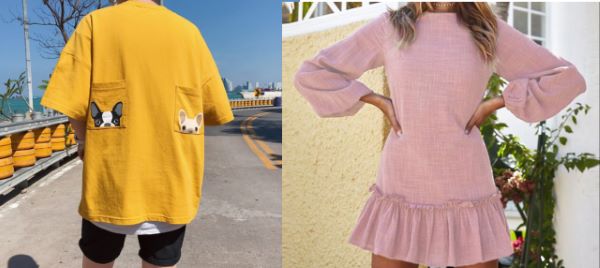 A spare set of clothes including underwear is a must-have in your carry-on luggage travel checklist in case your checked-in suitcase goes missing. This way, you'll still be able to change into appropriate clothing to suit the climate and weather of your destination. We recommend including some Disposable Underwear for Men and Disposable Underwear for Ladies (both available on Watsons Singapore Official Store) in your travel packing list too!
8. Slippers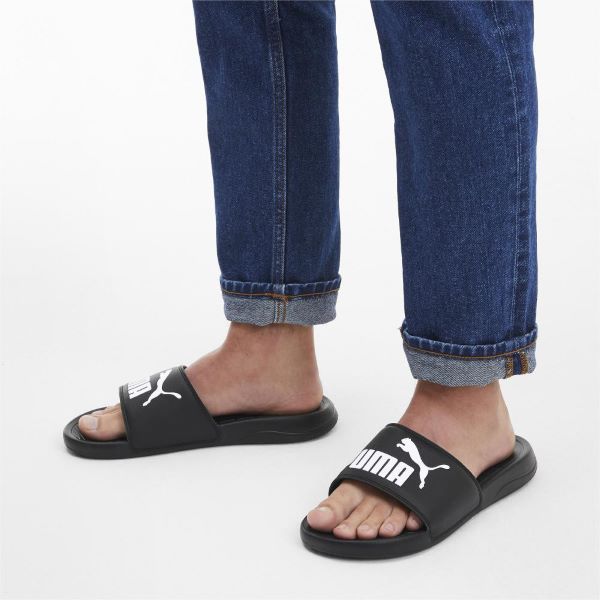 Wondering what shoes you'll need to bring for travel? We recommend packing a pair of comfortable shoes like the PUMA Unisex Popcat Sandals (available on PUMA Singapore Official Store) that's easy to slip on and off. You'll be thankful that you included this in your travel checklist whenever you need to make a trip to the toilet on the flight! 
We also recommend including a pair of socks in your travel packing list to keep your feet cosy and warm. For long haul flights, we recommend wearing Compression Socks (available on Travel Blue Official Store) as they help reduce leg swelling and improve blood circulation in your lower legs.
9. Jacket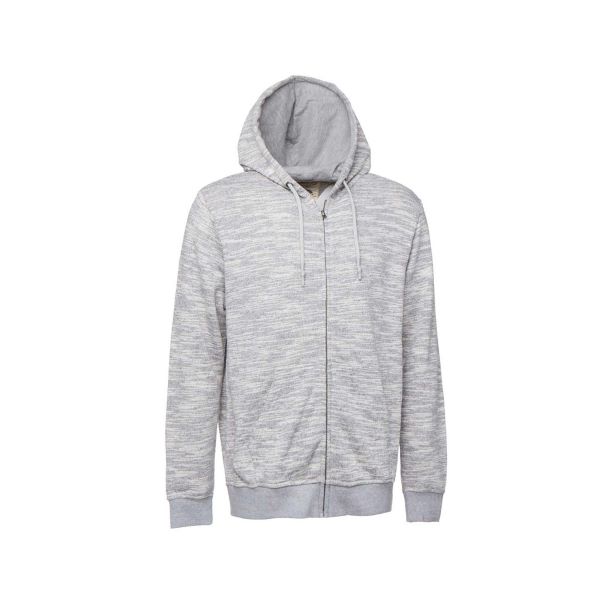 Whether you're jetting off during summer or winter, always include a men's jacket or women's jacket in your travel checklist! Temperatures on flight can fluctuate, so you'll definitely want to stay snug so you can enjoy the journey without shivering. Cuddle up in the Unisex Casual Fleece Jacket (available on Universal Traveller Official Store) when the air gets too chilly!
Pro-tip: Instead of occupying valuable space in the carry-on luggage, carry your sweaters in your hands when you board the plane. This way, it's easily accessible when you need it and you'll have more room for other items in your carry-on luggage!
10. Eye drops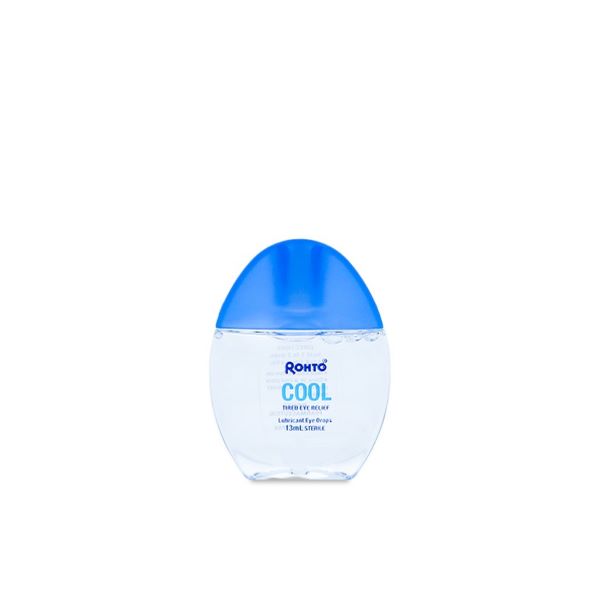 Want to feel refreshed after long hours on a flight? Include a bottle of eye drops in your travel packing list! The Rohto C Cool Eye Drops (available on Mentholatum Flagship Store) helps to reinvigorate tired eyes with a cooling sensation, and helps to relieve dryness and retain moisture in the eye. This will be especially handy for those who wear contact lenses, as it helps to ease discomfort by forming a moisturising barrier between the eyes and the lens.
Beauty and hygiene travel essentials
Note that liquids, gels and aerosols must be packed in containers with a maximum capacity of 100ml each.
11. Sunscreen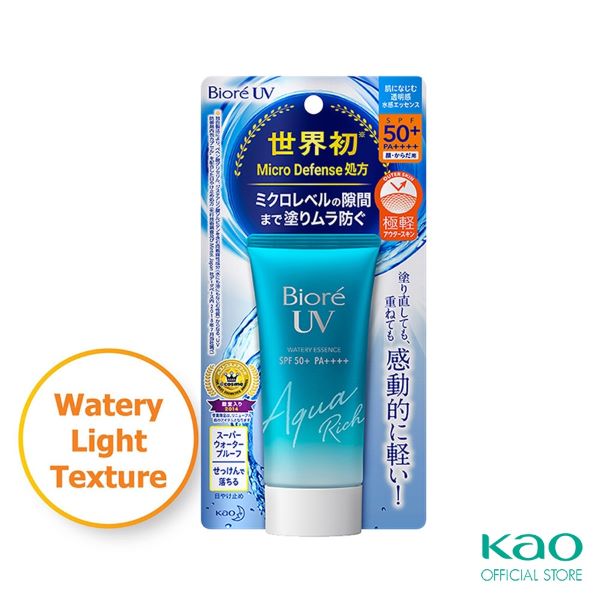 Thinking of what skincare to include in your travel packing list? Sunscreen is definitely one of them. Protect your skin from the harmful UV rays by using BIORE UV Aqua Rich Watery Essence Sunscreen (available on Kao Official Store), one of the best sunscreens in Singapore! Apart from offering sufficient SPF protection, this sunscreen is also lightweight so you won't feel sticky and uncomfortable slathering it on. Be sure to tick this off your travel checklist before you go!
12. Lip balm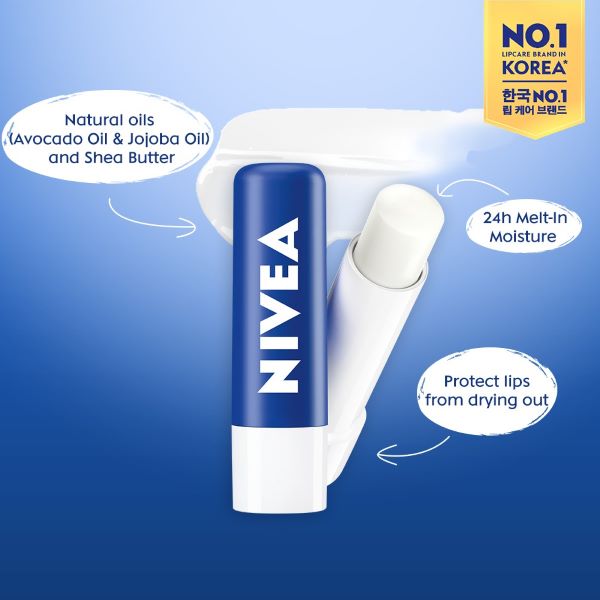 Lip balm is another must-have item to include in your travel packing list! With the low humidity levels in airplane cabins, it's easy to get dry and chapped lips on a flight. Keep your lips hydrated and conditioned with Nivea Lip Care Caring Lip Balm (available on Nivea Official Store).
Alternatively, consider getting a small tub of Vaseline Petroleum Jelly (available on Unilever Official Store). It can be used for multiple purposes such as moisturising your nose area, lips and more — a total lifesaver!
13. Tissue & wet wipes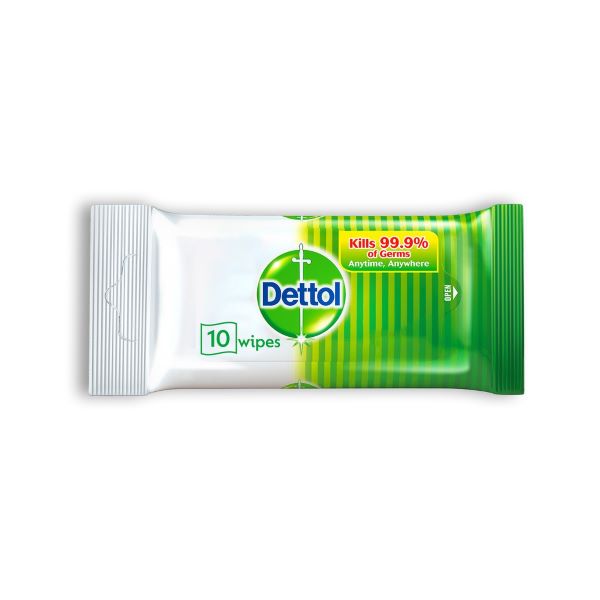 Tissue and wet wipes are a must to include in your travel checklist. They're an absolute essential to have with you at all times in case of any accidents like spilling drinks, or if you're caught with the sniffles on the flight. Have a few packets of these Dettol Anti-Bacterial Wet Wipes (available on rb.dettolsg) and Kleenex Facial Tissue (both available on Shopee Supermarket) — you can use them to wipe down your armrests, tray table and utensils too! 
14. Hand sanitiser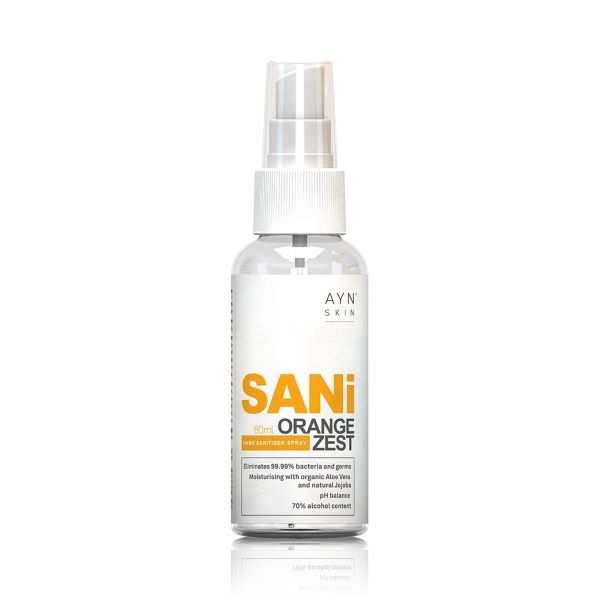 Avoid catching the flu bug by keeping germs and viruses at bay with a hand sanitiser! The Ayn Skin SANI Hand Sanitiser Spray (available on Aynskin) eliminates 99.9% bacteria and germs without drying your hands out!  
15. Toiletries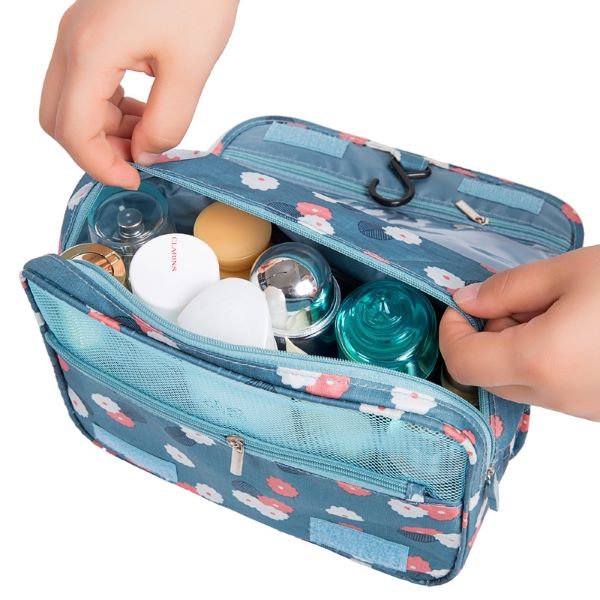 Pack an approved bag of toiletries in your carry-on luggage. The last thing you want is to lose your checked-in luggage and not be able to freshen up after a long flight! Pack your shampoo and body wash into travel bottles and store them neatly in a Foldable Toiletry Bag (available on Ossayi Official Store) for easy access to these travel essentials.
16. Eye cream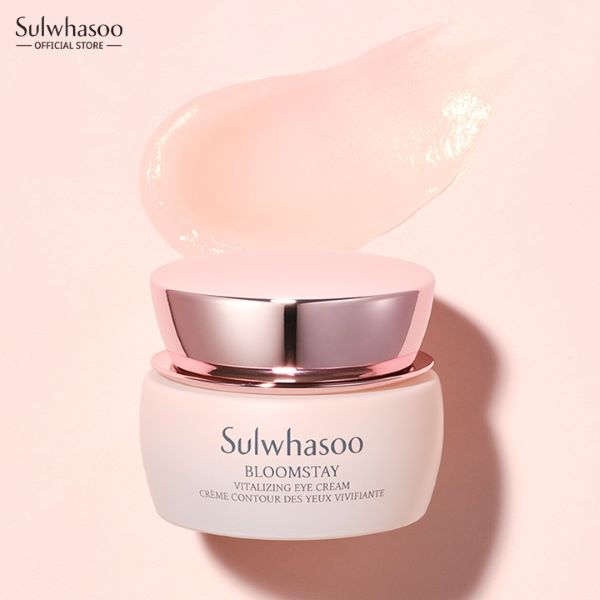 Who's tired of having puffy eyes and dark circles after a flight? We know we are. To avoid looking like a zombie in your travel photos, include eye creams in your travel checklist! We recommend the Sulwhasoo Bloomstay Vitalizing Eye Cream (available on Sulwhasoo Official Store), a rich cream that helps to hydrate, reduce eye bags and add resilience to your skin. 
17. Dry shampoo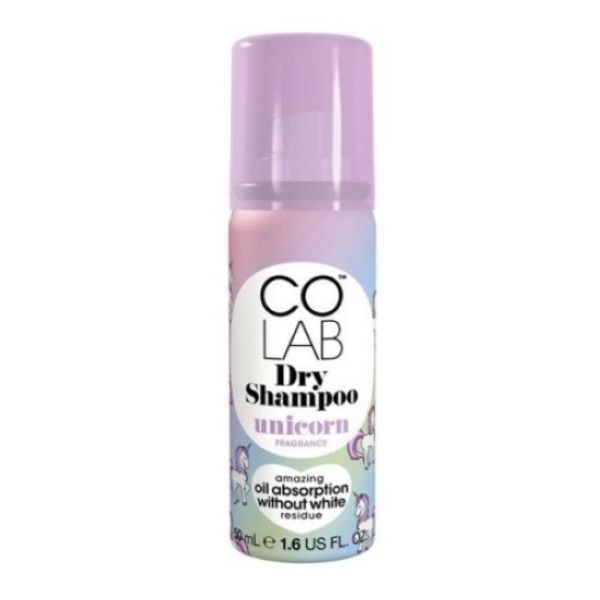 Keep your hair looking fresh and clean after your flight with dry shampoos! The Colab Dry Shampoo (available on Bulkings) works amazing by giving your hair a boost and absorbing excess oil. It comes in 50ml bottles, so rest assured you can pack this with you in your carry-on luggage!
Electronic travel essentials 
18. Noise-cancelling headphones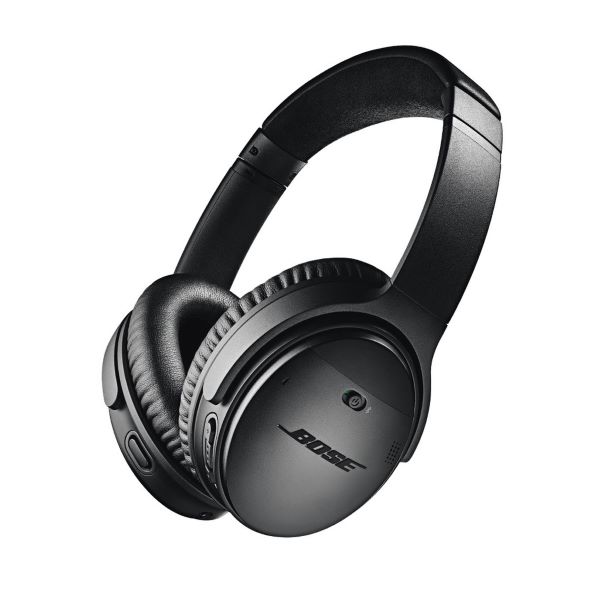 If crying babies on a flight make you go crazy, be sure to include a noise-cancelling headphone in your travel checklist. The Bose QuietComfort 35 II Wireless Bluetooth Headphones (available on Bose Official Store) is a great option as it allows you to adjust the level of noise cancellation to suit your environment. Plus, it connects seamlessly to your device with Bluetooth pairing, eliminating pesky wires that might tangle up in your bag.
19. Powerbank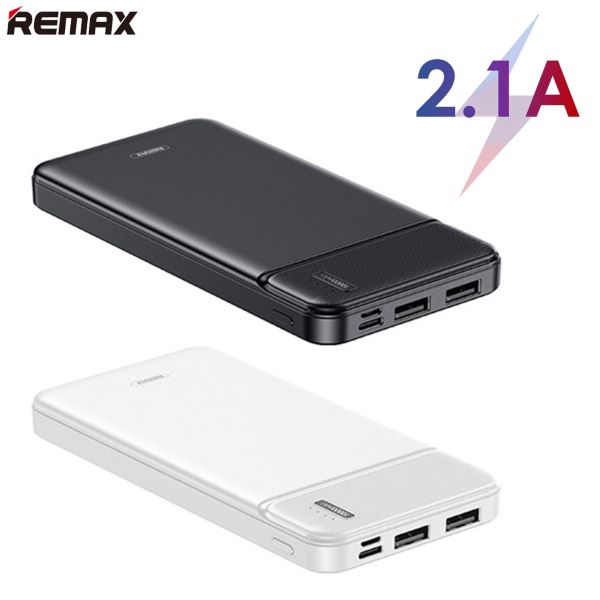 To ensure that your devices have enough juice to last you through your flights and help you Google Map your way through your destination, make sure to include a powerbank in your travel checklist! The REMAX Pure Series Powerbank (available on PRODA Official Store) is sleek and minimalist, so you can travel light without having to lug a bulky charger around. It's also one of the best powerbanks with fast charging and multiple protection for safer use!  
20. Travel adapter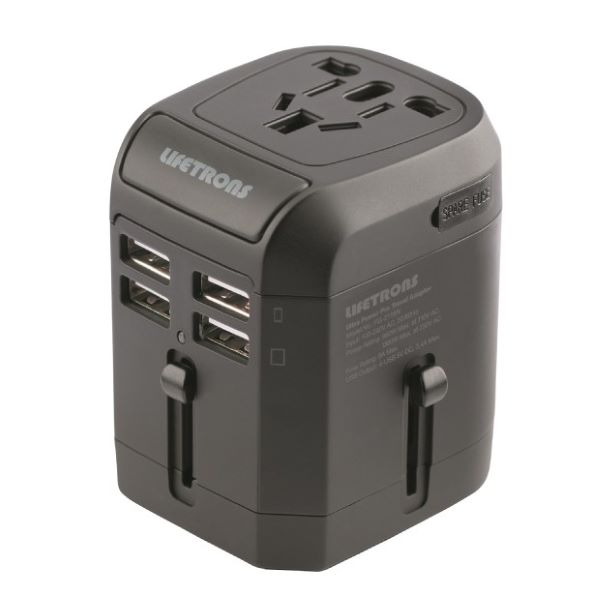 Travel adapters are an absolute essential to include in your travel checklist! The Lifetrons Ultra Power Pro Travel Adapter (available on Lifetrons Official Store) works in over 170 countries and comes with a universal outlet with four USB ports, which should be more than enough to charge all your devices at one go!
21. Kindle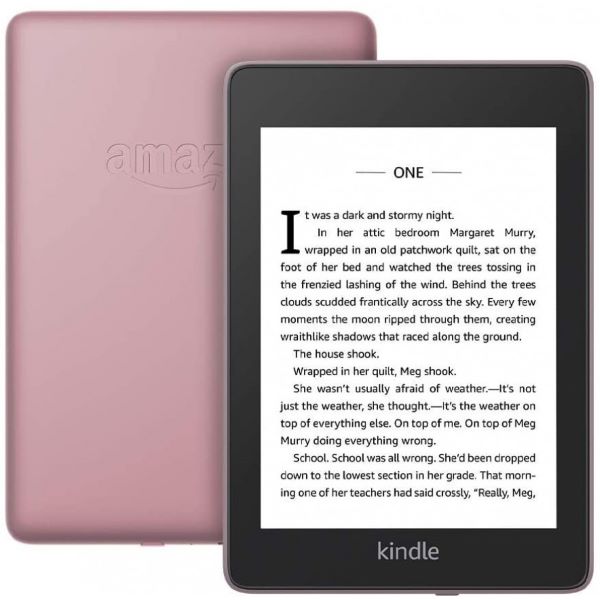 For bookworms, reading material is something you'd want to include in your travel packing list. Before you fly, download some of your favourite e-books on your Kindle. Trust us, you'll need them to kill time in-flight! For e-books, we love reading them on Kindle Paperwhite (available on LifeStylePoint) that makes for a great travel companion. It's sleek and lightweight, and boasts a long battery life to last you through your flight. 
22. Camera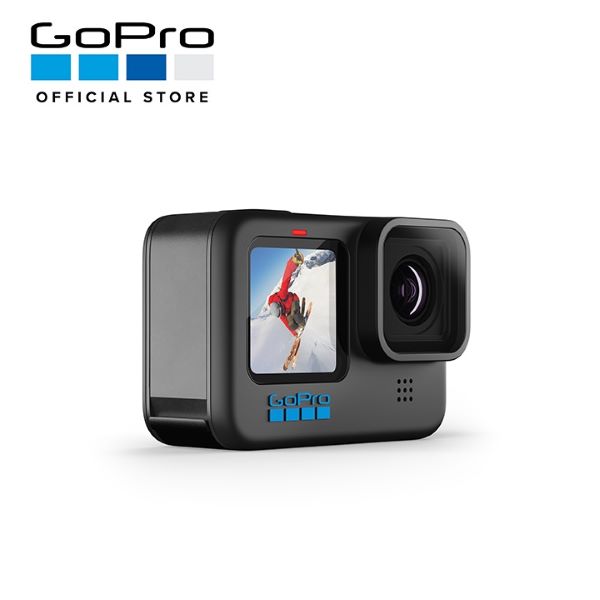 Bring back precious memories of your travel with the GoPro HERO 10 Black (available on GoPro Official Store)! Compact, waterproof and extremely durable, this epic action camera captures images and footage in remarkable quality! To get the most out of your GoPro camera, pack some GoPro accessories to fit your GoPro needs!
23. Tech Pouch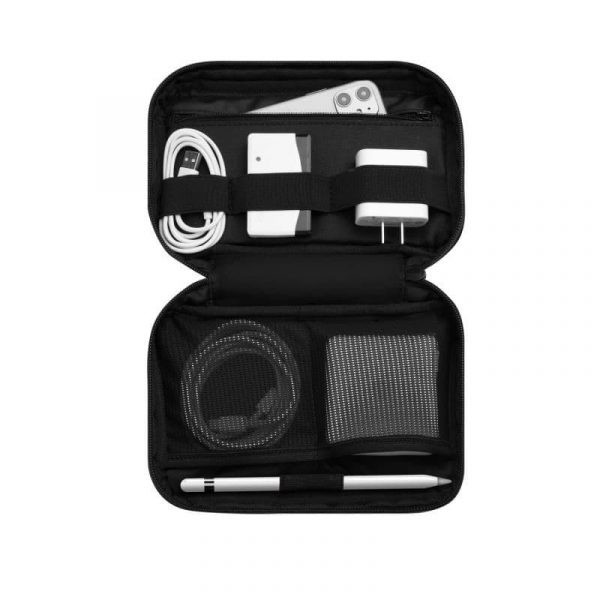 Don't let your charging cables get tangled in your carry-on baggage! Get a tech pouch, which is an organiser pouch designed with multiple compartments to hold your charging cables, SD cards, chargers and batteries. One of the popular tech pouches online is this Premium Tech Pouch (available on Souky). It is made of cushiony, thick material to protect your tech accessories. Aside from compartments for the tech accessories mentioned above, this tech pouch also comes with a slot for your Apple Pencil so you don't have to worry about losing it while travelling!
Miscellaneous travel essentials
24. Collapsible travel water bottle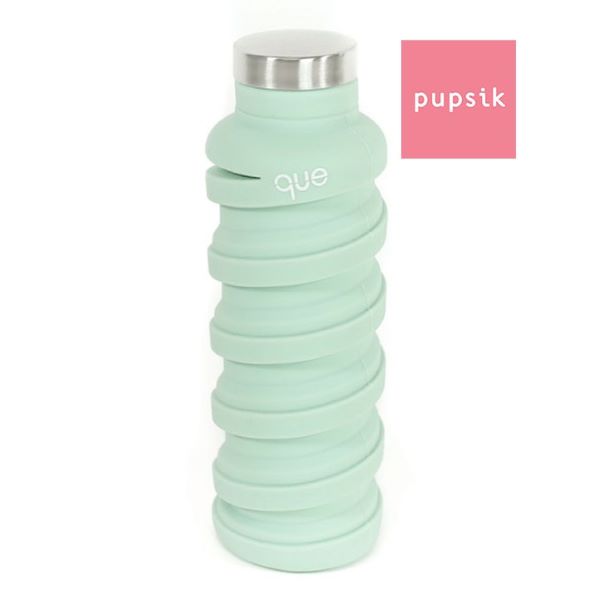 Minimise the use of luggage space by including a Collapsible Water Bottle (available on Pupsik SG Official Store) in your travel packing list — it can be kept in a compact form when it's empty, and holds up a pretty good amount of water when it's filled. It's important to stay hydrated when you're up in the sky to counter fatigue and jet lag!
25. Snacks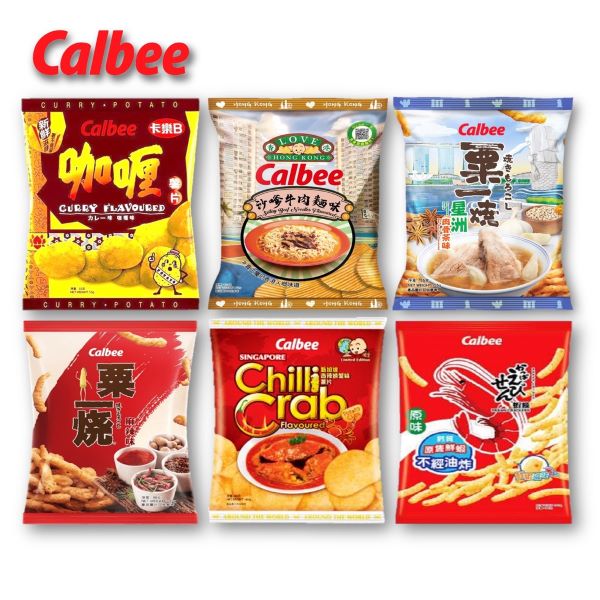 How can we forget food in this carry-on luggage packing list? Sometimes a couple of snacks and mint candies are all you need to survive the flight. Plus, the food in-flight (for budget carriers) or at the airport can sometimes be expensive! So save that couple of dollars and keep your tummy happy at the same time with these yummy Calbee snacks (available on Delyco Official Store)!
26. First aid & medication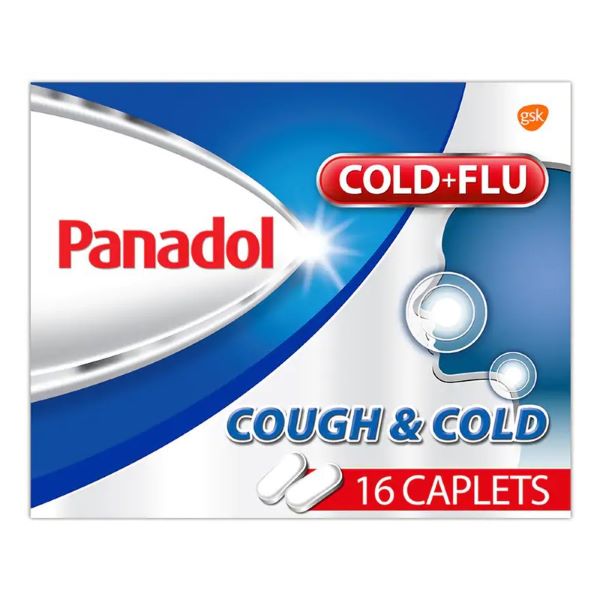 It's important to include some basic first aid and medication in your travel checklist, just in case you fall ill or meet with any accidents. Not sure what exactly to bring along for travel? We recommend carrying along some Water-Resistant Plasters, Alcohol Wipes, as well as some Panadol For Cough and Cold (all available on Shopee Supermarket). You can also pack along some immunity boosters like Vitamin C Tablets (available on Blackmores Official Store). 
27. Foldable Duffel Bag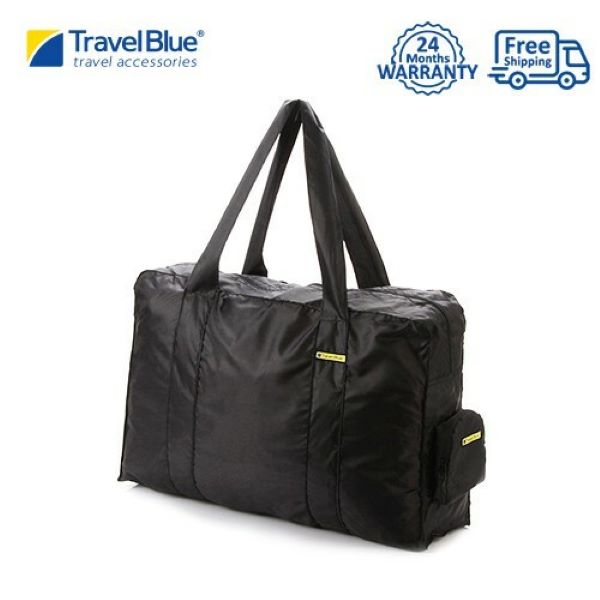 It's easy to go crazy when shopping overseas, so you'll definitely need to prepare some extra storage space for your return flight. Add a Folding Duffel Bag (available on Travel Blue Official Store) to your travel checklist that fits neatly into your carry-on without taking too much space! When you need the extra storage, simply open the duffle bag up to bring your loot home. 
28. Day bag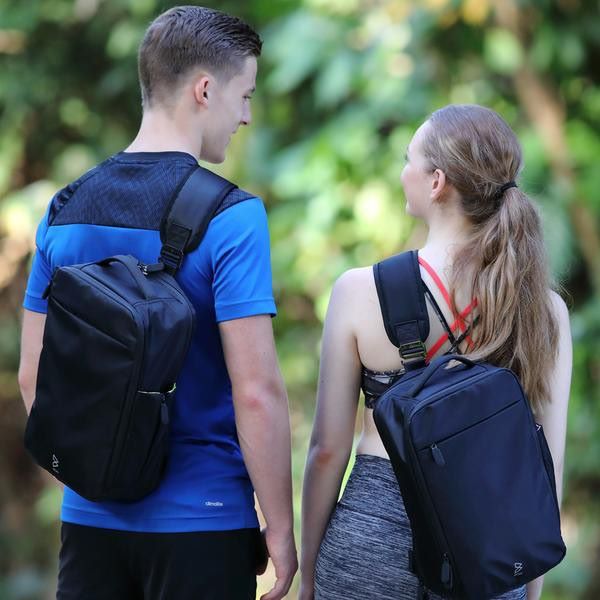 Don't forget to pack along a small day bag to carry when you're exploring the city! After all, you won't want to carry a bulky backpack wherever you go. If you're looking for a good travel bag, look no further than the Quiver V2 Multifunctional Bag (available on The Novus Lab SG Official Store). 
It checks all our boxes for the things we look for in a travel bag — it comes with a front-load main compartment and secure card slot on the straps to store your valuables! What's more, it is weather resistant and includes multiple compartments within for toiletries, clothes, and even shoes.
29. Camera detector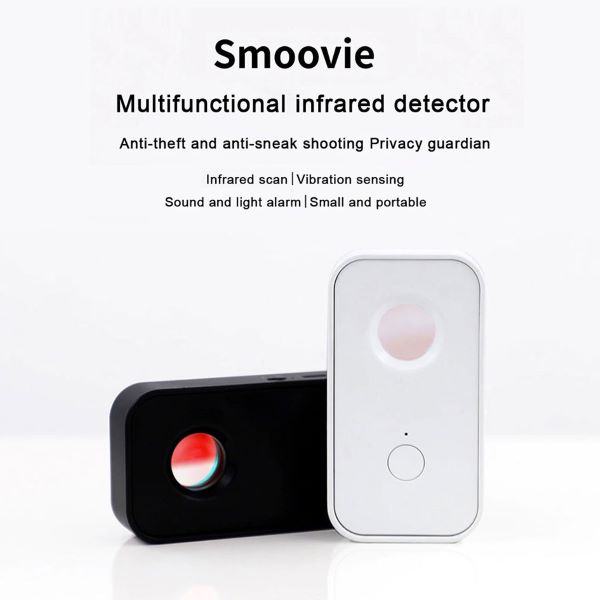 You might not have Captain Ri to help you check for secret spy cams in the hotel room like in Crash Landing On You, but you can get a handy camera detector to alert you of 'peeping toms'!  With a camera detector like the Xiaomi Smoovie Infrared Detector (available on GXM.SG), you'll be able to scan for hidden surveillance cameras in hotel rooms that invade privacy and personal space.
This tiny, portable device also packs a punch with additional features such as a 3D vibration sensor and acoustic alarm, which sounds out whenever it detects a movement at locations such as your door handle or your luggage. Stay safe during your vacation by adding this nifty device to your checklist of travel essentials!
30. Multi-tool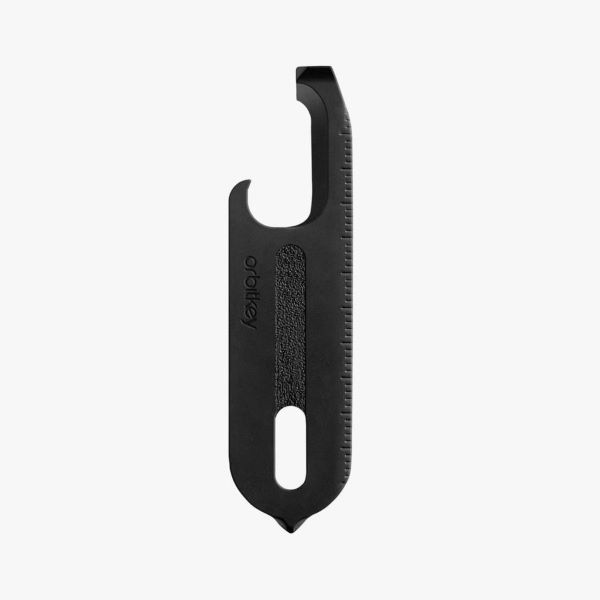 Multi-tools often come in handy during travels, especially when you're planning for a camping trip or hiking escapade. According to Orbitkey, the Orbitkey 2.0 Multi-Tool (available on The Planet Traveller Offiical Store) combines nine tools into one and is safe to carry on board a plane. This includes a box cutter, bottle opener (a must have for beer buffs), pry bar, flat-head screwdriver, letter opener, metric ruler, imperial ruler, and coarse file. With this amount of tools on hand, you'll be your travel squad's very own handyman!
This slim multi-tool is also designed to fit neatly in the Orbitkey Saffiano Leather Key Organiser (available on The Planet Traveller Offiical Store) which can also hold your keys and protect it from scratches.
Pro Tip: Buy a TSA-approved multi-tool which is allowed on flights so you can carry them in your carry-on luggage. Otherwise, be sure to check it in to avoid it being confiscated.
31. Mini iron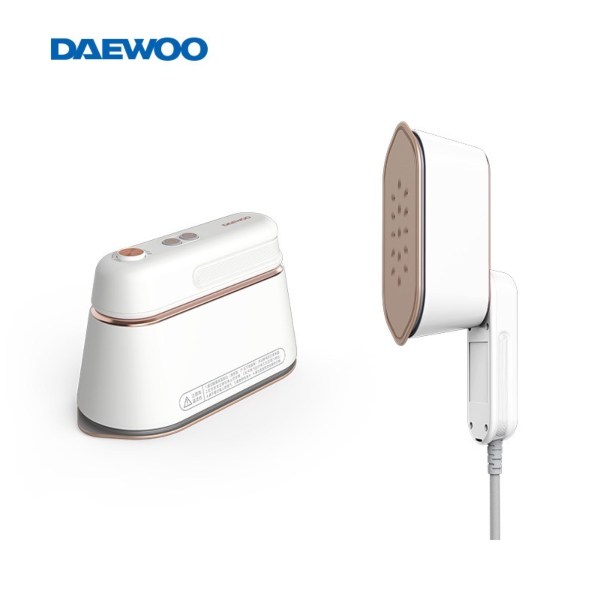 Packing the best-looking clothes isn't enough if they're going to look all wrinkled. This is why you need the Daewoo Mini Iron (available on Oceania22) to smooth things out! The travel iron can hold enough water that allows it to be used for up to 10 minutes. We especially love the triangular tip which makes ironing out collars easily! Being about the same length as a small ruler, this mini iron is smaller than your regular-sized toiletry bags. So you don't have to worry about this iron taking up too much space! 
Fly in comfort with this ultimate travel checklist
With our carry-on luggage travel checklist, we make sure you're packing everything you need for your upcoming trip! If you're looking to explore your destination on two wheels, check out the best foldable bikes in Singapore that you can bring along. Also, stay connected with your friends and family back home with the best overseas SIM cards and don't forget to gear up with the best camera phones to document your travel shenanigans! To cut down on your travel expenses, don't forget to check out our ongoing partnership with Agoda Hotels, where you can snag the best prices guaranteed for over 1 million top-rated hotels worldwide! Best part? You can use your Shopee vouchers and coins to stretch your savings!  
This article was updated on 25 March 2022. Additional research done by Iris Tan.