One of the things we dread most about travelling is packing, especially for carry-on luggage — and we believe most people would agree with us! There's nothing quite like going through long hours of flights and catching a cold or struggling to sleep because of a crying baby. As for those with dry skin and lips, long flights may result in dehydrating and cracking of your lips. On top of all these, what if you discovered your check-in luggage is nowhere to be found upon landing?  We bet this situation is familiar to some!
To help you survive a long haul flight and prepare you for these unexpected flight situations, we have come up with a packing list of the must-have travel essentials for your carry-on luggage to ensure you stay comfortable and braced up! From comfort essentials to beauty essentials and more, you're bound to survive your long flight with this travel packing guide for your carry-on luggage!
What travel essentials do you need for your carry-on luggage?
If you don't already own a durable carry-on luggage, we recommend buying a wheeled luggage instead of a hand carry bag to minimise shoulder stress and back pain. It's also great if you can find one that comes with multiple compartments and extra safety features. A hard shell luggage with spinner wheels is stylish and also durable with its ability to absorb shock. As a general rule, choose one with a width of maximum 20 or 22 inches as certain airlines have size restrictions for carry-on luggage. Be sure to check the respective airline's guidelines just to be safe!
Now that we've got the basic information sorted, let's jump into the actual packing list of travel essentials for your carry-on luggage!
The basic travel essentials
1. Passport And Identity card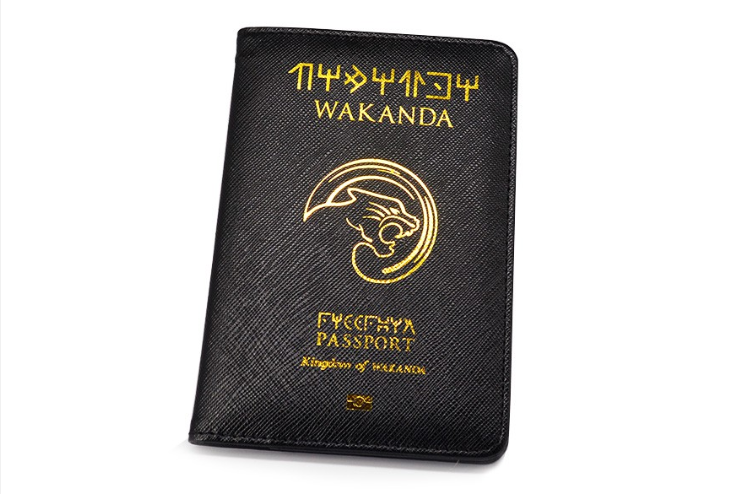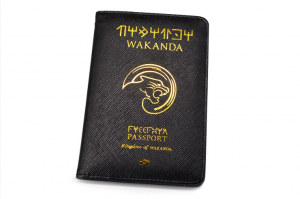 Of course, you need your passport and identity card! Use a passport holder to protect your passport from any dents or scratches. The best one should be unique and easy to spot. This Wakanda passport cover (available on grabgrabsg) is perfect for all the fans of Marvel's Black Panther! Was it Wakanda Forever, we hear?
2. Cash And Bank Cards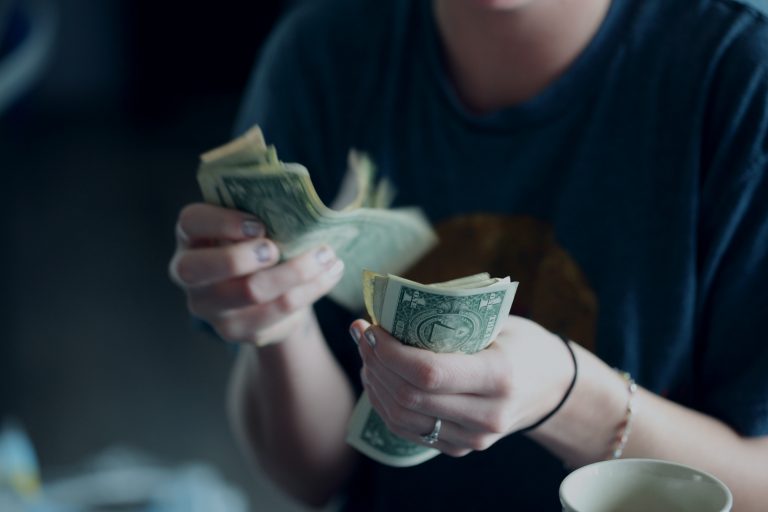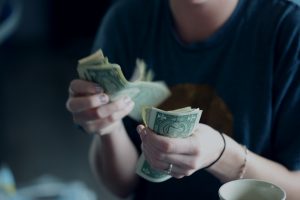 Bring some spare cash and bank cards, in case you need to exchange for more currencies during the trip. You'll be thankful for this reminder!
3. Travel Wallet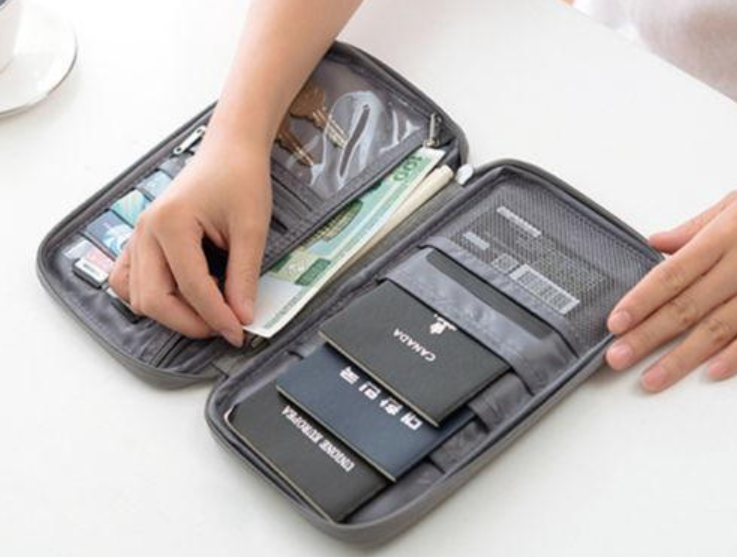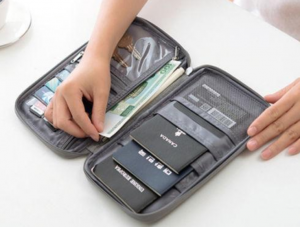 Having a separate travel wallet is great for storing all the important items such as your passport, handphone, travel documents, cash and bank cards! We love this travel wallet (available on fashionme.sg) that comes with many useful compartments — it makes organising and safekeeping so much easier and convenient!
The comfort travel essentials
4. Eye Mask And Ear Plugs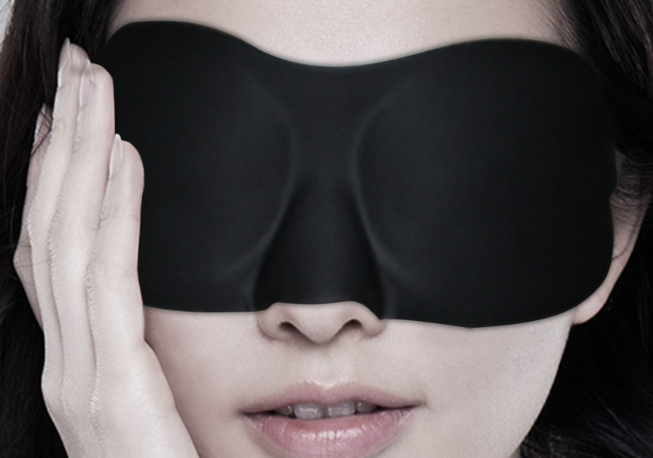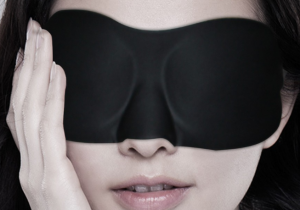 A good eye mask blocks out light and feels comfortable on your skin! If you need to catch up on  sleep during a flight, consider the 3D sleeping eye mask with ear plugs (available on xpreenbrandstore.sg)! Not only can you nap in total darkness with this eye mask, but it also comes with ear plugs to block out crying babies on a flight!
5. Travel Pillow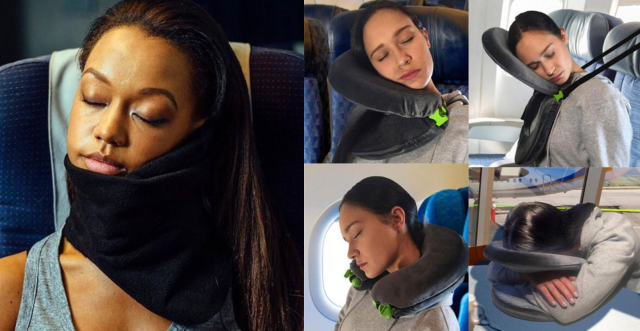 With the usual U-shaped travel neck pillows, it's hard to get deep sleep in an economy class seat sometimes — the position is just not right! And we're sure some of you feel us! But not to worry, we've got your back for your next flight! Trtl Pillow (available on hotwind.sg) and Face Cradle Travel Pillow (available on shengy.sg) are here to ensure you sleep with maximum comfort and support! With five different sleep modes to choose from, Face Cradle Travel Pillow is great for adjusting your sleep positions throughout a long flight!
6. Spare Clothes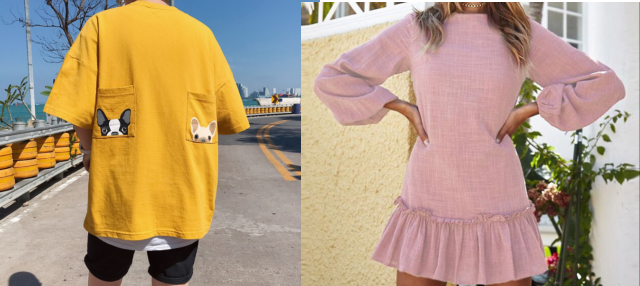 A spare set of clothes including underwear is absolutely a travel essential in your carry-on luggage! In case of a lost checked-in suitcase, you'll still able to change into appropriate clothing to suit the climate and weather of your destination.
If you're travelling to a tropical country, a loose T-shirt for men (available on andalwood.sg) and a summer dress for ladies (available on bbrejoie.sg) will no doubt keep you cool and stylish!
Always better to be safe than sorry, friends!
7. Comfortable Shoes And Socks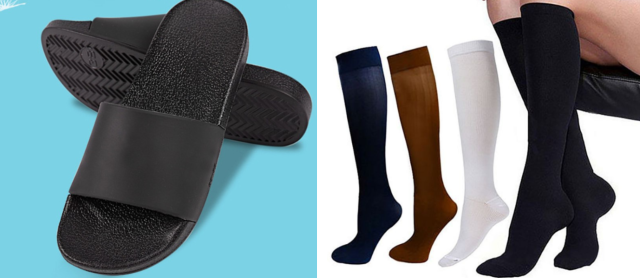 Pack a pair of comfortable shoes like this unisex flip flops (available on swrose.sg) — they're easy to slip on and off during flight!
Also, bringing an extra pair of socks in your carry-on luggage is always a smart idea — they can keep your feet cosy and warm! For long haul flights, we recommend wearing compressions socks (available on yrdtechnology.sg) as they help reduce leg swelling and improve blood circulation in your lower legs.
8. Outerwear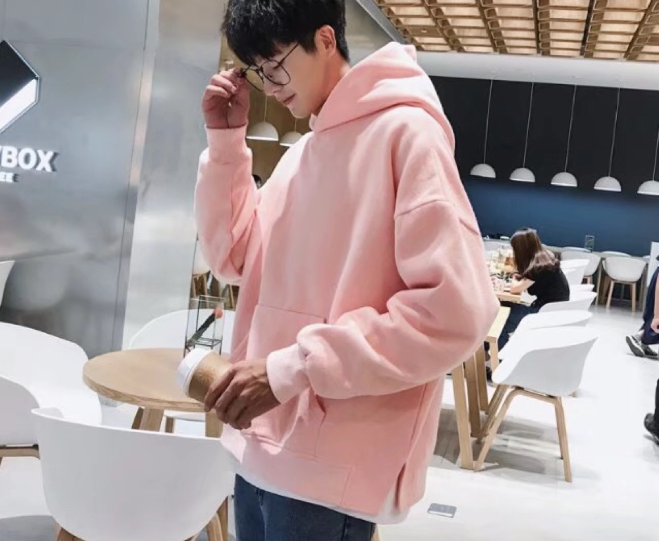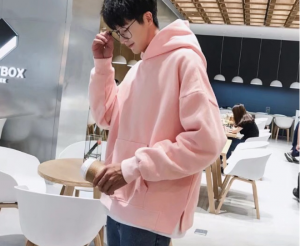 Temperatures in an aeroplane can fluctuate. Cuddle up in an oversize unisex hoodie (available on b.peiling) when the air gets too chilly!
Protip: Instead of occupying valuable space in the carry-on luggage, carry your jumpers or sweaters in your hands when you board the plane. This way, it's easily accessible when you need it and you'll have more room for other travel essentials in your carry-on luggage!
9. Eye Drops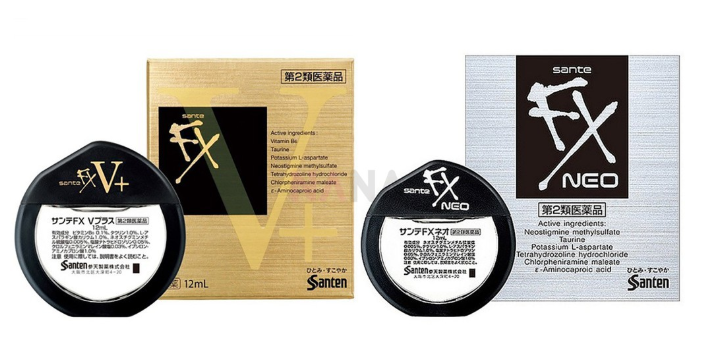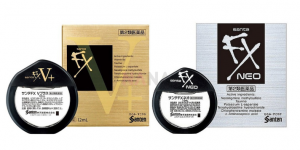 Want to feel refreshed after long hours in a flight? Try Santen Sante FX Cooling Eye Drops (available on nanamall.sg) — it helps to reinvigorate tired eyes and leave them feeling cool and recharged! They contain active ingredients that are proven to be effective for relieving eye fatigue and red eyes!
The beauty and hygiene travel essentials
Always remember, liquids, gels and aerosols must be packed in containers with a maximum capacity of 100ml each, all fitted in a ziploc bag.
10. Travel Makeup Kit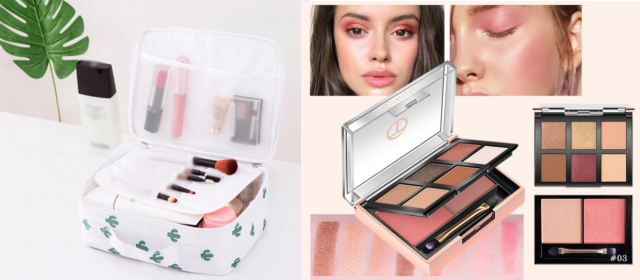 Instead of the single-pot eyeshadows and individual blusher pans, consider getting a travel eyeshadow kit (available on aftybeauty) that contains both of them in one tiny palette! Pack these travel makeup items neatly in a waterproof travel cosmetics organiser (available on alldayshopping.sg) so you can easily grab them anytime you need a touch up!
11. Sunscreen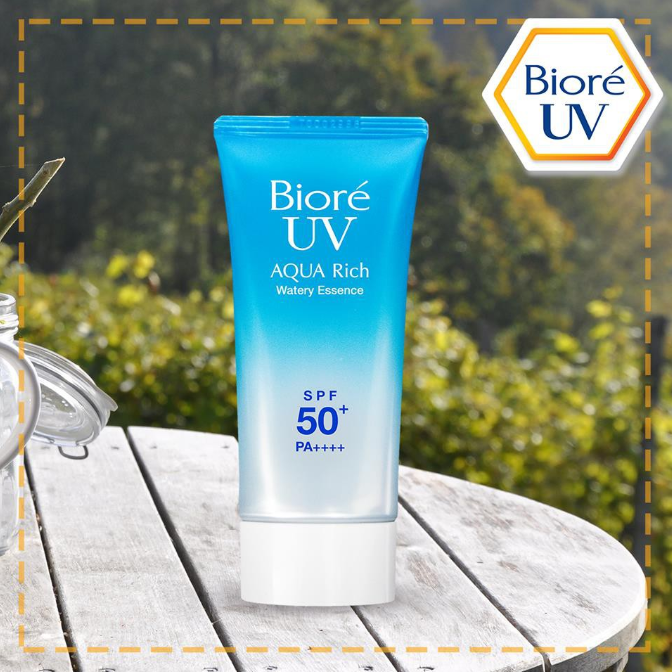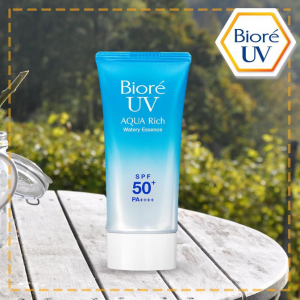 Not only do you need sunscreen for your summer holiday, but you should also be applying it in the plane, especially when you're sitting next to the window! Protect your skin from the harmful UV rays by using BIORE UV Aqua Rich Watery Essence Sunscreen (available on mworld)! It has a high SPF 50+ PA++++ for maximum UV protection and the container capacity is no more than 100ml — perfect for carry-on luggage!
If you're still undecided about the types of sunscreens you should buy, check out our guide to the best sunscreens and find one best suited for you!
12. Lip Balm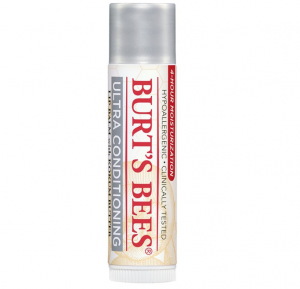 Lip balm is a must-have travel essential to bring in your carry-on luggage! With the low humidity levels in airplane cabins, it's easy to get dry and chapped lips on a flight. . Keep your lips hydrated and conditioned with Burt's Bees Ultra Conditioning Lip Balm (available on shioks).
Alternatively, consider getting a small tub of Vaseline Petroleum Jelly (available on lisarealm). It can be used for multiple purposes such as moisturising your nose area, lips and more — a total lifesaver!
13. Wet Wipes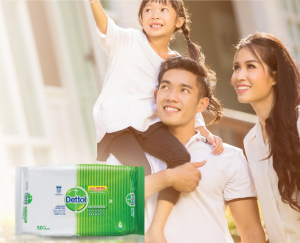 Wet wipes will definitely come in handy when you're travelling! Have a few packets of these Dettol Anti-Bacterial Wet Wipes (available on rb.dettolsg) and start wiping away those germs and bacteria on your armrests, tray table and utensils! It can even be used to cleanse your skin! Talk about practical and multi-purpose travel essentials!
14. Toiletries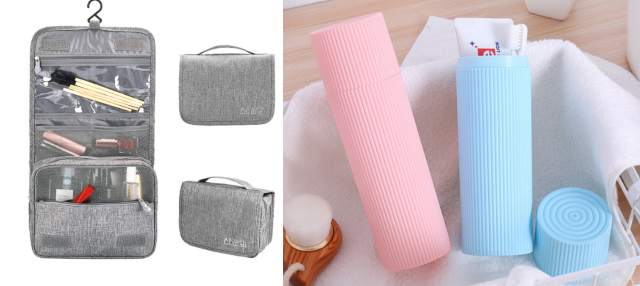 Pack an approved bag of toiletries in your carry-on luggage. The last thing you want is to lose your checked-in luggage and not be able to freshen up after a long flight! Carry all the small bottles of toiletries and toothbrush in a travel toiletries bag (available on formillion.sg) or portable toothbrush holder (available on haoyang.sg) for easy access to these travel essentials.
15. Eye Cream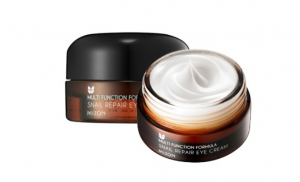 Who's tired of having puffy eyes and dark circles after a flight? We know we are. Help your eyes feel and look less tired with Mizon Snail Repair Eye Cream (available on mizon.sg) Suitable for all skin types, this rich cream helps to hydrate, reduce the look of fine lines and brighten under eye circles. It's one of the must-have travel essentials for your carry-on luggage if you don't want to reach your destination looking like a zombie!
Check out our guide on the best eye creams in Singapore to learn more about the different types that will suit your skin!
16. Dry Shampoo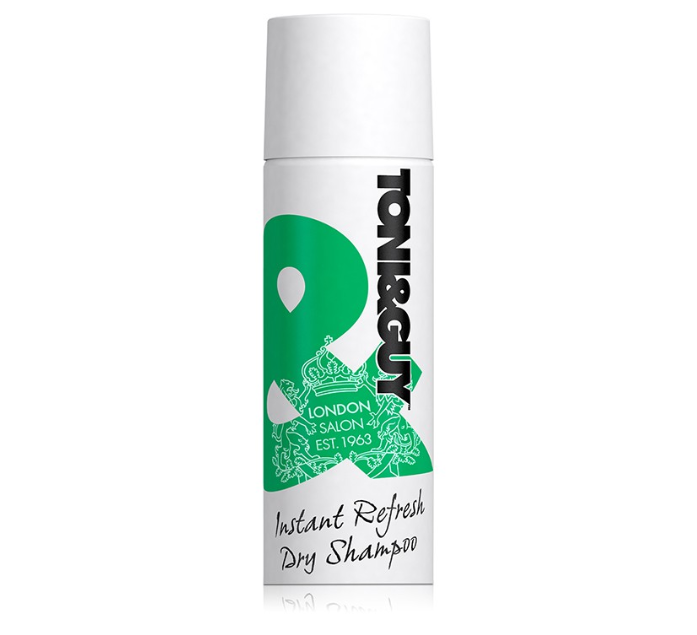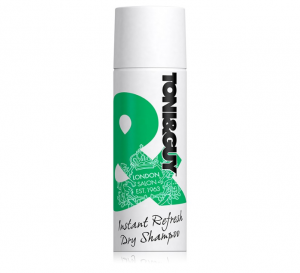 Keep your hair looking fresh and clean after your flight with dry shampoos! TONI&GUY Instant Refresh Dry Shampoo (available on unileverofficialstore) works amazing by giving your hair a boost and absorbing excess oil. It also comes in a 100ml bottle so rest assured you can pack this with you in your carry-on luggage!
17. Rollerball Perfume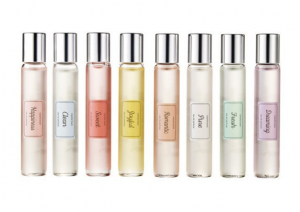 All the stale air in an airplane makes you smell pretty meh — and this is where rollerball perfumes come into play! These Etude House Rollerball Perfumes (available on cherry3816196_taiwan.sg) are great for your carry-on luggage as they don't take up much space. Be sure to pick up one or two of these rollerball perfumes if you don't want to end up smelling funky after the flight!
The entertainment travel essentials
18. Noise-Cancelling Headphones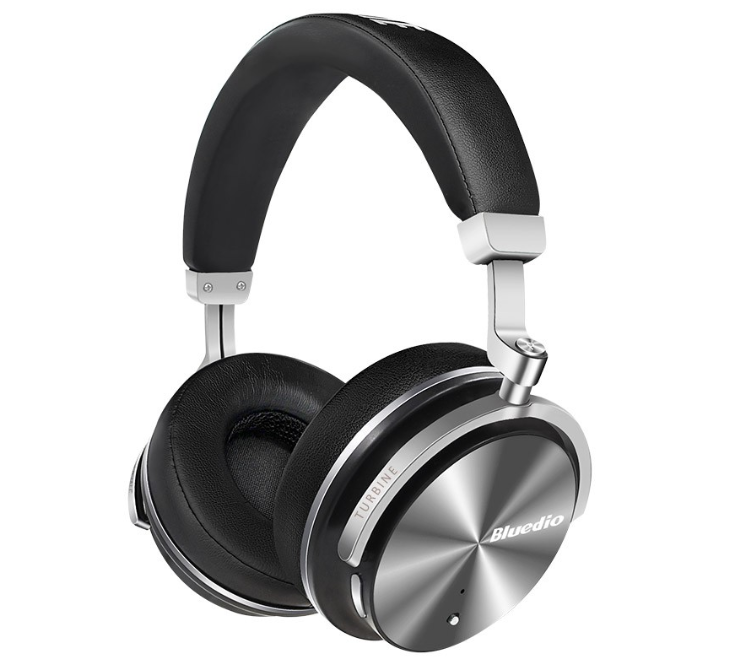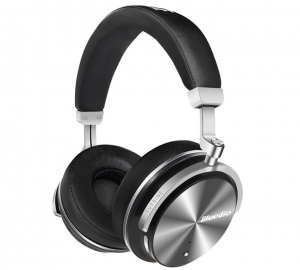 Flights can sometimes be boring especially if you're travelling alone. One way to make the flight more bearable is to listen to your favourite music! We adore this Bluedio T4S Active Noise Cancelling Wireless Bluetooth Headphones (available on bluedio.sg) because of its ability to block out background noise! Since it's wireless, you can sleep with it in peace during the flight without worrying about tangling up wires.
19. Charging Cords, Portable Powerbank And Travel Adapters

Don't forget to bring your charging cords and chargers with you in your carry-on luggage. Unless you don't plan to use your phone for GPS or for other communication purposes, you do not want your phone battery going flat! Bring along a portable XIAOMI Power Bank (available on kearea) so you can charge your devices anytime and anywhere you go! A 3-in-1 multi type charging cord (available on feir.sg) is perfect if you have devices with different types of charging ports. Depends on where you're travelling to, a portable universal travel adapter (available on 1buycart.sg) is an all-important travel essential to have with you at all times too.
20. Entertainment Devices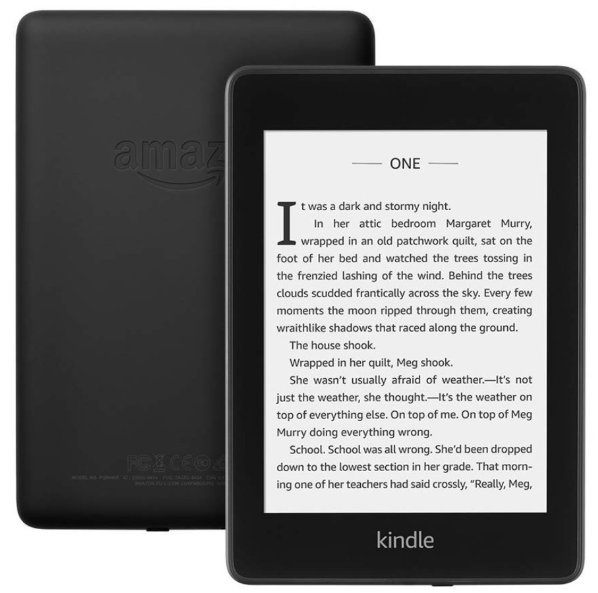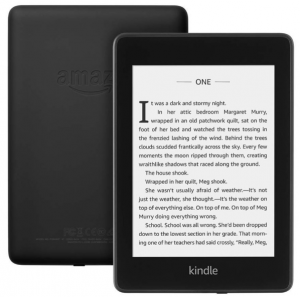 Before you fly, pre-load some of your favourite e-books or audiobooks on Kindle or have a few good movies downloaded in your tablet or laptop. Trust us, you'll need all these entertainment devices to kill some time in-flight! For e-books, we love reading them on Kindle Paperwhite (available on rx.fy)! With its adjustable inbuilt light and several unique features, Kindle Paperwhite is one of the most commonly used devices by many travellers!
Don't know where to listen to your favourite authors? Check out out guide on the best audiobook platforms to get you started!
21. Camera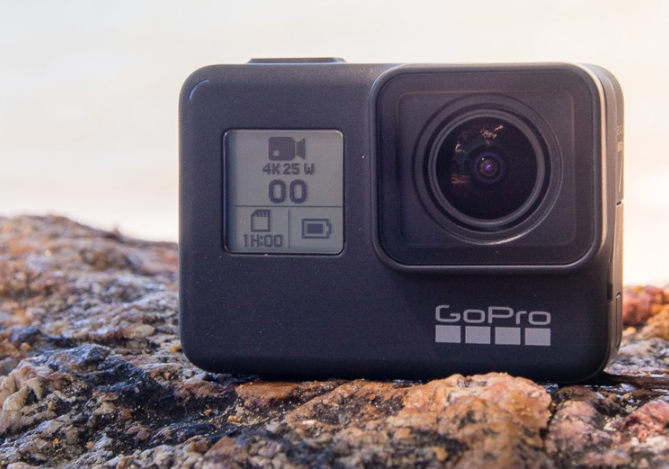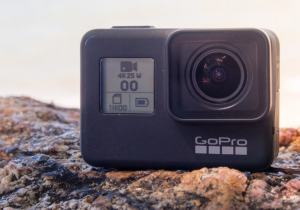 Bring back precious memories of your travel with this GoPro Hero 7 Black Action Camera (available on koopman)! Compact, waterproof and extremely durable, this epic GoPro camera captures images and footages in remarkable quality! To get the most out of your GoPro camera, take a look at our guide on the best GoPro accessories to fit your GoPro needs!
22. Travel Journal And Pen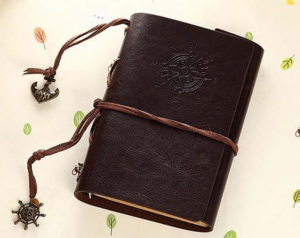 If you're a pen-and-paper type of person, perhaps you'd want to record your travel adventures in a travel journal! We love this retro faux leather travel notebook (available on weststreet.sg) that's handy for jotting down quick notes and interesting travel experiences! Oh, and don't forget to bring a pen along!
Other miscellaneous travel essentials you might need
23. Collapsible Travel Water Bottle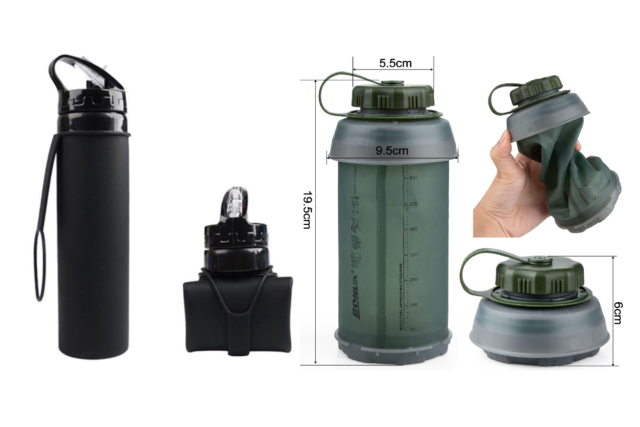 Minimise the use of luggage space by packing a collapsible water bottle — it can be kept in a compact form when it's empty, and holds up a pretty good amount of water when it's filled. It's important to stay hydrated when you're up in the sky to counter fatigue and jet lag!
24. Food And Snacks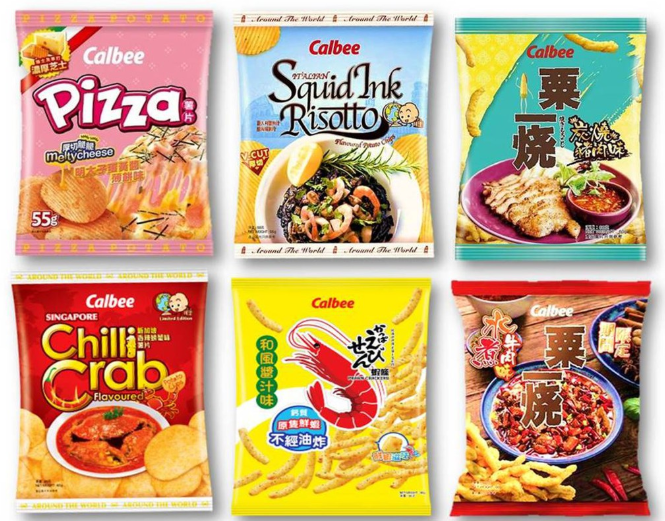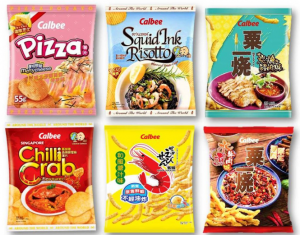 How can we forget food in this carry-on luggage packing list? Sometimes a couple of snacks and mint candies are all you need to survive the flight. Plus, the food in-flight (for budget carriers) or at the airport can sometimes be expensive! So save that couple of dollars and keep your tummy happy at the same time with these yummy Calbee snacks (available on delyco)!
25. Travel First Aid Kit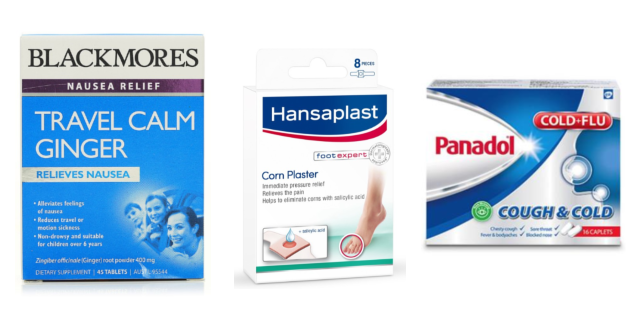 It's important to prepare a travel first aid kit that contains medications you might need during your travel — for instance, Blackmores Travel Calm Ginger Tablets (available on blackmores.sg), Hansaplast Corn Plasters (available on beiersdorf.sg), Panadol Cough & Cold (available on shoppersplc) and many others. Plus, it's never fun having motion sickness throughout the entire flight or searching high and low for a pharmacy when you're having a migraine during the trip.
26. Foldable Duffel Bag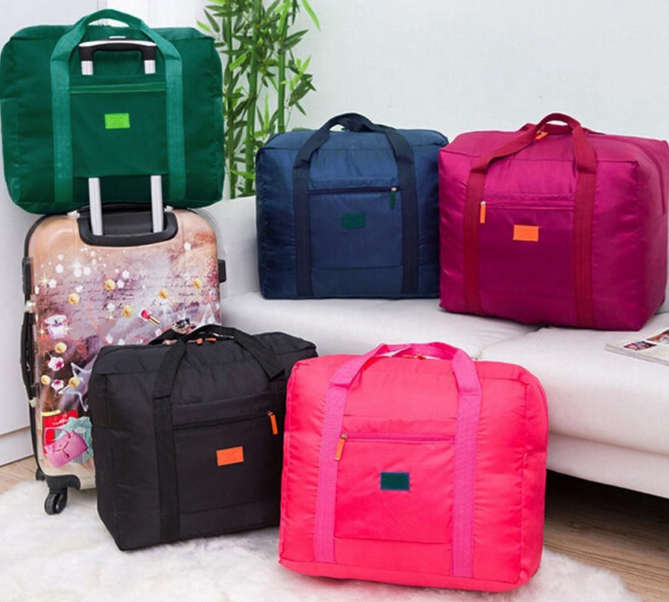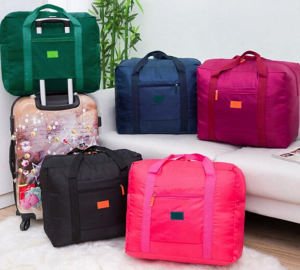 If you're planning on buying tons of souvenirs for your families and friends, a foldable duffel bag (available on wismar.sg) is a great way to expand your storage capacity when you're travelling back home! It's one of the most useful travel essentials some may forget when packing for their carry-on luggage (so don't be one of them!).
Packing for your carry-on luggage is an art that's hard to perfect. But with our carry-on luggage travel essentials packing guide above, we make sure you have everything you'll need for your upcoming trip!
For students going on exchange trips, read our guide on the ultimate travel packing list! And if you're travelling with kids, take note of these travel essentials!
With this packing list, you should be all set to hop on a flight with a carry-on luggage well prepped!
–
New to Shopee? Get $7 off (min. spend $15) with code*: ILOVETRAVEL
* TNC Applies. Valid for new users from 11 to 18 Mar only.