Snow, ice, and everything nice – winter is what every Singaporean dreams of. This year-end (and early 2023), it's high time to jet off and wander around in winter wonderlands across the globe. If you've got your flight booked and accommodations settled, all that's left is to get your winter essentials ready. While packing light for cold weather can be tough, we're here to help. Read on for our winter packing list to gear up for your snowy holiday! 
How to pack for different temperatures?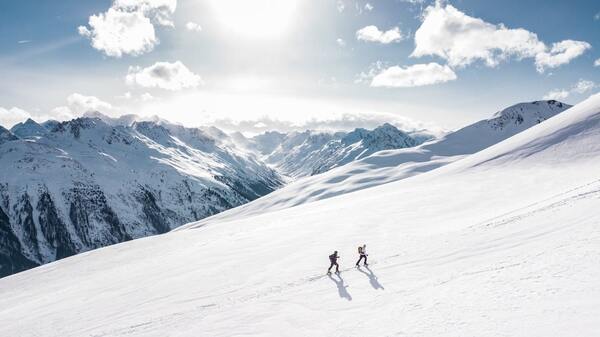 Depending on your destination, the winter you'll experience during your vacation may differ drastically from someone else's. Before you start buying your winter essentials, do your research on the temperature range you'll be experiencing, and plan your packing checklist for winter accordingly!
If you're travelling to a country like Taiwan where winter is between 13 to 18°C, you won't be needing thick coats and long johns to stay comfortable. It'd be like being in a cold air-conditioned mall in Singapore, so you'll only need one to two layers of clothing. However, do pack along a scarf to shield against the wind.
Planning to visit Japan to slurp the best ramen in Tokyo? Then get ready for a chilly winter between 0 to 10°C! For this weather, you'll need good quality thermal wear and a thick winter coat or down jacket. Gloves, scarves, and headgears are also a must to stay warm!
For sub-zero weather, it is recommended to wrap yourself up with three to four layers of clothing. This includes thermal wear, sweaters, jackets, and coats. For bottoms, get thick leggings or make sure to wear long johns beneath your jeans. Also ensure that your ears, neck, and hands are well-covered with ear muffs, scarves, and gloves!
Winter travel packing list at a glance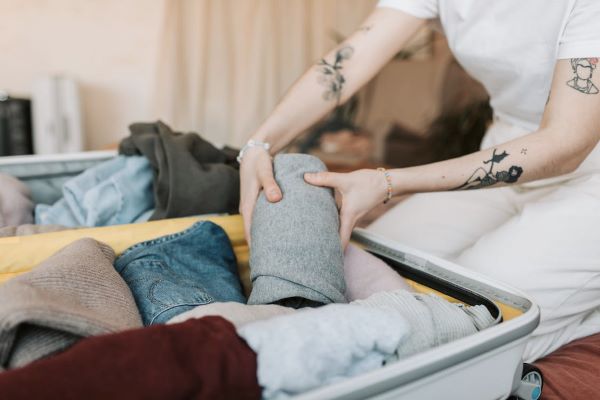 Wherever you go, it is always a good idea to pack as light as possible to make travel easy. A rule of thumb is to always pack at least a week's worth of clothes, no matter the length of your travel. For winter, clothes can always be reworn and you can also do laundry for your base layers. Here's a list of essentials to pack for your week-long winter vacation!
Winter coat (1 – 2 pieces)

Sweaters (3 – 4 pieces)

Jeans and corduroys (2 – 3 pieces)

Thermal wear (3 – 4 sets)

Winter boots (1 – 2 pairs)

Thick socks (4 – 7 pairs)

Beanies and ear muffs (1 each)

Scarves and gloves (1 each)

Undergarments (5 sets)

Heat packs

Cleansing milk

Moisturiser

Lip balm

Hand cream

Body lotion
For easy reference, download a copy of our winter travel packing list to keep track of all the items you need to prepare!
Winter travel packing list: Coats
A winter coat is essential for any winter vacation, and it's definitely worth it to invest in a good quality one to keep you warm. Here are some of the best types of winter coats you can consider adding to your packing checklist in preparation for the cold weather.
1. Puffer coat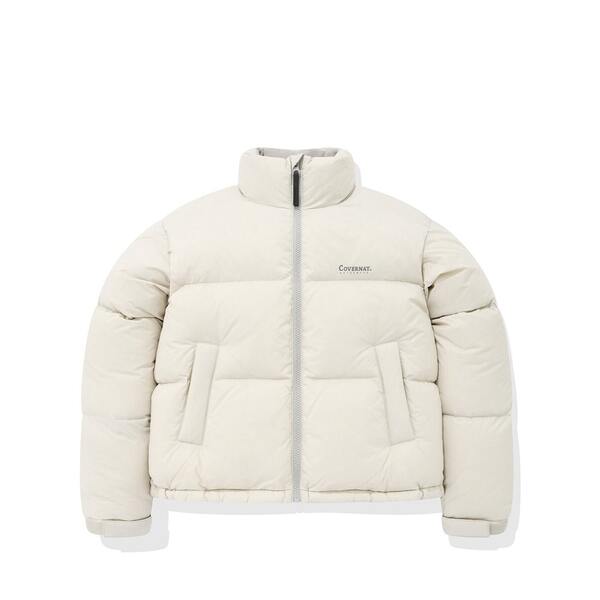 Not all winter coats are heavy and bulky. Case in point: puffer coats which offer both warmth and lightness. They are quilted and insulated with down or synthetic feathers, which help to trap heat. Due to its lightweight and waterproof material, puffer coats are great for both outdoor adventures and everyday activities. That's why they come highly recommended for winter packing lists. 
We recommend the Covernat Short Puffer Jacket (available on COVERNAT.kr) which combines style and utility with its side pockets and wide quilts. Another solid option is the Snowflake Padded Jacket or the Padded Jacket With Hood (both available on Universal Traveller Official Store), which is weather-rated to be suitable for 0°C to 15°C. They sport useful features such as detachable hoods that keep your face warm, and an adjustable hood string for protection against the wind.
2. Wool coat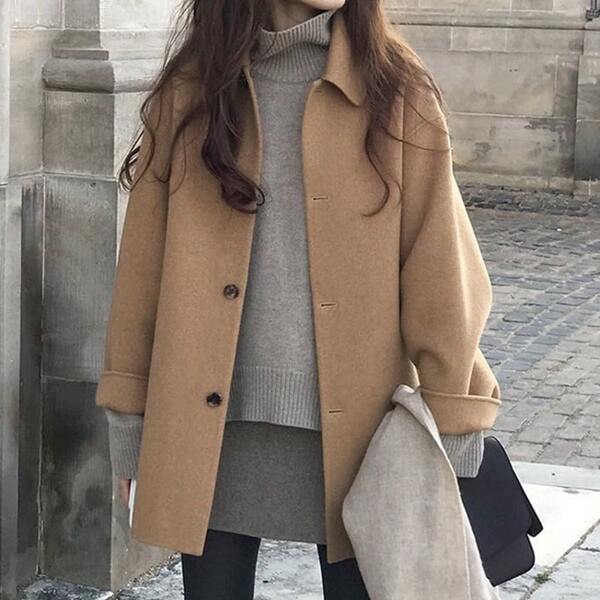 Wool coats are another strong contender when it comes to the best outerwear options. Thanks to the air pockets in wool, it makes for an excellent insulator against the cold. They are also water-resistant, which is important for winter especially when it snows. The best part? They look hella chic as well. 
This black Covernat Bellandi Wool Balmacan Coat (available on COVERNAT.kr) will make you look like you walked straight out of a K-drama. We absolutely love its silhouettes, and its premium wool material will keep you extra warm and fuzzy. For ladies, this Winter Time Wool Mixed Coat (available on Winter Time Official Store) sports the look of a trench coat, one of the most stylish winter coats!
3. Fleece jackets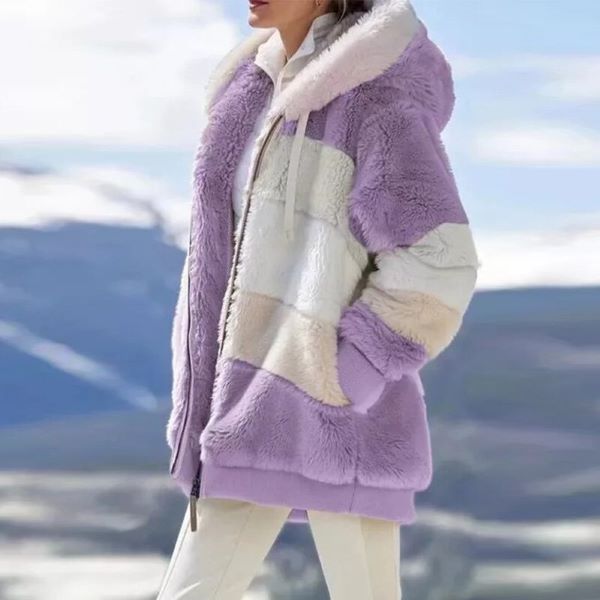 Warm, breathable, and ultra-soft – that's what fleece jackets are which makes them one of the best winter coats to get. They also dry very quickly due to the microfibers, and are durable and easy to clean. Fleece jackets can be worn as the middle layer, or as outerwear, depending on the temperature. 
For ladies who like a sporty look, this Reversible Hoodie Warm Fleece Jacket (available on WHO.A.U Official) will amp up the style factor of your winter getups. They also come in various colours, from neutral tones like beige and khaki to pastel hues like light blue and lavender. For the lads, the MUJI Men Knit Fleece Zip Jacket (available on MUJI Official Store) is a basic option that you can easily pair with any men's jeans. 
Winter travel packing list: Long-sleeve tops & bottoms
Long-sleeve tops like sweaters and hoodies are great for layering in between your thermal wear and winter coats, which is why they need to be in your winter packing checklist to prepare for cold weather. They also help you change up your style during your vacation.
4. Sweaters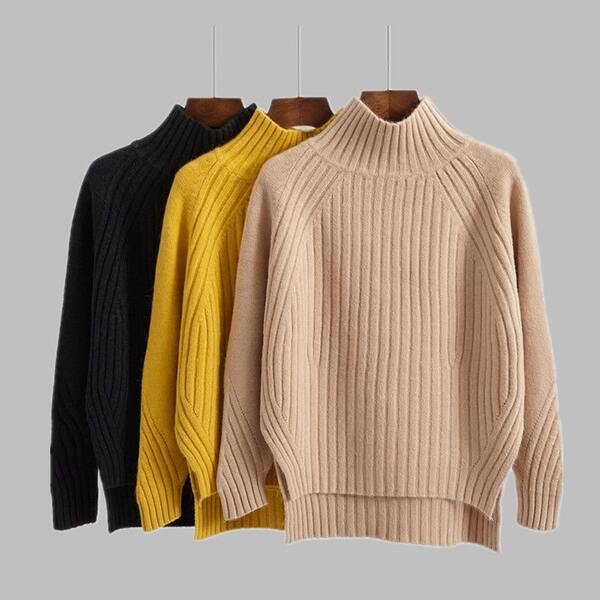 Sweater weather is rare in Singapore, so pack all your favourite sweaters for your winter vacation! There's a deluge of styles that you can find, from turtlenecks that keep your neck warm, and crew neck sweaters for a casual look. The Women Turtleneck Knitted Sweater and Turtleneck Knitted Sweater For Men (available on Universal Traveller Official Store) offer a slim fit, and sports a soft texture with ribbed fabric. For a more oversized fit, the Half Zip Pullover (available on thisisneverthat) is super soft, and even features pockets! Be sure to include sweaters in your winter packing list for your year-end vacation to stay stylish while keeping warm.
5. Hoodies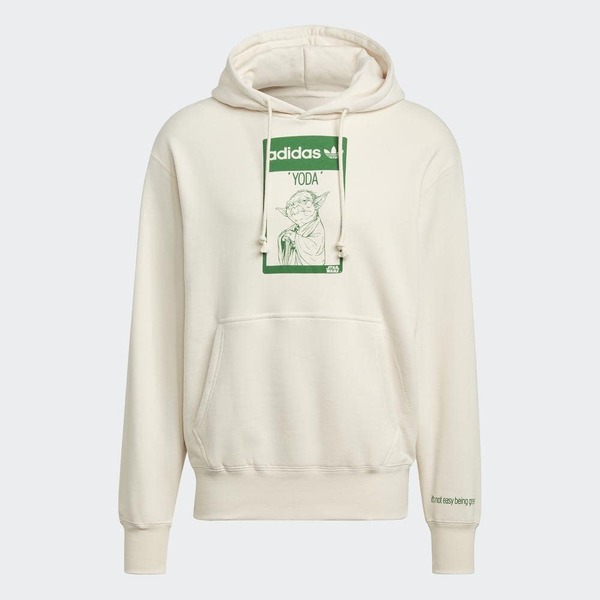 If the temperature at your holiday destination is above 15°C, hoodies are a great option to include in your winter packing list. They also come in handy if your winter coat does not come with a hood to keep the back of your neck protected from harsh winds! Those with kangaroo pockets are also great for keeping your barang easily accessible. Need recommendations? The Erigo Lavender Camouflage Hoodie (available on erigostore.sg) and the yellow House Of Smith Hoodie (available on houseofsmithofficial.sg) are quality options that offer a nice pop of colour against the snow. Yoda fans will love the adidas ORIGINALS Yoda Hoodie (available on adidas Official Store) is a solid choice that has a drawcord-adjustable hood.
6. Jeans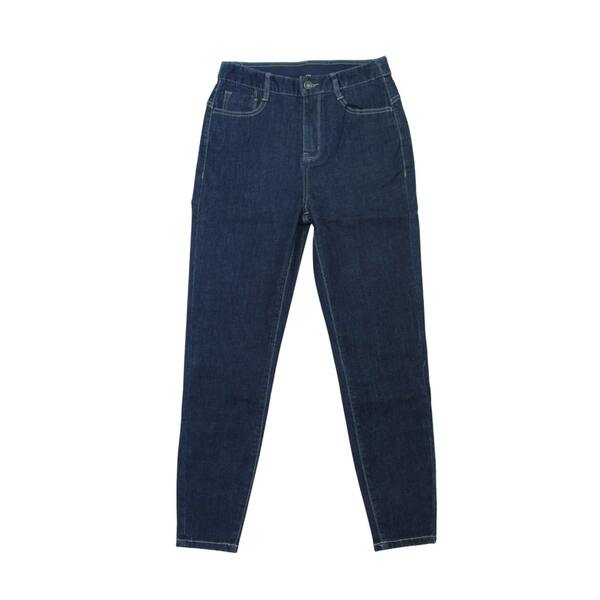 Looking for jeans for men or ladies' jeans for winter? While regular jeans will suffice with thermal wear layered underneath, you can also opt for fleece jeans if you're travelling to a country with sub-zero temperatures. For instance, this pair of Fleece Jeans (available on Maynos Accessories Store) are sleek and casual, and will look great when paired with an oversized sweater. 
7. Sweatpants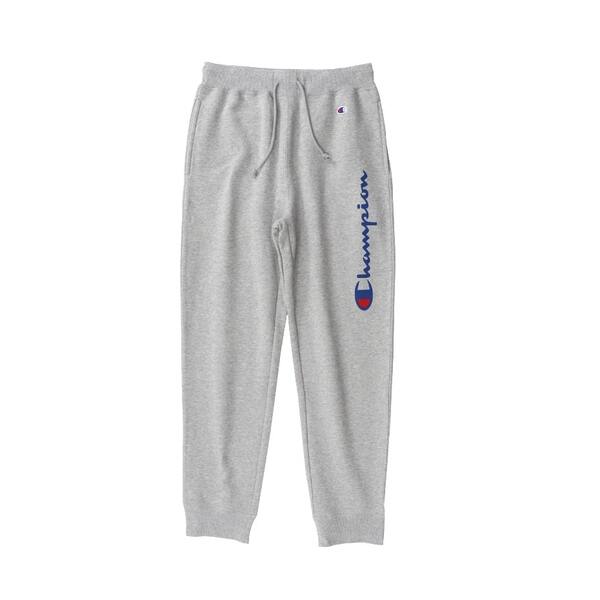 Prefer something that provides more flexibility? Sweatpants offer equal, if not more warmth than jeans during winter! Stay warm and fuzzy with sweatpants like the Champion Men's Sweatpants (available on Champion Official Store) which sports a tapered silhouette and a ribbed hem. We also love the New Balance Essentials Sweatpants (available on New Balance SG Official Store) which offers unmatched comfort and style.
8. Thermal wear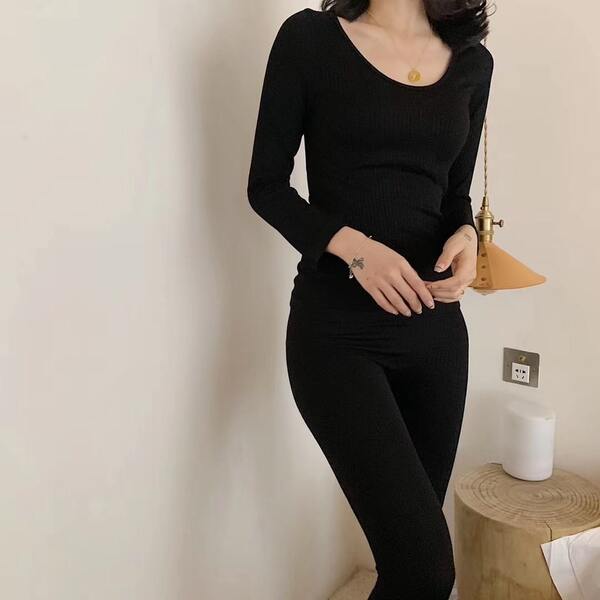 Quality thermal wear is essential for a winter vacation, so be sure to include them in your winter packing list! Also known as long johns, thermal wear is essentially elongated underwear that covers your entire body. They are typically made of cotton polyester, and help to trap body heat. The Unisex Heatplus+ Performance Thermal (available on Universal Traveller Official Store) is rated to be suitable for temperatures between -20°C and 5°C, keeping you protected even in subzero weather. It traps body heat with inner brushed fleece, and is made of quick dry material so you can wash it during vacation. The lightweight material is also important as it allows for ease of movement and easy layering.
Winter travel packing list: Footwear
Warming up the feet can quickly warm up the rest of the body, which is why winter boots are worth an investment to avoid falling sick during your vacation. Unlike regular boots, winter boots are usually lined with fleece to trap heat. Here are some winter boots options that you can consider including in your packing list for your vacation!
9. Winter boots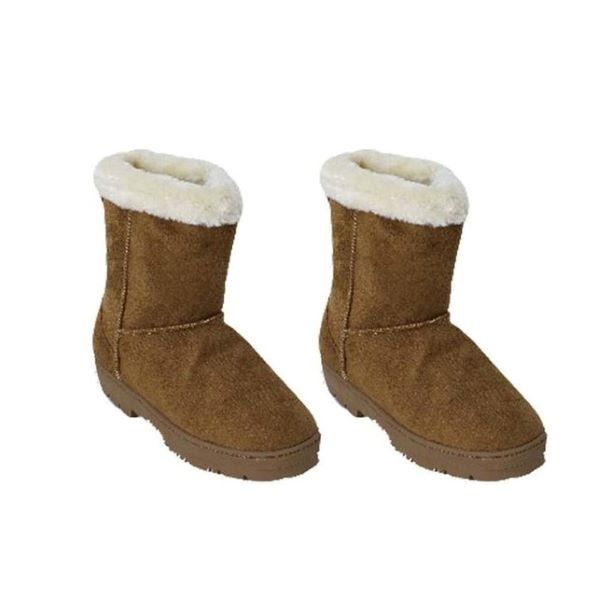 It's likely that you'll be walking a lot during your vacation, and investing in a good quality pair of winter boots will go a long way in keeping those feet comfy and warm. The Timberland Radford Waterproof Boots (available on Timberland Official Store) are made for walking – featuring a footbed of EVA-blend foam which provides high-rebound cushioning. This means you can go the distance without feeling tired, which will make your vacation more enjoyable without sore feet to complain about. Another highly recommended pair is the Universal Traveller Basic Boots (available on Universal Traveller Official Store), which sports a classic design that's easy to pair with any outfit. Walking on snow? Then these High Cut Boots (available on Universal Traveller Official Store) with good friction will prevent you from slipping!
10. Boots with heels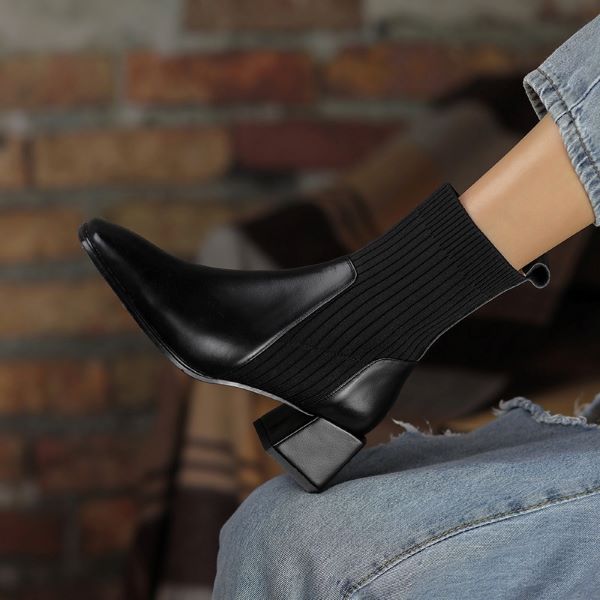 For ladies who are planning for fancy dinners during your vacation, you can include winter boots with heels in your packing list so you can dress up on those days. The IELGY Martin Boots (available on IELGY Women's Shoes Official Store) looks chic but provides warmth with its wool material that goes above the ankles. You can also consider the IELGY Elastic Ankle Boots (available on IELGY Women's Shoes Official Store) which features a back zip for easy wearing and removing. 
Winter travel packing list: Accessories
After you've prepared your garb, don't forget the accessories that keep exposed parts like your neck and hands warm. Thinking about what accessories to bring to these winter countries? Here are our recommendations on accessories that you should include in your packing list for your winter vacation!
11. Scarves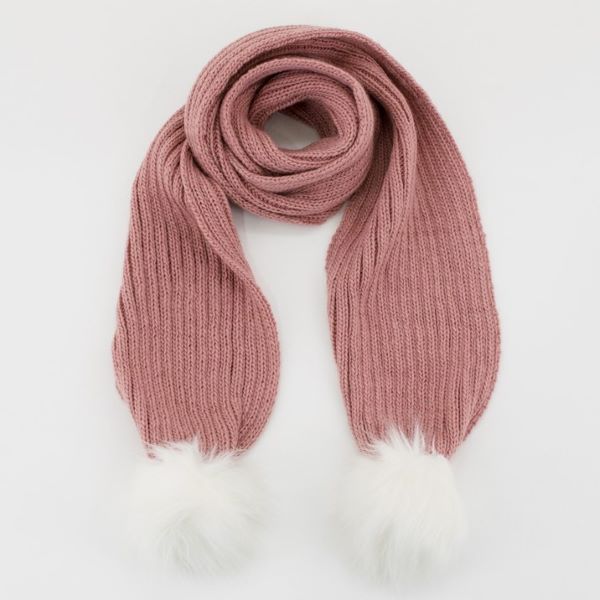 Scarves are incredibly handy during winter. Not only can you use them to cover your neck area, you can also use them to cover your face and ears. The Winter Time Ladies Acrylic Scarf (available on Winter Time Official Store) is made of bonded fabric, which is breathable and snow proof. It even comes with detachable snow skirts which allow you to change up your style from cute to classic! On the other hand, the Winter Time Men Knitted Scarf (available on Winter Time Official Store) sports a simple look, which makes it easy to match with your winter coat. 
12. Socks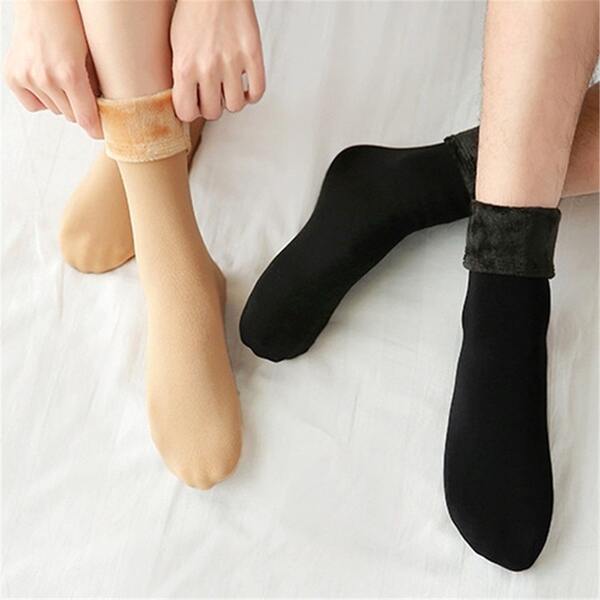 If you open your socks drawer and you can only find a bunch of ankle socks, it's time to shop for some thick, long winter socks to keep your feet warm. These Fleece Socks (available on CHRLeisure Legging Store) are made of soft fabric that is comfortable to wear. It also comes in various colours like red and green! Another quality pick is the Citrusox Knee High Wool Socks (available on Citrusox Official Store) which is odour-resistant and made of sweat-wicking fabric and wool fibre. This helps to trap air inside the socks, and stabilise body temperature. 
13. Beanies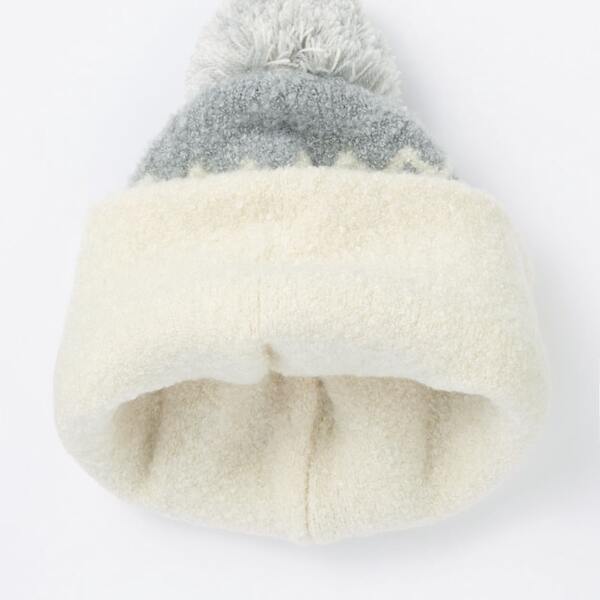 Winter vacations are the perfect time to rock your beanies which are usually too hot for the Singapore weather! The North Face Salty Dog Beanie (available on The North Face Official Store) is jersey lined to offer great warmth, and has a versatile cuffing which you can easily adjust. This MUJI Stretch Beanie (available on MUJI Official Store) couldn't be more apt for your winter vacation with its snowflake prints and soft texture, so be sure to include it in your winter packing list!
14. Gloves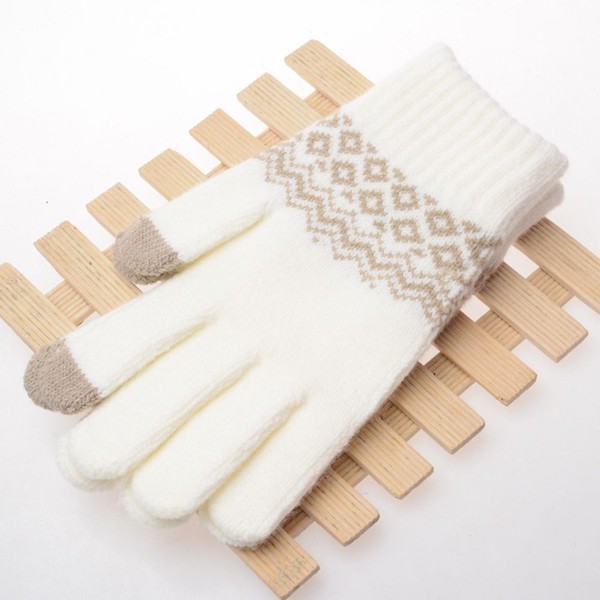 Don't forget to pack gloves along with you to keep your hands warm during your winter vacation. They are especially important if you're doing winter sports like skiing or snowboarding, as your pockets won't be an option to keep warm when you're active. We recommend the Soft Knit Touch Screen Gloves (available on mocho.sg) which your phone screens will still be sensitive to so you won't have to take them out just to answer a call. For men, these Winter Time Leather Gloves (available on Winter Time Official Store) is a great option as it is waterproof and breathable.
15. Ear muffs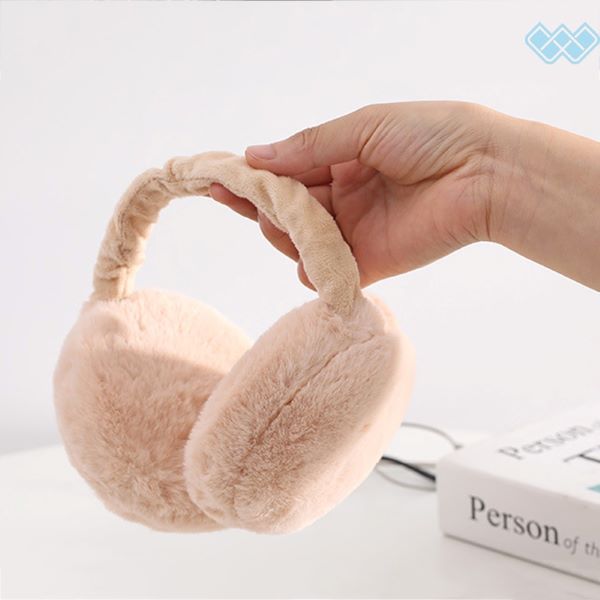 If you're not donning any headgear, we recommend bringing earmuffs along to protect your ears from the cold! The Winter Time Duck Earmuffs (available on Winter Time Official Store) sport adjustable headbands, and come with soft, breathable faux fur that keeps your ears warm! For a more understated look, go for the MUJI Collapsible Ear Muffs (available on MUJI Official Store) which is foldable and easy to carry around. 
Winter travel packing list: Heat packs
The cold can be biting even when you're armed with thick coats and quality thermal wear. But fret not, heat packs will offer the extra warmth you need. Here are different types of heat packs and hand warmers you can prepare for your winter vacation!
16. Rechargeable hand warmers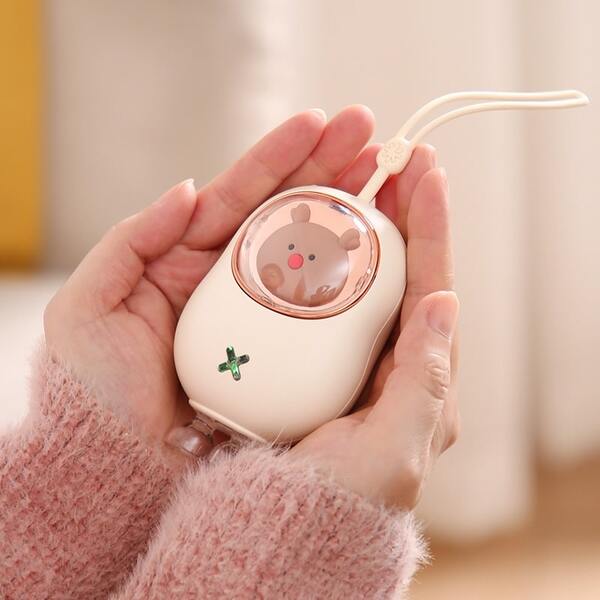 While we buy portable fans to beat the heat in Singapore, those living in cold climates rely on rechargeable hand warmers to stay comfortable outdoors. If you love cute things, you'll be delighted to know that you can find a deluge of adorable hand warmers to bring on your winter vacation! One that you have to include in your packing list is the Mini Hand Warmer (available on humidifier.sg) which fits nicely in the palm of your hand. It features a variety of designs like a reindeer, rabbit, and animal paws! 
17. Chemical heat packs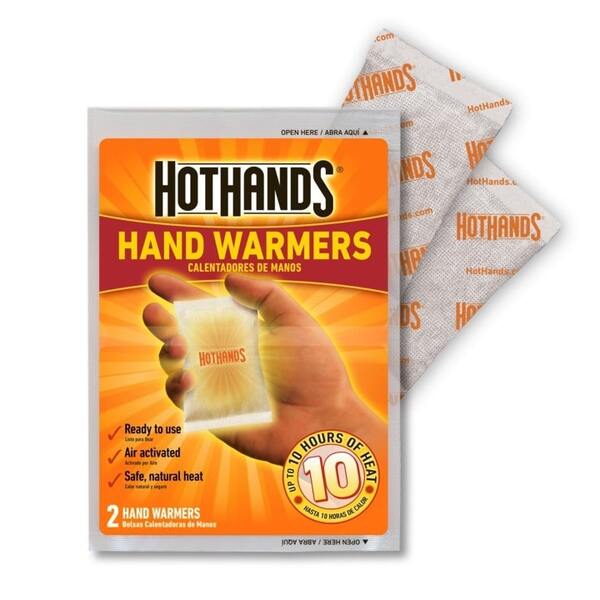 Chemical heat packs are compact, which you can easily fit in your pockets so your hands can get a nice 'defrost' when you reach in. They are air activated, just shake or rub them for a few seconds for them to heat up. We recommend getting adhesive options so you can stick them in between your clothes or in your pockets for extra warmth! The Winter Time Chemical Warmer (available on Winter Time Official Store) includes different sizes for your hands, feet, and body. 
Winter travel packing list: personal care essentials
Besides keeping warm, it's also important to stay moisturised given how dry the winter season is. This is especially  so for Singaporeans, as our climate is humid all-year-round, which makes it harder for our skin to adapt to the dry weather. Here's a list of essentials to include in your packing list for your winter vacation!
18. Cleansing milk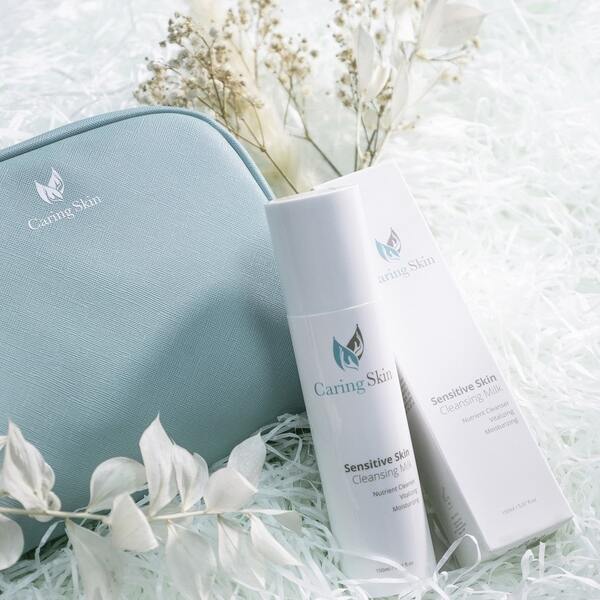 For cleansers, we recommend using a cleansing milk for winter as they are formulated to add moisture to your skin. This helps to protect your skin barrier, and hydrate the skin instead of stripping its natural oils. Top-rated cleansing milks include the Caring Skin Cleansing Milk (available on Caring Skin Official Store), winner of Best Professional Skin Care and Best Facial Cleanser at the Beauty Insider Awards in 2021. It includes active ingredients like aloe vera and witch hazel which soothe and nourish the skin, while cleansing it of impurities. We also highly recommend the Avene Milk Cleanser (available on Avene Official Store) which removes makeup as well!
19. Moisturiser for face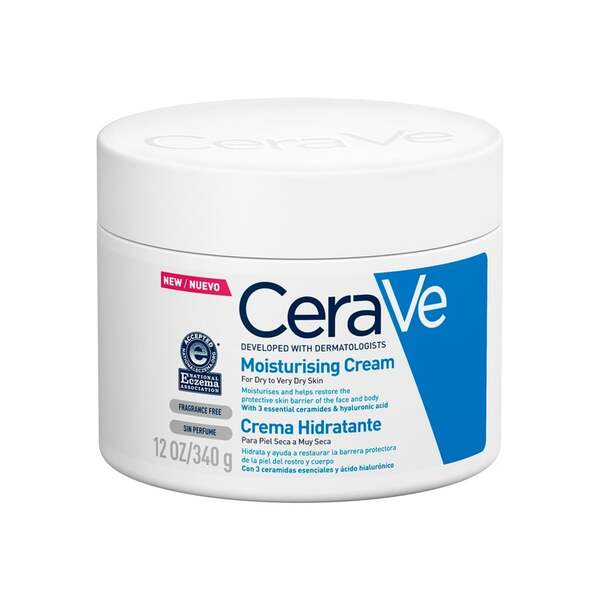 While gel-type moisturisers may work best in humid conditions in Singapore, they may not offer enough moisture during winter. It would be better to use a rich, cream-based moisturiser to keep your skin supple during your winter vacation! Wondering what to include in your packing list? You should definitely consider the Cerave Moisturising Cream for Dry Skin (available on First Few Years Official Store) which gives your skin a boost of hyaluronic acid and ceramides to stay hydrated. The belif The True Cream Moisturising Bomb (available on belif Official Store) is another great option as it is formulated with comfrey leaf, which promotes skin renewal. 
20. Sunscreen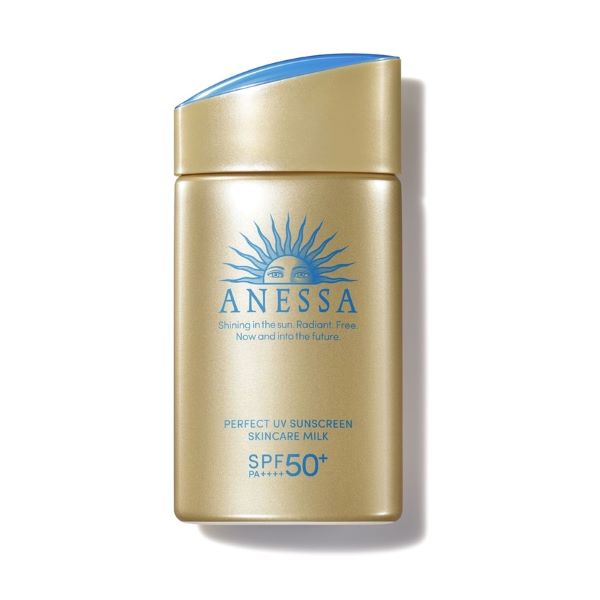 It may feel like the sun isn't as glaring during the winter compared to summer, but it is still crucial to apply sunscreen daily to protect your skin from harmful UV rays. In fact, according to the Skin Cancer Foundation, UV radiation increases by 5% with every thousand feet above sea level. Therefore, if you're doing winter sports like skiing or snowboarding, sunscreen is a must! The best sunscreens in Singapore include the ANESSA Perfect UV Sunscreen Skincare Milk (available on Welcia-BHG Official Store) which offers SPF 50+ and PA++++. It is also hydrating and waterproof, which is perfect for travelling during winter.
21. Lip balm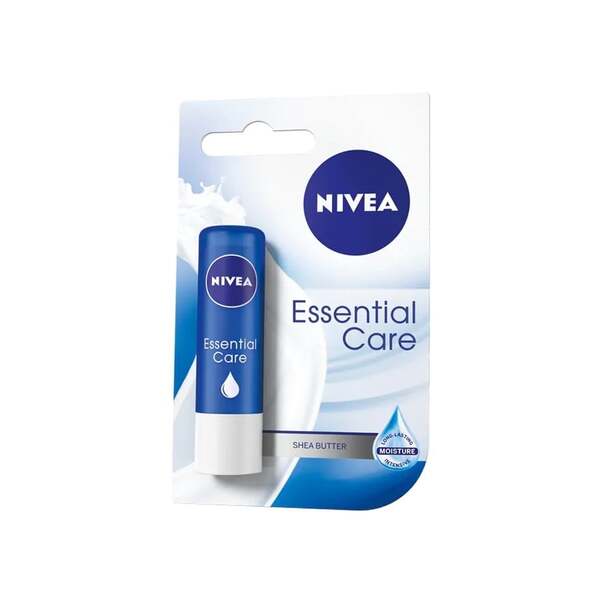 To prevent chapped, flaky lips, lip balms are a must-have in your winter packing list! We recommend getting one with SPF to protect your lips from UV damage as well. The Nivea Lip Balm (available on Nivea Official Store) comes with SPF 30, and is formulated with sunflower extract to protect the lips from moisture loss. If you are prone to getting severely chapped lips, bring along the Dermal Therapy Lip Balm (available on Dermal Therapy Official Store) which is enriched with paw paw, an ingredient that soothes and relieves dryness.
22. Body lotion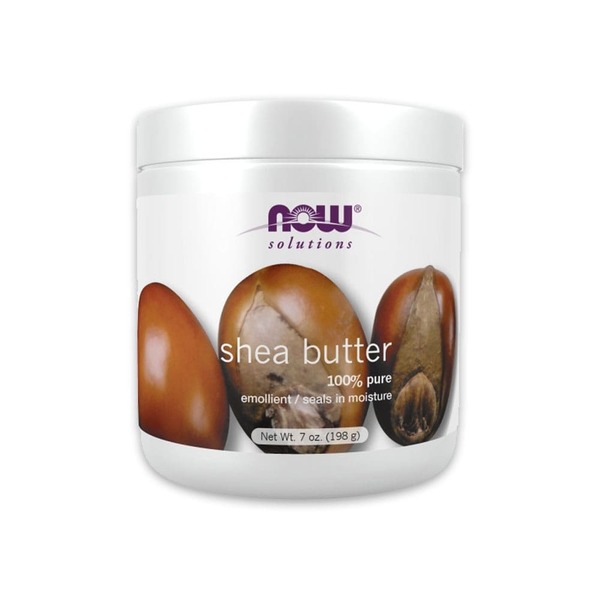 The winter climate can easily lead to a cold rash, which is not what you want to deal with during vacation. Therefore, include one of the best body lotions in your packing list for your winter vacation to keep your entire body supple and moist. Look out for body lotions with shea butter, such as the NOW Solutions Shea Butter (available on Now Foods Official Store) which features a luxurious, rich texture to moisturise skin. Alternatively, the Nivea Body Creme (available on Nivea Official Store) is compact and easy to carry for travel, and can heal dry heels and elbows as well. 
23. Hand cream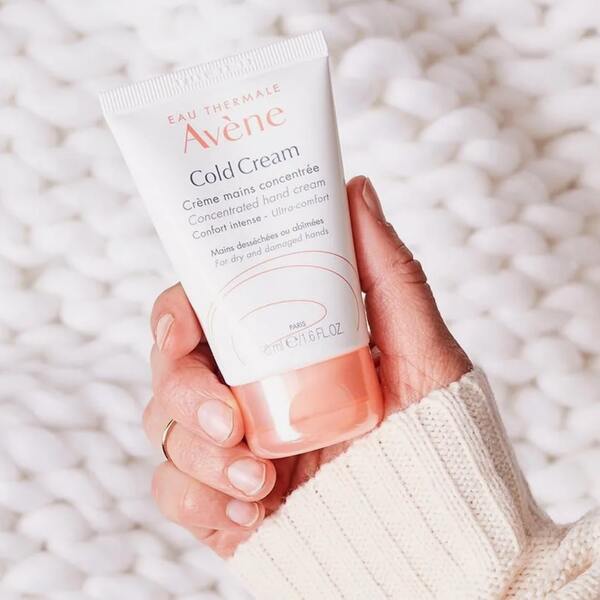 A good quality hand cream is also essential to bring for your vacation, as your hands can get easily dehydrated not just from washing, but also from the dry climate. Keep them well nourished with the Avene Cold Cream Concentrated Hand Cream (available on Avene Official Store) which contains sucralfate which restores and facilitates skin renewal. It is also effective on dry, cracked heels and elbows. Another hand cream to consider is the Aesop Resurrection Aromatique Hand Balm (available on Cosmede Official Store) which is rich in skin-softening emollients to boost moisture.
Enjoy your snowy holiday with our winter travel packing list
From winter coats to scarves and gloves, stay warm and fuzzy during your vacation by preparing all the essentials for your winter packing list! For more ideas on what to bring for your vacation, browse our travel essentials guide. Don't forget to check out our list of best carry-on luggage and best luggage in Singapore as well!