Find it difficult to get your forty winks on a flight? It may be due to the lack of a proper travel pillow! In fact, the best travel pillows will support your head, neck and chin so you don't end up knocking and hurting yourself while sleeping in a moving vehicle. Don't let the hefty price tags put you off this travel commodity though! Here are some of the best travel pillows according to varying budgets so you can see what the fuss is about yourself!
Best travel pillows below $10
1. Trtl Pillow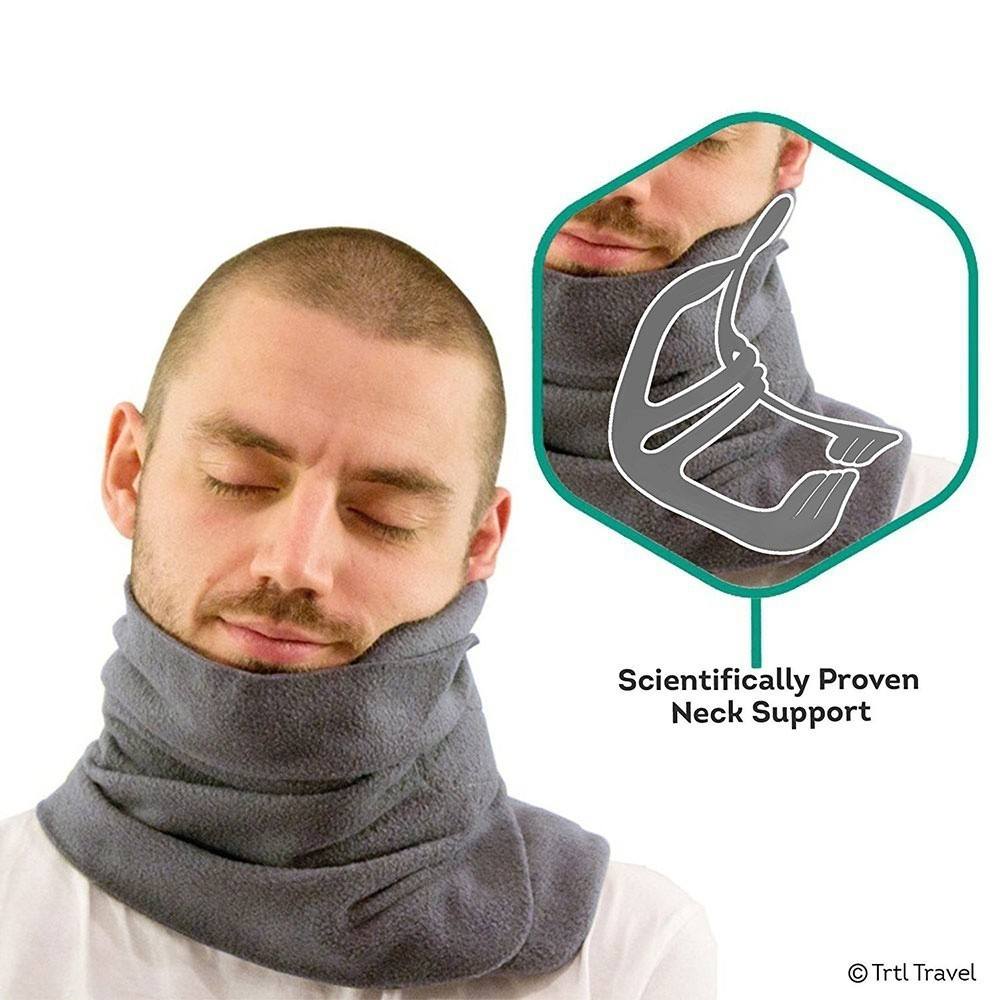 The Trtl Pillow (available on zoukai.sg) is made of super soft fleece and looks well… like a neck brace. But if you look past that and its seemingly meagre features, it's in fact, one of the most innovative and best travel pillows to have graced the market.
The Trtl (pronounced 'turtle') Pillow includes a few stiff ribs under the cloth on one side that can be placed wherever your head tends to loll over at — on the left, right or even under your chin. Once you've positioned it, simply velcro on the other end of the scarf and you're ready for dreamland. The Trtl pillow has been mechanically engineered and scientifically proven to provide head and neck support in an ergonomic method. At less than 230g, it's light enough to slip into your carry-on bag for both short and long-haul flights and can be thrown into a washing machine whenever you feel like it! However, one downside is that it may not always work for those who tend to shift positions in their sleep.
2. Inflatable Neck Pillow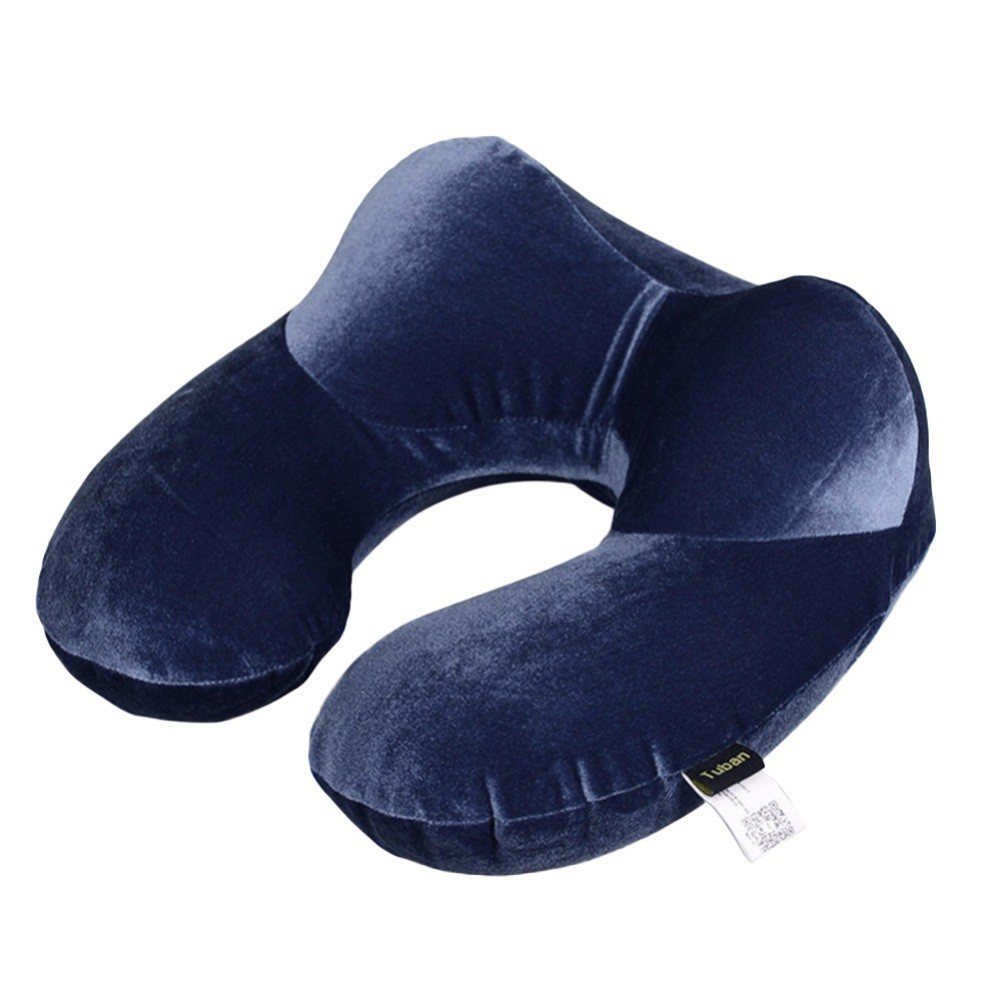 If you want a low-cost, U-shaped travel pillow option, consider getting this Inflatable Neck Luxury Pillow (available on shoplara). You'd appreciate its raised arched neck support that keeps your neck in an upright position while still providing sufficient cushioning. Don't fancy travel pillows to be too hard? Simply control the firmness when inflating the pillow and set it to your individual preference.
Pack it into the handy, lightweight packsack when not in use and remove the soft velvet pillowcase for washing.
3. Inflatable Outdoor Pillow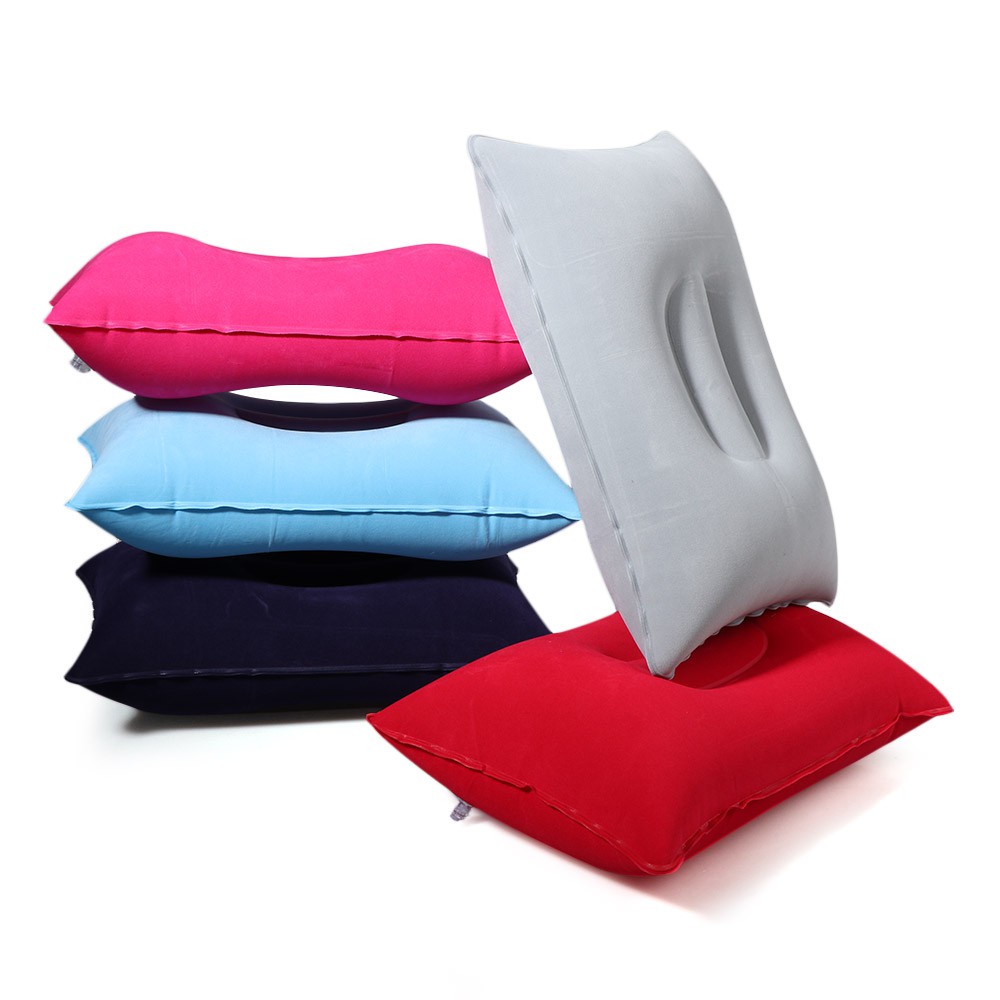 Travel pillows do not always have to adhere to the ubiquitous U-shape design. This inflatable outdoor pillow (available on mayshow.sg) is great for sleeper train rides. Simply, blow this pillow up and sink into it for a night of deep sleep.
The concave design will ensure that body weight is evenly distributed, reducing the chances of waking up with a stiff and sore neck. Pick your favourite colour and say hello to a new type of travel comfort today!
4. Foldable Body Pillow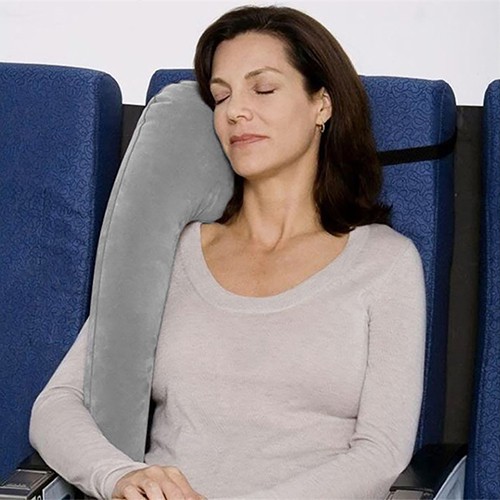 The best travel pillows most often also have interesting and unique designs and this is certainly the case for Foldable Body Pillow (available on bakilili.sg). It wraps around the entire torso, giving support to not just the neck and head but also your back and shoulders.
To set it up, simply sling the tether to the back of the seat on and settle into your preferred sleeping position. Though it might draw some looks from fellow passengers, we wouldn't let it deter us. Simply fold it up the next morning and you'd be as fresh as a daisy to start the day.
Best travel pillow below $20
5. Miniso Hooded U-Shaped Pillow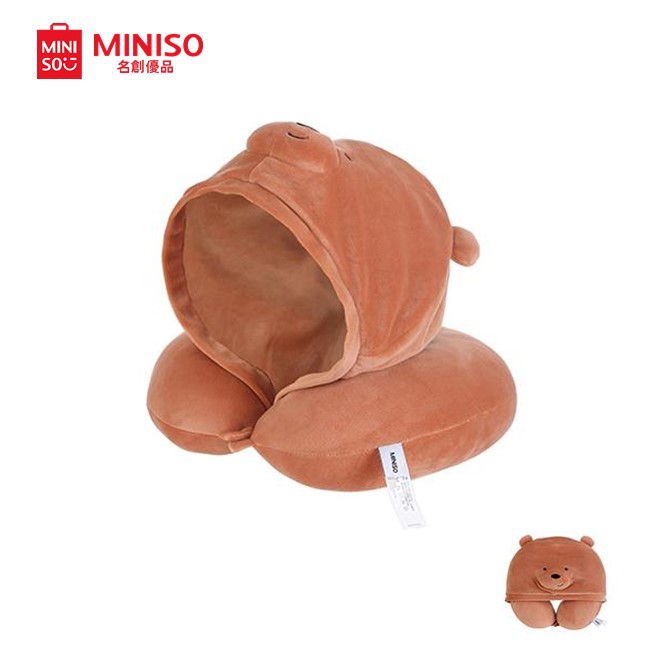 Get uninterrupted sleep with this cute Miniso We Bare Bears Hooded U-Shaped Travel Pillow (available on Miniso Singapore Official Store). We love that it comes with a hood so you can escape into a recluse and avoid small talk with your travel neighbours. The ergonomic design and polyester fibre make it a comfortable travel pillow to wear on the road or in the air while the cute design will surely win the hearts of your kids too!
The only downside we see is that it isn't inflatable. But we'll look past that as it definitely adds a nice touch when hung onto to your luggage bag!
6. Aubergine Pillow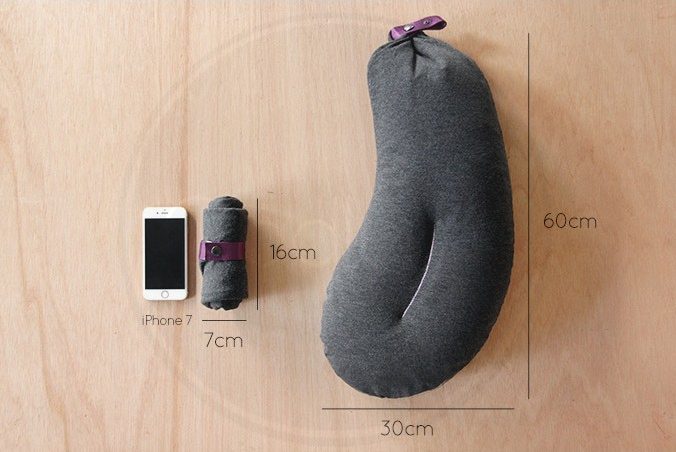 Don't be quick to dismiss this brinjal shaped travel pillow. Created by three local university students, the contours and well-placed dimple on the Aubergine Pillow (available on GLADLEIGH) will protect the head and prevent it from lolling sideways uncomfortably.
You'll be glad to know that the Aubergine Pillow is inflatable so you don't have to worry about carrying this lump while travelling. Its unique design makes it one of the best travel pillows for plane commutes, long bus journeys or for a short after lunch nap…just be sure to set an alarm!
Best travel pillows below $30
7. Xiaomi Mijia Leravan LF Neck Pillow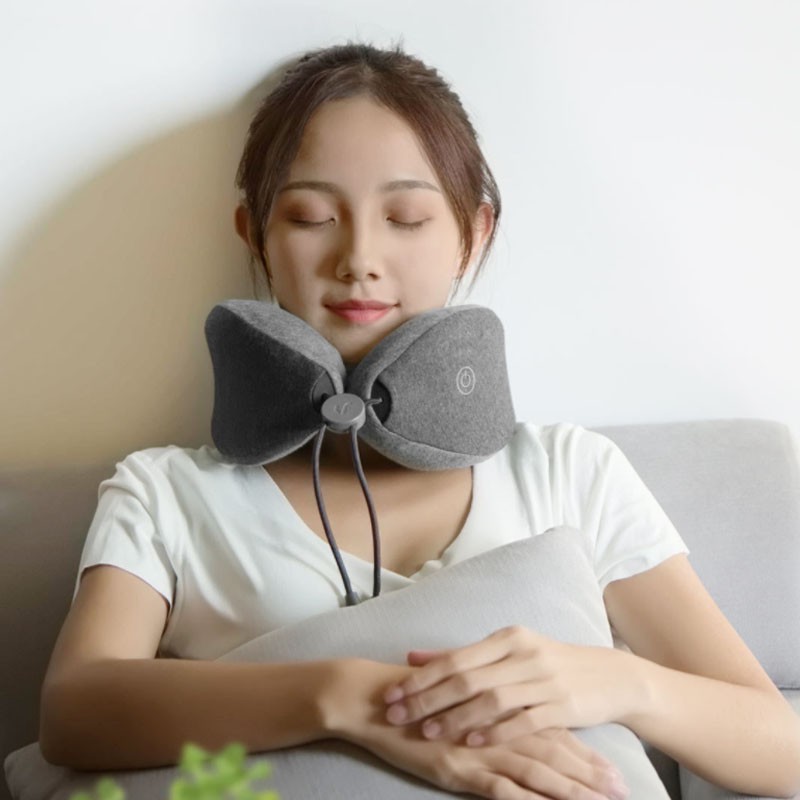 Mi's revolutionary tech products have permeated almost every area of our daily lives and it's no surprise then that they have innovated one of the best travel pillows to do more than just support your head. The Xiaomi Mijia Leravan LF Neck Pillow (available on HM MI Shop) is a two-in-one neck pillow and massager. Operated on 2 AA batteries, simply toggle between the settings when you need a neck massage to relieve stress and switch it back to sleep mode when you feel relaxed.
This high-density memory foam pillow is made of Peru cotton that's skin-friendly, breathable and has anti-bacterial properties. It also features adjustable straps and a unique self-locking magnetic strap that can be fixed and undone easily.
8. Ogawa Plush Pillow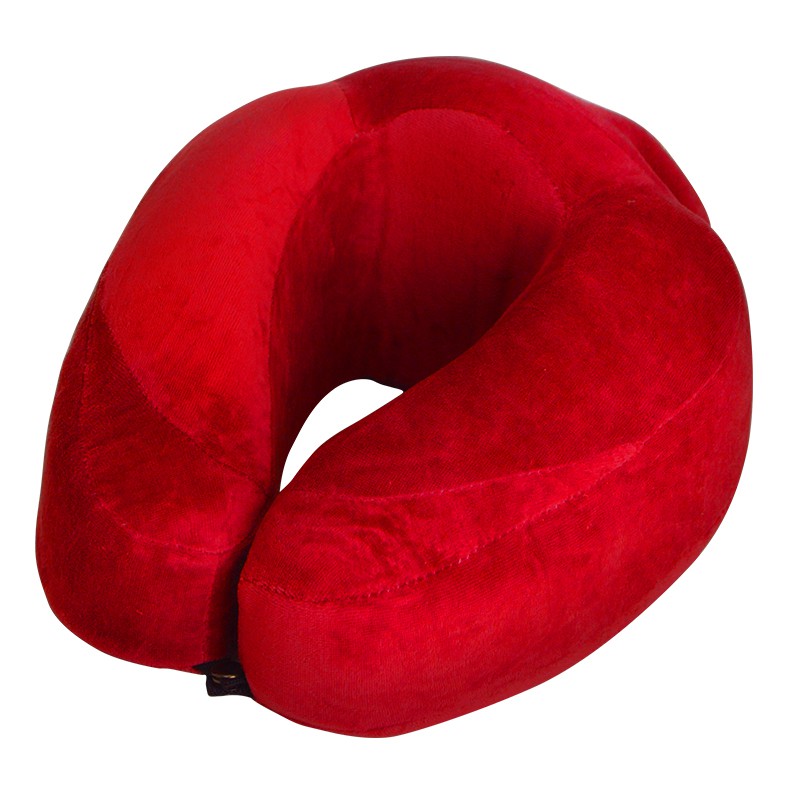 If you want something compact and portable without having to inflate it, then you'd love the Ogawa Plush Travel Pillow (available on ogawasg). All you have to do is simply take it out of its pouch and put it around your neck. The soft-velvety exterior fabric contours your neck and cushions it for those long travel commutes. Once done, simply fold it back into the pouch and slip it into your carry-on or sling it around your shoulders! It's one of the best and chicest memory pillows to buy without breaking the bank.
Best travel pillows below $100
9. Cabeau Evolution S3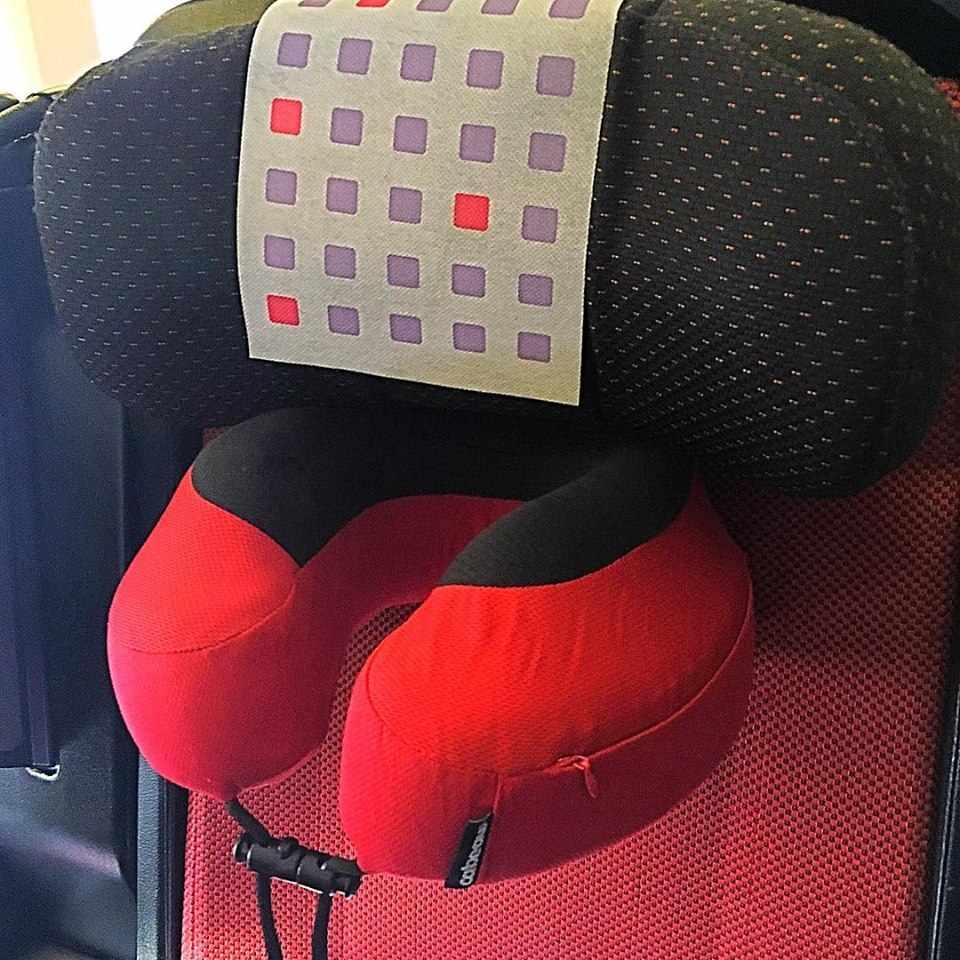 If you don't mind forking out some extra cash, the Cabeau Evolution S3 Memory Foam Pillow (available on Green Point Outdoor) makes it worth your money at $64.74! Its 360-support, quality memory foam and portability make it one of the best travel pillows on the market. The pillow's raised sides mean your head will get the support it needs the minute it rolls out of position.
Assume bulky means warm? Think again. The Cabeau Evolution S3 is made from a breathable fabric and won't be leaving you hot and stuffy. It also has an attachable seat strap that can be tied onto the seat. The exterior cloth can also be removed and machine washed. Need we say more — we don't think you'll ever have a sleepless flight journey again with this travel pillow!
10. Bcozzy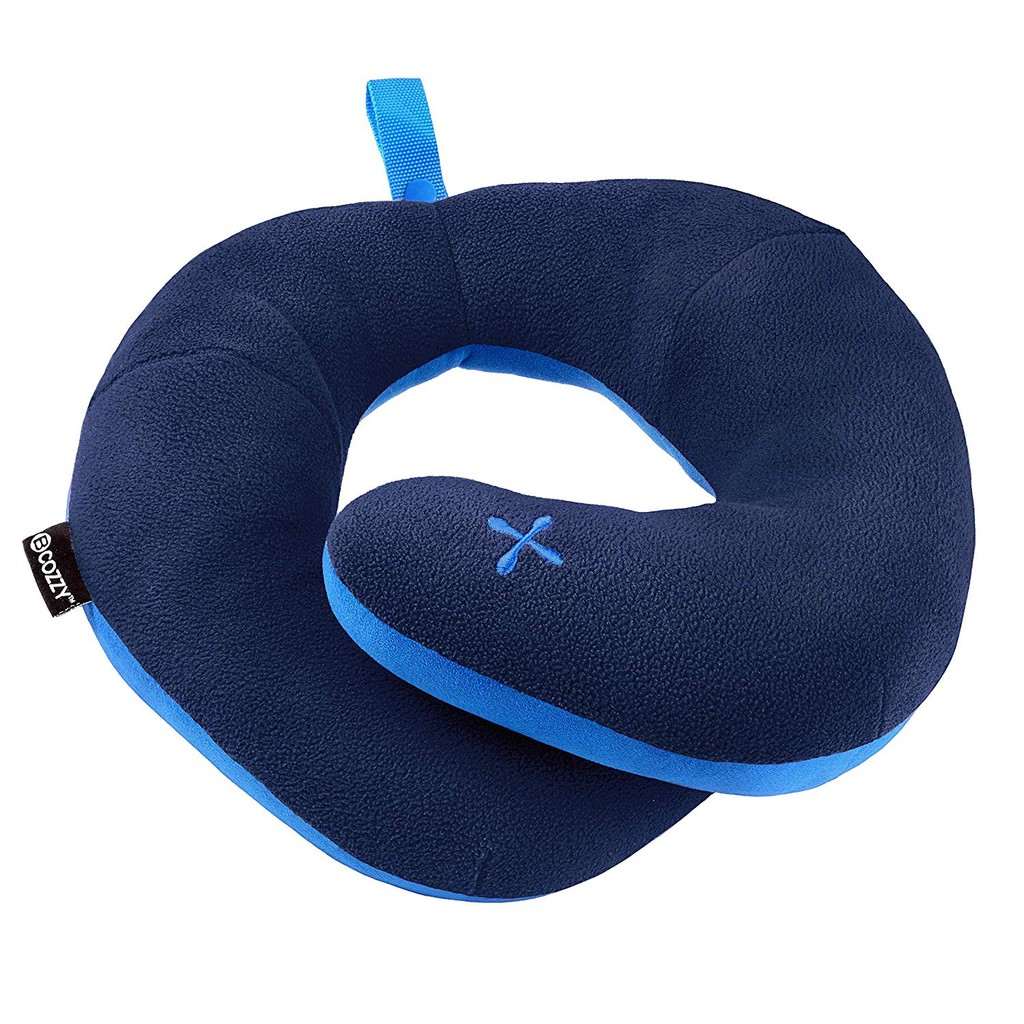 We understand if you're feeling a bit intimidated by the hardy looking memory foam pillows above. If you prefer something softer and more flexible, then turn to Bcozzy's Chin Supporting Travel Pillow (available on Munstermind). This is one of the best travel pillows for both kids and adults as the overlapping ends can be adjusted to create different support heights. It's also perfect for side and front sleepers and can protect your head and support your chin when you doze off.
The pillow itself is made from high-quality polyester fibre, lending it a soft and cushion-like texture but yet providing enough support. The pillow is also machine washable and has a strap to tie to your luggage or hiking backpacks.
We hope one of these best travel pillows fits your budget and you'll enjoy restful sleep whenever and wherever you're commuting to! Often seem to forget one thing or another while packing for a vacation? Tick off these must-have travel essentials in your carry-on. Already own a good travel pillow but have nowhere to travel too? Plan for the remaining long weekends of 2019 — there aren't many left!
---
New to Shopee? Get $7 off (min. spend $15) with code*: FLYSLEEP
*TNC Applies. Valid for new users from 25 Nov to 2 Dec only.