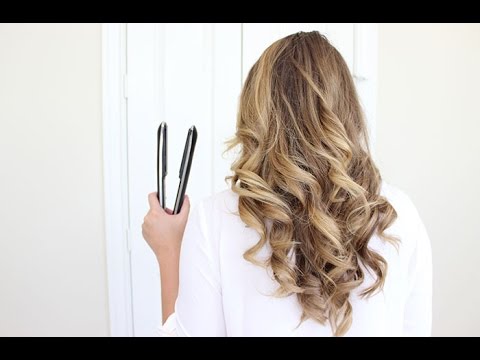 They say, investing in your hair is key because it's the crown that you never take off. But that doesn't mean you have to spend hundreds of dollars at hair salons. With our list of hair curlers in Singapore, you can get the best locks for any occasion!
Home-friendly hair curlers
1. LCD Titanium Automatic Magic Hair Curler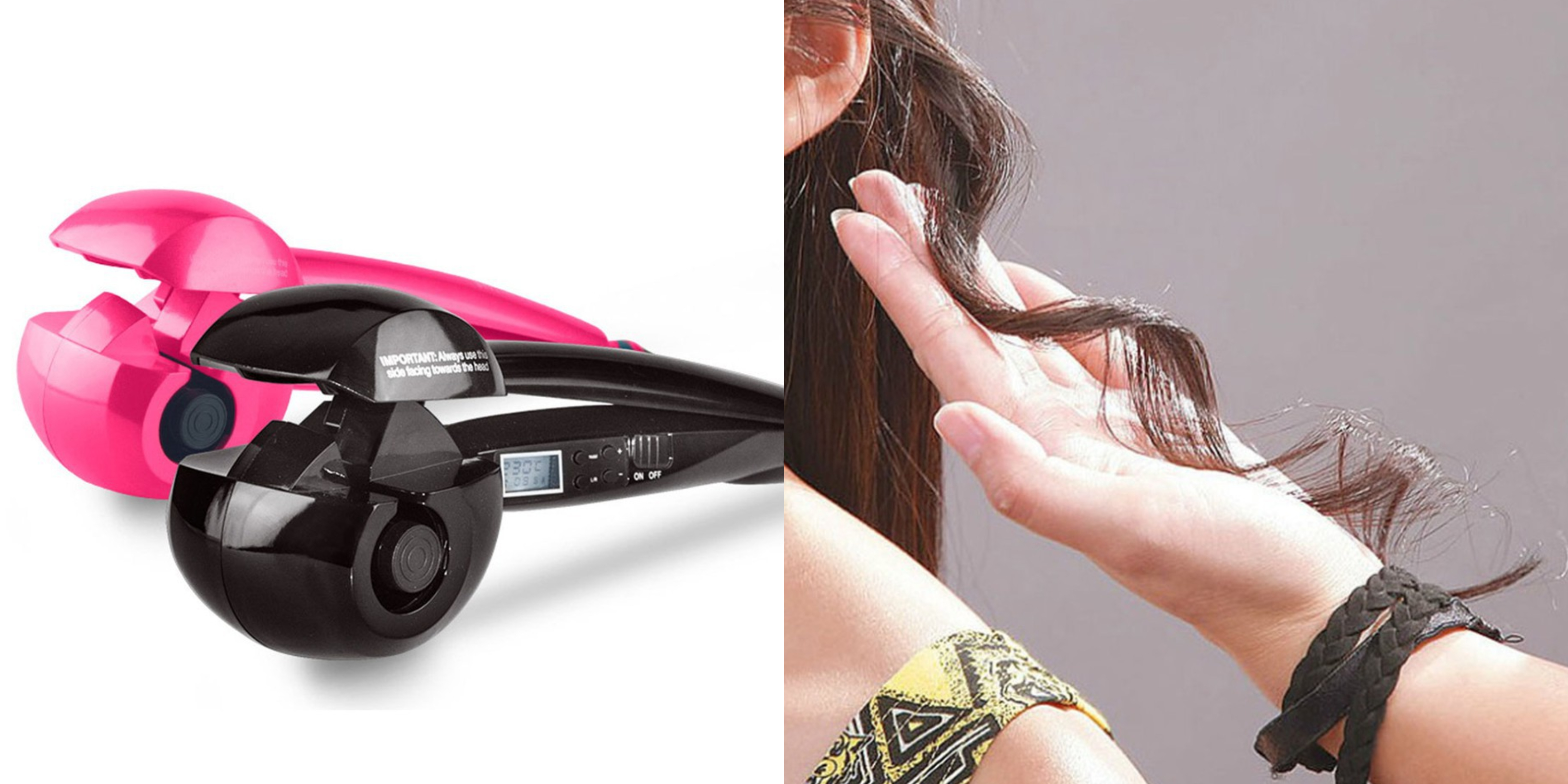 If you find curling your hair a hassle, the
LCD Titanium automatic magic hair curler
(available on
yhttech.sg
) is a convenient and quick way to achieve those wavy locks! This product features a 4-option timer setting spanning between 8 to 15 seconds so you can get more defined curls as you move along.
This hair curler works best on straight hair and 'stamps' an outline of the waves onto a strip of hair, leaving you with tight waves that you can tousle afterwards. Remember, prepping your hair is key — spray on some
Art Naturals thermal hair protectant
(available on
Souby
) to protect against the curler's heat!
2. Pritech Automatic Hair Drying Straightener-and-Curler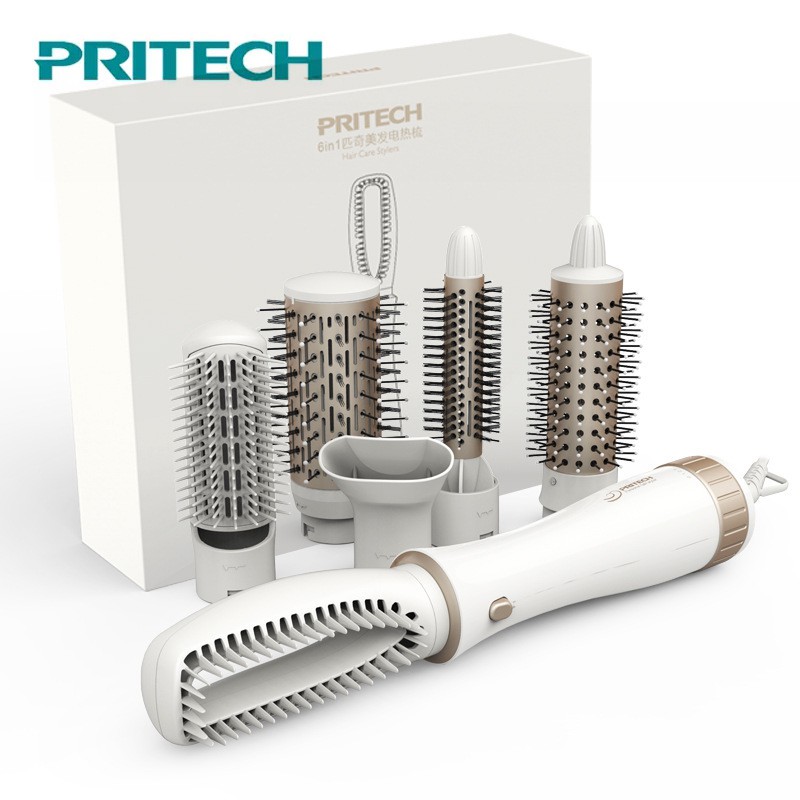 Every second spent getting ready in the morning boils down to efficiency. Because of this, styling hairs with hair curlers may be a big no-no for the time-pressed Singaporean. With the
Pritech automatic hair drying curler
(available on
PRITECH Official Store
), you can dry
and
style your hair. It also comes with a range of heat levels so you can dry your hair at a safe temperature and minimise damage to your locks!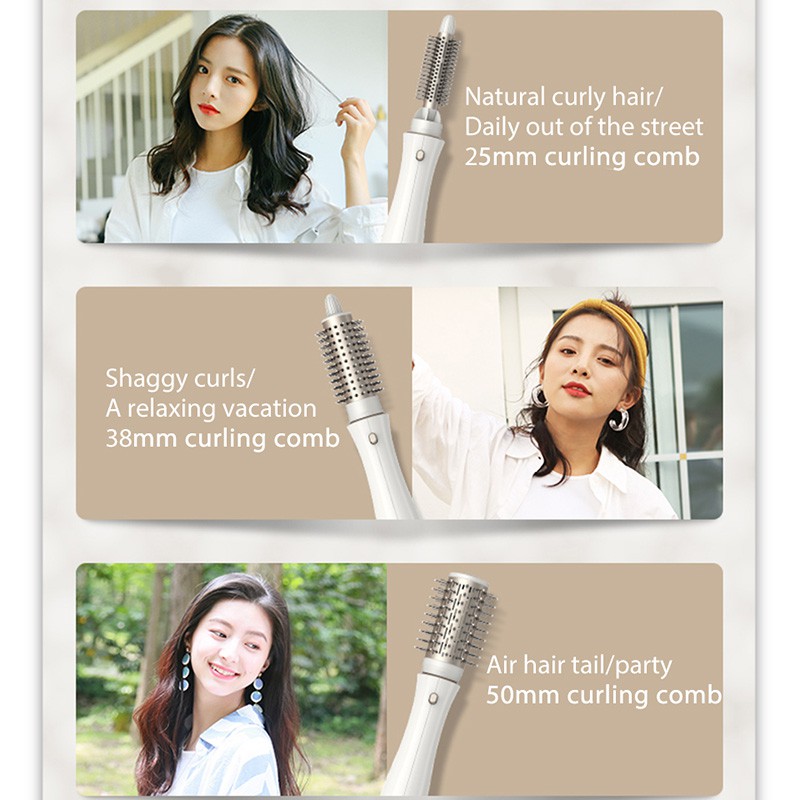 Achieve natural and loose waves with the Pritech hair drying curler! If you're not keen on spending too much time styling your hair, achieve effortless beachy waves with this hairdryer plus curler; a great choice especially for the hustling girl boss.
3. LCD Adjustable Hair Curling Wand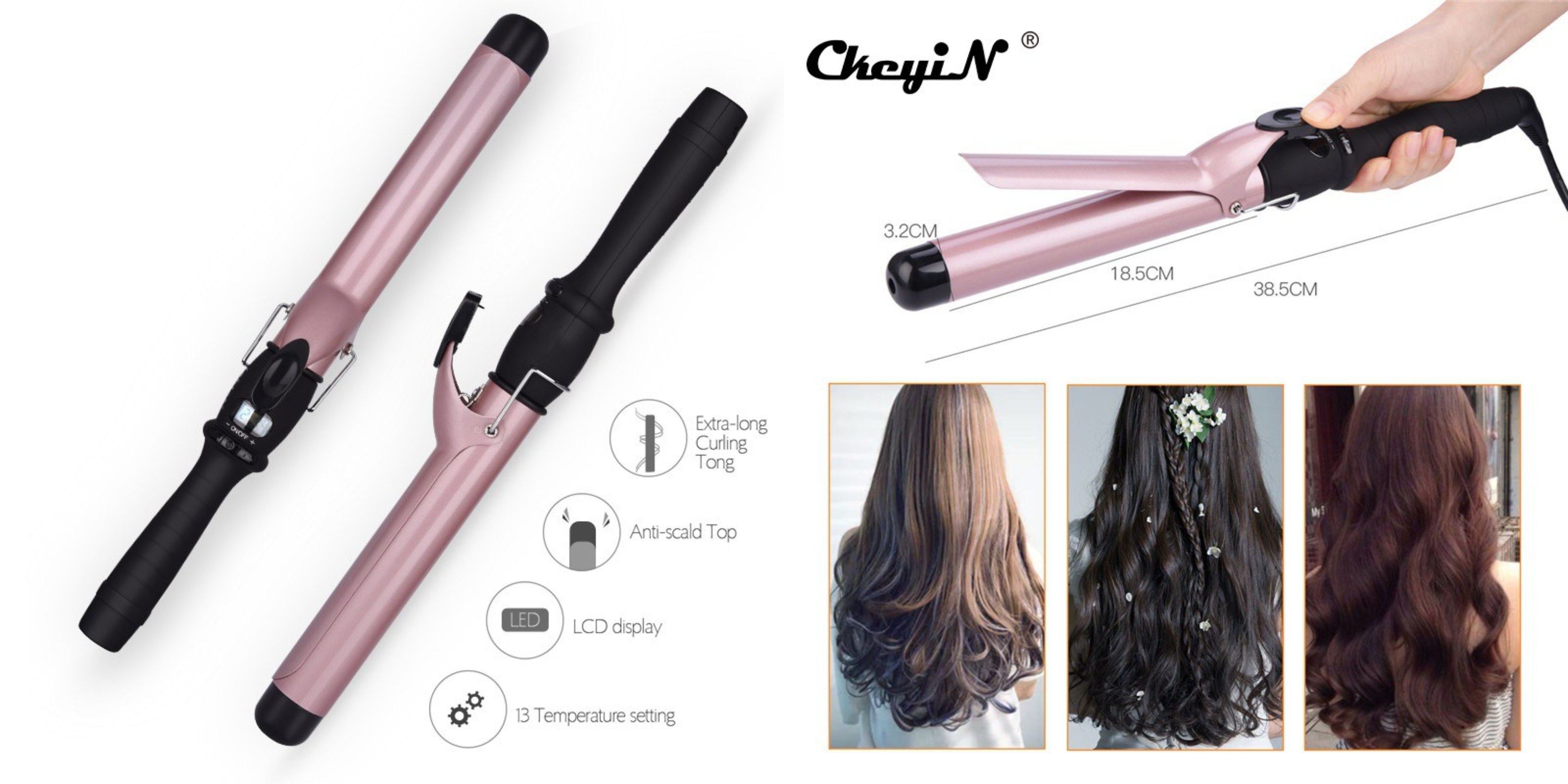 Calling all long-haired beauties, this is the curling iron for you! Ever ran out of wand space whenever you're curling your hair? Well, the
LCD adjustable hair curling wand
(available on
CkeyiN Beauty Home
) is perfect for accommodating extra-long hair. This hair curler's curling tong can be extended to create more room when needed. Its tongs are also made of Tourmaline ceramic material to reduce hair moisture from being stripped when heat is applied.
With 13 different temperature settings, switch up your daily look with loose waves or tight spiral curls depending on your mood! This device also has an LCD screen so you can monitor its temperature to prevent excessive exposure to heat. You don't have to worry about scalding as well because of its built-in anti-scald top!
4. Pritech 3-Barrel Ceramic Curling Iron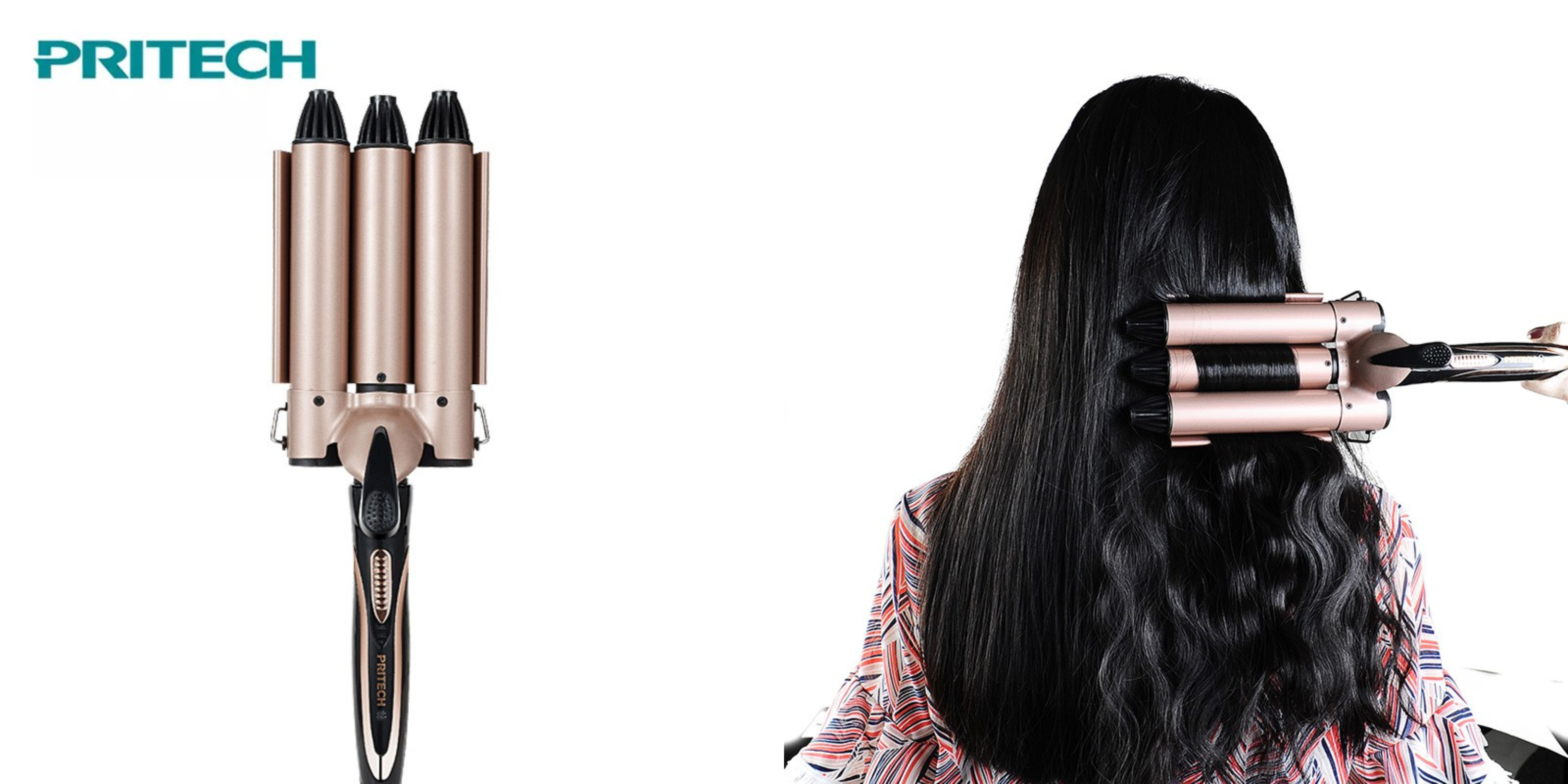 Usually, the bigger the wave, the greater the volume. If big waves and large volume is what you're going for, this
Pritech 3-barrel hair curling wand
(available on
PRITECH Official Store
) will do just the job.
This product is suitable for those with long and thick hair and is the secret
hair tool
for achieving K-beauty "Mermaid waves". Mermaid waves feature consistent "S" waves that start from near the crown and cascade to the ends of the hair. Inspired by your K-pop idol's Mermaid wave hairstyle? This unique hair curler in Singapore is the one to get!
5. Vodana Korean Curling Iron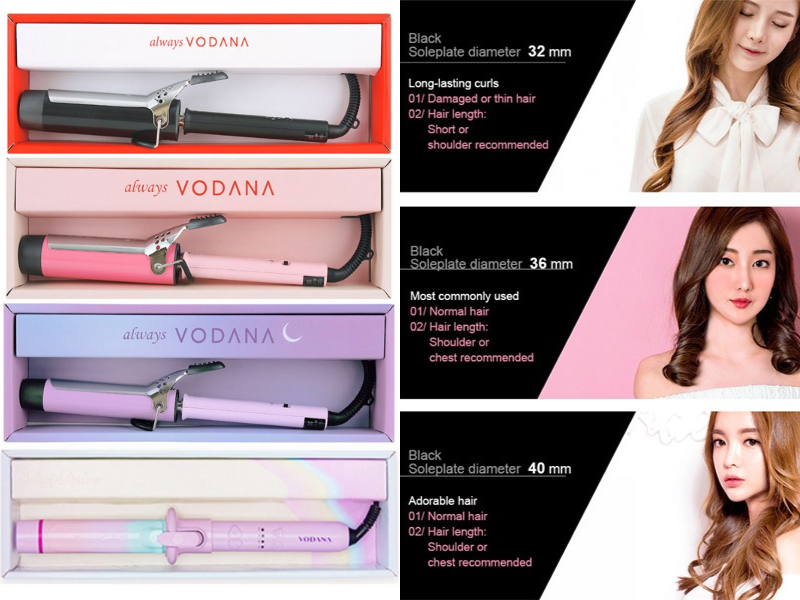 All K-beauty enthusiasts gather round! The
Vodana Korean curling iron
(available on
todaytwoj.sg
) is the top-selling hair-styling tool in Korea! With a ceramic-coated iron barrel, this curling iron is great for achieving the sought-after Korean idol curls without damaging your hair with the heat. It heats up instantly so you can start twirling those locks without wasting any time! Style your K-beauty-inspired hair with this Korean hair curler in Singapore today!
Travel-friendly portable hair curlers
6. Pritech Wireless USB 2-in-1 Hair Curler And Straightener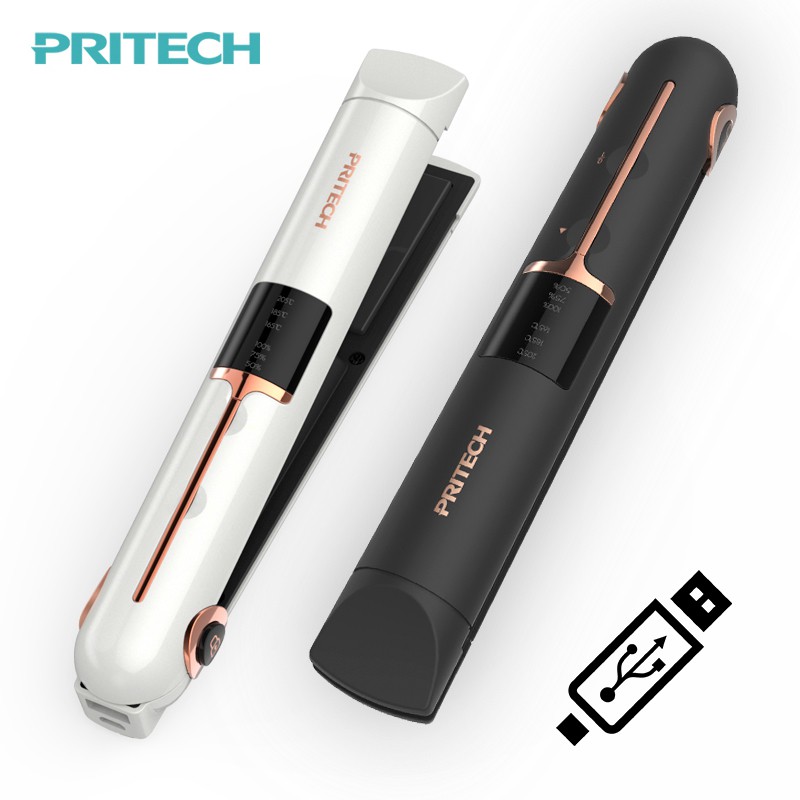 With the
Pritech wireless USB 2-in-1 hair curler and straightener
(available on
PRITECH Official Store
), you can bring your hair curler with you anywhere in Singapore! Say goodbye to tangly electric wires and say hello to an effortless curling experience. This curler comes with a USB charging port to charge your
smartphone
too.
Did you know that you can achieve curls using a hair straightener? Take a look at the tutorial above to learn how to turn your sleek straight hair into luscious waves. The best part? With the Pritech 2-in-1 hair curler and straightener, you can always go back to where you started by straightening your hair if you mess up! This is truly one of the most convenient and versatile hair curlers in Singapore.
7. Portable Wind-Spinning Hair Drying Curler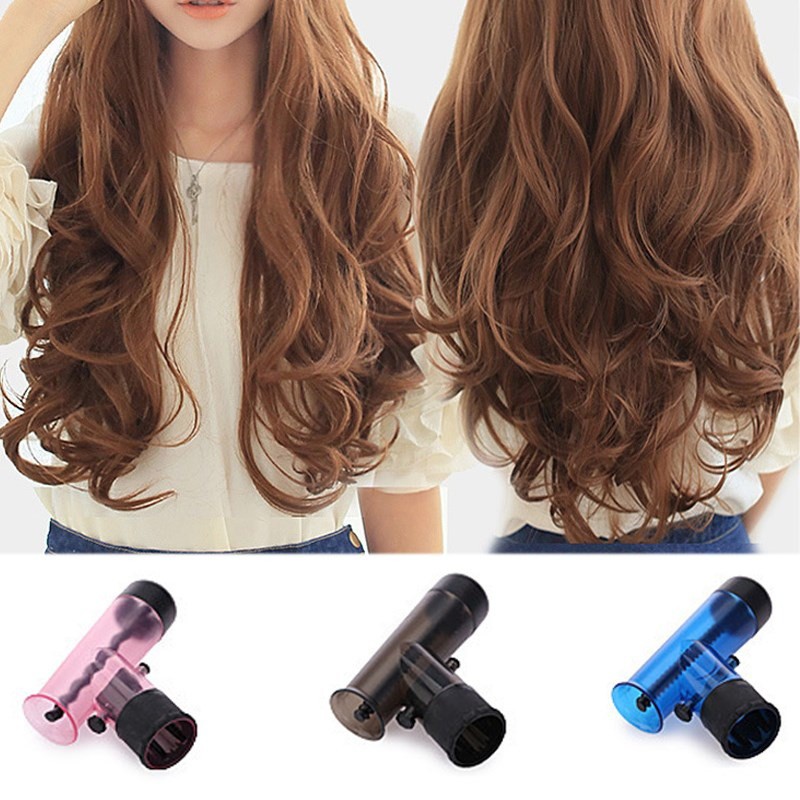 This unique
portable wind-spinning hair drying curler
(available on
Warm Station
) curls your hair by twirling them vigorously as they are blown dry! This was inspired by a viral video hack where a girl made a clever use of physics to blow-dry sections of her hair in a bottle using a hairdryer. This resulted in wavy locks, which is pretty much what this product does as well. Place sections of damp hair in the tube and turn the hairdryer on, the hair will spin and twirl as it dries and
voila
, you now have natural, loose curls!
8. LCD Unix Korean 2-in-1 USB Hair Curler And Straightener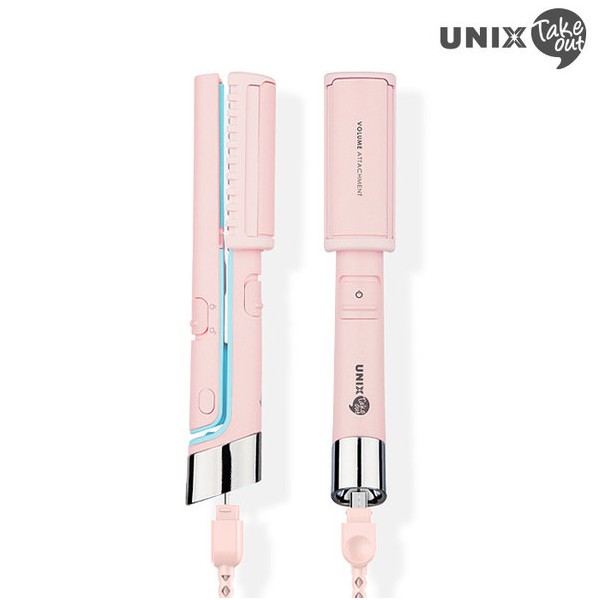 Another K-beauty best-seller is this
LCH Unix 2-in-1 USB hair curler and straightener
(available on
LCH Store
) from Korea. Its compact size makes it portable and convenient to carry around on travels and daily outings! The product is able to create the popular Korean "C" curls and also provide ample volume to the hair. "C" curls refer to curls where the ends of the hair curve inwards towards the face in a "C — making one appear more feminine. The heating plate is coated with ceramic to minimise damage to the hair.
Heat-free, natural hair curling methods a.k.a "Overnight Curls"
9. Velcro Hair Curling Magic Sponge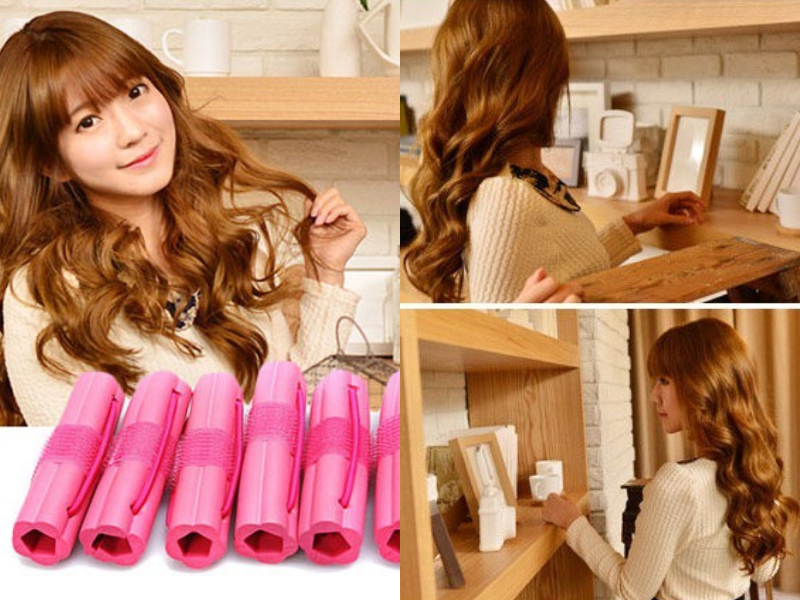 If you're looking for some heat-free, natural hair curlers in Singapore, these all-natural
Velcro hair curling magic sponge
(available on
Cookie Shop
) are a safe way to achieve big and voluminous curls overnight! Simply roll your damp hair into the sponge, secure it tightly and let it do its magic while you get a good night's rest. Wake up the next day, lightly comb and tousle your locks with your fingers and you're good to go! To enhance the bounciness of your curls, apply
Innisfree's My Hair Recipe curl up styling serum
(available on
Younfamily
) to deeply nourish those locks!
10. Magic Strip Hair Curlers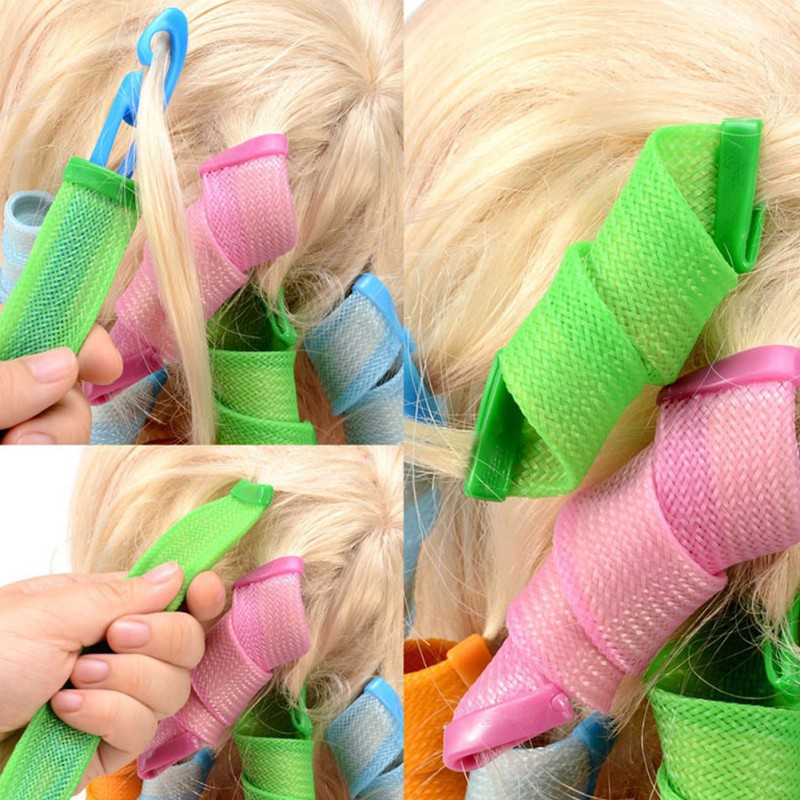 Always wanted to try the iconic Korean "hippie" perm but not ready to commit to a permanent perm just yet? Well, you can emulate the look with these
Magic strip hair curlers
(available on
APINK Beauty
)! This zero-heat method is designed to temporarily give your hair the volume and perm needed to rock that hippie look. You don't need to break the bank to buy electric hair curlers in Singapore, non-heat ones work just as fine without the added heat-damage risk!
11. Hair Rollers (6pcs)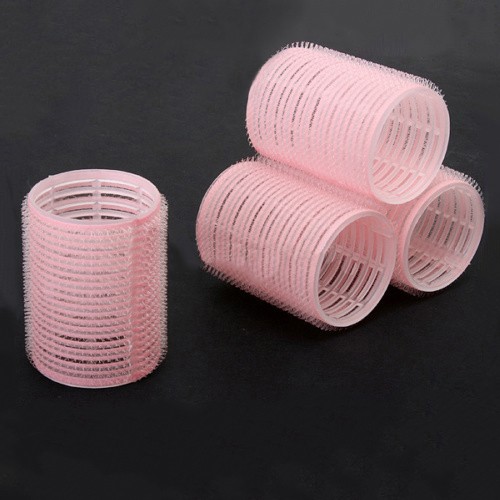 Growing up, you might have noticed your mum or even your grandma wearing one of these. Hair rollers are the OGs of all hair curlers in Singapore. They are meant for creating soft and delicate curls for a more natural and dainty look. Wear them to sleep or on a lazy day at home. Start with these
hot grip styling hair rollers
(available on
lushastore
) on the fringe or bangs to keep them bouncy.
And there you have it! These are some of the best hair curlers in Singapore you can buy to achieve all kinds of gorgeous waves. Pack them in for getaways or include them into your daily grooming sessions. Curls are a great start to change up your look if you've run out of hair colour ideas, just make sure to practice good hair care habits to prevent them from getting fried from the heat!
If DIY Korean curls are too much of a hassle and you don't mind a bit of a splurge, here are some of the
best Korean hair salons in Singapore
to make an appointment at! Alternatively, if you fancy a bit of experimentation, consider getting one of these
popular Korean bangs
to perfectly frame and complement your face shape so you can walk the streets with a new and refreshed sense of confidence!
]]>