Looking forward to munching on murukkus at your friend's Deepavali open house? Why not stock up on these Deepavali snacks for yourselves so you can enjoy them all year round! From mouth-watering rasgullas that are worth every bit of calories to the explosion of savoury-spicy flavours in pani puri, we've rounded up the best Indian snacks in Singapore you can munch on from the comfort of your home. 
Best Indian sweets in Singapore (2022)
1. Gulab Jamun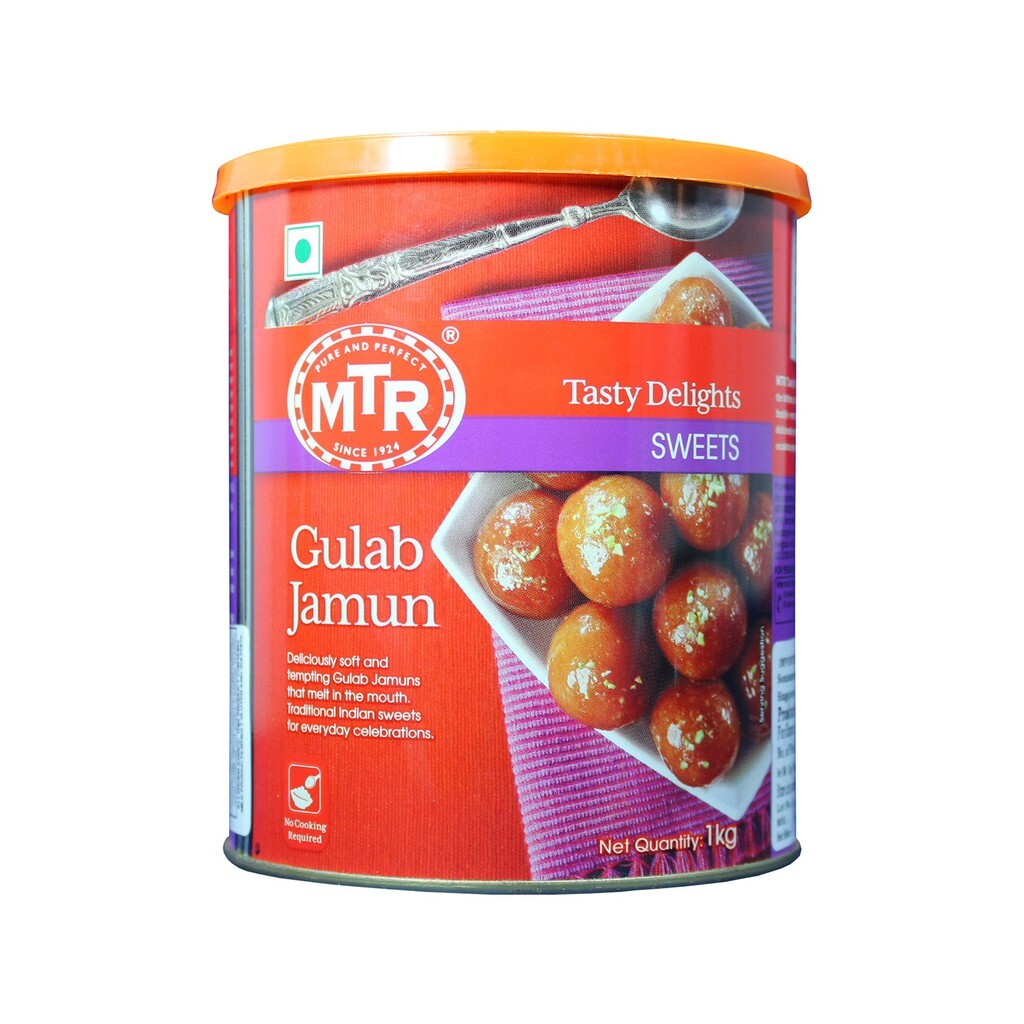 Gulab jamun easily tops our list of best Indian snacks and sweets in Singapore. These large berry-sized balls are made from milk solids which are rolled into balls, fried, and then dunked into sugar syrup before being served. This Gulab Jamun (available on Shopee Supermarket) contains the powder mix from which you can roll the gulab jamuns from. Some also choose to sprinkle dried fruits like pistachios to further enhance the flavour of this Deepavali snack.
2. Soan Papdi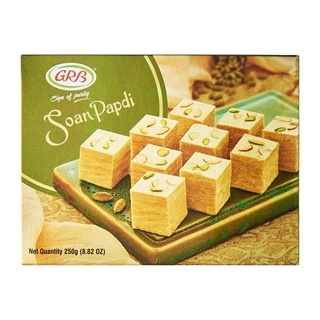 If you're looking for the best Indian sweets and snacks in Singapore that are easy-to-eat, then you have to try this Soan Papdi (available on Shopee Supermarket) that you can enjoy straight from the packaging. Just remember to take care of the flakes which can make things messy! Made of wheat and flour, Soan Papdi are floss cubes that are garnished with dry fruits to add a little crunch to the overall texture. Definitely a yummy and healthy Indian snack!
3. Rasgulla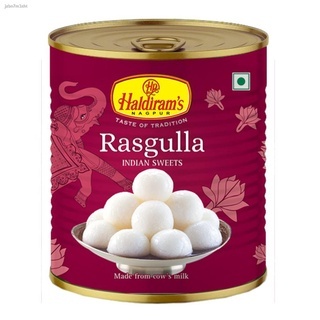 Another frontrunner on our list of best Indian sweets and snacks in Singapore has got to be Rasgulla! For the uninitiated, it is a dumpling-shaped ball made of chhena (Indian cottage cheese from curdled milk) and semolina dough that's cooked in a sugar syrup. This Deepavali snack can aid in digestion and is believed to be a healthy Indian snack that promotes a healthier gut. This ready-to-eat tin of Rasgullas (available on indiamartjg.sg) doesn't require extra prep steps so you can take them out and pop them straight into your mouth!
4. Vermicelli Payasam
Payasam (also known as Seviyan Kheer) is one of the best Indian sweets and snacks in Singapore you'll want to tuck into during Deepavali. It's made by boiling rice vermicelli in milk, sugar, cardamom, and topped with sliced almonds. It is rather easy to prepare too. All you have to do is roast the MTR Vermicelli Payasam (available on Shopee Supermarket), add it into boiled milk and mix in sugar before topping with some dry fruits of your choice!
5. Jalebi
The best Indian sweets and snacks in Singapore are those that are a hit among the young and old alike! Case in point: Jalebi (available on ksenterprise62bz.sg), a popular Deepavali snack from South Asia that is made by deep-frying maida flour batter in pretzel or circular shapes, which are then soaked in sugar syrup. We also recommend dipping it in a syrup of honey or rose water for a sweetened aftertaste. Given that it is made of halal ingredients, this Jalebi is also one of the best Halal snacks you can find!
6. Kesari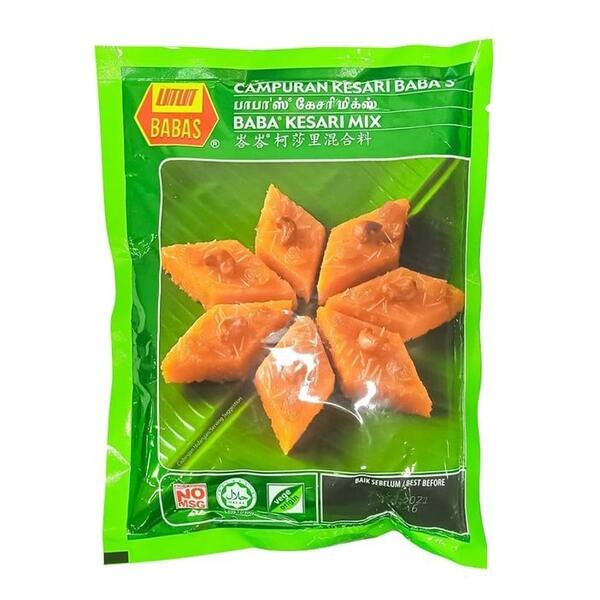 Hailing from South India, Kesari is one of the best Indian sweets and snacks in Singapore that are a staple at Deepavali gatherings! If this is a favourite Indian sweet of yours, you can make it at home even if not completely from scratch. Simply pour the Kesari (available on Shopee Supermarket) into boiled water and ghee. Serve when it is cooled. Remember to stir it in between and garnish it with cashew nuts if you like!
7. Satvik Acacia Gum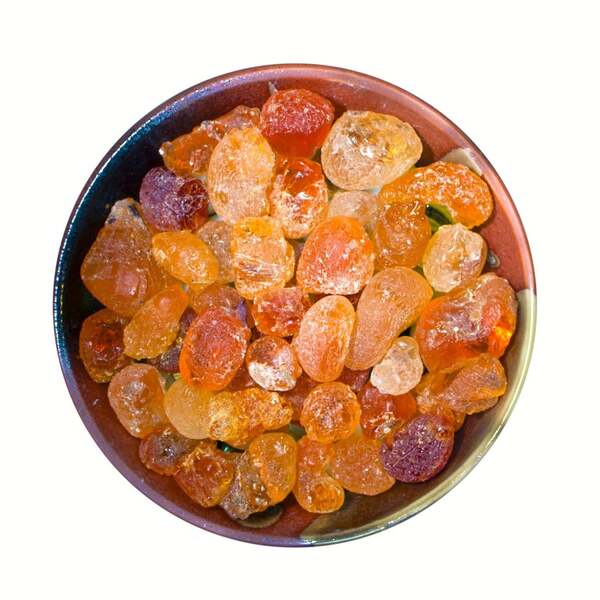 Nothing screams Deepavali snacks more than Arabic gum. Specifically, we love the Satvik Acacia Gum (available on Singapore Groceries) which comes in a nice reusable tin that makes a great Deepavali gift! And while it may not look like it, Arabic gum is actually a healthy Indian snack. That's because it is a natural gum that contains slightly acidic and neutral polysaccharides which are great for boosting immunity, stamina and health. We can totally see why this is one of the best Indian sweets and snacks in Singapore!
Best Indian snacks in Singapore (2022)
8. Pani Puri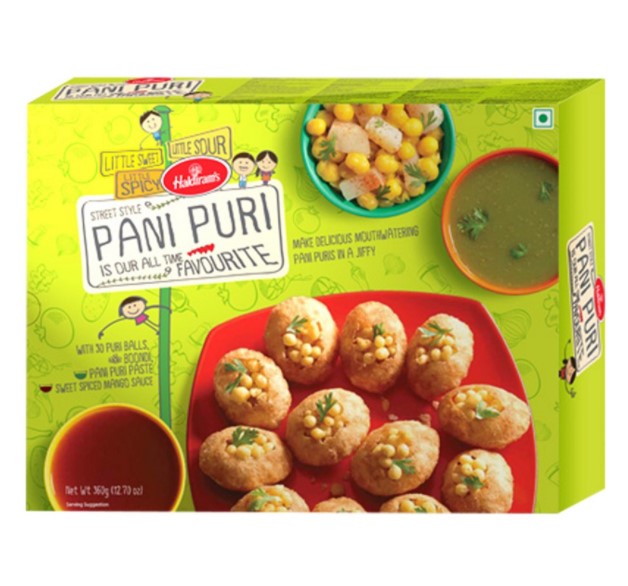 Pani Puri (available on Shopee Supermarket) offers a burst-in-your-mouth flavour like no other! This popular Deepavali snack has a mix of salty, sweet, and tangy flavours and definitely packs a punch. The 'puri' in pani puri refers to the round, hollow fried crepe balls which can be filled with chickpeas, potato, and sweet and spicy sauces. You can mix it up by adding boiled potatoes. The trick is to eat it in one bite without any of the sauce (pani) spilling out. If this is not one of the best Indian snacks in Singapore, we don't know what is!
9. Bhelpuri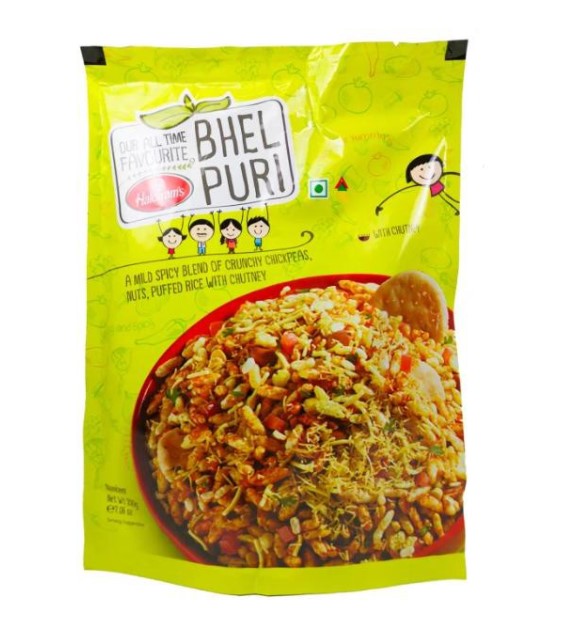 Craving for a Deepavali snack to beat the afternoon slump? Then you must try the addictive and tasty Bhelpuri (available on Shopee Supermarket). Bhel refers to puffed rice, papadi (crispy flat puris), and vegetables that are smothered in a tangy tamarind sauce and sometimes even dahi vada. To prepare instant bhelpuri at home, simply mix the sachet of tangy sauce with the bhel mix, and you can dig into this crunch snack straight after that. We promise you, this is one of the best Indian snacks in Singapore you'll get addicted to!
10. Murukku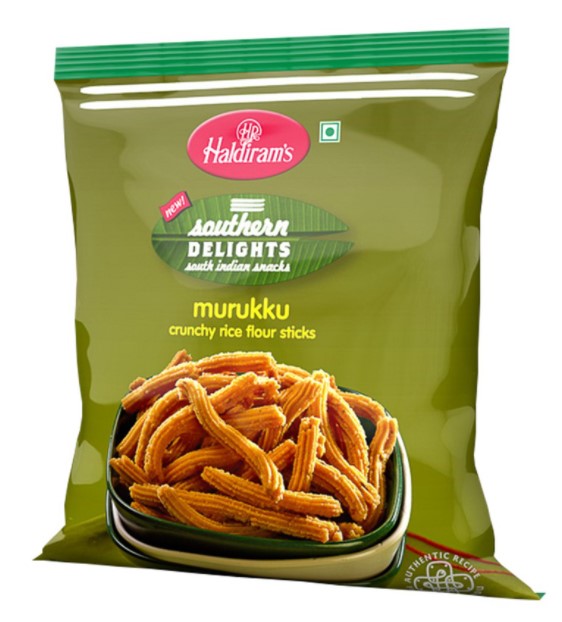 When it comes to the best Indian snacks in Singapore, nothing is more ubiquitous with Deepavali than murukku! You may be used to the twisted murukku but loose murukku bits are just as yummy. What's more, it's one of the more healthy Indian snacks as we spy some green chickpeas and sesame seeds in this Murukku (available on Shopee Supermarket) for added crunchiness. You'll be reaching for another pack in no time!
11. Samosas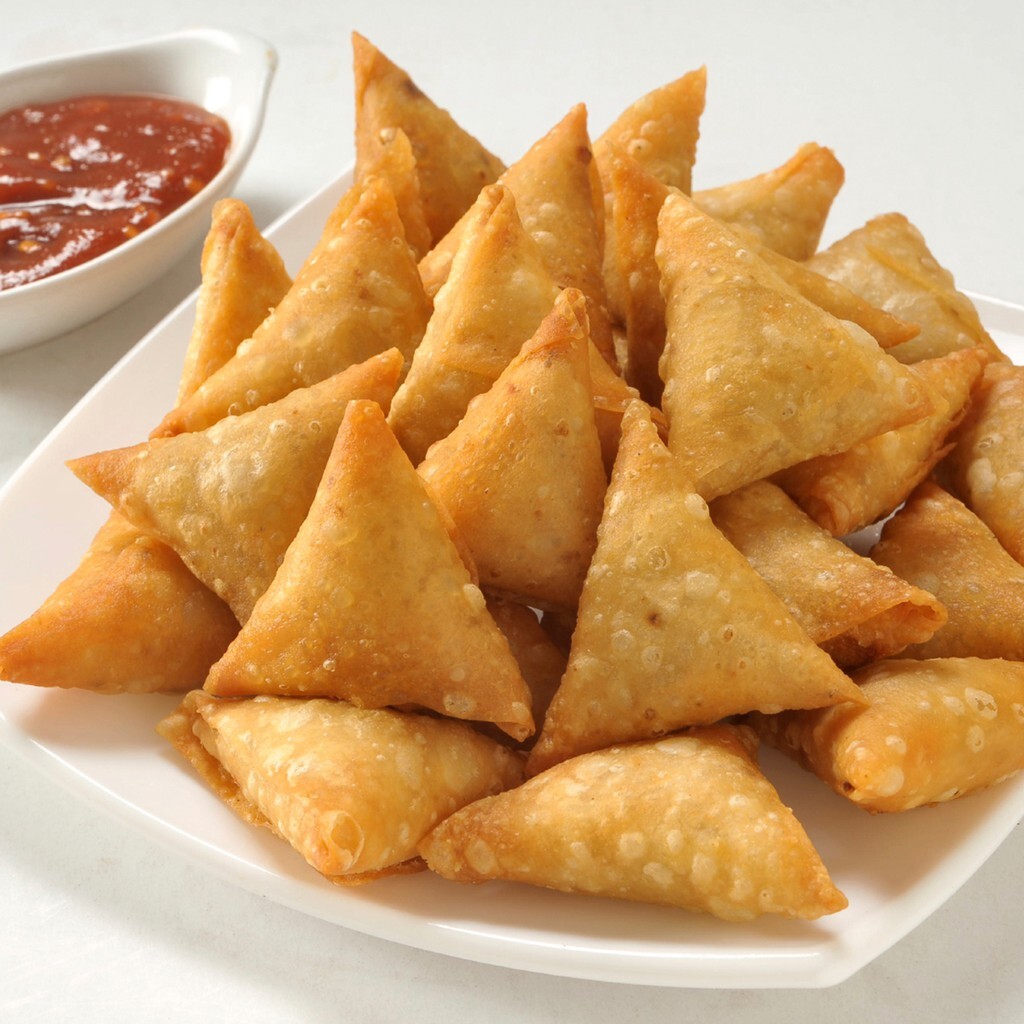 Samosas are triangle-shaped fried Deepavali snacks that usually come with a savoury filling of peas, spiced potatoes, and onions. In particular, Uncle Lim's Choice Curry Potato Samosa (available on Enjoy DoDo Official Store) is a fuss-free snack to prepare if you're hosting your friends for the celebrations this year. These best Indian snacks in Singapore are also vegetarian and Halal-certified — perfect for your Muslim friends!
12. Papadum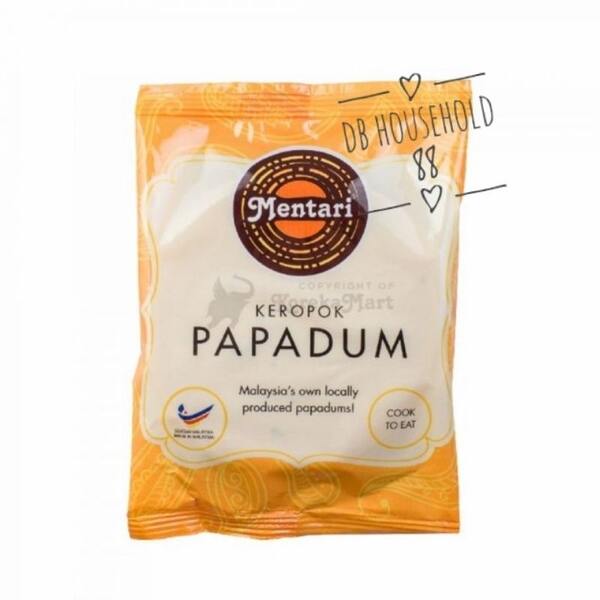 You don't have to visit the best Indian restaurants to reach for the papadum baskets. As one of the best Indian snacks in Singapore, you can make your own Papadum (available on dbhousehold88.sg) at home today! Simply get a hot pan of oil ready and slide each papadum piece on it. Quickly remove it once it inflates. Alternatively, cook the papadum in the best microwave ovens and cut down on the oiliness for a healthy Indian snack. 
13. Medu Vada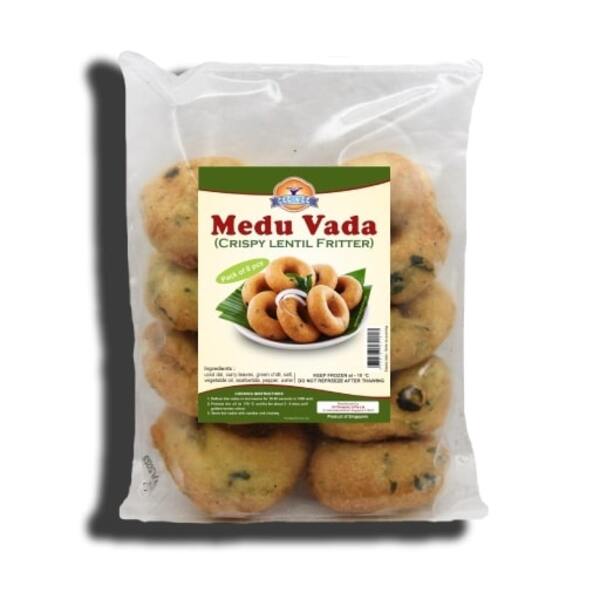 Medu Vada (available on CEE VEE), also known as crispy lentil fritters, should be right up your alley if you're still on the hunt for Deepavali snacks that are truly addictive. As a common South Indian breakfast snack, Medu Vada is usually made in bite-sized pieces that resemble a donut. The key to its popularity lies in its crispy texture on the outside and soft fluffy texture on the inside. We are already salivating! And as one of the best healthy Indian snacks in Singapore, rest assured that no preservatives are added.
Fill your tummies with the best Indian snacks in Singapore this Deepavali 2022
We hope you'll have a fun time discovering new tastes from these healthy Indian snacks during the Festival of Lights. Apart from feasting, be sure to organise a henna party with your closest pals and try some unique henna designs. For other snack recommendations, here are the best Korean snacks, best Thai snacks and best Japanese snacks to munch on! 
This article was updated on 13 September 2022. Additional research done by Gabriel Choo.
New to Shopee? Get $7 off (min. spend $15) with code*: 13DEEPAVALISNACKS
*TNC Applies. Valid for new users from 6 to 13 Oct only.