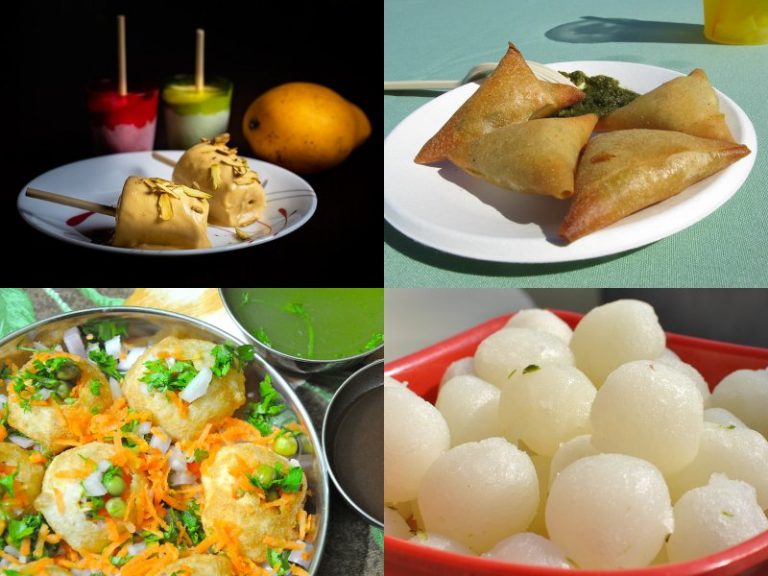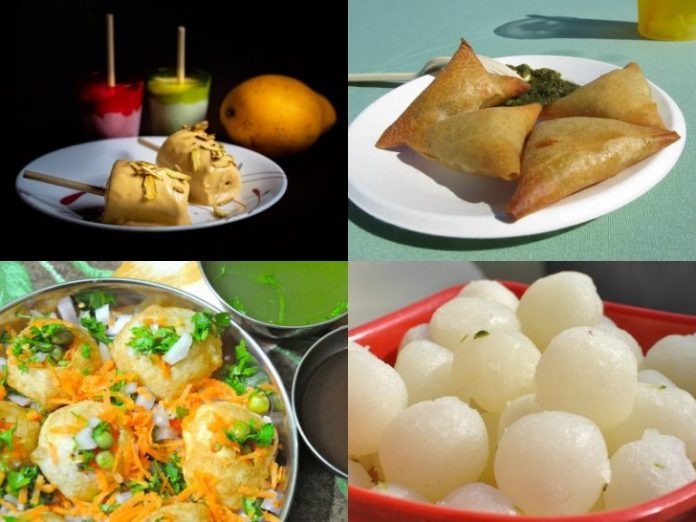 Looking forward to munching on murukku at your friend's Deepavali (or Diwali) open house? Why not stock up on them yourselves and get acquainted with other Indian snacks and sweets so you can enjoy them all-year-round! From mouth-watering rasgullas that are worth every bit of calories to the explosion of savoury-spicy flavours in Indian chaats, we've rounded up eleven ready-to-eat snacks and sweet mixes you can whip up from the comfort of your home. Ready to dive into this delectable world? Let's go!
Indian sweets that are worth the calories
1. Gulab Jamun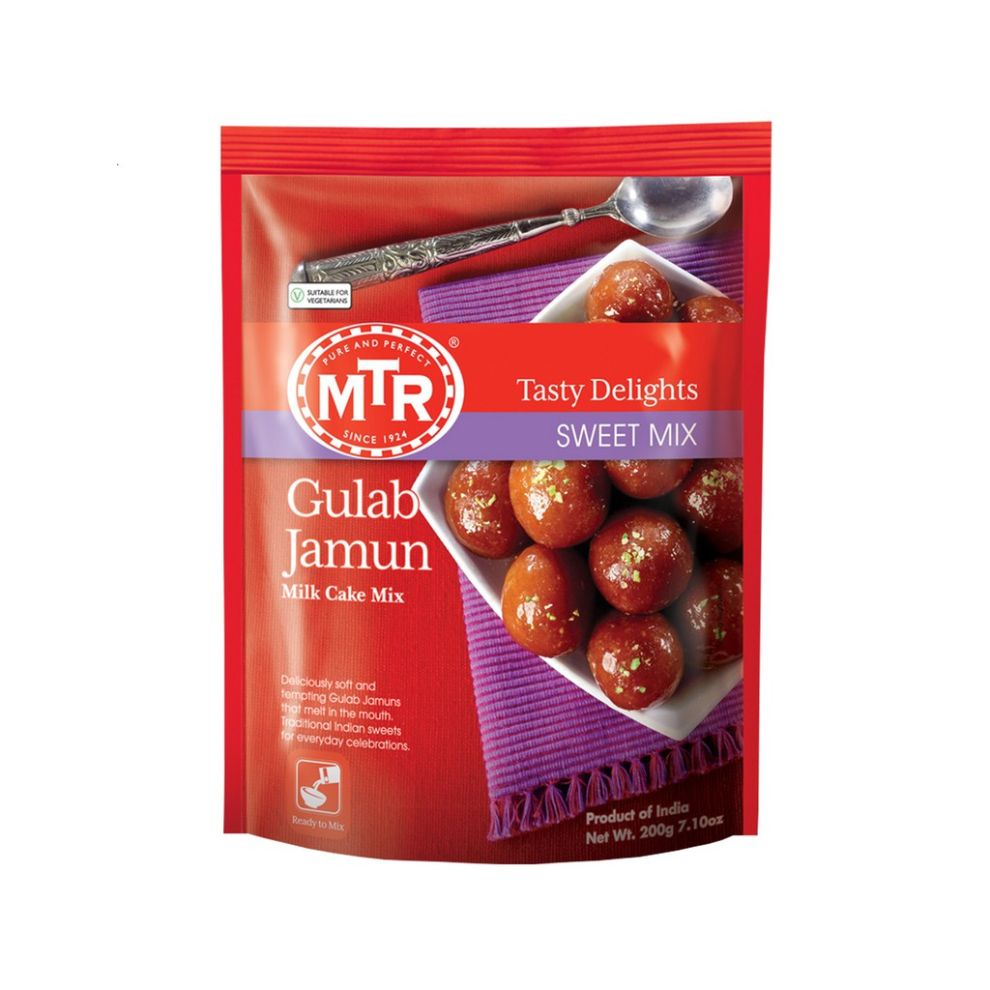 Gulab jamun easily tops the list of Diwali sweets for many. These large berry-sized balls are made from milk solids which are rolled into balls, fried and then dunked into sugar syrup — flavoured with rose water or cardamom — before being served. This Gulab Jamun Mix (available on S-Mart by Shopee Official Store) contains the powder mix from which you can roll the gulab jamuns from. You can serve them both warm or cold but I prefer them warm so you can really relish the juiciness. You can also choose to sprinkle dried fruits like pistachios to further enhance the flavour of this Indian sweet.
2. Soan Papdi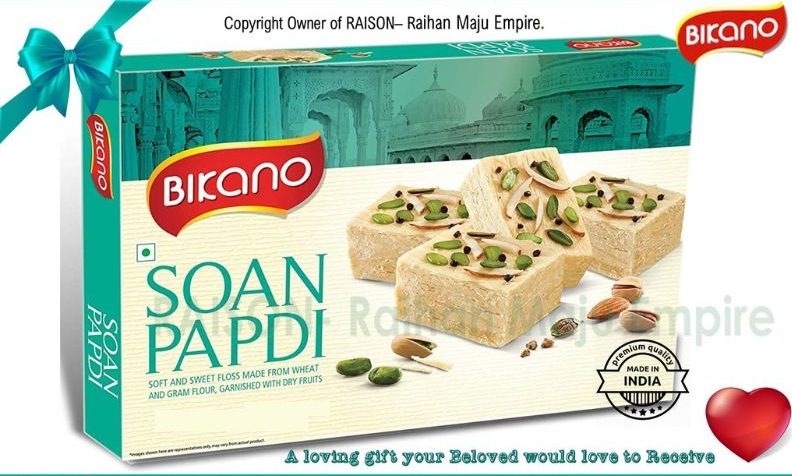 Made of wheat and gram flour, these soft and sweet floss cubes are known as Soan Papdi (available on RAISON – Raihan Maju Empire). They are also garnished with dry fruits to add a little crunch to the overall texture. If you're looking for easy-to-eat Indian sweets, then this is one to get — you can enjoy it straight from the packaging. Just take care of the flakes which can make things messy!
3. Rasgulla
Rasgulla is a dumpling shaped ball made of chhena (Indian cottage cheese from curdled milk) and semolina dough and cooked in a sugar syrup until they become light and spongy. These Diwali sweets can aid in digestion and are believed to be one of the 'healthier' Indian sweets out there. This is so because chhena contains phosphorus and magnesium which promote a healthier gut. This ready-to-eat tin of Rasgullas (available on Jaspilite) doesn't require extra prep steps so you can take them out and pop them straight into your mouth!
4. Vermicelli Payasam/Seviyan Kheer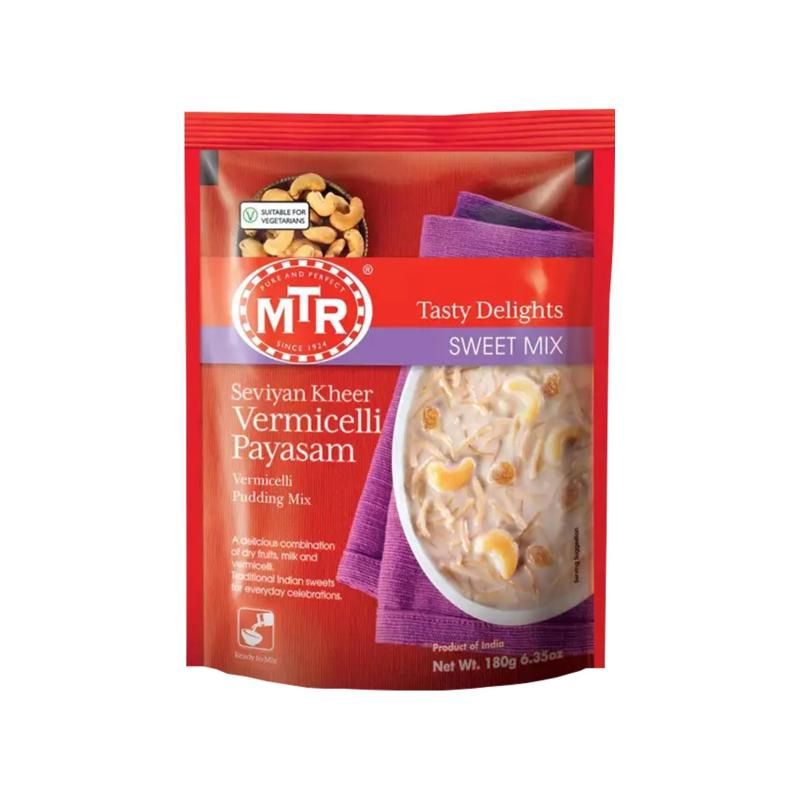 Payasam (also known as Seviyan Kheer) is the Indian dessert you want to tuck into after a long day of work. It's made by boiling rice vermicelli in milk, sugar, cardamom and topped with sliced almonds. It's a Diwali sweet that's often reserved for guests, but it's one we think we all deserve every once in a while. This MTR Vermicelli Payasam/Seviyan Kheer (available on S-Mart by Shopee Official Store) consists of a packet of vermicelli mix. All you have to do is to roast the vermicelli, add it into boiled milk and mix in sugar before topping with some dry fruits of your choice!
5. Kulfi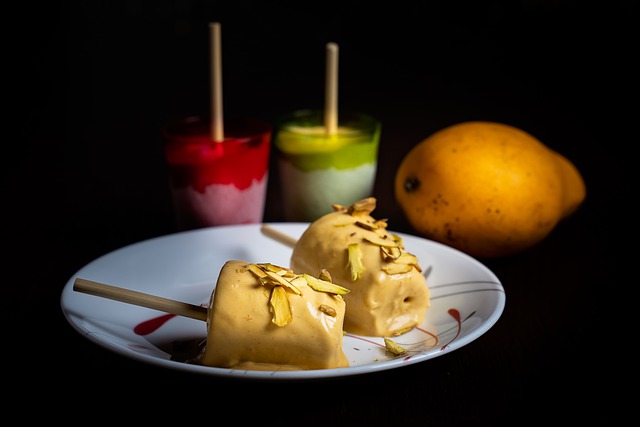 Try traditional Indian ice-cream for a change! Known as kulfi, it's denser and creamier than the regular ice-cream we're used to. They also come in various flavours rose, mango (pictured above), cardamom and saffron and pistachio. Kulfi Kesar (available on ganeshgashify) is a saffron-flavoured kulfi and can be made in three easy steps! Mix the kulfi mix in milk, boil the mixture and cool the mixture in kulfi moulds — use popsicle moulds if you don't have the kulfi moulds on hand!
6. Kesari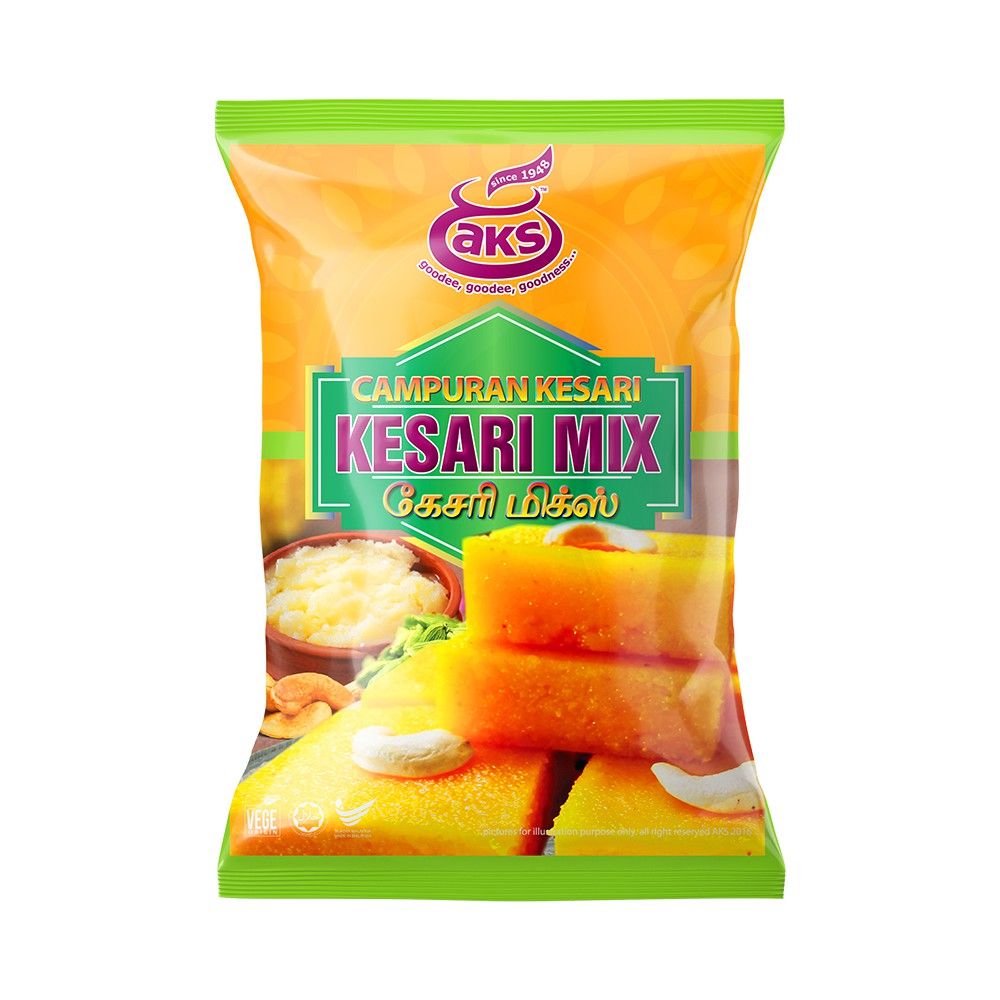 Kesari is a South Indian sweet and is one of the staple sweets at many Diwali gatherings in Singapore! If this is a favourite sweet of yours, you can make it at home now even if not completely from scratch! Simply pour the Kesari mix (available on aksfoodmy.sg) into boiled water and ghee before letting it cool and serve. Remember to stir it in between and garnish it with cashew nuts if you like.
Indian snacks that you won't be able to get enough of!
7. Pani Puri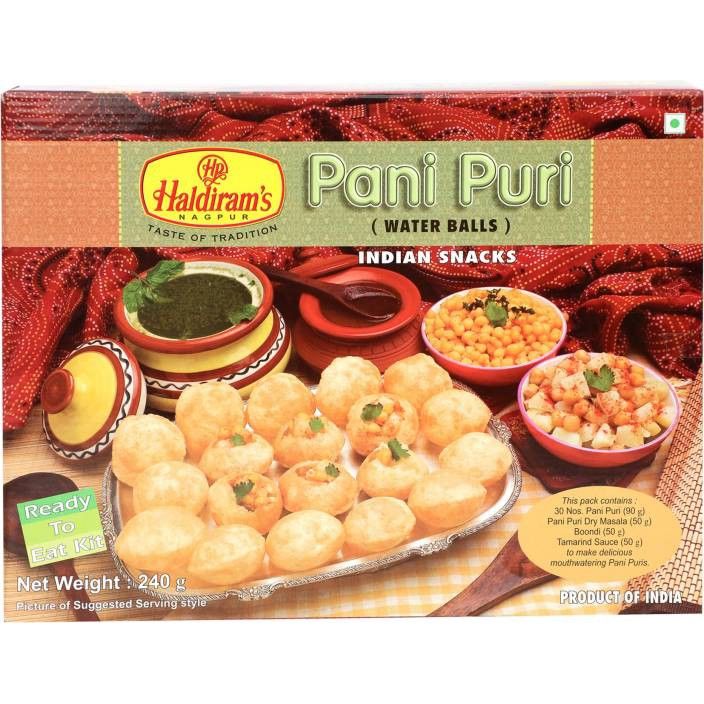 Try Pani Puri (available on Smartverx) for a burst-in-your-mouth flavour. This is one of the most beloved Indian chaat snacks — chaat refers to hors d'oeuvre served at roadsides. These Indian snacks are a mix of salty, sweet and tangy flavours and are served in many different forms across India with pani puri being one of the most popular of them all. Puri refers to round, hollow fried crepe balls which can be filled with chickpeas, potato and sweet and spicy sauces. You can mix it up with adding boiled potatoes. The trick is to eat it in one bite without any of the sauce (or pani) spilling out! If you're up for it, conduct a food challenge with your friends to see who can eat the most number of pani puris at a time!
8. Bhelpuri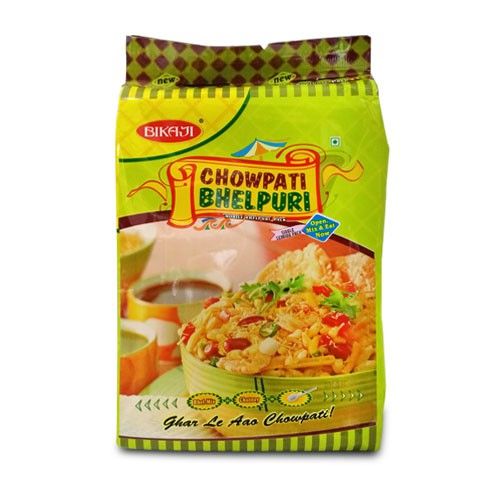 Craving for a snack to beat the afternoon slump? Then you must try the addictive and tasty Bhelpuri (available on Jaspilite). Bhel refers to puffed rice, papadi (crispy flat puris) and vegetables that are smothered in puri or a tangy tamarind sauce and sometimes even dahi vada. To prepare instant bhelpuri at home, simply mix the sachet of tangy sauce with the bhel mix and voila, you can dig into this crunch snack straight after that. We promise you, you'll get addicted!
9. Murukku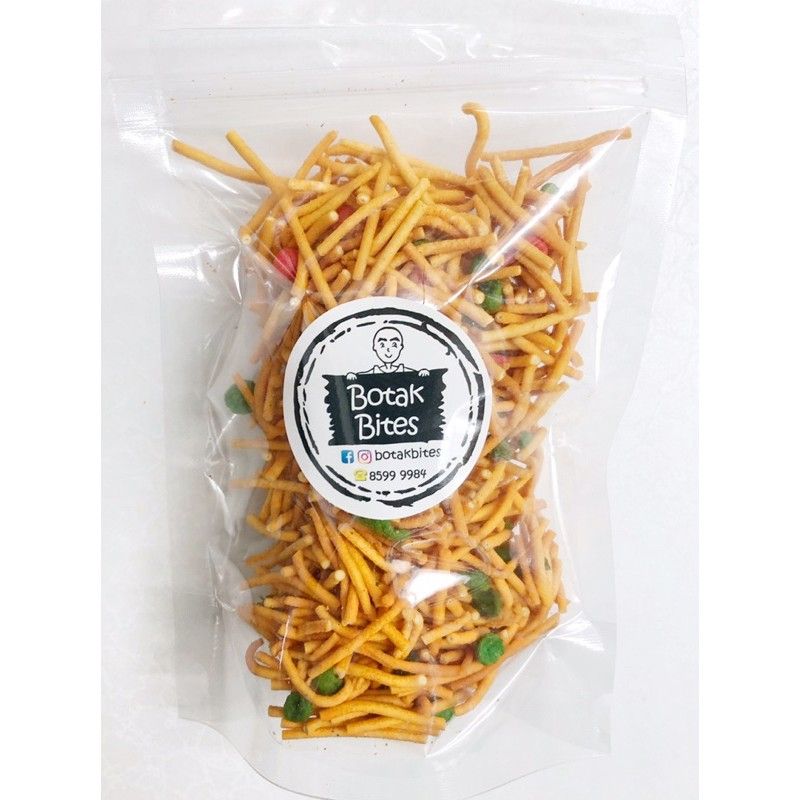 If there is one Indian snack that's ubiquitous with Diwali, then it's got to be murukku! You may be used to the twisted murukku but loose murukku bits are just as yummy! We spy some green chickpeas in this Mixed Murukku Set (available on Botak Bites) for added crunchiness. You can also buy fish murukku (available on SINSIA) — a nostalgic local snack that everyone will be able to recognise.
10. Samosas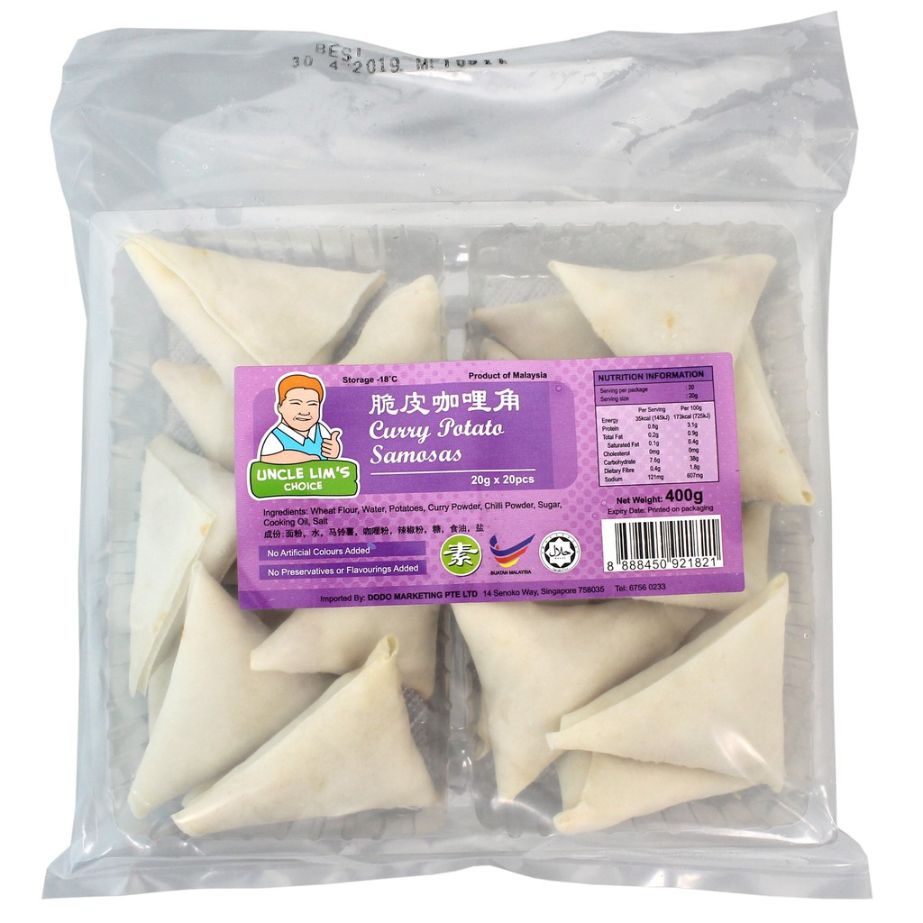 Samosas is another Indian snack that is a must-have at any Diwali gathering. These triangle shaped fried snacks usually come with a savoury filling of peas, spiced potatoes and onions. Uncle Lim's Choice Curry Potato Samosa (available on Enjoy DoDo Official Store) is a fuss-free snack to prepare if you're hosting your friends for the celebrations this year. These samosas are vegetarian and Halal too — perfect for your Muslim friends!
11. Papadum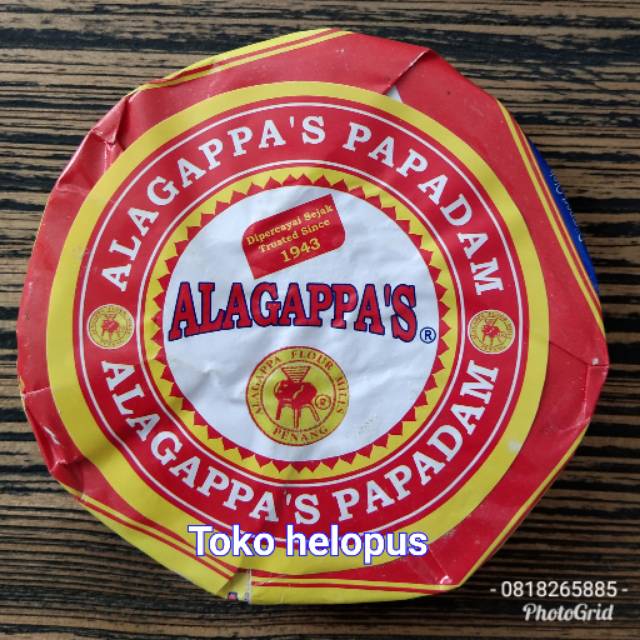 Hands up if you often reach for papadum baskets in Indian restaurants! If you want to get into the mood of Diwali, you can do it even by making Papadum (available on rav1607.sg) and having them at home! These small round snacks with furled ends are super easy to prepare. Simply get a hot pan of oil ready and slide each papadum piece into the pan. Quickly remove it once it inflates. Alternatively, cook papadum in your microwave ovens and cut down on the oiliness!
Indian sweets and snacks to fill your tummies and warm your souls this Diwali!
Which Indian sweet and snack are you going to celebrate Diwali with this year? Whichever it is, we hope you have fun exploring and discovering new tastes during the Festival of Lights. The celebrations don't stop with snacks! Be sure to organise a henna party with your closest gals and try some unique henna designs this year. Otherwise, go on a gastronomic journey at one of the best biryani spots in Singapore for lip-smacking nasi biryani! If you're opting for a stay-home celebration this year, then be sure to check out our Deepavali 2020 deals for some big savings.