It's October, and you know what this means — our favourite hairy crab season is back again! With their distinctive furry legs and pearly orange roe, hairy crabs are sourced from freshwater lakes (mostly the Yangcheng Lake, China) during October and November. While you can head on down to your favourite seafood restaurant for a hairy crab feast, nothing quite beats buying them fresh and cooking the crabs yourself! Wondering where to buy hairy crabs in Singapore? Check out our recommendations below with convenient options for home delivery.
Where to buy hairy crabs in Singapore
1. Ah Hock Kelong — best quality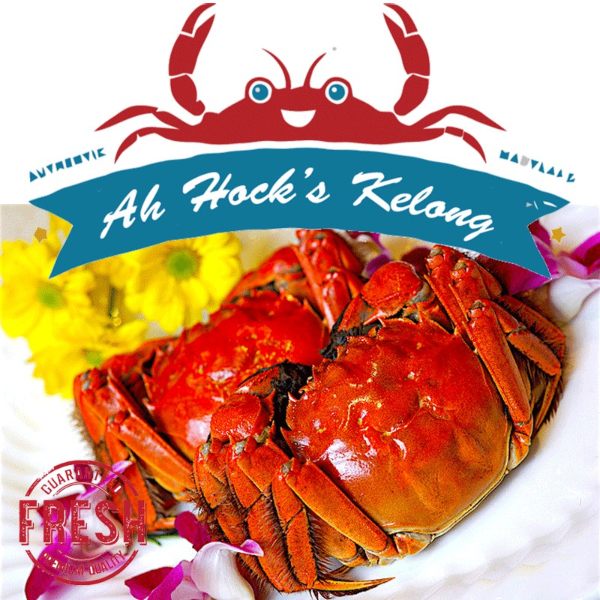 With more than 15 years of experience in seafood farming, Ah Hock Kelong is one of the most trustable seafood suppliers for those wondering where they can buy fresh hairy crabs in Singapore. Ah Hock Kelong's kelong (a wooden offshore platform built for fish farming) is located along the coastal area south of Pulau Ubin where they harvest a wide variety of seafood — think flower crabs, seabass and red snapper. Specially for the Hairy Crab season, Ah Hock Kelong is supplying hairy crabs from Lake Taihu, China. 
As Lake Taihu sits on the upper stream of Yangcheng lake, the freshwater there is thought to be the purer and more ideal for the breeding of hairy crabs. Crabs from Lake Taihu are known for their high quality, sweet and tender meat. In addition, the crabs are packed to the brim with delicious roe — the highlight for every crab fanatic. Although priced slightly higher than average, Ah Hock Kelong's Hairy Crabs (available on Ah Hock Kelong) are worth every penny! Pick from male or female hairy crabs in bundles of twos, fours or tens and have them delivered to your doorstep today. 
Hairy crab delivery timeframe:
Delivers in 2 – 4 days
2. Kun Hai Shop — best for gifts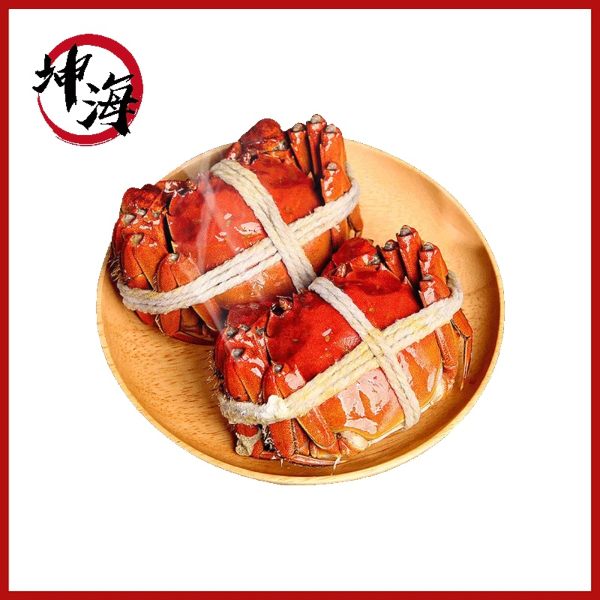 From the trendiest Chinese snacks to fresh produce from China, there's no need to worry about where to buy hairy crabs in Singapore this 2021 when you've got Kun Hai Shop! Although not your typical seafood distributor, Kun Hai Shop carries a vast selection of fresh seafood including Eight Spring Fish and Fresh Yangcheng Lake Hairy Crabs (both available on Kun Hai Shop 坤海旗舰店)! 
Placing your order from Kun Hai Shop is easy, especially if you're preparing a feastful hairy crab hamper for your parents or in-laws! The crabs are sold in 10s, 12s or 16s and come in a presentable gift box. In each gift box, you will find perilla leaves, crab vinegar, ginger tea as well as the necessary tools to eat hairy crab — everything you need to get the feast going! Moreover, to guarantee the best quality fresh crabs, Kun Hai Shop will compensate if any crabs fail to be delivered in a living state. With such top-notch service, there's really no reason not to buy hairy crabs here.
Pro Tip: After placing your orders, simply drop the seller a message to indicate your preference for male or female crabs.
Hairy crab delivery timeframe:
Delivers in 2 – 4 days
3. Thirteen Marketplace Singapore — best value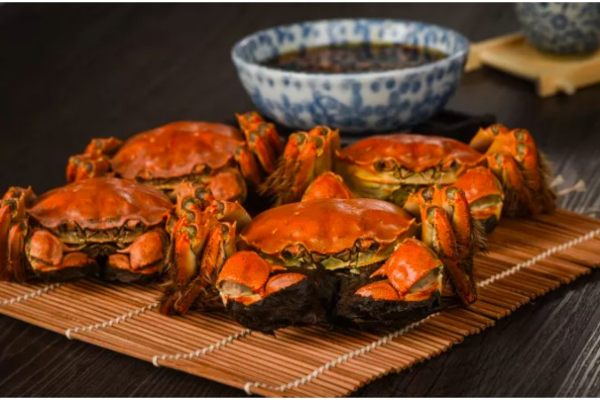 Seafood in Singapore doesn't come cheap. This is why many Singaporeans are down for great bargains when they search for where to buy hairy crabs in Singapore. If you're a fellow bargain hunter like we are, we've got a great deal to recommend. 
At $22 for a female hairy crab (about 125g), the [Thirteen x SoHigh] Live Yang Cheng Hu Hairy Crab (available on Thirteen Marketplace Singapore) is probably one of the more affordable options online. But what truly sweetens the deal is the ongoing promotions at Thirteen Marketplace Singapore. Buy any four hairy crabs and you'll receive a dozen xiao long bao for free. Make it eight crabs to receive complimentary baby lobsters (750g) or buy twelve crabs for free cooked tiger prawns (1kg) to complete your seafood feast! The crabs also come with a tool kit and condiments — it honestly doesn't get any better than this! With a weekly limit of up to 2500 hairy crabs, we suggest you place your order soon to avoid disappointment!
Hairy crab delivery timeframe:
Only delivers on weekends
4. Tuck Shop — best authentic Jiangsu crabs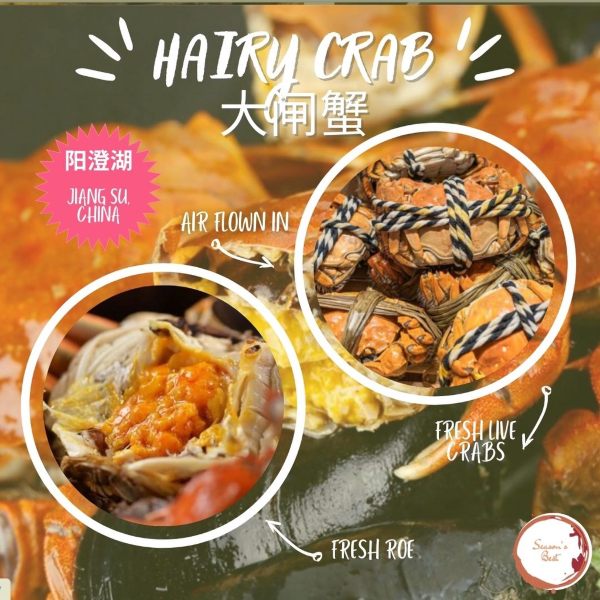 The source and import method determine the price of many fresh produce. As such, it's important to verify the authenticity of your hairy crabs to ensure the price you're paying is justifiable. But where to buy hairy crabs in Singapore this 2021 that's authentic?
Tuck Shop, a one stop shop for fresh and frozen products under Tuck Lee Ice, is the place to go if you value transparency and authenticity. All their Yang Cheng Hu Premium Hairy Crabs (available on Tuckshop.sg by Tuck Lee Ice) come with an authenticity tag so you can track the source of each crustacean. This takes the guesswork out of your purchase! Moreover, the crabs are air-flown from Yangcheng Lake for maximum freshness — almost like if you had eaten them by the banks of the lake!
Hairy crab delivery timeframe:
Only delivers on weekends
5. Chinese Commodity City — most affordable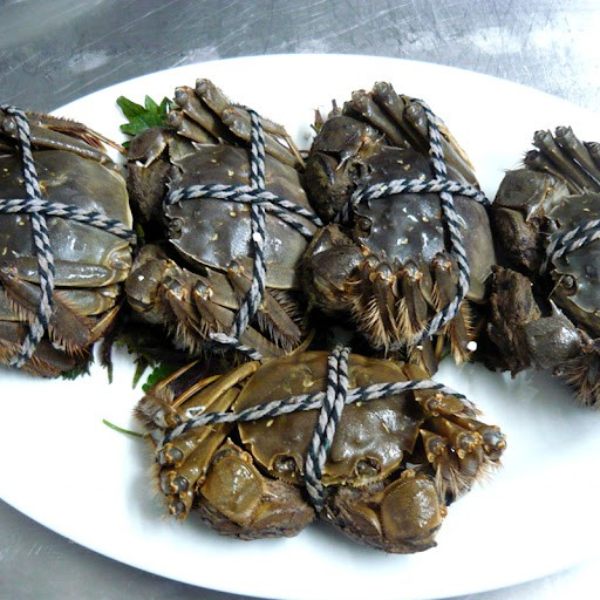 From chicken feet (a common beer snack in China) to xiao long xia (baby lobsters), you can always rely on Chinese Commodity City to curb your cravings for Chinese delicacies at reasonable prices. The hairy crab is no exception! At less than $20 each, the Live Hairy Crabs 125g (Female) (available on Chinese Commodity City) is unbelievably affordable considering the amount of crab caviar you'll be getting in each crab! If you're more for the crab meat than the roe, you can also purchase the Live Hairy Crabs 150g (Male) (available on Chinese Commodity City). Male crabs are typically bigger and meatier than females, but the quality of meat may differ. 
Hairy crab delivery timeframe:
Delivers in 2 – 4 days
A roe-mantic hairy crab feast awaits this 2021
Now that you know where to buy hairy crabs in Singapore, it's time to learn how to properly cook them to bring out their flavour! Check out our guide on how to cook and peel hairy crab (it's super easy, trust us!) and you're one step closer to a mouth-watering seafood feast to indulge with your loved ones! Looking for more seafood delivery options? These online seafood vendors or our own Shopee wet market will have what you need delivered fresh and quick!