Before you become overwhelmed by midnight feeds and constant nappy changes, why not schedule a newborn photoshoot session for you and your little bub? Newborn photography is all the rage in Singapore right now. More parents are willing to splurge on professional photoshoots to capture their child's early days. If this sounds like something you'd like to do with your growing family, keep reading to discover some of the best newborn photography studios in Singapore! 
1. Bambini Photography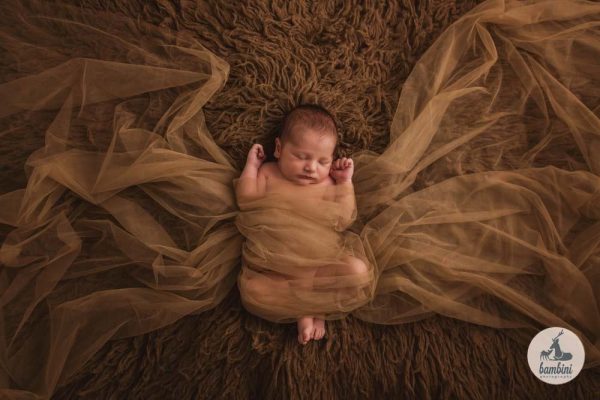 Taking beautiful pictures of a newborn is no easy feat and in fact requires tons of experience. As one of the most well-known professionals for newborn photography in Singapore, Bambini Photography has almost a decade worth of experience under their belt. If neutral hues and minimalistic styles are up your alley, you're guaranteed to be satisfied with the photos produced by Bambini. 
Their 1,200 sq ft studio houses top-notch photography equipment alongside photoshoot accessories including a bathtub to make your baby's shots more interesting. The team understands that new parents may face a hectic schedule and has thoughtfully created an online gallery for customers to select photos from. Furthermore, the final images will be delivered straight to your doorstep — talk about convenience! 
Address: Oxley Bizhub, 62 Ubi Road 1, #10-24, S(408734)
Price: From $500

2. MamaMiyo Photography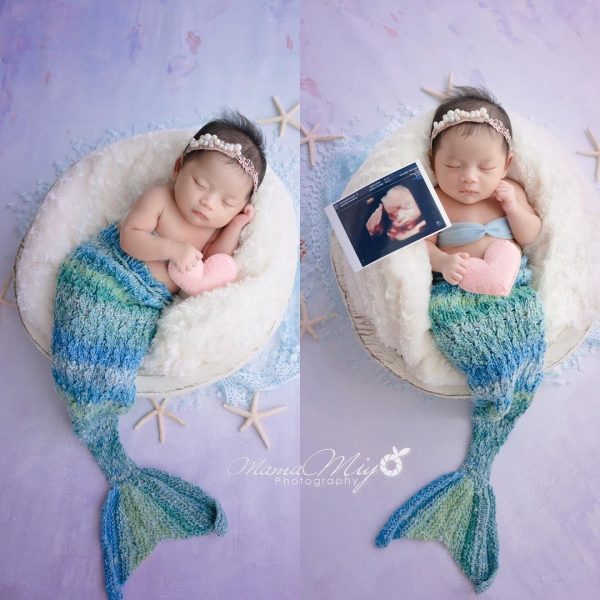 Looking for a newborn photography studio in Singapore that takes more creative and whimsical shots? You won't go wrong with MamaMiyo Photography, a team consisting of talented photographers who are mothers too! They have no problem handling your precious little one and are extremely patient and gentle in the process. 
Also, it's always a fuss-free experience shooting with MamaMiyo as the team prepares an extensive range of props, including adorable costumes and baby accessories. That's not all, MamaMiyo Photography also offers house-call services at an additional charge. Keen?Their newborn package includes a three hour photoshoot and four sets of baby portraits with one set of family photos including shots with older siblings! 
Address: 25 Upper Serangoon View, S(534046)
Price: From $498

3. Tomato Photo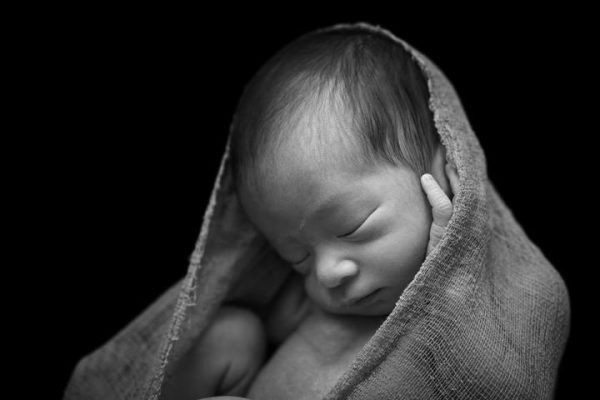 We can't talk about newborn photography in Singapore without mentioning Tomato Photo, a studio known to have brought the newborn photography trend to our shores. And it's all thanks to their award-winning master photographer, Hart Tan, who's a firm believer in capturing the purest moments of newborns. 
Unlike other photographers, Hart prefers to keep things as simple as possible. Instead, he weaves dimensions into the photos by shooting in black and white — creating meaningful and timeless images. Many of his photos focus on recreating the likes of newborns when they're still in the womb. This explains why Hart recommends for parents to schedule the photoshoot no later than 10 days after birth. Parents can also look forward to learning new parenting tips and tricks from Hart, who's known to be an expert when it comes to kids! 
Address: Oxley Bizhub 2, 62 Ubi Road 1, #10-23, S(408734)
Price: From $450

4. White Room Studio
Not a fan of overly photoshopped images? Prefer to capture your babies in their natural element  — peeling skin, wrinkles, dreamy-eyed and all? You can expect this at White Room Studio, one of the most established studios for newborn photography in Singapore. The absence of extreme post-processing creates realistic photos which showcase your kid's authentic charms. 
Moreover, posing is absolutely not required here at White Room Studio. The team believes in bringing out your child's beauty through candid snaps. Forget about the wraps and colourful props, here your baby takes the spotlight! Meanwhile, the studio is located in a quaint Peranakan shophouse overlooking Fort Canning Park and is blessed with endless natural light, giving the photos a warm glow. It's no wonder we feel all warm and fuzzy when we look at White Room Studio's works! 
Address: 219 River Valley Road, Level 2, S(238277)
Price: From $450

5. Sealey Brandt Photography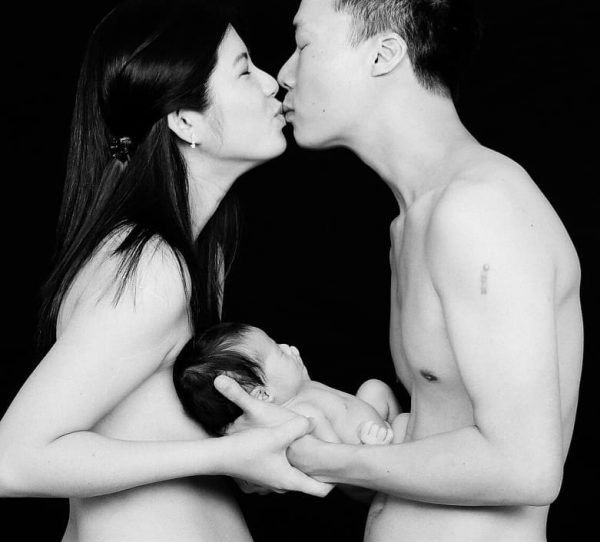 Another studio in Singapore that specialises in black and white newborn photos is Sealey Brandt Photography. But what sets them apart from the other newborn photography studios in Singapore is that the photos are completely shot on a film camera. Steering away from mainstream digital images means that photographer, Sealey Brandt, is able to produce high-quality and incredibly durable Silver Gelatin darkroom prints that will last a lifetime. 
Maybe it's the soft lighting or the vintage-like film but newborn photos shot by Sealey Brandt Photography feel unbelievably raw and intimate. We especially love the organic unity between parents and kids when they bare it all in front of the camera, creating remarkable masterpieces that are meaningful for the whole family. However, expect to pay a little more at this studio to have your baby shot by the award-winning photographer. 
Address: 1 Westbourne Road, #01-02, S(138941)
Price: From $850

6. JJ Photography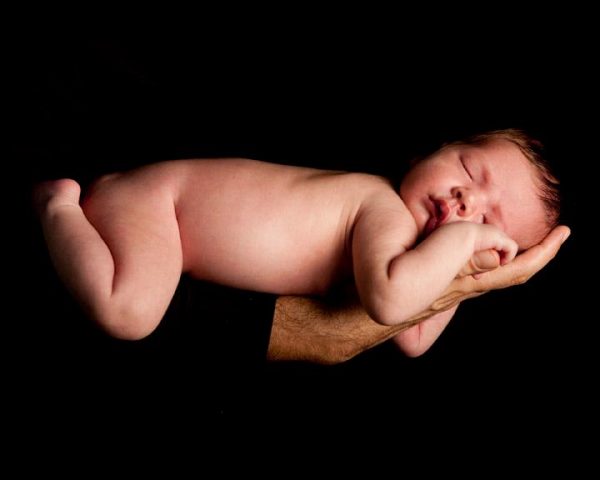 Deciding on a style for your newborn's shoot can be a headache. Should you go for something minimalistic or one filled with vibrant colours and pretty props? If you can't seem to make up your mind, why not let JJ Photography decide for you! They are a mobile photo studio that captures both simple black and white photos as well as Anne Geddes inspired baby portraits. 
Singaporean parents will also appreciate JJ Photography's transparency when it comes to package prices. You won't have to worry about any hidden cost as the studio provides a detailed cost breakdown of each package. The 90-minute standard newborn package includes 50 to 150 shots, while the 180-minute deluxe newborn package provides 100 to 300 shots. Customers will also receive digital copies of all their photos from the shoot. If you're looking for a value-for-money newborn photography service in Singapore, you won't be disappointed with JJ Photography. 
Contact them to book an appointment
Price: From $650

7. Orange Studios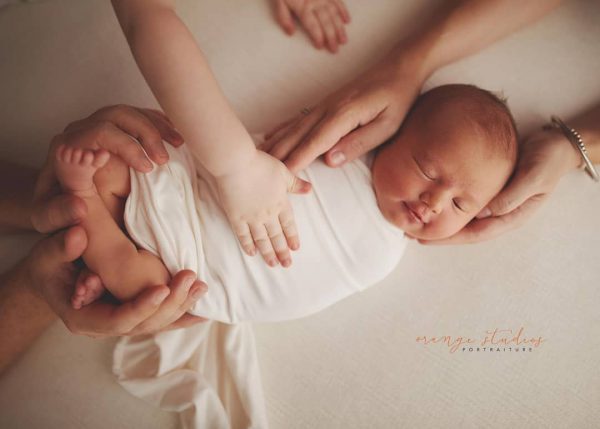 Sometimes, we can't help but get nervous before a photoshoot and our emotions may affect our kids. If you're looking to engage a maternity or newborn photography service in Singapore, make Orange Studios your top choice as these professionals know exactly what it takes to ease your little bub. The friendly founders, Ryan and Wini, are also trained in baby safety so you know your precious little one is in good hands.
Maybe it's because most customers feel right at home thanks to Ryan and Wini's hospitality, but photos taken by them never fail to showcase a family's unadulterated affection for their children. Moreover, their cosy studio is well-equipped with washrooms, kitchen and even a nursing room in case the little one gets hungry! If you absolutely cannot wait until your baby's two weeks old for the shoot, you can arrange for Orange Studios to head down to your maternity ward for a hospital shoot to capture your child's first few hours in the world!
Address: Oxley Bizhub, 73 Ubi Road 1, #10-60, S(408733)
Price: From $650
8. The Studio Loft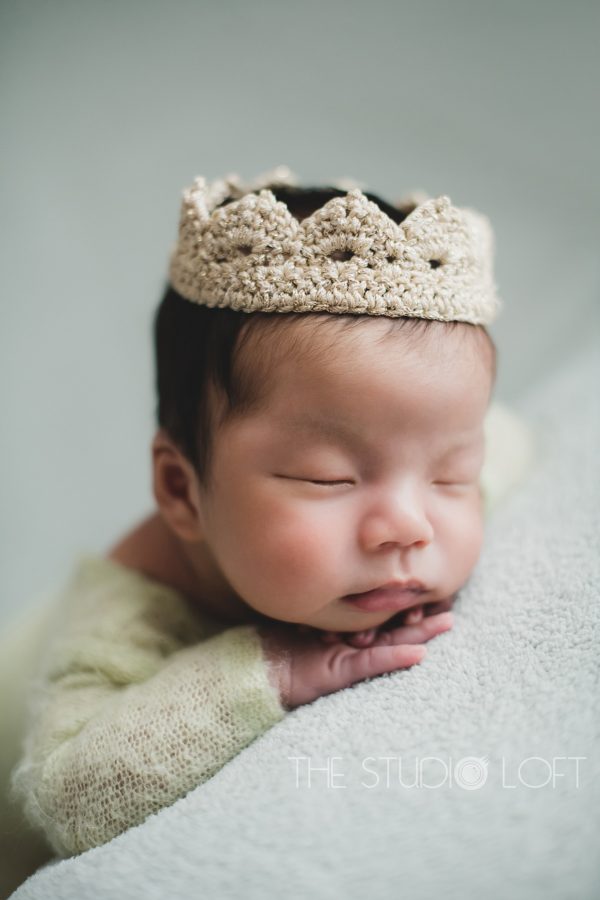 It's unbeatable girls' power at The Studio Loft, a team made out of four brilliant ladies who're passionate about documenting your family's growth. Head photographer, Maryann's work has won her numerous international photography awards and she even hosts workshops for aspiring photographers. Other in-house photographers such as Valerie and Jing Yi also have several years of shooting experience between them and are pros at delicately handling newborns. Moreover, the team painstakingly constructs most of their props from scratch and updates them with each new season. By keeping the shoot lighthearted and enjoyable for all ages, it's no wonder they have a loyal client base.

Address: Oxley Bizhub, 71 Ubi Road 1, #09-39, S(408732)
Price: From $400

9. Bows And Ribbons Photography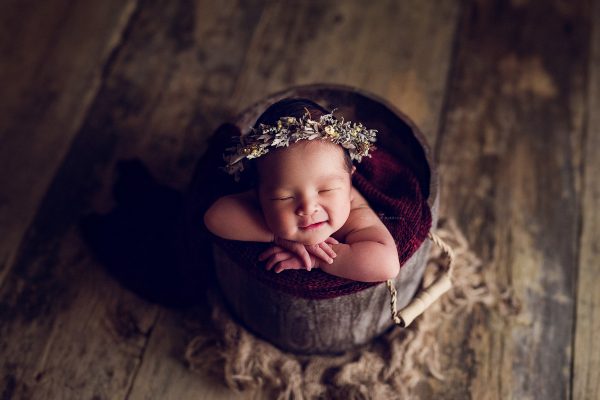 Honestly, if you told us that these newborn photos from Bows and Ribbons Photography were taken from a baby magazine, we wouldn't think otherwise. And that's exactly how skilful the studio is at creating picture-perfect images of your child. The photos produced by Bows and Ribbons Photography leans more towards a rustic and vintage style, creating a homely and comforting effect. If this kind of newborn photography in Singapore is what you're looking for, we suggest hitting up Tim and Yuyeth, the couple behind the studio! 
The team prefers to host newborn photoshoots in their comfy boutique studio. This also allows them to have full access to their wide array of handmade outfits, props and equipment. However, that's not to say that you can't have the shoot at your own home with an additional charge. Meanwhile, Bows and Ribbons Photography offers various packages ranging from a 1.5-hour newborn shoot to a four hour long shoot comprising of six different set-ups. Purchase the Luxe Collection to receive a beautiful memory box and thumb drive to all selected full-resolution digital images for keepsake!  
Contact them to book an appointment
Price: From $980

But wait, there's more to prepare for your baby
Book your session at your ideal newborn photography studio in Singapore before your delivery. Otherwise, you may not find one in time to immortalise your baby's early moments! Once that's out of the way, check through our ultimate downloadable newborn checklist to ensure you've got all the supplies necessary to welcome your newest family member. Now's also a good time to employ one of these confinement nanny services in Singapore to lighten your load post-delivery!
---
New to Shopee? Get $7 off (min. spend $15) with code*: BAMBINO
*TNC Applies. Valid for new users from 21 to 28 Nov only.