Whether you're going on a short trip or trying to avoid additional checked baggage fees, bringing a carry-on luggage can make your travel experience infinitely better! The best carry-on luggage bags today are spacious, lightweight and compressible. Need a guide on the models to look for? Read on for our favourite carry-on luggage options!
Rest assured that all of the best carry-on luggage bags we recommend meet the standard cabin luggage size of maximum 56cm (L) x 45cm (W) x 25cm (D) in total linear dimensions!
Best carry-on luggage options – hardside
1. Lojel Vita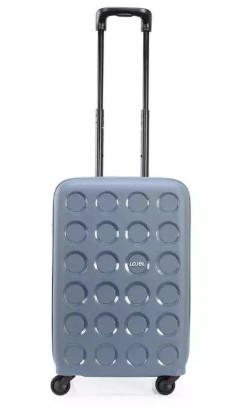 Constructed from a hardy polypropylene exterior shell, the Lojel Vita (available on The Travel Store Official) comes highly recommended as one of the best carry-on luggage bags. Its durable exterior shell decreases chances of permanent scratch marks and withstands extreme weather conditions well. Additionally, the Lojel Vita comes with tamper-proof security measures like double coil zippers and TSA lock system so you won't need to worry about luggage thieves. This combined with its spacious interiors makes it a prime choice if you're in the market for quality luggage.
2. Urbanlite Conti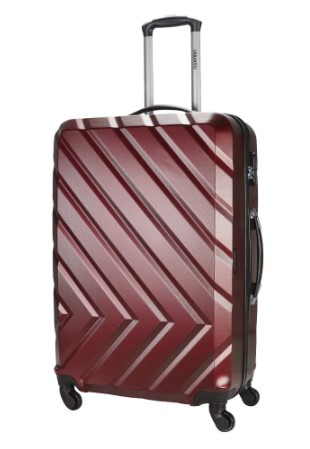 The best carry-on luggage need to be both durable and easily manoeuvrable. Fortunately, this is the case for the Urbanlite Conti (available on Universaltravellersg). Featuring 360-degree multi-directional wheels that allow for silent, fluid motion and a freely adjustable telescopic trolley handle, the Urbanlite Conti makes dealing with heavy loads a breeze! It even features fully-lined interiors and an ABS plastic shell to protect your belongings from accidental knocks so you can travel worry-free.
3. Water Polo Laptop Suitcase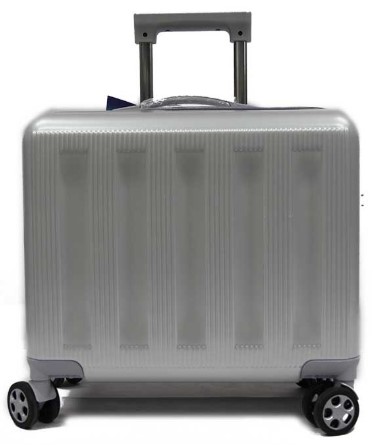 In the market for a sleek cabin luggage bag? Water Polo's laptop suitcase (available on Luggage Outlet) may just be the best hardside carry-on luggage especially if you're a business traveller. Don't let its squarish dimensions fool you — its sturdy polycarbonate shell and buckle strap does a great job of keeping contents secure. It also comes with multiple internal slots for delicate electronic items. Plus, the requisite 360-degree spinner wheels ensure you'll have no difficulty manoeuvring in tight spots.
Best carry-on luggage options – softside
4. Water Polo Getaway Trolley Duffle Bag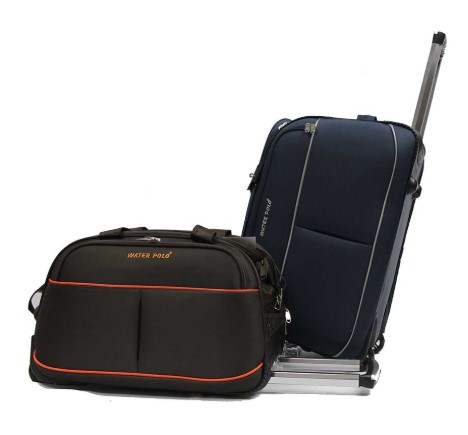 Shopping for a budget-friendly carry-on luggage option? The Water Polo Getaway Trolley Duffle Bag (available on Luggage Outlet) is preferred by many budget-conscious holidaymakers to be the best carry-on luggage! Packing two in-line skate wheels, top carry handles and a large U-shaped opening, the Getaway Trolley Duffle Bag is designed for convenience and movement. Water Polo has also spared no expense in ensuring the luggage is properly equipped with durable polyester to absorb shock and keep your belongings safe. Planning a weekend trip to JB? You know what to bring!
5. Herschel Sutton Mid Volume
Herschel's Sutton Mid-Volume (available on Herschel Singapore Official) is one carry-on bag anyone would want to be seen with. The minimalist Sutton features Herschel's signature striped fabric liner and classic woven label in sublime grey to give it that added oomph! Although there're no internal compartments, you can still store everything from clothes to gym shoes with the help of some packing cubes! Moreover, the webbing shoulder strap and carry handles make toting the Sutton about easy and stylish.
6. Kamiliant Pontos CLX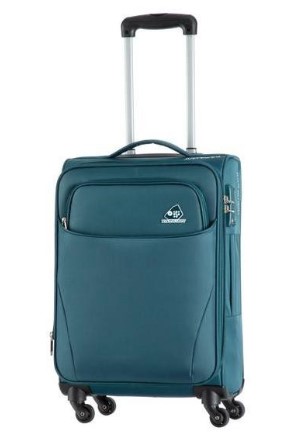 Kamiliant is a travel brand that's big on colours! Whether you're a fan of their colourful hues or the American Tourister brand, Kamiliant's Pontos CLX (available on Kamiliant by American Tourister) deserves a mention on this list of best carry-on luggage options. Besides an aesthetically pleasing design, Kamiliant has also placed emphasis on delivering a highly functional luggage bag. Built from Teflon coating fabric, the Pontos CLX offers fantastic protection against stains and water, guaranteeing your belongings stay clean and dry. While its four-way expander cleverly camouflages all that holiday shopping!
7. Targus CityGear Overnight Business Case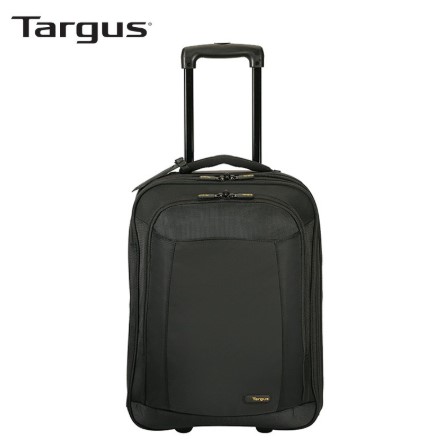 Not a fan of a hardside business luggage bag? Buy the Targus' CityGear Overnight Business Case (available on Smart Bazaar) then! Specially designed for short business trips, the luggage comes with compartments for clothes, electronics along with easy access pockets for additional storage. Meanwhile, the luggage's premium grade 1680D nylon material and added bumpers on its base help it to survive the most rugged of conditions! Additionally, you can remove the laptop compartment from the CityGear Overnight Business Case, revealing a protective 16" sleeve that's perfect if you wish to carry it by hand.
Travel worry-free with our best carry-on luggage recommendations
Need a comprehensive packing list on what to pack in a carry-on luggage? Be sure to check off these carry-on luggage travel essentials. If you're heading on vacation with your little ones, this packing list for travelling with kids will surely come in handy!
While here, don't miss out on Shopee's Travel Deals. With the holidays looming on the horizon, there's no better time to start planning than now!
---
New to Shopee? Get $7 off (min. spend $15) with code*: LUGGAGE
* TNC Applies. Valid for new users from NOW to 31 Dec 2019 only.