An icy cold bottle of soju never fails to hit the spot. It's refreshing, easy to drink, and affordable for its relatively high alcohol content. You may have already tried popular soju flavours like peach and green grape, but there's a host of other flavours to be discovered. If you're a fan of this delicious tipple, read on for our roundup of the best soju flavours to pair with your next K-BBQ meal!
Best soju flavours to try
Tangy soju flavours
1. Grapefruit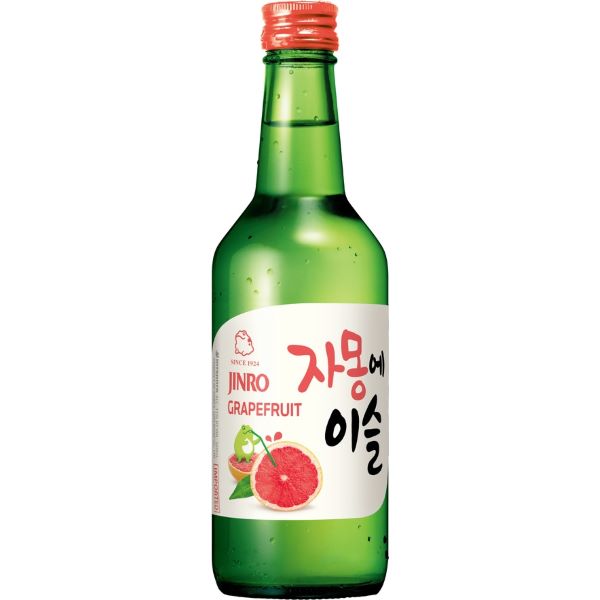 Grapefruit soju (available on Shopee Supermarket) tops the list of best soju flavours for its tangy, refreshing taste notes. It has just enough sweetness to mask the sharp alcohol taste, yet not too overpowering that it tastes like cough syrup. You'd even experience mild bitter notes in grapefruit sojus that's reminiscent of the grapefruit peel! This balances out the flavour and makes for a pleasant drinking experience.
2. Green grape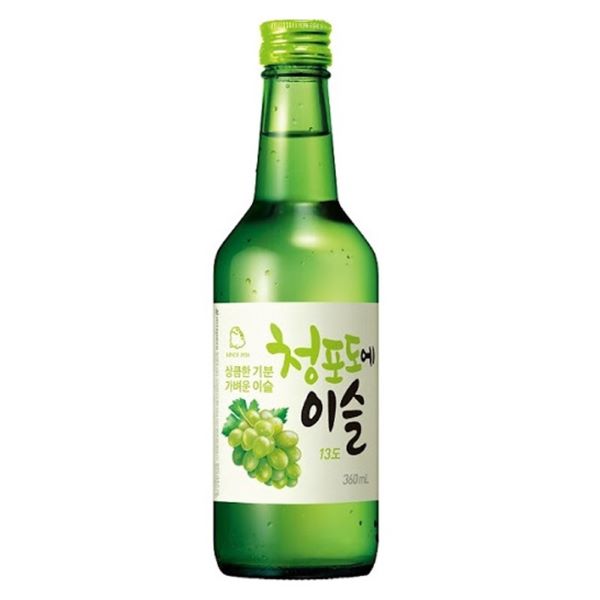 The next contender for the best soju flavour is no doubt green grape soju (available on Shopee Supermarket). Well-loved for its refreshing and fruity taste, green grape soju is neither too sweet nor bitter. For a close alternative with a lower alcohol percentage, the Hana Muscat grape soju (available on Shopee Supermarket) comes in at only 8% alcohol content. It's equally tasty, with Muscat grape flavour, a white grape variety that is commonly used to produce wines!
3. Yuzu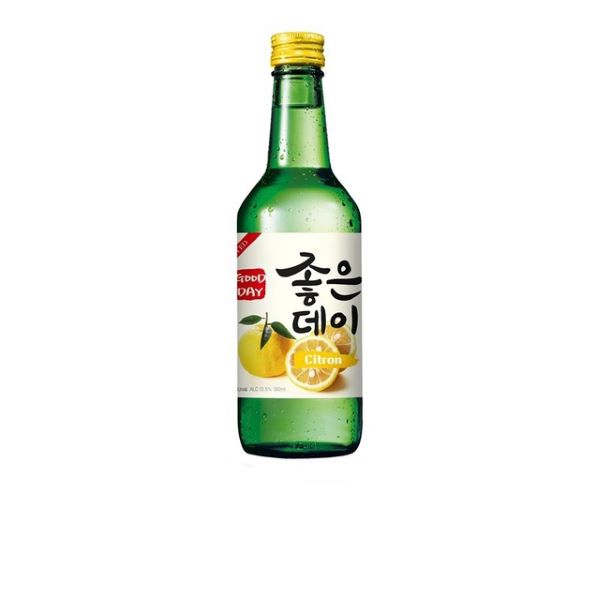 Yuzu is a flavour that mixes well with almost any kind of alcohol. So it goes without saying that a bottle of yuzu soju (available on Shopee Supermarket) earns a spot in this list of best soju flavours. It tastes fresh, citrusy and tart — like a blend of lime, lemon and grapefruit. If you haven't tried yuzu soju yet, you should definitely get your hands on a bottle!
4. Green apple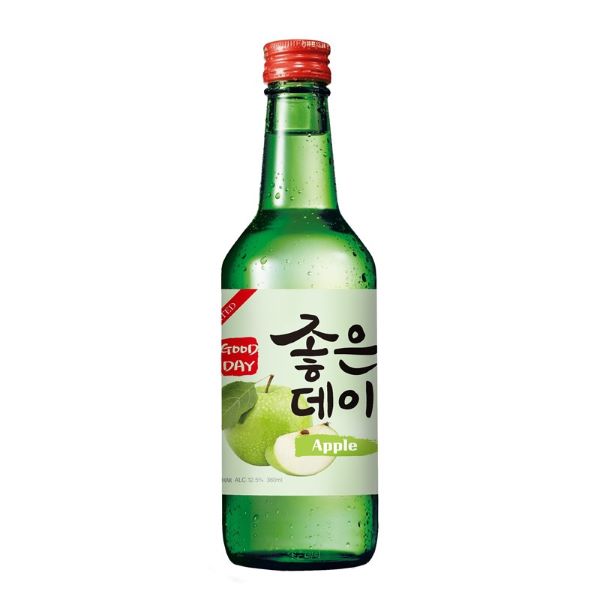 Crisp and light, apple soju (available on Shopee Supermarket) is one of the best soju flavours that's been highly reviewed. It has a bold flavour profile with a nice balance of sweet and tart, as well as a light hint of spice. Apple flavoured soju is an easy to drink option that also pairs well with many ingredients like beer and Yakult if you're making a cocktail!
5. Yogurt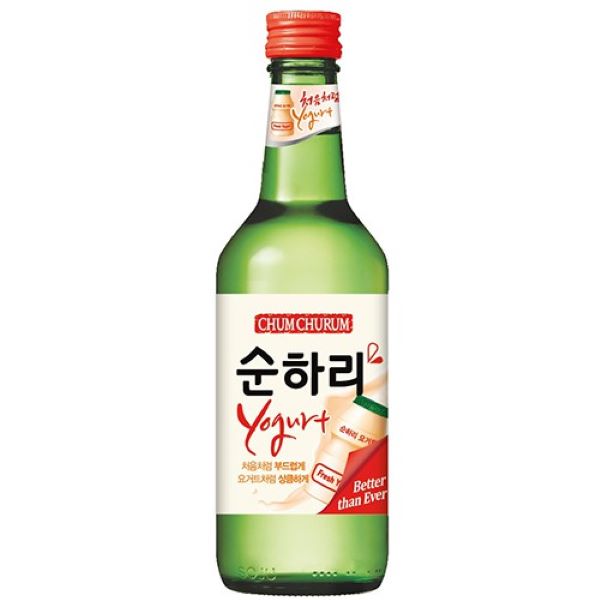 If you've tried the soju yakult recipe, you'd know how well soju goes together with cultured drinks. That's why the yogurt flavoured soju (available on Koryo Mart & K-Market) is one of the best soju flavours. It took inspiration from the soju Yakult recipe craze, so you won't have to shop for the ingredients separately. Yogurt soju has a flavour profile similar to the Lotte Milkis drink — milky, sweet and tart.
Sweet soju flavours
6. Honeydew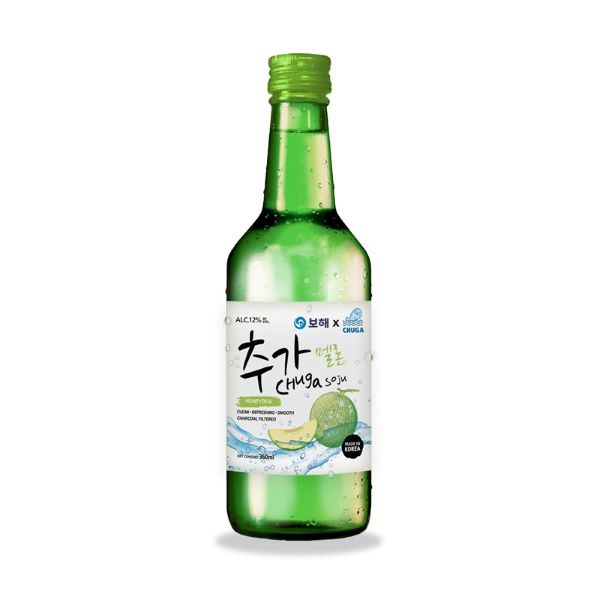 A relatively new flavour in the market, the honeydew soju (available on Shopee Supermarket) has already won the hearts of many. Inspired by the Melona-ju cocktail, this honeydew soju saves you the trouble of getting extra ingredients to create the concoction. It has just the right amount of sweetness, and is also perfect to use for the soju Yakult recipe for extra tanginess. 
7. Peach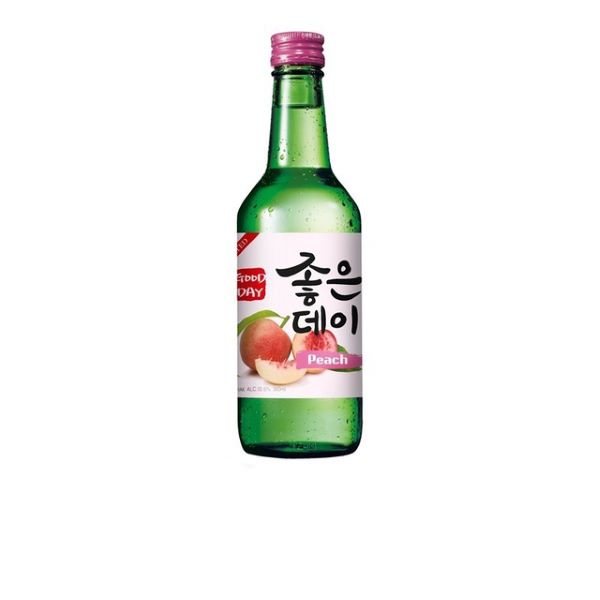 There's nothing not to love about a chilled bottle of peach soju (available on Shopee Supermarket), one of the best sweet soju flavours around. Imagine sinking your teeth into a ripe, juicy peach — its delicate taste is filled with floral sweetness and little acidity. If you want to make it more refreshing, try mixing peach soju with Sprite for some fizzy goodness.
8. Lychee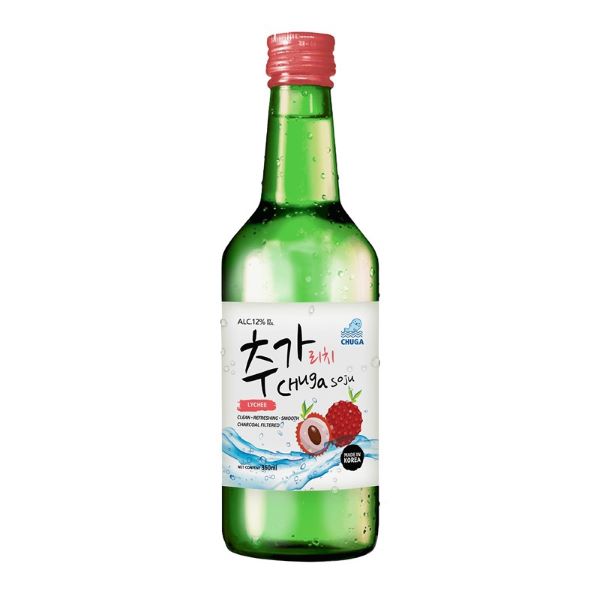 Similar to peach, lychee soju (available on Shopee Supermarket) has a sweet and slightly floral flavour profile that tops the chart for best soju flavours. It tastes like a lychee martini, but much lighter due to less alcohol content. Lychee soju is a great option to share with your girlfriends that enjoy fruity drinks for your next HTHT sesh!
9. Honey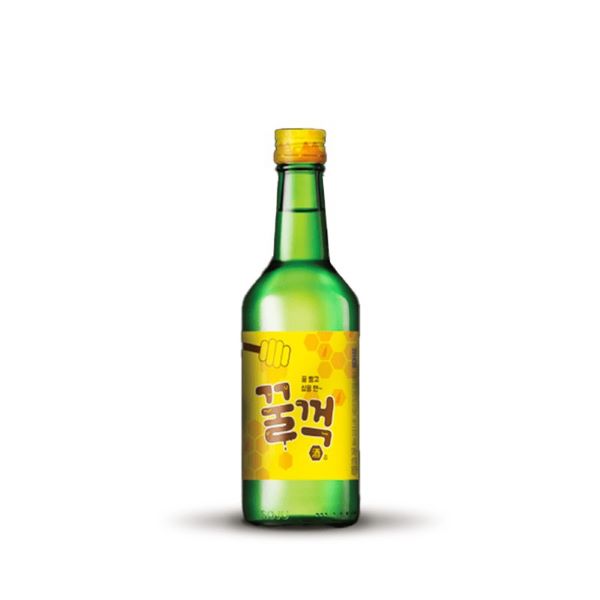 For those who find the original flavour of soju too strong, yet not a fan of fruity flavours, honey soju (available on BoozeBuddy) is for you. It is lightly sweetened with pure honey, and has a lower alcohol content of 9.2%. If you want the honey soju to be sweeter, simply mix in more honey and ice when enjoying your drink!
10. Watermelon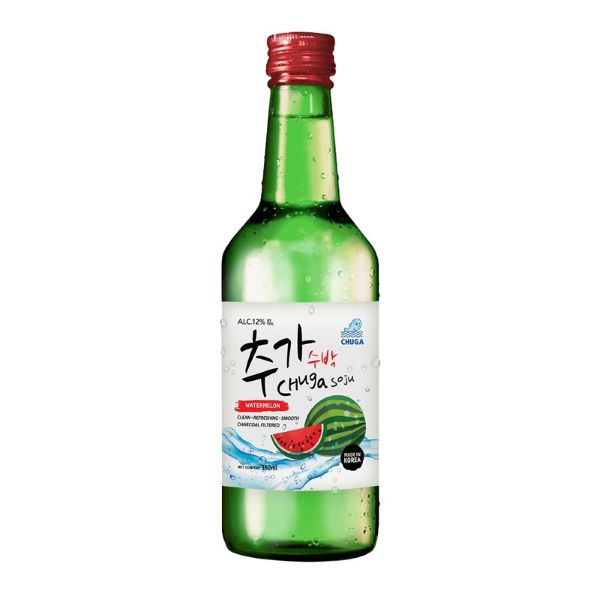 Have you ever tried soju served in a watermelon bowl? Subak soju, or watermelon soju, is a popular summer drink to enjoy with friends and beat the heat! On days when you're too lazy to go through the hassle of scooping out watermelon flesh and making a soju slushie, grab a bottle of watermelon flavoured soju (available on Shopee Supermarket) instead! It's definitely one of the best soju flavours that is sweet, light and refreshing!
11. Cherry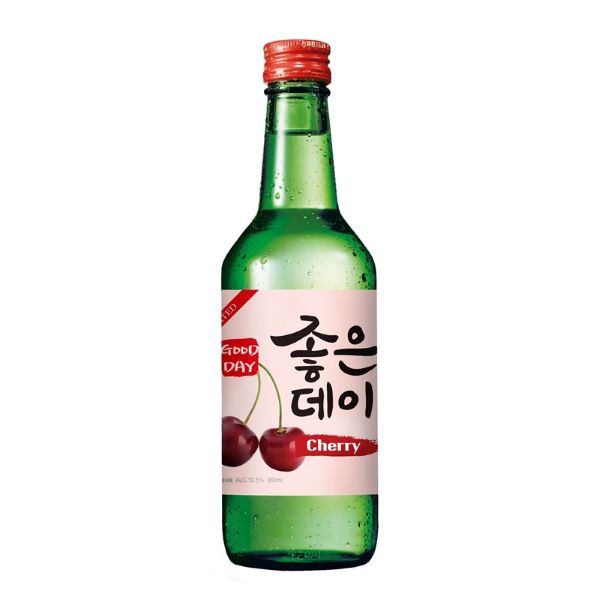 Cherry flavoured beverages tend to be a hit or miss — some even taste like sickly sweet medicine. Thankfully, the cherry soju (available on Shopee Supermarket) is quite a hit with its fruity sweet, crisp notes that's not too overwhelming. We recommend mixing cherry soju with soda and ice for a refreshing, fizzy cocktail.
What to pair soju with?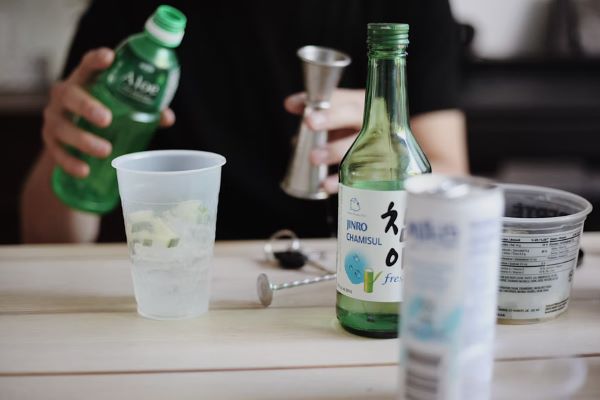 Soju is a popular drink to have with Korean BBQ. It is clear and smooth, which leaves a clean taste on your palate. It is also a perfect match with Korean snacks like dried squid and tteokbokki. 
Tired of arguing over who should pour the next round of shots? Get your hands on the ROYCHE Automatic Soju Dispenser (available on ellia_jin.sg)! This nifty, sensor-powered tool measures out the exact amount of soju needed to fill a standard shot glass and dispenses it without you having to lift a finger. Bottoms up, baby! 
Soju cocktail recipes to try 
Apart from food pairings, there are many ways you can take this drink up a notch. Here are two popular soju recipes you can try your hand at!
For your next boozy gathering, try this easy soju yakult recipe that makes a tangy, fizzy cocktail. You can adjust the proportions accordingly — more soju if you want a drink with a real kick, or more yakult if you prefer the drink a little sweeter!  
Prep time: 5 minutes
Servings: 2-4
Recipe ingredients:
400ml original soju

2 Yakult bottles

50ml Sprite

Ice cubes
Recipe instructions:
Pour

fresh soju

,

Sprite

(both available on

Shopee Supermarket

) and yakult in and mix well with a stirrer

Serve in

cute soju cups

(available on

ARTBOX OFFICIAL STORE

) and cheers!
This subak soju recipe makes the perfect Instagrammable summer cocktail  as it is served in a watermelon bowl. This will definitely be a delightful treat for your family or friends when they come over! The ratio of watermelon to soju is usually 1:1, but you can adjust it according to how much alcohol content you prefer.
Prep time: 10 minutes
Servings: 4-8
Recipe ingredients:
2 small watermelons

4 cups soju

2 cups ice cube
Recipe instructions:
Slice off the top of the

watermelon

(available on

Shopee Supermarket

) and scoop out the flesh

Blend the watermelon flesh for 1 minute until smooth

Strain the watermelon juice and scoop out the layer of foam

Measure 4 cups of watermelon juice and add it into a pitcher with soju

Mix well and pour the blend into the watermelon bowl

Add ice and serve!
Enjoy the best soju flavours with your friends and family
Stocking up on the best soju flavours for your year-end gatherings? You can find a huge array of soju flavours and ingredients to pair them with on Shopee Supermarket. Get the most bang for your buck by shopping during our 11.11 Big Sale, where great deals await! Enjoy them with the best Korean dramas of 2021 or recreate your favourite K-drama scenes with these Korean drama recipes!