Girls in bikinis and guys with six-packs. If you wanna see hella hot individuals strut down the beach, a dating reality show would be right up your alley. But with so many dating show formats across different cultures, it can be tough to find one you'll enjoy binge-watching. Read on for our recommendations on the best Netflix dating shows that are not cringe-worthy and will have you rooting for your favourite OTPs. 
What can viewers expect from dating reality shows?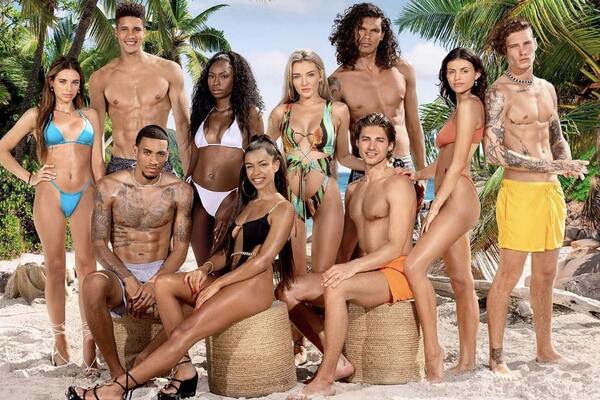 As its name suggests, a dating reality show incorporates a variety of matchmaking systems and services in the form of a game with clear rules. Beyond sexy figures, you can expect contestants on dating shows to have interesting and unique personalities too. Some will come with questionable social skills, and some will naturally be the centre of attention. There will also somehow always be that one couple that everyone ships. Caricatures aside, dating shows promise lots of swoon-worthy moments and drama too. This includes steamy kisses, competitive glares, aggressive catfights and more! 
Best Western dating shows on Netflix
1. Love Island (USA)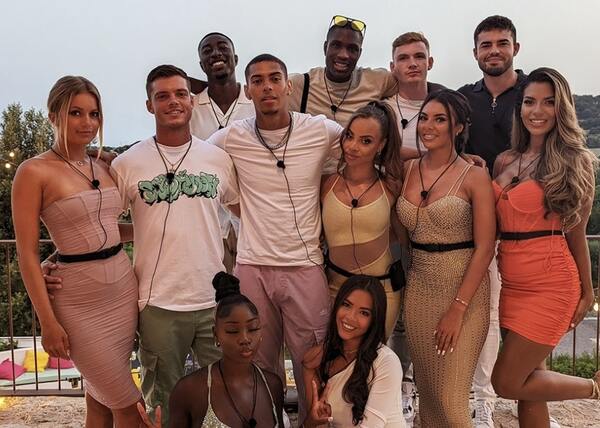 Arguably one of the most popular Netflix dating shows, Love Island has made waves across the globe for its sexy contestants. Based on the British show with the same name, the USA version spans 122 episodes across four seasons. Here, the contestants (referred to as Islanders) live in isolation in a villa and have to couple up in order to win up to $100,000. Whether for love, friendship or survival, it is every man (and woman) for themself. Contestants can also seduce their way through the games and challenges to win exclusive dates! But here's the catch – islanders can also be eliminated via a public vote during the series. You'll be kept on your toes for sure! 
Seasons: 4
Episodes (total): 122
2. Too Hot To Handle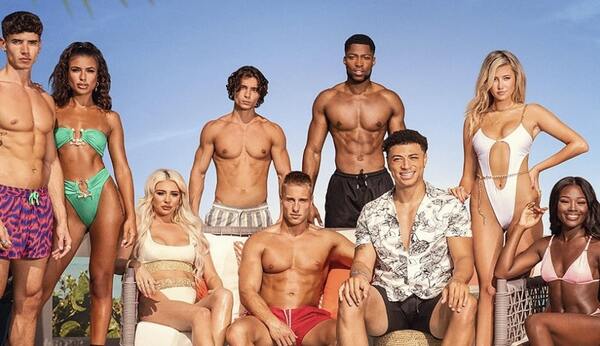 No kissing, no sexual contact and no self-gratification. Sounds easy? Not when you're in a house full of sexy singles that are Too Hot To Handle for four weeks! In this Netflix dating show, contestants initially think they are in for a fun time of meaningless flings. However, cone-shaped virtual assistant host "Lana" has other plans for them. Other than the rules, contestants have to go through various workshops to foster genuine connections with one another too. If they fail to abide by the rules or show no progress, they risk getting kicked out of the show. Like other dating reality shows, there are also new additions who join in halfway to spice things up and turn the tables! 
Seasons: 4
Episodes (total): 39
3. Dated & Related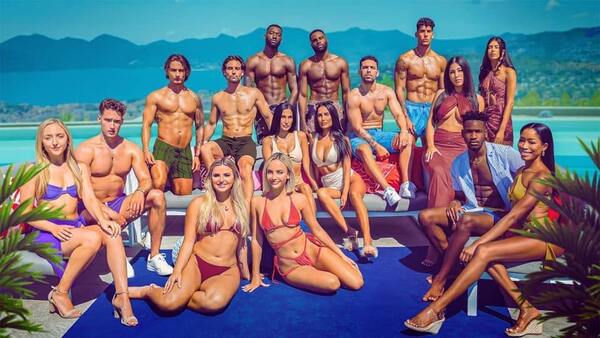 No one knows you better than your sibling does, which makes them the best wingperson in your search for romance. That's exactly the premise of Dated & Related, where several pairs of siblings (and one enthusiastic set of cousins) go on a quest to help each other find the love of their life. But imagine having to flirt with a cute guy in the villa when your brother is right there – it's going to be awkward for sure! So yes, this Netflix dating show is more than just showing your sibling your dating-app profile. They will get to see your love life up close and personal, and may even scuttle your plans by calling your bluff. What a juicy dating reality show! 
Seasons: 1
Episodes (total): 10
4. Are You The One?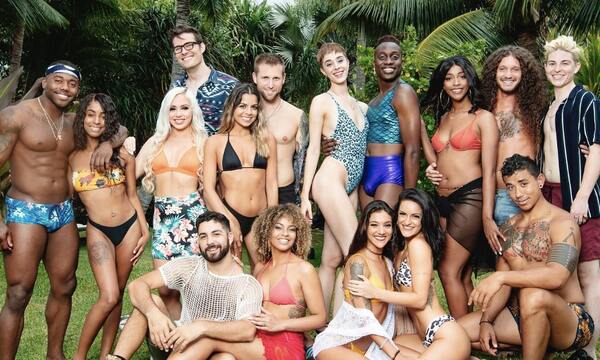 Do you believe in matchmaking algorithms? In the Netflix dating show Are You The One? (AYTO), a group of good-looking contestants are secretly paired as couples by producers. They then have to live together and try to identify all of these "perfect matches". If they succeed, the entire group shares a prize of up to $1 million! Of course, things are not that easy. Along the way, contestants have the opportunity to confirm their guesses in a "truth booth" and some even get a date in a honeymoon suite. But what we love most about AYTO is its diversified filming locations in beautiful places like Hawaii, Louisiana and Puerto Rico. 
Seasons: 8
Episodes (total): 88
*Only seasons 4 and 6 are available on Netflix
5. Dating Around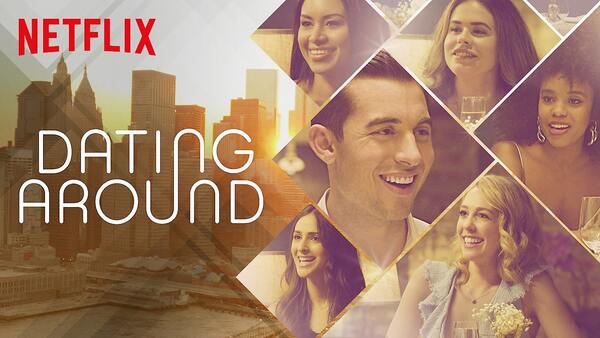 Touted as ​​the first original dating series that Netflix has produced, Dating Around is a breath of fresh air in the genre. Instead of a group of contestants at a villa, each half-hour episode follows one person going on five blind dates. Their mission is to find one perfect match that's worthy of a second date. With a cast of various races and sexual orientations, this Netflix dating show highlights the highs and lows of courtship well. In fact, there are some cute pairings that you just can't help but root for! Psst, there is also a six-episode Brazil version of the show on Netflix that you can binge-watch in a day! 
Seasons: 2
Episodes (total): 12
Best Asian dating shows on Netflix
6. Single's Inferno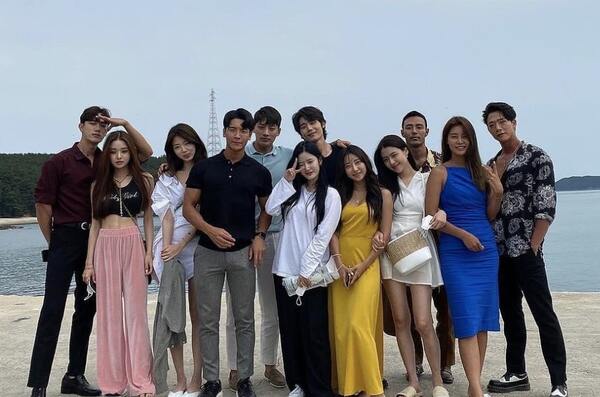 Making it to Netflix's global Top 10 list with 26 million views in its first week, Single's Inferno is a force to be reckoned with. While this Korean dating show is more conservative in comparison to its Western counterparts, it still packs a whole lot of drama and romance. In this Netflix dating show, a few hot singles have to stay on an equally hot island. Once they successfully match with a date, they can spend a night at a paradise hotel with fine dining and luxurious pools. But with new singles introduced halfway through the show, some relationships are put to the test while others have to endure betrayal and heartbreak. 
Seasons: 2
Episodes (total): 18
7. Terrace House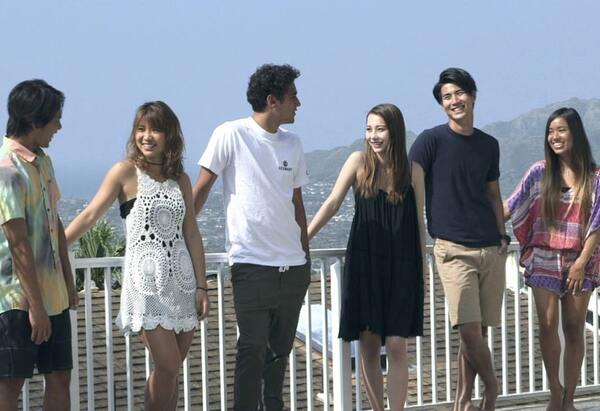 When it comes to the best Japanese dating shows, Terrace House is one that would probably come to mind. But it is not a dating reality show with the usual steamy scenes. That's because the show takes on an earnest format where six strangers live under the same roof while getting to know one another. The cast are allowed to keep their jobs and go about their daily lives so there is really no pressure in finding love. We especially look forward to watching dates between housemates and meaningful group outings. This Netflix dating show takes place in various cities of Japan like Karuizawa and Tokyo, as well as one season in Hawaii. 
Seasons: 5
Episodes (total): 271
*Only seasons 2 to 5 are available on Netflix 
8. Love Is Blind: Japan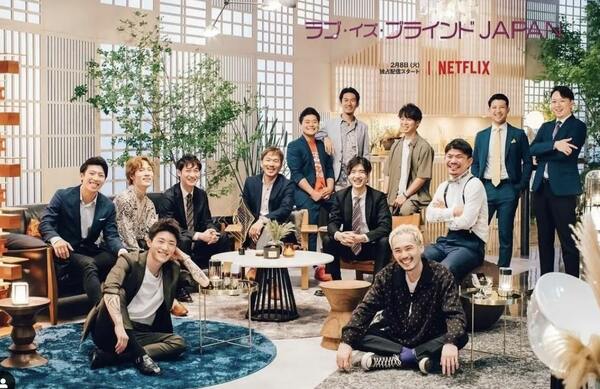 Love is patient, love is blind? In this Japanese spin-off of Love Is Blind, a group of attractive men and women try to find their future partners for marriage. However, they can only date each other in purpose-built 'pods' where they can talk through a speaker but not see each other. It is only when they feel like extending a marriage proposal that they can meet face-to-face. Then, the engaged couples go on a retreat to learn more about each other's lives. This Japanese Netflix dating show goes one step further to film their wedding preparations such as choosing their wedding dress and cake. Alas, each participant decides whether or not to say "I do" at the altar. Cue the tissues, please! 
Seasons: 1
Episodes (total): 11
9. REA(L)OVE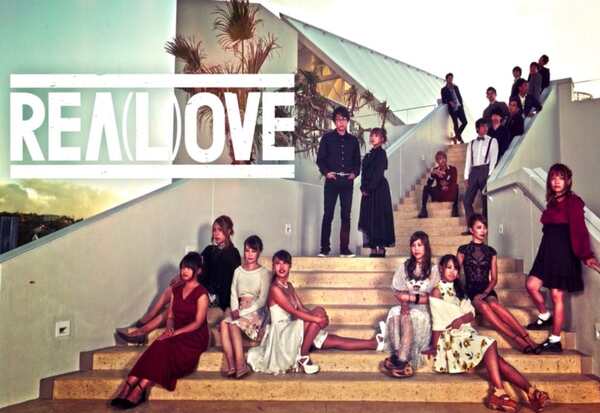 Love is not just about accepting the good, but all the bad and the ugly too. That's exactly what popular Japanese dating show REA(L)OVE tries to portray. Like most other Netflix dating shows, a group of hot singles gather to find their one true pair but the twist is that each contestant comes with a 'dark secret' that is revealed at some point during the show. Whether it is an undesirable profession or financial problems, finding romance will suddenly become a challenge and these singles have to decide if they are still deserving of love. Additionally, we love how this show highlights the gendered anxieties in contemporary Japanese dating. 
Seasons: 1
Episodes (total): 9
BONUS: Best Singapore dating show 
10. One Week Love
We can't write a list of dating reality shows without including a local production! While it may not be a Netflix dating show (yet), One Week Love holds its own with its drama and juice. You can expect many bonding activities and HTHT sessions where the contestants reflect on life and discuss deeper issues. You may find that their journey of growth is commendable, and while some didn't find their one week love, they found friendship instead. Oh, and can we just say that the hilarious panel of commentators are so brutally honest with their comments? We stan such confidence! 
Seasons: 1
Episodes (total): 10
Binge-watch the best Netflix dating shows today! 
With so many dating reality shows to watch, we're sure you now have something to do over the weekends. For other show recommendations, check out the best Korean dramas, best Chinese dramas and best Chinese variety shows that are guaranteed to make you laugh. Otherwise, keep yourself entertained by listening to the best Taylor Swift songs or reading some of the best self-help books to help with your new year resolutions!