Want your skin to look chok-chok or 'glowy from within'? When it comes to beauty, we look towards the Koreans for that radiant glass skin we all covet. Their secret? The best Korean skin care products, used in a 10-step Korean skin care routine that has only helped more women achieve the de-rigueur look in South Korea.
If you've been confused about what each step is needed for and when, then let's break it down to morning and night uses with product recommendations for each step. You'll also realise that products are applied in layers for each product to work its magic. Follow our handy guide and be one step closer to beautiful skin!
AM routine at a glance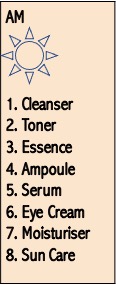 Your AM routine should be simple yet effective. You'd want your skin to be able to take all the external stressors of the day and to also sit well under any makeup that you might have on.
1. Cleanser
COSRX Low pH Good Morning Gel Cleanser

(Credit: Cosrx Official Store)




For newbies to the K beauty world, you might want to start with COSRX — one of the most affordable and best Korean skin care brands!

Our skin is naturally mildly acidic at a pH of 5.5 and to maintain this acid mantle, we should use a cleanser as close to our skin's natural pH as possible. The Low pH Good Morning Gel Cleanser (available on COCOMO Official Store) has a pH of 5-6, is gentle on our skin and also contains BHA (Beta Hydroxy Acid) the oil-soluble ingredient that cleans out dirt and sebum from our pores — especially those nasty whiteheads and blackheads!
2. Toner
Mamonde Rose Water Toner

(Credit: Althea Korea)




Next, you'd want to prep your skin with a soothing toner so it can better absorb subsequent skin care products. Mamonde's Rose Water Toner (available on Althea Korea) is made with 90.97% Bulgarian Damask Rosewater that soothes your skin while removing dirt and dead skin cells. This toner is free of synthetic pigments, animal oils and mineral oils that can be harmful to skin, thus making it the best Korean skin care product to reach out for if you're battling with sensitive skin.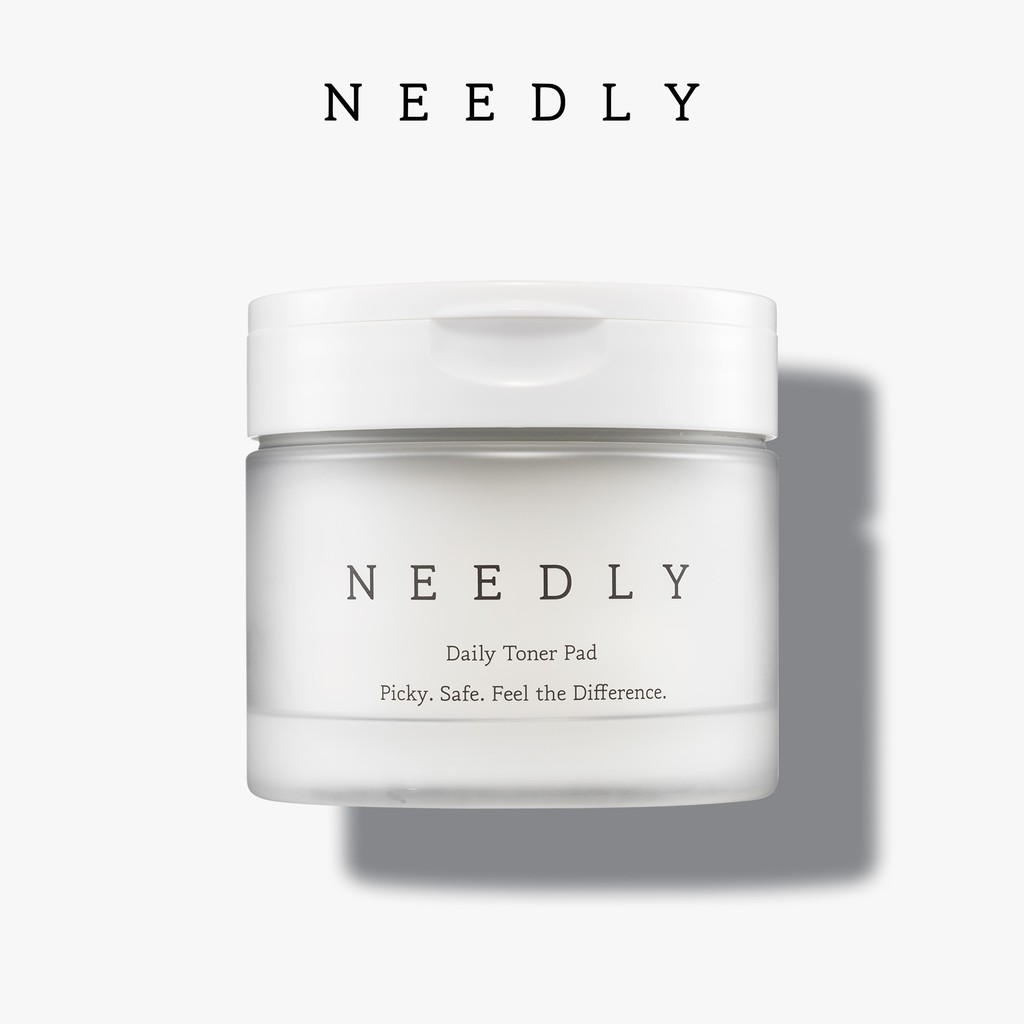 An essential everyday product for your Korean skin care routine, the Needly Daily Toner Pad (available on needlyofficial.sg) is a gentle toner pad formulated with natural tea extract to exfoliate skin for a smoother, brighter skin tone. Core ingredients such as salicylic acid calms redness and irritation while poly hydroxy acid contains antioxidant properties to reduce wrinkles and fine lines. 
Suitable for a host of skin types ranging from oily skin, dry skin to sensitive or acne-prone skin, simply wipe your face with the Needly Toner Pad clean up gunk and dirt from the day. Use this as part of your skin care routine and say hello to brighter, younger looking skin today! 
3. Essence
Huxley Secret of Sahara Oil Essence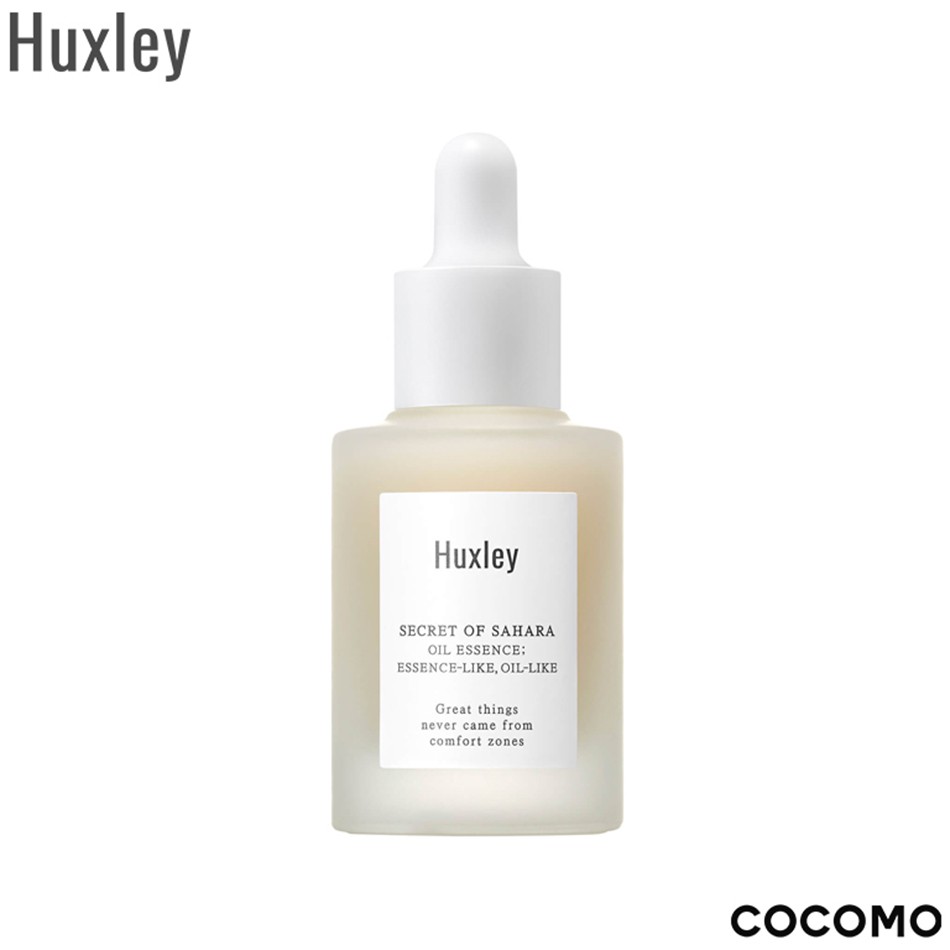 The 10-step Korean skin care routine may seem a hassle for many Singaporeans but one step that shouldn't be skipped is the application of an essence. An essence is a concentrated formula that helps with cell regeneration and turnover. They are lightweight and have water-like consistency meaning absorption happens within seconds, hydrating your skin much quicker than ever!
Huxley's Secret of Sahara Oil Essence (available on Huxley Official Store) combines the goodness of both a face oil and essence. It comes in a minimalist dropper bottle and from what we hear, has a divine scent. The hero ingredients here are the Sahara Prickly Pear Seed Oil and Cactus extract — both are sourced straight from the Sahara desert! Combined together with extracts of other botanical ingredients — Acai Berry, Yerba Mate Leaf, Quinoa — this product is perfect especially for those with sensitive or acne-prone skin.
Squeeze a few drops of this and tap it (don't rub) into your skin. Observe revitalised looking skin after a few uses — you can thank us later!

4. Ampoule
Manyo Factory Bifida Complex Ampoule

(Credit: Manyo Factory)




Ampoules contain a higher number of active ingredients and are more potent than essences and serums. They are another step needed in helping to restore and regenerate the skin. 

Massage in the Manyo Factory Bifida Complex Ampoule (available on Manyo Factory) — one of the hottest and best Korean skin care products right now. It contains 90% Bifidalacto Complex (talk about high concentrate!) to fortify, improve the skin's resilience and combat anti-aging skin signs! It also contains antioxidants like niacinamide to allow your skin to repair itself and counteract free radical production.
5. Serum
Sulwhasoo First Care Activating Serum

(Credit: NANA MALL)




Remember the 10-step Korean skin care is all about layering products that serve different purposes and serum serve their own purpose too. Serums contain a high concentrate of active ingredients to target specific skin care issues like wrinkles and dark spots. They can be distinguished from their thicker consistency and smaller bottles.

Ranked no. 1 in the anti-aging and serum category for seven consecutive years, the Sulwhasoo First Care Activating Serum (available on NANA MALL) is one of the best Korean skin care products to use for your morning and nighttime routines. Formulated with the fifth generation JAUM Activator™, it boosts the skin's ability to rejuvenate itself daily. It's no wonder why top Korean actress, Song Hye Kyo, is the brand's ambassador.

Use your fingertips to apply the product on your skin and gently wrap your face with your palm to improve absorption.

MQ Skin Ginseng Repair Serum

(Credit: Bottoms Up SG Official Store)
The MQ Skin Ginseng Repair Serum (available on Bottoms Up SG Official Store) boasts a 100% natural formulation with ingredients such as Korean ginseng root, black turmeric powder, lemon essential oil and more. Its main ingredient, ginseng, contains nutrients capable of penetrating up to five  times more deeply to nourish aging skin!
Ginseng also protects, restores and eliminates toxic substances from the skin more effectively, while improving circulation for natural and healthy skin.This is definitely one of the best Korean skin care products to take note of! 
To use, apply and massage the serum into your skin with your fingertips to improve absorption. This should be done after cleansing and moisturising your face for the best results! 
6. Eye Cream
ETUDE Moistfull Collagen Eye Cream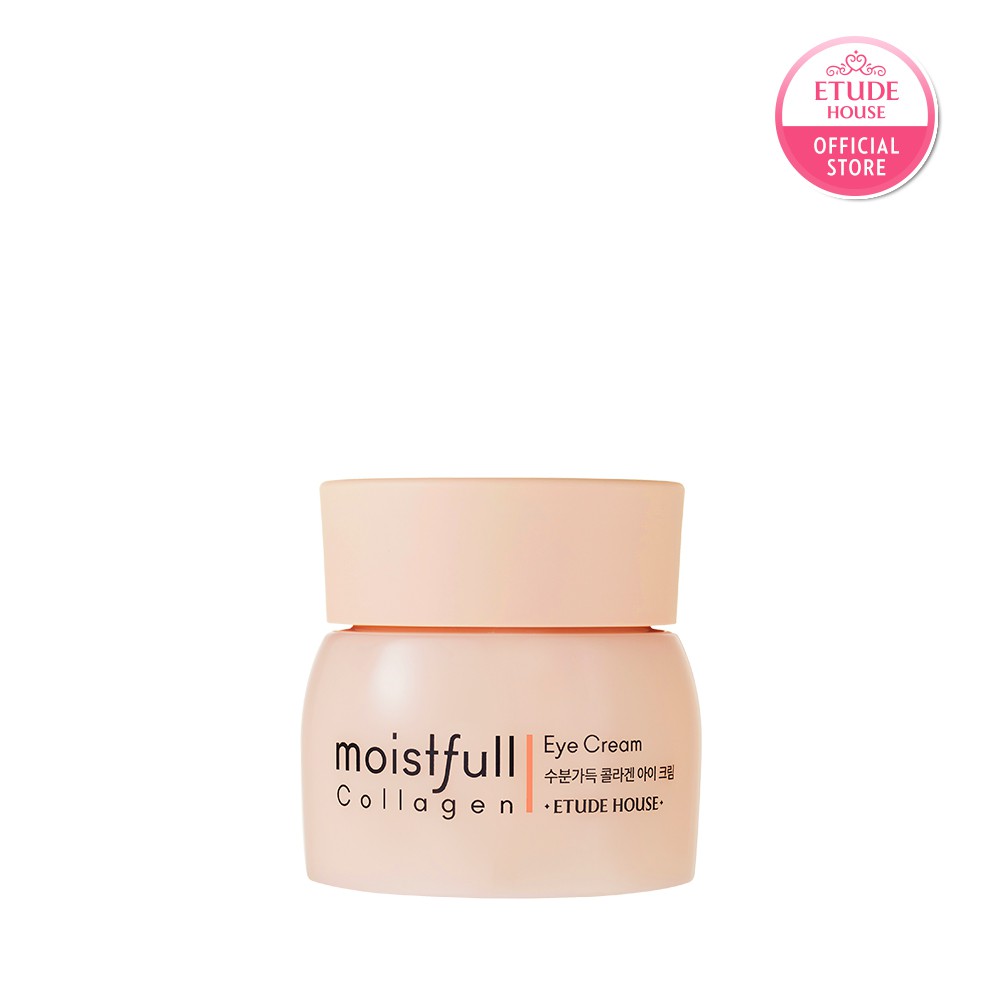 Don't neglect the delicate skin around your eyes. Keep an eye cream handy in your 10-step Korean skin care routine and keep the puffiness at bay throughout the day!

One of our favourites is the Etude Moistfull Collagen Eye Cream (available on ETUDE Official Store). It packs small-sized, specially formulated water particles that penetrate the thin skin around our eyes to leave it bouncy and dewy. It also does away with nasties like the mineral oil, silicone oil and surfactants. To use, simply dot the cream around your under-eye area and pat it in till absorbed.
7. Moisturiser

Dr Jart+ Ceramidin Cream

(Credit: cosko)




Once you've done the hard work, seal all the goodness in with a hydrating moisturiser. Dr Jart+ Ceramidin Cream (available on cosko) is a well-loved moisturiser for all skin types. The star ingredient here is undoubtedly the ceramides itself which limit moisture loss and protect the skin against other environmental stressors.

It is also one of the best Korean skin care moisturisers if you wish to target skin concerns including dryness, fine lines and wrinkles.
8. Sun Care
Make Pre:m Blue Ray Sunscreen

(Credit: COCOMO Official Store)




Don't rush out of the door just yet! One cannot stress the importance of incorporating sun care products into the 10-step Korean skin care enough. Korean sunscreens are different in that they don't use the SPF rating system but instead use the persistent pigmentation darkening test, known as the PA system for short — the more plus signs you see after the PA, the more protection you get from UVA exposure.

Make P:rem's Blue Ray Sun Gel or Stick (available on COCOMO Official Store) is one of the best Korean skin care products you need to invest in. It's formulated with hydrating chia seed extracts, calming centella extract and brightening niacinamide. This sunscreen with SPF 50+ PA++++ UVA/UVB protection is perfect for use even under your makeup as it has zero white cast, so you can bid goodbye to the gloppy white cast texture we've come to associate sunscreens with.
PM Korean skincare routine at a glance


9. Oil-based cleanser
Banila Co. Clean It Zero Original Cleansing Balm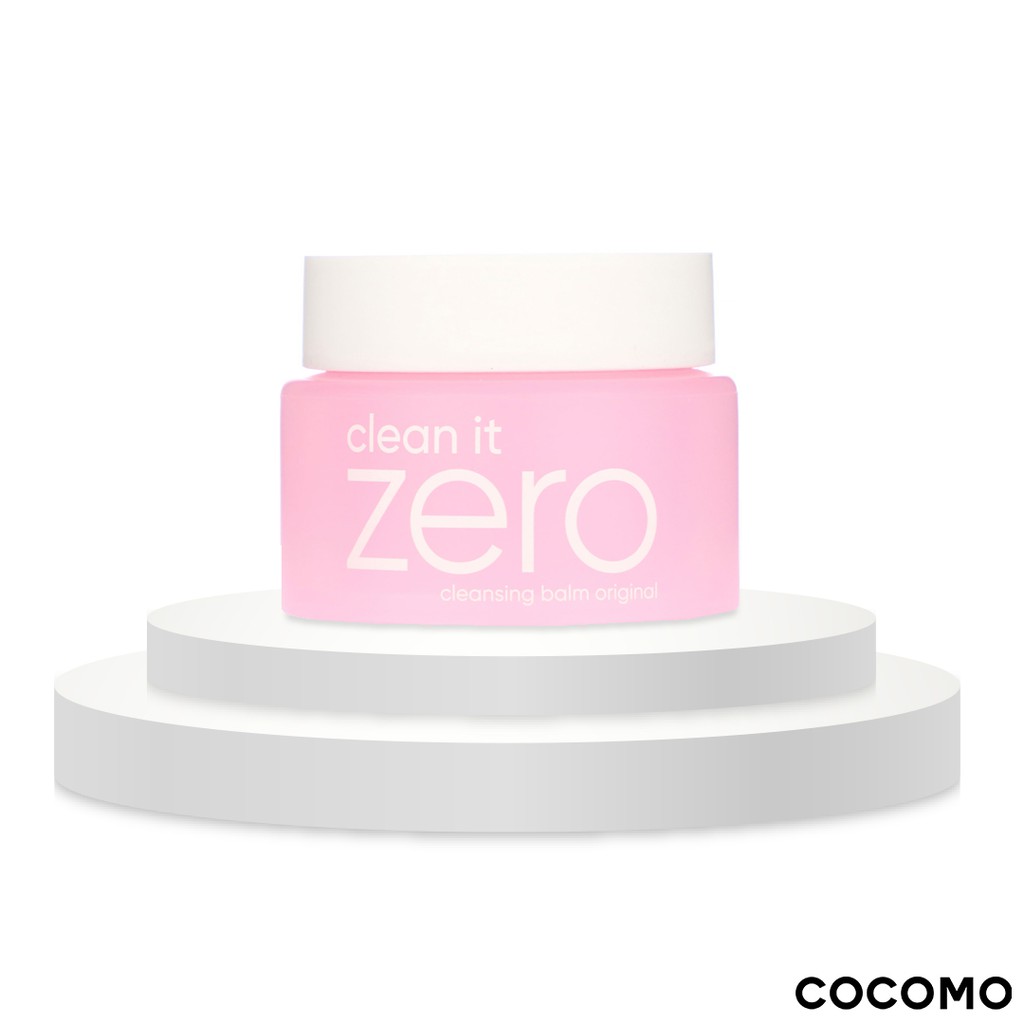 Koreans swear by double cleansing to keep their skin in top-notch condition. They believe face washing should involve two steps; first using an oil-based cleanser followed by a water-based one. The former draws out oil-based impurities like sebum, sunscreen and makeup while the water-based cleansers tackle sweat and dirt.
Banila Co's famed, Clean It Zero Original Cleansing Balm (available on COCOMO Official Store) sorbet-like textured oil-based balm is an all-in-one cleansing balm that removes makeup and other pore-clogging impurities. Massage it into your face in circular motions before rinsing off with lukewarm water!
10. Water cleanser
Lagom Cellup Gel-to-Water Cleanser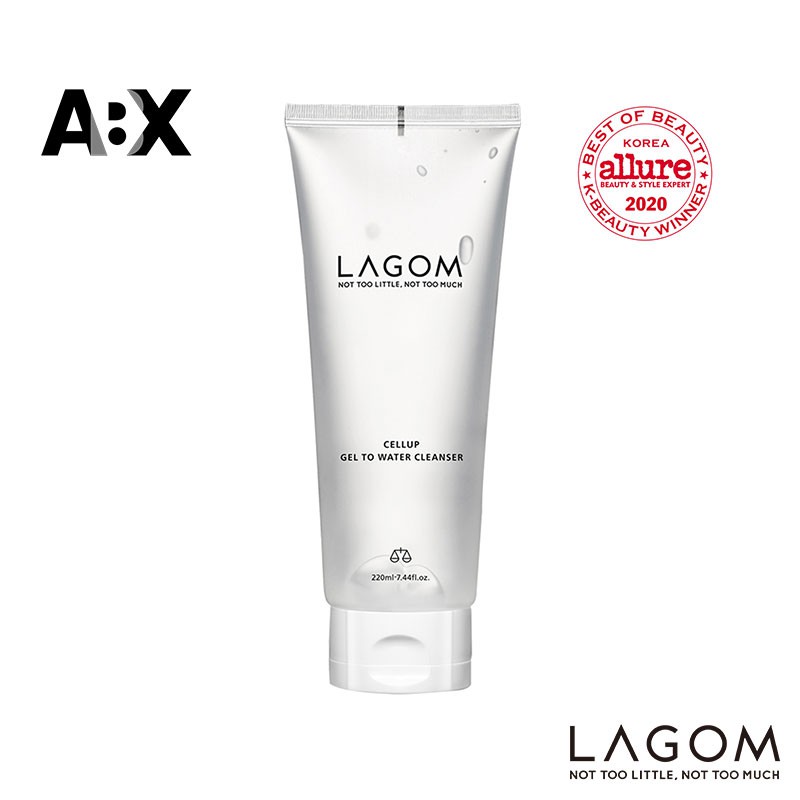 Reach for a water-based cleaner to remove any oil residue and leave your skin feeling extra clean. The Lagom Cellup Gel-to-Water Cleanser (available on Asian Beauty X) is one of the best Korean skin care products to try in 2020! This cleanser activates aquaporins (cell proteins) in our skin. Aquaporins facilitate the transport of water and this cleanser fills these water channels up to hydrate our skin from within. Use it as the second cleanser and massage into your skin before moving on with the rest of the nighttime routine. 
11. Exfoliator
NEOGEN DERMALOGY BIO-Peel Gauze Peeling Pads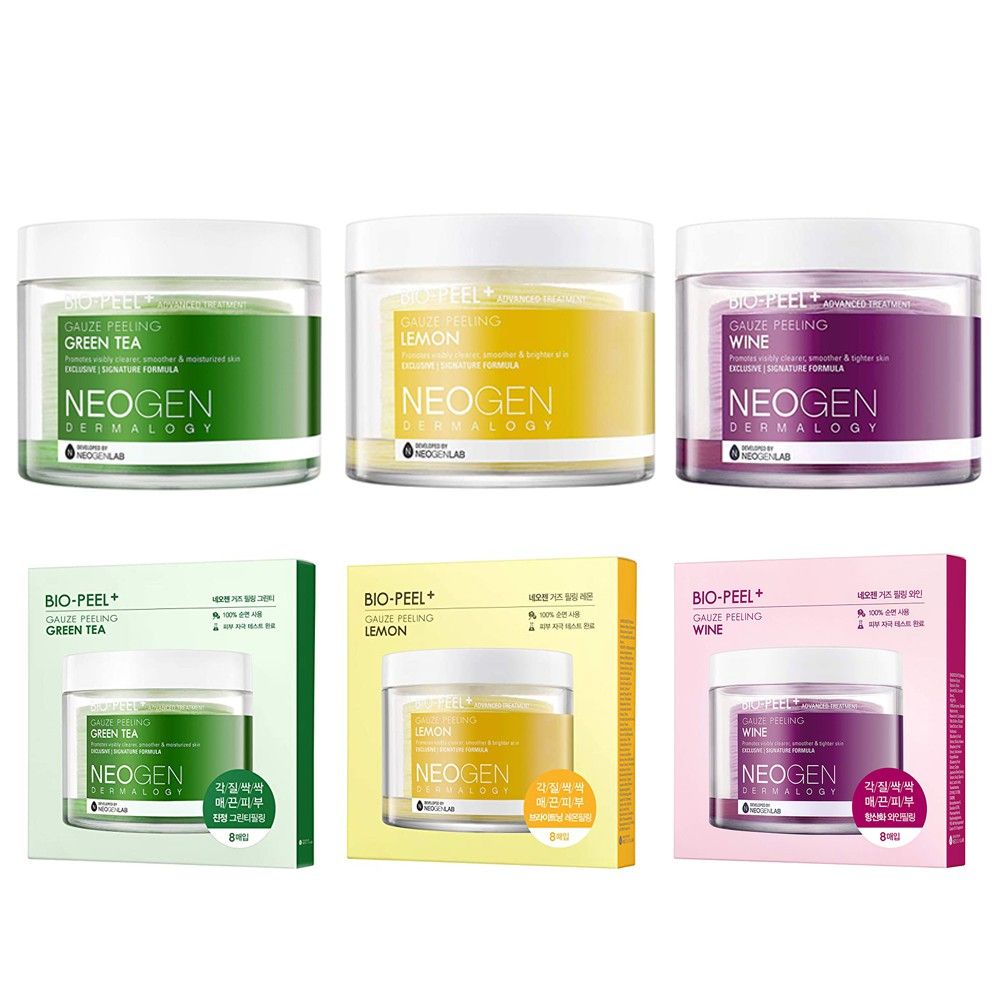 Similar to western skin care routines, exfoliation is also a necessary step in your 10-step Korean skin care routine. The process removes dead skin cells and allows other products to work their magic. You don't have to exfoliate everyday — just two-three times a week will do. 
The NEOGEN DERMALOGY BIO-Peel Gauze Peeling Pads (available on NEOGENLAB.kr) are gentle yet effective and are perfect to swipe away the grime and excess sebum from the day with. These double-sided exfoliation pads are combined with chemical peeling so all you have to do is use the gauze side to gently exfoliate and the embossed side to even out the skin texture. Best of all, it's suitable for use on all skin types. Choose between the wine, green tea and lemon exfoliating pads and say hello to healthier skin!

12. Toner
Use the Mamonde Rose Water Toner above
13. Essence
Use the Huxley Secret of Sahara Oil Essence above
14. Ampoule
Use the Manyo Factory Bifida Complex Ampoule above
15. Serum
innisfree Green Tea Seed Serum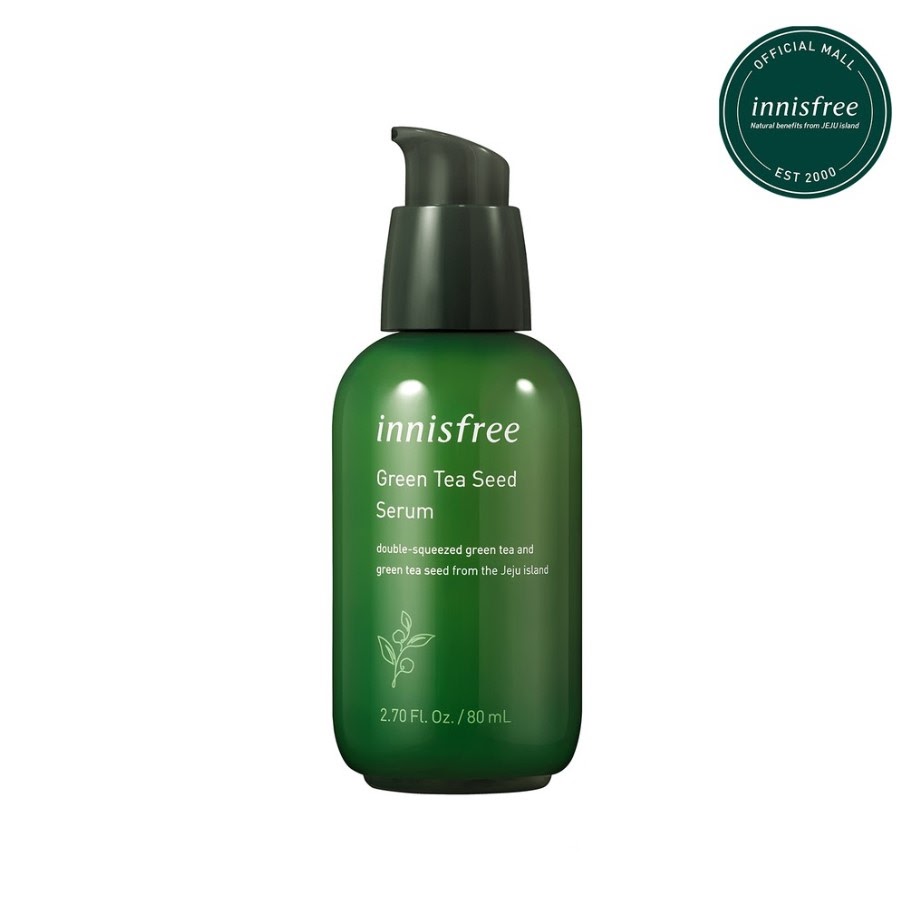 If the hefty price tag of Sulwhasoo scares you, or if ageing skin is not one of your primary concerns, we'll recommend the innisfree Green Tea Seed Serum (available on Rossy).
We've raved about this product in our article about the best innisfree products every Singaporean should try but this Korean skincare bestseller deserves another spot in this list.  Formulated with the no. 1 "Beauty Green Tea", a moisturising ingredient that was only developed after a huge study of 2,401 Korean green tea varieties, this bestseller is able to nourish your skin from within, and retain moisture without adding too much shine. It's really no wonder how innisfree managed to sell over 10 million bottles of this holy grail since its launch!
16. Sheet Mask
Dr Jart+ Cryo Rubber Masks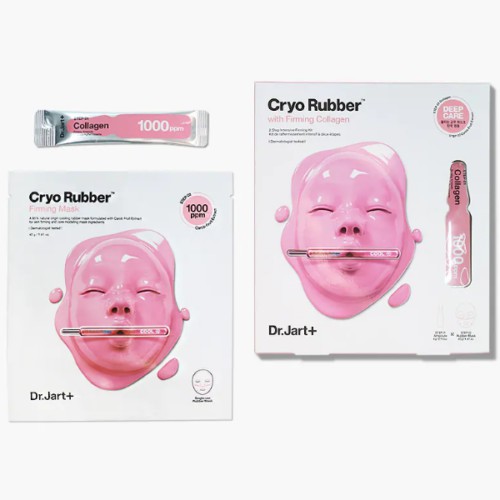 We were equally shocked when we saw these scary-looking masks but trust us when we say they're actually scarily good. These two-step Korean skincare sheet masks contain a concentrated ampoule serum and a cooling algae-derived mask to lock the active ingredients in.
The Dr Jart+Cryo Rubber Masks (available on kosatoz) comes in four variants to suit your skin concern. If you're facing dull and lacklustre skin, go for the Cryo Rubber with Moisturising Hyaluronic Acid mask. It helps hydrate your skin by attracting moisture from the atmosphere, while kelp extract boosts moisture retention to prevent water loss.
How to use it? Simply apply the stick ampoule onto your skin after cleansing and then apply the mask. Leave it on for 30 – 40 minutes for deeper absorption. The best part? This is one of the best Korean skin care products that's suitable for all skin types.
LANEIGE Water Sleeping Mask
Alternatively, you could also use a sleeping mask. Sleeping masks are typically a moisturiser or cream that is to be left on overnight while you snooze away.
One of the best Korean skin care products and also probably the product that skyrocketed Laneige to fame is the LANEIGE Water Sleeping Mask Lavender (available on Laneige Official Store) now in lavender scent! An award-winning formula, this bestseller purifies the skin and relieves skin fatigue, giving you a well-rested appearance the next morning. Besides this, its lavender scent allows your mind to relax and rest well during sleep.
Word of caution though! Use it only 2 – 3 times a week as the last step of skincare and leave it on overnight instead of washing it off.
17. Eye Cream
Use ETUDE Moistfull Collagen Eye Cream from above
18. Moisturiser
Use Dr Jart+ Ceramidin Cream from above
Explore other K-beauty trends with us!
Don't just stop at the best Korean skin care products. Check out the essential Korean bangs trends you need to try — we teach you how to style them as well. Or browse our list of hottest Korean bag brands you should be sporting for the upcoming year-end festivities. While here, check out our 12.12 Birthday Sale 2020 for more savings and deals!