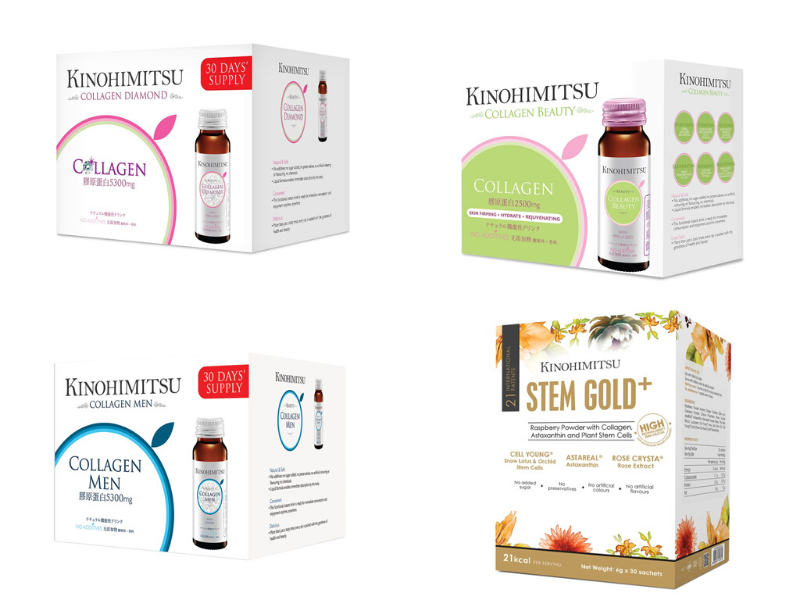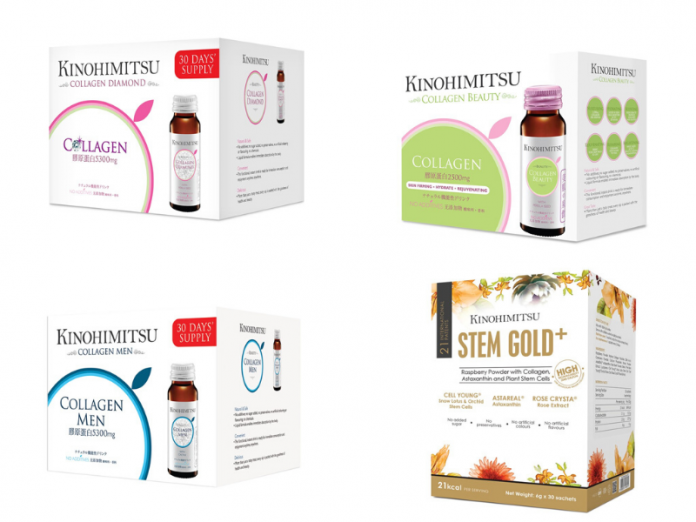 Here's a fact! Collagen is actually the most copious protein in the human body. It is also an important component of connective tissues that make up parts like tendons, skin and muscles. So, what exactly are in collagen drinks and can they really help to reverse ageing? Well, drinking collagen has been linked to numerous benefits, with few known risks. As reported by Healthline, collagen can help improve skin health, relieve joint pain, help prevent bone loss, boost muscle mass, promote heart health and among many other health benefits. It is really no wonder that it has risen in popularity over the years. One popular collagen supplement that is loved by many are collagen drinks and once again, we've done the homework for you. Here are some of the best collagen drinks that's loved by many: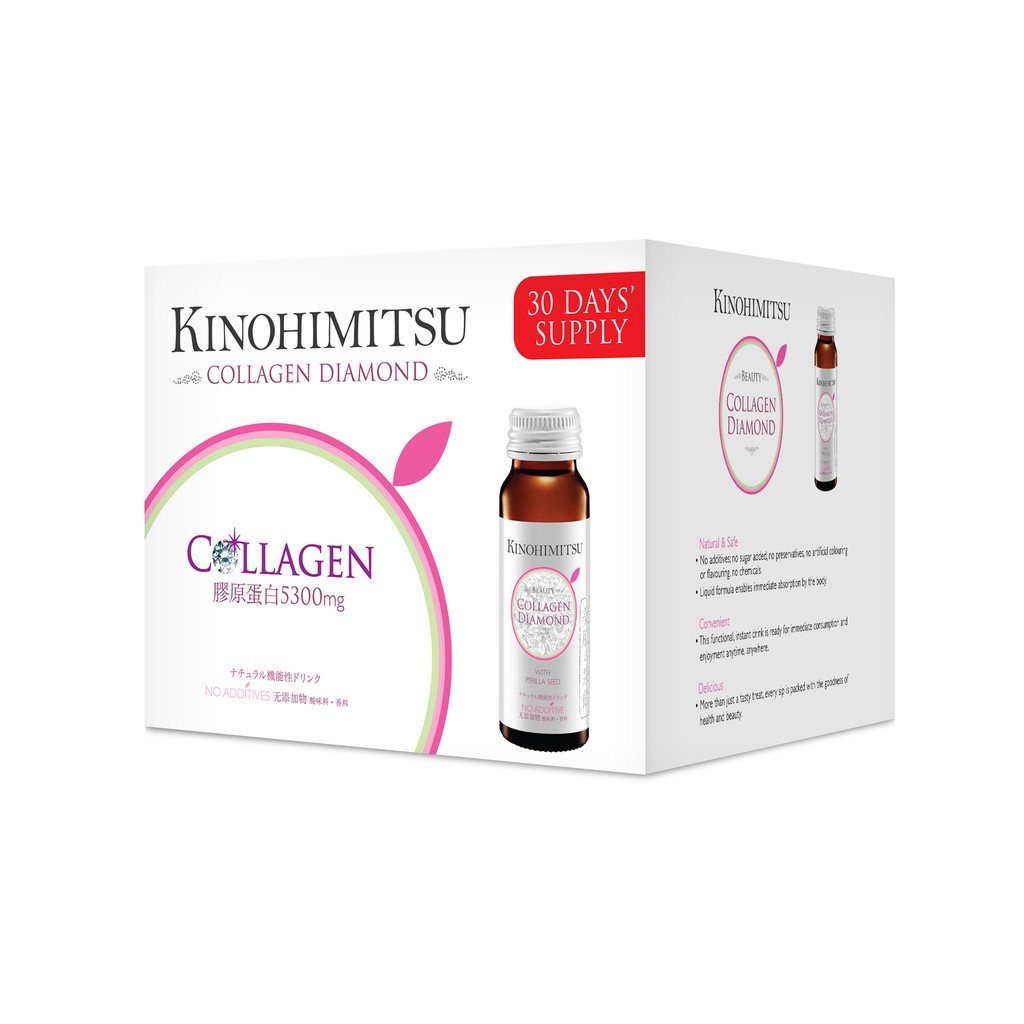 Highly rated by many bloggers, the Kinohimitsu Collagen Diamond is no stranger to many of us. Dubbed as the "best collagen drinks in Singapore", this drink not only keeps your skin looking youthful but also hydrates your skin. If you're aged 30 and above, constantly exposed to UV rays, frequently travel, always stay up late, a coffee drinker, an active and passive cigarette-smoker, this is for you! This drink is specially formulated to help restore your skin's youthful appearance, and build resilience and radiance to mature skin. Definitely one of the best collagen drinks on our list!
Promising Review: "Overall, I am quite impressed with the Collagen Diamond 5300mg Drink. As you see from the three tests over the course of two weeks, it does deliver what it promises: minimising fine lines and wrinkles, restoring moisture to the skin, and brightening up the complexion." – Daily Vanity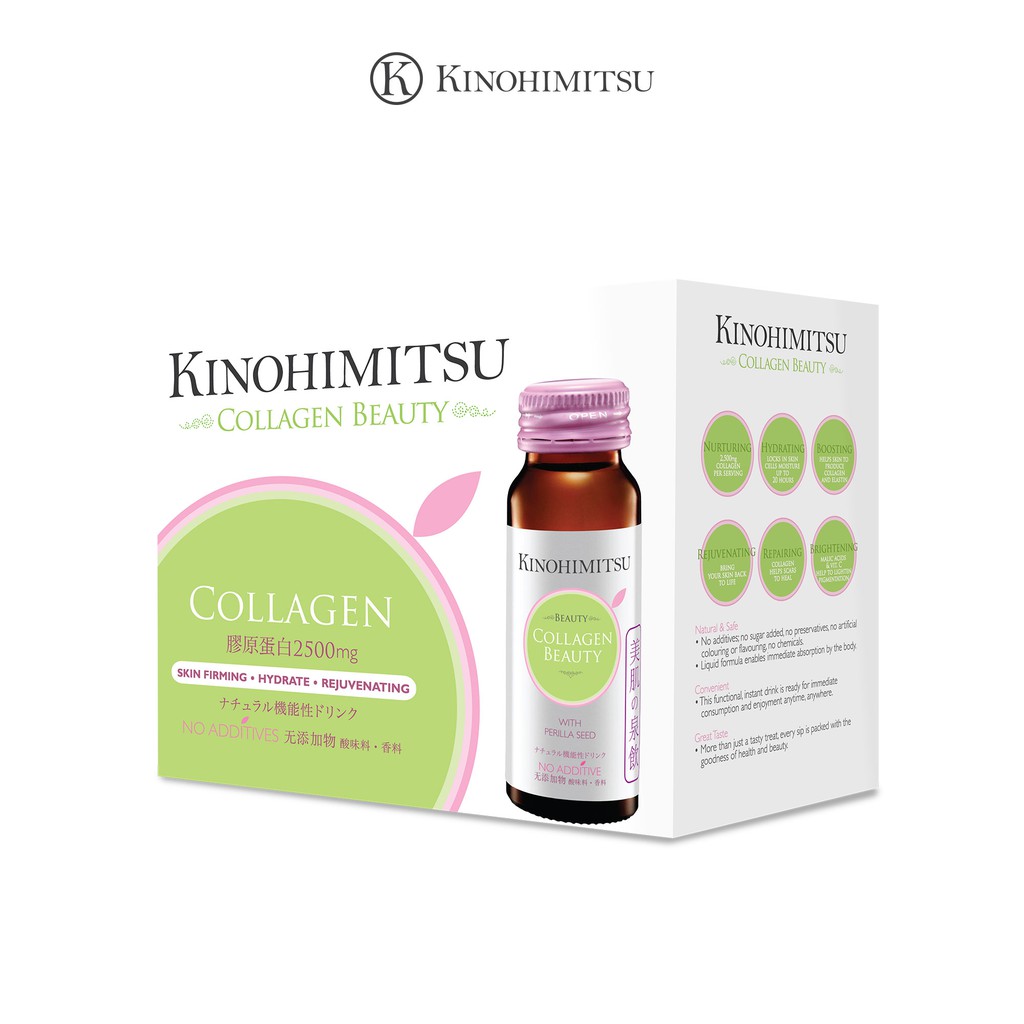 If your skin is looking dull, tired, dry, blemished, flaky and yellow-ish, you might want to give the Kinohimitsu Beauty Drink a go! Formulated with a high concentration of collagen, it is said to be able to plump up your skin for it to become smoother, firmer and younger-looking within just 6 days! It is famed as one of the most effective routes to achieving smoother, firmer and younger-looking skin not only on your face but the rest of your body as well, including your neck, bust and bum. 
Promising Review: "It is quite pricey but works wonders even only after 2 days of drinking this product. I gave this product a try and I saw that my laugh lines are gone. Can't wait to see the full results. I am a happy customer and will definitely recommend my friends. I will purchase this again!" – Jaja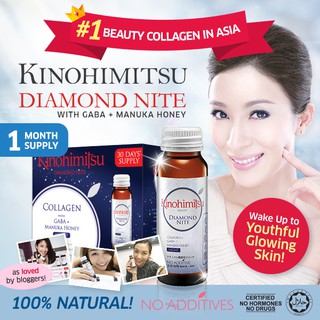 Did you know that the Kinohimitsu Diamond Nite Drink is the first and only collagen drink that works to relax and bounce back stressful skin just over 8 hours of quality sleep? It is formulated to help our skin remove toxins that cause cell-ageing, and also works to ensure an effective repairing and renewal process takes place. One of the best collagen drinks, not only does this product help to restore your skin, but it also helps to relax your mind for a good night's rest. Drink a bottle of this and wake up to radiant, younger-looking skin, and be full of energy the next morning!
Promising Review: "Received all in good condition. It really solves my mum's insomnia problem." – Shopee user (sunobusupiritsu)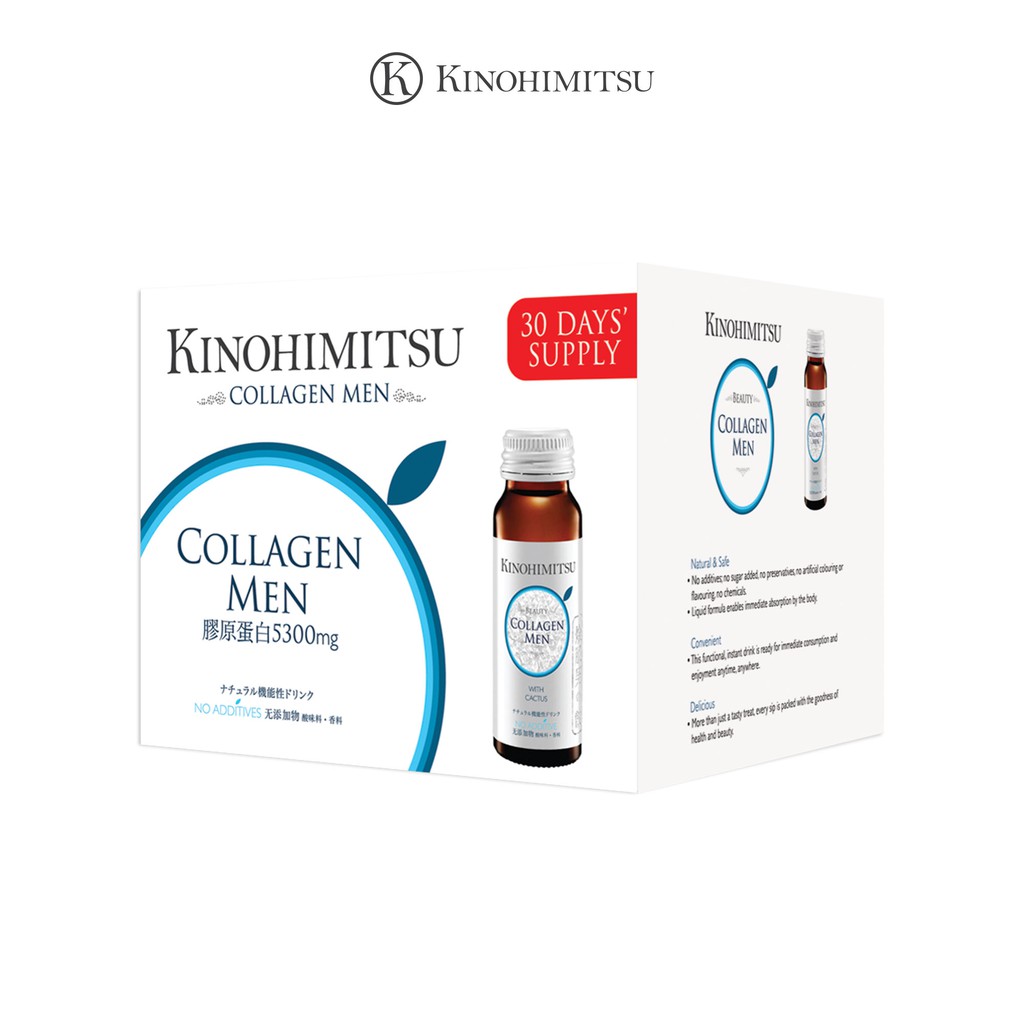 Collagen drinks are not just for the ladies, men can drink them too. If you are aged 30 and above, are frequently exposed to UV rays or stay up late, you might want to give the Kinohimitsu Collagen Men Drink a try. This drink is specifically formulated to cater to men's skin needs, helping to smooth fine lines, regulate sebum secretion and heal facial scars for a more youthful appearance. It also reduces and prevents blackheads, whiteheads and blemishes. This is one of the best collagen drinks to get for your other half! 
Promising Review: "My hubby tried and commented it's a nice drink." – Shopee user (limsharon15)
Psst, want to get something so both you and your partner can enjoy the goodness of collagen? Get this Kinohimitsu Bundle of 2 ($95.00) and choose from four different flavours!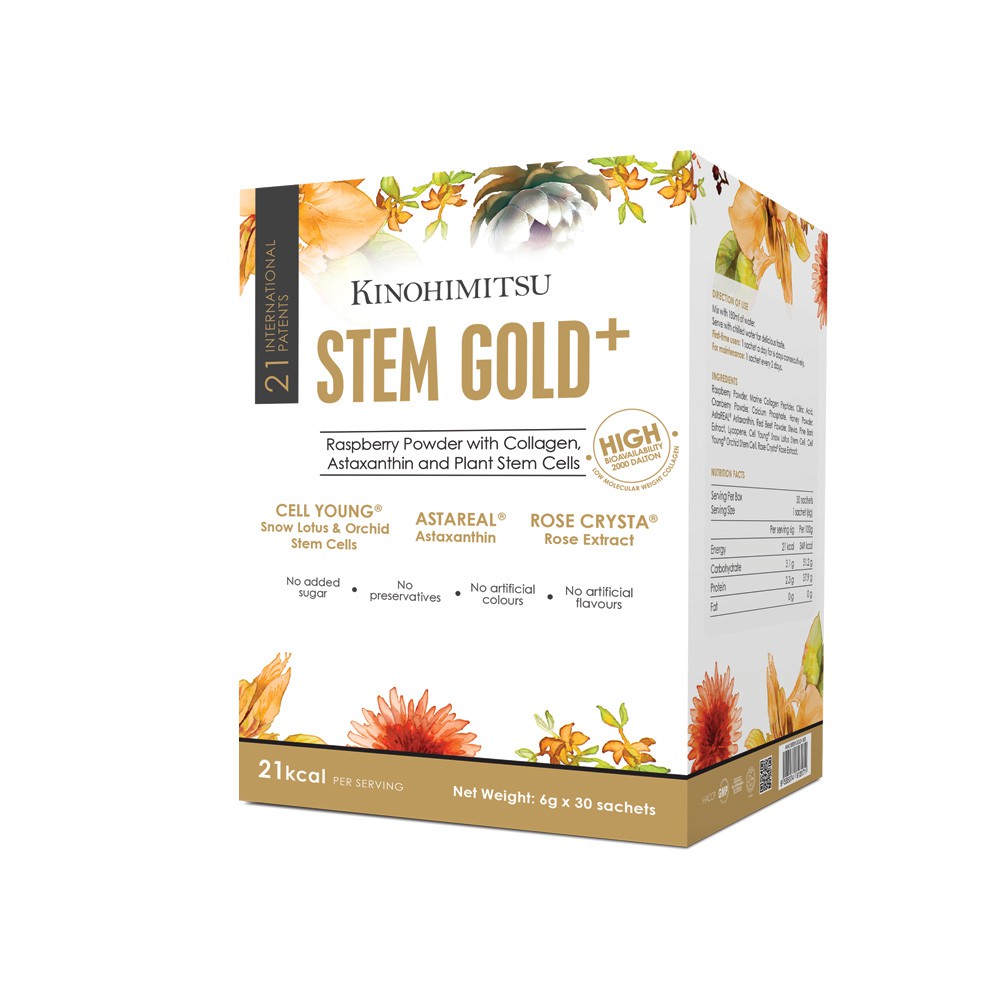 Do you know what are some signs of skin ageing? They include dark spots, pigmentation, fine lines, wrinkles and more. If you find yourself with any of these problems, you might want to try the newest Kinohimitsu Stem Gold 30s! Made with no added sugar or preservatives, this power-packed variant provides a whopping 8 ageless benefits. Besides helping to rejuvenate old skin, it also retains moisture, improves skin elasticity, evens out skin tone, minimises pores, reinforces hairs and nails, promotes bones, muscles and ligament health, and lifts butts, buttocks and thighs!
Promising Review: "Stem Cell+ has a bitter aftertaste. I don't really fancy the taste but the results are good!" – Shopee user (zalietty)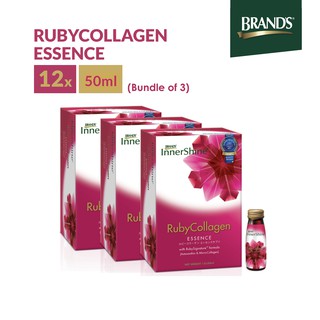 Famed for their chicken essences, we were shocked that BRAND'S also have their very own in-house collagen drink – the BRAND'S® InnerShine RubyCollagen Drink. Interestingly, unlike most other collagen drink brands, it's ruby signature formula is created with a unique and precious blend of natural ingredients. It also contains micro-collagen and is formulated with one of the most powerful natural antioxidants – astaxanthin – which is scientifically proven to be 6000 times more powerful than Vitamin C, 800 times more powerful than CoQ10 and 500 times more powerful than Vitamin E! 
Promising Review: " It's my 3rd or 4ᵗʰ purchase. Love the taste and how my skin feels the next morning." – Shopee user (j*****s)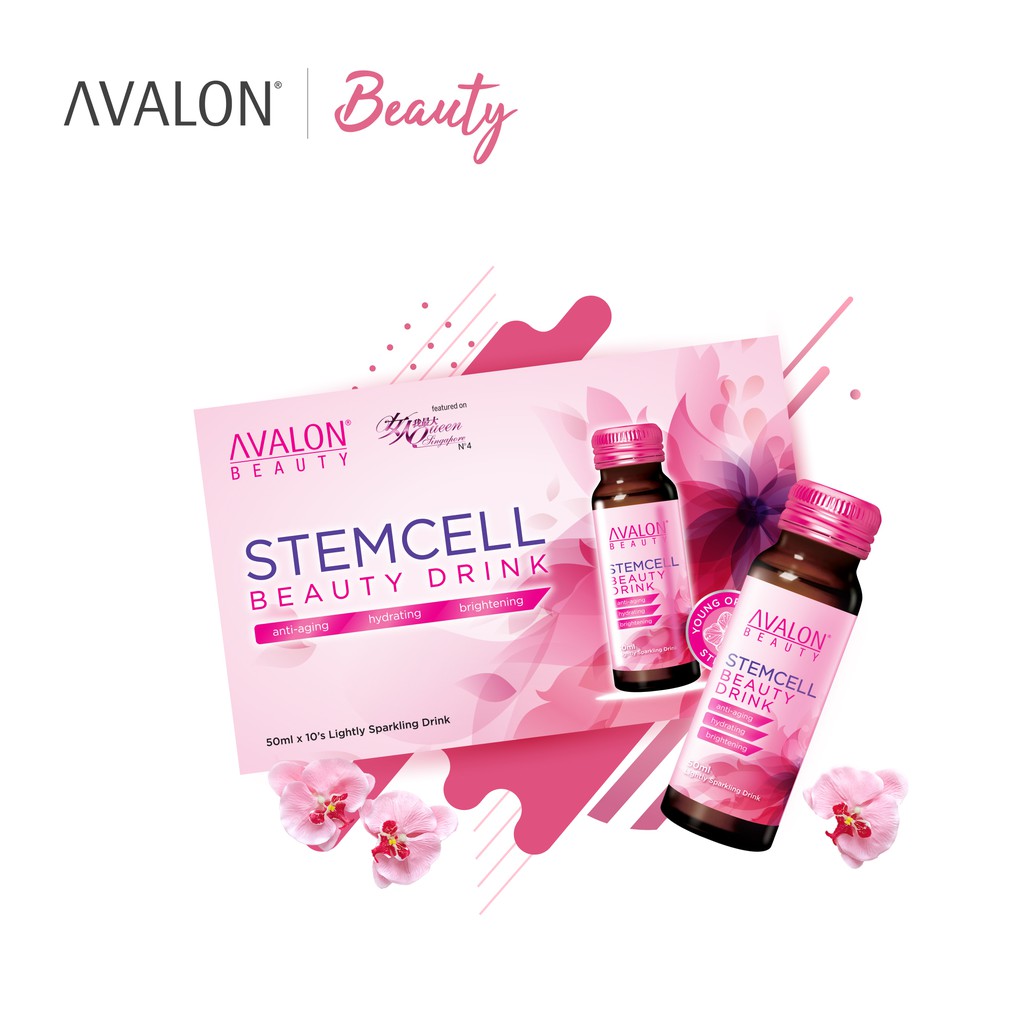 The AVALON Stemcell Beauty Drink helps to tackle six different skin problems to help you achieve flawless-looking skin. Aside from reducing pigmentation in your skin, the drink also benefits you by helping to reduce acne problems, tighten your pores, brighten your complexion, lift your skin for firmer-looking skin, and reduce the signs of ageing such as fine lines and wrinkles. It is really no wonder that one bottle is said to be sold every three seconds!
Promising Review: "This is my 2nd order! Been getting a lot of rashes and dry, itchy/flaky skin recently, so got this to try and improve skin resilience. It really does help after 7 consecutive days! Thanks for the flash sale & free gifts!" – Shopee user (cel_lovv)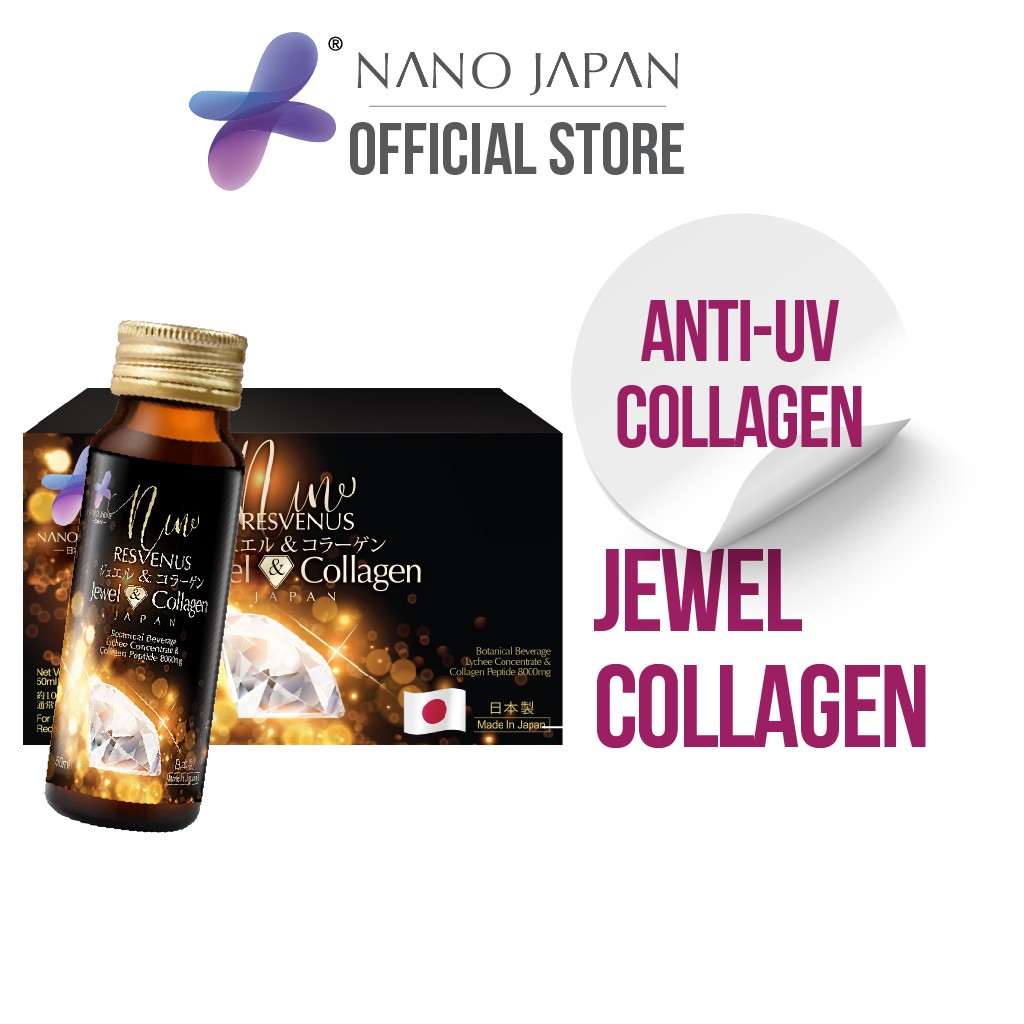 Even though most of us are still working from home, it is not uncommon for many Singaporeans to blast our air-conditioners while at home, and then expose our skins to the harsh sunlight while out. This can cause our skin to be patchy and dark. The Nano Jewel Collagen, that is made in Japan, is designed to help tackle these exact issues! It helps to hydrate your skin while protecting it from the harsh UV rays as well. 
Promising Review: "Great product! ?? All-rounder! Drink 0.5 bottle/day for maintenance. My way of optimising – drink this in the morning (UV protection) and 0.5 bottle of the bird's nest drink at night. Perfect combination – Sebum control and glowing skin in the morning ????" – che***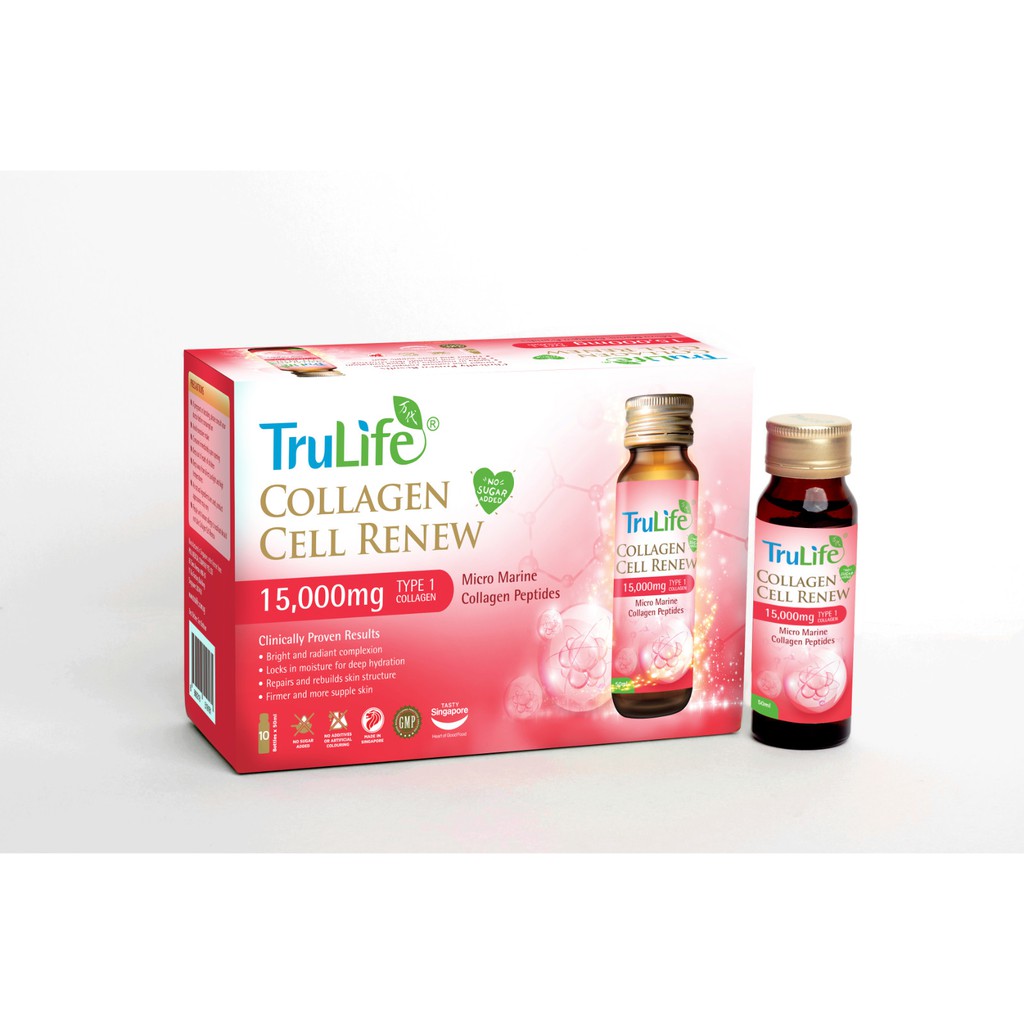 Jammed-packed with 15,000mg of pure Micro Marine Collagen Peptides, the TruLife Collagen Cell Renew is clinically proven to give results in just 10 days! It is a tasty functional collagen drink that targets fine lines, locks in moisture and brightens the complexion to give you a more supple and youthful skin! Formulated with vitamins A, C, E, B1, B2 and B6, and with no added sugar or additives, it is a wholesome beauty treat for anyone.
Promising Review: "The drink has an almost champagne-like aroma (always a bonus), with a naturally sweet taste without the added sugars or additives. Thus you needn't worry about adding to your daily caloric intake, and rest assured that the results you see are solely the effect of high-quality marine collagen and not the by-product of added sweeteners in the formula." – ilovebunny.net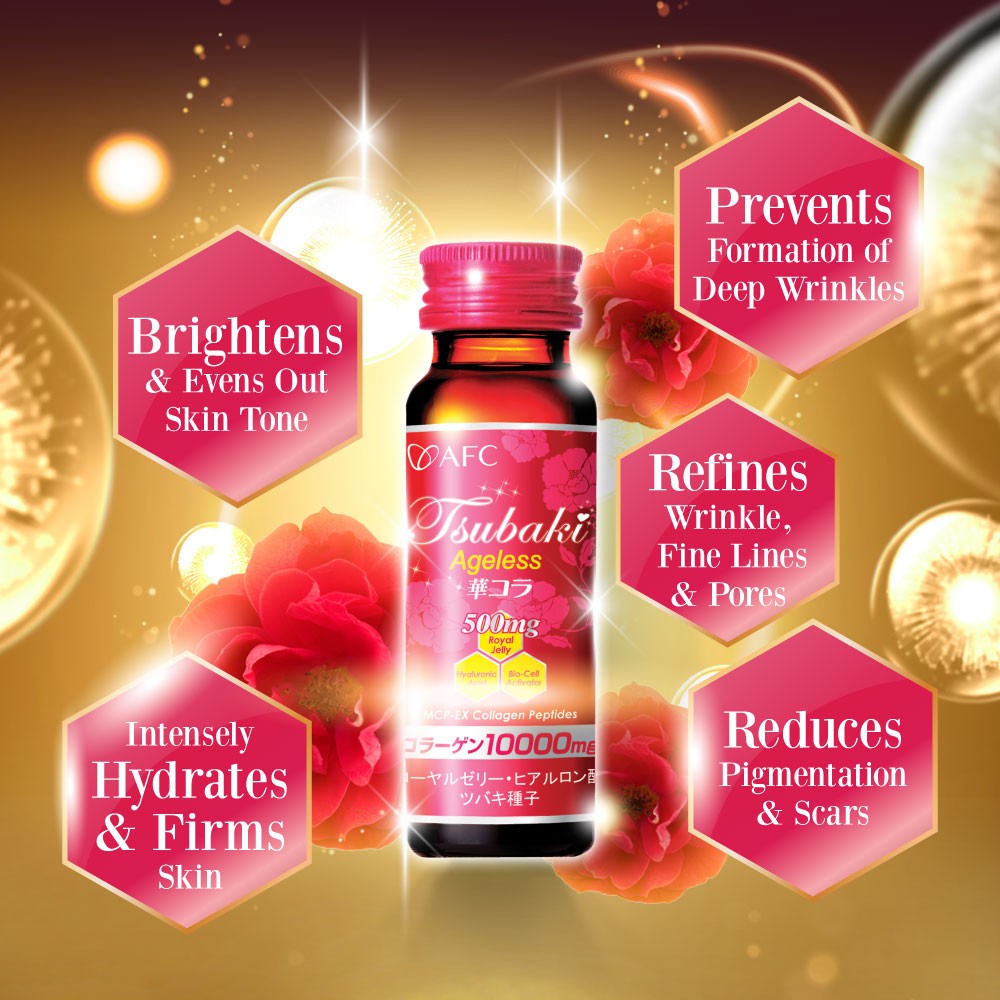 With over 10,000mg of MCP-EX Marine Collagen Peptides, one week of adding the AFC Tsubaki Ageless Collagen Drink into your daily routine can give your skin an immediate glow up! Clinically proven to improve skin conditions, the ultra-small collagen molecules present in the drink absorb 1.5 times better than other drinks, allowing your skin cells to firm up faster to get rid of fine lines, wrinkles and open pores. A mixture of 500mg of Royal Jelly, Hyaluronic Acid, Vitamin Bs and Cs, Tsubaki Camellia Seed Extract, Lotus Germ Extract and Star Fruit Extract, one-shot provides you with an instant nutrition boost for your overall health! 
Promising Review: I love this product because it tastes really good! And I do notice that my skin looks abit plumper since I've been using it. I take it every other night before I go to bed. I will keep on taking this product. It works great! – Adam Ginsburg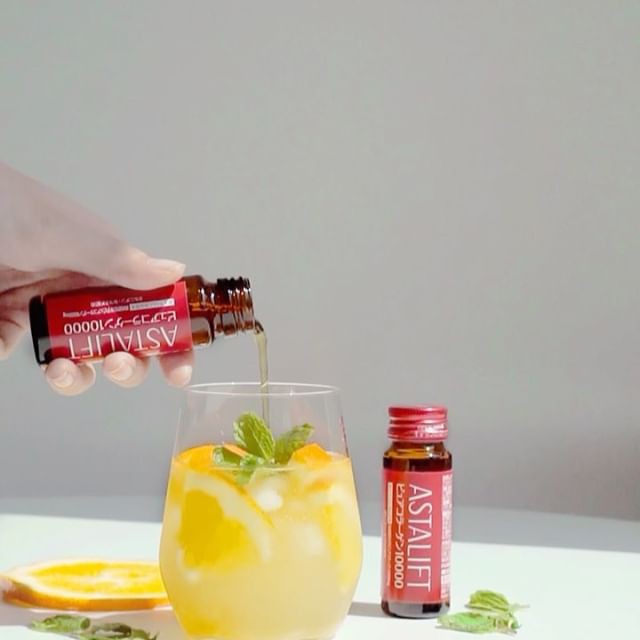 Made in Japan, the ASTALIFT Pure Collagen Drink is unique because it uses low-temperature extraction technology to derive a rare "first extraction" of the collagen that is said to be purer. This purer collagen is then readily absorbed by the skin. It also has three types of pure collagen that can moisturise your skin, enhance your skin's elasticity and restore your skin's firmness. 
Promising Review: "Overall, this drink doesn't produce a fishy smell or taste. So far, I only notice no major blemish outbreak during the period of drinking. With their low-molecular benefit, it is one collagen drink to consider." – The Swanple
Now that we've narrowed it down to some of the best collagen drinks for you to try, you might want to consider some of these best vitamins for your skin too! Let us know which is your favourite collagen drink or if we've missed any out, share them with us in the comments below!
---
New to Shopee? Get $7 off (min. spend $15) with code*: BCOLLAGEND
* TNC Applies. Valid for new users from 13 to 20 July 2020 only