Staying home and staying safe is all good and well, but how do you make sure you keep your skin in tip-top shape without a visit to the spa? Wearing a mask and covering the bottom half of your face doesn't help either — raise your hand if you've noticed some small breakouts around your chin area! The solution: a facial at home!
With advanced beauty gadgets such as facial cleansing devices and portable aqua peeling machines, you can achieve the same professional facial treatment results from the comfort of your own home! So don't give up on achieving flawless Korean glass skin yet, though. This stay home period is the best time to get your hands on these nifty beauty gadgets to give yourself a pampering facial at home!
1. Manicare Sonic Mini Facial Cleanser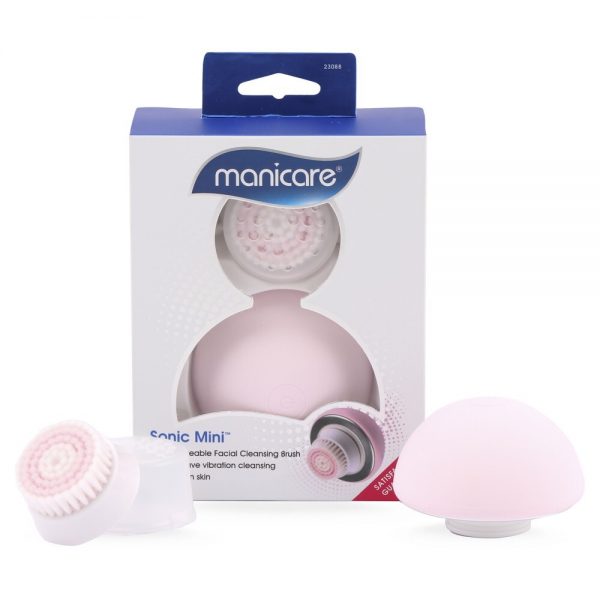 A thorough facial cleanse is always the right way to start your
daily skincare routine
. When trying facials at home, we suggest using a facial cleansing device that can reach deep into your pores to eliminate all gunk. The
Manicare sonic mini facial cleanser
(available on
McPherson's Consumer Products (MCP)
) fits the bill with its wallet-friendly price tag and sonic wave vibration cleansing technology.
This rechargeable facial cleansing device is equipped with a detachable brush head. The bristles on the brush are unbelievably soft yet provide a comfortable mild exfoliation as you wash your face. Together with its rapid sonic vibration, the device is able to loosen up and remove the impurities buried in your pores. The result? Clearer looking complexion that can better absorb the essence of your favourite
face moisturisers
! Pour a dollop of
facial cleanser
on the brush head or onto damp skin and let the beauty gadget work its magic.
Pro Tip:
Did you know that the Manicare sonic mini can be used with other types of attachments for different skin treatments? The
Manicare sonic mini replacement brushes
(available on
McPherson's Consumer Products (MCP)
) are great for exfoliating or massaging your face even on travels!
2. Pritech Electric Facial Steamer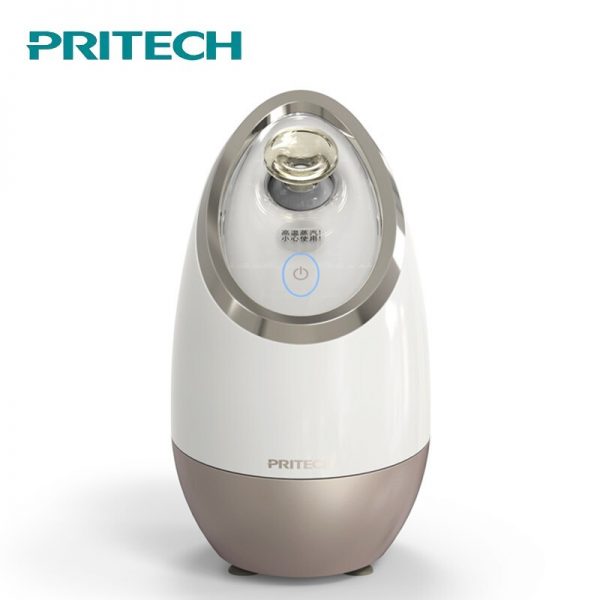 Have you ever wondered why your beautician blasts warm steam at your face after the first cleanse? Known as facial steaming, this step is essential to open your pores and dislodge the dirt stuck inside, such as makeup residue and blackheads. Steaming your face also promotes better blood circulation for a natural, healthier glow!
The
Pritech electric facial steamer
(available on
PRITECH Beauty Health Store
) is the best steaming equipment when doing facials at home. This small device may look like a
humidifier
but its 42-degree Celsius soothing mist is actually perfect for opening up your pores! The device comes with three modes for different steam duration, including a quick cleansing (three minutes), hydrating (six minutes) and deep cleansing mode (15 minutes). You can even add a few drops of your favourite
essential oils
to enjoy a stay-home aromatherapy! After steaming your face, follow with a deep cleanse using extraction tools or an ultrasonic skin scrubber (see below) to ensure your pores are thoroughly cleansed.
Pro Tip:
Once you're done with your skincare routine, we suggest applying a chilled
mask sheet
as the final step to shrink your pores!
3. Abeluna Aqua Peeling Machine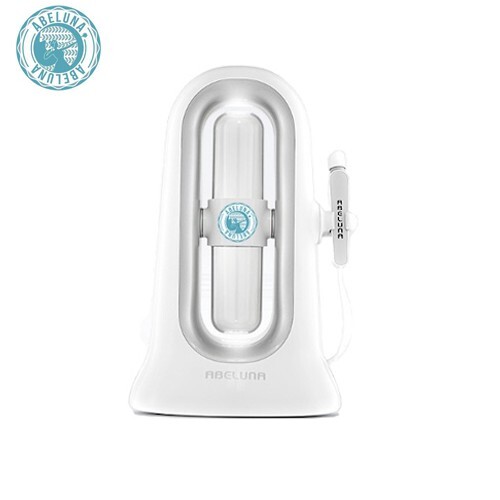 One of our favourite steps during a facial treatment is when the beautician uses the facial suction cleaner on our skin. Something about sucking all the gunk out of the pores makes the treatment feel oh-so-satisfying! You can now incorporate this procedure when doing facials at home with the
Abeluna aqua peeling machine
(available on
COCOMO
).
More powerful than regular suction devices, the Abeluna machine is a two-in-one infuser and suction cleaner. The device is able to infuse aqua peel solution to loosen and extract impurities like blackheads and whiteheads into its containment pod concurrently! The
aqua peeling solution
(available on
COCOMO
) is the key to maximising the benefits of the Abeluna machine. It contains alpha-hydroxy acid and beta-hydroxy acid and these ingredients combined make the perfect peeling solution for all skin types, even for those with sensitive skin! Use this beauty gadget twice a week and you can bid adieu to dead skin cells and say hello to plumper skin!
4. Foreo UFO Mini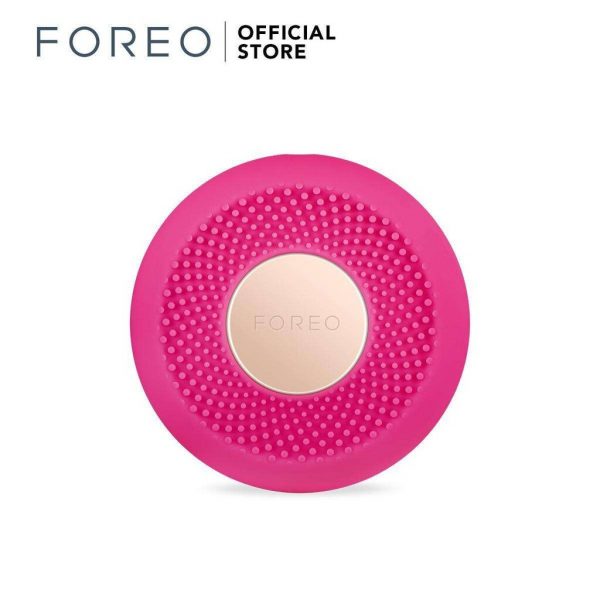 Yet to discover the amazing benefits of LED light therapy? Then you'll be blown away by the innovative
Foreo UFO Mini
(available on
FOREO Official Store
)! Don't judge the device by its size. The compact Foreo UFO Mini is a smart mask device with built-in RGB LED light treatment and warming function to ensure you get the most out of your mask sheets when doing facials at home!
But you may be wondering, where's the mask? Well, the specially designed Foreo UFO masks come in the size of a cotton pad and can be snapped onto the device. When you're ready for your luxurious treatment, simply scan the mask's barcode with the Foreo For You smartphone application. This will activate the different LED lights in the device which will shine through the mask sheet onto your skin as you glide the UFO across your face. There are many types of Foreo UFO masks to choose from for different skin concerns, including the FOREO UFO youth junkie mask (available on FOREO Official Store) which contains collagen to reveal a youthful complexion!
The red LED light helps to accelerate cell renewal and growth, the green LED light works to promote overall skin glow and the blue LED light kills acne-causing bacteria and works together with the warming function to help the mask essence penetrate deeper into the skin. This powerhouse is undoubtedly one of the best investments for any beauty junkie out there as you can enjoy both the benefits of the mask and the LED light therapy all at once!
5. Lifetrons Photon EMS Facial Lift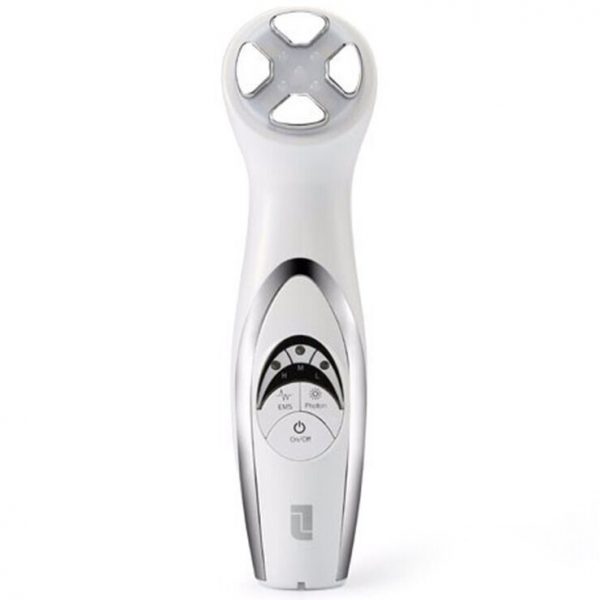 If the thought of having to repurchase the Foreo UFO masks turns you off, the
Lifetrons photon EMS facial lift
(available on
Lifetrons Official Store
) may be a better alternative for you! Combining the photon light therapy with electrical muscle stimulation (EMS) technology, this handheld beauty gadget is a life saviour for all skin types. While the Lifetrons photon EMS facial lift device uses the individual RGB lights as the Foreo UFO does, it also emits mixed lights to help achieve skin balance and tap on all the lights' benefits at the same time! The best part? You are free to use it with any of your favourite
Korean face masks
or
serum treatments
!
EMS technology may sound a little intimidating for the uninformed. EMS is a great addition to any beauty gadget as it stimulates your skin by contracting the facial muscles. Think of it as the gym workout but for skin! With frequent stimulation, your facial muscles may become firmer and your skin appears less saggy.
6. Panasonic Facial Massager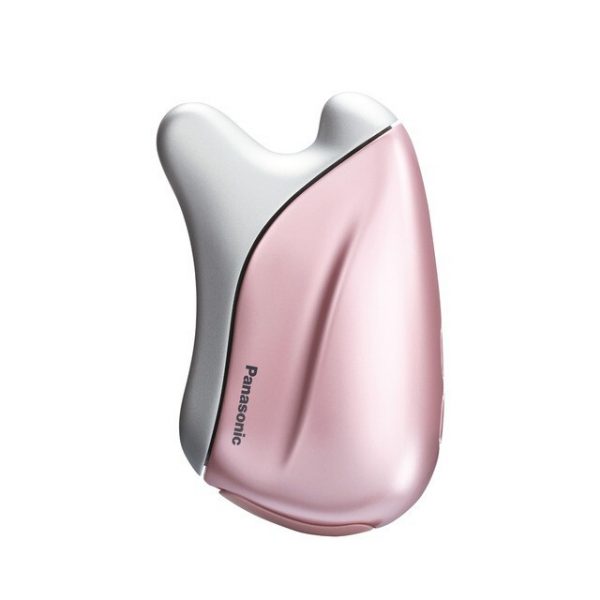 Lymphatic drainage facial, also known as facial
gua sha
, is one of the most popular services at beauty salons. It's believed to help drain fluid and transport lymph back into your bloodstream. Additionally, a lymphatic drainage facial treatment may help to remove bodily waste. When done right,
gua sha
can relieve facial muscle tensions, lift skin, boost blood circulation and banish facial bloating to reveal a more radiant and youthful complexion.
If you haven't experienced the benefits of lymphatic drainage facials before, there's no need to rush down to your nearest beauty salon! Achieve the same effect at home with the
Panasonic facial massager
(available on
Dreambook
) which is designed after the
gua sha
lifting tool. This beauty gadget for facials at home features an ergonomic design with four different surfaces to target different areas of the face and body. Yes, you heard us right! The Panasonic facial massager also doubles as a
body massager
and can be used to help reduce bloating in the legs and arms! Moreover, it emits sonic vibrations to enhance product absorption and also heats up to about 40-degree Celsius for a warm and soothing massage.
Pro Tip:
To help the device glide more smoothly across your skin, apply some
skin oils
or moisturisers before you start your facial at home. The lymphatic massage will also help the skincare products penetrate deeper into your skin.
7. OKO Ultrasonic Skin Scrubber Device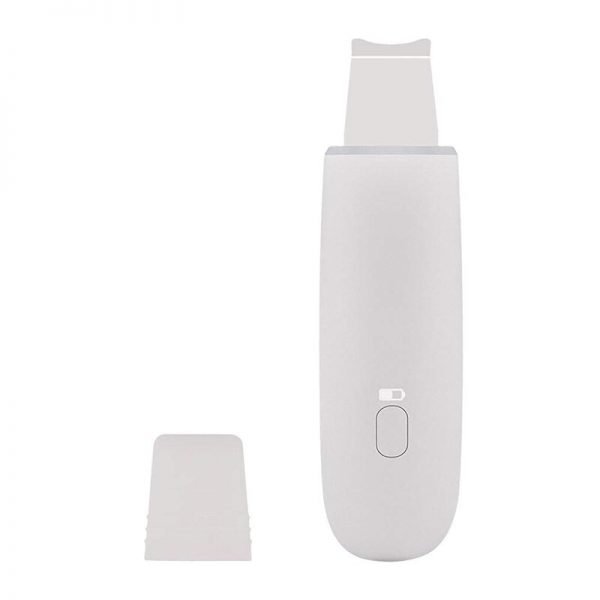 Performing pore extractions by yourself at home can quickly become a bloody and painful mess. A less invasive yet equally effective way to thoroughly cleanse your pores when you're doing facials at home is to use the
OKO Ultrasonic Skin Scrubber Device
(available on
Superberry
)!
Hold the facial cleansing device at a 45-degree angle and glide it inwards towards the centre of your damp face. For the bridge of your nose, lightly glide the scrubber upwards towards your forehead. This helps to gently exfoliate the layers of dead skin cells and dirt resting on your skin.
For areas with black or whiteheads, make sure to spray more water before using the device. The scrubber will rush the water into each pore and flush the gunk accumulated inside. Avoid delicate areas such as the skin around your eyes and lips. After the entire process, you should be able to see a layer of sebum and dirt expelled from your skin on the metal scrubbing plate. Your skin will also feel much smoother and your pores less obvious! Despite the buzzing noise it makes, the skin scrubber is non-abrasive and should not hurt at all if used correctly — perfect for those who are afraid to get pore extraction done at their beauty salon!
8. Lifetrons Icy Hot Facial Skin Device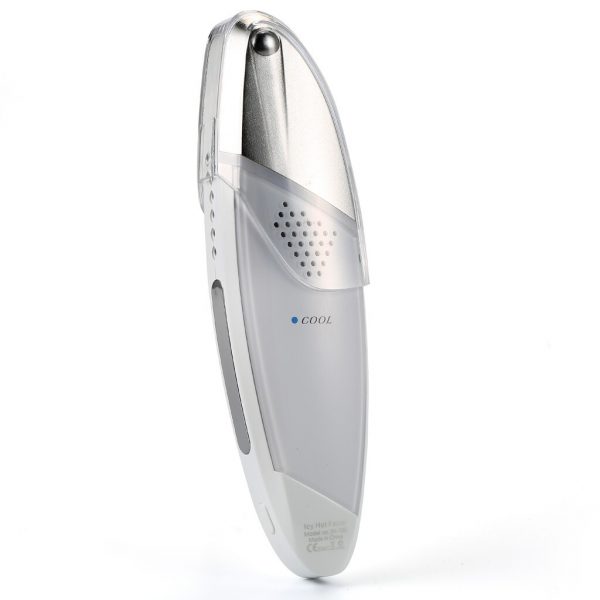 Looking for a dedicated thermo-therapy treatment device to complete your DIY facial setup at home? End your search with the
Lifetrons icy hot facial skin device
(available on
Lifetrons Official Store
)! This beauty gadget is not only capable of toggling between 42-degree Celsius heat treatment and 12-degree Celsius cold treatment but also emits positive and negative ions for various skin benefits.
Use the heat mode as the first step after cleansing your face. When the heat mode is on, the device emits positive ions to help eliminate impurities as the pores expand. You can use it concurrently with your facial steamer for even better results. When your pores are dilated, it allows for subsequent deep cleansing steps to be more effective.
Use the cool mode as the last step of your facial routine at home to contract the pores, refresh the skin and keep external pollutants out. This mode also emits negative ions to promote the absorption of skincare products so you know every drop of your precious serum is absorbed!
9. (Bonus) Dermathod Derma Ez Jet Multi Effector Ampoule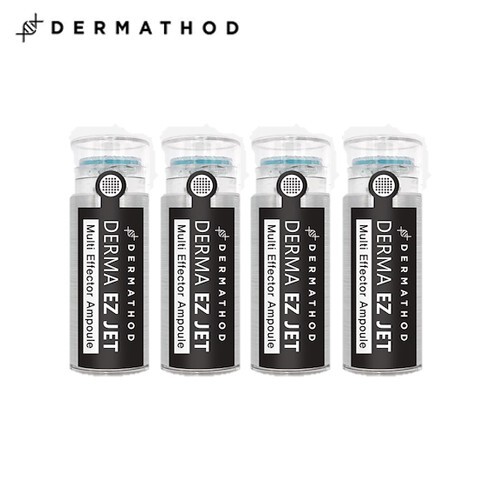 Many of us may have heard of the benefits of micro-needling — a procedure that uses micro-needles to 'injure' the skin and trick it into producing more collagen. It's often used to tackle wrinkles, dark eye circles, stretch marks and stubborn acne scars. Intrigued enough to give it a shot at home? There are many factors to consider when you perform micro-needling yourself. Firstly, you need to use the appropriate needle size for different target areas. Secondly, to avoid injuring yourself, the right amount of pressure should be applied. Most importantly, the
derma roller
needs to be thoroughly sterilised to avoid a nasty infection.
But with the
Dermathod derma EZ jet multi effector ampoule
(available on
COCOMO
), none of these is a concern. Even though the EZ jet isn't technically a beauty gadget, we can't help but give this revolutionary product a shoutout! Each tube comes with 32 sterilised micro-needles that are 0.25mm long and 34 gauge wide. Instead of rolling the needles onto your skin like you would with a derma roller, all you have to do is to gently stamp the EZ jet vertically into your skin. This keeps the pain minimal and allows the ampoule to be absorbed deep into the skin surface. Since it's a one-time use product, you need not worry about cleaning or storing it.
Aside from its user-friendly design, the EZ jet ampoule also deserves a mention! The rich ampoule contains 10% epidermal growth factor (EGF). This is scientifically proven to stimulate cell growth and diminish wrinkles, among a host of other benefits. It's also formulated with fish collagen peptide 100%, Centella Asiatica extract and hyaluronic acid which all work towards restoring your skin's vitality.
Do more for your body during this stay home period
You don't need to have all the best beauty gadgets to do facials at home. Your skin will benefit loads from clay masks and even DIY face masks to curb various skin concerns! For more exclusive beauty deals, join us as a member on Shopee Beautyholics! Aside from applying the right skincare products, consuming the appropriate nutrients and keeping a positive mind can also help to improve your complexion and health. Check out our guide to the best vitamins for skin and read up on some tips to stay positive during this stay home period!]]>