Give your tresses a fresh coat of colour for 2021! Even though many of us are working from home right now, we always need to look our best for dates with our friends, partners or family. Give your washed out shades a new lease of life with one of the best hair colours for Asians this year! Whether for inspiration before your next hair salon visit or your own dye job at home, we've sussed out all you need to know for each shade (including aftercare tips!). But first, read on to find out how you can use your skin undertones to decide the hair colours that'll suit you!
How to determine your skin's undertones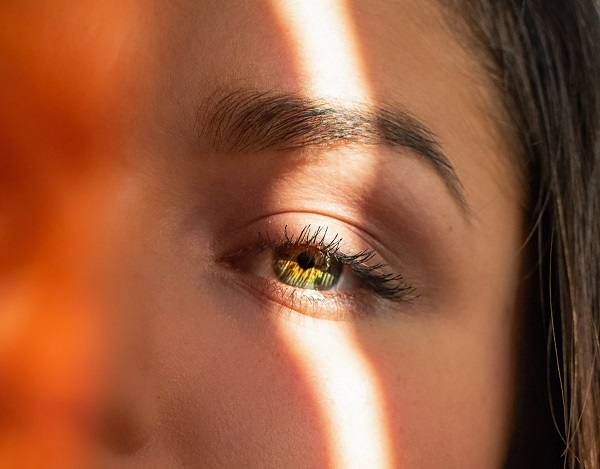 Trust us when we say we totally understand your struggle in determining your skin's undertones. But we can't emphasise enough how important it is to match your hair colour to your undertone. The right hair colour can bring out the radiance in your skin and make you look healthy and beautiful! 
Start by looking at your veins
One of the simplest ways to find out if you're warm or cool-toned is by looking at the inside of your wrists. If your veins appear bluish-purple, you're cool-toned. If they have a green hue, you're undoubtedly warm-toned. 
Which is better, gold or silver?
Ransack your jewellery stash and pick out the accessories that look best on you. Are they mostly in silver? If so, you're cool-toned. If you find that you look better dressed in gold, you're likely to be warm-toned. 
Still unsure of your skin's undertones? Fret not, simply observe your skin when you're out in the sun. If you burn easily or your skin flushes after prolonged exposure to the sun, you're cool-toned. If you get a tan without burning, you're warm-toned!
Best hair colours for Asian skin tones in 2021
Hair colours for warm undertones
1. Maple brown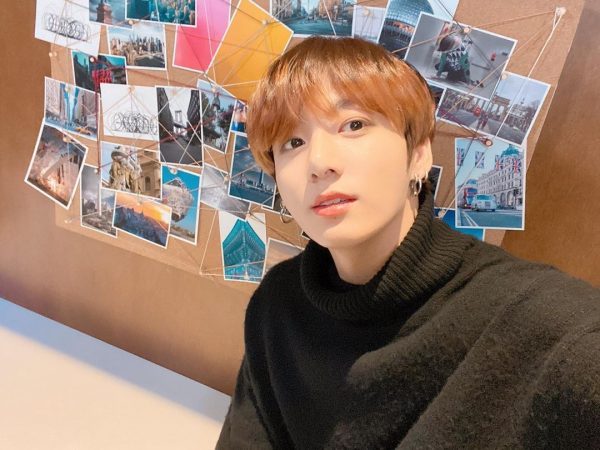 The 2021 colour hair trends are all about wearability — hair colours that are easy to rock with little to no maintenance needed. Maple brown is one of the best hair colours for Asians this year simply because it's extremely wearable and flattering on Asians with warm skin tones. While you may think that this is yet another boring brown hue, the maple brown hair colour leans more towards the bright orange side. This adds a pop of colour to your overall appearance and instantly makes you appear radiant and fresh! Plus, the soft golden hue makes your tresses look oh-so-glossy! We think this is a work-appropriate hair colour too. However, if your company has a more conservative dress code, simply request your hairdresser to go one to two tones darker when dying your hair!
Sounds like a shade you'd want to try? Give yourself a hair transformation on a budget with the Mise en scene Warm Coral Hello Cream Hair Dye (available on koreafarm.kr). This hair dye kit comes with a dual-comb applicator which allows you to coat your tresses evenly and easily. If you'd like the orange hues to really stand out for this hair colour, we suggest lightly bleaching your hair with the Aprilskin Turn Up Bleach (available on April Skin Official Store) for not more than 10 minutes before you dye your hair maple brown. 
Suitable for skin colour: Fair to medium skin
Bleaching required: Yes
2. Dark auburn red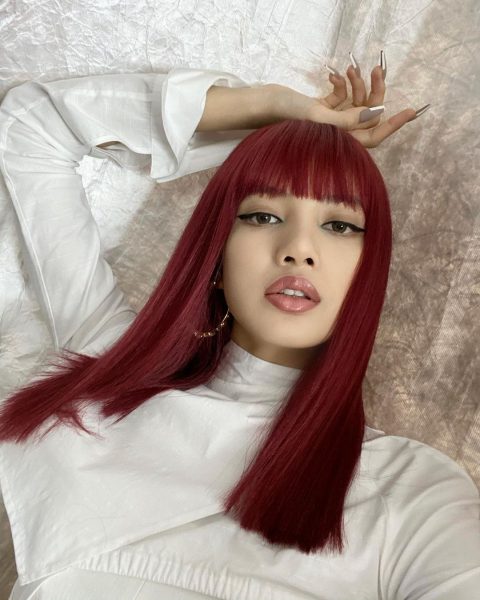 From bright red ruby tones to deep burgundy hair colour, red is a staple in almost every year's hair trend. If you're thinking of going red in 2021, we suggest going darker with a dark auburn red hair colour! This is one of the best hair colours for Asians who are looking for a bold yet work-appropriate shade as it isn't too bright or in your face. Moreover, it's a universal shade that will flatter all skin colours from the fairest to the tannest. 
To adopt this 2021 hair colour trend, simply use the Revlon Coloursilk Dark Auburn 31 Beautiful Colour (available on Revlon Official Store). There's no need to bleach your hair to achieve your desired dark auburn red shade. However, do note that red hair colour can fade quickly or turn into a brassy mess if not regularly maintained. We suggest using the JOICO Colour Infuse Red Shampoo (available on Strawberrynet SG Official Store) to protect your hair colour — it's that simple! 
Suitable for skin colour: All
Bleaching required: No
3. Blush blonde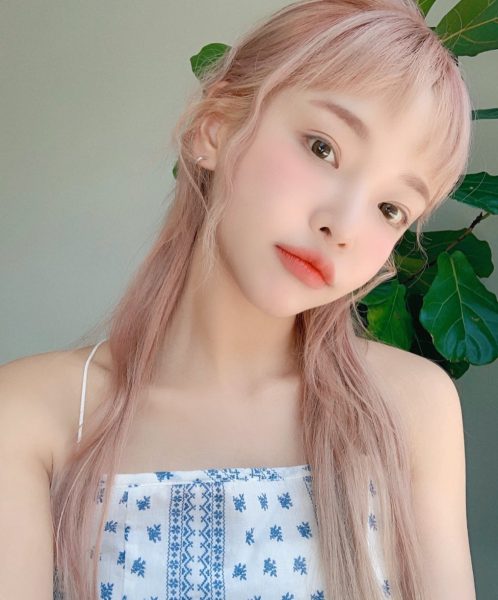 Always wanted to rock the #pinkhairdontcare look but not confident that you can keep up with the hair colour maintenance? Well, the blush blonde hair colour is just for you! Blush blonde hair refers to hair that's completely blonde with a tint of pink. It's a less rebellious shade and is one of the best hair colours for Asians if you want to look sweet and feminine. Not only does it flatter warm skin tone but blush pink will also make your skin appear radiant and compliment most makeup looks! Additionally, it looks great with outfits in white, beige, pink or red shades. 
If you already have bleached pink hair, you can achieve this blush blonde shade simply by letting your pink hair dye wash out gradually. Otherwise, we suggest paying a visit to your favourite Korean hair salons to let the professionals help with the bleaching. They will know the best way to get the brassiness out of your bleached hair — an important step to get this stunning shade! Be sure to get a salon hair treatment after the dye job to breathe life back into your locks and use a nourishing hair mask such as the Shiseido Japan Tsubaki Premium Hair Repair Treatment Mask (available on yamakawasuper) at least once a week to keep your strands moisturised.
Suitable for skin colour: All
Bleaching required: Yes
4. Dark chocolate brown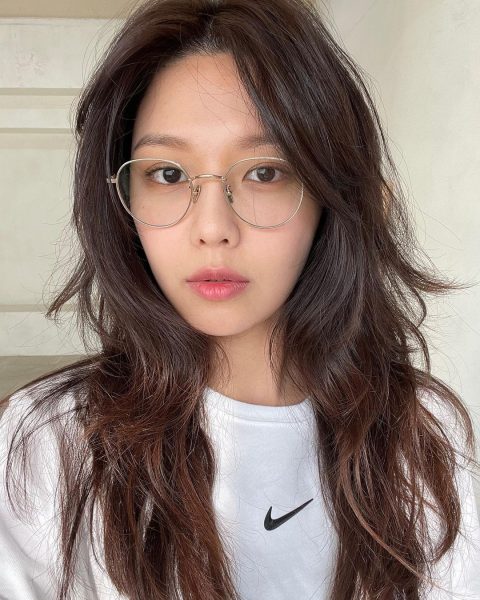 With the fluctuating social restrictions, you never know when you will get to show your friends your new hair colour. This is where durable hair colours come in handy — such as dark chocolate brown hues! This is one of the best hair colours for Asian skin, be it cool or warm skin tone. In addition, it's a durable shade that will look just as fresh as you first dyed your hair even after several months! This means you get to show off your hair transformation in its best state — without brassiness — when the restrictions relax. Moreover, with dark colours, your black hair roots will not appear as obvious. This makes dark chocolate brown a low maintenance hair colour for those who don't want to have to dye their hair often. 
The BioNike Shine On Hair Colouring 6.05 Choco Dark Brown (available on Yes Beaute) is a good choice for fuss-free transformation. It minimises hair damage by staying free from ammonia, resorcinol, paraphenylenediamine, preservatives and gluten. As this is a dark shade, it can be used to cover grey hair too. 
Suitable for skin colour: All
Bleaching required: No
Hair colours for cool undertones
5. Lavender brown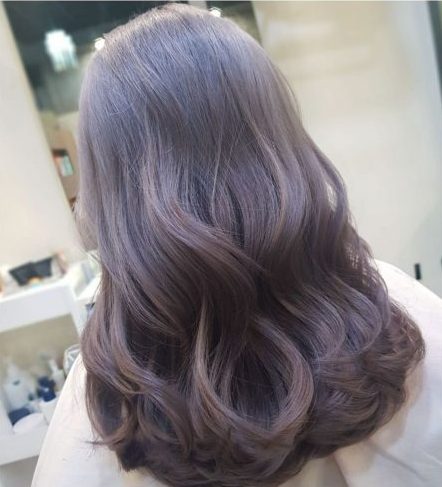 Purple has always been a popular shade when it comes to makeup, fashion and needless to say, hair colour. While lilac was one of the hottest colour trends of 2020, this sophisticated shade has evolved a little this year. Leaning more towards purple with a bluish tinge, lavender is the new 2021 hair colour trend that you've got to try out! To make it appear more natural on Asian skin tones, this lavender beige shade is created by mixing lavender into the dark brown dye. The result? A nice multi-dimensional hair colour that's perfect for all occasions. Under the light, this hair colour will give off a subtle purplish sheen for a soft, romantic look. And indoors, it'll appear like a regular ashy brown shade that's conservative and suitable for work or university! 
Aftercare is vital to keeping this unique shade fresh. Use a purple shampoo, such as the L'Oreal Paris EverPure Brass Toning Purple Shampoo and Conditioner (available on L'Oreal Paris Official Store) to neutralise any yellow tones that may appear over time. A purple shampoo contains purple pigments that help to maintain the cool tone hues in your hair. Use it daily or every alternate day for long-lasting hair colour.
Suitable for skin colour: All
Bleaching required: No
6. Black hair with chunky ash blonde highlights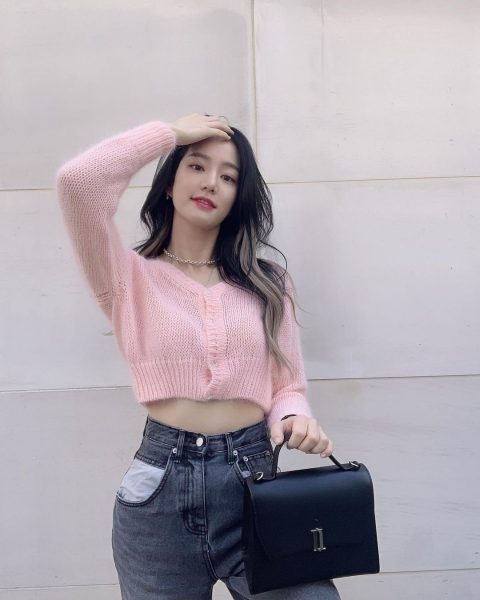 If you've been following Korean 2021 hair colour trends closely, you'll be familiar with this fashionable hair colour — chunky ash blonde highlights on black hair! Many Korean celebrities have been sporting this look recently, including Taeyeon, Lee Yubi and Lisa. This hair colour for Asians is great for those who're not confident about bleaching their whole head. By highlighting only parts of the hair to create a high contrast against your natural black hair, you'll achieve a stylish look that's full of swag and attitude! Psst, this is a great wedding tip for brides-to-be too as the contrasting shades can help your bridal hairdos stand out even more! 
Thinking to attempt this hair colour by yourself? DIY highlights may be a challenge, which is why we suggest getting some tools to help you with this hair transformation. Use a Reusable Silicone Dye Cap Hair Highlight Hair Cap And Hook (available on kesoto4.sg) to section out chunks of hair to be highlighted. Bleach these portions first and then go in with the L'Oreal Paris Excellence Fashion 7.17 Matt Ash Hair Color (available on L'Oreal Paris Official Store). This hair colour carries a tinge of green which will flatter cooler skin tones!
Pro Tip: If you've got darker skin, we suggest dyeing your hair a neutral dark brown shade to brighten up the overall look before going in with the chunky highlights. 
Suitable for skin colour: All
Bleach required: Yes
7. Smoky blue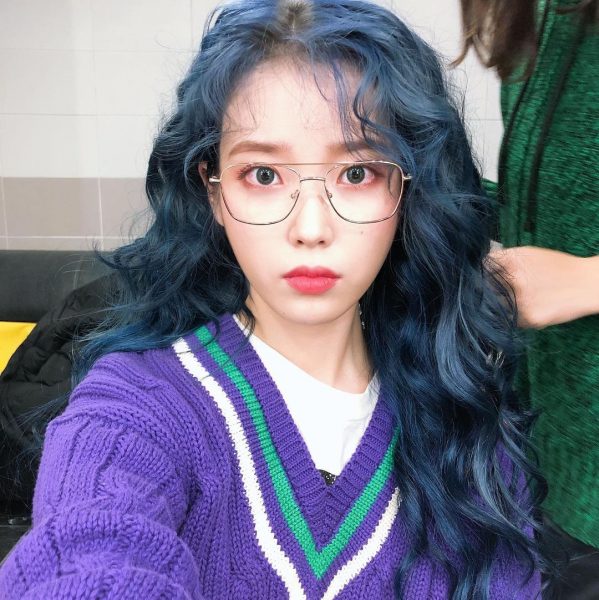 What's a hair colour that can give you mermaid vibes? Blue hair, of course! But this loud and funky shade is not always the easiest hair colour to rock. This is why a much more wearable shade of blue has been introduced — smoky blue! With the addition of ashy tones, the smoky blue hair colour does not look as artificial and blends in better with a wide variety of outfit shades. Additionally, this is one of the best hair colours for Asians with cool tone skin as it neutralises the redness in your complexion. 
Needless to say, this beautiful hue can only be achieved after bleaching but it'd be all worth it. After bleaching, coat your hair evenly with the Moremo Keratin Ash Blue Hair Colour (available on MexxiMall). This hair dye contains keratin protein to help the hair colour adhere better onto your locks and reduce hair damage. For a more even dye job, be sure to use a Hair Dyeing Kit (available on ontheway Beauty Makeup) that comes with a brush and a salon bowl!
Suitable for skin colour: Fair to medium skin
Bleach required: Yes
8. Natural blonde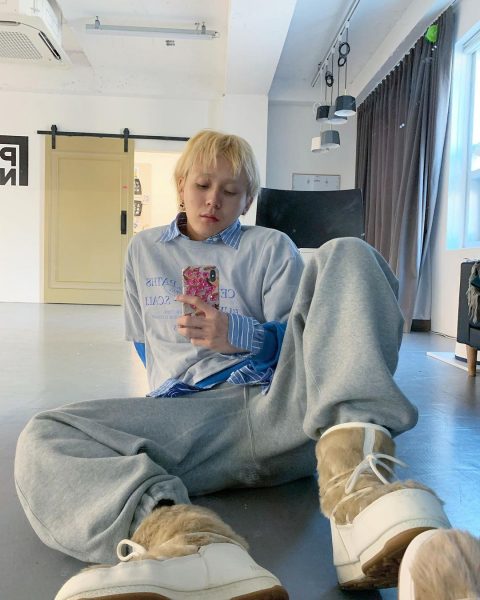 It's officially summertime and you know what that means — brighter hair colours! The natural blonde hair colour is perfect for those with a cool skin tone who are looking to go lighter for their next hair transformation. While some blonde hues may be too yellow, this shade leans more towards the neutral side. Hence, it compliments cool skin tone without making you look pale or washed out. 
With all blonde shades, bleaching is inevitable. To achieve the same natural blonde hair as Dawn, you might need to bleach at least two to three times. Take note to not do this in one sitting as it can severely damage your hair. Instead, spread your bleaching sessions out across a month and get it done professionally. Thereafter, you can go in with the NATURIGIN (9.0 Very Light Natural Blonde) 100% Permanent Organic Hair Colour (available on JSJ Natural Wellness) to tone your hair and give it a more neutral wash of colour. This hair dye is 100% resorcinol, ammonia, parabens and SLS free. It's also formulated with 12 certified organic ingredients to protect your hair during such chemical processes for healthy-looking locks!
Other fun ways to switch up your hair 
Now that you're rocking one of the best hair colours for Asians in 2021, take it a step further by going for a perm! Perms are not only reserved for ladies —  men can achieve a voluminous hairstyle with Korean perm for men too! Otherwise, take inspiration from your favourite Korean celebrities and give yourself some trendy Korean bangs to switch up your look! 
This article was updated on 8 July 2021. Additional research done by Jiaxian Lee.
---
New to Shopee? Get $7 off (min. spend $15) with code*: HAIRCOLOURS7
* TNC Applies. Valid for new users from 12 to 19 Jul 2021 only.