When it comes to family reunion dinners during Chinese New Year, dining out can sure ease the stress of planning a home-cooked meal for a large crowd. Even more so if you avoid the crowd and bustle by booking Chinese restaurants with private rooms! As we try to adapt to the new normal, why not do your CNY celebrations slightly differently this year? From restaurants which serve up the best roast meats to those that don't charge a minimum spend (hint: #4), we can't think of a better way to treat yourselves to an intimate CNY reunion dinner 2021 and a fun lo hei toss up during the festive period.
For good roast meat
1. Kai Duck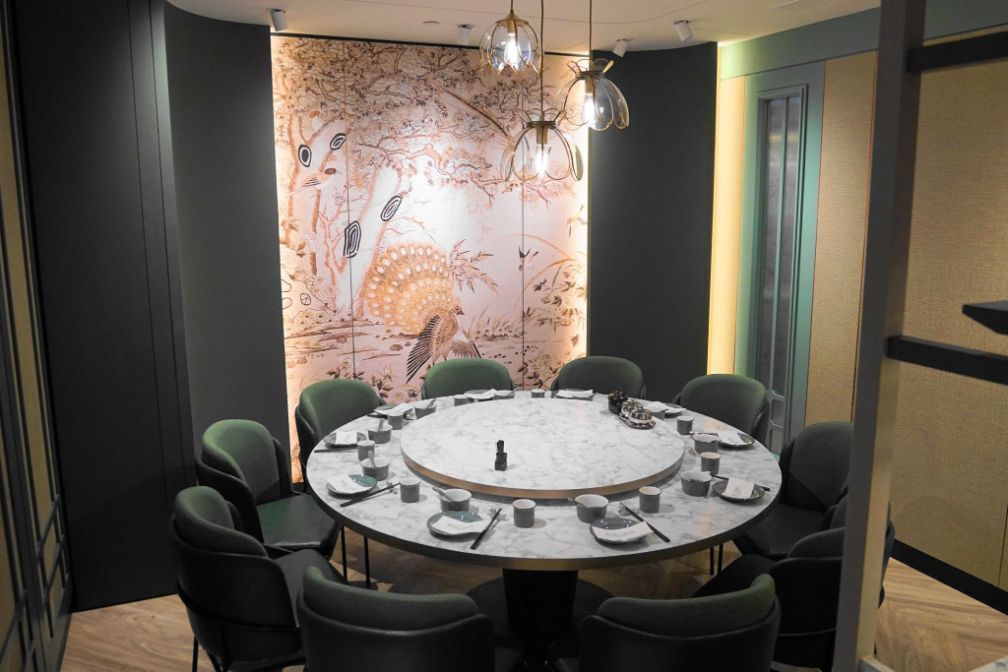 How do you entice millennials to savour traditional Canto cuisine? Kai Duck, the sister outlet of Kai Garden (Marina Square) seems to have nailed it. This restaurant specialises in modern Canto-style cuisine, complete with their succulent rendition of roast duck. But more than that, it prides itself as a restaurant for the millennials. Under the wing of Group Executive Chef Fung Chi Keung (previously from Paradise Group), you can expect innovative dishes with a contemporary twist. The CNY set menus feature star dishes like fish, prawn and crab served with black truffle sauce, fried prawns with wasabi mayonnaise dressing and of course, their signature Peking duck which comes with a delightful crispy skin.
Although it has positioned itself as being a casual dining space, this Chinese restaurant with private rooms has not lost sight of its heritage. Interiors are decadent and reminiscent of the emperor's courtyards. Go ahead and book from three of their private dining rooms for a charming and really good CNY meal with those near and dear.
Address: Ngee Ann City, 391 Orchard Road, #05-10/11, S(238872)
Opening Hours:
Mon – Fri: 11.30am – 3.30pm, 5.45pm – 10.30pm
Sat, Sun & PH: 11am – 4.30pm, 5.45pm – 10.30pm
CNY menu available: 1- 26 Feb 2021 (open 12-13 Feb)
*Min spend of $100/pax
2. Summer Pavilion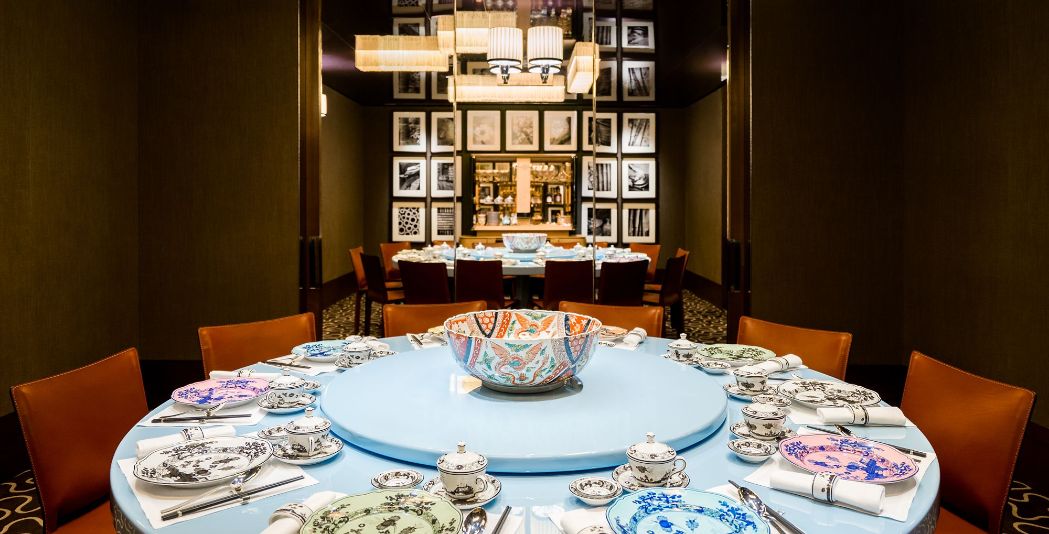 The one Michelin-starred Summer Pavilion restaurant boasts a chinois setting the older folks might enjoy. Its six elegant, sophisticated private dining rooms are named after oriental plants like Pine and Wisteria and come replete with hand-painted tableware to elevate your CNY reunion dinner 2021 experience.
This Chinese restaurant doesn't just stop with its beautiful private rooms — it also serves up a pretty impressive reunion and lo hei lunch and dinner spread. From sauteed Japanese wagyu beef with black truffle to sea whelk soup with fish maw and a very decadent greenlip abalone with caviar yu sheng, this is one place you'd want to see and be seen at!
Address: The Ritz-Carlton, Millenia Singapore, 7 Raffles Avenue, S(039799)
Opening Hours: Daily, 11.30am – 2.30pm, 6.30pm – 10.30pm
CNY menu available: 1 – 26 Feb 2020 (reunion lunch and dinner available on 11 Feb)
*Min spend of $1,300++ (private dining room for eight. Only includes food orders.)
For free corkage
3. Jade Palace Seafood Restaurant

Jade Palace Seafood Restaurant offers free corkage — that means you can bring your own bottle of wine so long as you meet the minimum spend of $1,200 (for a room of eight). Otherwise, the restaurant's in-house wine collection is pretty stellar itself! Their wine cellar is stocked with over 3,000 bottles of wine from over 150-200 bottles of labels worldwide — a collection which they have also won awards for! But if you already have a cabinet stock of wine at home then you can bring your own bottle as long as you meet the minimum spend.
This Chinese restaurant with six private rooms is also known for their live seafood, dim sum, roast cuts and traditional clay pot rice. The CNY set menus boast double-boiled shark's fin soup with chicken, prawn balls, abalone and sea cucumber in oyster sauce and steamed live Turbot fish. So now you know which private dining spot in Singapore to hit up for good food and boundless wine!
Address: Forum The Shopping Mall, 583 Orchard Road, #B1-13, S(238884)
Opening Hours: Daily, 11am – 3pm, 6pm – 11 pm (last order 9.30pm)
CNY menu available: Till 28 Feb (closed 12 – 13 Feb)
*Min spend of $1,200++ for a room of eight
For a steamboat CNY meal
4. Beauty In The Pot (KINEX)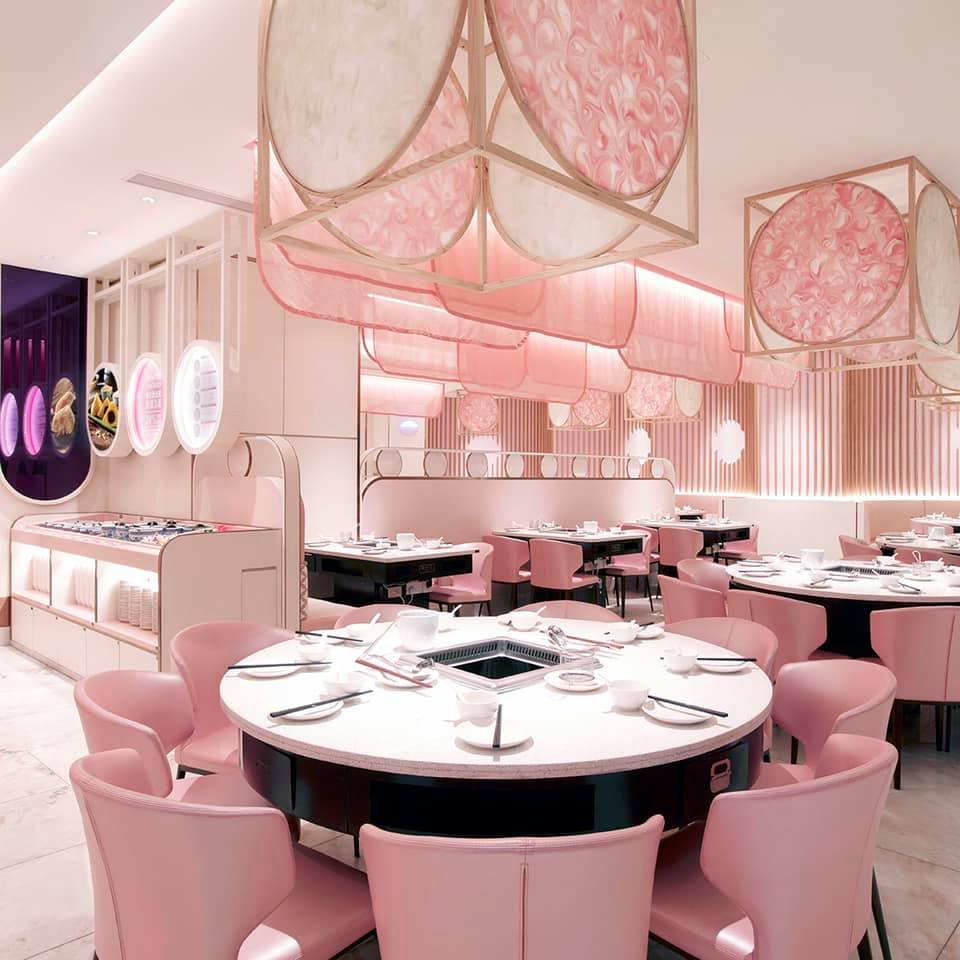 There are few things in life that can match the warmth of sitting with loved ones around steaming pots of rich soups and fresh ingredients. Beauty In The Pot may have long snaking lines every time you pass it but you don't have to queue if you manage to get dibs on their private dining rooms. We particularly adore the one at KINEX. This Chinese restaurant with private rooms is dipped in gorgeous cherry blossom pink — what's there not to love?
Their CNY menus serve from two up to eight pax and are filled with mouth-watering ingredients like wagyu beef, pork collar, Boston lobster with pots of beauty collagen soup and spicy nourishing broth. Did we mention there's no minimum spend required for this private dining experience in Singapore? That's right! CNY set menus start from $198 (2 pax) — an affordable option for those who want the private dining experience without breaking the bank. You can even head here late into the night as opening hours stretch till 3am!
*KINEX outlet provides individual pots instead of one sharing pot. Check out Centrepoint and NEX outlets for private dining rooms with shared steamboat pots.
Address: KINEX, 11 Tanjong Katong Road, #03-38, S(437157)
Opening Hours: Daily, 11.30am – 3am
CNY menu available: 29 Jan – 28 Feb 2021 (except on 11 Feb)
5. Imperial Treasure Steamboat Restaurant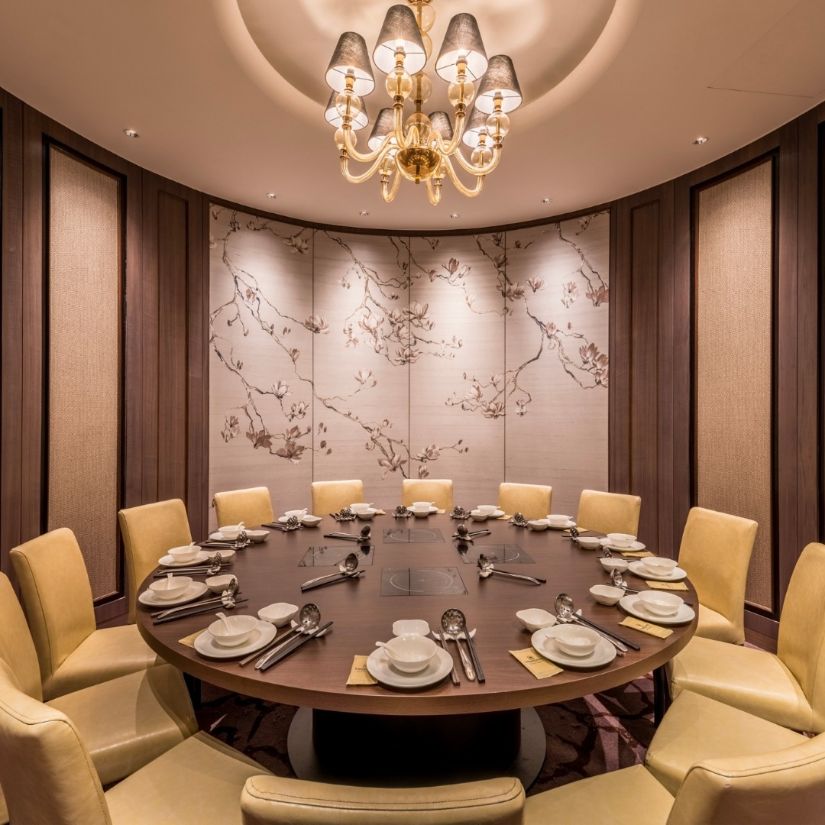 Although organising hotpot gatherings at home has become the norm this period, there is just something special about going out and enjoying it with family and friends. Imperial Treasure at ION Orchard boasts eight private dining rooms for your CNY meals. This Chinese restaurant with private rooms comes partitioned by pretty Chinese screens and a round table — perfect for that CNY snap for the 'gram.
Take your pick of the soup bases — from Sichuan spicy soup to a rich Ginseng, coupled with your choice of meat and seafood and fresh vegetables. Signature items include the drunken chicken soup, a Four Treasure ball platter and live seafood among. Get ready to be served a flavourful pot you won't be able to resist!
Address: ION Orchard, #04-12A, 2 Orchard Turn, S(238801)
Opening Hours: Daily, 11am – 3pm, 6pm – 11pm
For Dim Sum
6. Asia Grand Restaurant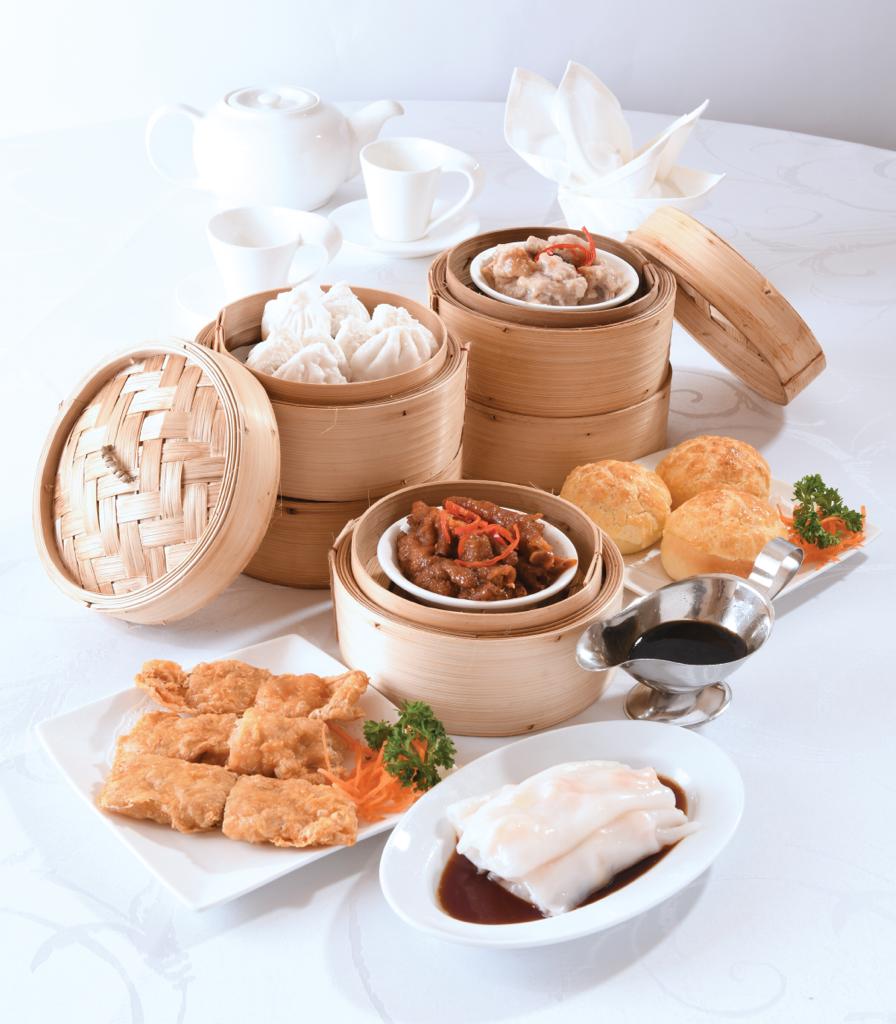 Craving some really, really good dim sum? Travelling to Hong Kong for dim sum may be out of the question now but Asia Grand Restaurant does a pretty good job of making up for that. This Chinese restaurant with private rooms is helmed by Andy Chau, Jacky Ma and Master Chef Danny Sin — all three of whom originate from Hong Kong and were the founders of Singapore's famous Tsui Hang Village in the 1980s.
From Hong Kong Dim Sum to piping hot Cantonese dishes, Peking duck and live seafood, your taste buds will be left tingling here. The restaurant's CNY set menu for eight pax starts with the fun yu sheng, followed by an eight course meal with delicacies like a whole roasted suckling pig and shark's fin soup. Abalone with vegetables and seafood (fish, lobster, crab) are also served depending on the menu. But if you're here for the dim sum, you've got to order that too. From steamed dumpling with shark's fin soup to Ha Kau and baked egg tarts, you'll leave with a full belly and an even fuller heart!
Address: Odeon Towers, 331 North Bridge Road, #01-02 & #01-05/08, S(188720)
Opening Hours:
Mon – Sat: 11.30am – 3pm, 6.30pm – 10.30pm
Sun: 10.30am – 3pm, 6pm – 10.30pm
CNY menu available: 28 Jan – 26 Feb 2021 (closed 12 – 13 Feb 2021)
*Min spend of $120 – $150/pax
For a modern twist on traditional Canto dining
7. Mitzo Restaurant & Bar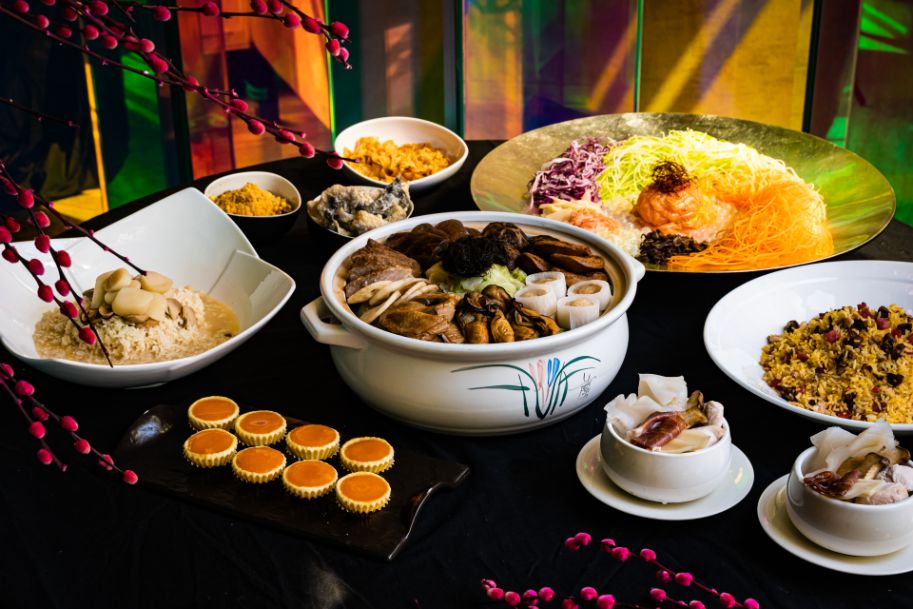 Located on the fourth floor of Grand Park Orchard hotel, Mitzo Restaurant & Bar has a super sleek and stylish ambience that makes for a unique CNY dining experience. The full length mirrors and glass screens lend a modern aesthetic but also give a nod to the screens found in Chinese culture. Together with the innovative Canto flavours and Asian-inspired cocktails — a stand-out in this restaurant cum bar — we can't think of a better place for CNY reunion dinner 2021 especially if you're part of a younger family.
Mitzo offers a private drawing room and two salons for your intimate meals. Choose from their CNY set menus which feature six to seven course menus including à la carte menus. Dishes include abalone with sea cucumber, steamed soon hock fish with preserved pork liver, pork sausage and truffle wagyu beef cheek. Or go for the Peng Cai set menu for an added dose of longevity and luck!
Address: Grand Park Orchard, 270 Orchard Road, Level 4, S(238857)
Opening Hours:
Mon – Fri: 12noon – 2pm, 6.30pm – 10.30pm
Sat – Sun: 11.30am – 2.30pm, 6.30pm – 10.30pm
CNY menu available from: 11 Jan – 26 Feb 2021 (open 11 – 13 Feb)
*Min spend of $1,200++ for a room of eight
These Chinese restaurants with private rooms will take your celebrations up a notch!
Book those rooms early and celebrate in style. Take the chance to dress to the nines when heading to these private dining rooms in Singapore. We got you covered with a list of modern cheongsams or this list of affordable but stylish CNY outfit ideas if you're on a budget. Check out Shopee's CNY Sale for other deals and promotions!
---
This article was updated on 2 February 2021. Additional research done by Jamantha Lim.
New to Shopee? Get $7 (min. Spend $15) with code*: CNYDINZ
*TNC applies. Valid for new users from 3 Feb to 10 Feb 2021 only.